Home-Based Restaurant Gives Afghan Woman Purpose and Pay
Poverty was the drive for Feraiba Karimi to think creatively upon her return to #Afghanistan from neighboring Iran last year. Ms. Karimi now runs an affordable home-based restaurant.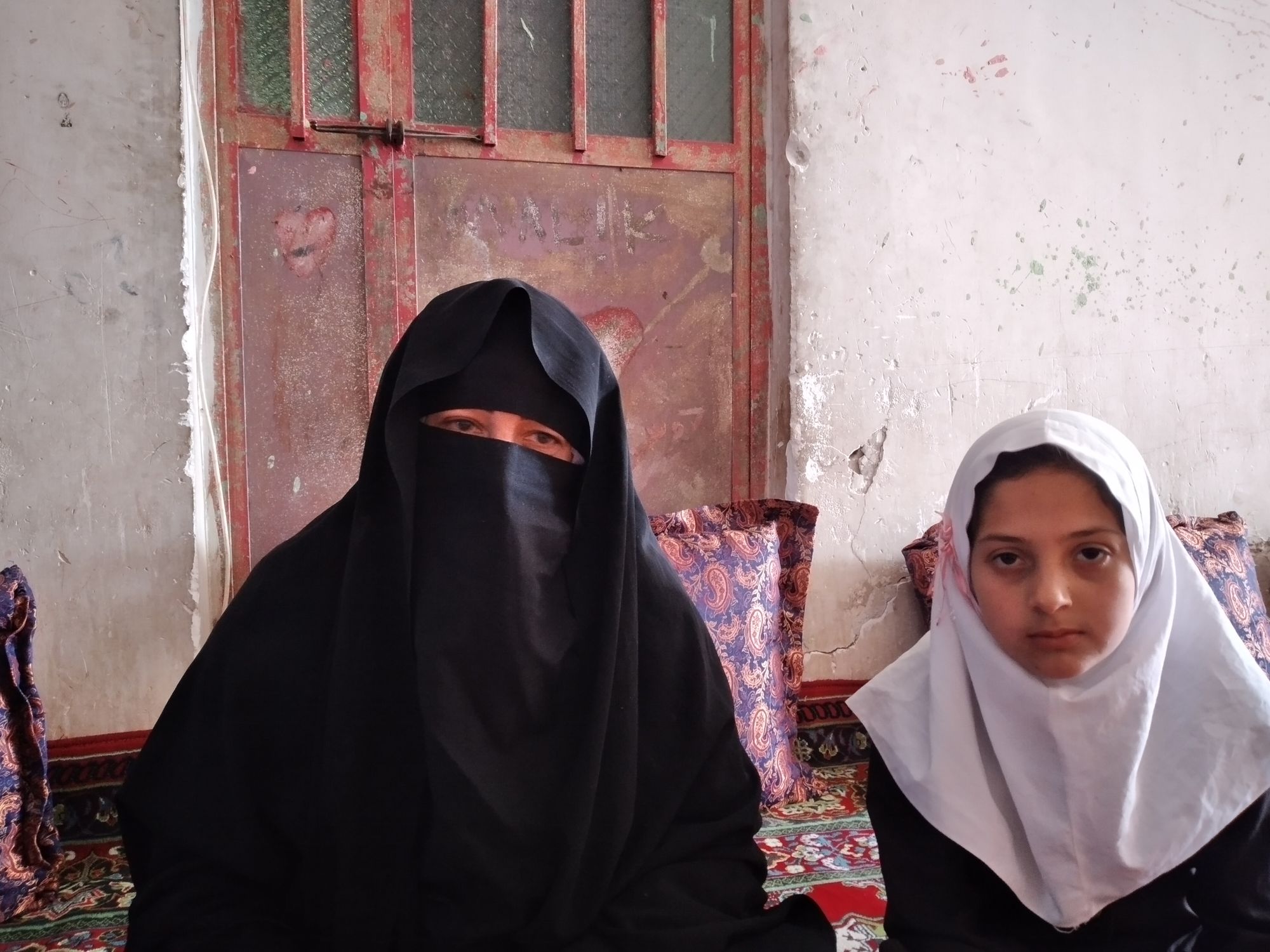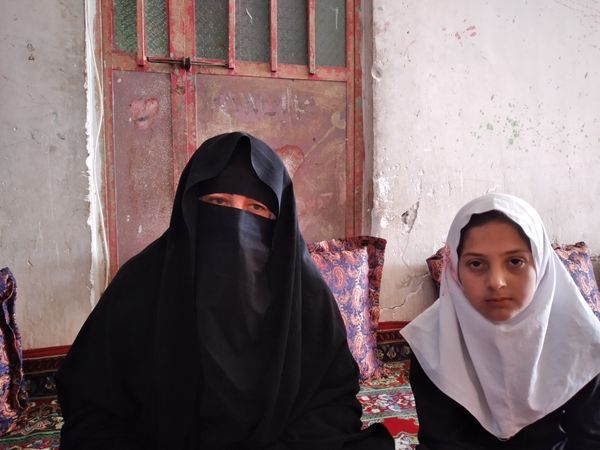 – One Day in Afghanistan –
Written by Shaima Seddiqi, edited by Mohammad J. Alizada, Michelle Tolson, and Brian J. Conley
---
---
MASOOMABAD, NIMROZ – Afghanistan is a poor country marred with numerous challenges and heavily dependent on aid. Four decades of war has all but destroyed the foundations of society, and the economy has collapsed. Poverty, starvation, unemployment, insecurity, and the health crisis has created a humanitarian catastrophe that has fueled an exodus, with millions ready or willing to leave for good through documented or undocumented status, risking their lives to do  so.
A recent study by Gallup, a global analytics and advice firm, said that 53 percent of Afghans wanted to leave Afghanistan between August and September of last year.
"This percentage, one of the highest in the world in 2021, is potentially even higher now, with millions on the brink of starvation since the Taliban's takeover," the study said.
Despite all these challenges, Afghan women throughout history have shown their resilience and the fact that they never will succumb to the difficulties of life.
I recently heard the story of a brave and strong woman who had just returned from Iran and wanted to see it for myself, as well as profile her on how she manages her life for this segment of One Day in Afghanistan.
Feraiba Karimi, 37 years-old, lives in Masoomabad village on the outskirts of Zaranj, the capital of Afghanistan's southwestern Nimroz province. She lives with her 36 year-old husband Ahmad and their three children, 16 year-old Zabi, 9 year-old Nahid, and 8 year-old Shahab. What makes her unique is that despite her challenges,  she is a strong, brave, and hardworking woman who has established a small home-based restaurant to be able to take care of her family.
For other articles about female-owned home-based businesses by Alive in Afghanistan, read (Nowhere is Like Your Own Country), (Only the Dark Stops Her), (Baking Bread to Feed Her Children), (Hard Work, Lost Hope of an Afghan Embroiderer), (Women No Longer Able to Feed Their Families), (Namad Bafi – a Handicraft for the Mountains), (Afghanistan's Southern Kandahar, Known for Finest Embroidery Across the Country), (Name Calling: an Afghan Curse), (Family Keeps Ancient Art Alive), and (Education is Not an Option for These Girls).
Currently, Feraiba's husband is unemployed, her son Zabi works at a wedding hall, while Nahid and Shahab go to school. She migrated to Iran with her parents some 20 years ago, married Ahmad 18 years ago when she was just 19, and had Zabi after two years together.
"Ahmad left to work in an Iranian village after Zabi was born but we didn't hear back from him or know if he was dead or alive for six months," Feraiba says while her eyes are red with tears. She returned to Afghanistan with her father and son and lived with her parents in western Herat for five years, not knowing anything about the fate of her husband. The family tried everything to find Ahmad, but it was like he never existed.
During those five years of her husband's disappearance, Feraiba spent her days filled with grief and her nights crying until she fell asleep. Zabi grew up asking about his father every day. Their eyes would always be glued to the door, hoping that Ahmad would return.
After five years of waiting, Ahmad suddenly returned home with a tired soul, and a body looking like he had been beaten severely. While it is not clear what happened to Ahmad when he was in Iran and though neither Feraiba nor Ahmad want to share the reason behind his disappearance, his return did bring  hope back to Feraiba. Although it is not clear what happened to Ahmad, Afghans in Iran have spoken about the mistreatment of the refugee community in the neighboring country. Read Mistreatment, Humiliation Nothing New for Afghan Refugees in Iran to find out more.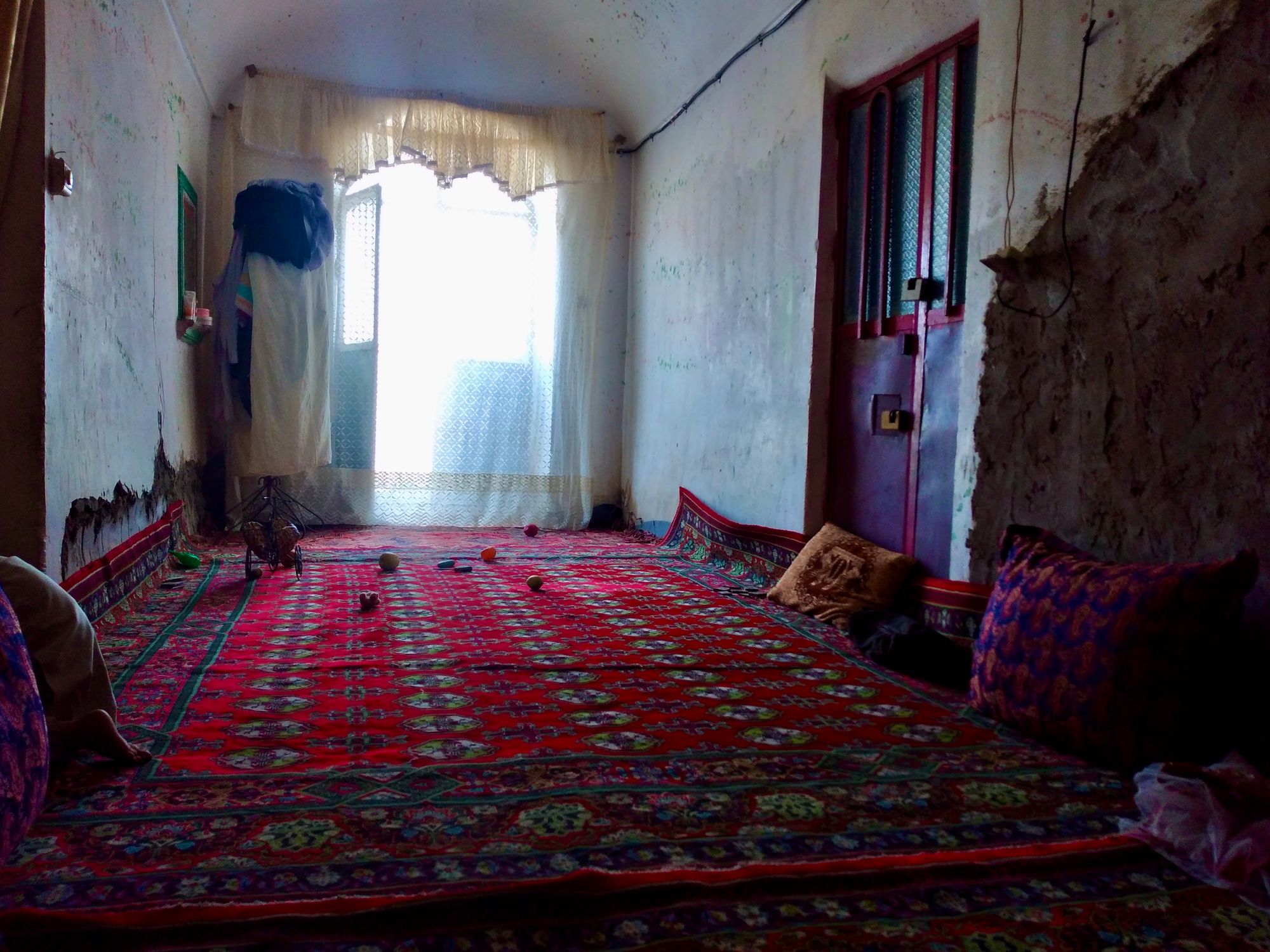 The couple originate from the neighboring province of Farah, but migrated to Nimroz where they started from scratch. Ahmad did everything from working at a bakery to selling shoes, real estate, vegetables, and clothes, but life never seemed to get better. Poverty drove them to migrate back to Iran seven years ago. Ultimately, the family was deported from Iran at Ahmad's request just before the fall of the previous government in August of 2021.
"We didn't even have a fan or a refrigerator in our apartment after we returned. The weather in Nimroz is super hot, so we would cover the bottles of water with wet cloth to keep it cooler in the 50 degree Celsius heat (122 degrees Fahrenheit). Whenever we opened a window during noon and afternoon hours, it would blow hot air inside, cooking us," Feraiba says of her life after their return to Afghanistan.
According to Feraiba, Ahmad would get angry, beat her and break the furniture and dishes when asked why they had to return from Iran. "I have no choice but to endure and deal with him, just like millions of other Afghan women who have to deal with the same kind of situation. I  truly learned about surviving and burning simultaneously," Feraiba told Alive in Afghanistan.
She would wash her clothes over at the neighbors' homes because they couldn't afford to pay for water and she could not take a shower for a week or two.
I entered Feraiba's home around 8:40 am, a house they now rent for 2,000 Afghanis. Upon my entry, Ahmad, who she said was recovering from a drug addiction, exits the house. Zabi is already at work, as he starts at 6 am.
By 9 am, Feraiba starts her daily activities by sweeping her house and then washing some cups. Their yard is big, but empty and in ruins. The house consists of five rooms, a windowless shower in the yard that has been made ready for use by Feraiba.
"Zabi brings leftover rice home from the wedding hall after the parties  like every worker at the hall since he started working there. At first I didn't know what to do with it because it was more than we could eat. We couldn't store it because we didn't have a refrigerator, so I thought about using it in a way that it won't go bad. I would lay the rice thin on a clean piece of fabric and dry it in the sun. I was able to fill a 25 kg bag of rice after a while by using this method," Feraiba explains.  This peaks my interest, because I had never heard of someone drying cooked rice.
---
---
She explained she was drying the rice like this during the first months of her return to Afghanistan, which coincided with the country's collapse to the Taliban. Feraiba then noticed something else in her neighborhood. The five to six apartment buildings on her street were full of mostly single men, 10 to 15 in each room, waiting to cross the border into Iran. This presented an opportunity.
Feraiba goes on to add, "They would wait for smugglers to take them across the border and would always get their food from outside. I thought about doing something so they wouldn't have to go far to get food, at the same time, it can be affordable for them. At first I washed about two or three kg of rice, cooked it using very little oil, and made some potatoes, beans and peas that we had at home. I then packed it into single serving takeout containers and sent Nahid to sell them, charging about 40 to 50 Afghanis each container. I was very happy to make an income while being at home. This was basically the start of the home-based restaurant."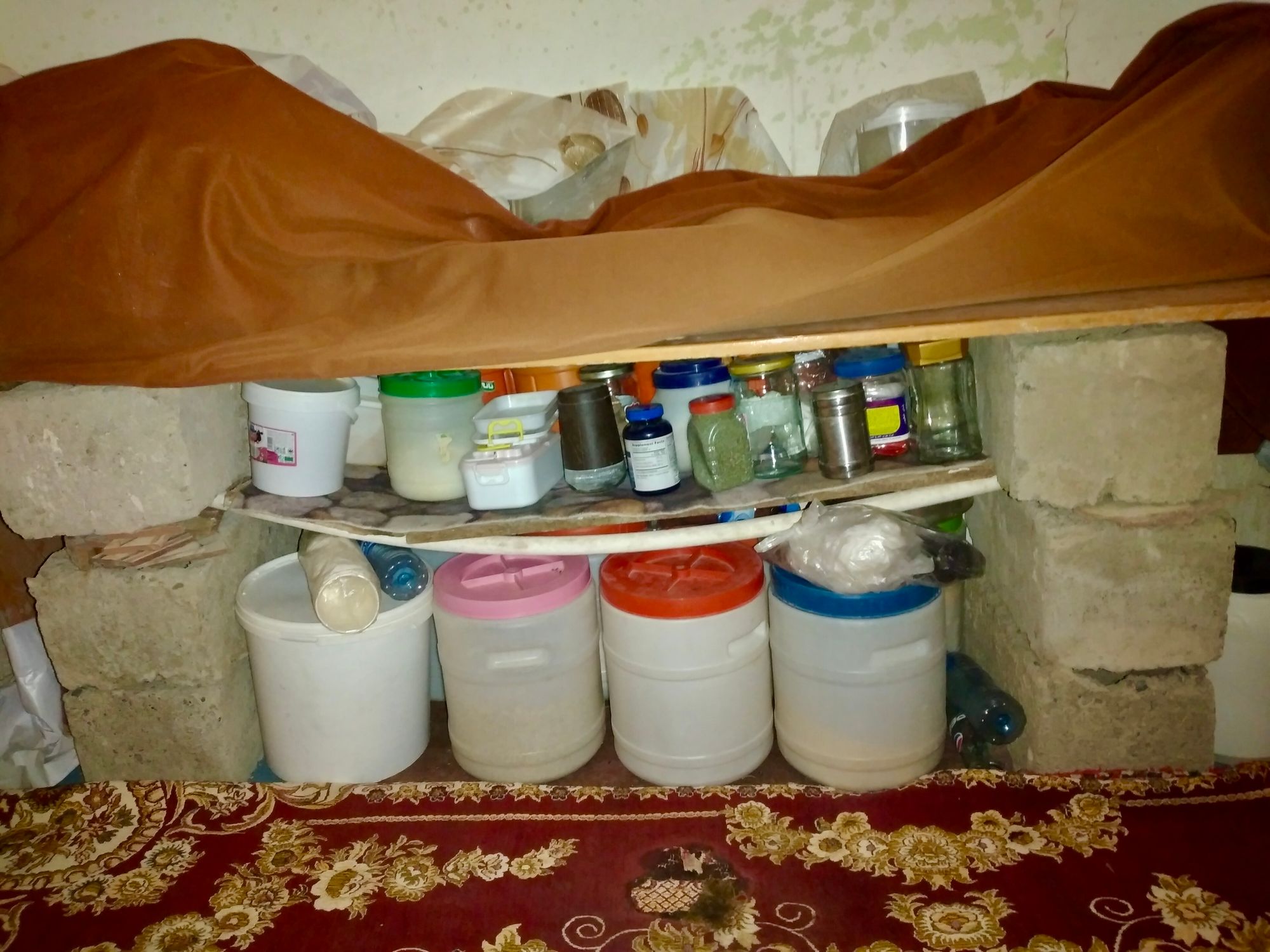 Since her customer base has grown, she no longer dries the rice that is brought home by Zabi, she only keeps it through the night, warms it up when needed and packages it, ready to be sold to her customers.
Despite all the work Feraiba does to take care of her family, she says her husband is violent and beats her at every chance he gets. Her tolerance, patience and hard work under these circumstances is nothing short of bravery.
I am so absorbed in her story that I don't even notice that it's noon. I only look at my wristwatch after there is a knock on the door as Nahid and Shahab return from school.
"My girl, please wash your hands and face, then take the food to the bazaar!," Feraiba tells her daughter Nahid.
"I just walked all this way from school and I am tired. Could you let me rest for a day? You tell me to take the food as soon as I get home," Nahid complains to her mother, but her argument is useless and she understands that she has a job to do despite her age.
Nahid heads to the kitchen still wearing her school uniform – a black dress with a white scarf.  Feraiba gets up, takes the plastic full of disposable foam containers, puts the pot of rice on the stove to reheat, and takes the pot of potatoes off of the stove.
When the rice is ready, Feraiba takes it off the stove, then takes out nine containers, fills each up with rice and potatoes, bags it up in two large plastic bags and gives it to Nahid to sell.
Her kitchen is not really set up to run a restaurant. It's set up in the corner of one of the rooms, while cinder blocks and pieces of plywood serve as her cabinet or shelves.
I follow Nahid to the gate while she complains about how far she has to walk to sell the food. Nahid charges 40 Afghanis for each container. Seeing a journalist and being in front of the camera for the first time doesn't make for a great interview with the 9 year-old. Plus, the wind is making the plastic bags shake from one side to the other, annoying her.
The method Feraiba uses for earning an income is interesting and not something I had heard of before. The rice and oil comes for free but not without work involved. The oil is extracted from the leftover curry that is brought home by Zabi, and kept in separate clean jars. The curry base is then used to make potatoes, beans, and other curry based meals, making it tastier. But she has to buy the plastic containers, soybeans, beans, potatoes and other items necessary for cooking.
Ahmad came home at 1 pm but didn't want to talk to me. He went straight to his room with Feraiba taking some rice for him. After he had his lunch, he told us to be silent because he wants to sleep for an hour and then go back out.
While Feraiba took lunch for Ahmad, I entered a dark and disorganized room in their home, using my cell phone to light the way. The room, which is Ahmad's work room, is a shambles of burnt old lamps, power cables, phone chargers, lubricating oil, sockets, tongs, screws and a box full of tools. Feraiba says that Ahmad is an electrician who fixes electrical equipment. There are two or three holes along the floor and the wall corners, which Feraiba has filled with glass to prevent the mice from entering.
"Ahmad used to be addicted to drugs, but he returned home a week ago, after several rounds of treatment. I think he learned how to repair electric equipment at the rehab. He goes out and collects electrical equipment that doesn't work and brings it home to fix. I am worried that he may return to using drugs, but I can't do anything either. If he stays home, he will argue with me," Feraiba says.
Around 6 million Afghans are estimated to be addicted to drugs. Afghanistan is also the largest producer of opium in the world. Read Struggling with Poverty and Trauma, Millions of Afghans Turn to Drugs to find out more.
Since they had food ready to sell, my daughter and I bought food and ate together with Shahab but Feraiba did not join us, making me think that maybe there is not enough food or she is shy, but she smiled and said, "I am fasting the month before Ramadan because I want to gain more rewards."
She talks about her concerns for her son, who is helping support the family. "I wish we had never returned from Iran.  I feel sorry for Zabi. He goes to work at 6 am and comes back at 11 pm. If there is a big wedding, he works until 2 am. By the time he is home, he can barely move. He is so young and cannot lift heavy things. Sometimes he cries at night, but he has to endure all this because he is the breadwinner of our family. His workplace is about 4.5 km from our home, his coworkers give him a ride out of kindness when he has too much to carry," Feraiba says.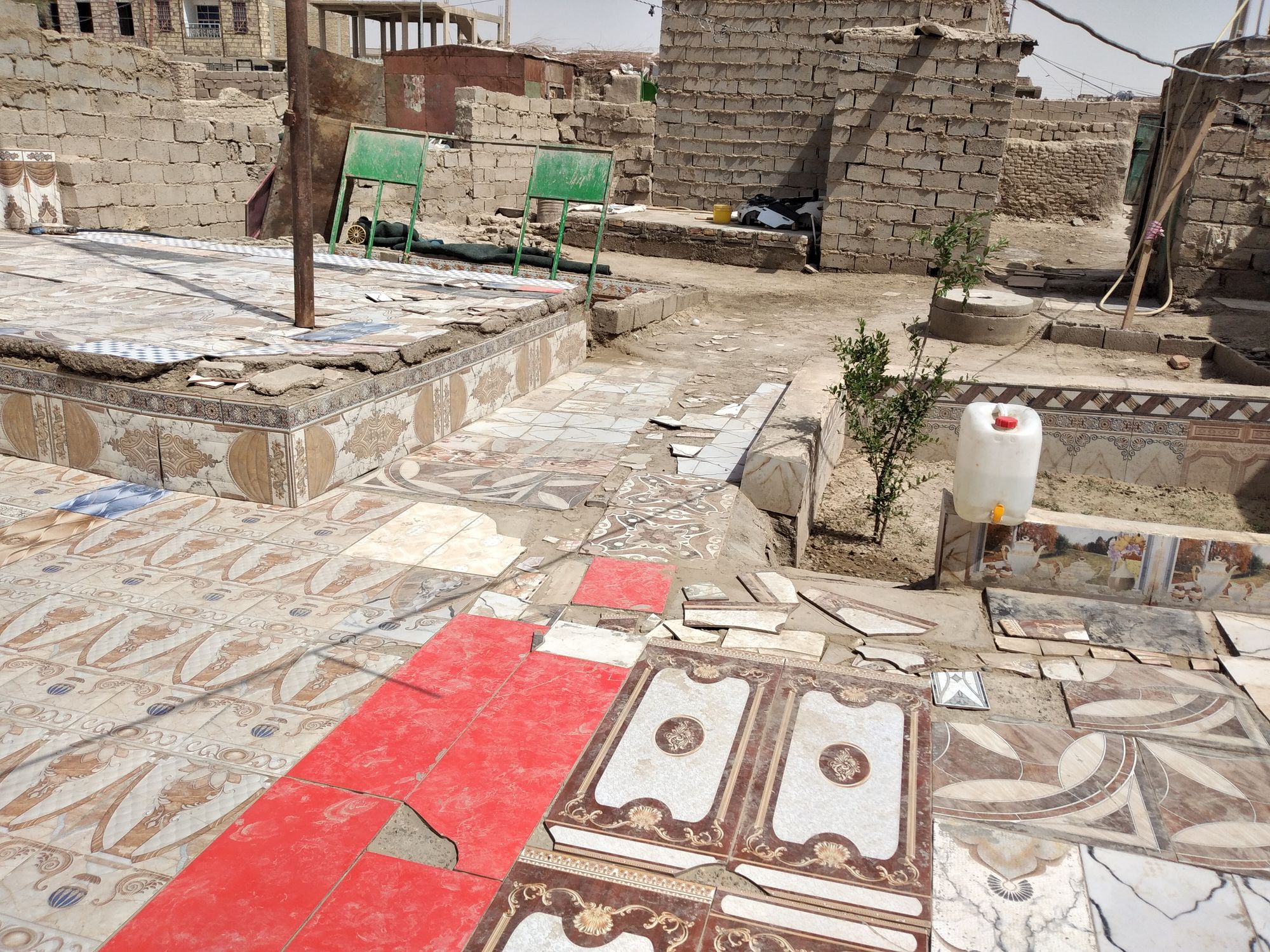 Zabi's salary is only 3,000 Afghanis per month (about $34 USD), but they pay 2,000 for rent and another 1,000 for the electric and gas bills. Feraiba can make about that amount with the restaurant she runs but sometimes they have to buy items on loan.
There is another knock on the door, this time it's the propane merchant who wants two containers of food, he will count the amount he will have to pay for food against what the family owes him for gas.
"If we [Zabi and Feraiba] do not work, we will be homeless and living on the street," Feraiba said. Around 2 pm Nahid returns looking tired, and holding two containers in a plastic bag.
"I couldn't sell these two, everyone already had eaten their lunch," she tells her mother with concern in her eyes.
"I wish you would have walked more so that the remaining food was sold. We have no refrigerator, where can I store the food? I am fasting so I can't eat it," Feraiba tells Nahid. Looking at how economically challenging it is for the family, I buy the remaining containers and hand it over to a couple of beggars outside.
Feraiba and I then pray and she recites the holy Quran for about 20 minutes. At 4:20 pm, Shahab starts demanding money from his mom to buy ice cream, she grudgingly gives him 50 Afghanis to buy two and stresses that he should bring the rest of the money back.
Feraiba's work cannot survive without having a refrigerator, but she is hoping that the money she has received through aid until now can buy her a used one. She has made 550 Afghanis today (about $6 USD).
Although my day with Feraiba might be over, her life will have to go on, she and Zabi must work tirelessly every day to earn just enough to feed their family.
---
---