Mistreatment, Humiliation Nothing New for Afghan Refugees in Iran
Frustration with Afghan refugees in Iran reached a boiling point after an Afghan was accused of stabbing three religious scholars and arrested in Mashhad, but Afghans living there say mistreatment of refugees is nothing new.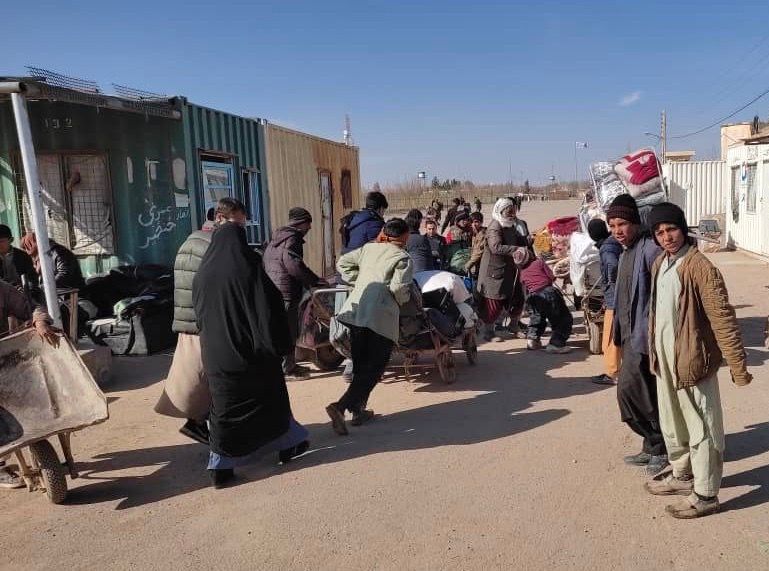 Reporting by Abdul Karim Azim, written by Shaima Seddiqi, edited by Mohammad J. Alizada, Michelle Tolson & Brian J. Conley
---
---
WARNING: THIS ARTICLE CONTAINS GRAPHIC IMAGES
Afghans have been traveling across borders for the past 40 years of conflict, either as refugees fleeing violence, or for work. The collapse of the prior government has only worsened the situation. The fall of the previous government in August 2021 forced Afghans to sell their belongings, kidneys, and children, just to be able to take care of their families.
The European Commission reports that 55% of Afghans in the country face hunger. These factors make the choice of migration to neighboring countries like Iran and Pakistan life-saving, with over 6.5 million Afghans (both documented and undocumented) in these countries, according to the same report. However, another 1.17 million returned to Afghanistan in 2021.
Iran has been a popular choice for millions of Afghans. Iran hosts some 780,000 Afghan refugees registered within its borders, according to UNHCR. There is a further 2,250,000 undocumented Afghans living there, according to the same report. Despite this, Afghans continue to migrate to Iran, from the borders in western Nimroz, Farah, and Herat provinces, most of them without documentation.
Herat resident Abdul Karim Yusufi thinks Afghans travel to Iran because they need work and food. "Afghan refugees go to Iran and other countries due to hunger and unemployment," he said.
But tensions between Afghan refugees and Iranian citizens have increased due to triggers. For example, the most recent spate of violence against Afghans flared up after an Afghan man was arrested for allegedly stabbing three religious scholars at a shrine in the Iranian city of Mashhad in early April. The incident sparked a backlash against Afghans and the fury of Iranian citizens and authorities.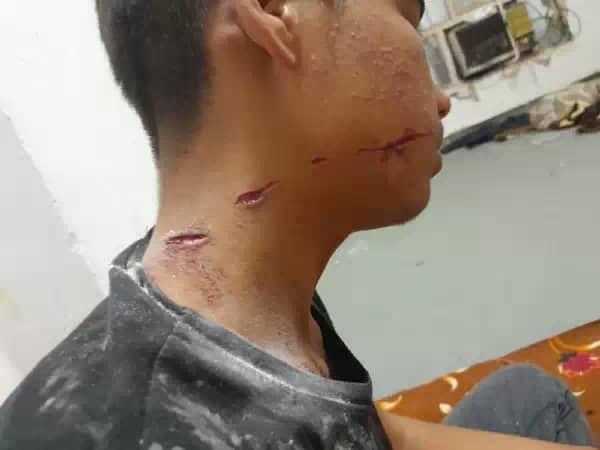 While Mr. Yusufi condemned the attack on the religious scholars at the Iranian shrine, he doesn't think Iranians should blame regular Afghans. "The recent political developments have increased the flow of migrants to other countries, but this should not result in mistreatment of the helpless migrants."
Afghans have reported a variety of mistreatment to Alive in Afghanistan including unwarranted evictions, dismissals from employment,  deportations, and violent attacks against Afghans living in Iran that left a number  of them with life-threatening injuries. ome of those videos have since found their way online and become viral .
While many Afghans returnees from Iran told Alive in Afghanistan that the mistreatment, humiliation and insults against Afghans refugees in Iran has been going on for years, others say things are much worse.
Qadir Muslim, an Afghan refugee who has been in Iran for two years, sees the Iranian mistreatment of Afghans as normal. "We Afghans should not expect more because, during the four decades of war in our country, all Afghan rulers have been doing is adding to the number of migrants," he told Alive in Afghanistan.
According to Saeed, an Afghan who migrated to Iran for work, "Afghans are now being treated much harsher. Mistreatment by Iranian citizens and authorities has skyrocketed since the recent incident that took place inside the shrine," he said.
Although the alleged perpetrator acted alone and was arrested, Saeed adds that Afghans are still treated badly, oppressed at refugee camps, and on the streets. "The bakeries won't even sell bread to Afghans," he said. "But Afghans have been treated badly for years and human rights organizations have always remained silent in this regard."
Afghans also reported discrimination in housing, such as being banned from renting units to paying higher rent.
Ehsan Rukhshani, an Afghan refugee, said he learned an Iranian real estate advisor had issued a statement saying no real estate agency is allowed to lease or rent out property to Afghan citizens.
Hadisa Rasooli, a recent returnee from Iran back to Nimroz, said her family left after the government fell to the Taliban in early August of last year. "We lived in Yazd and Shiraz cities, where the rent is much higher for Afghans as compared to Iranian citizens."
She also said the types of work available were for unskilled workers. "Afghans are only hired to do hard, physical labor. My husband worked at two different sites, but they didn't pay him the full amount he was owed, and we could not complain about it."
Deportation is also a fear. Ms. Rasoolli says her children weren't allowed to go to school and they couldn't leave their house for fear of being arrested and deported.
---
---
Deportation can have a lasting effect on families. Nilofar Hashemi told Alive in Afghanistan that when her brother was arrested by police and deported to Afghanistan, it left the family without a guardian.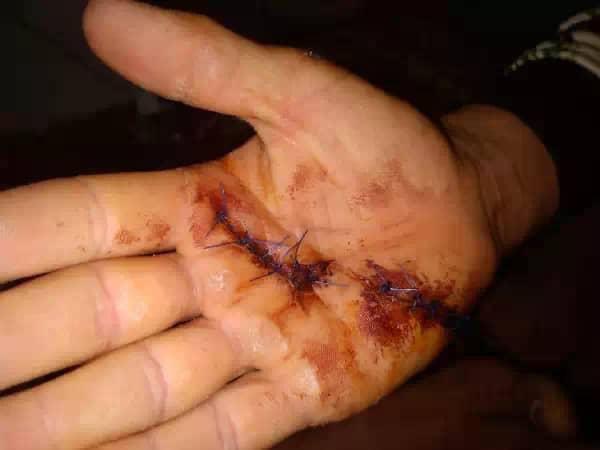 Deportation does more than disrupt families but can also result in physical harm. The people that Alive in Afghanistan spoke with said that Iranian police torture those they arrest and deport.
Haris Ayoubi, a resident of northern Faryab province, who had entered Iran some six months ago through Nimroz explained that he was arrested for spying charges simply for taking a selfie.
"I worked at a brick factory. On a Friday – weekend in Muslim countries – I was taking a selfie when I was arrested by Iranian police and charged with spying. They kept me locked up for a month, tortured me so much that the veins in my hand dried up and needed surgery."
On his way to another prison, Mr. Ayoubi pretended to be sick, at which point the Iranian soldiers freed his hand. He was able to escape after beating the Iranian soldiers and reached the Nimroz border after a week.
"I would rather starve to death than return to Iran," Ayoubi told Alive in Afghanistan.
Returnees reported being abused at work sites as well. Haidar Naroyi, another recent returnee who had gone to Iran following Afghanistan's collapse, said, "I worked at a chicken processing and packaging factory for three months. My whole body would be contaminated with blood every day. The manager told us that they will pay us all at once, but after having an allergic reaction, I went to the manager to ask for my wages. He became angry and had the workers beat me so badly that my leg was injured, and I had to come back to Nimroz empty-handed."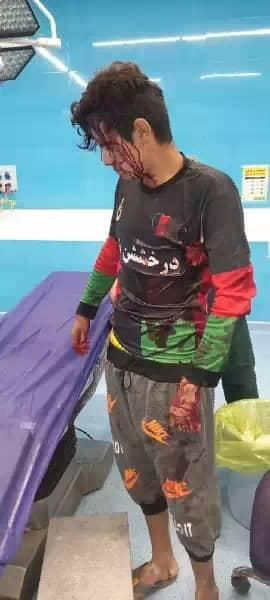 Afghans in Iran told Alive in Afghanistan that they were attacked by Iranians, sharing documentation of their injuries through photos. Similarly, this treatment was also shared across social media and sparked a wave of protests within Afghanistan against Iran. Hundreds of Afghans took to the streets in Kabul, Khost and Herat to protest the mistreatment of Afghans, demanding that the violence stop immediately.
In Herat, protesters set the Iranian Consulate door on fire, chanting slogans such as "Treat Afghans like humans," and "We don't want a neighbor like this!" Afghans in Herat warned that if anti-Afghan violence continues, wider protests will be launched in Afghanistan.
Other residents called for calm. Afghans such as Khatira Alizada, Reza Hashemi and Qatiba Karimi say the friendly relations between both countries should not be severed because of an incident and called on Iran to stop the mistreatment of Afghans.
However, the protests and their media coverage seemed to have an impact on those Afghans living in Iran. Mr. Qadir, who still lives there, believes that there is an improvement in Iranians' behavior towards Afghans due to the protests in Afghanistan against the recent anti-Afghan violence. Protests, Qadir says, are "making Iranians realize that Afghan refugees are not alone, and the Afghan nation is with us."
He praised Afghan media for bringing the voices of abused migrants to the attention of both Iranian and Afghan government officials, which he thinks is needed more than ever before.
---
---