Blind Afghan Girl Tops Her Class
Malalai has been blind since birth, is in 4th grade and tops her class. She studies in a small school in Oruzgan province, loves Pastho literature and memorizes everything she hears.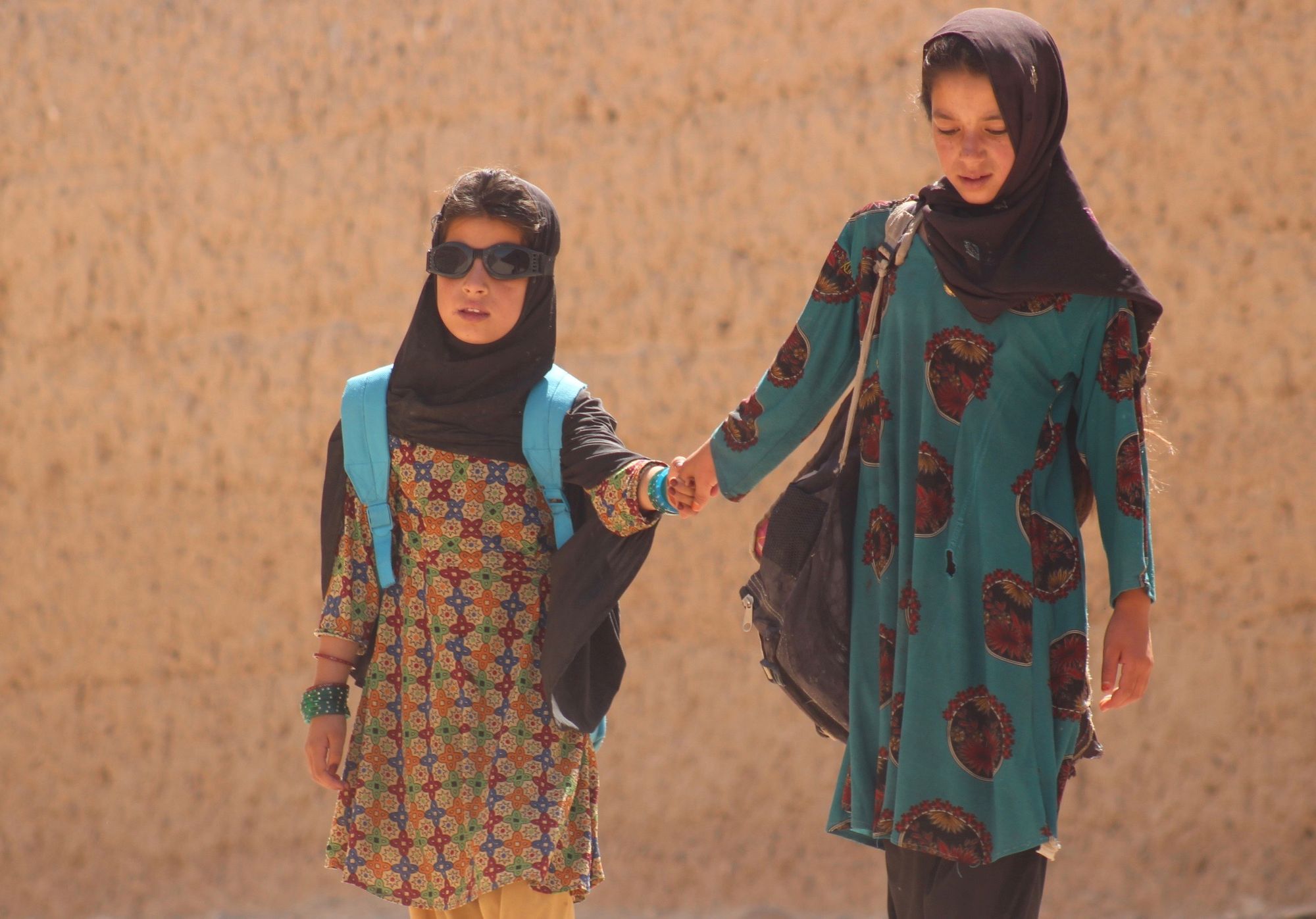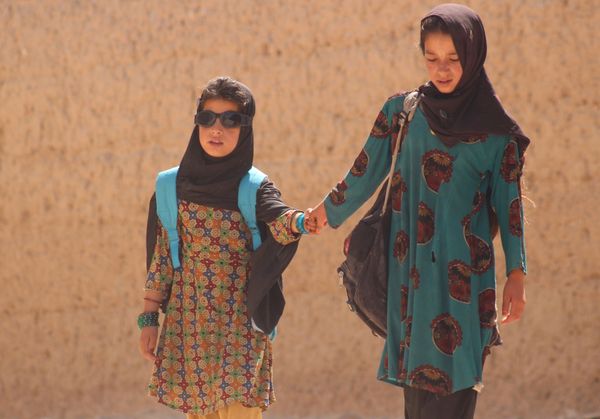 — One Day in Afghanistan —
Written by Baryalai Ansari, edited by Mohammad J. Alizada & Brian J. Conley
---
---
KAFTAR KHANA, ORUZGAN — Decades of conflict have devastated Afghanistan's education system. However, following the Taliban's return in August of 2021, access to education in Afghanistan fell even further as girls were restricted from going to school.
Previously girls in the provincial capitals and district centers that weren't under Taliban control over the past few years could still go to school. But following the Taliban's victory girls were barred from returning to school.
In March of this year, Taliban reopened elementary schools for girls below 6th grade and segregated universities. Although women are allowed to attend segregated universities,  girls above 6th grade in Oruzgan and most other provinces are barred from going to school to this day.
"Depriving girls from seeking education will leave a horrible social, political, economical, and psychological effect on girls and their families," Mohammad Yasin Samim, an education expert and former Afghan Ministry of Education Advisor, told Alive in Afghanistan in an interview.
Mr. Samim noted that the Taliban are violating both Islamic rules and international human rights law by denying education for girls.  
Read Alive in Afghanistan's Schools for Girls Above 6th Grade Remains Closed in Afghanistan and other articles on Education.
In today's episode of One Day in Afghanistan, Alive in Afghanistan's Baryalai Ahmadi, profiles the life of 9 year-old Malalai, a blind girl, who  hopes the situation changes for girls in Afghanistan.
"My wish is that the current government will allow girls above 6th grade to study and work so that girls with eyesight are not brought up in darkness," Malalai, who is in 4th grade, tells Alive in Afghanistan from her home in Afghanistan's Oruzgan province.
I leave Oruzgan's capital Tarin Kot for Kaftar Khana, about 15 kilometers away from the provincial capital.
I arrive in Kaftar Khana at seven in the morning, where Malalai's home and school are located. More than a hundred mud houses make up the village. There are no agricultural lands here, just mud houses and people.
I stop by a shop in the village to ask a middle-aged shopkeeper for directions. He smiles and invites me in for tea. Afghans are notorious for their hospitality, which is uniform across the country.
Read Alive in Afghanistan's Hospitality for Travelers, an Afghan Tradition to find out more about Afghan hospitality.
"What is your name?" I ask.
"I am Mohammad Wali, a shopkeeper in this village," Mr. Wali says while shaking my hand.
"Could you please give me the address of the village school where Malalai, the blind girl, studies?" I ask Mohammad Wali.
He smiles and says, "Sure, why not!" He gives me directions to school and I leave after thanking him for his generosity, but refuse tea.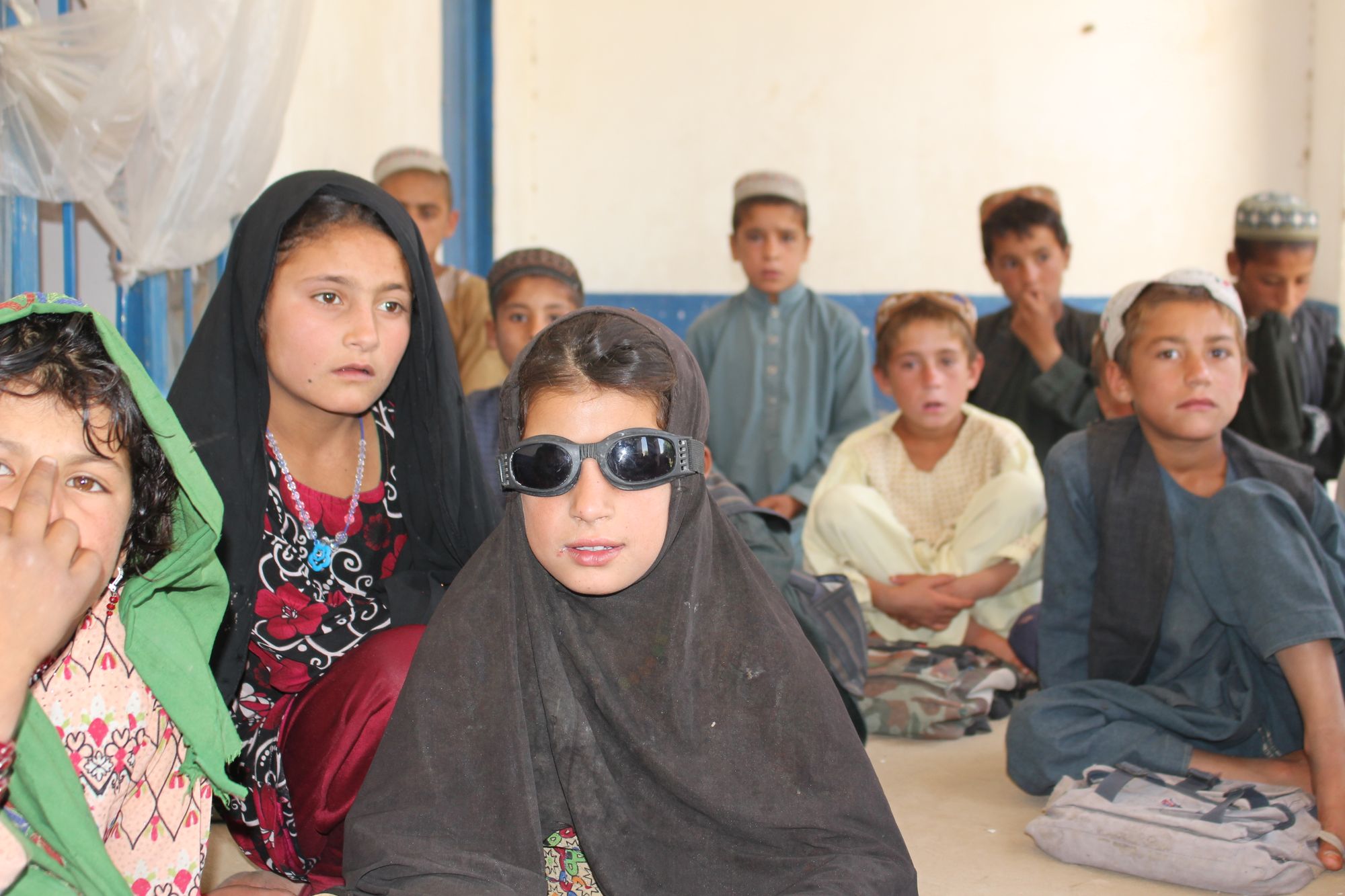 I arrive at the school around 7:50. The sounds of children can be heard as I close in on the school, another mud building with a white gate. As I enter the school, I see another middle-aged man. He has a gray beard and wears a black turban, a vest, and light green shalwar-kameez with a book in his hand. When he sees me, we greet each other and introduce ourselves.  
The man says his name is name is Mirwais and after finding out who I am and why I am here to see her he tells me that he is Malalai's teacher. The school Malalai studies at only has three rooms and a total of 35 students, 20 girls and 15 boys.
Mirwais says the United Nations Children's Fund (UNICEF) opened the school four years ago, giving him the responsibility to run it two years ago.
"This is the only school in the village," Mirwais says. Only one of the rooms in the house is being used as a classroom, the others are empty.
The children stand up to greet me once we are inside the classroom. The girls in class are sitting up front while the boys sit in rows in the back of the class. Mirwais introduces me to his class. The children then sit back down but one girl wearing black goggles and a black headscarf continues standing.
"Malalai, my daughter, sit down!" Mirwais directs Malalai.
"Malalai is very intelligent, has excellent learning ability and is very proficient. She memorizes the lessons I give to the class and is topping her class," Mirwais tells me. Hearing this, Malalai is clearly pleased and smiles at the teacher's comments.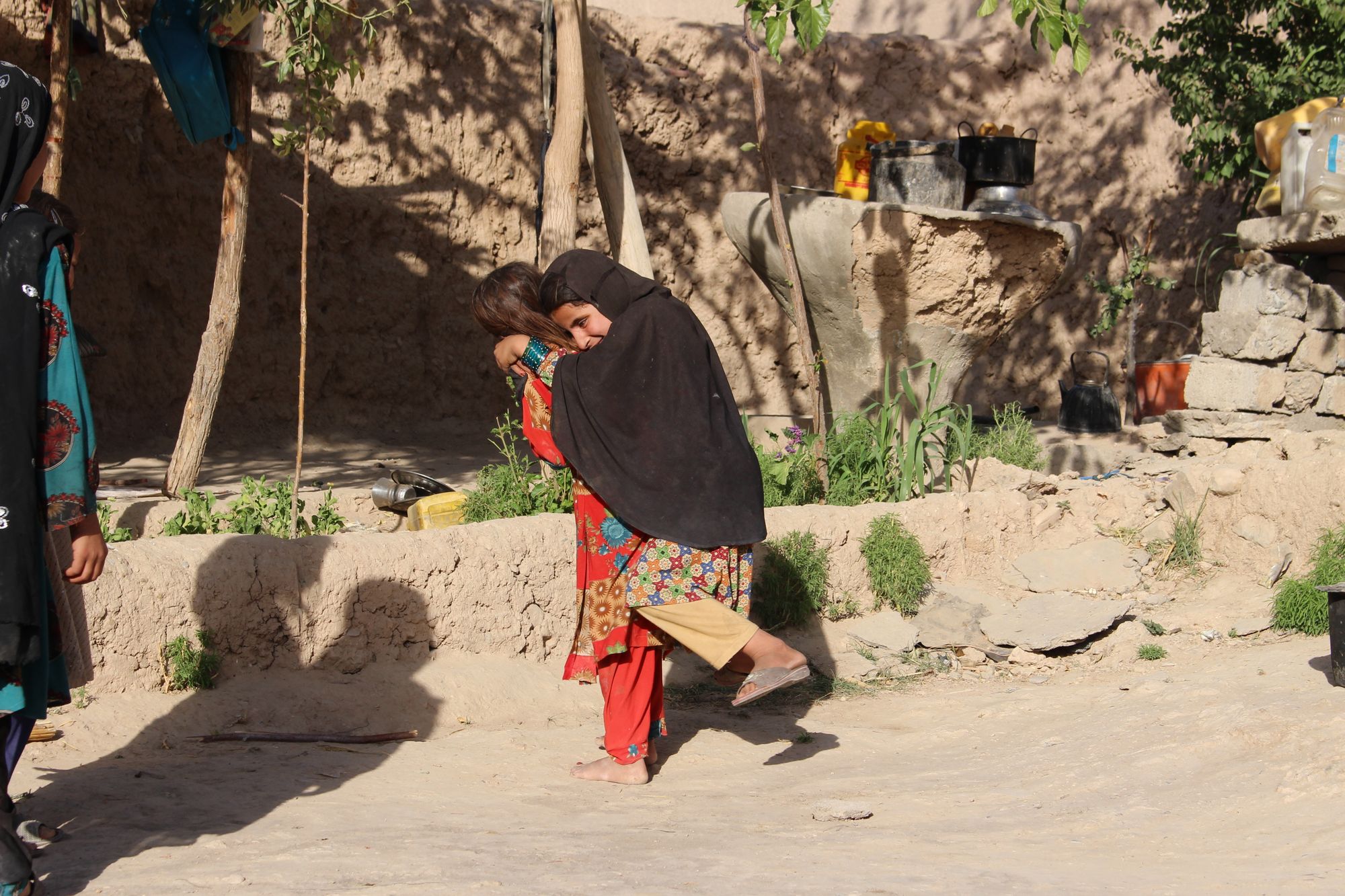 I move closer to Malalai and sit in front of her. I introduce myself and tell her why I am here, before describing my physical appearance, what kind and color of clothes I am wearing, and what kind of food I like, so she knows what kind of person she is speaking to and why.
The first words out of her mouth are, "I don't see anything, I wish I could see you."
"How do you memorize all the lessons and top the class at the same time?" I ask.
"Once the teacher reads from our books, I memorize everything and it stays in my mind," Malalai says, adding that she repeats whatever she learns from memory.
"God has taken away my eyesight, but has given me a very sharp memory that other girls don't have," she says proudly. Malalai's favorite subjects are the Holy Quran, history, religious studies and Pashto literature.
She travels two kilometers to school every day with the help of her 10 year-old sister Parwana, who has been her guide since she started walking.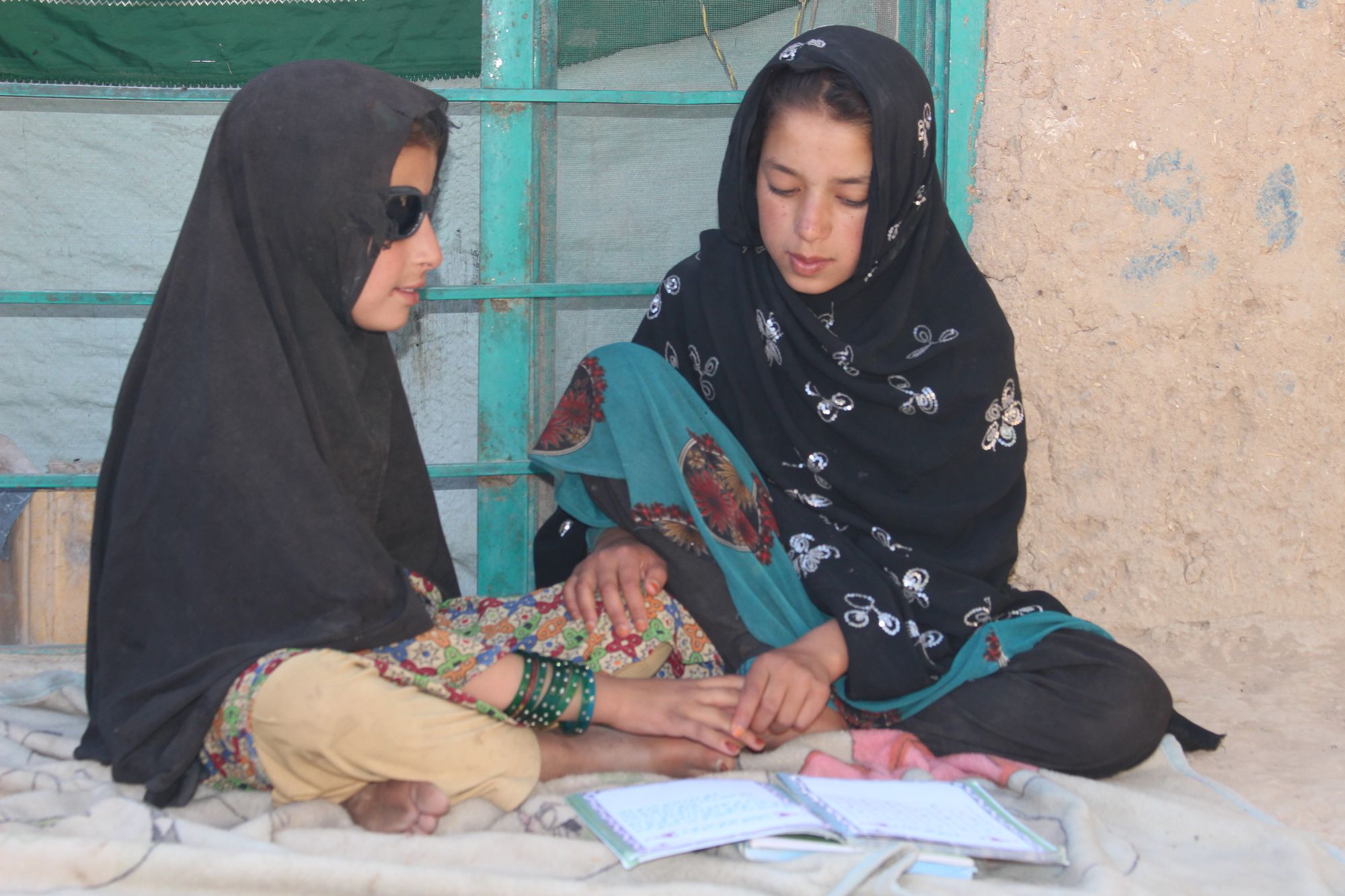 "Malalai is my sister, friend and best classmate. I am happy to be with her," Parwana says about Malalai. Parwana makes sure to sit near Malalai in class at all times so she can help when necessary.
"Malalai, can you repeat and explain the lesson we learned earlier today to the rest of the class and the journalist?" Mirwais asks.
Malalai replies, "Why not!" with enthusiasm.
Her sister takes her by the hand and brings her in front of the class, then returns to her spot and sits back down as the clock turns to 9 am. Malalai then loudly repeats a rhyme about pine nuts from their Pastho book sentence by sentence, with the class repeating after her.
I sit and listen to the class for the rest of the time, trying not to disrupt the learning process as Mirwais continues teaching his class.
Classes start at 7:30 every day for three hours, six days a week. It's now 10 O'clock and Malalai's last subject for the day. At 10:30 Mirwais tells the class they are done and can go home now.  
The students stand up in their places, form a line, and walk out of school one by one. Malalai does the same, with Parwana taking her left hand as they move forward.
After exiting through the white gate, the students scatter in different directions while I follow Malalai and Parwana. It takes around 20  minutes to walk from the school to their home.
The duo let me inside after arriving home. Their parents greet us, after the greeting is done, their mom goes inside while I am invited to sit outside on a plastic mat with 35 year-old Nek Mohammad, Malalai's father.  
Nek Mohammad is a laborer who travels to Tarin Kot to find work. This has been his source of income for years. The family rents this house for 2,000 Afghanis ($22.35) per month.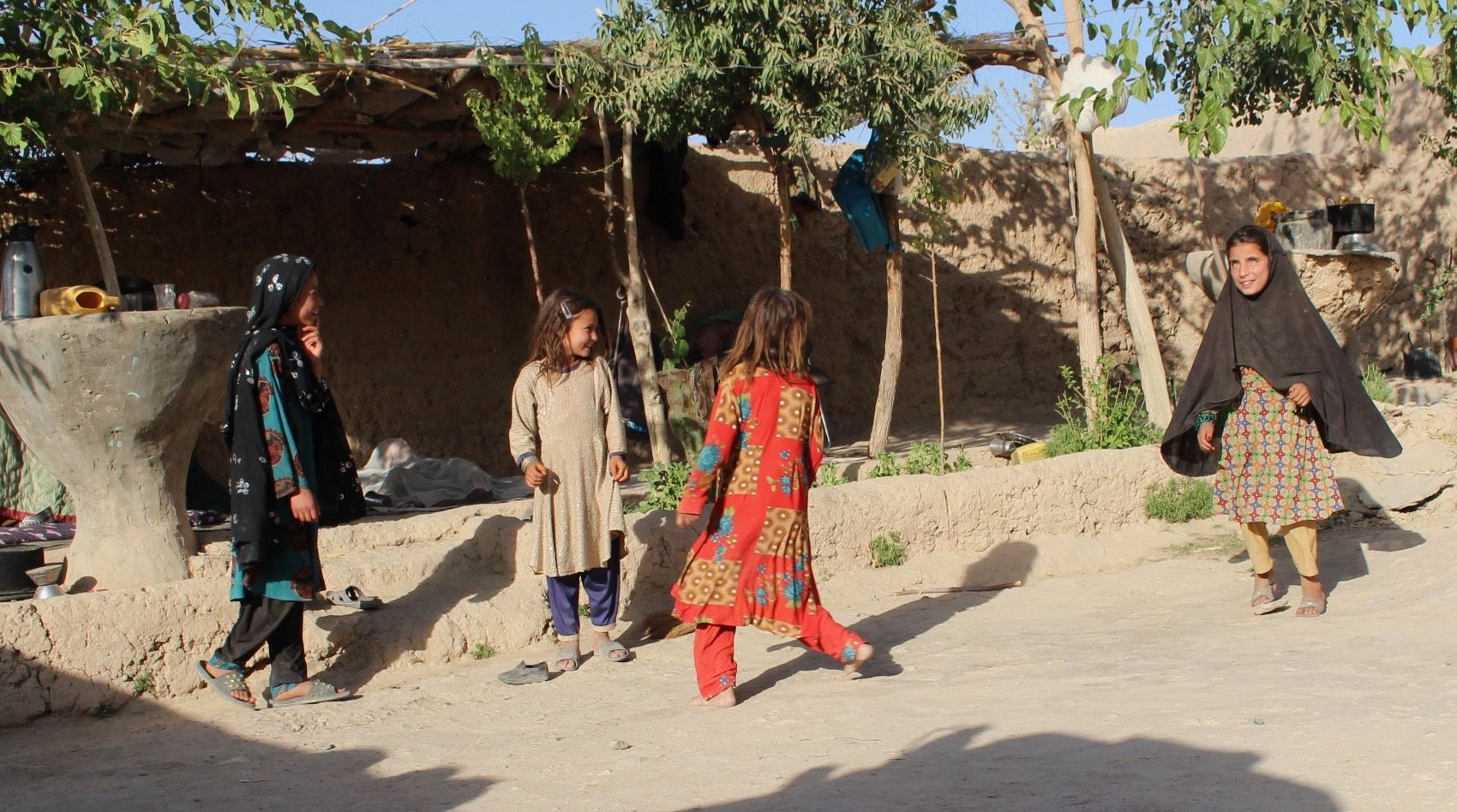 As Mr. Mohammad and I talk, Malalai and Parwana repeat their lessons on the other side of the mat. At 11 am, once their homework is done, Parwana hangs the one blue school bag they carry on on a tree branch in the house, then Malalai, Parwana and two other girls from their village start playing in their yard while cackling and smiling.  
I ask Nek Mohammad about his daughter and her condition, he sighs, takes off his turban, puts it on his knee and says, "I have tried a lot to treat her but the doctors told me she cannot be cured in Afghanistan."
According to the World Health Organization (WHO), 400,000 Afghans are blind and 1.5 million suffer from visual impairment.
"However, if proper eye care facilities were established and maintained, about 80% of blindness is avoidable[,]" WHO says.
Since Nek Mohammad is not financially well-off, he has been unable to take Malalai anywhere for treatment but their provincial capital. However, the doctors he has seen have told him that she might be treated if he takes her to India, "But I cannot afford to take my daughter abroad for treatment."
He smiles when I ask about her school, and says that Malalai is very interested in her studies.
"She repeats all the lessons of the day before she goes to sleep every night."
It's now 11:30, Malalai and her sister are tired of playing. Parwana takes her hand, brings her over and they both sit next to their dad.
At lunchtime I have to leave the house because Mr. Mohammad has to return to Tarin Kot for work and it's against tradition for me to stay and talk to the girls alone.
Before I go I ask Malalai about her wishes for the future. With her voice cracking she says, "I hope my eyes are cured so I can see my mom, dad, sister and classmates with my own eyes."