School for Girls Above 6th Grade Remains Closed in Afghanistan
Confusion, anger, and grief seized Afghan students and their families on March 22nd, as schools for girls above 6th grade remained closed after the Taliban take-over. Over a month later, schooling above 6th grade is still banned in all but one Afghan province.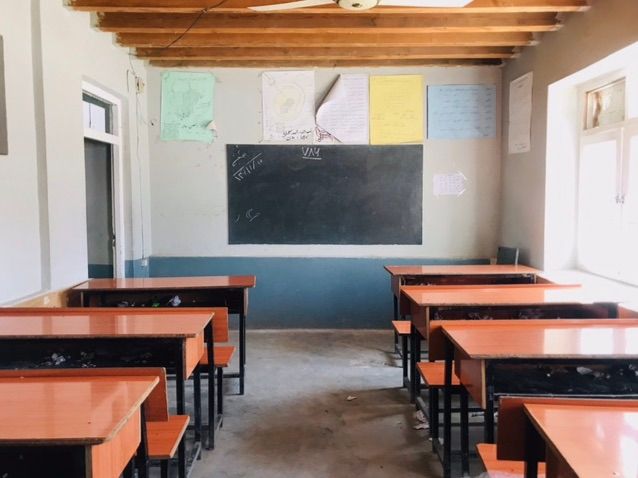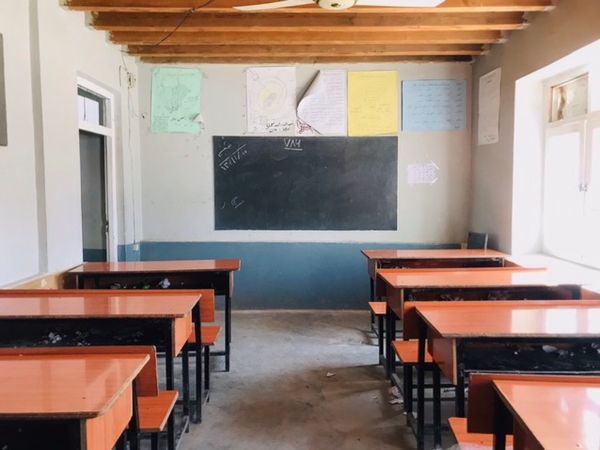 Reporting by Shabana Farahmand, Nazar Mohammad Razmal Zaman, Shaima Seddiqi, Mirzahussain Sadid, Somaya Yoldoz, and Sima Siawash, written by Abdul Ahad Poya, edited by Mohammad J. Alizada, Brian J. Conley & Grace Morgan
---
---
"Our mosque announced that all girls and boys should return to school that day, the morning of the first day of the new school year. Our class was in the afternoon. My mother and I went to the city in a hurry to buy clothes, shoes and a bookbag. As soon as we returned home our phone rang, and it was my brother. As my mother talked to him, her face drained of color and her lips dried, as she listened to him speak. I asked what was wrong when the call ended, and visibly upset, she told me the Taliban had once again barred girls from attending school. I immediately felt like I was losing control, and didn't know what happened." Maryam Jabari, a high school student in capital Kabul, told Alive in Afghanistan, while holding back tears.
Humaira, Maryam's mother, added "Maryam was so shocked, she fell unconscious upon hearing the news. I splashed water on her face, and she regained consciousness shortly after but was unable to walk, so we took a taxi home. She was very still and could not stop crying. We eventually had to go to the hospital later that day as a result."
According to Humaira, Afghan women played a vital role in Afghanistan's progress in equality over the past two decades, and have proven they can compete professionally, if given the opportunity, "The Afghan women's robotic teams and their incredible achievements easily attest to that."
"Our girls were buried along, with their hopes and dreams," following the Taliban takeover, and the subsequent closure of girls' schools, Humaira said.
Over 220 days have passed since girls above sixth grade have been allowed to attend school in Afghanistan - the only major country in the world that currently has such a ban.
Although the Taliban had previously stated that girls would be allowed to attend school at the beginning of the new year, the group is yet to provide a clear statement on the reason behind keeping the schools closed.
Tolerance for this approach is wearing thin among everyday Afghans who value education as an equitable way forward for the society. Afghan girls largely affected by the ban universally feel it is unjust, illogical, and unacceptable. General commentary is that it will have heavy negative societal consequences, and largely impact the literacy of future generations.
The education ban for Afghan girls has sparked a global outcry. In a series of tweets, the United Nations Assistance Mission in Afghanistan (UNAMA) said that it "deplores" the announcement by the Taliban on further extension of the, "[I]ndefinite ban on female students above the 6th grade being permitted to return school."
Deborah Lyons, the UN Secretary General's special representative for Afghanistan, stressed that "education is a fundamental human right, and is essential for Afghanistan to pull itself out of economic crisis and create a strong social fabric." She conveyed the UN's "grave concern and disappointment" with the Taliban over the decision to keep schools closed to girls above class six" and said that "this decision erodes confidence, and we urge Taliban leadership to ensure access to education for all girls [and] boys."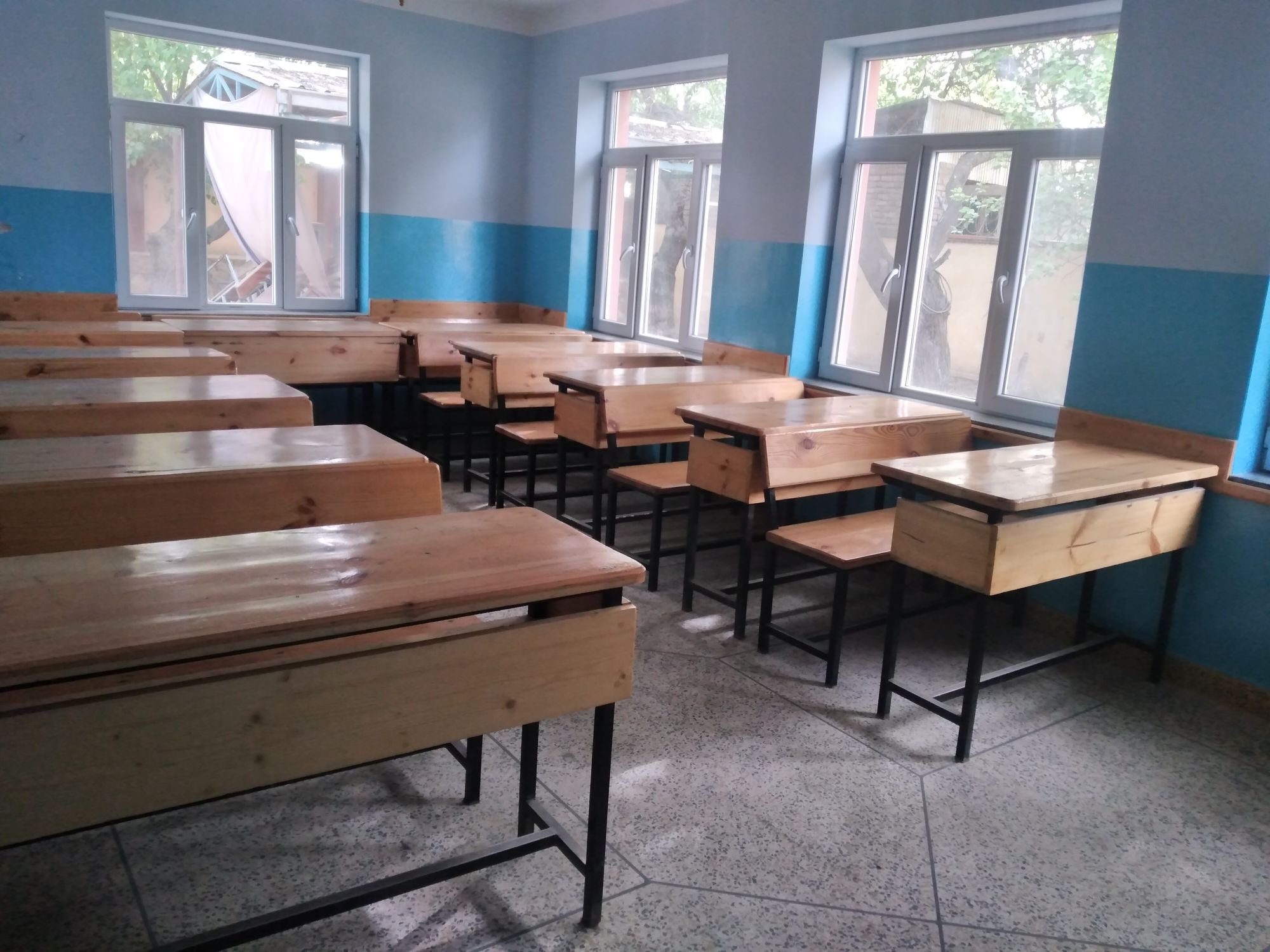 Hosai Karimi, a 12th-grade student in Afghanistan's southwestern Nimroz province, said that "Afghan girls have always been victims of policies by the different governments ruling the country, and consistently feel unwanted and unwelcome in social aspirations." She adds, "I wanted to become a doctor as a child, but today I feel like I am buried alive, along with all my ambitions."
---
---
Karimi thought that the Taliban would not prevent girls from seeking education after they took power, "Because in our religion, the Holy Quran and God has granted everybody the right to education. Last August I purchased a scarf, bag, and shoes with money I'd saved the previous year, expecting the schools to reopen. All my efforts have been in vain though, as the girl's schools have remained closed. My dreams that once seemed so close to fruition have been wiped out."
Masooma Akbari, a mother living below the poverty line in Nimroz, has spent all of her savings on her daughters' education. She is concerned that banning girls from higher education will not only affect the Afghan female population alone, but Afghan society as a whole.
Akbari hopes the international community will face this issue head-on with the Taliban. She told Alive in Afghanistan, "We do not want our society emerged in catastrophe any longer. Education improves society and brings change. I see the impact of education practically in my children every day. The Taliban claim they are Muslims, and they implement the religion of God, but only think academia is necessary for men. It shows their open discrimination - and there should be no place for bias in our religion."
Hamida Ghulami, an 11th-grade student at Sabzak Girls High School in Malistan, a district in Afghanistan's southcentral Ghazni province, said she and her classmates went to school on March 22nd only to be sent back home.
"My friends were numb when we heard the news. We sat in a corner of our class trying to understand the reasons behind the Taliban's ban. None of us could find an answer, and went home. Our parents were deeply concerned, and felt helpless towards the future of their children's education." Hamida tells us.
Mahdia Ashori, also a student in Ghazni, expressed concern over the closures and said she feels the Taliban are inherently misogynistic, and do not want women to partake in any meaningful parts of society.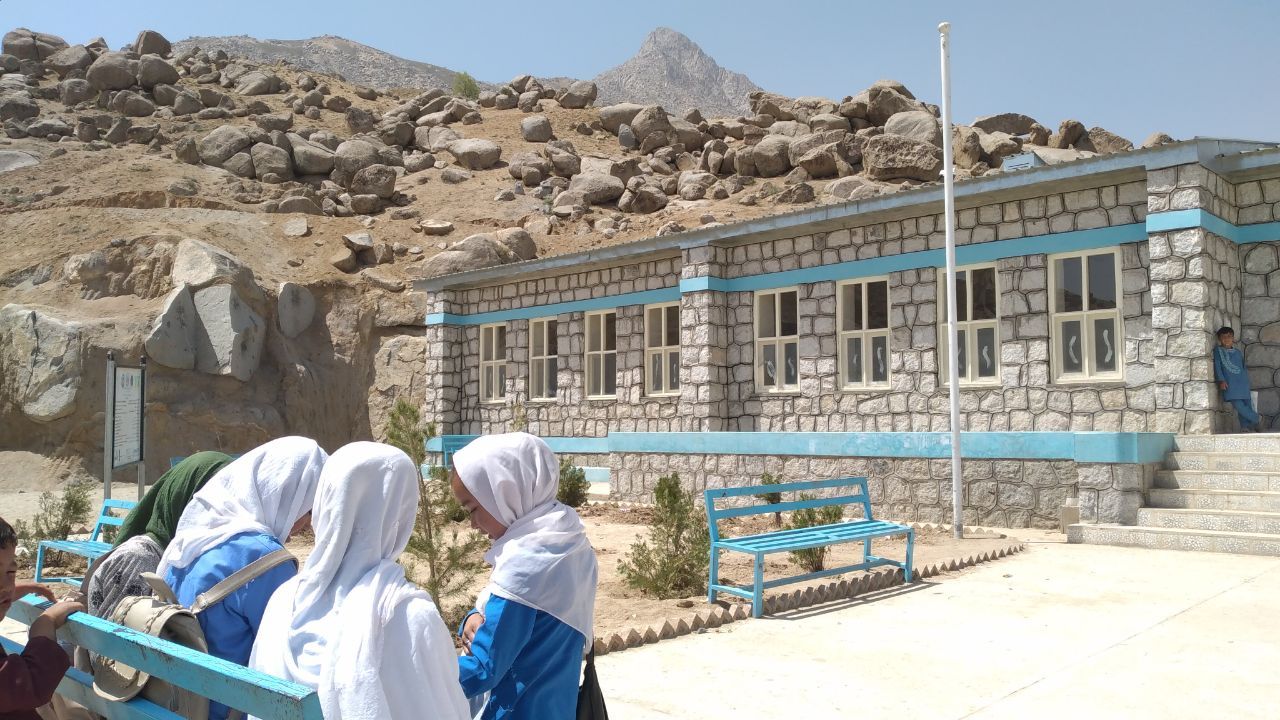 Speaking on the condition of anonymity, a principal in Gizab, a district in Afghanistan's south-central Oruzgan province, told us the number of female students between grades one and five has decreased to less than a third of previous enrollment rates.
"The reason is clear. The current situation has negatively affected students and their families who feel increasingly disinterested in continuing education," the principal told AiA.
Many Afghans, including Beheshta Sharifi, a student in northeastern Takhar province feel that they must leave Afghanistan if schools remain closed. A recent study by Gallup, a global analytics and advice firm, said that 53 percent of Afghans wanted to leave Afghanistan between August and September of last year.
"This percentage, one of the highest in the world in 2021, is potentially even higher now, with millions on the brink of starvation since the Taliban's takeover," the study said.
Fereshta Hussaini, a student in Takhar, said she did not sleep the night before schools were supposed to reopen. Faced with closures, "We cried a lot when we went home. My mother said it was reminiscent of the first time the Taliban banned girls from going to school, which made me cry even more."
During the Taliban's first rule (1996 to 2001), they barred women from education and work, as well as venturing outside without a male guardian at any point in time.
According to Hussaini, "In reality, the Taliban are afraid to face a progressive, modern-day society - and that's why they don't want women allowed in higher education. An educated woman will raise an educated family, and an educated family is the foundation of an educated society. They are terrified of the idea of an Afghan women-led resistance, so their education ban is used to destroy the foundations before they can solidify"
---
---
Gul Ahmad, one student's father, told AiA the continued closure of girls' schools is a huge detriment to the country's education system, as well as its economic future. He urges the Taliban to not take away women's right to education, and let society prosper equitably.
"Does Islam say that education is forbidden for women?," Reeza Gul, a resident of northwestern Badghis province, asked. She openly questioned any society's future without the participation of women with an equal footing.
Gulsom, a student in western Ghor province, said, "I had a very bad feeling when I heard the news. Is there anywhere else in the world where women are humiliated like this? Why should we not study? Are we not human beings? What is the difference between boys and girls? We are both created by the Almighty!"
Giti Halimi, a student in the northeastern province of Badakhshan, said her parents have always hoped their children would be literate, since they are not. They have always thought about Afghan society's progress on the world stage, but have largely lost hope after the Taliban's decision.
"I have a really bad feeling, I think we have returned to the dark ages. Our parents experienced the same thing 20 years ago, and history is repeating itself now."
Halimi thinks the Taliban is afraid of women being educated, and stated "If girls are educated, they will raise literate children, not terrorists."
"Hope feels absolutely useless for students right now. The Taliban might open up schools for a short period of time because of international pressure, but given their fundamental opposition to women's education - this will inevitably lead to false hope with the international community and the UN."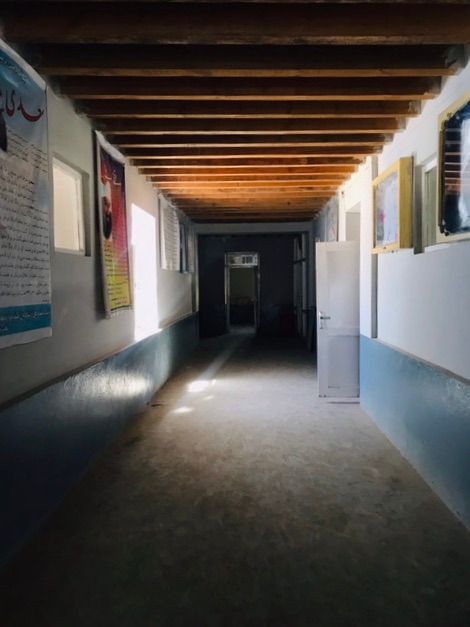 Mawsufa Askari, another student in Badakhshan, said "The news was painful to hear. We never thought this would happen, but our hopes and dreams were shattered." Askari claimed she and her peers will rise in protest if the Taliban do not reopen schools. According to her, Afghanistan will always remain a place for civil and ethnic wars if the country's women are not allowed to seek education.
Sana Farid, in 10th grade, said "I thought the Taliban would not be the same Taliban of 20 years ago, but I was wrong. They are using Hijab and the Sharia framework as an excuse to keep the schools closed."
Abdul Ahad, a student's father in Kandahar, doesn't think the Taliban are acting independently - he believes there are higher-ups behind the ban who want to wipe out the achievements of the previous two decades.
"The Taliban can't provide a clear answer on why they are keeping girl's schools closed. Some think the same countries which encouraged the Taliban into armed conflict in the past, are still dictating their moves. If the international community mounts enough pressure on the Taliban, they may change their position - but if the world only takes populist and fake action, we have no hope."
Unlike other provinces, the girl's schools in Daikundi are open and education continues as normal. Nadia, a teacher at Sar-e Nili Girls High School, told Alive in Afghanistan "We're not sure what's happening, though we did hear on the radio that girls' schools above 6th grade will remain closed across the country. We have still been asked to show up to our jobs and continue all classes for now, so we do."
---
---