Drought Hits Afghanistan's Southwest Hard
Persistent drought over the past several years in Afghanistan threatens the Khash family's way of life, who have been farmers for most of their adult lives.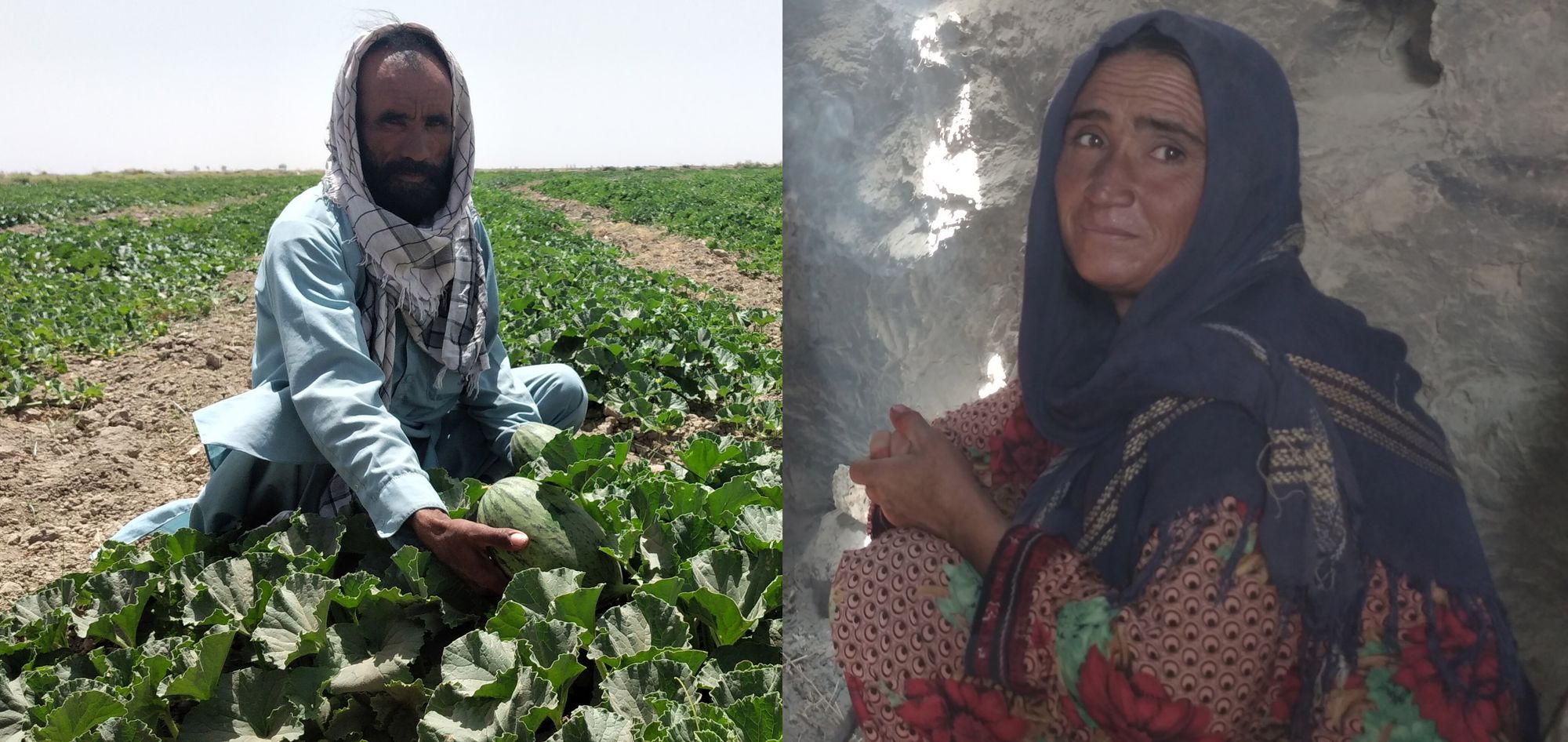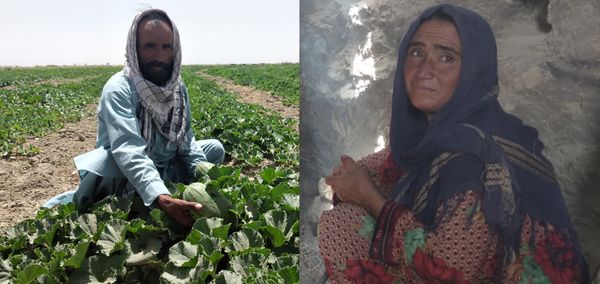 Written by Shaima Seddiqi, edited by Mohammad J. Alizada, & Brian J. Conley
---
Alive-in is a not-for-profit media agency that mentors journalists from underrepresented communities to increase local and international understanding. Subscribe to receive our stories directly in your inbox.
---
ASL-E CHAKHANSUR, NIMROZ —Nimroz's farmlands, which receive water from the Helmand river, a waterway flowing into Nimroz from the neighboring province, have been in a drought for most of the year. The drought has resulted in farms turning into wastelands and pastoral lands going bone dry, inflicting irreparable losses to the economy of the province, leaving its residents struggling with poverty and forcing them to migrate.
"Afghanistan is in the grip of one of the worst droughts and food shortage crises in decades," the International Federation of Red Cross (IFRC), said in a statement last December, adding that the drought is threatening to unleash an unrivaled humanitarian catastrophe.
The statement said, "Severe drought has hit more than 80 percent of the country, crippling food production and forcing people from their land."
This is while another report by the Food and Agriculture Organization (FAO) of the United Nations states that by 2030, annual droughts in many parts of Afghanistan will likely become common as weather prediction models warn of continued drought conditions in 2022.
The  impact of ongoing drought is clearly evident in Nimroz, one of the hottest provinces in Afghanistan. Drought is severely impacting agriculture, one of the main sources of income for most of rural Afghanistan.
Just like the rest of the country's rural population, Nimroz's Asl-e Chakhansur district, heavily dependent on farming, is facing extreme drought. The district's products include wheat, barley, watermelon, melon, and sesame.

According to a report by the Afghanistan Analysts Network (AAN), published in June 2022,  "Conditions are particularly severe in the south, western and northwestern parts of the country. Water resources in these regions are severely reduced."
Asl-e Chakhansur at 9699 square kilometers is the 2nd largest district in Nimroz after Chahar Burjak. The district borders Chahar Burjak in the south, Zaranj and Kang in the west, Jawin and Farah of neighboring Farah province in the north, Kashrod in the east and Khaneshin of neighboring Helmand province in the southeast.
The weather in the district is hot and windy. In the western and southern regions of Afghanistan a northerly wind, known as the "wind of 120 days" blows almost constantly from June to September. This wind is usually accompanied by intense heat, drought, and sand storms.
According to Afghanistan's National Statistic and Information Authority (NSIA) data Asl-e Chakhansur's population is estimated at 27,780 in 2022-2023. The district is predominantly populated by the Baloch tribe. Pashtuns and Tajiks are other ethnic groups that reside in the district.
Nimroz is famous for its melons and watermelons across Afghanistan. Historically  a large crop is harvested in Asl-e Chakhansur district and exported to other provinces. But  over the past two years farmers there have struggled under the impact of the persistent drought.
In today's episode of One Day in Afghanistan, Alive in Afghanistan's Shaima Seddiqi meets 48 year-old Mohammad Esa Khash. Mr. Khash grows watermelons on a 101 hectare farm. He is a farmer in Asl-e Chakhansur's Haji Dawood village, some 52 kilometers northeast of Zaranj, Nimroz's provincial capital.
It's 9 am and the dirt road to Haji Dawood village is bumpy and dusty. After repeated calls for directions we finally arrive at Esa's home.
Mohammad Esa and his family of six includes his 40 year-old wife Jamila, 20 year-old daughter Afsana, 16 year-old daughter Maryam, 11 year-old son Mustafa, and 8 year-old som Muslim. Esa married off one of his daughters, 15 year-old Farzana, around two months ago. Two of his sons, 25 year-old Nasir and 14 year-old Ali Reza were sent to neighboring Iran for work.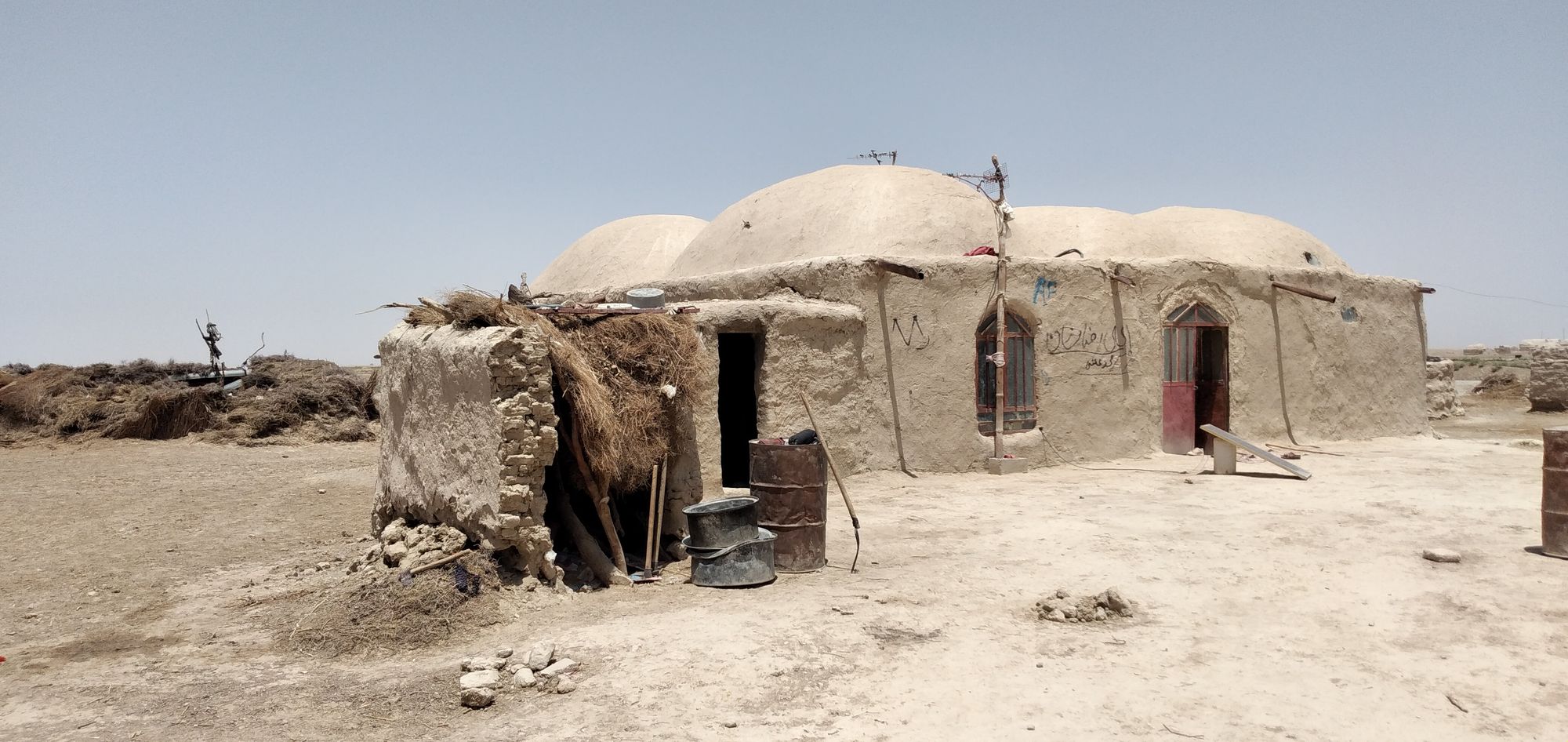 Esa and two of his daughters welcome me as I get out of the car. Their house was built from mud and has a dome-shaped roof and a red stained window and door. A solar panel is perched on a white water tank outside, charging a battery that provides light to their home at night. Once inside, Maryam and Afsana welcome us by offering black tea.
Esa sits in a separate room with my husband as is the custom in this part of the world. Jamila's mother joins our group while we drink tea and talk about life. After finishing the first cup, Afsana gets up to feed the animals. I follow her into a shed where several goats and sheep are busy munching on greens.
"We have much less grass on the farm this year, which is why the number of livestock we can keep has also decreased," Afsana tells me, while tossing more greens from her wooden basket into the shed. "Mustafa has taken 20 of [the animals] to the desert for grazing. He will return around noon."
After Afsana is done feeding the animals, I head to the other room to speak to Mohammad Esa. It's now 10:30 am.
"The shortage of water has caused a lot of loss within the past two years. I may only be able to harvest five tons of melons and watermelons from the farm this year, a huge loss compared to previous years," he tells me. According to Mohammad Esa, the farm yielded 15 to 20 tons of produce annually in the years before drought took hold.
Mohammad Esa's normal routine is to work eight hours a day on his farm, four in the morning, then a lunch break and then four more in the afternoon. Jamila returns from their farm looking tired while her husband and I are talking. We introduce ourselves, after which she washes her hands and face. She then asks Afsana to make lunch. Jamila has already been running errands for more than three hours.
Around 11:40 am, the linen is laid out, and yogurt and bread are served for lunch. I excuse myself and leave to go see the district center after downing a glass of yogurt. Another glass might make me want to take an afternoon nap, not something they will appreciate.
I return to the Khash family home around 01:30 pm. The family does not rest other than taking a break for lunch. At around 2 pm, I join Mr. Khash to see their farm. The farm is  a 20 minute walk from their home, passing through twisted dirt paths encircled by thorny brushes.
Green watermelon and melon branches carpet the land as Esa looks for a ripe one, saying the melons are becoming ripe later than normal this year due to shortage of water.
As Esa walks, his foot keeps slipping into holes, when I ask him about it, he says, "They are rat holes. The Department of Agriculture would give out fertilizers and other chemicals required to get rid of the rats every year, but they have done nothing this year."
Although he purchased some toxins using his own money, he couldn't afford to buy more and the amount was not enough for the farm.
"Watermelon is normally cultivated in the spring, and harvested between 70 to 90 days if irrigated with the required water quantity. Melons are also cultivated in the beginning of the spring season, and harvested between 80 to 100 days," Mr. Khash says.
Esa has been a farmer for the past 25 years, his expertise is growing melons. As he talks about the produce, he keeps checking their quality.
Mohammad Esa says Nimroz and Asl-e Chakhansur only received rain once during the past winter. The water that irrigates the farms in this district is from the Khashrod river, "But this water source is not sufficient for the 500,000 hectares of farmland in Chakhansur. The government must come up with a viable solution to this problem."
Mr. Khash fears that the losses to agricultural lands and livestock will only increase if this problem is not resolved, which he says is due to shortage of water.
But what Esa might not know is that Afghanistan is experiencing one of the worst droughts of the last two decades.
We walk on Mohammad Esa's farm for two hours as he marks the products gone bad, and the ones that are ripe. Then we take another 10 minutes to walk to where Jamila is harvesting wheat.
Jamila wears a red dress with an embroidered neckline, a black scarf with white polka dots is wrapped around her head and waist. She is cutting wheat with a scythe in her right hand.
Jamila and Afsana work on the farm for five hours a day, "Three [hours] in the morning, two in the afternoon."
"We have cultivated around 2,500 kg of wheat, normally a harvest of at least twice that amount, but the severe drought this year has us really concerned," Jamila says.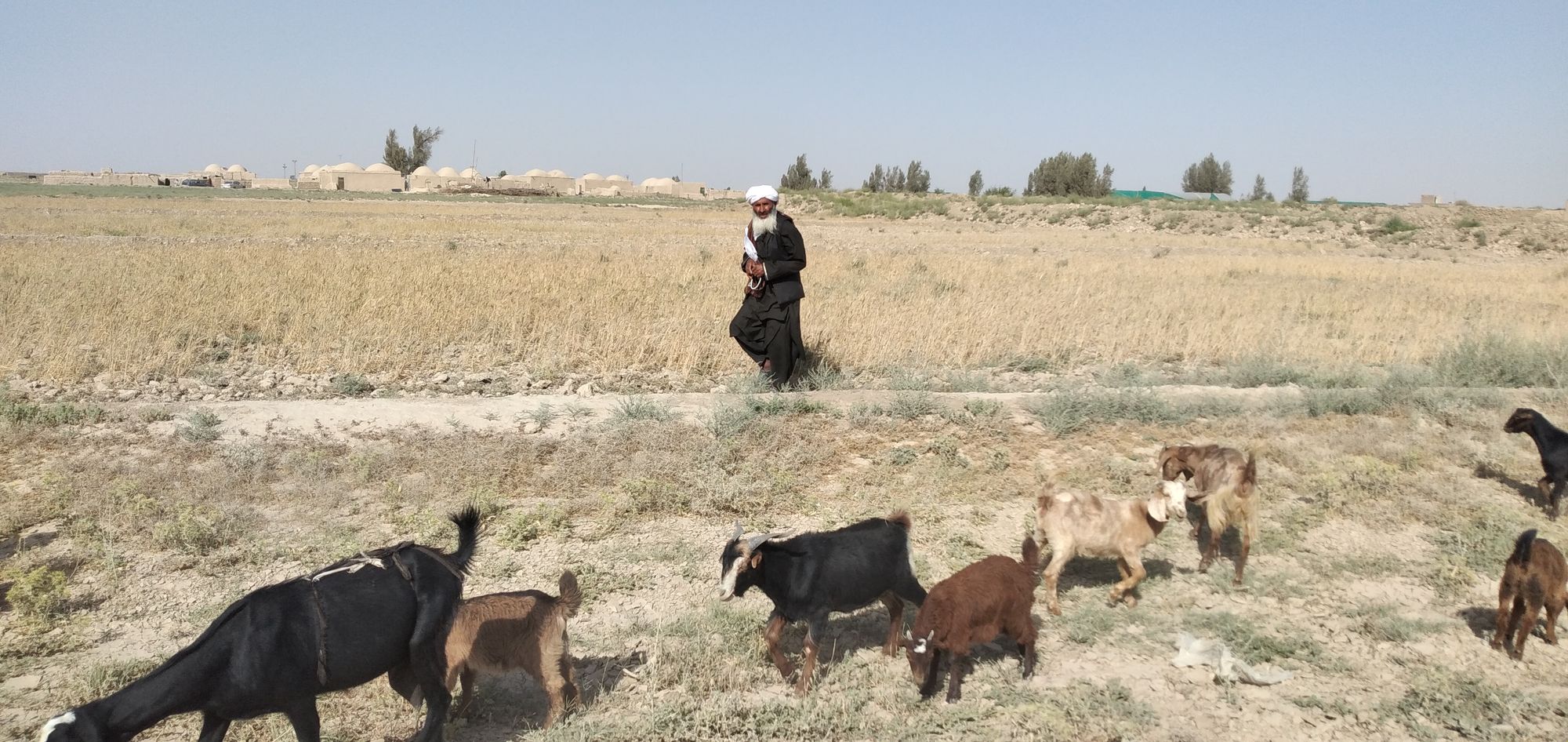 As Jamila cuts the branches of wheat, she piles them all in a specific spot. Then Afsana takes the pile and walks it five minutes to the spot where they store it. She has to make sure to secure the wheat because the Nimroz wind can easily blow it all over the place.
"Since the wheat has been watered just two or three times this year, the yield might be around the same amount we have cultivated or less," Jamila says.
Jamila adds that an increasing number of livestock are dying in Asl-e Chakhansur because of the drought, to the point that they only have about 20 goats and 10 lambs. The couple sold their dairy cow and a calf for around $330 to fix their car, "But we recently bought a cheaper cow that produces around 2 kg milk per day."
While cutting wheat, Jamila talks about her sons, "Nasir went to Iran about five years ago. He got engaged to an Iranian girl awhile back and is now working hard at a construction company to save money for his wedding. He occasionally sends us about 1 million Tomans ($30)."
Unemployment also pushed the parents to send their son Ali Reza to Iran. Ali was hired as a worker in a farm picking tomatoes a couple of months ago.
Their oldest daughter Afsana graduated high school last year. She was hoping to become a teacher but all that was lost when the Taliban took over. Maryam and Farzana, 10th and 9th grade respectively, were banned from going to school following the Taliban takeover.
Nearly a year has passed since girls above sixth grade have been allowed to attend school in most of Afghanistan - the only major country in the world that currently has such a ban.
Although the Taliban previously stated that girls would be allowed to attend school at the beginning of the new year, the group has yet to provide a clear statement on the reason the schools continue to be closed.
For more information, read Alive in Afghanistan's Schools Above 6th Grade Remains Closed in Afghanistan and other articles on education.
Jamila says one of the reasons the couple married Farzana off and engaged Maryam is because they couldn't send them to school anymore. By 4:30 pm, Esa, Jamila and I return to their home because of the heat and the constant wind that blows hot air into our faces. The family chops a watermelon for us while we rest.
"I am going to stop farming if the drought continues," Esa says. But it doesn't look like the drought is going away, the only thing going away might be the lives that these families have built around these farms.
We say our goodbyes as Jamila grazes their cow. Their tough life is likely only going to get tougher as the drought gets worse over the years, but for now the family clings to the hope that that might not be the case.