Book Exhibition Revitalizes Afghans' Hopes
Female volunteers in #Afghanistan's northeastern Badakhshan province organized a book exhibition aimed at promoting the culture of reading nearly a year after the Taliban takeover.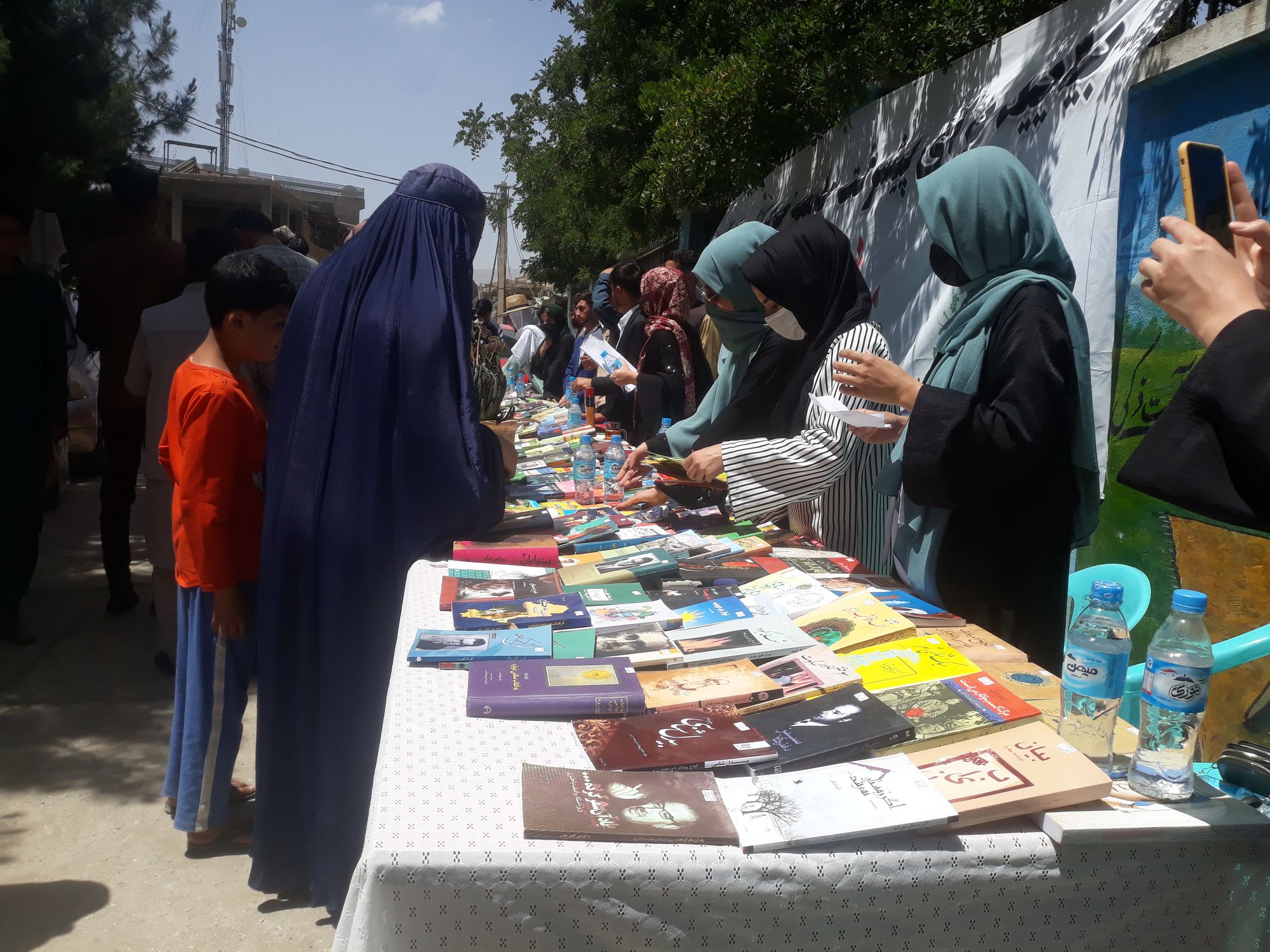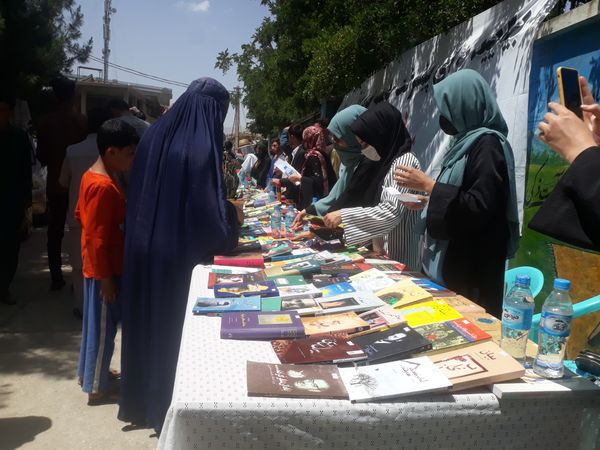 Written by Shabana Farahmand
FAIZABAD, BADAKHSHAN — Book exhibitions provide an opportunity to familiarize oneself with writers, the books themselves and the limitless information and imagination within their pages. Booksellers and publishers, a vital aspect of any community, saw a steep overall decline in business following the Taliban's takeover of Afghanistan in August of 2021. Despite the downturn, a book exhibition was held in Faizabad, the capital of Afghanistan's northeastern Badakhshan province to promote reading in the community.
Following a one year hiatus, the open event provided an opportunity for readers, writers, publishers and sellers to promote the culture of book reading in the province.
"Let's Read for the Development of Our Community", was organized by the Badakhshan youth, in coordination with Qari Zada and Bukhara bookstores, as well as Badakhshan Directorate of Information and Culture.
The event was held in Shar-e Naw, Faizabad's main city, next to the Provincial Education Directorate. It was warmly welcomed by young people, elders and even children, inspiring curiosity and hope for the future.
Following the Taliban takeover of Afghanistan, most universities and schools were forced to close for some time. Many of Afghanistan's booksellers and cultural experts describe the current situation and the decrease of motivation in reading books as a tragedy.
For more information, please read Alive in Afghanistan's Once Bustling, Kabul's Bookstores Gather Dust.
All varieties of books including classic literature, philosophy, art, politics, economics, history, sociology, and children's literature were showcased at the event, where there was a discount on the purchase of the books to motivate readers and buyers.
Afghanistan is facing an economic crisis that continues to worsen day by day, fueling the growing unemployment rate. Many families do not have enough to eat and cover their expenses, let alone set aside extra money to spend on books.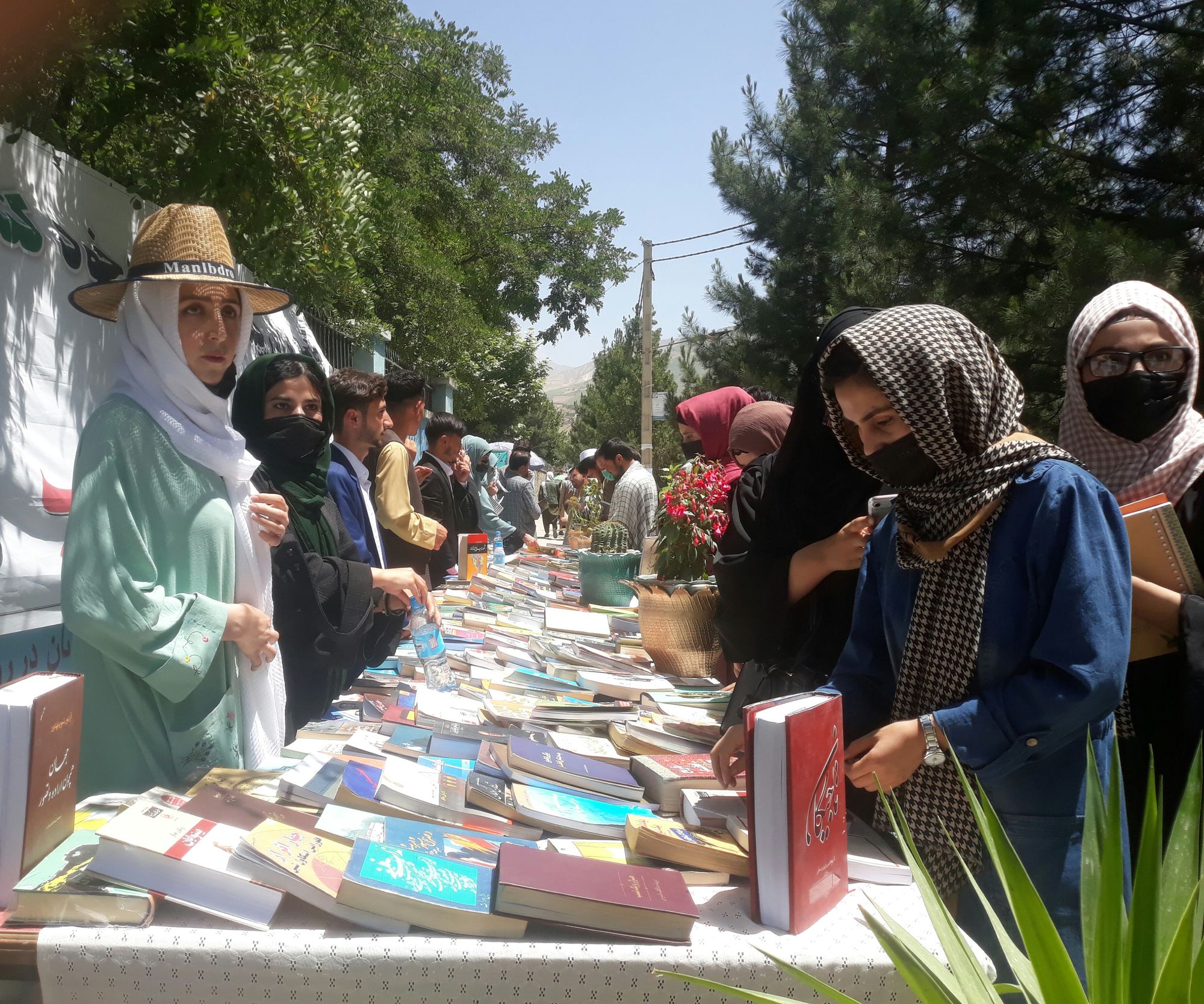 The country's illiteracy rate is also high. According to the United Nations Educational, Scientific and Cultural Organization (UNESCO) report in March of 2020 the literacy rate increased from 34.8 percent in 2017 to 43 percent in 2020. However, that means more than half of Afghan youth and adults remain illiterate, at least 20 million people in total.
For more information about the situation of education in Afghanistan, read Alive in Afghanistan's articles on Education.
The event began at 8 am and continued until 6 pm and was managed in its entirety by female volunteers who aimed to tell the Taliban and the world that the women of Afghanistan are never going into isolation again. The volunteers demanded that women's meaningful presence, as well as their role in making national decisions be seriously considered by Afghanistan's new government.
"We fortunately had a lot of visitors today. It made me feel good seeing mothers coming along with their children and buying books for them. This act in itself is a grassroots child development strategy," Maryam, a Badakhshan University student, told Alive in Afghanistan, adding that these children will grow up reading books and expanding their horizons.
Geti Farahmand, an avid reader and exhibition participant, said she hadn't opened a book or read a page within the last year, though she used to be an avid reader. Ms. Farahmand has a collection of around 2,500 books, and has even memorized the entire Divan-e Hafiz, a famous Persian poetry collection by Khawja Shamsuddin Mohammad Hafiz Sherazi published in 1368.
"I was very excited to hear about the exhibition. Seeing all these books today made my eyes gleam. I have bought five books so far today and my interest for reading has once again renewed," Geti told Alive in Afghanistan.
According to Ms. Farahmand,  "Hope for and building and shaping the future can only happen through books. If I am to assess a community's fortune or misfortune, I will say that one of the main assessment tools would be the community's book reading culture."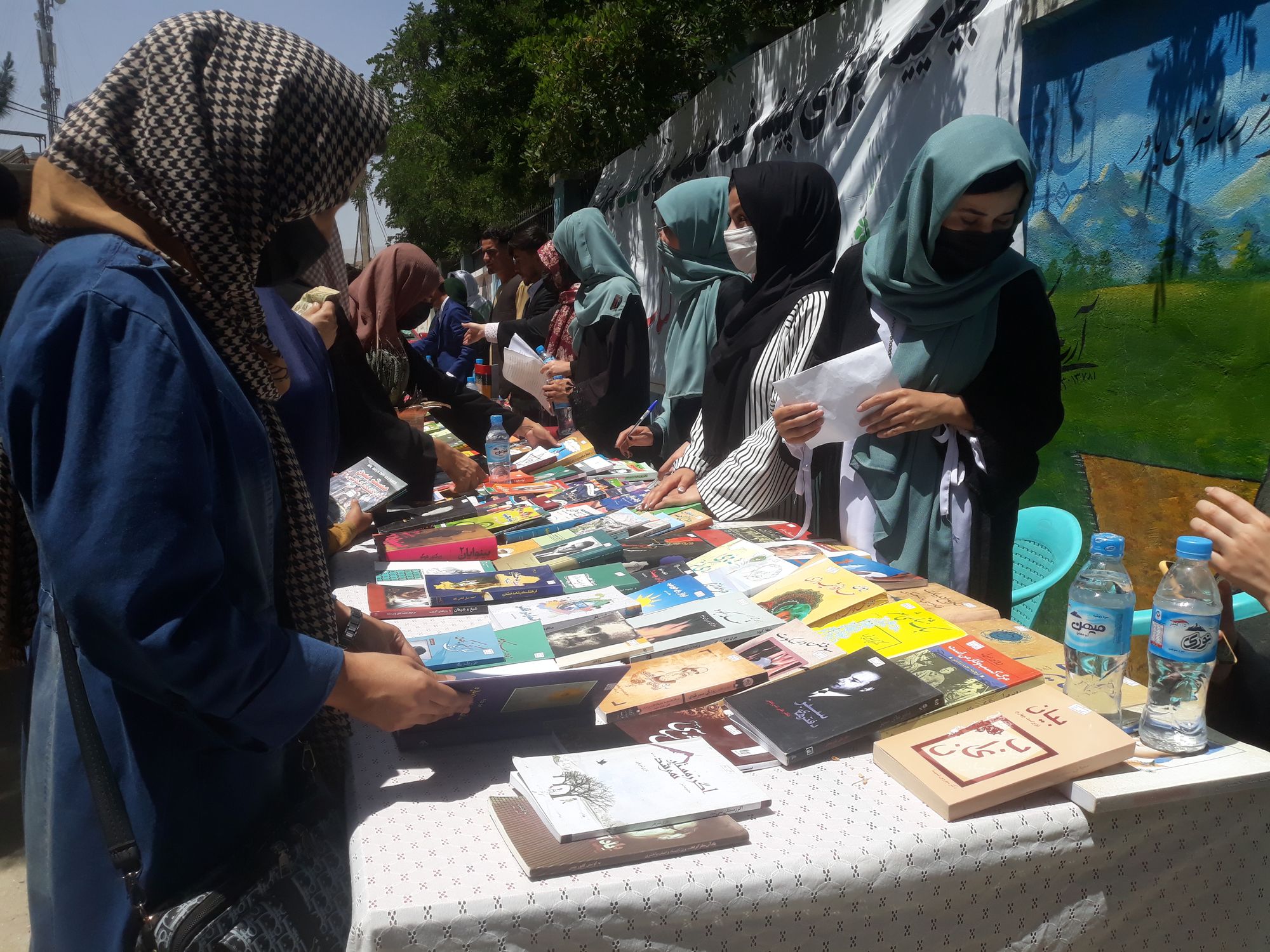 "We support such programs in Badakhshan and encourage our youth to take part in promoting this very noble culture. They must not forget that this country will be built by the power of books and pens, not guns!" Maazuddin Ahmadi, Badkhshan's Director of Information and Culture told Alive in Afghanistan.
Maazuddin thanked the women for organizing the event while refusing to take pictures with them because their faces were not covered. Recently, Taliban officials have demanded that female TV presenters conceal their faces, showing only their eyes. In addition, the Taliban have put restrictions on how women dress in public.
"My hope was renewed after seeing the number of visitors, their interest and enthusiasm today," Ziyaulhaq Mehrnoosh, a cultural activist in Badakhshan said. Mr. Mehrnoosh added that the political changes in Afghanistan had decreased interest in reading across the country.
"I think books are the only way to overcome problems," Ziyaulhaq said.
This exhibition took place at a time when bookstores across the country were auctioning off their books due to economic issues and a lack of business following the Taliban's takeover of Afghanistan. This exhibition provided a glimpse of hope for Badakhshan's residents.
The Greek philosopher Socrates once said that, "Society attains wisdom only when reading is a routine."
If the long history of conflict in Afghanistan is to be ended making way for peace and economic growth, it is vital that the public, in particular its youth, be provided with the opportunity to educate themselves through books.
In the words of famed 19th century French politician and author, Victor Hugo, "Wars are a reflection of our ignorance!"