Once Bustling, Kabul's Bookstores Gather Dust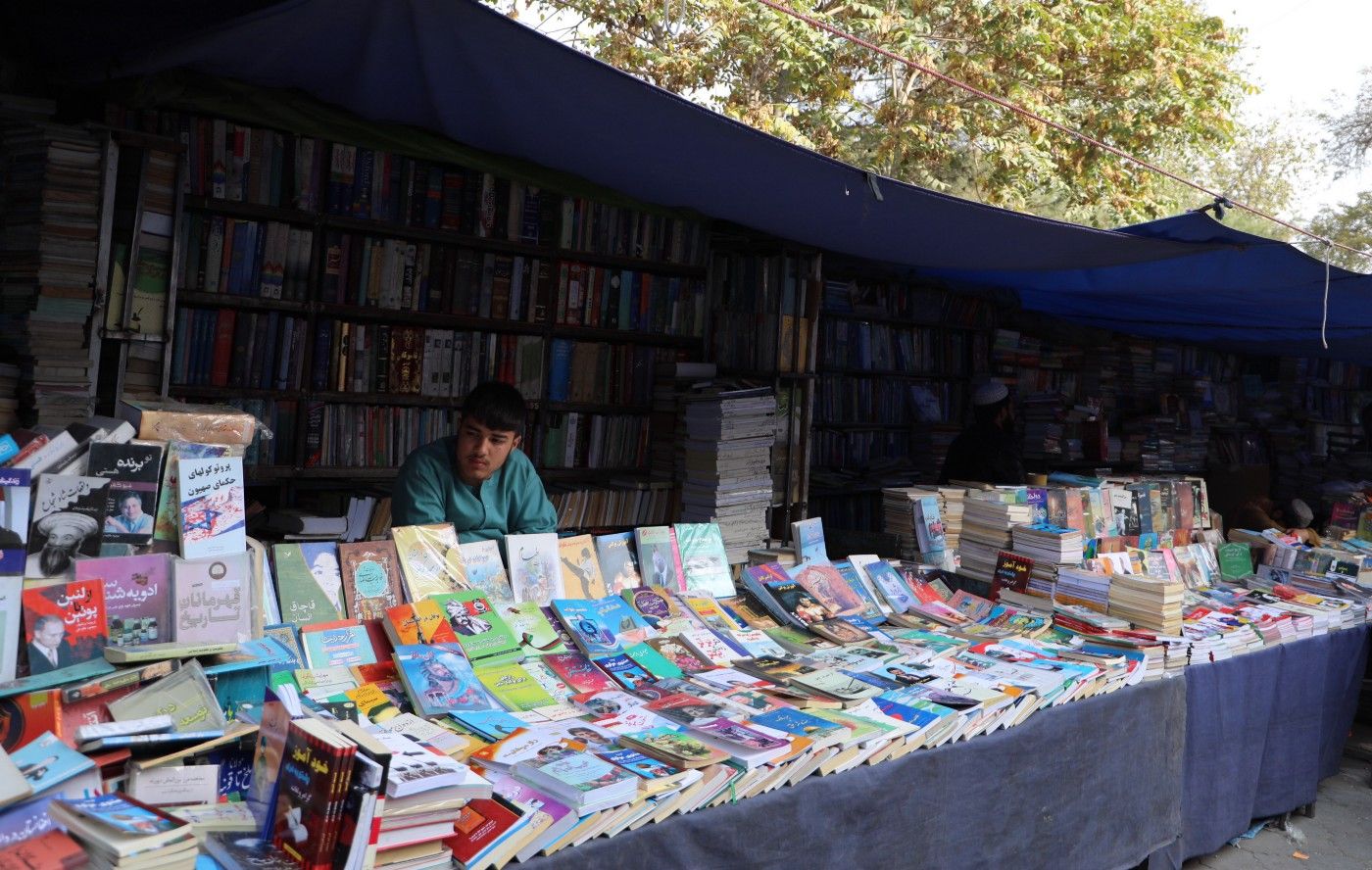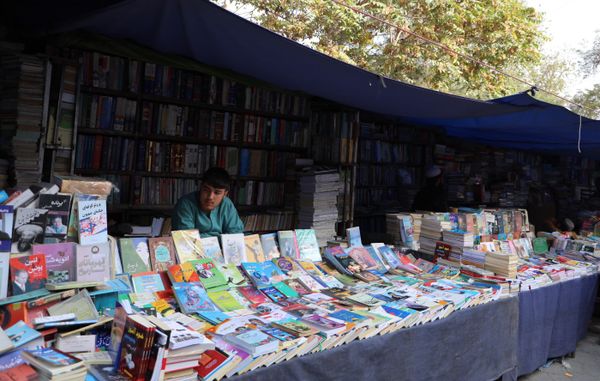 By Abdul Ahad Poya, edited by Mohammad J. Alizada and Brian J. Conley
Lately only a limited number of people; those who are working on their dissertation or have specific needs, read books. It seems like reading is a forgotten phenomenon and bookstores are filled with books gathering dust.
Many of Afghanistan's booksellers and cultural experts describe the current situation and the decrease of motivation in reading books as a tragedy. The closure of universities across the country by the Taliban, lack of a comprehensive plan by the Ministry of Culture and Information, and cultural and economic poverty are all causes behind this trend.
"Bookselling did not decrease regardless of the changes and transitions that came but only increased," Mohammad Dawood, a bookseller in Kabul city's Joy-e Sheer area, a famous market for books, told Alive in Afghanistan during an interview.
Dawood says he cannot even earn enough to support his livelihood and regrets being in this business.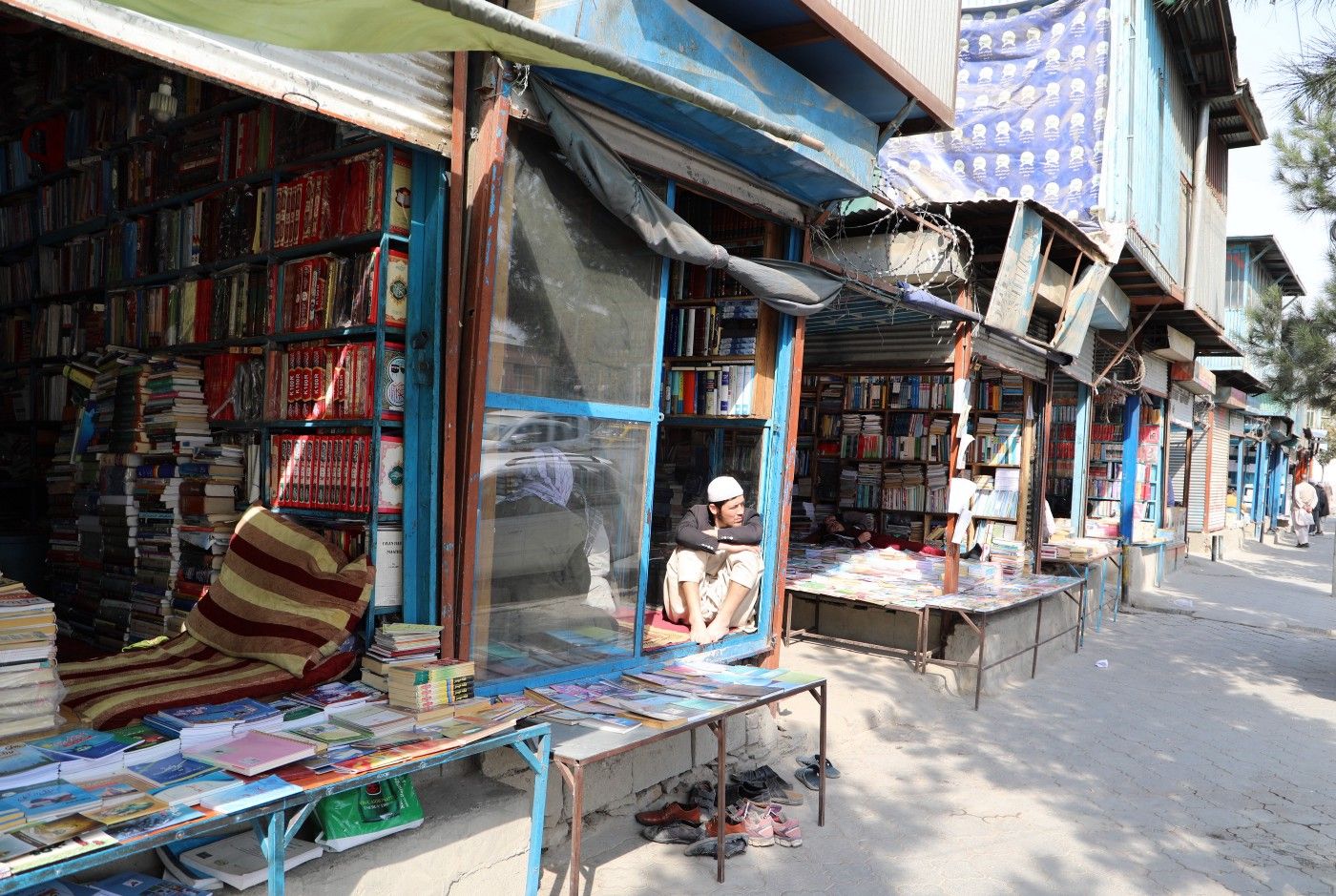 "It takes a day, sometimes a week for anyone to buy anything," Dawood said of his business and the situation the bookstores are in. According to Dawood, and other bookstore owners, people had been buying more books when the Taliban took over Afghanistan the first time.
"History and culture were topics of interest back then," Dawood said.
In his opinion the Taliban must open educational institutions so children and the youth can continue education and their business also increases.
Universities across the country remain closed due to the uncertainty of female students. Female students and educators alike have not been allowed to enter universities since the Taliban takeover mid-August this year and girls schools in most provinces remain closed.
Due to the decrease in the number of customers Dawood now sells his books for half the price he used to ask. According to him, out of 10 customers, 8 of them want to sell their book collections, and that's "highly concerning".
Azizullah, another bookstore owner that specializes in medical books for university students says, "the business was very good, women and men would buy different types of books and there were days we would earn about 40,000 Afghanis ($427)."
That amount has been sliced by more than eighty percent, to maybe 5,000 Afghanis ($53) on a good day. Azizullah adds that since the Taliban takeover of Afghanistan mid-August this year, every business has suffered "because people don't have money."
Azizullah has not had any customers today and it's noon.
Afghanistan's economic crisis is in a downward spiral following the collapse of its western-backed government. Since the collapse, the country's assets have been frozen.
"I don't really have the motivation to read but must do it to write my thesis," Jawad Joya, a medical student and customer in the market tells Alive in Afghanistan. Mr. Joya is visiting the market to buy a book he must read to complete his thesis.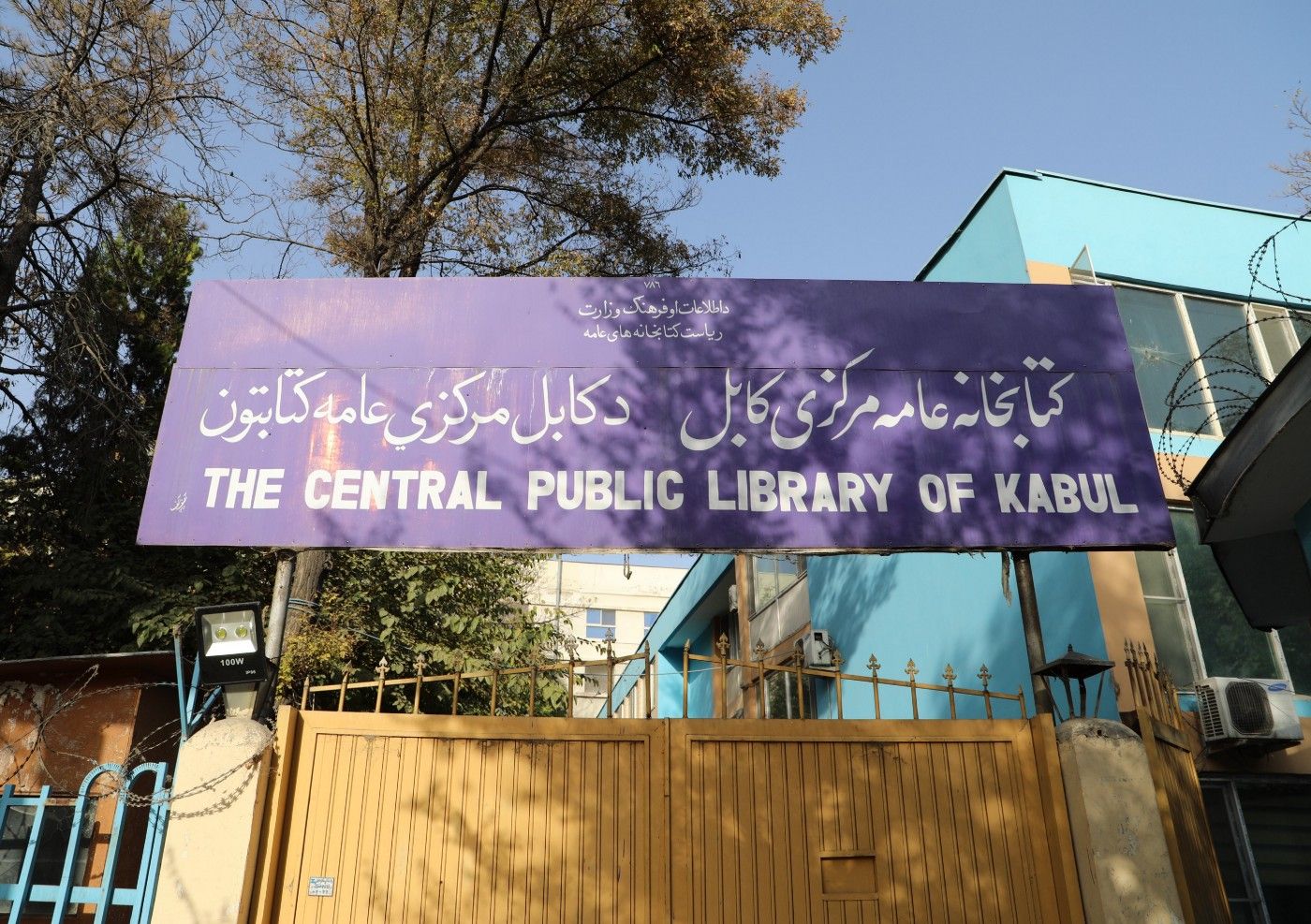 I spent about two hours in front of a public library (Kabul's Central Public Library) so I could speak to a visitor but no one came to the library. Although the main gate to the library was open, the door to the building was closed and there was no attendant on duty.
Most libraries like this one do not have any internet access nor a website to notify patrons of their availability, business hours or other information about the facilities and phone lines are scarce.
Dr. Mansoor Mujab, a cultural expert says the Taliban do not have any plan to improve the situation.
Mr. Mujab says although he drafted a "Culture of Reading" plan with 20 clauses and handed it over to the Ministry of Information and Culture, as well as Kabul's Central Public Library a while ago, "no attention or focus has been given to implement the plan whatsoever."
Mr. Mujab believes Taliban authorities do not understand their responsibility and do not know where to start.
The Taliban, who fought the US and its allies for 20 years before taking power, must now figure out how to transition from an armed fighting force to a proper government that serves people. So far, that idea looks bleak as the militant group is more focused on policing women and maintaining security in the country, among other issues, than they are about improving other situations in the country.