Women Resist a Return to Repression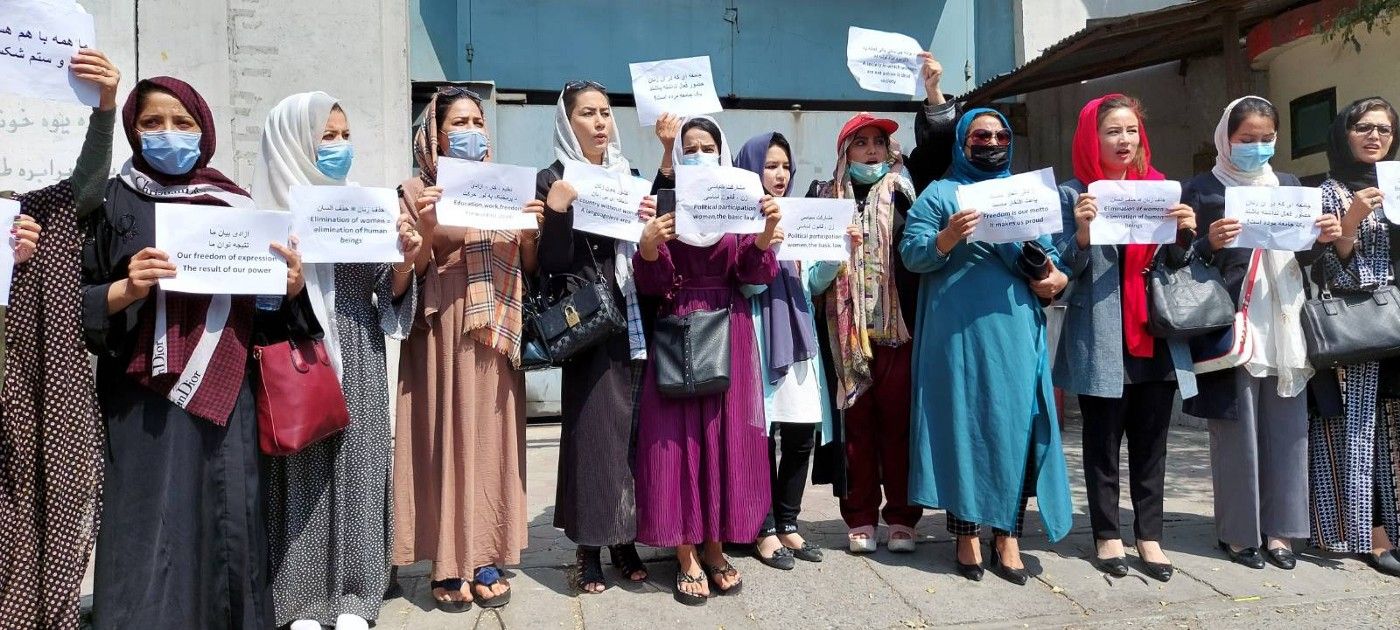 Written by (reporters' names withheld for their safety), edited by Mohammad Jawad Alizada & Brian Conley
Kabul — The Islamic Emirate of Afghanistan, Taliban's official name for its caretaker government following the collapse of the western backed government in Afghanistan mid-August, does not only have to confront an armed resistance, but a generation of women who grew up educated and with the opportunity to participate in every aspect of society.
These Afghan women refuse to stay silent and are demanding their rights, held hostage since the Taliban reestablished the Islamic Emirate of Afghanistan. One such woman is Taranum Saeedi, who has been an activist for over a decade. She says a society without women is like seeing a colorful earth only in grayscale. In an interview with Alive in Afghanistan, Saeedi demanded the Taliban establish an inclusive government with women partaking in every sector.
"The women of Afghanistan are no longer the women of 26 years ago, you cannot lock a woman that has studied, has a master's degree, a doctorate, a bachelor's, a female doctor, an engineer, a teacher, a woman who has had a role, right, and political participation in every sector of the government inside the house," Taranum Saeedi, a woman's rights activist said during a protest in front of the Taliban's Ministry of Vice and Virtue, formerly the Ministry of Women's Affairs Ministry until it was closed and replace by the Taliban with the office of their morality police.
Protests by Afghan women in the face of increasing Taliban restrictions began in early September in cities across Afghanistan, including the capital Kabul, Herat and Mazar-e Sharif.The women demanded inclusion in state positions, as well as freedom of speech, rights to work and seek education.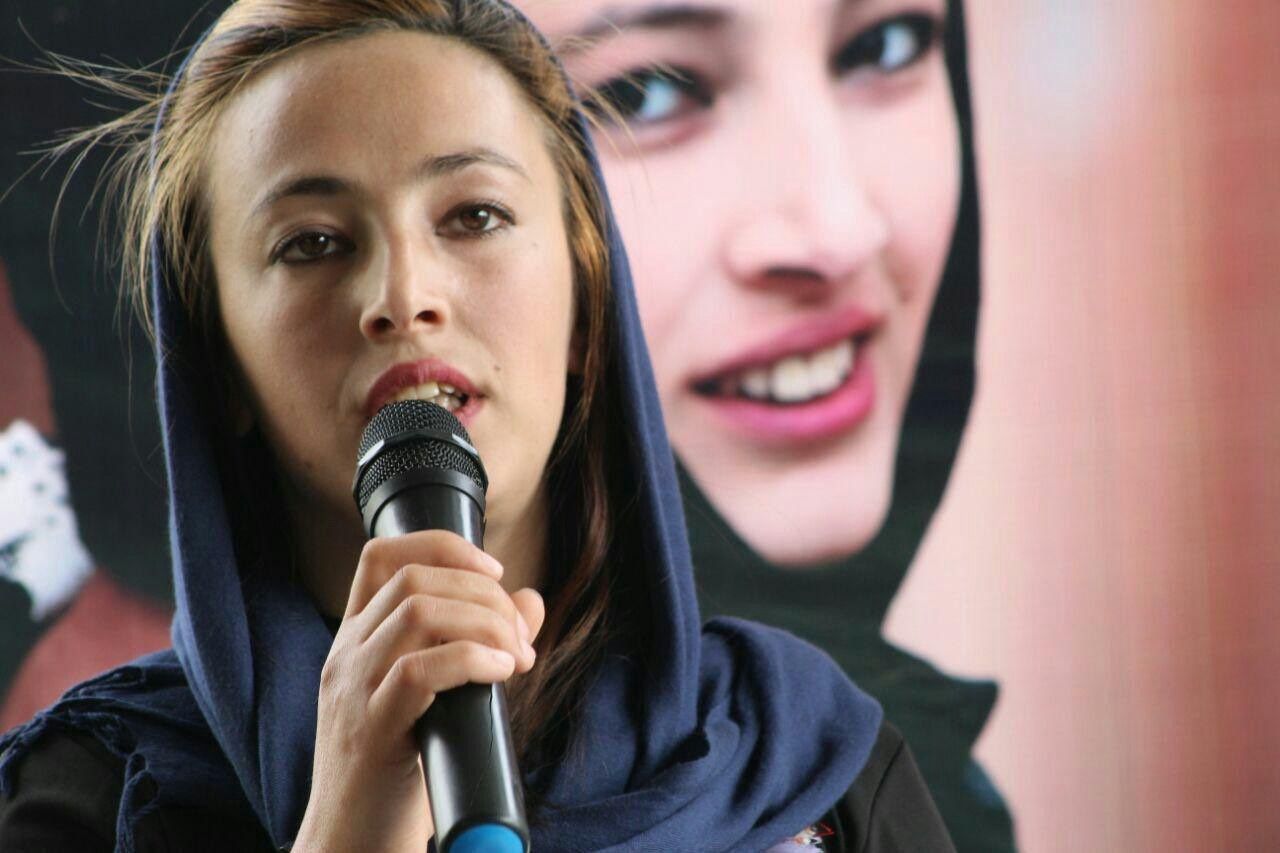 "The protests to demand for our rights will continue," Huda Khamosh, a women's rights activist said. Ms. Khamosh fears for the future of Afghan women who are now forced to stay home.
Khamosh, who has been a women's rights activist, poet and writer for nearly a decade says,
"If a woman, who is the sole breadwinner of her household, cannot work, the family will face poverty and misery."
Large scale, female-led protests also sprung up in Kabul a week into September after the Taliban attacked Panjshir, the lone province out of Taliban control at the time, some 100 miles north of Kabul.
Angry protesters chanted "Death to Pakistan," and support for resistance led by Ahmad Masood, son of late Ahmad Shah Masood, the leader of the Northern Alliance who was assassinated two days before 9/11. Although the Taliban tried to suppress the protests by beating protesters and firing in the air, the demonstrations continued.
Women in Afghan communities, once accustomed to work outside the home, are concerned and fearful of a future where they are not allowed to return to their jobs as a result of the strict interpretation of Sharia Law implemented by the Islamic Emirate of Afghanistan under the control of the Taliban.
Many of the women Alive in Afghanistan spoke to were seriously concerned about a future where they have no right to work or seek education. The women do not believe the Taliban's official statements and promises that they will reopen girls' schools or create a safe environment for women to work, saying all that is just excuses.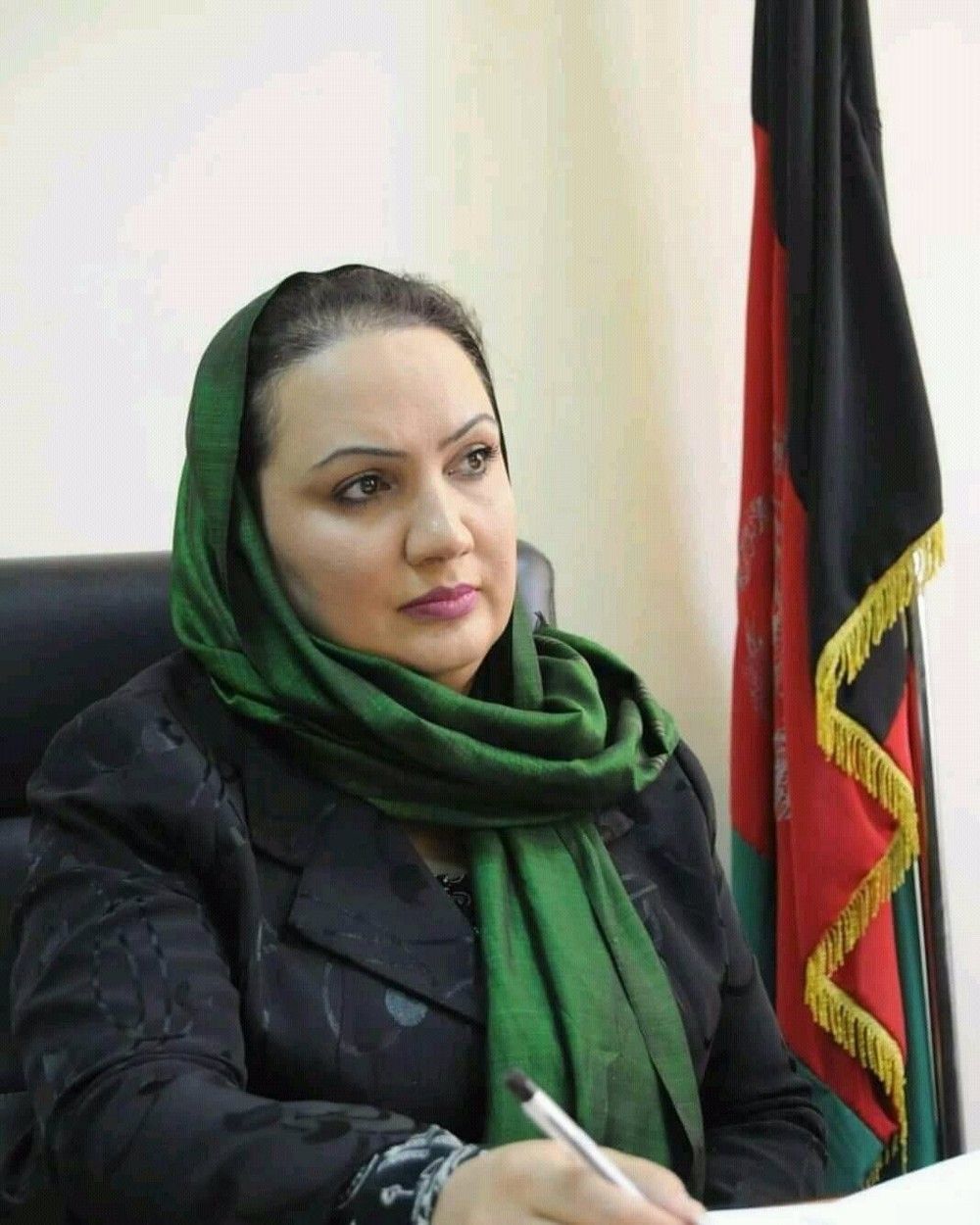 "Taliban made the same promises when they were in power last time, it never came to fruition," Shukria Barakzai, a prominent Afghan politician told Alive in Afghanistan during an interview.
According to Ms. Barakzai, the elimination of women from the public sector, in reality, will cripple that society, "which will seriously damage the country's economy and culture."
Ms. Barakzai believes women, who are part of society and the identity of Afghanistan, will not remain silent.
During the Taliban's government in the late 90's and early 2000's girls were not allowed to seek education and women were banned from working or leaving their home without a male guardian. The group continued to implement the same measures in areas under their control as the war continued after the American intervention in Afghanistan in 2001.
A woman who spoke on the condition of anonymity to Alive in Afghanistan said the last male relative in the family, her dad, died months ago, forcing her to take-on his responsibilities.
She said the loss had deeply affected her, "but the wounds due to his loss hadn't even begun to heal when the Taliban came."
Previously the woman worked in the country's health sector, but now she and her sisters are all unemployed and fearing for their lives following the Taliban takeover.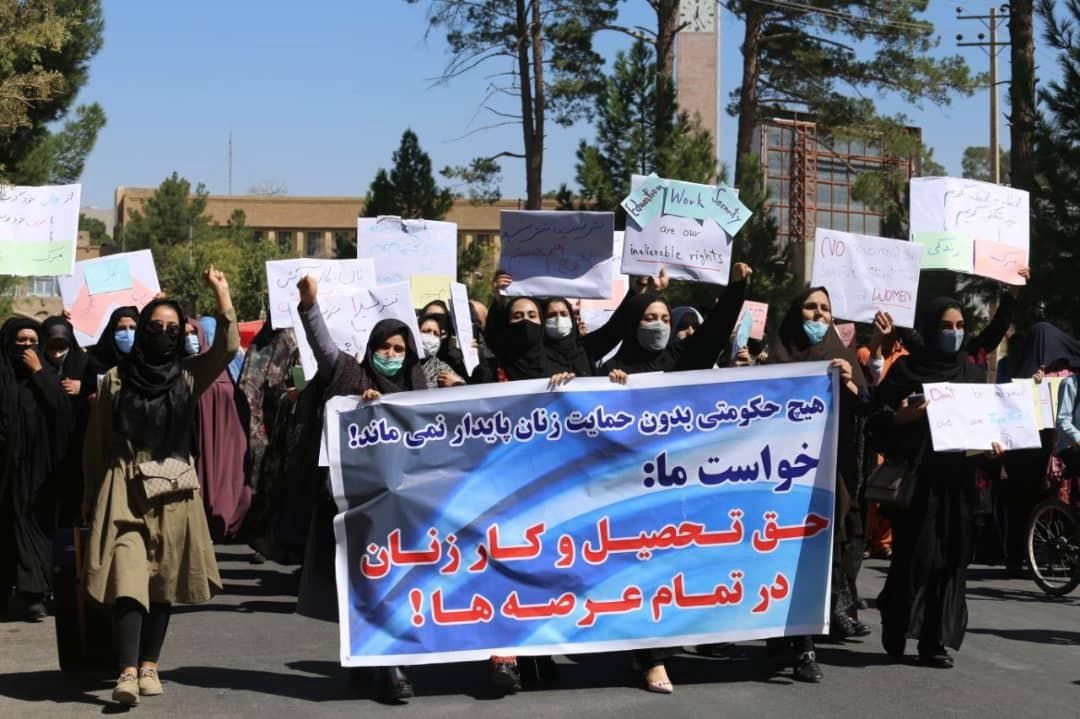 Meanwhile, many businesses run by women, even some of Kabul's most famous cafés have been closed, like Simple Café, located in Pul-e Sorkh, an area in the western Kabul city neighborhood full of restaurants and café's.
Simple Café was the go to place for breakfast, as well as a hangout spot for after work entertainment.
"[The] café was my resistance, my home, the meaning of life in a city filled with explosions and suicide bombings," Mina Rezaee, the owner said in a facebook post.
"The days pass, but I no longer wake up at 7 am. No longer head towards Simple Café. No longer wait for my mother who entered through the café door with hands full of vegetables and groceries, and hear her laugh as she cooked in the kitchen," Rezaee added in the post.
The resistance is not only confined to Afghan women. Even young Afghan women and girls are protesting these new restrictions. Alive in Afghanistan spoke with a girl named Kawsar who dreams of being a lawyer or a judge when she grew up but now "those hopes are shattered."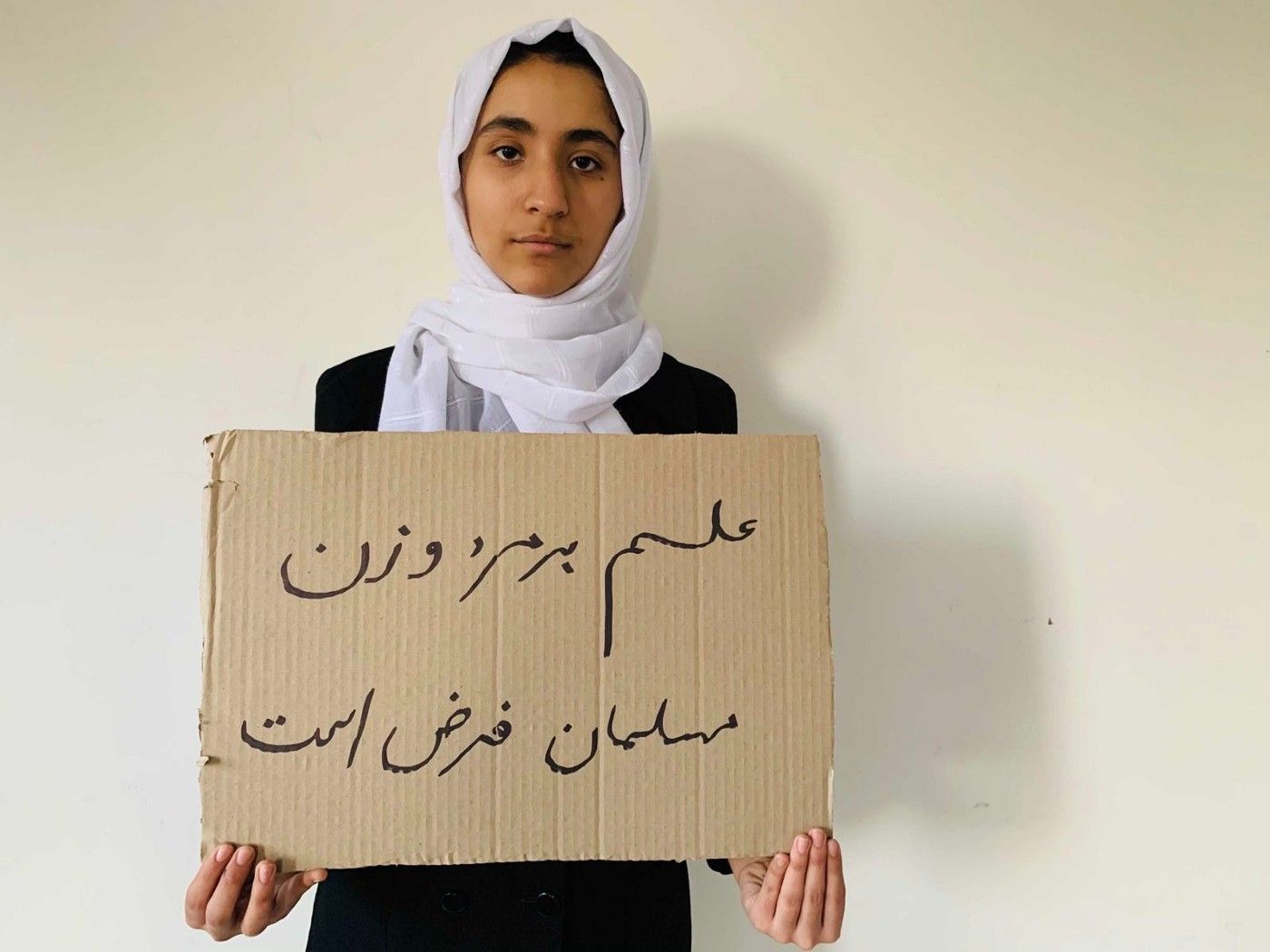 "Why have the Taliban added these restrictions when Islam states that seeking education is a right for men and women," 14 year-old Kawsar asks, pointing to Taliban not allowing girls' schools to open following the group's announcement on September 17 that male-only schools, as well as madrassas for boys can reopen as of Saturday (September 18), the start of the week in Afghanistan.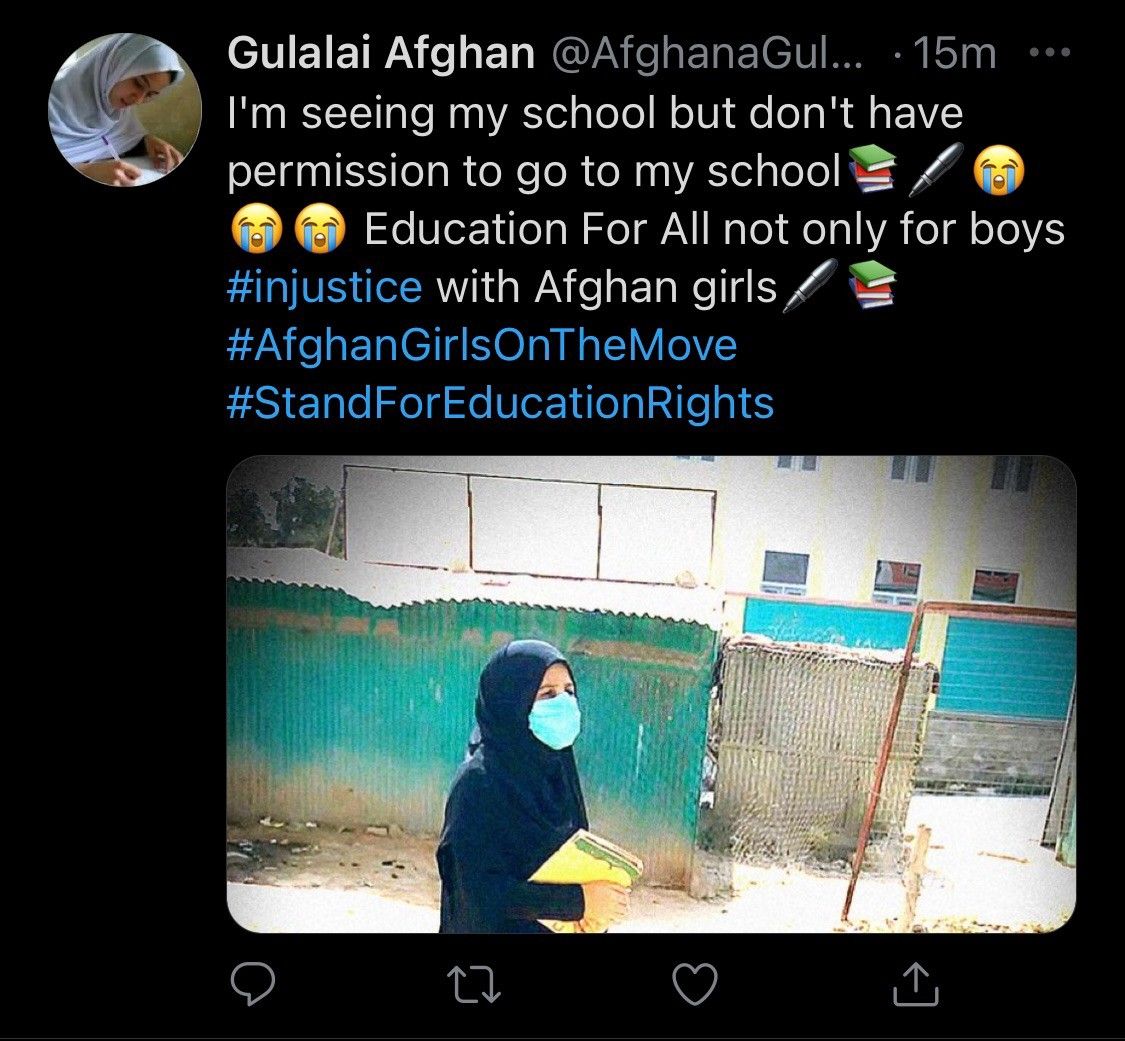 Other girls like Gulalai Afghan took to social media to post their frustration and sadness. Gulalai posted on twitter with crying emojis that she can see her school but does not have permission to go there adding that, "Education [is] for [a]ll[,] not only for boys."