Woman Opens First Bookstore in Badakhshan
A woman in Afghanistan's Badakhshan has opened the province's first bookstore aiming to promote the culture of reading among the public.


Written by Shabana Farahmand
FAIZABAD, BADAKHSHAN — In addition to women being barred from working in public offices following the Taliban takeover of Afghanistan in August of 2021, an economic collapse in the country also affected cultural businesses. Bookstores were among the businesses that faced serious and irreversible losses. Current despair and hopelessness about the future are the main factors causing desperation among Afghans.
Despite all that, some cultural activists who still care about knowledge and culture, have created a tiny strip of hope for the public.
Geti Farah Mahdi, a cultural activist in northeastern Afghanistan's Badakhshan province, is the founder of the "Uranus" Bookstore. Her store is the first bookstore in Faizabad, Badakhshan's provincial capital and was named in honor of her 13 year-old sister, a visually impaired teen.
The opening ceremony was attended by numerous members of the public, including men and women. According to Ms. Mahdi, the primary goal of this initiative is to promote knowledge, thought and book reading culture.
"I am a Badakhshanian who believes in knowledge and thought. My sister Uranus has a visual disability but her heart is bright, she is very interested in education and reading. We were born and raised in a remote village in Baharak district. After graduating high school, I studied at Kabul Medical University for seven years. I am currently an intern at the Faizabad Public hospital. Following my graduation and return to Badakhshan, I realized that people here, specifically the youth, do not have access to educational materials and most of them cannot afford the books they are interested in," Ms. Mahdi told Alive in Afghanistan.
Uranus, according to Ms. Mahdi, was opened with the aim, "To be a place where the lack or shortage of money wouldn't cause people to not read their favorite books. This bookstore was founded to resolve these challenges, which caused cultural activists, students and teachers to grow apart from books."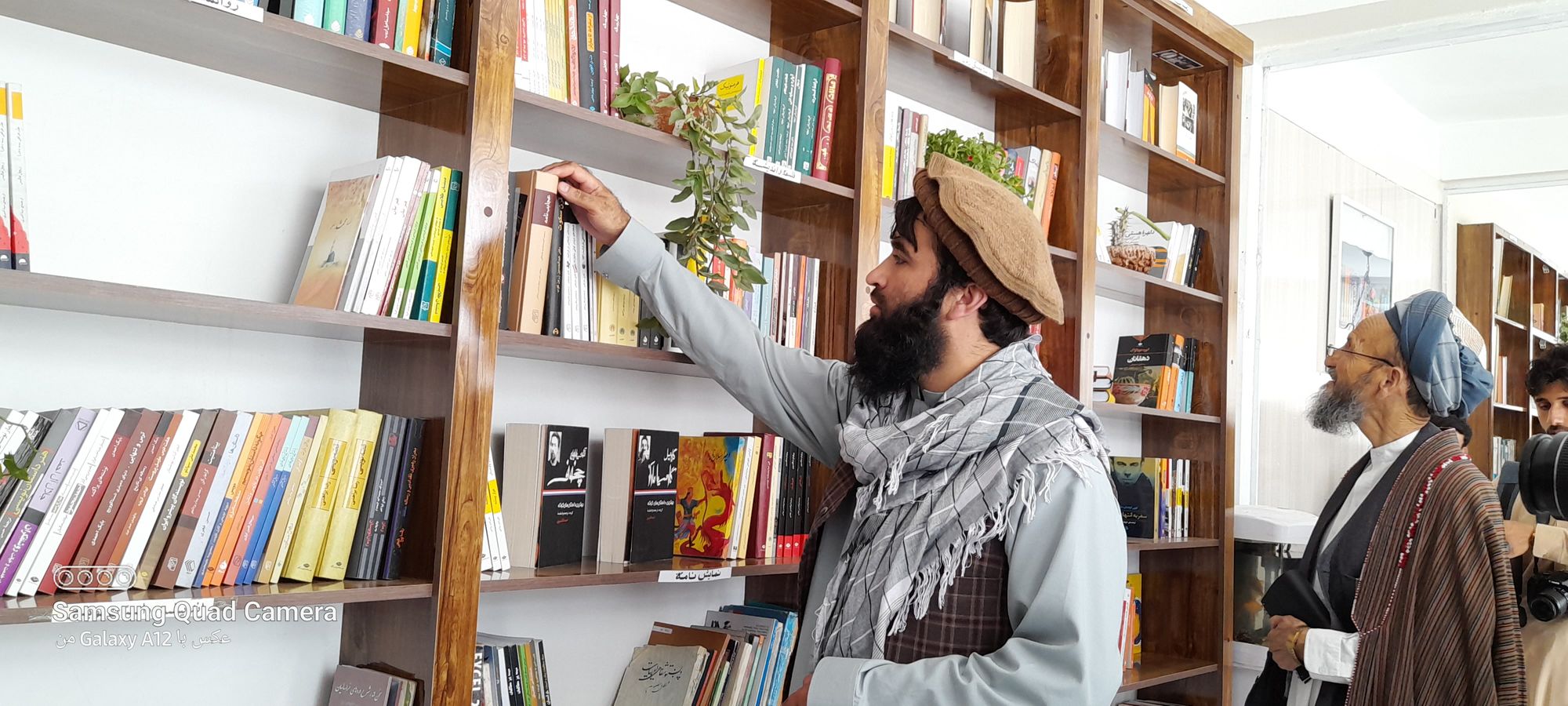 Geti opened the bookstore with her own funds, and the moral support of Badakhshani cultural activists. According to her, the bookstore is more of a cultural complex with a goal to promote reading through lending books to customers for free, a 50 percent discount on school books, holding book reading events, competitions and exhibitions at educational institutes, and a dedicated wall for artists to exhibit their artwork. Interested readers can borrow books for 14 days.
According to Maezuddin Ahmadi, Badakhshan's head of Information and Culture, the Taliban takeover of Afghanistan did little to affect book reading culture as the culture was not ingrained in the social fabric even prior to the Taliban.
"Despite these challenges, we succeeded in connecting people with books in a very short time. In my first days at this post, only a few visited the library of the Information and Culture Directorate, but currently between 80 to 100 people visit the library on a daily basis," Director Ahmadi said. Mr. Ahmadi urged the public to read and promote the culture.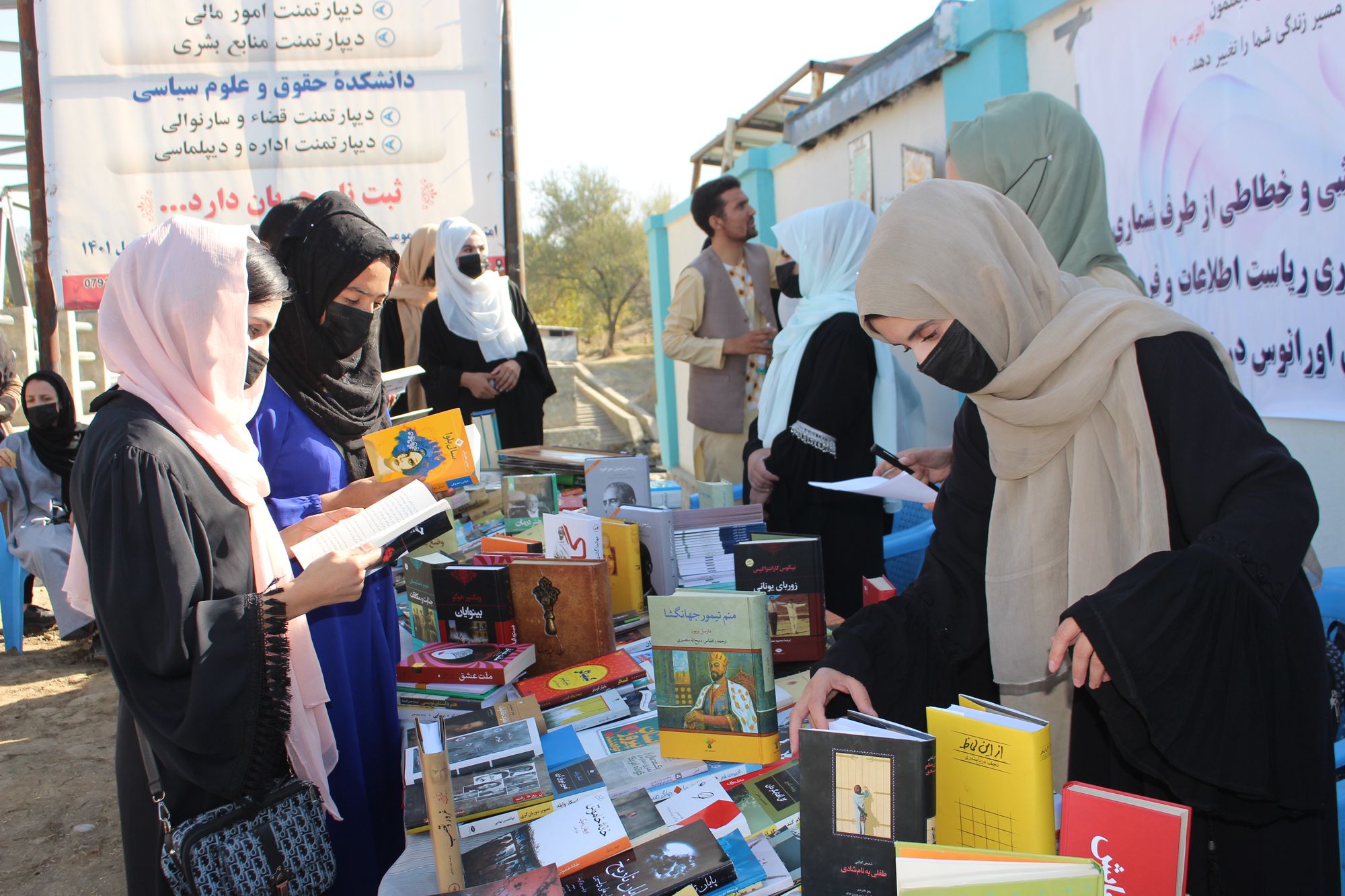 Zainab Tariq, a former university professor, told Alive in Afghanistan, "Human beings have been eager to learn, teach and understand since the dawn of time. It is an honor that Dr. Geti has opened such a safe space for promoting open-mindedness."
Abdulwasel Latifi, a writer and cultural activist visiting the facility said he is grateful to Ms. Geti for opening the bookstore and hopes the youth take advantage of this opportunity.
"Communities can flourish through books, and cultures are made by reading them. It is the best tool for improving the public's knowledge. A society cannot progress until its culture is enriched," Mr. Latifi said.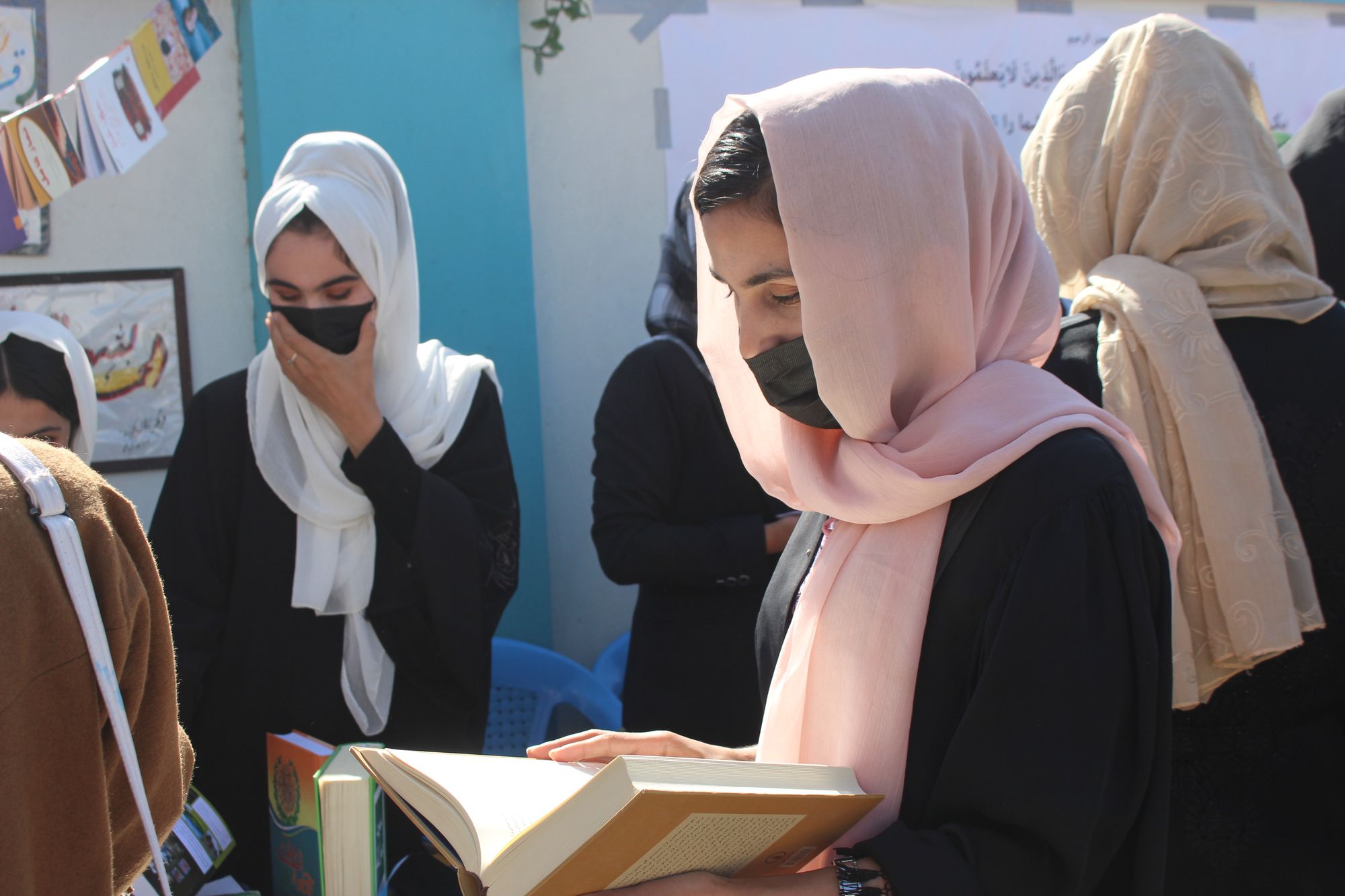 Amina Yousufi, an artist visiting the bookstore said the dedicated wall is a welcome note for artists like her who do their artwork at home and didn't have anywhere to exhibit them, or attract potential fans and customers, but she hopes that would change.
"The Uranus bookstore has restored hope in people's hearts," Ms. Amina told Alive in Afghanistan.
---
Alive-in is a not-for-profit media agency that mentors journalists from underrepresented communities to increase local and national understanding.
If you are able to support our work financially, please click the button below.
---