Water Scarcity: A Growing Concern
Water scarcity is one of the main issues villagers face in Kalar, a village in Andkhoy district of Afghanistan's western Herat province. The village is home to 150 families with access to one well and a small stream for drinking water.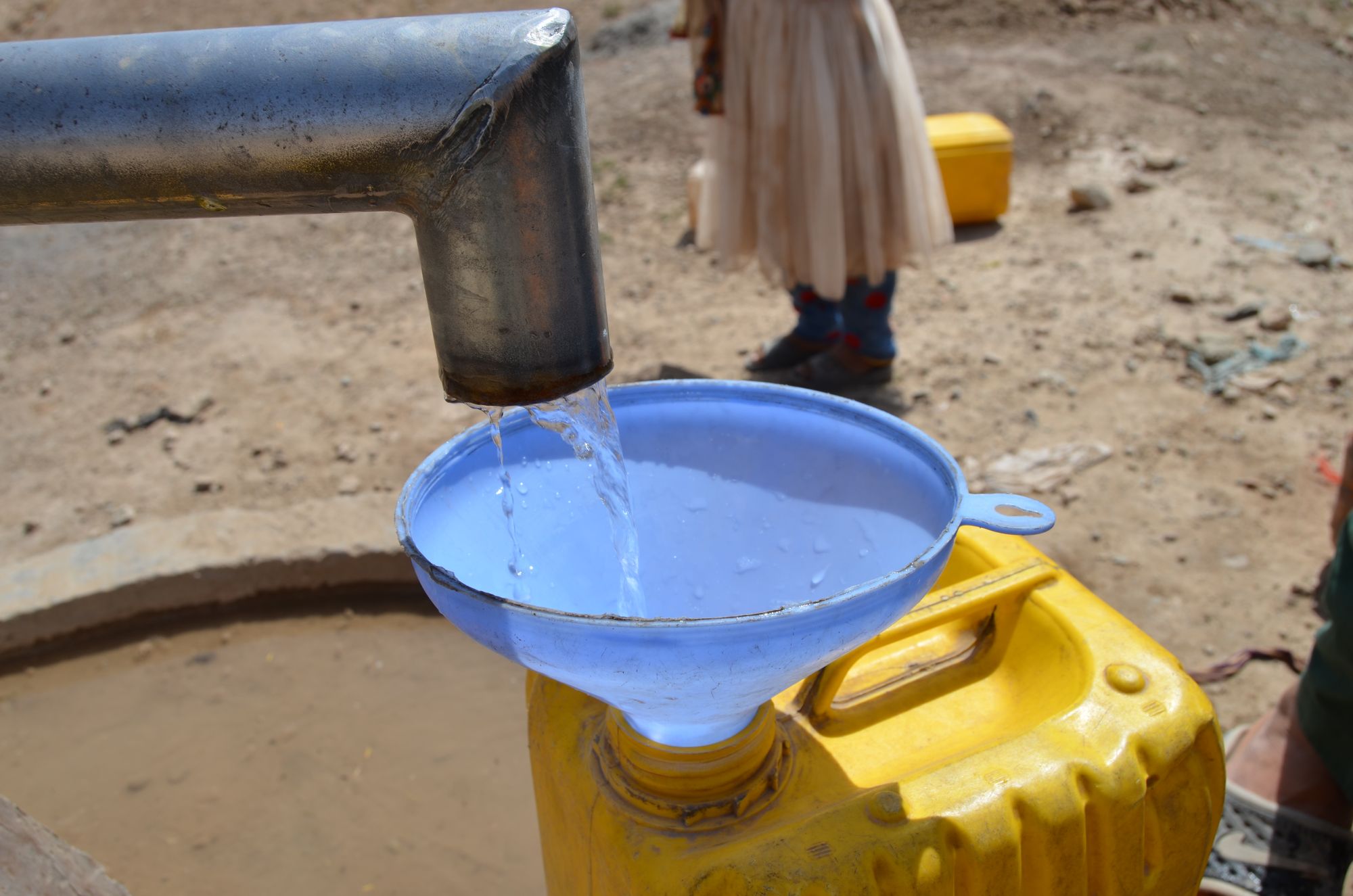 Written by: Abdul Karim Azim
KALAR, HERAT — Two boys, one with dry, chapped lips, are pushing down the iron handle of the hand pump to draw water from a well as a man wearing a black turban and a dark green Shalwar-Kameez fills the yellow cans spread around him, one after the other. The lone well is located at the western corner of Kalar, a village in the Andkhoy district of Afghanistan's western Herat province. The riverbed that used to run north to south between Kalar is now dry and without water.
Drought and the decline of groundwater levels in Afghanistan over the past few years have significantly reduced public access to drinking water and had a severe impact on farming and agriculture, which is one of the main sources of income in rural Afghanistan. Located in a dry desert, Kalar might be one of the most affected.
"This is the only well in the area, and around one hundred and fifty homes rely on it for water. People start lining up at 3 in the morning to take water," shared Mawlawi Hamidullah Rahimi, the village Mullah, while waiting for his turn at the pump in Kalar, Afghanistan.
Mawlawi Rahimi explained that the village is home to 150 families, but the well can only supply five cans of water at a time. In nearby villages, the residents must travel between 5 to 15 kilometers on donkeys to fetch water.
"Water scarcity has become a significant challenge in this village. The entire community has to wait for hours until the well refills, and then they each get their share of water," Mawlawi Rahimi said.
The long wait for water often leads to conflicts among residents, and village elders have to intervene at times to resolve the disputes. Winter poses a different set of challenges for the villagers.
"The well freezes in winter, and we have to wait for hours until the sun comes out and the well provides water again. In short, we face plenty of water-related problems," Mawlawi Rahimi said.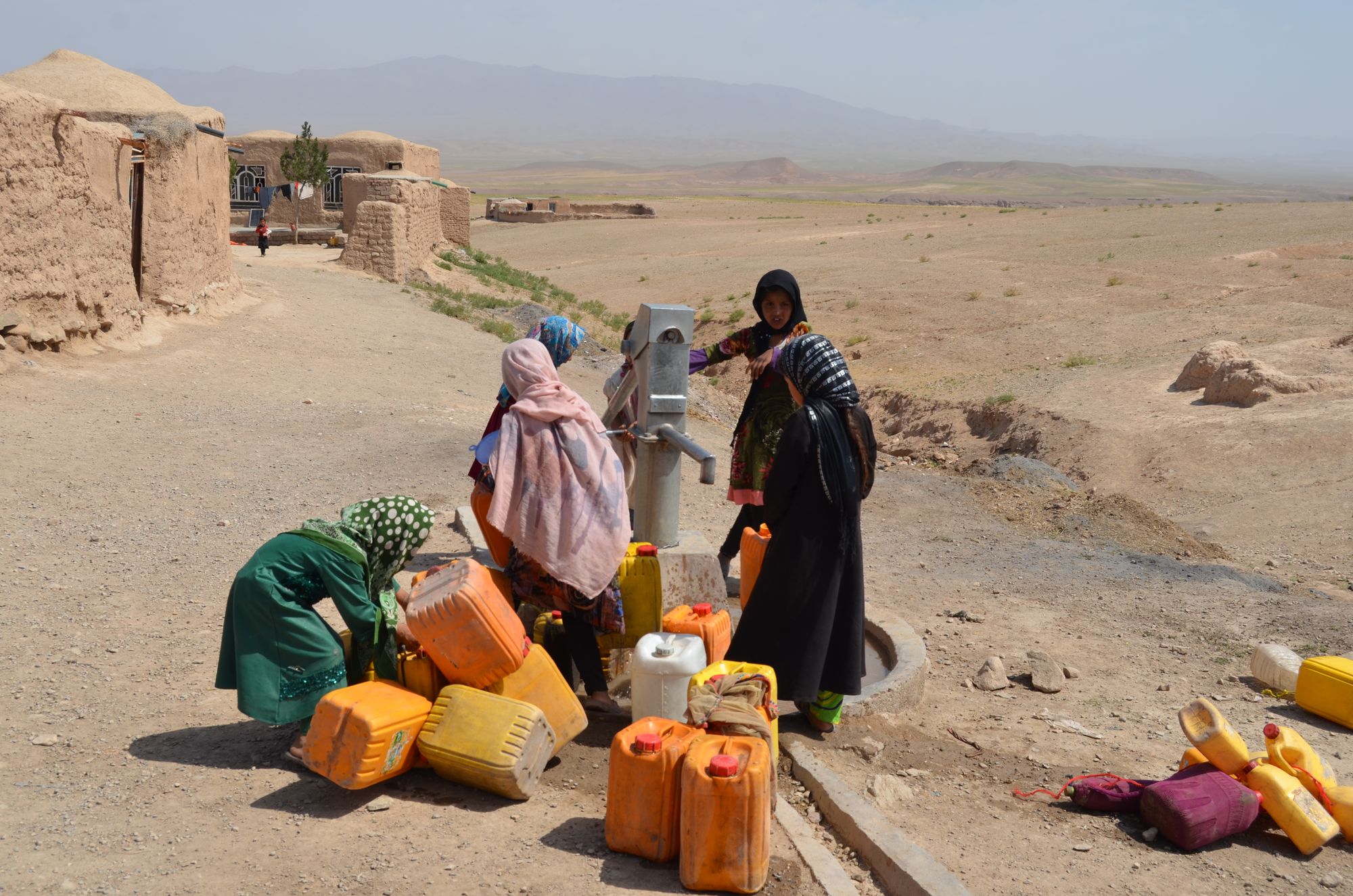 Residents also travel to a spring located a kilometer southwest of the village for water. Although the spring water is not safe for drinking and does not produce a high volume, the villagers have no choice. According to villagers, they cannot afford to dig more wells that will run dry in a short time, so the state and aid agencies must help.
"I request the government, aid organizations, and traders to collaborate with us in resolving the water scarcity issue," Mullah Juma, a Kalar resident and elder, told Alive in Afghanistan.
As Mullah Juma talks, the children behind him continue pumping water into their yellow cans and prepare to carry them home by hand or wheelbarrow. A girl who can't be more than seven wears a flowery headscarf and a white dress as she uses her weight to pull the handle down and jumps back up as the handle pulls her. Another girl, wearing a pink headscarf and green dress, manages the cans under the faucet as the water trickles out.
"Water scarcity is the most worrying issue for us. We don't have access to clean drinking water, and it takes about an hour for our children and women to get to the spring and back," Mullah Juma said, adding that the children and women fetch water, "To avoid dying of thirst" while he works to feed his family.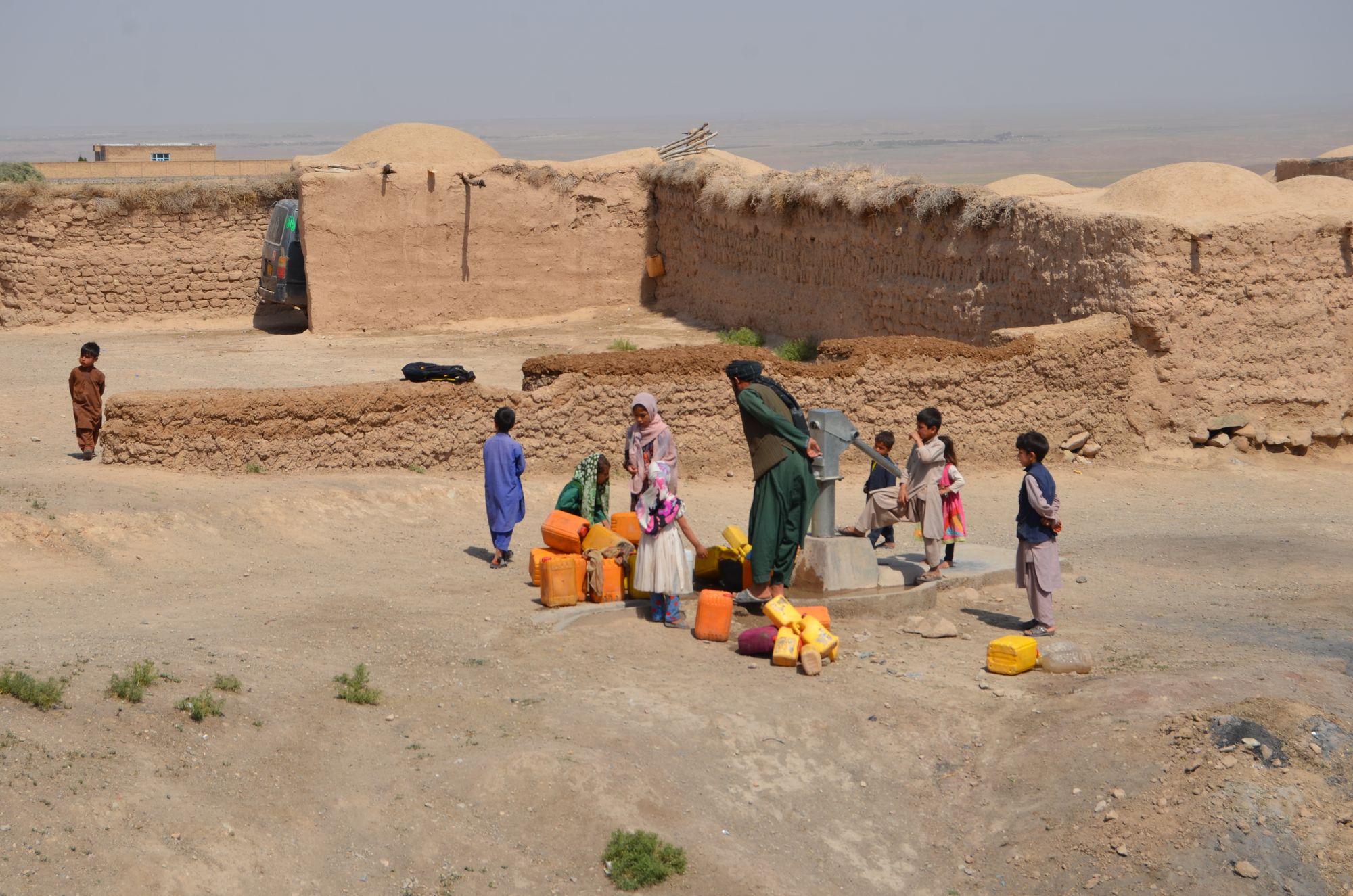 A report by the Danish Committee for Aid to Afghan Refugees published in July 2022 said, "Accessing safe drinking water is an issue in most of Afghanistan because of the lack of infrastructure and resources and the issue is even more felt in districts badly affected by the ongoing drought and far from the city centres."
An overview by the United States Agency for International Development in 2020 said, "Only 42 percent of Afghans have access to safe drinking water, and only 27 percent of the rural population have access to sanitation facilities, resulting in diarrheal disease that claims the lives of an estimated 85,000 Afghan children, under the age of five, annually."
According to Kalar residents, the lack of access to sufficient and safe drinking water has not only caused significant human losses but also resulted in considerable financial impact on the inhabitants of this region. While the farms in these areas rely on rainwater for irrigation, their productivity depends heavily on snow and rainfall. The decrease in rainfall this spring led to the loss of tens of hectares of wheat, drastically reducing the yield for the people in this area, from 50 tons to 20 tons.
"Due to water scarcity, I lost about 700 kilograms of wheat I cultivated last year. This year I couldn't plant anything because of the same issue. All villagers lost their crops this year, amounting to thousands of kilograms of wheat," Mullah Juma told Alive in Afghanistan.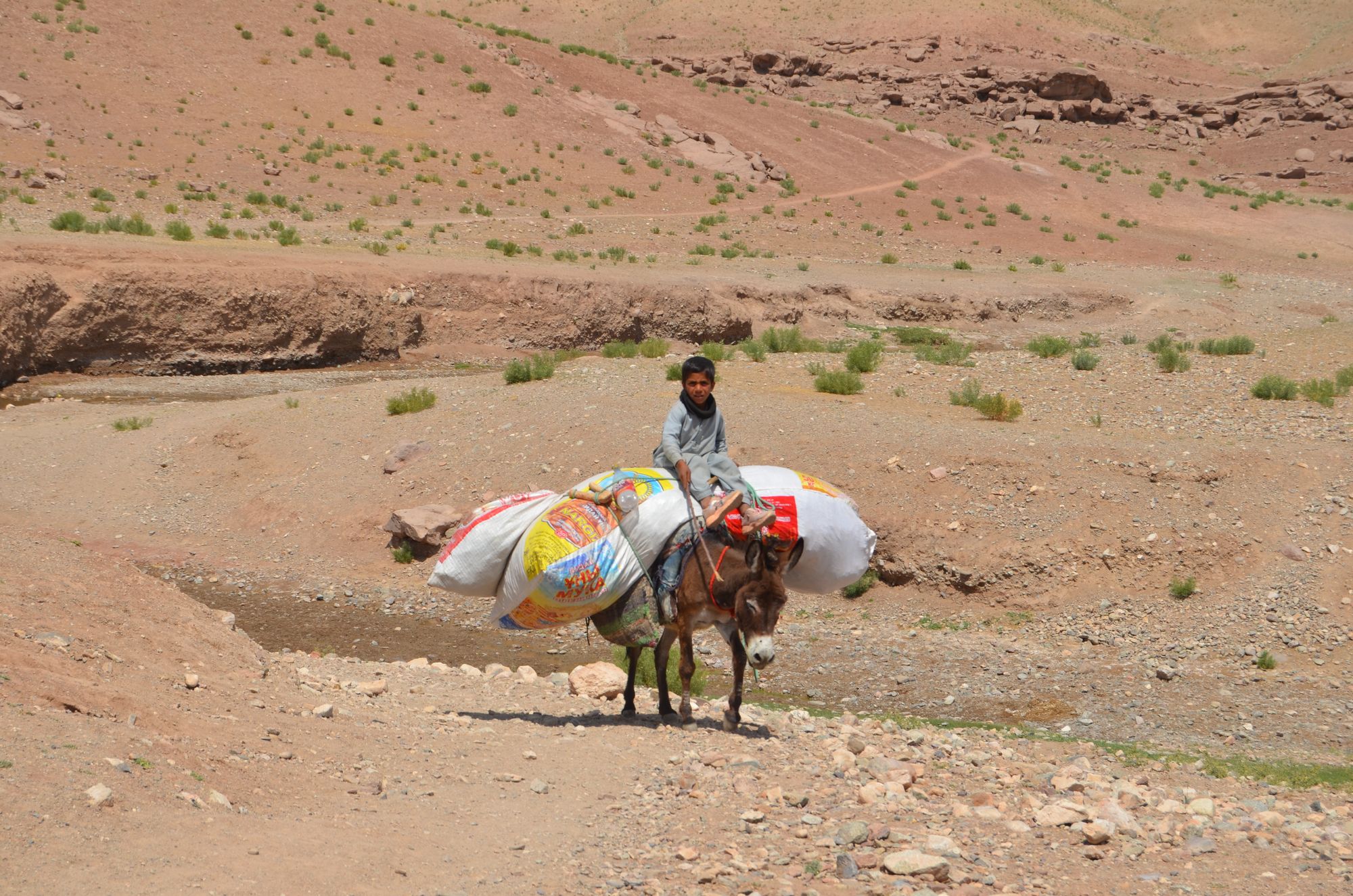 In addition to affecting the farms, the lack of water has resulted in the death of a large number of livestock owned by the inhabitants of these areas. Since last year, Mullah Juma alone has lost over 18 sheep due to the water shortage.
"I lost 15 out of a herd of 70 sheep last year. This year, I had to sell a sheep worth 10,000 Afghanis ($114) for 6,000 Afghanis ($68). There is no water, hay, or straw for them to eat. I have lost 3 sheep since the start of the year. I can say that livestock loss in the entire village exceeds 100 this year. Last year 130 head of livestock died," Mullah Juma said.
According to Mullah Juma, apart from the lack of water, the residents of this village are deprived of access to health services. Whenever someone falls ill among them, they have to travel to Herat City, the capital of Herat province, for treatment. The journey can be risky due to the distance between the village and the city. There is a possibility that the patient could perish on the way.
"There are no clinics available in Kalar and 40 neighboring villages. Our women, our women must be taken to Herat City during childbirth. Our patients have died on the way or suffered significant distress on the way to the city's hospitals on multiple occasions," Mullah Juma said
According to Mullah Juma, the latest case of someone dying on the way to Herat City took place about five months ago. Nafas Gul, a pregnant woman from Kalar died as she was being transported to Herat City on a donkey at 2 in the morning from Kalar during last winter. The child in Nafas Gul's womb passed away as well. The woman was a relative of Mullah Juma.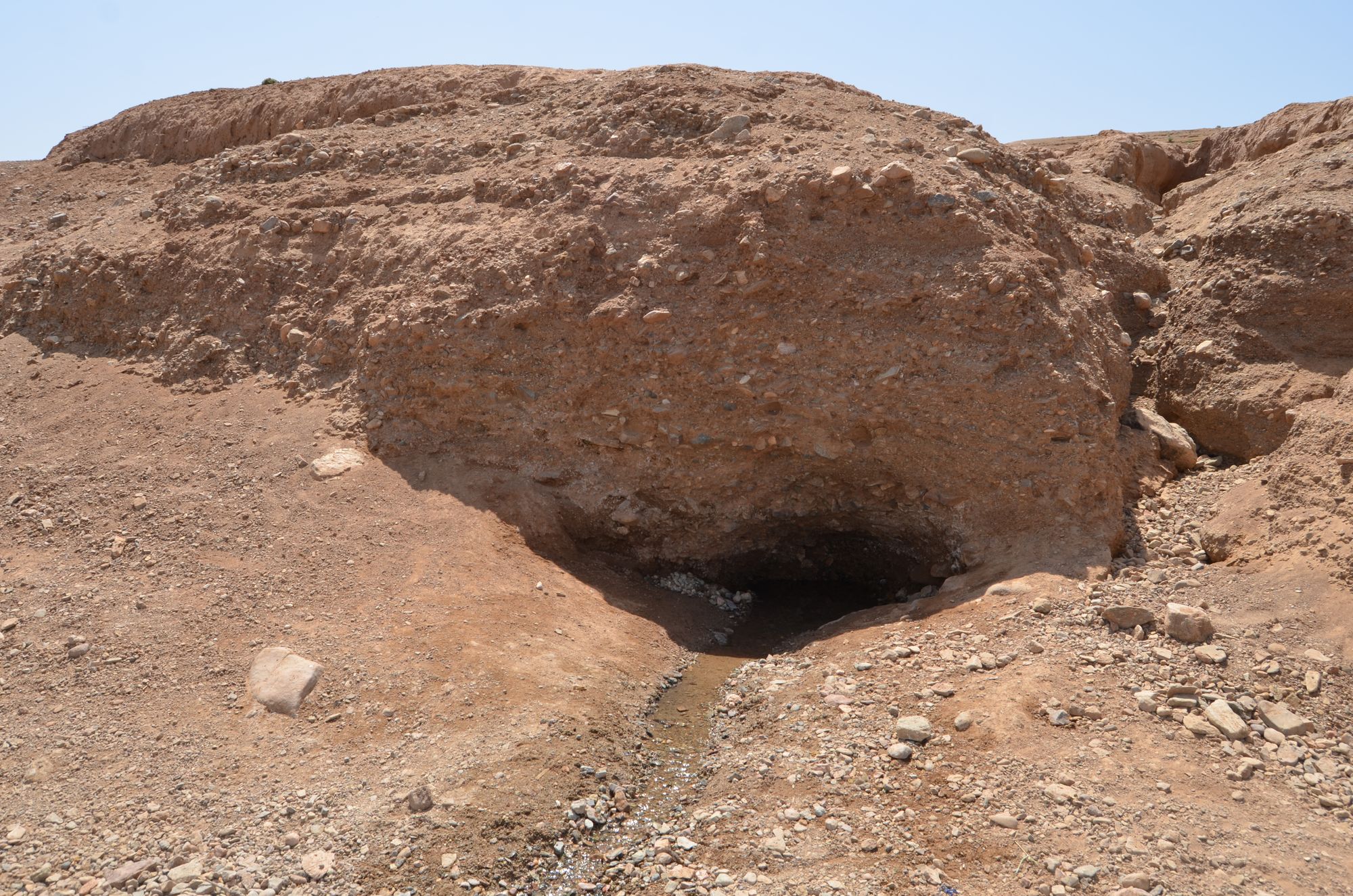 Fazl Ahmad, the head of the village council, confirmed the existing issues villagers face, saying, "We have no health services, water, and electricity. I fell sick last night but couldn't afford the 2,000 Afghanis ($22) to rent a car. I paid 150 Afghanis ($1.72) in gas money to a neighbor to take me to the hospital."
Arbab Rangeen, another village elder, laments the lack of water, inadequate health services, and the lack of communication networks in the area, urging the government to drill wells for them.
"There is only one well for 150 households, not enough for such a large population. The water from the well is not safe for consumption, and has caused kidney diseases among the majority of the local people," Mr. Rangeen said.
"There are no doctors, pharmacy, or midwives available. When our women and children get sick, or when women give birth, we have to rent a car for 2,000 Afghanis ($22) to go to the city. However, none of the residents of the area can afford that," Rangeen said.
In addition to all that, cell phone reception is zero in Kalar and residents must climb nearby hills in hopes of finding a signal to call their friends and families elsewhere.
"We can't use the phone to resolve our issues if anything happens at night," Rangeen said.
An ongoing report by the International Federation of Red Cross said, "Afghanistan continues to face the highest prevalence of insufficient food consumption globally. The current food crisis is perpetuated by a concurrent climate crisis, as 30 out of 34 provinces in Afghanistan report extremely low water quality. The proportion of households feeling the impact of drought in 2022 is six times greater than in 2020 as Afghanistan enters its third consecutive drought year."