This is my Job: Blind Musician Earns Living on the Street
Tafirenyika Dube has been playing music since he was a young boy in Gweru. These days he can be found outside the Pioneer House Building, playing music to earn his living.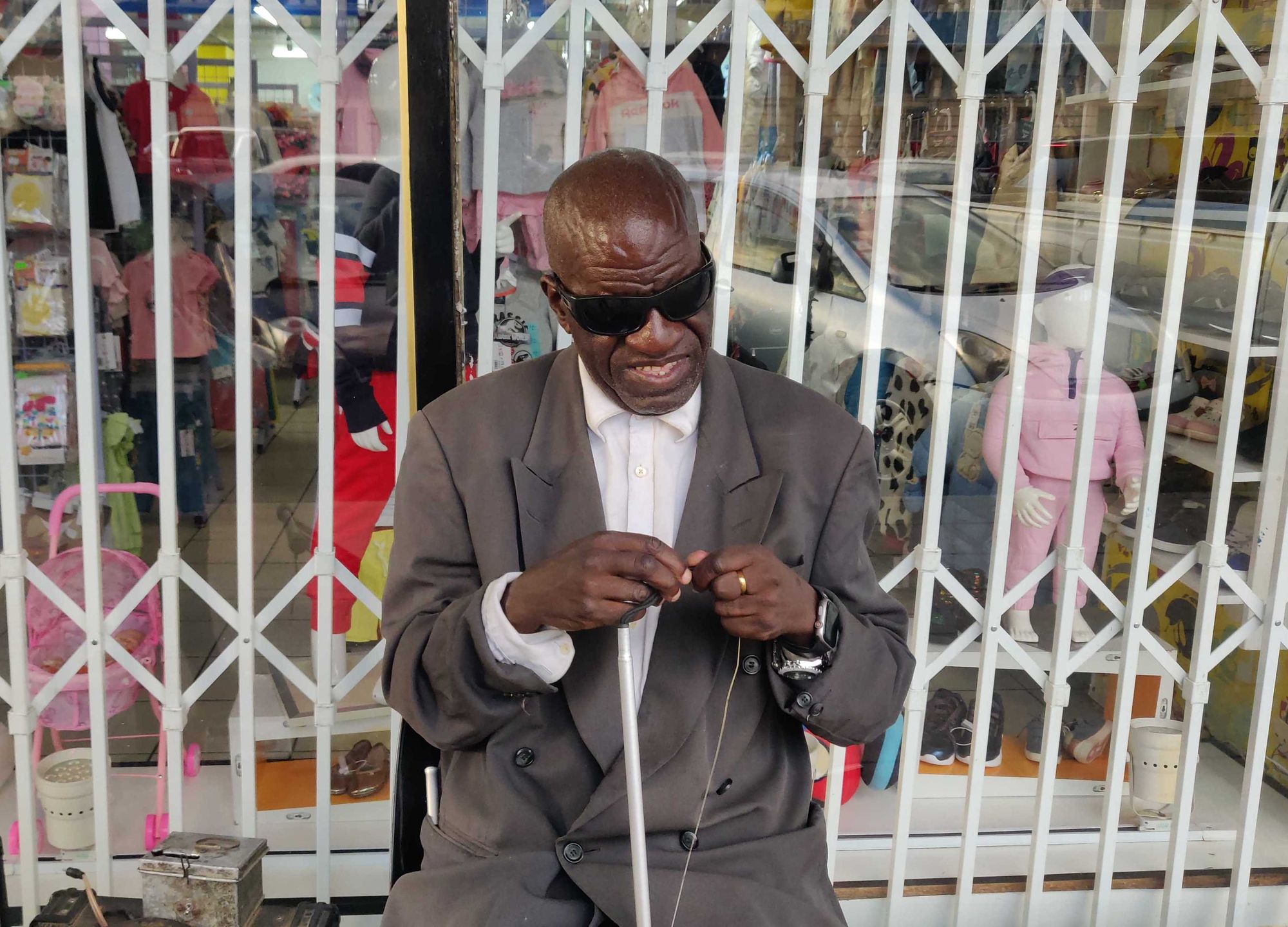 written by: Senzeni Ncube
BULWAYO, ZIMBABWE – A lot of people who reside in Bulawayo or those passing by the famous Pioneer House Building in the Central Business Centre recognize the ambient sound of the electronic keyboard played by 66 year-old local musician, Tafirenyika Dube.
For years, the talented singer, guitarist, and pianist suffering from visual impairment, has maintained his spot where he sings old-school hits. Alive-in caught up with him when he was packing his guitar, people walk past him doing their business, only one person stopped to greet him.
Perhaps the customers have become used to hearing the same rhythm every time they pass by the busy place, while some may not even notice Tafirenyika as they rush to their different destinations.
The new generation popularly known as ama2k may not even know the genre played by the 66 year-old man as he mostly plays old school. Ama2k is a name given to the generation born in the year 2000, popularly considered to be a carefree group of young people.
Mr. Dube sings old-school hit songs by several artists like Don Williams, Dolly Parton, Jimmy Reeves, and Kenny Rogers.
Alive in Zimbabwe met up with Mr. Dube for whom singing in the streets is a form of employment.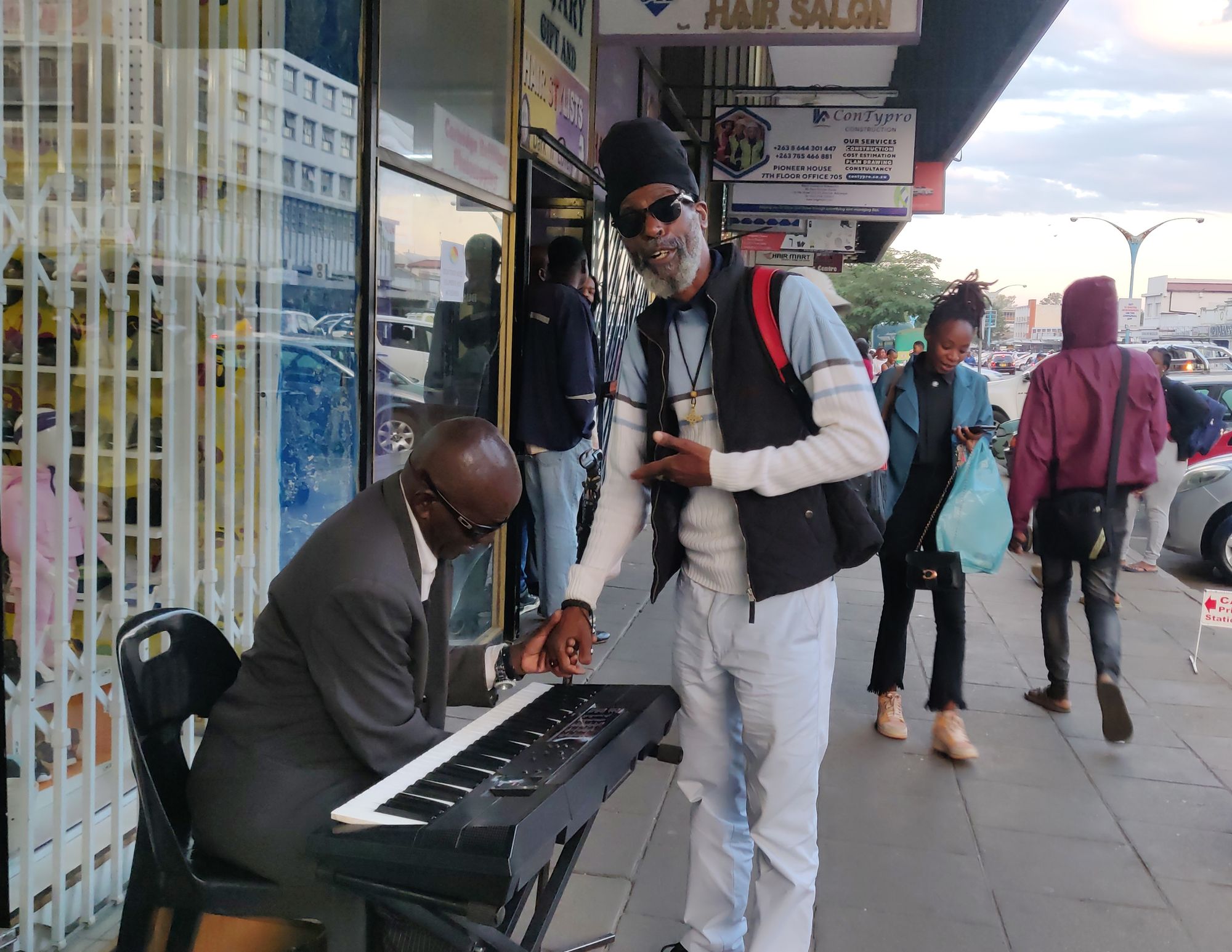 "I play the keyboard for income," he said.
Dube's love for playing music started during his school days in Gweru.
"I then moved to work at Jairos Jiri in Bulawayo, I get income here," said Dube.
His two children, a boy, and a girl, are now married, Dube said it is not proper for him to be constantly asking for money from his children.
"My family accepted my job as it is not proper to be asking for money," he said.
Dube however said his work comes with a lot of challenges especially due to the bad weather conditions.
"At times it's raining, at times it's very cold, and sometimes there is no power to connect my keyboard," he said.
Although he loves his work, unfortunately, it does not bring him enough income to upgrade his equipment and if things break he will be in a difficult situation.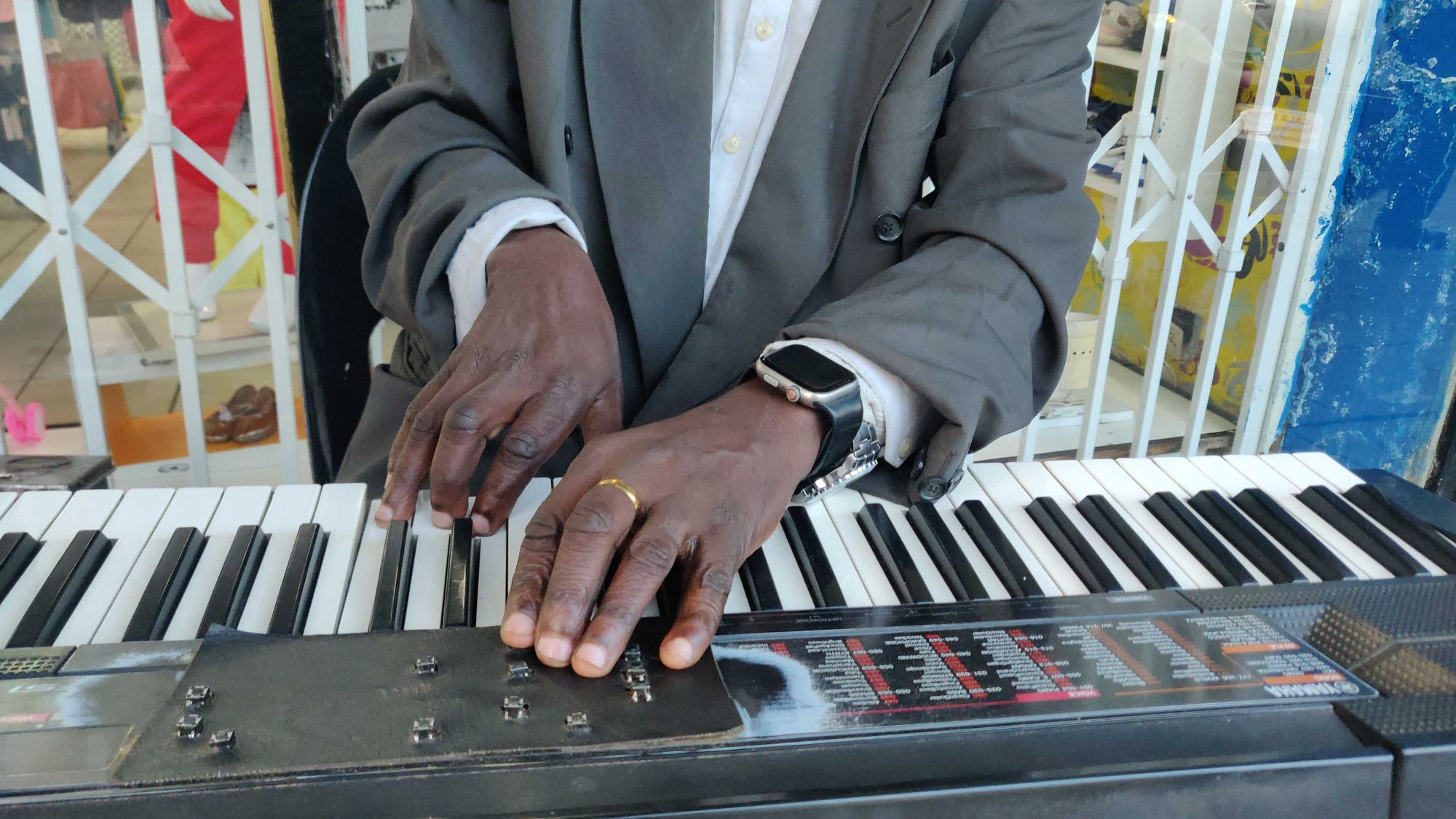 "I need a new big keyboard, I am appealing for support," Tafirenyika said.
Despite all the challenges that he endures on the streets while doing his job, Mr. Dube has hope that he will continue to survive and make a living from what he does.
However, a good Samaritan who assumed the role of Dube's manager told Alive in Zimbabwe that she took on the role after she noticed that people didn't understand when Dube was at work and took advantage of him, not because she benefits from the job.
"Some people would come here, take pictures, draw him, even journalists write stories about him but I saw that he was not benefitting anything from that," she said.
"People don't understand that he has a wife to feed and rent to pay."
According to his manager, recently some people have begun inviting Mr. Dube to perform at birthday parties, weddings, and other places for a fee as she has equipped Mr. Dube with information.
Additionally, Mr. Dube takes electronic donations via EcoCash and TeleCash, two mobile payments commonly used in Zimbabwe. Our readers can support him via his numbers, listed in the photo below, or by visiting him in person at the Central Business Centre of the Pioneer House Building in Bulawayo.