The Struggle for Recognition Continues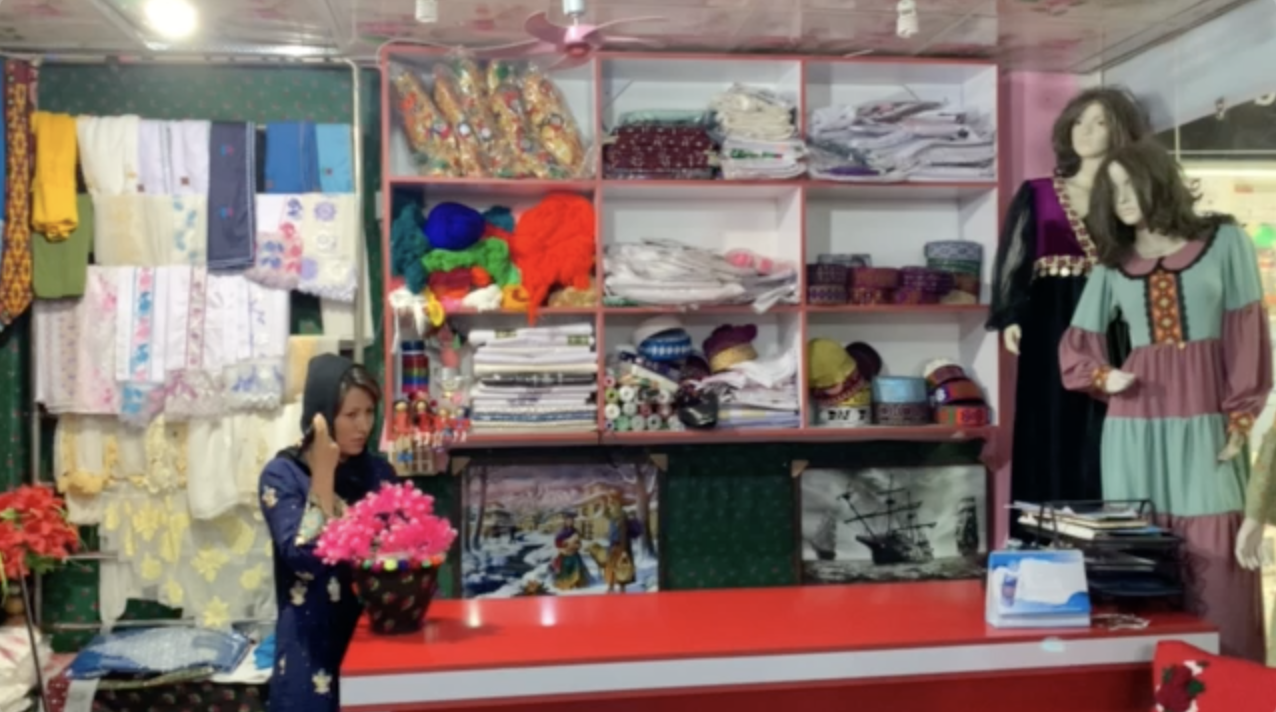 Written by Mohammad Jawad Alizada, edited by Brian J. Conley
Hadia Yaqoobi had to take a job at a female clothing store, Gul Negar Handicrafts, after losing her job following the Taliban takeover of Afghanistan mid-August this year. Ms. Yaqoobi worked at a private office that had to close its doors, she did not disclose any further information.
Colors of blue, green, red and yellow embroidered bags, clothes, scarves and other materials are hanging behind her as she speaks. Before the fall, 74 women worked with the shop either directly or indirectly, but due to the fall in demand for customers, most of them had to be put on hold.
"I took this job 20 days after the Islamic Emirate (Taliban) took over," Hadia said, adding that the Taliban are yet to enforce any restrictions on female owned businesses but she is still concerned that it may come.
"I fear once the Taliban are recognized, they may return everything to 20 years ago where women didn't have the right to work or seek education."
The Taliban are yet to allow women in Afghanistan to return to work and girls' schools above 6th grade remain closed save for northern Balkh province. Women who once worked and went to university across the country are stuck at home with an uncertain future.
"We used to have models, designers, embroiderers and advertise on social media platforms, but most of those are now gone." Hadia also told Alive in Afghanistan she is concerned not only about unemployment but the culture of Afghan handicrafts disappearing due to low demand, as well as Taliban restrictions, in addition to the current barriers to trade and export with other nations.
The low demand across the market in Afghanistan, as well as price hikes for daily commodities came into effect following the collapse of the western-backed Afghan government. Although many countries, including the US have pledged humanitarian assistance to Afghanistan, the country's financial assets are frozen as the western world mulls whether to recognize a caretaker government they were fighting in the recent past.
Hadia's concern doesn't just lie with unemployment, she says if women are not allowed to work and seek education, half of Afghan society will be crippled. Women who are breadwinners of their households may not find anything to eat because they are barred from working.
According to her, the shop provided an excellent venue for women who were illiterate but possessed embroidery and tailoring skills, which helped feed their families. With the low demand and the looming Taliban restrictions on female owned and run businesses, unemployment among women is increasing every day.