The Shape-Shifting Monsters
One of Alive in Afghanistan's audience members writes about her trauma and sexual abuse by members of her family when she was a mere child.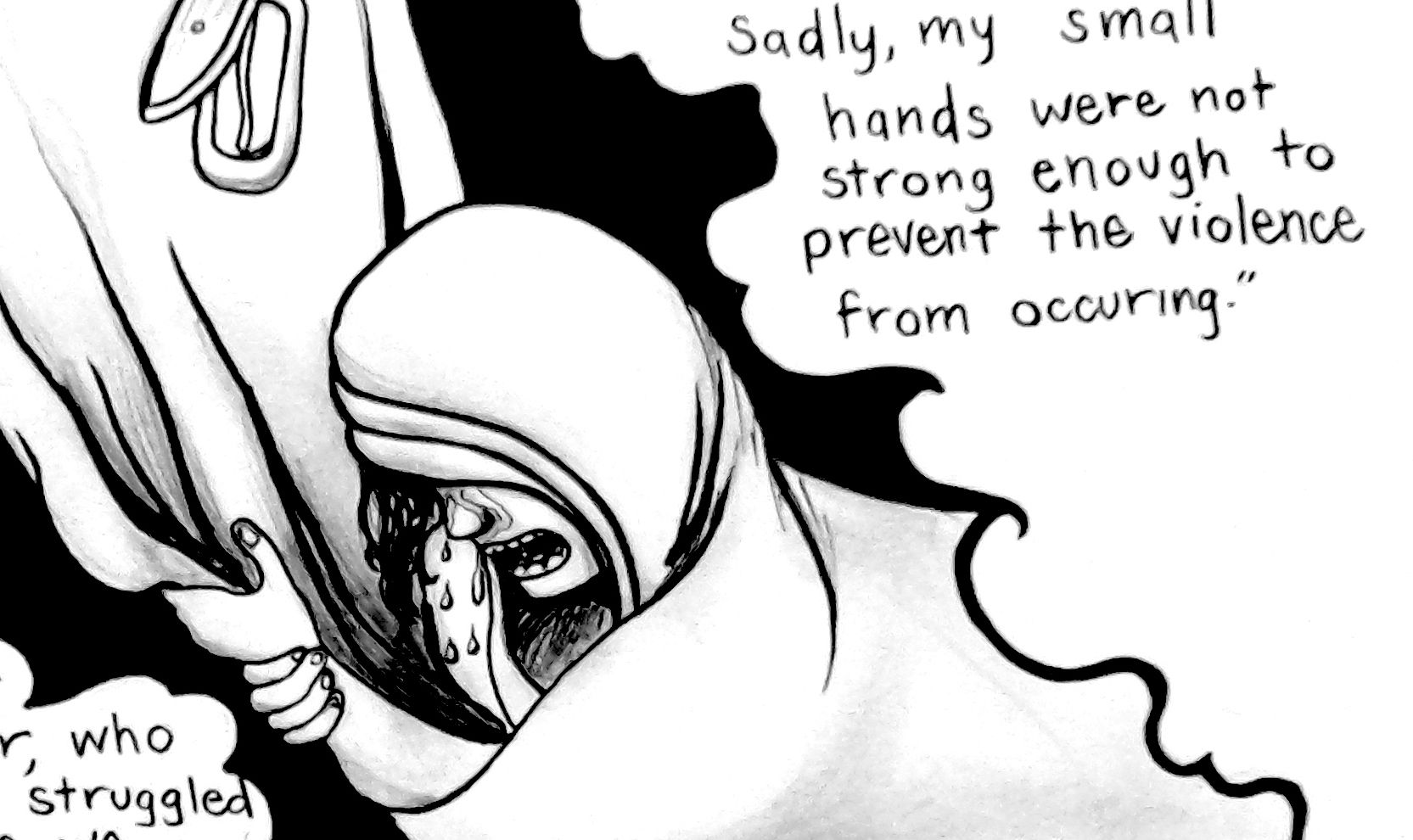 ---
Alive-in is a not-for-profit media agency that mentors journalists from underrepresented communities to increase local and national understanding.
If you are able to support our work financially, please click the button below.
---
Editor's note: The following is a writer's own words. Stories here are shared with Alive in Afghanistan by audience members directly. If you have a story to share about your personal experiences in Afghanistan we will be updating our Facebook page soon with information on how best to contact us, check here regularly!
I am with my only friend and we are listening to a piece of relaxing music, she looks at me and says, "Good for you, you freed yourself, try not to get married again anytime soon!"
I smile at her.
"Don't regret it. You are now fucking life whereas before life seemed to fuck you!" She continues. We both laugh - I at the absurdity of my life, and she at her joke. My past flashed before my eyes like an episode of a sitcom at the peak of laughter; as if time had stopped around me.
As a child, I recall trying to shield my mother from the beatings of my father and paternal grandmother by grabbing onto my father's feet. Sadly, my small hands were not strong enough to prevent the violence from occurring.
After my mother divorced my father, who was abusive and struggled with substance abuse, we moved into my maternal grandfather's home. At first, I felt relieved that my mother and I would no longer be harmed by my father's actions. However, I soon discovered that my grandfather's house was not a safe haven and that our situation had not improved.
I loved my grandfather and asked my mother if I could sleep in his room at night. She granted my request, but soon after, while lying awake next to him, I began experiencing nightmares. My grandfather would kiss me, and on the first night, I convinced myself that it was normal for a grandparent to show affection to their grandchild.
When my grandfather started touching my genitals, I understood that he was a cruel and evil man who I should stay away from. I only told my mother about what was happening, but even she felt powerless to act because she was afraid of her own father. She believed that we needed to tolerate his behavior in order to ensure that we had enough to eat.
In addition to my grandfather, his son engaged in similar behavior. He would call me into his room for various reasons, and I felt like I couldn't refuse his demands because I was terrified of him and feared being physically harmed. When entering his room, I knew he wanted me to play with his genitals from his flushed face and panting. He would put my hand on it, my eyes would become full of tears, and shakingly I would tell him I don't want to do it and he would say that it's okay.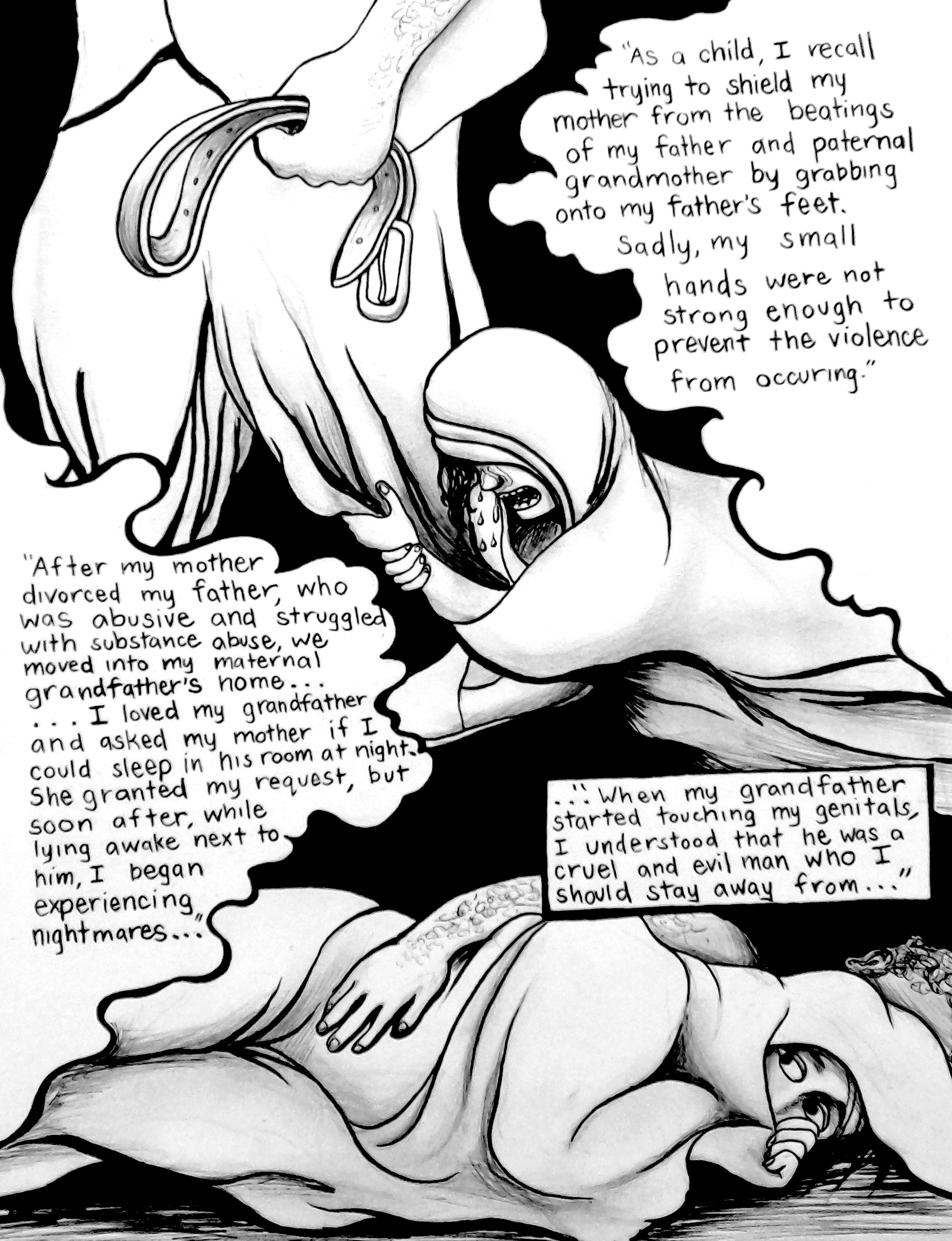 One day, I decided to confide in my grandmother in the hope that she would intervene and prevent her husband and son from continuing to abuse me. However, her response was far from what I had hoped for. She told me, "I'll kick you and your mother out of the house if you make up such stories again!"
The situation continued until one day, a man who was twice my age, came to ask for my hand in marriage. I knew him, he was a relative of my mother's. He would visit us at my grandfather's house often.
My mother didn't ask for my consent, just said, "You are being engaged, but don't worry, you won't be married off anytime soon."
She would cry and say, "I can't protect you. You are like a tulip with a hundred big scythes trying to cut you down; they are wolves!"
I was in 7th grade at the time. I didn't have any issues with my engagement because I had very little understanding of the relationship until we were legally [Editor's note: she means legal according to her religion] engaged to each other and he would come to our place for courtship. Not knowing anything about marriage and courtship, I thought my fiancé is just like my grandpa and his son.
After a while when I grew up, I had no good feelings towards my fiancé). I didn't want to marry him and would tell him every single day, but he didn't care, he would tell me, "You are still young and naive, you don't know anything."
We had countless disputes, nonetheless, I was forced to marry him after five years. I got married but I was no longer young and naive. I would tell my husband that I didn't want to get pregnant, and he would respond, "As you wish." Our days would pass without me knowing how to prevent pregnancy or him explaining it to me. Alas, however, the long nights wouldn't end.
I repeatedly demanded a divorce, but he refused until I finally convinced him after one and a half years of marriage by relinquishing my trousseau and marriage settlement. I despised him and didn't want to ever see him again, but he is a perplexing person. Despite all the conflicts and ill-treatment we endured, he still greets me with a smile when we cross paths, but I pretend not to notice him.