The Blind See More Than We Realize
In Afghanistan, although roughly five percent of the population are visually impaired, ignorance and intolerance by their peers often lead to discrimination and limited opportunities. However, some like Abdul Jalil Shirzad, have found their place in society.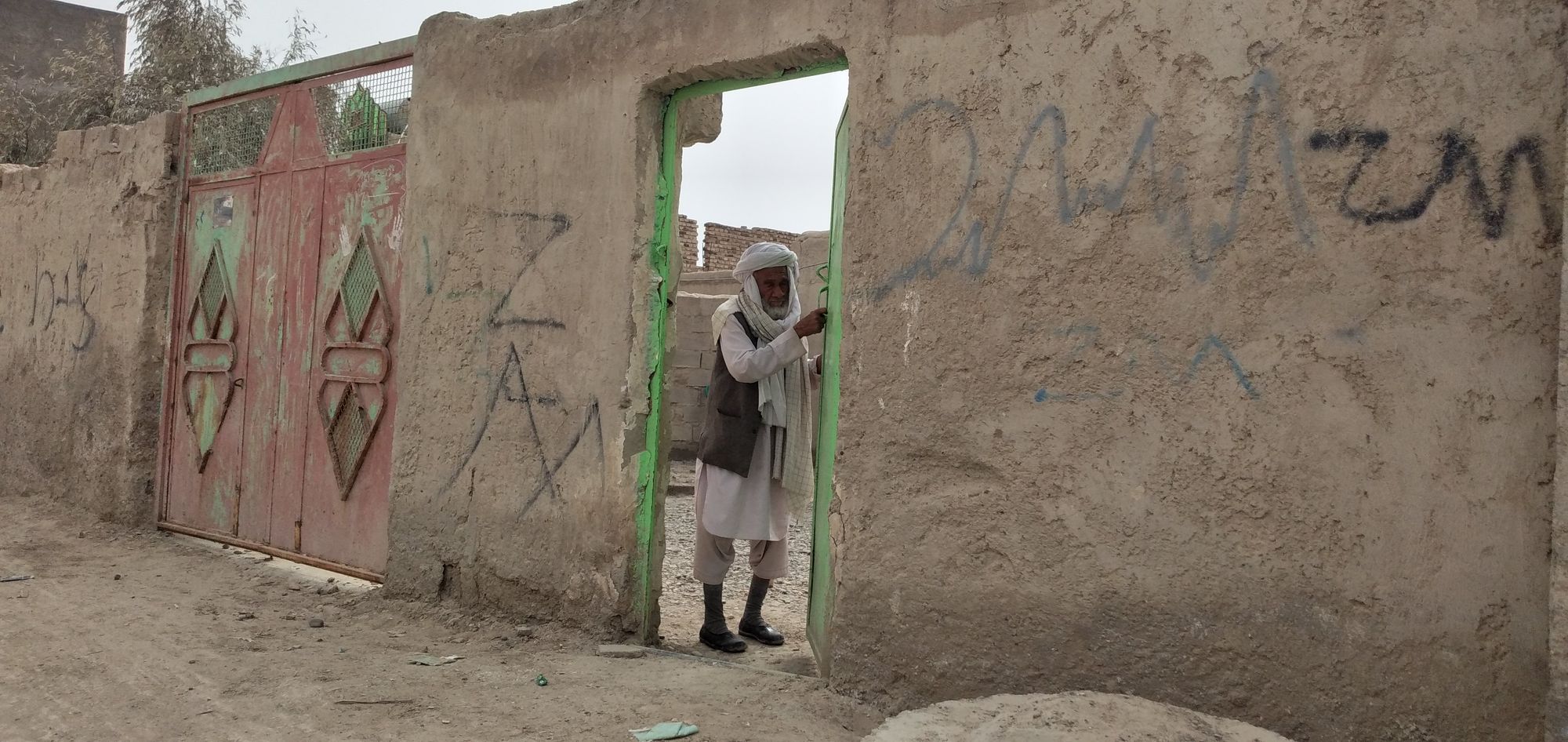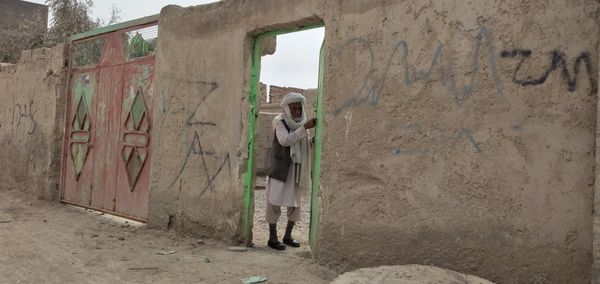 Reporting by Samira Wafa, Abdul Karim Azim, Razia Jafari, and Shabana Farahmand
Written by  Abdul Ahad Poya
ZARANJ, NIMROZ — In Afghanistan the visually impaired face discrimination and limited opportunities. According to the WHO, nearly 2 million Afghans suffer from some form of visual impairment. Opportunities for these differently-abled groups are minimal. Their disability leaves them vulnerable to harassment and often dependent on family members.  
Many countries have taken measures to support the visually impaired to become self-reliant. Additionally, programs to inform the public are used to educate them that the blind or visually impaired are capable of taking care of themselves and may learn many of the same skills possessed by sighted individuals.
Alive in Afghanistan's reporters have spoken to visually-impaired individuals in the provinces of Herat, Nimroz, Kabul, and Badakhshan. Our investigation found the visually impaired cited many reasons for their disability, such as poor healthcare, war and terrorism, and lack of access to simple modern treatments. However, in many cases, the exact causes of visual impairment and blindness mentioned by those interviewed for this article across the country could not be confirmed.
How do the Blind Visualize the World?
Abdul Jalil Shirzad, a 27-year-old, congenitally blind resident of Kabul, says, "The world of congenitally blind people like me is an interesting world. We don't have any images of the world in our minds because we have been blind since childhood, but the imaginations and images we create in our minds are truly beautiful for ourselves and bring us peace of mind. When we go to nature and want to enjoy it, our effort is to listen to the sound of water, waterfall, birds, and the sound of people there. This is very pleasant for us, and we visualize it in our minds."
Despite the challenges faced by blind Afghans, Through tenacity and determination, Abdul Jalil found his place in society. Abdul Jalil is a graduate of the Faculty of Persian Language and Literature at Kabul University. Though access to smartphone and computer programs for the blind have helped, Abdul Jalil struggles to make a living and contribute to society.
When asked about walking in the street and how he is able to recognize motor vehicles, Mr. Shirzad says, "When a car passes by me on the street, it's difficult for me to determine how it looks until I figure out whether it's small or large; because large vehicles make loud noises and small vehicles make soft noises. I cannot determine the color of the vehicles."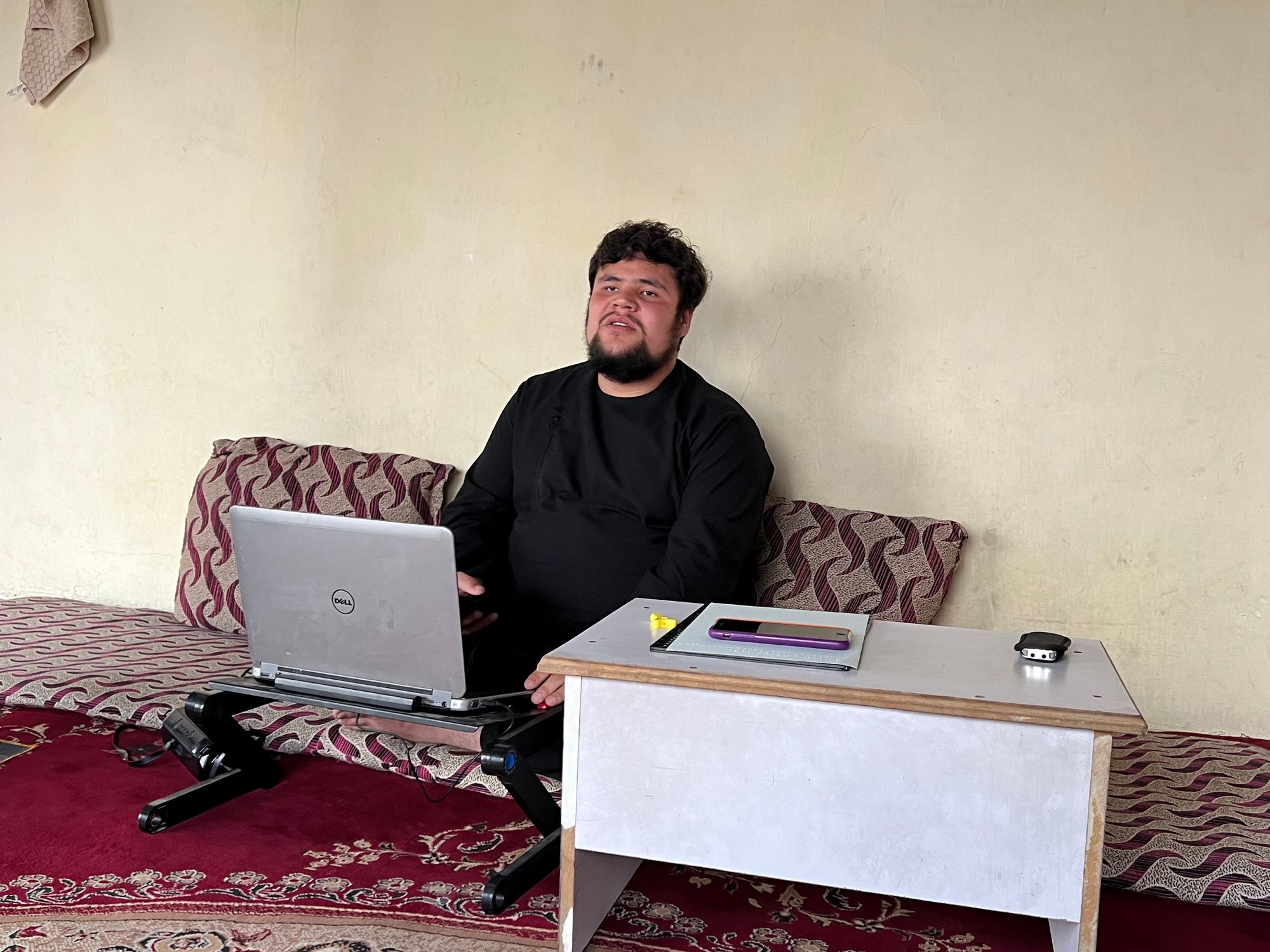 Although some visually impaired individuals complain of discrimination by family members and the public, Mr. Shirzad says he has never felt any kind of prejudice from family members, nor has anyone ever called him names.
"Of course, sometimes I feel sad that I am blind and cannot see, but since there is no solution, I don't want to dwell on it too much. I am satisfied with my blindness and do not feel any obstacles towards myself," Jalil says.
Mr. Shirzad says that he does not have a particular image of the sky, stars, or sun in his mind, and the only thing he has been told about the sky is that, "if it's clear, it's blue, the stars shine at night, and that it's sunny during the day."
Of his own dreams, Jalil said, "If I had sight, I would have liked to be a pilot, to fly airplanes or helicopters. I would have liked to serve my country and have my compatriots be proud of me."
Doctors in Afghanistan have attributed his blindness to a genetic disorder. However, Jalil is the only blind person in his family of 15, "My little brother, 4 year-old Rahman, also had a visual disorder, but with a little treatment, he regained his sight."
Jalil is married and has two children, a daughter, and a son. When he wanted to get married, he couldn't see the physical beauty of his fiancé, and only the quality of their conversations made him choose her as his life partner.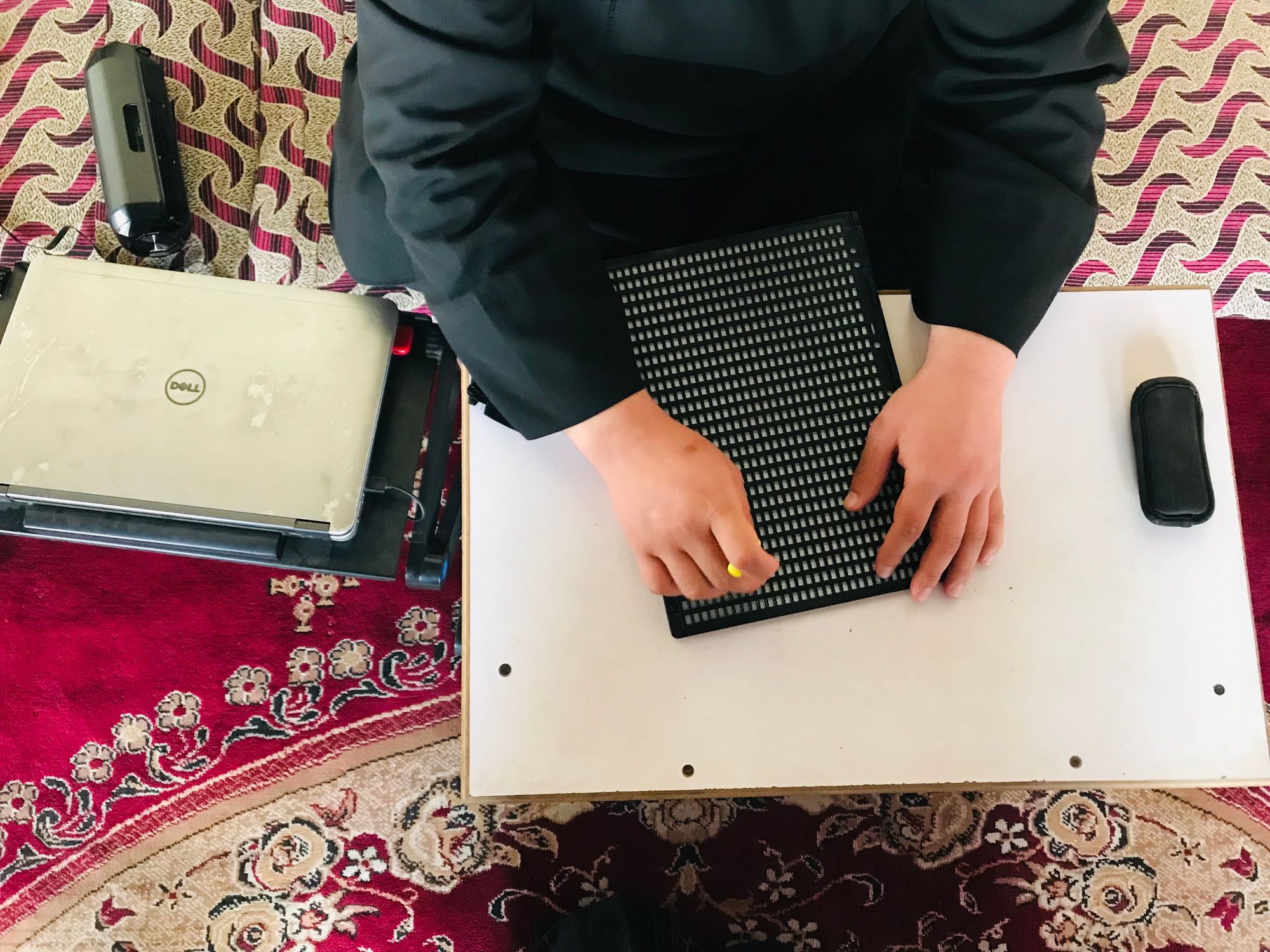 Seventeen years ago, Jalil's dad enrolled him in a vocational school for the blind located in Kabul, to receive education and training, Jalil says while he was there he learned to read and write using Braille. After taking the national entrance exam, he was admitted to a four-year program at Kabul University's Faculty of Literature, which he found extremely gratifying.
"Having the desire is having the ability. I spent four years among sighted individuals and never experienced any discouragement that could be demotivating. Rather, I took each step with even greater motivation every day," Jalil tells Alive in Afghanistan.
He worked as a typist at a publishing store in Kabul for a year and a half starting in 2019, where he was paid 6,000 Afghanis ($69.29 at current exchange rates) a month. In the end, he was laid off due to a decrease in revenue.
"I have several applications installed on my computer and cell phone, like InstaReader  (an application that creates audio files from photos and textbooks), and another application that identifies the amount of money for me," Mr. Shirzad said of the programs he uses on a daily basis.
Blind Since Eight Years Old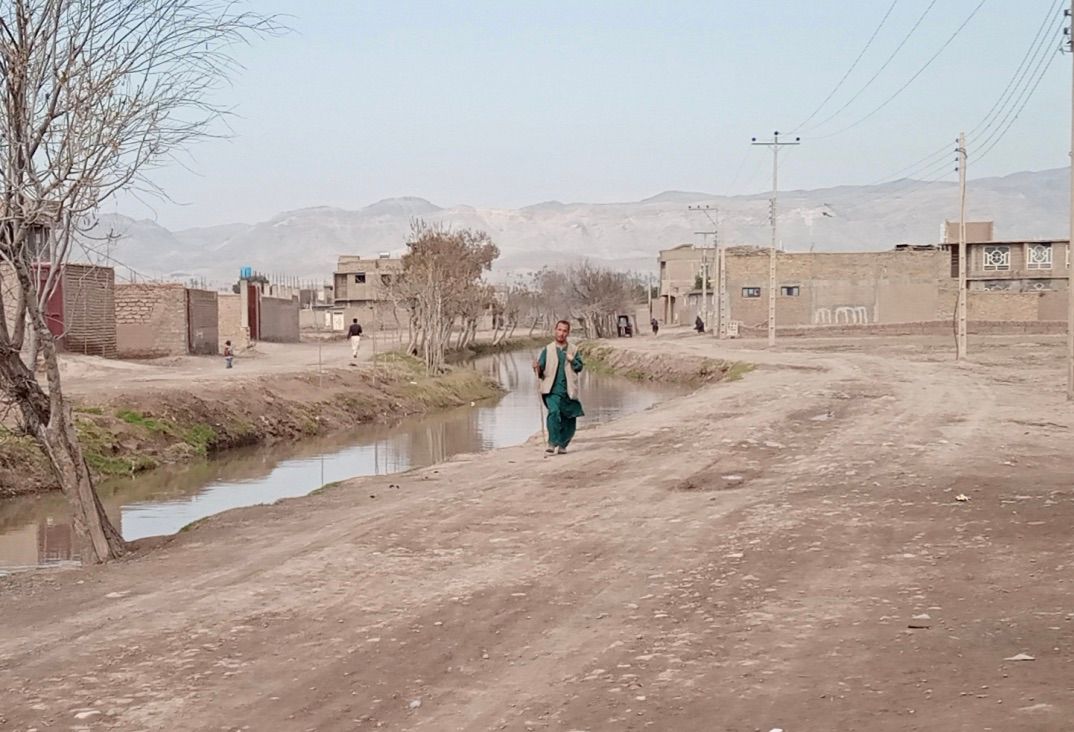 The click of the wooden cane against gravel on the dirt road along the bank of a nearby canal announced the arrival of 20 year-old Saadi, who came to the neighborhood store to buy groceries for lunch. Saadi wears a cream-colored vest over a green shalwar kameez. Because he is blind, Saadi walks everywhere with the assistance of a cane.
Hailing from neighboring Badghis province, Saadi currently lives in Herat. He began losing his vision when he was 8 years-old. His eyesight gradually deteriorated over time.  Today Saadi cannot see anything and describes the world as appearing pitch black.
Saadi is a student at Roshan Delan (Bright Hearted), a vocational high school for the blind in Herat City, the capital of the province of Herat. At the school he learned to read and write in Braille. Tens of other visually impaired students study at this high school.
"I cannot see but I recognize most things by the sound it makes," Saadi said.
Saadi said he appreciates the assistance provided by traffic cops and the public when crossing crowded intersections, however, "There are some people who insult us, calling us 'blind', instead of helping us, which breaks our heart."
Saadi urged the government and aid organizations to pay more attention to the collaboration with the visually impaired community.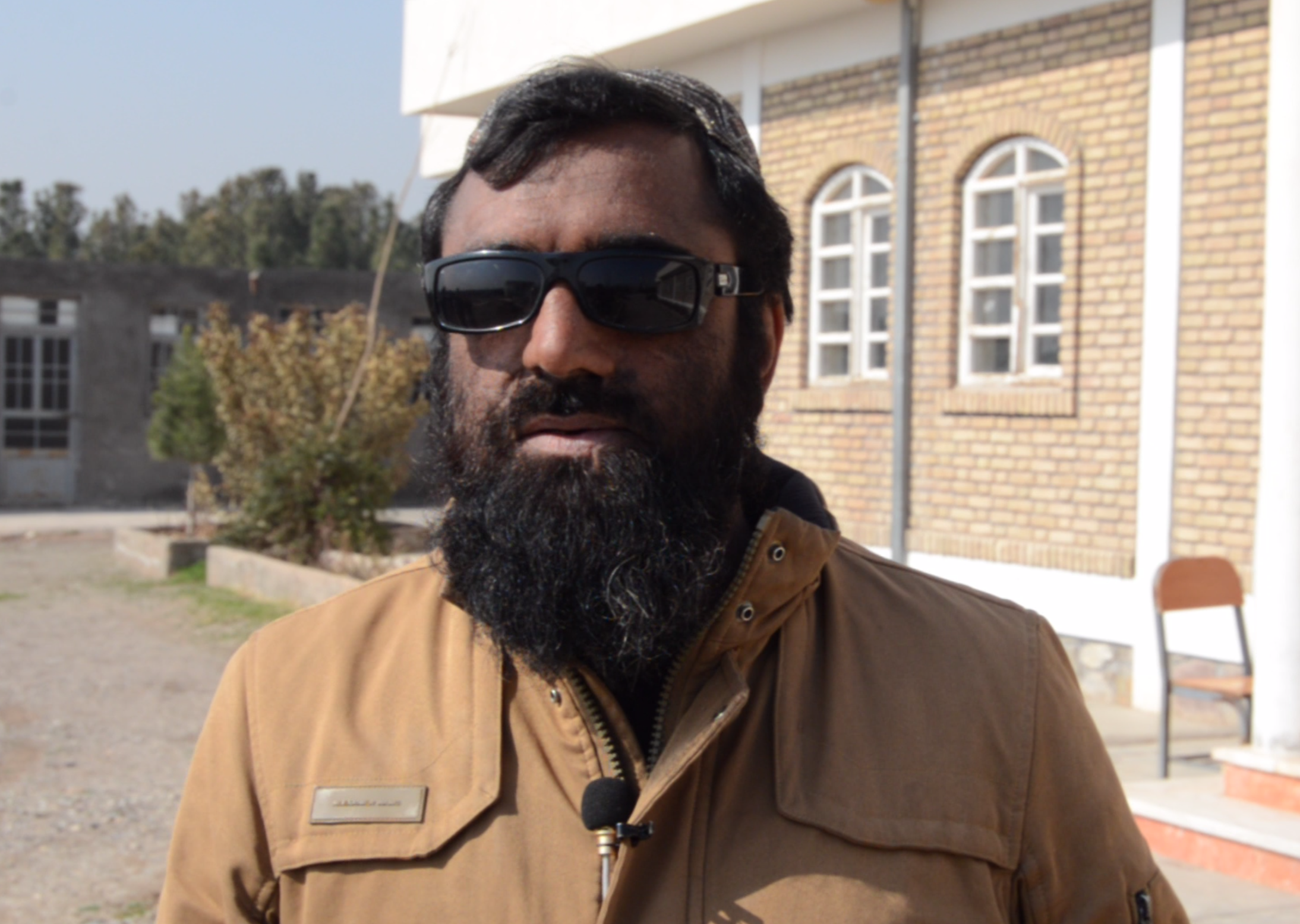 Abdul Hakim Ahmadi is another Roshan Delan student. He lost his eyesight when he was 11 years old after an IED (Improvised Explosive Device) exploded near his home in the Kamana area of Herat's Kahsan district. He was on foot, going from home to visit his farm when he stepped on the IED. He was transported to Herat City's Public Hospital.
His worse memory is, "When I woke up in the hospital bed, I couldn't open my eyes and look around no matter how hard I tried."
"When the IED exploded, I thought gravel and dust had entered my eyes. I went unconscious after a few minutes and woke up a day and a half later in the hospital."
Mr. Ahmadi is now able to use computers and smartphones.
Mr. Ahmadi is haunted by memories of the continuous war raging in Afghanistan, which took his sight from him, "If there were no war in the country, and there were no IEDs, my eyes would have been fine."
"I urge people not to call us 'blind.' If you can help, help, don't hurt us," Mr. Ahmadi tells Alive in Afghanistan.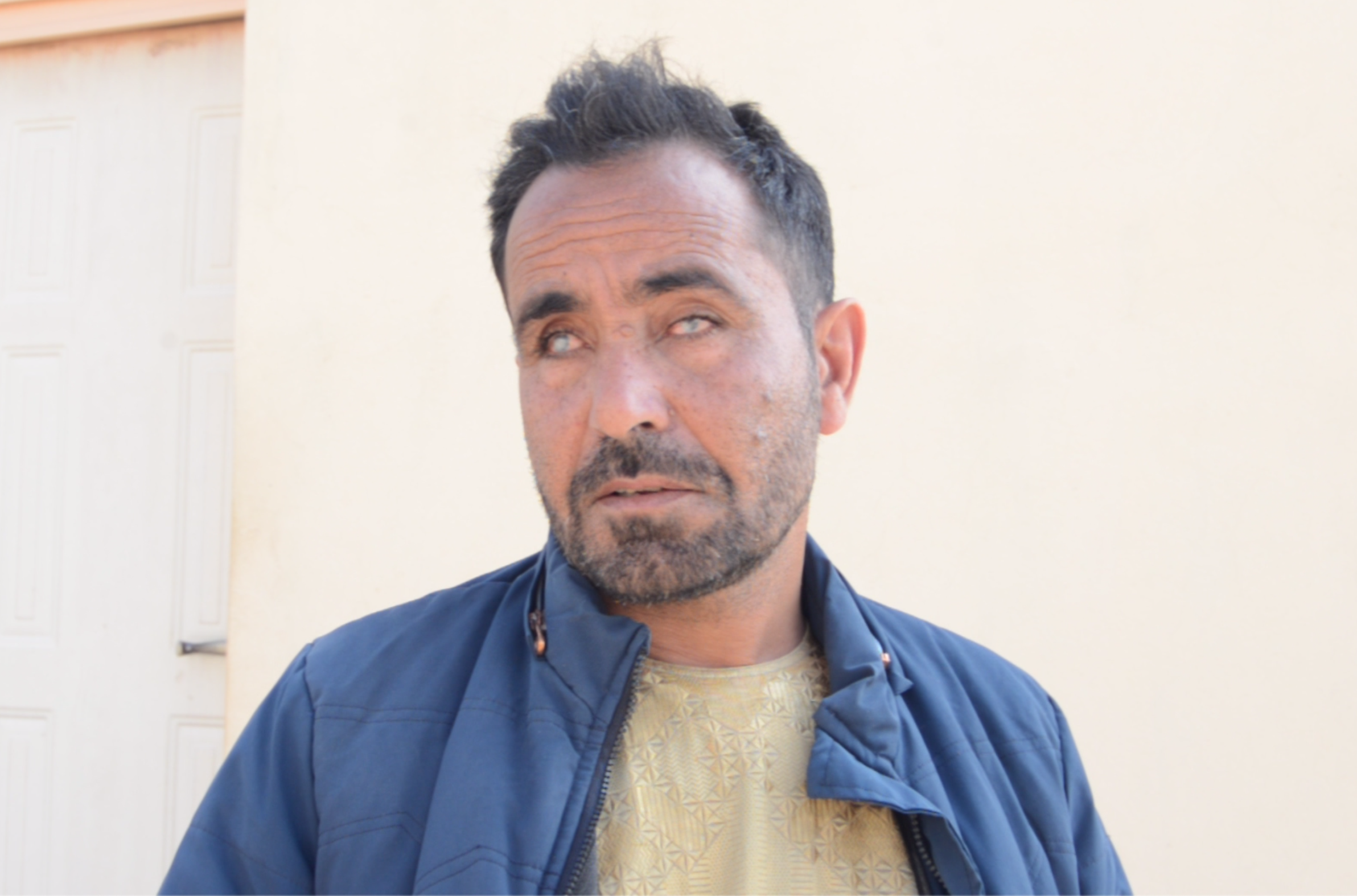 Nazar Mohammad Helal, a teacher at Roshan Delan who is also blind, told Alive in Afghanistan, "I teach students at this school due to my own interest in teaching and as a result of encouragement from my family. I teach Braille, tracking, teaching, and more."
Under Mr. Helal's guidance, the Roshan Delan High School has graduated 350 students. Mr. Helal urges the public not to discriminate against blind people.
There are 197 blind students registered at the Roshan Delan High School, with over 130 of them, 44 women and 88 men, attending in person. Five classes have graduated from the high school since 2011.
Roshan Delan was established in 2003, upgrading to a vocational school in 2010. However, according to Nematullah Rasooli, the facility's headmaster, the school lacks repairs and suffers from a shortage of books.
The Lone Man Asking for Silence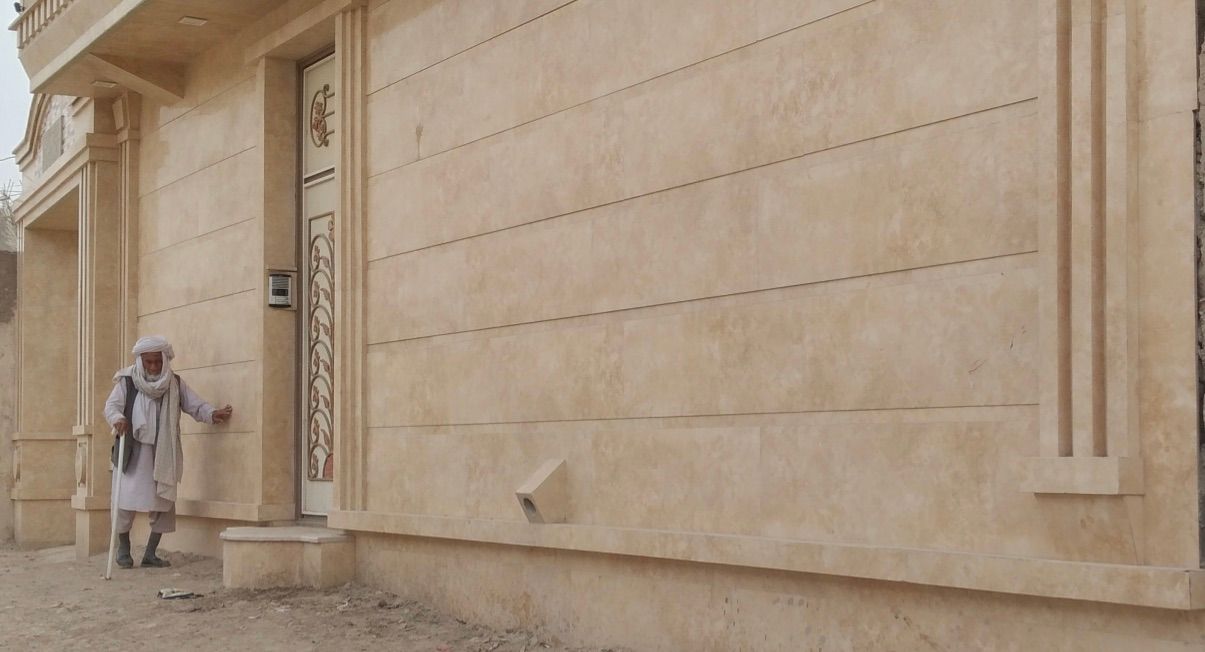 80 year-old Mohammad Hussain Tajik touches the wall with his left hand and the ground with a white cane in his right hand, identifying his path as he slowly walks toward home. He puts his right hand in his grey vest pocket and takes out keys attached to a piece of string. He plays around with the keys, identifying the one for the gold lock on the small green door, opens it, and walks inside slowly.
Mr. Tajik lost his eyesight in two separate accidents years ago. He lives alone in a home belonging to one of his sons, with his children all living in neighboring Iran.
"I have 6 sons, all of them took their families and left me … they left me," Mr. Tajik says as he puts his head down in sadness.
Mr. Tajik is a resident of Doghabad, a village on the outskirts of Zaranj City, the capital of Nimroz province.
"I saw this house before I became blind, so I knew where the rooms and the bathroom were," Mr. Tajik says, adding that he already had a sense of direction for the neighborhood as well, the mosque, and which neighbors lived where.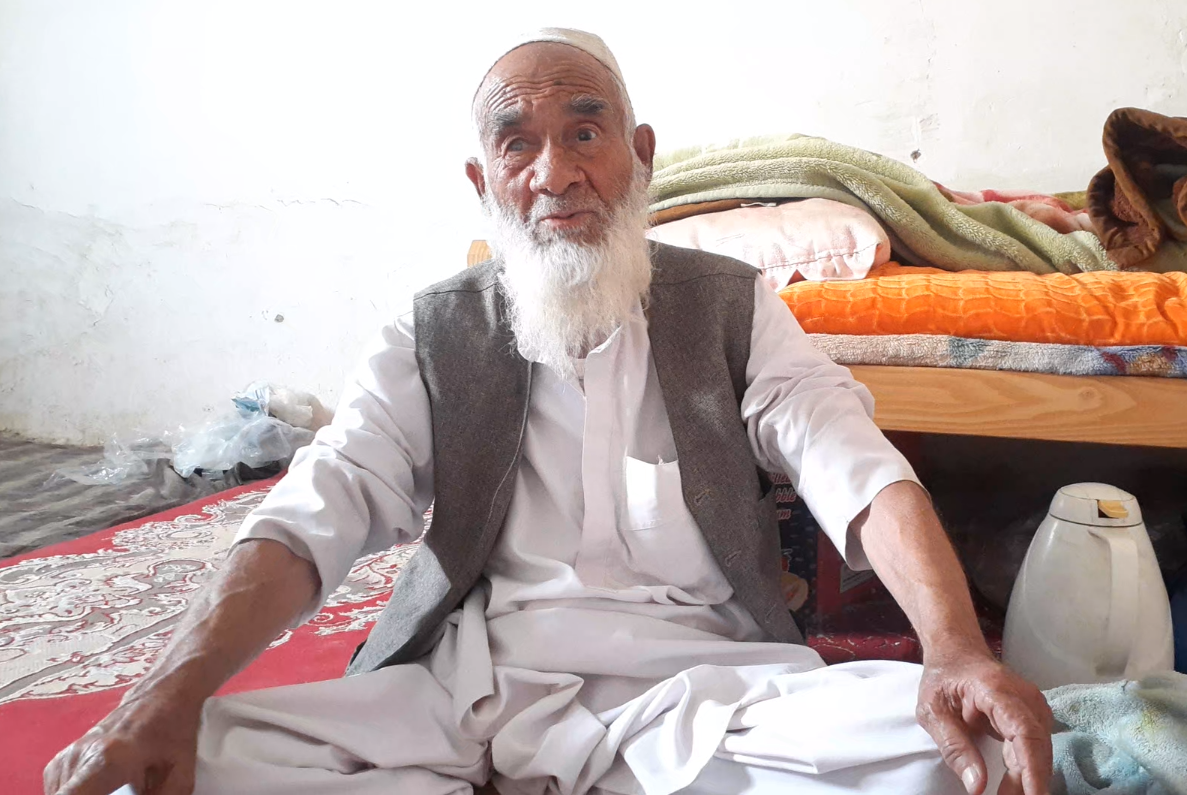 "I cannot tolerate noise and prefer living my life in silence," Mr. Tajik tells Alive in Afghanistan, adding that his wife and children all live in neighboring Iran. He has sold everything he owned, "a piece of land, and a shop years ago to take care of myself."
"The neighbors wash my clothes, they bring me food and water sometimes and help me," Mr. Tajik says.
He finds no pleasure in light, so he turns off the lights in his house at night. Instead, he has a strong sense of hearing and can identify people by the sound of their footsteps and the way they walk when they approach him.
Mr. Tajik is known as "the blind Hussain" among his community in Zaranj, but he does not suffer from being addressed with this title by people.
"I want to see the sky, the trees, my wife, my children once more and then die!"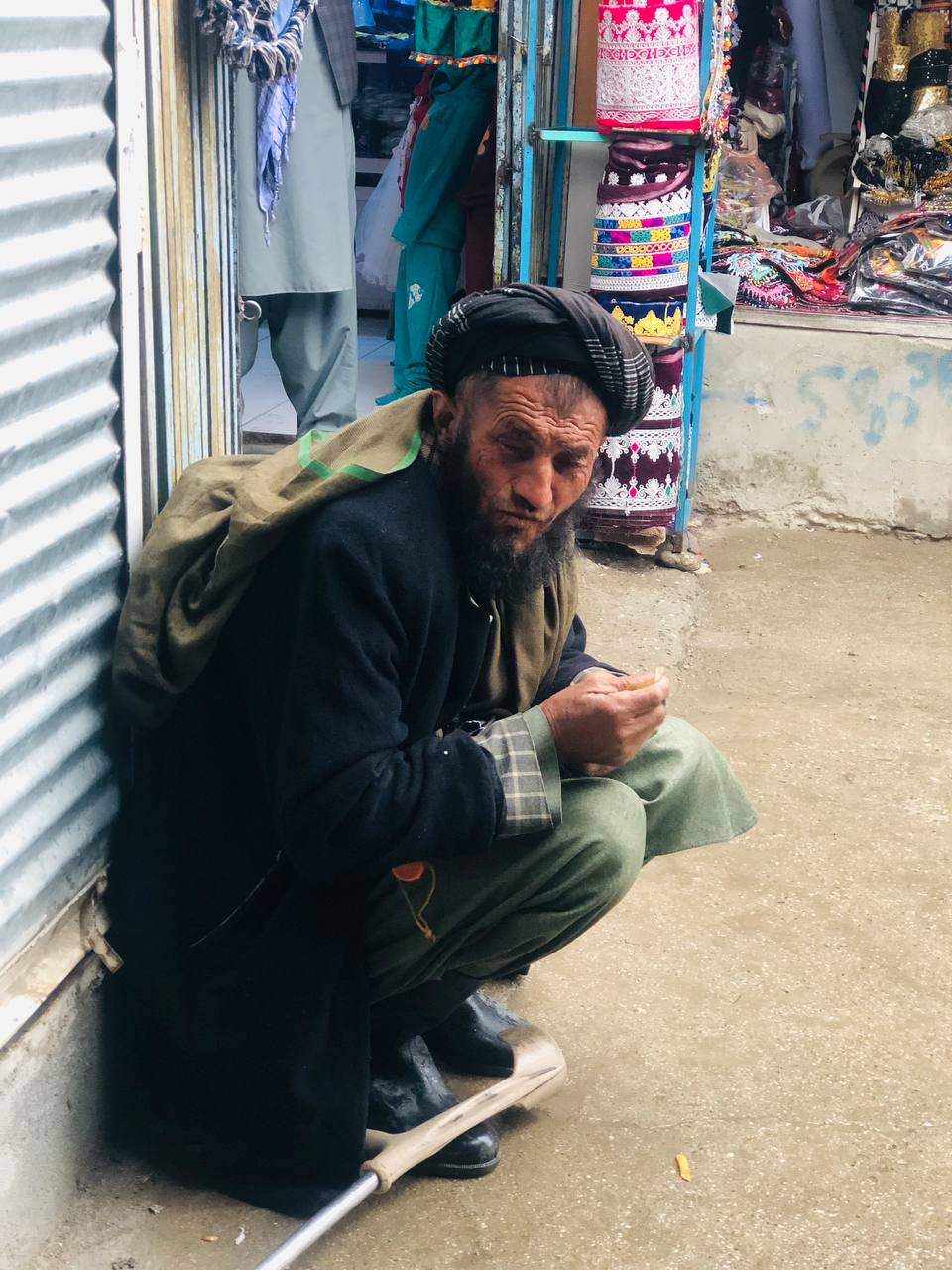 The rain in Faizabad, the capital of Badakhshan has drenched its streets as I walk through. A man sitting on the dirt road under a black umbrella yells for help, he is 50 year-old Matin, who suffers from blindness.
"I lost my eyesight in a traffic accident 10 years ago. I was a laborer prior to that, making a living through that but losing my eyesight took that ability from me. That's why I must beg," Matin tells Alive in Afghanistan.
According to Matin, he was sitting in the passenger seat of a vehicle that drove off a cliff into a valley. The windshield shattered and broken glass from the window was sprayed into his eyes, causing his blindness.
"A person might have eyesight, but still see nothing. Sometimes others can't see what the blind can," Matin says.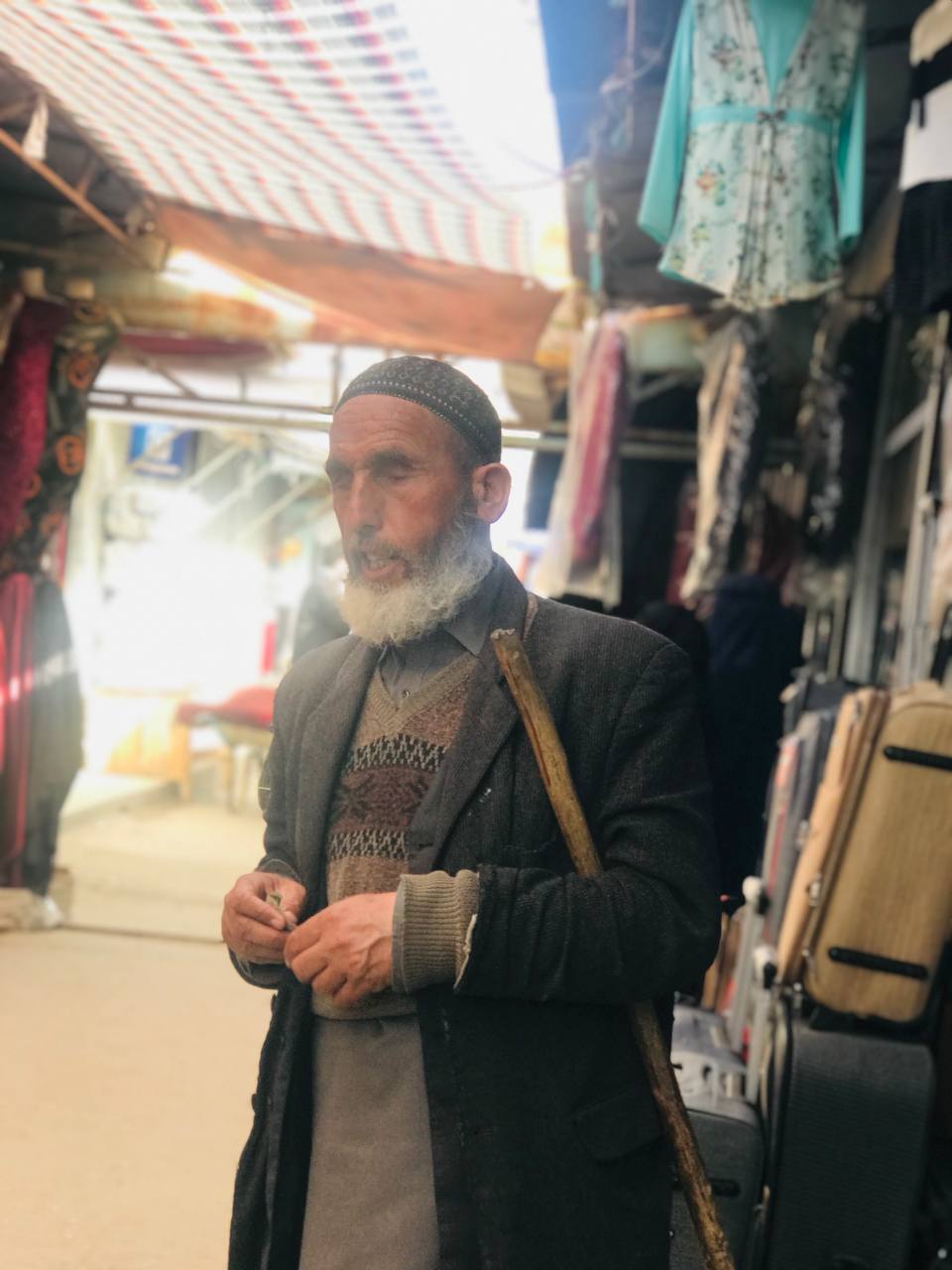 Mohammad Atiq lost his eyesight some 20 years ago and could not get treatment due to financial constraints. According to Atiq, his eyes were burning and his vision was not clear at times for several days before he lost his vision, but he paid no attention to it, thinking it might get well by itself.  
"20 years ago, when I woke up in the morning, I opened my eyes and everything was black, pitch black! Suddenly, I realized that I had completely lost my vision. I went to the doctor and he said that my eye problem was treatable, but not in Afghanistan; I had to go to Pakistan. After hearing the opinions of several doctors, I concluded that I would never be able to see the world again, even once, because I was so helpless and poor that I couldn't even afford to travel to Kabul, let alone Pakistan."
"I want to see the sky, trees, my wife, my children, and all the world holds once more, then die," Atiq says of his last wish.
According to the World Health Organization's (WHO) data from 2020, the estimated number of blind people in Afghanistan is around 126,000, and the estimated number of people with moderate to severe vision impairment is around 484,000. The leading causes of blindness and visual impairment in Afghanistan include cataracts, corneal opacity, refractive errors, and glaucoma, among others. However, it is important to note that due to the challenging circumstances in the country, obtaining accurate statistics can be difficult.
---
Alive-in is a not-for-profit media agency that mentors journalists from underrepresented communities to increase local and national understanding.
If you are able to support our work financially, please click the button below.
---