Teacher, At All Costs
Teacher Daniel Ndihokubwayo walks 2.5 hours to and from ECOFO Banda Primary School located in the western province of Bubanza in Burundi because of his passion for teaching.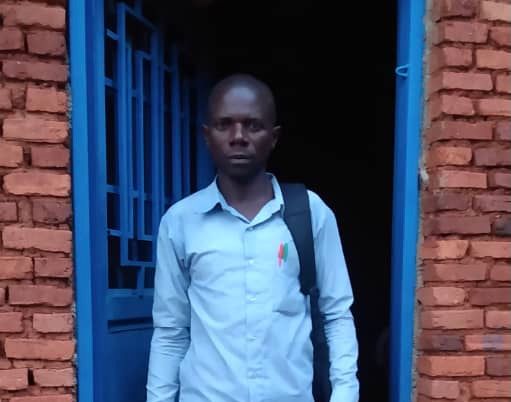 MUSIGATI, BURUNDI — ECOFO (Ecole Fondamentale) Banda, is a primary school located in the western province of Bubanza (60km from Bujumbura)  functioning under difficult conditions. Teaching materials are far from covering the needs of students in some courses, and in others, books are almost non-existent. Some teachers adapt somehow, this is the case of Daniel Ndihokubwayo who spoke with Alive in Burundi, about how he spends much of his day taking care of his students while the rest of his time he's kept busy plowing his fields with his family.
Although this is a relatively rainy area, the weather is nice this morning and the sun is shining on the hills of the Musigati commune in Bubanza. Daniel has to leave very early in the morning. The Banda primary school, where he works in the school management district of Matongo, is more than 10 kilometers from his home. He walks for 2.5 hours each way, climbing mountains and crossing a river without a bridge to reach his workplace.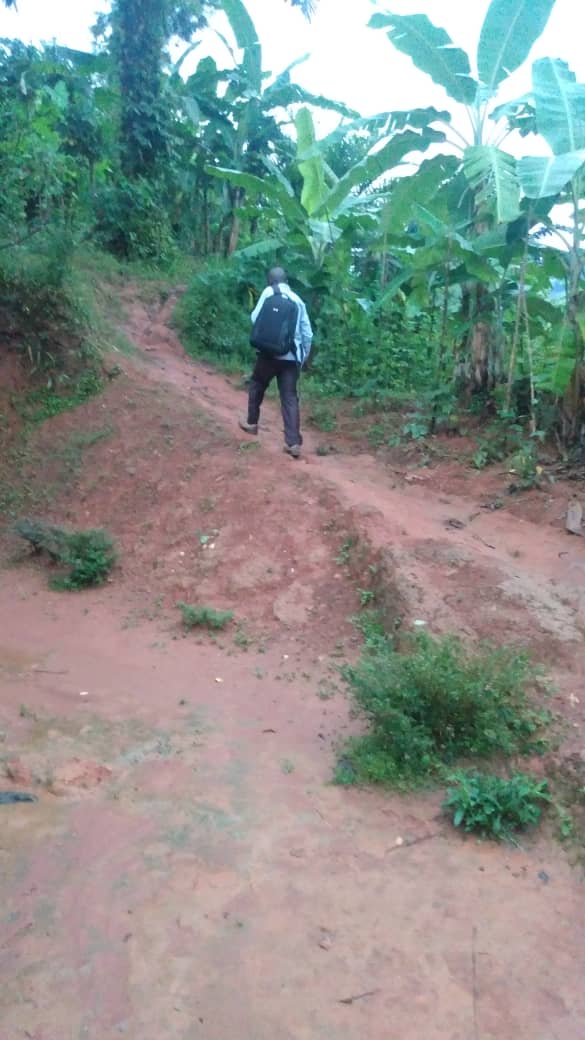 "When I failed the state exam to enter the University of Burundi, I had no choice but to pursue a career as a primary school teacher," explains Daniel on his way to ECOFO Banda where he will spend half the day supervising around sixty students. Despite the long distance of daily travel the young teacher loves his job, despite it being common for his students to drop out of school, mainly for reasons of household poverty.
"There are many cases of student dropouts, a school canteen is needed to keep children in school," argues Mr. Ndihokubwayo, who specifies that last year, nearly 50% of his students had to leave in the middle of the 2022-2023 school year. Countrywide statistics from the Ministry of Education in 2021 show that primary schools have experienced dropouts of more than 191 thousand schoolchildren. The Bubanza province, where Mr. Ndihokubwayo works, has 18,000 cases.
Figures like these are chilling according to Professor Jean Gabin Ntebutse, a Burundian researcher in educational sciences at the University of Sherbrooke in the Canadian province of Quebec.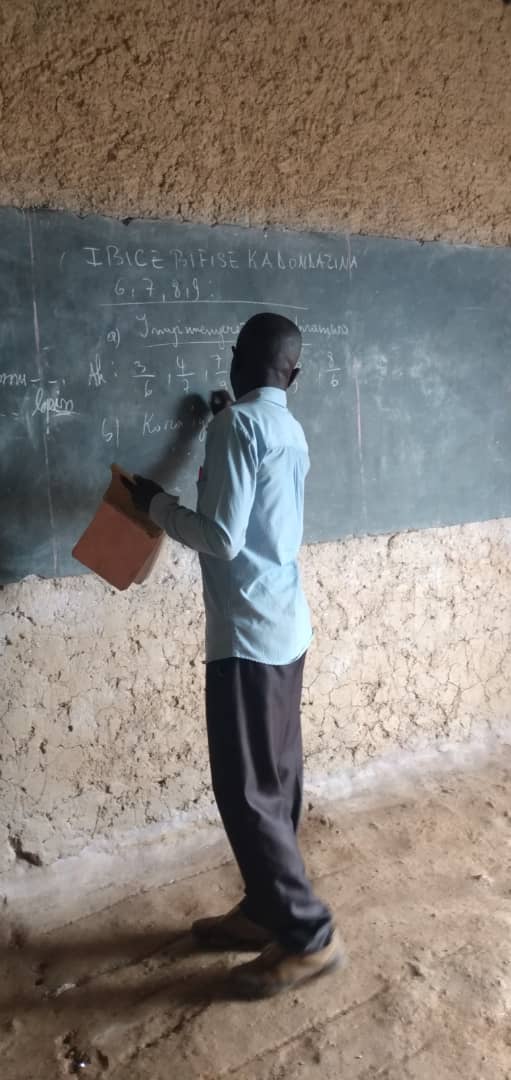 In addition to a school canteen that guarantees a daily meal, the children at school are also desperate for books. In one case at ECOFO Banda a class of 50 students has only 3 textbooks available on the shelves of their makeshift library. Under this circumstance, the teacher finds it difficult to supervise each of his students, as some of them are often absent at roll call.
The pride of being a teacher
The level of performance of the student at school has dropped significantly, but there are some students who instill great pride in their teachers. However, these cases are few and far between, according to Mr. Ndihokubwayo.
"One day, my former student came on vacation with a friend from Bujumbura, to the University of Burundi. He showed me his deep appreciation for encouraging him not to leave school. It really touched me," Daniel told Alive in Burundi, smiling at the memory.
Examples of dedicated and successful students are not common in this remote corner of western Burundi. Rare are those who have studied for a long time, but those who succeeded have encouraged parents to enroll their children in school. The results have not yet been felt, but Daniel remains committed to his students in any case.
Civil society has also become involved, Jean Samandari of the BAFASHEBIGE  association, calls on the Burundian government to extend the provision of school canteens and educational materials and supplies to all schools. This could have a huge impact at ECOFO Banda because the school children suffer from not having a canteen at school.  
The construction of school canteens nationwide could cost several million dollars to the government of Burundi and ECOFO Banda has not yet been included in the program. Despite the challenges he encounters, Mr.  Ndihokubwayo remains committed to his students, telling Alive in Burundi, "I am not ready to give up teaching because it is my job, the government should simply support us."