Taliban Order Boys' Schools to Reopen, No Word on Girls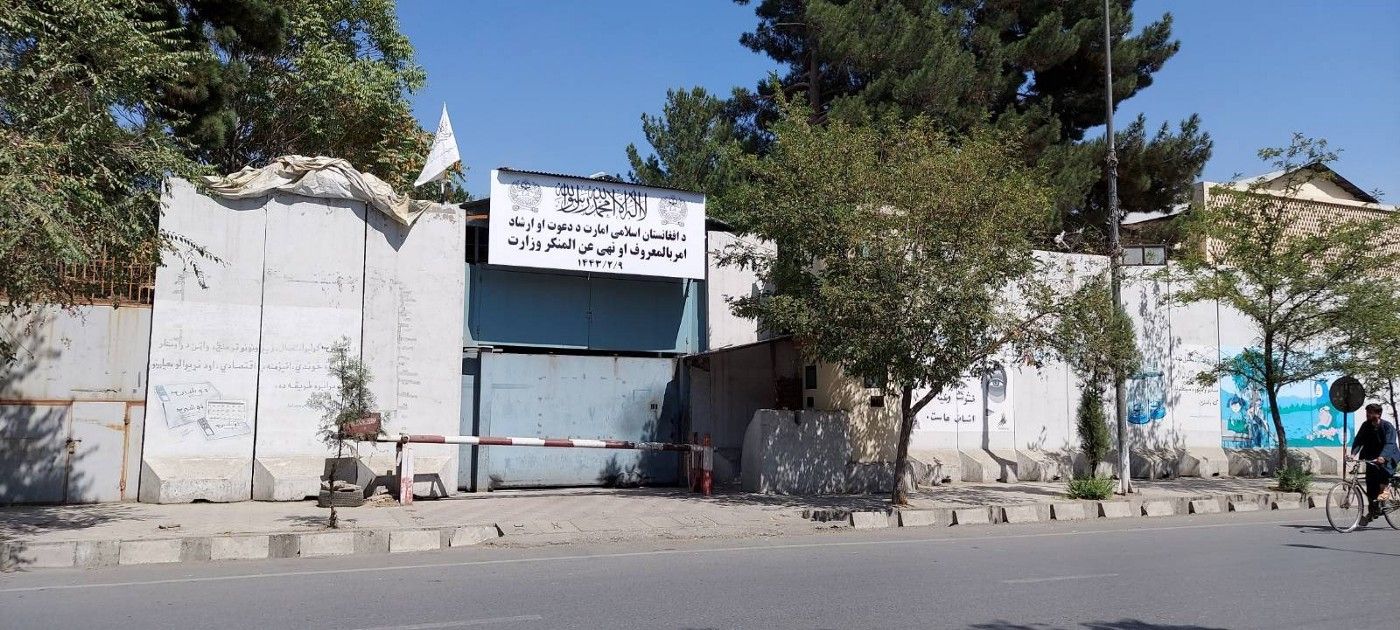 Written by Mohammad Jawad Alizada, edited by Brian Conley
Taliban's Ministry of Education on Friday announced that male-only schools, as well as madrassas for boys can reopen as of Saturday, the start of the week in Afghanistan, but did not mention anything about girls schools. According to the statement by the Education Ministry, "All male teachers and students should attend their educational institutions,"
During the Taliban's government in the late 90's and early 2000's girls were not allowed to seek education and women were banned from working or leaving their home without a male guardian. The group continued to implement the same measures in areas under their control as the war continued after the American intervention in Afghanistan in 2001.
The statement by the Taliban sparked reaction among Afghans on social media platforms including twitter.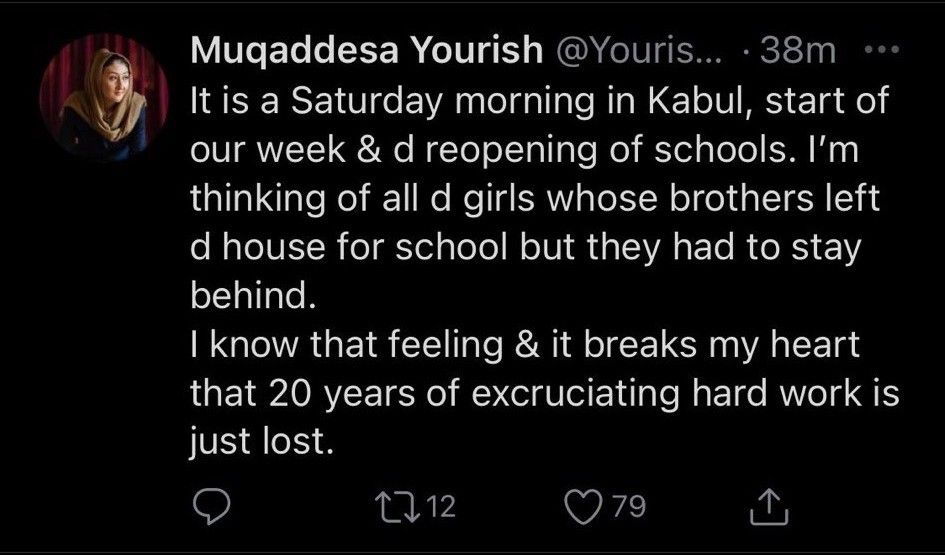 "I'm thinking of all [the] girls whose brother left [the] house for school but they had to stay behind," Muqaddesa Yourish, an Afghan woman said on twitter.
Muqaddesa said she knows the feeling and "it breaks my heart that 20 years of excruciating hard work is just lost."
Freshta Karim, the head of a mobile library initiative that visited Kabul neighborhoods said, girls were always banned from seeking education in areas under Taliban control.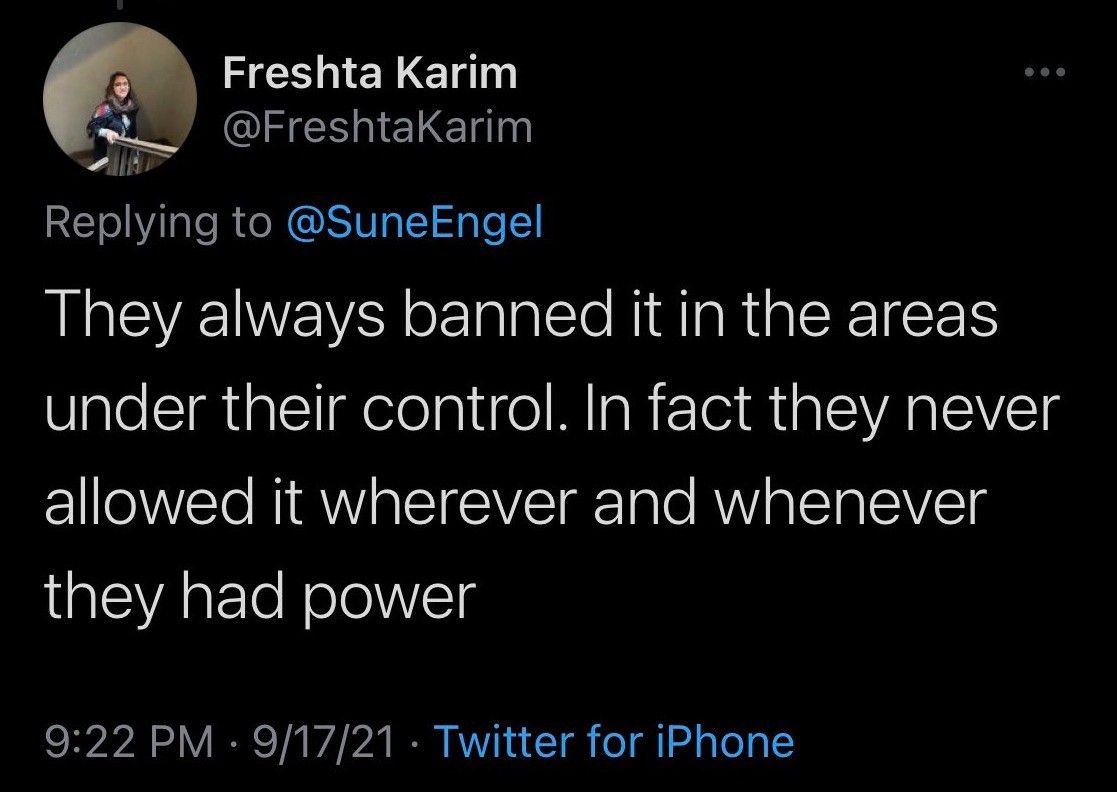 "In fact they [Taliban] never allowed it whenever and wherever they had power," Freshta said.
Heather Barr, a former Afghanistan researcher at Human Rights Watch said the "moment feels familiar," while adding that, "There is no reason for much optimism that this ban will end."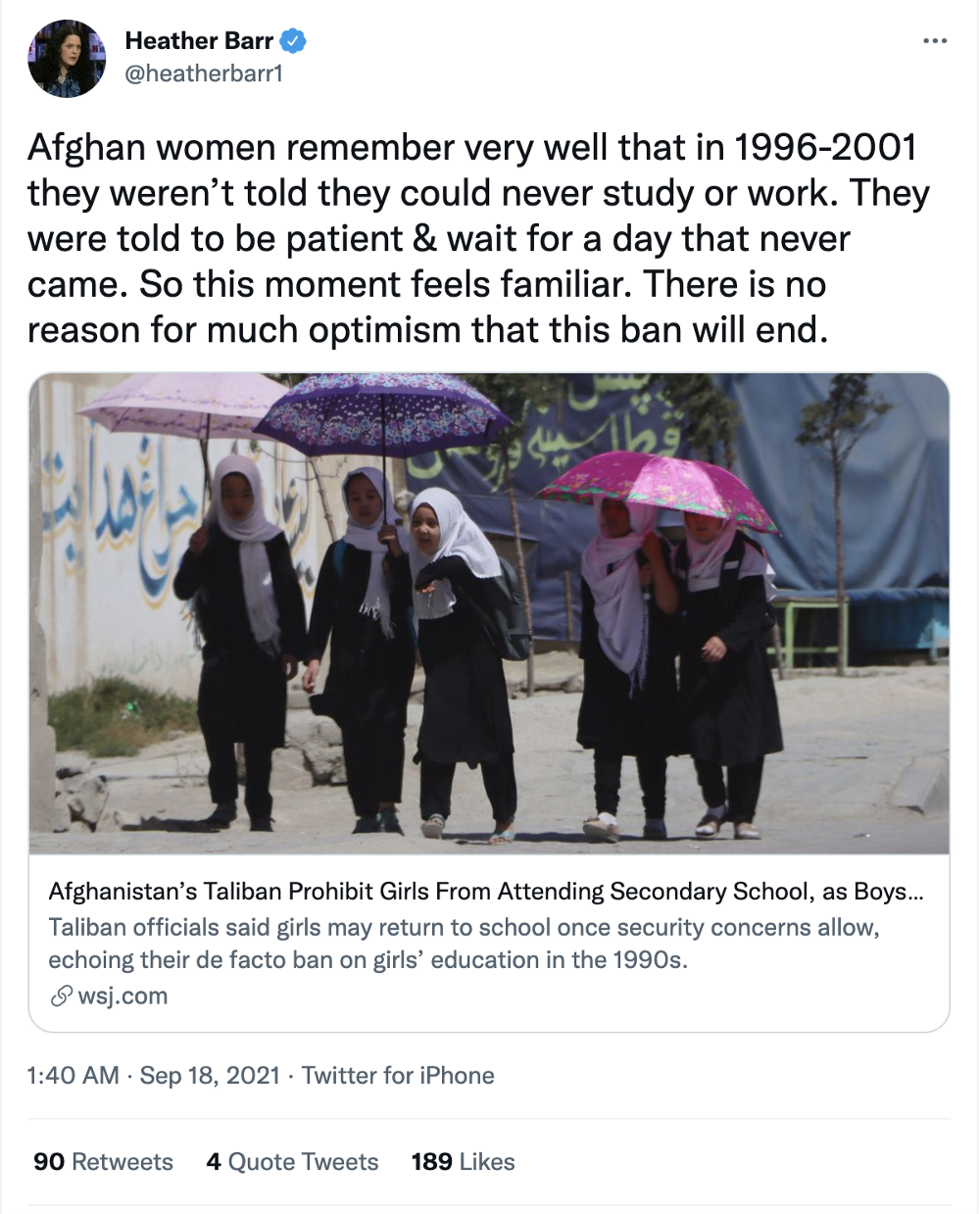 The move effectively puts millions of girls out of school in a country where the education system has already been marred by the ongoing conflict, and the coronavirus pandemic. Since taking over Afghanistan mid-August, Taliban have stated that women can seek education and work in accordance with Sharia Law but the actions taken by the group have suggested otherwise.
The Education Ministry's statement comes while the Taliban government has still not allowed women to resume attending state-run universities. A university professor in Kabul on Friday said they were only asked to go to the universities and sign their attendance sheets without any indication about when studies will resume.
Meanwhile, Taliban have permanently closed the Ministry of Women's Affairs, replacing it with the Ministry of Vice and Virtue, the group's moral police enforcing Sharia Law by flogging and public executions during their previous reign.