Taliban Apply New Fees for Roadside Stalls in Kabul
Street merchants in Afghanistan's capital Kabul lament the Taliban's new rule; the mandatory purchase of municipality-made carts and monthly rent, which the merchants say is difficult to pay considering the country's current economic crisis.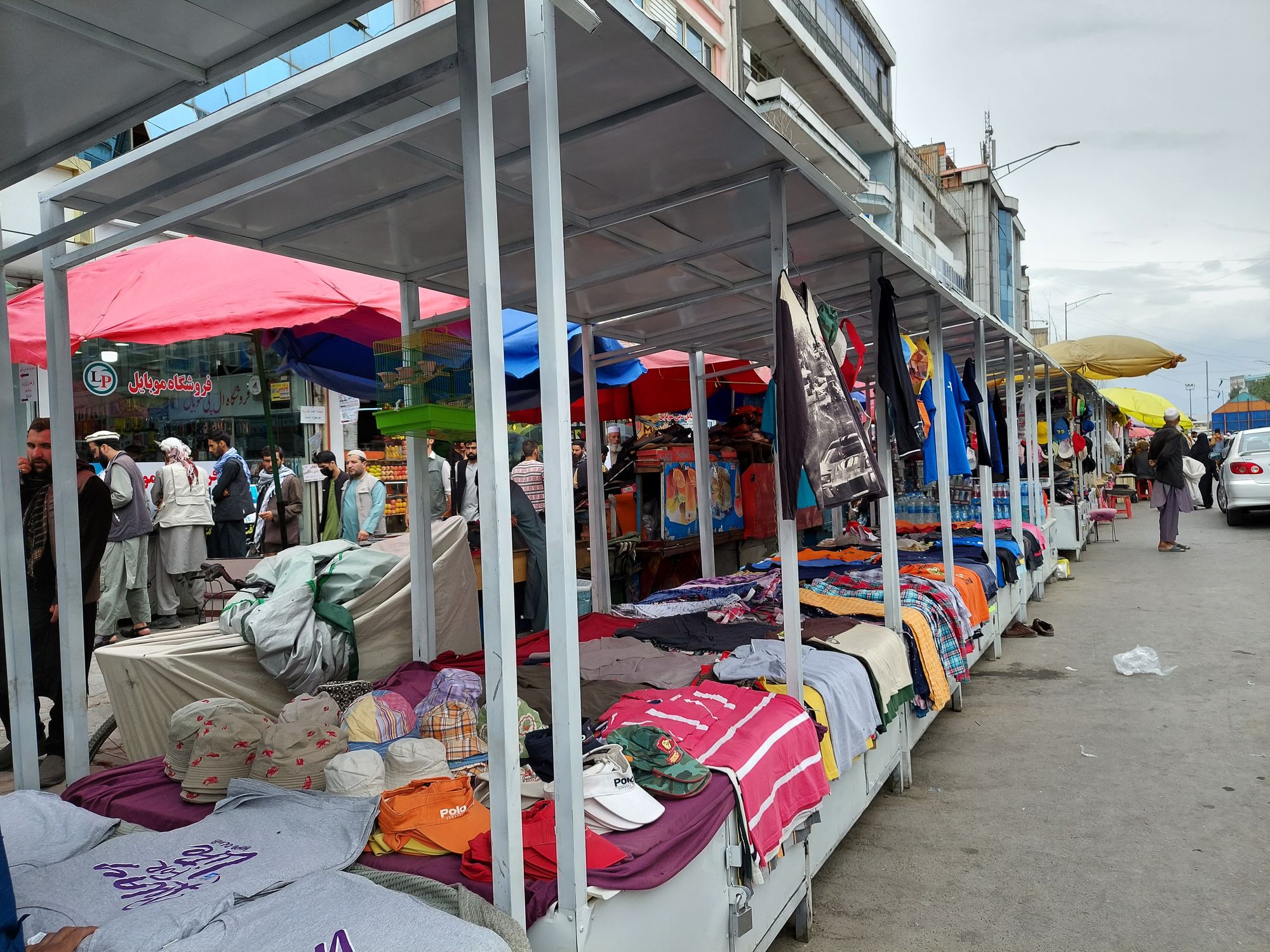 Reporting by Razia Jafari, written by Abdul Ahad Poya, edited by Mohammad J. Alizada, & Brian J. Conley
---
Alive-in is a not-for-profit media agency that mentors journalists from underrepresented communities to increase local and international understanding. Subscribe to receive our stories directly in your inbox.
---
KABUL – "I cannot pay the rent and be able to take care of my family at the same time. I have had my own pushcart for a long time and used to make between 800 to 900 Afghanis ($8.94 to $10) per day before the collapse," Abdullah Yari, a 19 year-old pushcart owner who sells women's scarves out of his stall in Dasht-e Barchi, an area in the western neighborhood of Kabul, the capital of Afghanistan, told Alive in Afghanistan.  
Mr. Yari was lamenting the Taliban's latest rule forcing streetside merchants to pay monthly rent in addition to the mandatory purchase of municipality-made carts that are sold three times higher than the price of a normal pushcart.
Prices for the new white-colored static carts that now line up most of Kabul's shopping districts are between 14,000 ($167) to 22,000 ($245) depending on the size. Stall owners say monthly rent in Shah-e Du Shamshera, Kabul's most famous shopping district, is 1,800 Afghanis ($20 currently) a month, 1,500 ($16) in Kot-e Sangi, another shopping district, and 1,100 ($12) in Dasht-e Barchi, a residential area.
Mr. Yari said the money he made helped him attend school, but the new rules and fees by the Taliban make it much more difficult to succeed as the number of customers has decreased significantly as well.
Abdullah's concerns are shared by other merchants who say if these tariffs were added during the previous Afghan government which collapsed in August of last year, they might have been able to pay the required fees. However, Afghanistan's current economic crisis and decreasing rate of income from these micro-businesses make it much more difficult.
To find out more about Afghanistan's economic crisis, read Alive in Afghanistan's articles on the economy.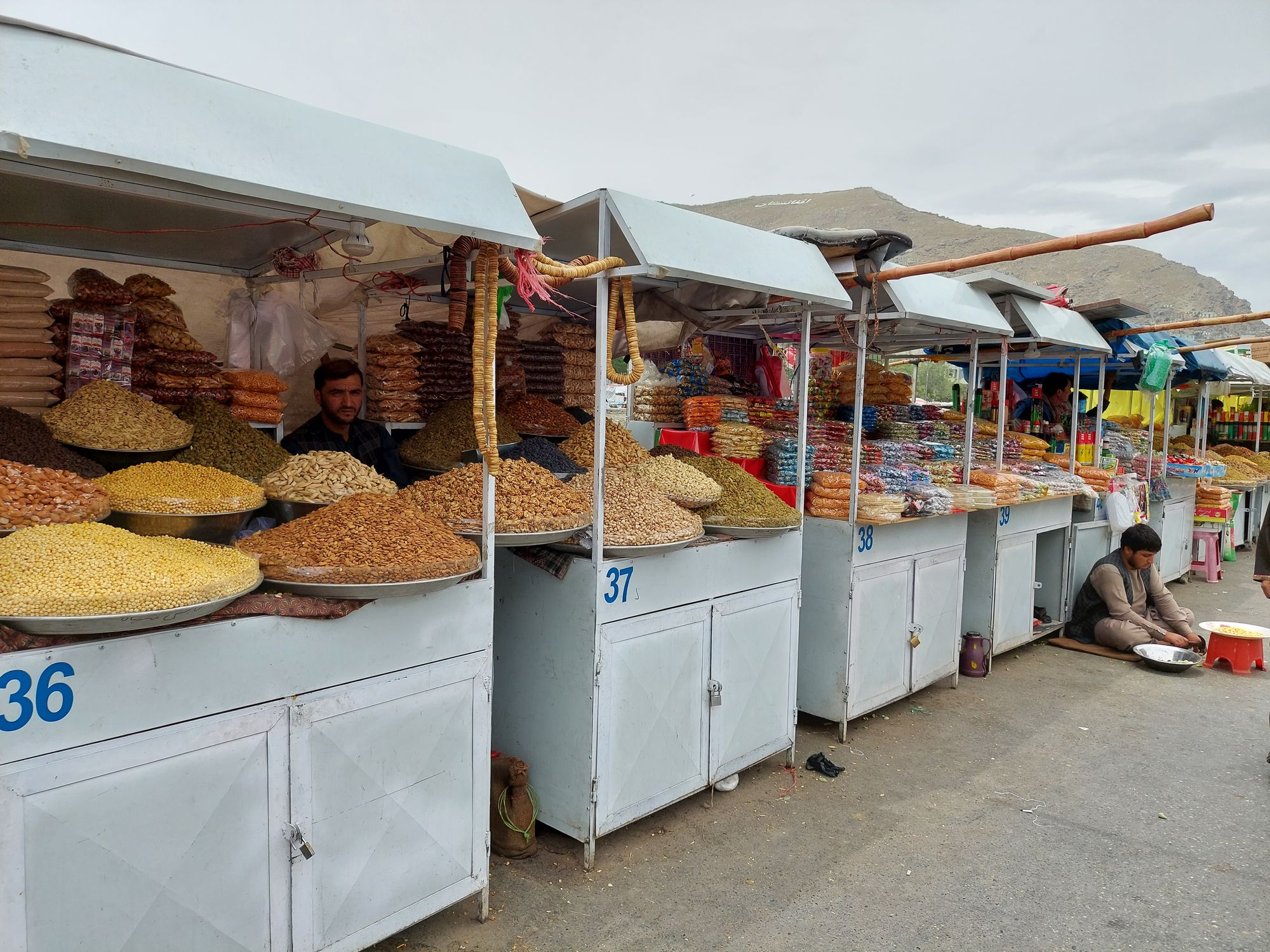 According to Wasiullah Zahid, the spokesman for Kabul Municipality, the plan to distribute these carts was an initiative by the previous government but the Taliban continued the plan for several reasons, "We implemented this initiative to bring more beauty to the city and get rid of the mobile pushcarts which didn't have a specific place causing disarray across Kabul markets."
Mr. Zahid told Alive in Afghanistan that the municipality had given the vendors a discount on their monthly rent depending on the area.  
One of the things that made Afghan cities like Kabul unique was the presence of pushcarts, especially in famous shopping districts, blocking one or two lanes of traffic and making drivers squeeze through the leftover lanes.
These stalls have been a major hassle for city traffic throughout the past two decades or more but they provide a major source of income for residents who cannot afford renting a brick and mortar store.
To keep their business going many had no choice but to buy the stalls, despite the fact that they have worked out of their own stalls for years.
A number of these merchants, including Abdullah say the money they make out of the business is barely enough to feed their own families, let alone pay monthly rent for a spot they never used to pay for.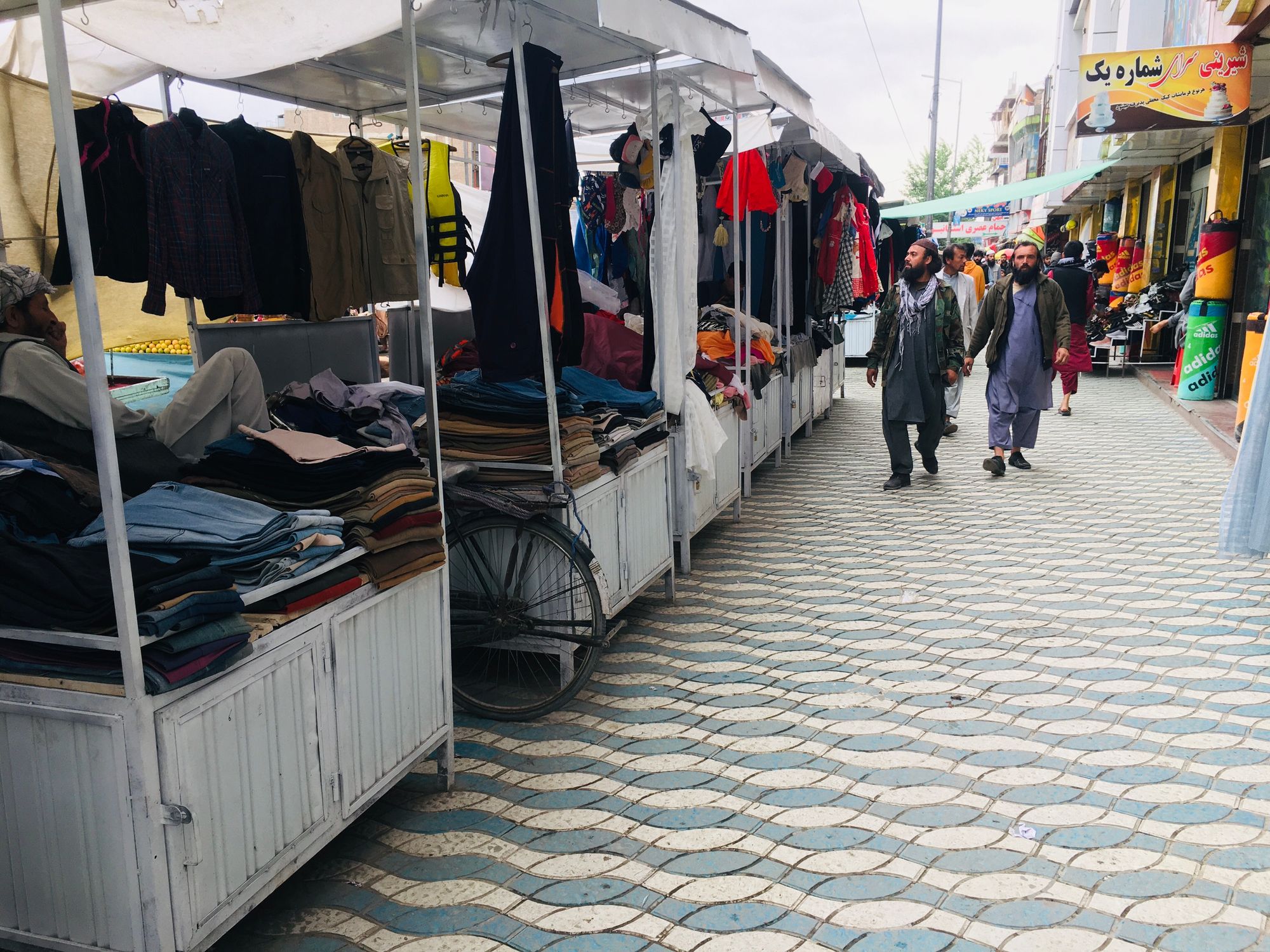 "We cannot afford the amount of rent or the new stalls that the municipality wants to sell us," Mangal Arghandiwal, a roadside stall owner, told Alive in Afghanistan. Mangal has had a pushcart for the past 10 years and he has never had to pay rent for parking and selling products on the side of the road.
Mr. Arghandiwal says the number of customers has significantly decreased since the collapse, making it nearly impossible for them to be able to take care of their families and pay rent to the Taliban.
Mushtaq Asghari, another stall owner selling cosmetics in Kot-e Sangi area who is the breadwinner of a family of six has not been able to buy the municipality-made stalls yet. Mr. Asghari said, "I am not going to be able to pay the rent but we are being harassed by the Taliban on a daily basis, sometimes we try to escape the Taliban's constant harassment, which is really embarrassing."
35 year-old Mushtaq skips some days from coming to the market to avoid getting harassed by the Taliban.
Omid Ahmadi, a pushcart owner in the Deh Afghanan area, a major shopping district, had to purchase the cart for 15,000 Afghanis ($166).
"If I made the cart myself, it may have cost around 6,000 Afghanis ($66)," Omid told Alive in Afghanistan, lamenting the Taliban's price for the carts, which he says are much higher than what it would normally cost. Mr. Ahmadi had to pay 2,100 Afghanis ($23.33) rent for the first month, but the rent was reduced to 1,400 Afghanis ($15.56) the following month.
Omid told Alive in Afghanistan that he used to make, "At least 2,000 Afghanis ($22) per day during the previous government, but is only able to make around 300 to 400 Afghanis ($3.33 to $4.44) per day currently."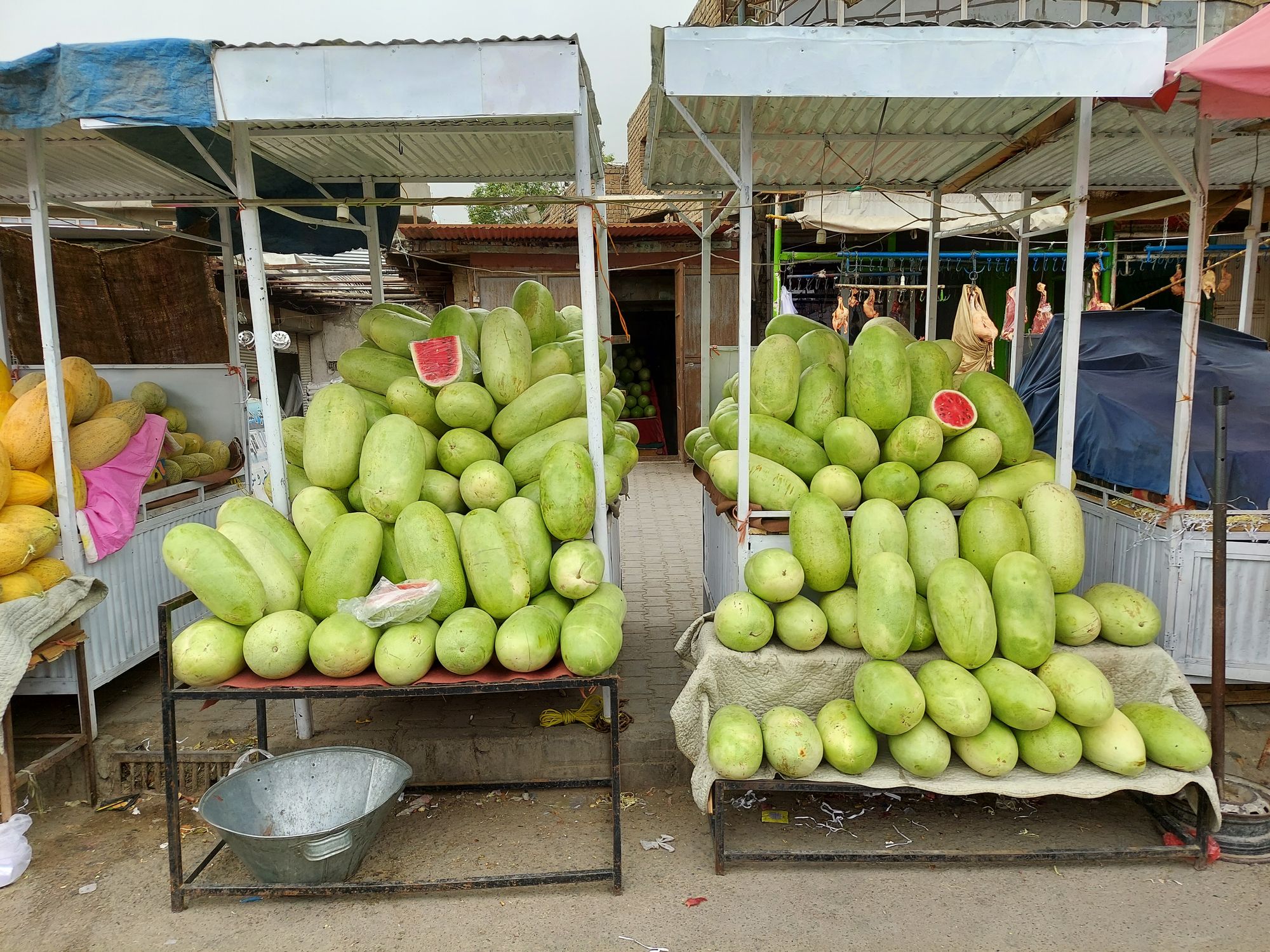 Jalil Ashrafi is another merchant in Deh Afghanan who is the breadwinner for a family of five. Ashrafi who sells used clothes said, "We lost 80 percent of our sales following the collapse. We used to make around 1,500 Afghanis ($16.67) per day before the collapse but can only make around 200 to 300 Afghanis ($2.22 to $3.33) now."
Ashrafi who had to purchase the new carts sold by the Kabul municipality says he bought his cart for 14,000 Afghanis ($155). "They told me that I must buy this cart if I want to keep working, and they are charging us monthly rent for the carts as well."
Naweed Ahmad Mansoor, another merchant, lamented the new rules by the Taliban during Afghanistan's economic crisis, saying the merchants now have to pay monthly rent on top of losing at least 60 percent of their customer base.
"We don't have any choice but to follow these rules, the other option is to stay at home," Mr. Mansoor said.
---
If you are able to support our work financially, please click the button below.
---