Selling One Child to Feed the Rest
An impoverished #Afghan couple took a drastic measure in an effort to feed their family of 8 by deciding to sell a couple of their children. Meanwhile, another couple married for 14 years with no offspring was looking to adopt a child.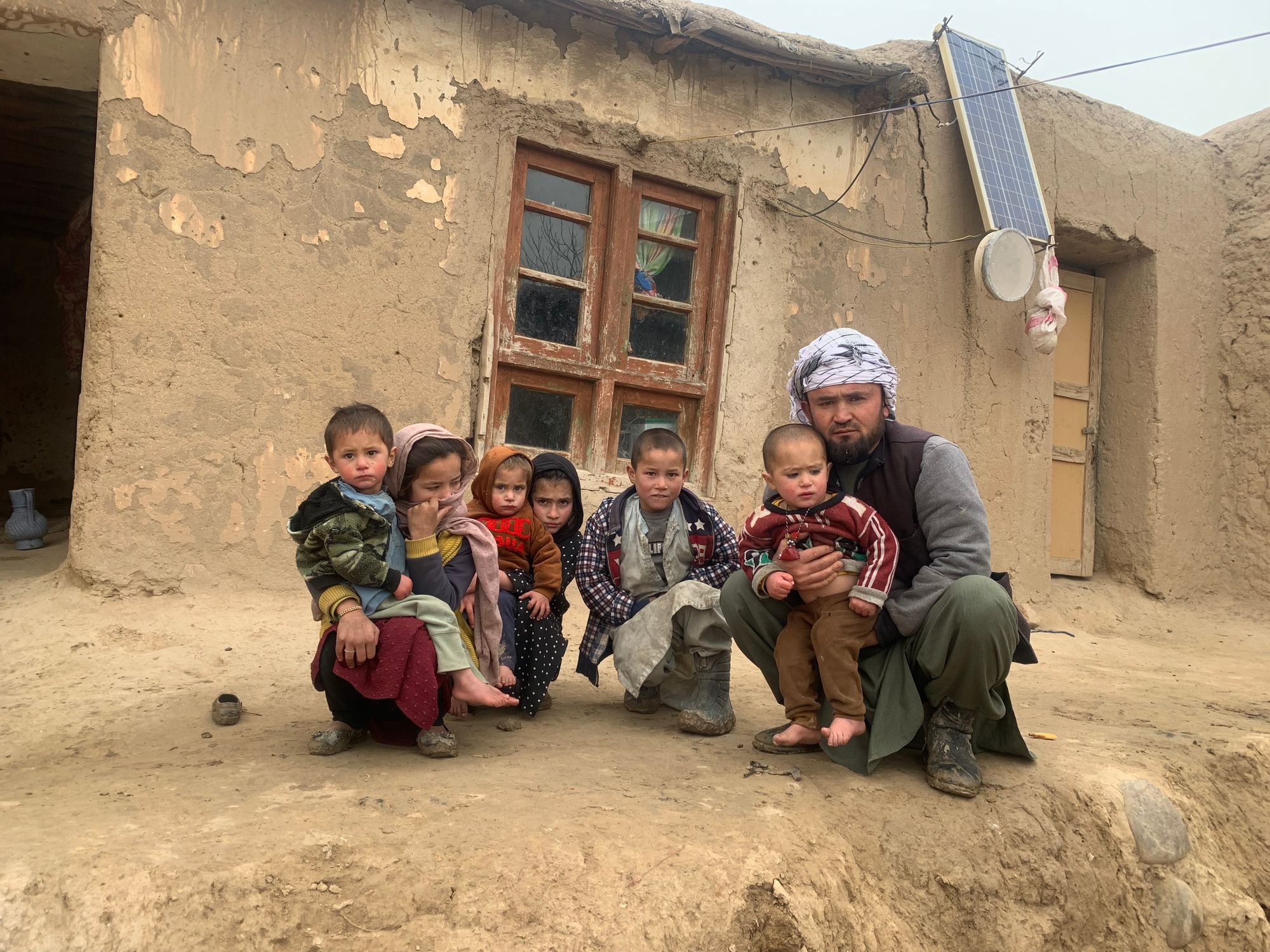 Written by Sima Yoldoz and edited by Abdul Ahad Poya
BAHARAK, TAKHAR — The withdrawal of international troops and the subsequent fall of the previous Afghan government in August 2021 sank Afghanistan into a continuously worsening economic and humanitarian crisis that has left millions of Afghans on the brink of poverty. But some Afghan families have been battling poverty for far longer than the crisis engulfing the country at the moment.
One poverty-stricken family in northeastern Takhar province was ready to sell a few of their children in desperate hope of escaping poverty and being able to take care of the other children.
Alive in Afghanistan reporter Sima Yoldoz documents a couple, 40 year-old Gulbuddin and 35 year-old Qandigul, residents of Obaidullah, a village in Takhar's Baharak district. The couple has six children, including triplets who are only a year and a half old.
The name of the triplets is a breakdown of the name of Turkish President Recep Tayyip Erdogan, whom Qandigul admires for his fame, and determination.
Obaidullah is a small village in northern Baharak on farmlands dotted by mud houses and farmlands. Gulbuddin's house, like the others in his village, is surrounded by a brown mudwall that turns golden when the sun's rays hit it.  The alley to Gulbuddin's home is caked with the last remnants of snow, snow-melt, and mud that stick to the shoes of people walking through.
The clouds scattered above are playing hide and seek with the sun, one moment leaving the neighborhood in shadow, the next sun rays peek through the clouds; illuminating the neighborhood.
The door to their home has a brown wooden frame that looks like it might collapse under the weight of the thick mud wall at any moment. The bright yellow and brown door stands halfway open, revealing a glimpse of the inside.
Two ropes running perpendicular to each other are tied to a leafless tree. The ropes serve as clotheslines, and several pieces of clothing hang from the ropes drying in the sun.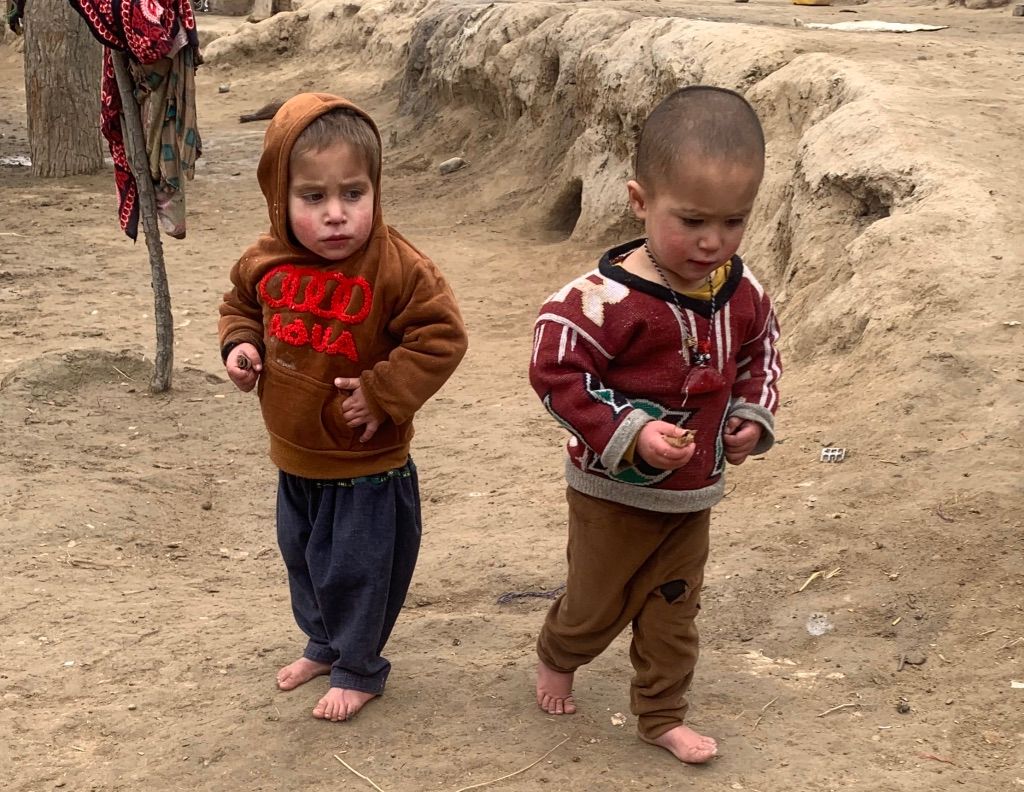 A barefoot child wearing a seaweed green tracksuit walked out of a corridor towards us followed by Qandigul. As she approaches, Qandigul smiles warmly and greets me. We exchange pleasantries and I am invited inside.
The room the family resides in is carpeted with a striped pattern rug. A large blanket covers the Sandali in the middle of the room and a couple of children play on top of them.
The traditional Sandali stove is a popular, and cheap heating method used in Afghanistan. A low table, a blanket to cover the table, and manqal (stove) are used to heat the room. First, the ash of burnt wood is placed on the bottom of the bowl, then chunks of charcoal are put on the bed of ash. Charcoals are covered with ash so that the heat lasts longer. Some people use tandoor charcoal, which is usually used for baking naan.
People also use small electric heaters for their Sandali. But its use is also fraught with danger, such as asphyxiation or accidental burning.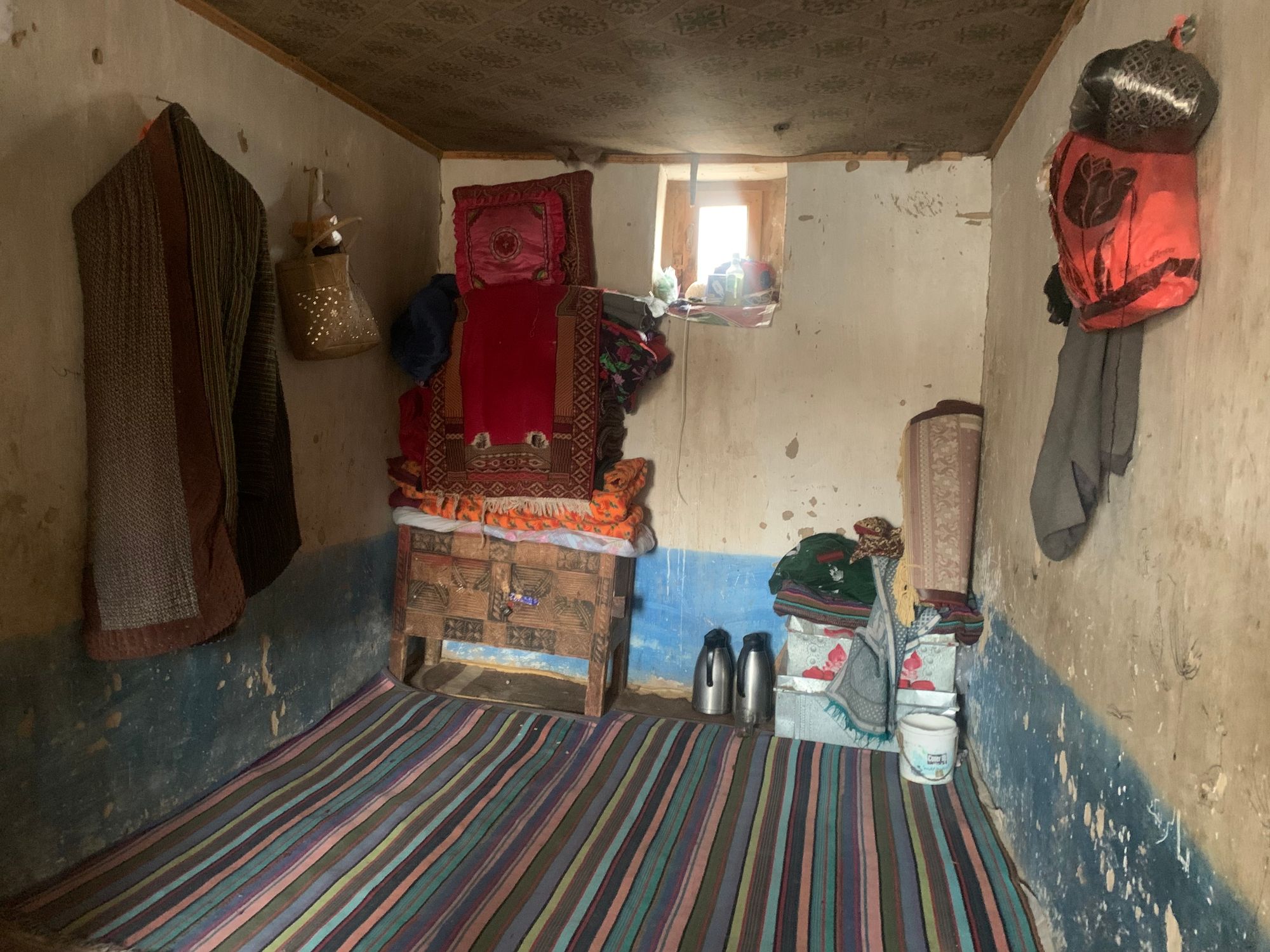 Our conversation about the family began with me asking Gulbuddin if his daughters' were going to school.
Explaining the reason for his daughters' lack of education, Gulbuddin said, "We lived in a rental and would move to a different house each year due to different reasons in addition to having financial issues."
But they are not the only ones in the family that have been deprived of an education. Gulbuddin himself had to discontinue school at 14 after his father passed away, leaving him to care for his mom and sister. His uncle helped with family expenses until Gulbuddin turned 19.
"I sold the only piece of property left by my late father for 380,000 Afghanis ($4,418 at current exchange rates) and opened a convenience store. During this time, my only sister who was engaged previously got married. My elderly mother decided that I should marry as well, so I was engaged to my cousin. I had to sell the shop to pay for the wedding, I was 22 and Qandigul was nearly 17 at the time," Gulbuddin told Alive in Afghanistan.
Gulbuddin left his uncle's home six months after being married to live independently. He rented a small home in a village on the outskirts of Taleqan, the capital of Takhar, and began working as a laborer there. After a while, Gulbuddin was tired of being a laborer there and left to work in Iran.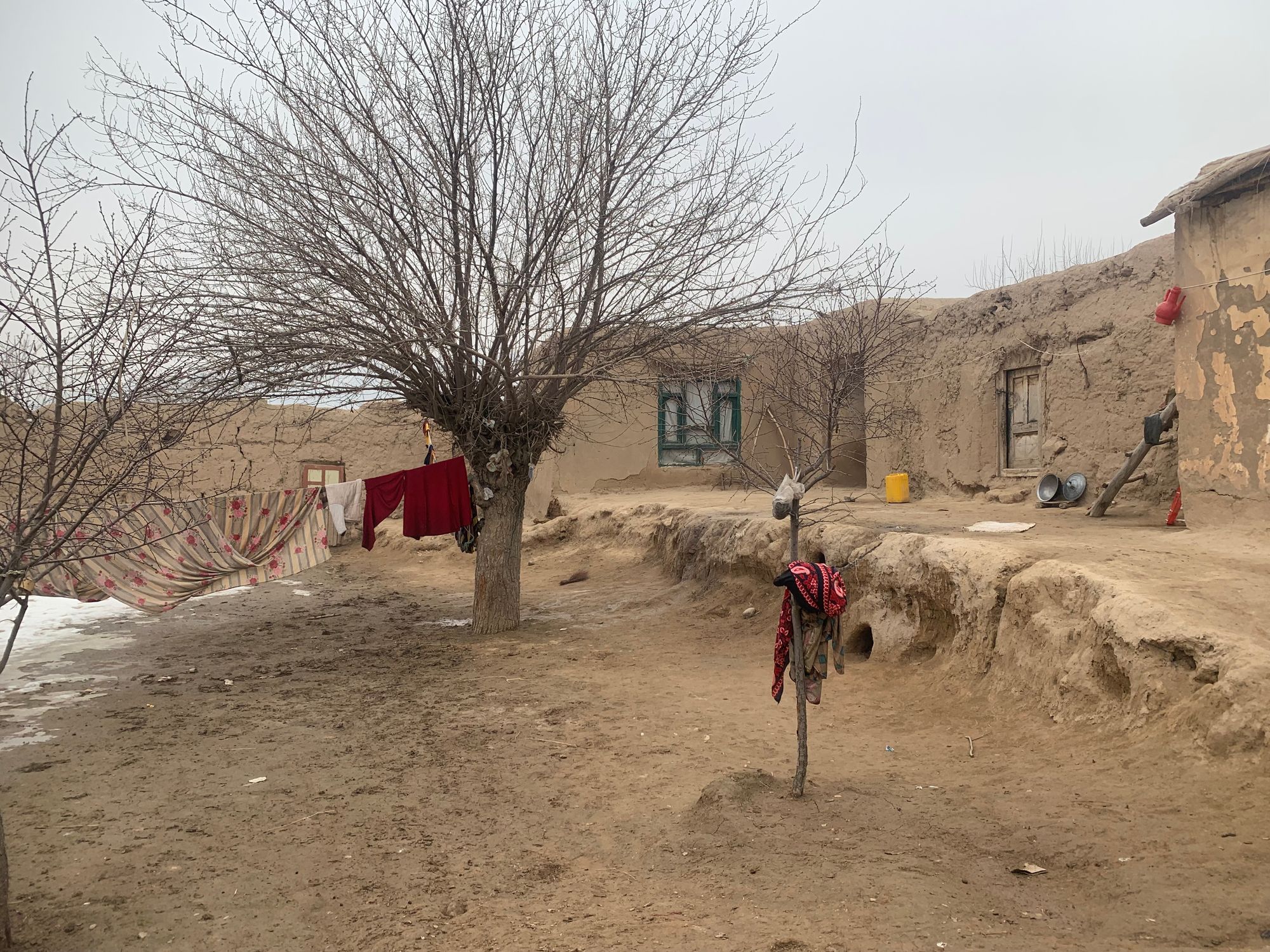 "I went to Iran illegally in 2008. My mother and wife were alone at home. I had no other choice. I worked in Iran for a year, but my paycheck was minimal. I then decided to illegally cross over to Turkey because they paid laborers better there. I spent two weeks on that dangerous journey before arriving at my destination. I was settled in a remote part of Istanbul and started working at a chicken farm," Gulbuddin said.
Turkish police arrested Gulbuddin eight months after his arrival in Istanbul and put him in prison for three months before deporting him to Afghanistan. Gulbuddin resumed working as a laborer in Takhar following his return, but Afghan laborers seldom make enough money to take care of their families.
"A friend of mine took me to UNAMA's [United Nations Assistance Mission in Afghanistan] office [in Taleqan] one day and I was hired by security with a salary of 15,000 Afghanis ($174.41) in 2012," Gulbuddin explains. "Luck" however, did not side with Gulbuddin again. He lost his job at UNAMA a year and a half after being hired. Gulbuddin claimed that the reason for losing his job was nepotism; someone else with connections was hired to replace him.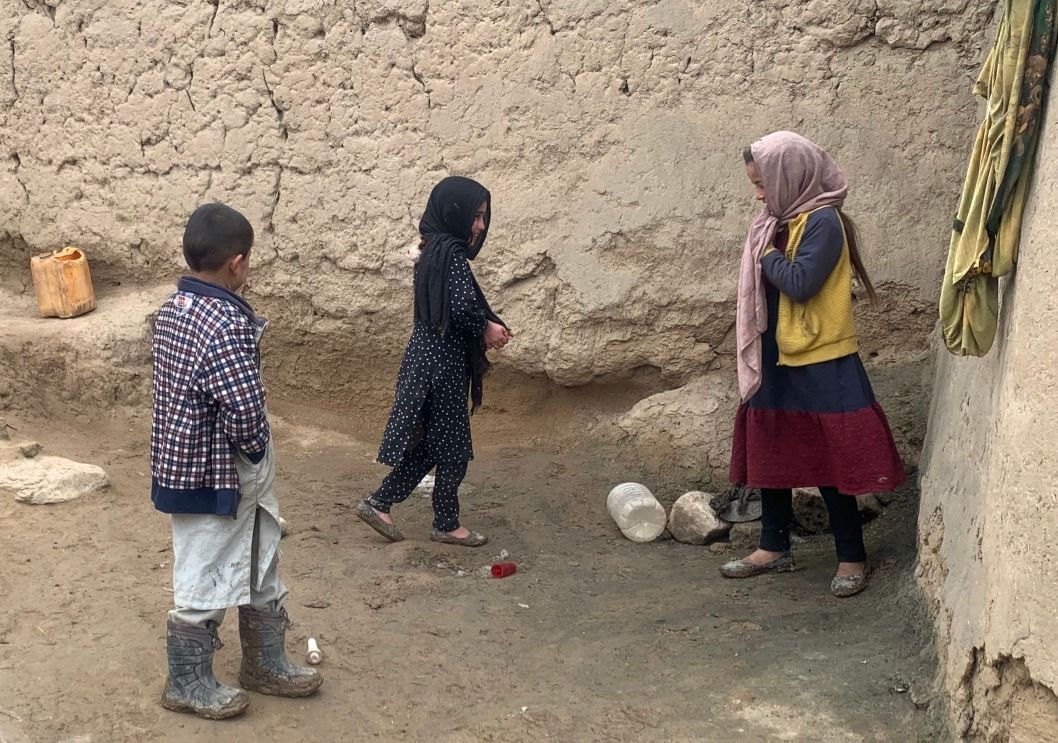 Afghanistan was one of the most corrupt countries in the world for consecutive years under the Western-backed Afghan government (2001-2021). The corruption and nepotism seeped into international aid organizations and UN agencies.
The small amount of money Gulbuddin saved during his tenure with UNAMA, soon went into paying rent and other household expenses. Gulbuddin was unemployed for the majority of the last eight to nine years, he said.
"Living conditions became so bad that we decided to sell one of the triplets. Before moving my child/children to Taleqan to sell, I approached several aid organizations and shared my issues with them but it was fruitless. The neighbors brought food sometimes but our problem was not only the food but rather clothing and other expenses and I had no choice but to put my child up for sale," Gulbuddin said, adding, "No one wants to sell their loved ones!"
What the couple did not expect was the unwillingness of any of their relatives to come to their rescue in their time of need. Most families would resort to begging out of desperation, but aware of the economic situation, the couple didn't want to ask for help from people who were financially hurting themselves.
Their two eldest daughters, 14 year-old Mah Beda and 9 year-old Khadija, were the only ones who knew about their parents' plan to sell their siblings. The girls tried to change their father's mind, but their words fell on deaf ears, according to Mah Beda.
"We told our father repeatedly not to do it! 'If you do it, we will think that you will choose to sell one of us if we are in the same situation again', but perhaps he didn't have any other choice," Mah Beda told Alive in Afghanistan.
According to Gulbuddin, selling one of their children was a last resort in an effort to take care of the others for a while. When they arrived in Taleqan, he first priced each of the triplets at 150,000 Afghanis ($1,744), in the end he was willing to sell them for 130,000 Afghanis each ($1,511).
The potential buyer, 39 year-old Abdullah Mohammadi, was willing to pay the price to adopt one of the children. A house painter, Abdullah, and his wife have been married for 14 years but have no children.
However, raising the triplets was full of challenges for their mother Qandigul, who did not agree to sell her children initially and only succumbed after pressure from Gulbuddin.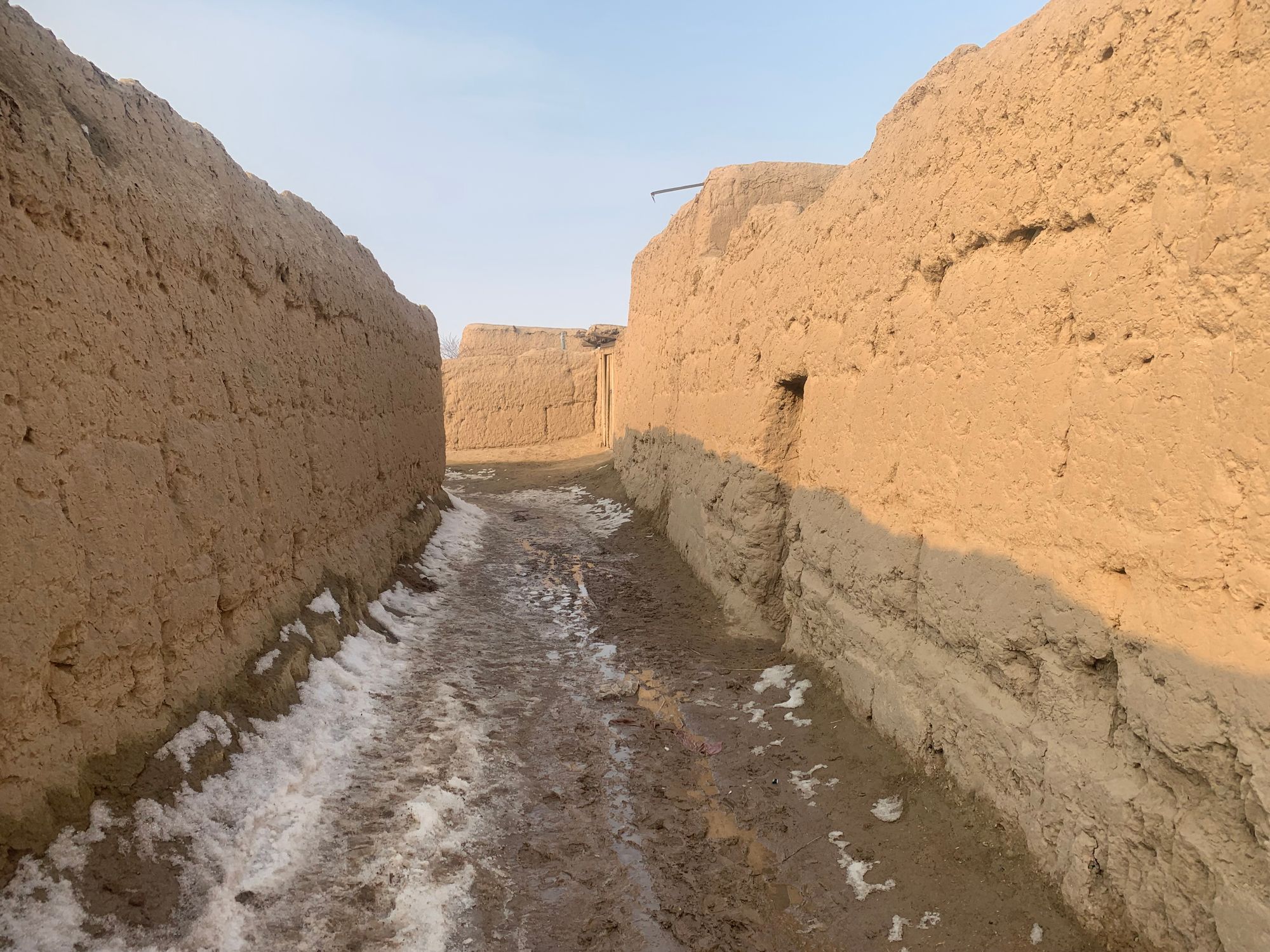 "I have not been out [of the house] since they were born, nor could I participate in any ceremony [weddings, family gatherings]. I still disagree [about selling the children] but what is the solution? [what other choice do I have?]," she told Alive in Afghanistan.
Qandigul's eyes started to well up as she was talking about selling her children, and she had difficulty speaking as she was trying to hold back the river of pain consuming her.
"We didn't even know what would happen to Tayyip after he was sold," She said, adding that she continually argued with Gulbuddin to prevent the sale of their children but was left with no choice.
"We traveled to Taleqan City for two consecutive days. We would go out in the morning and return home in the evening. On the second day, Abdullah came by, ready to adopt one of our children and pay us in exchange," Qandigul said. The couple hadn't selected which of the triplets they were going to sell but Abdullah chose Tayyip.
"We decided to adopt a baby to keep my wife busy at home, I considered adoption several times but never succeeded [to find a child to adopt]. I told some of my friends and asked them to keep an eye out. One of my friends contacted me months later, notifying me of a child being sold at the bazaar. I went to the address soon after hearing the news, and when I arrived, I saw a person that had three equally-sized children. [Gulbuddin's] face was disheveled, seeming like it is carrying a heavy problem," Abdullah told Alive in Afghanistan.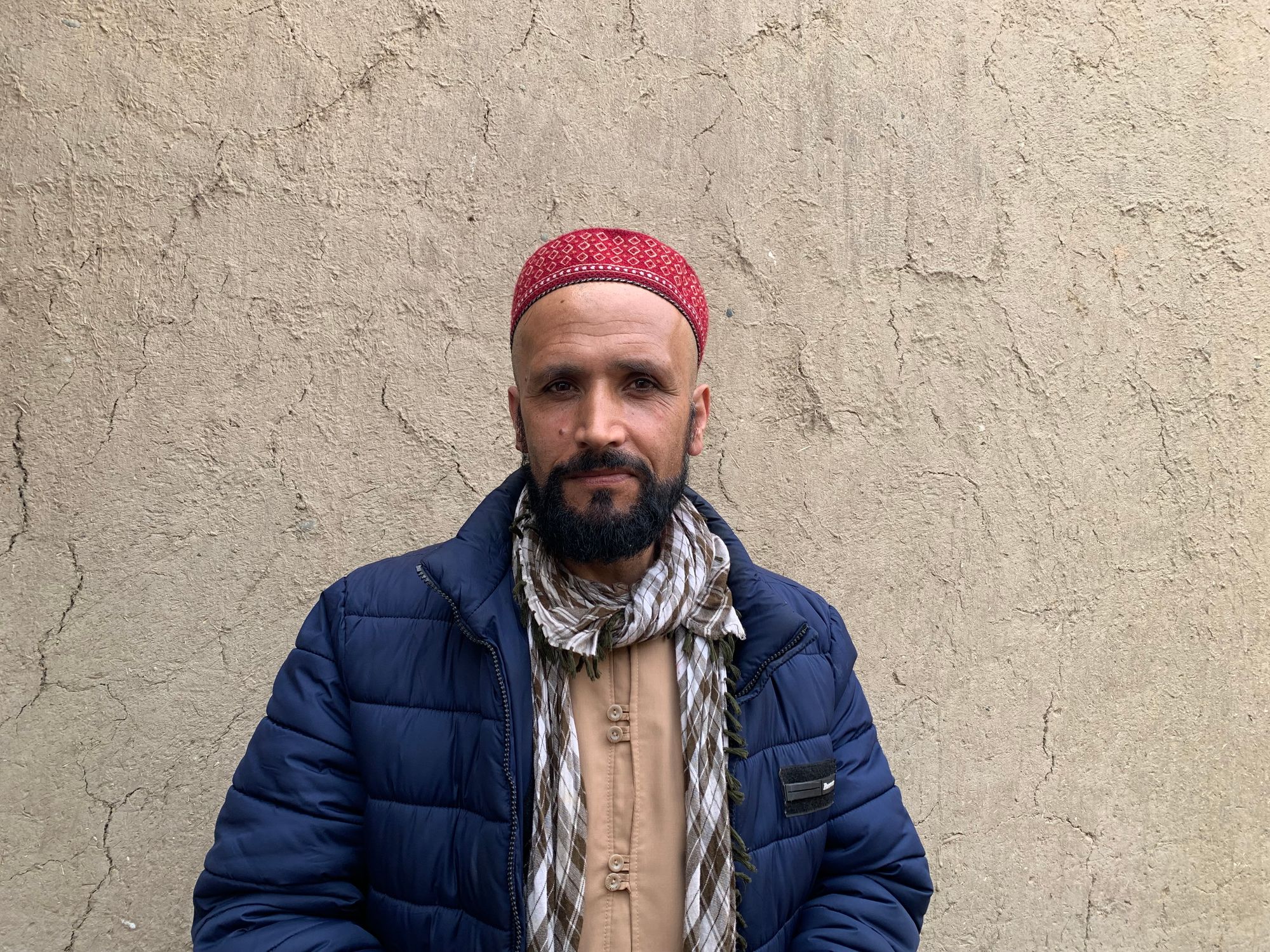 "How much for your child?" Abdullah asked Gulbuddin.
"150,000 Afghanis ($1,744)," Gulbuddin replied to Abdullah.
"After bargaining, we agreed on 130,000 Afghanis ($1,511). I was buying the child, but I hadn't told my wife I was bringing her a baby yet. That was when the Taliban showed up, I didn't know who they were, but I realized later [that the guy who came to the market to stop the sale] was the head of Takhar's National Disaster Management Authority (ANDMA). I don't know where they got their information, but he prevented the child from being sold and didn't allow me to enter into an agreement [with Gulbuddin]," Abdullah said.
Abdullah went on to add that he was initially ecstatic about having a child but was disappointed by the decision of the ANDMA Director. On the contrary, Gulbuddin seemed happy with the intervention, according to Abdullah.
"After a while, I realized that taking away an innocent child from his/her parents is an extremely difficult thing to do, subsequently making me happy that it didn't happen," Abdullah said.
While dropping off a care package of food items and clothes at Gulbuddin's home, Ahmad Sajid Seeyar, the Taliban's ANDMA Director told Alive in Afghanistan, "For now we have handed over 10 food and non-food items to this family, we have also asked partner aid agencies for more help."
Following the completion of content production for this article, two local businessmen donated 8,000 Afghanis and some food items to the family.
Gulbuddin and Qandigul said they have temporarily changed their mind about selling their child. However, if their financial situation does not improve, they may have no choice but to resort to selling their children.
---
Alive-in is a not-for-profit media agency that mentors journalists from underrepresented communities to increase local and national understanding.
If you are able to support our work financially, please click the button below.
---