Salt, a Taste of a Larger Problem
Laborers working at a salt factory in Afghanistan's capital Kabul is barely making enough to feed their families as the country's economic and unemployment crises continue.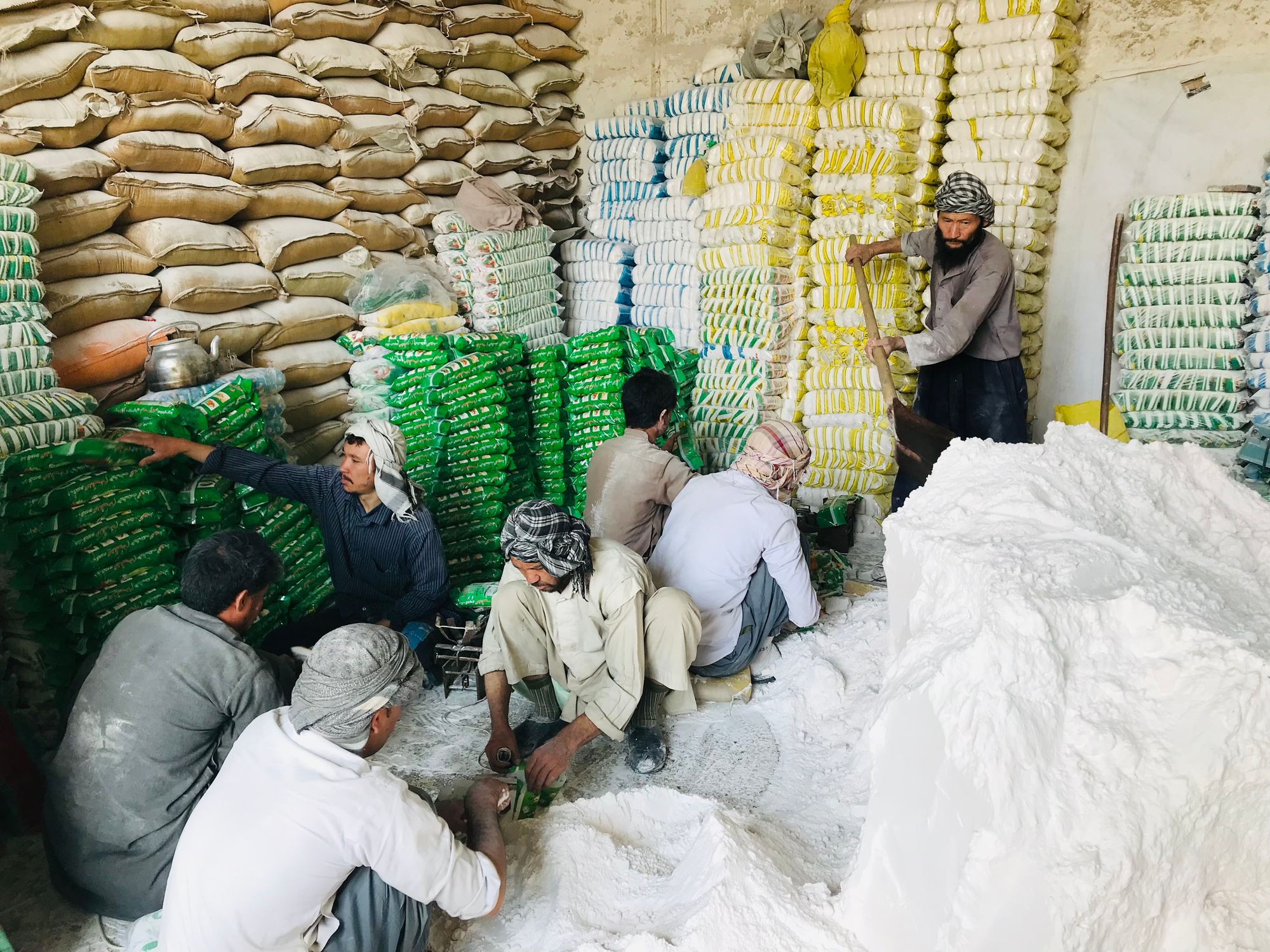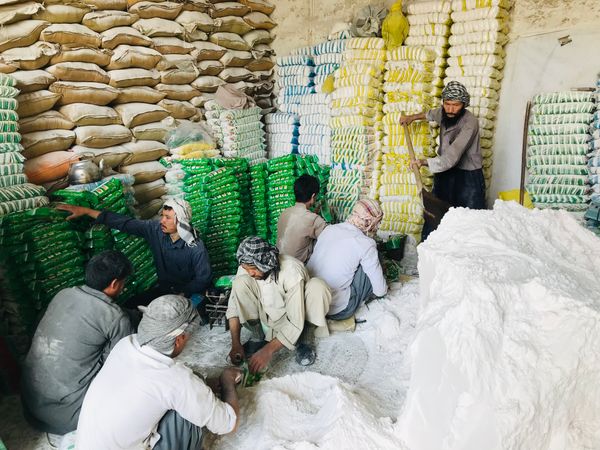 Written by Razia Jafari
KABUL, AFGHANISTAN — Although a large number of investors and businessmen left Afghanistan following the collapse of the previous Afghan government; some stayed to deal with the situation and provide an opportunity and employment for their fellow citizens.
Small businesses in Afghanistan who somewhat thrived during the rule of Afghanistan's western-backed government are barely hanging by with profits plummeting and cost of keeping businesses open increasing by the day.  
50-year-old Haji Eid Mohammad Mohammadi is a businessman who opened the Sadaf Salt Factory in Dasht-e Barchi, a neighborhood in Afghanistan's capital Kabul 15 years ago.
"I decided to start this factory for various reasons, chief among them was to create jobs for a number of poor and needy citizens," Eid Mohammad told Alive in Afghanistan.
Jawad Hussaini, a 25 year-old laborer who has been working at the factory for a year on daily wages said, "I smuggled myself to Iran for work and spent some time tailoring under very bad circumstances. I was deported after a while."
Although everyone in Afghanistan is struggling, the workers who spoke to Alive in Afghanistan expressed appreciation for the opportunities provided by  Mr. Mohammadi's Sadaf Salt Factory.
Mr. Jawad Hussaini added, "I am happy to be working in this factory now and get paid 300 Afghanis ($3.47) a day."
The factory has no sign outside, it's marked only by a rusty metal gate open with a truck parked inside, practically invisible to unknowing members of the public. Inside  laborers load a wheelbarrow with salt rocks. Once full, one of them pushes the wheelbarrow and dumps the cargo  on top of a growing rock pile inside the factory.
A rusty machine crushes the rocks into powder creating a loud, constant nuisance. Other laborers are sitting near powdered white salt gathered in a large mound. They fill plastic bags before sealing them, inserting these bags into larger bags, and throwing them onto a pile nearby.
A couple of rickshaws and mini-trucks are parked in the factory's driveway loading salt to transport to Kabul. Mohammad's factory is a busy place today. But lately this is not always the case.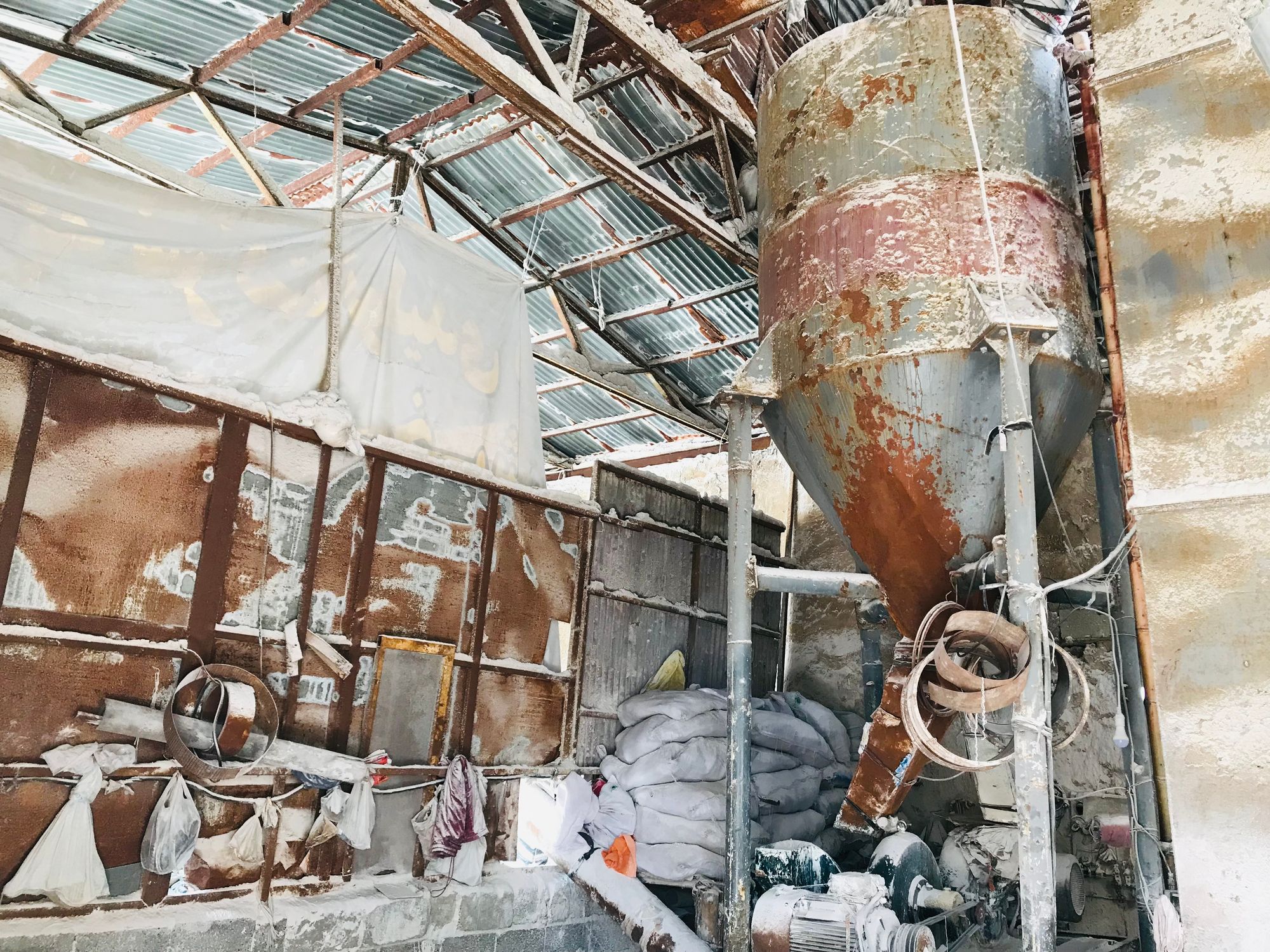 The salt rocks used at the Sadaf Salt Factory are imported from the northern provinces of Takhar and Balkh. But the factory does not own a filtration/refinement machine, so the salt Sadaf produces is only suitable for animals, making Afghan sheer-e yakh (ice cream), detergents,  and salting roads during winter.

According to Taste of Home, an American cooking magazine, "Salt stops your darks from bleeding into other clothing and also acts as a powerful stain remover.
At one time Mr. Mohammadi's factory employed five permanent and 15 part-time staff members, but now can only afford to employ day laborers. According to Mr. Mohammadi, he reduced staff salaries due to the decrease in sales as well as the increase in taxes and transportation costs. However he still couldn't afford to pay his staff and was forced to let his full-time employees go and shifted his staffing model to rely on ad hoc, temporary or part-time workers.    
Mr. Mohammadi told Alive in Afghanistan that salaries for permanent  staff were reduced from 12,000 to 8,000 Afghanis per month ($138 to $92) and salaries for part-time staff were reduced from 4,000 to 3,000 or in some cases 2,000 Afghanis a month ($46 to between $23 and $34).
Furthermore, the reduction in monthly income takes place at a time when prices for daily commodities such as groceries have nearly increased threefold. For more information about Afghanistan's economic situation, please read Alive in Afghanistan's articles on Economy.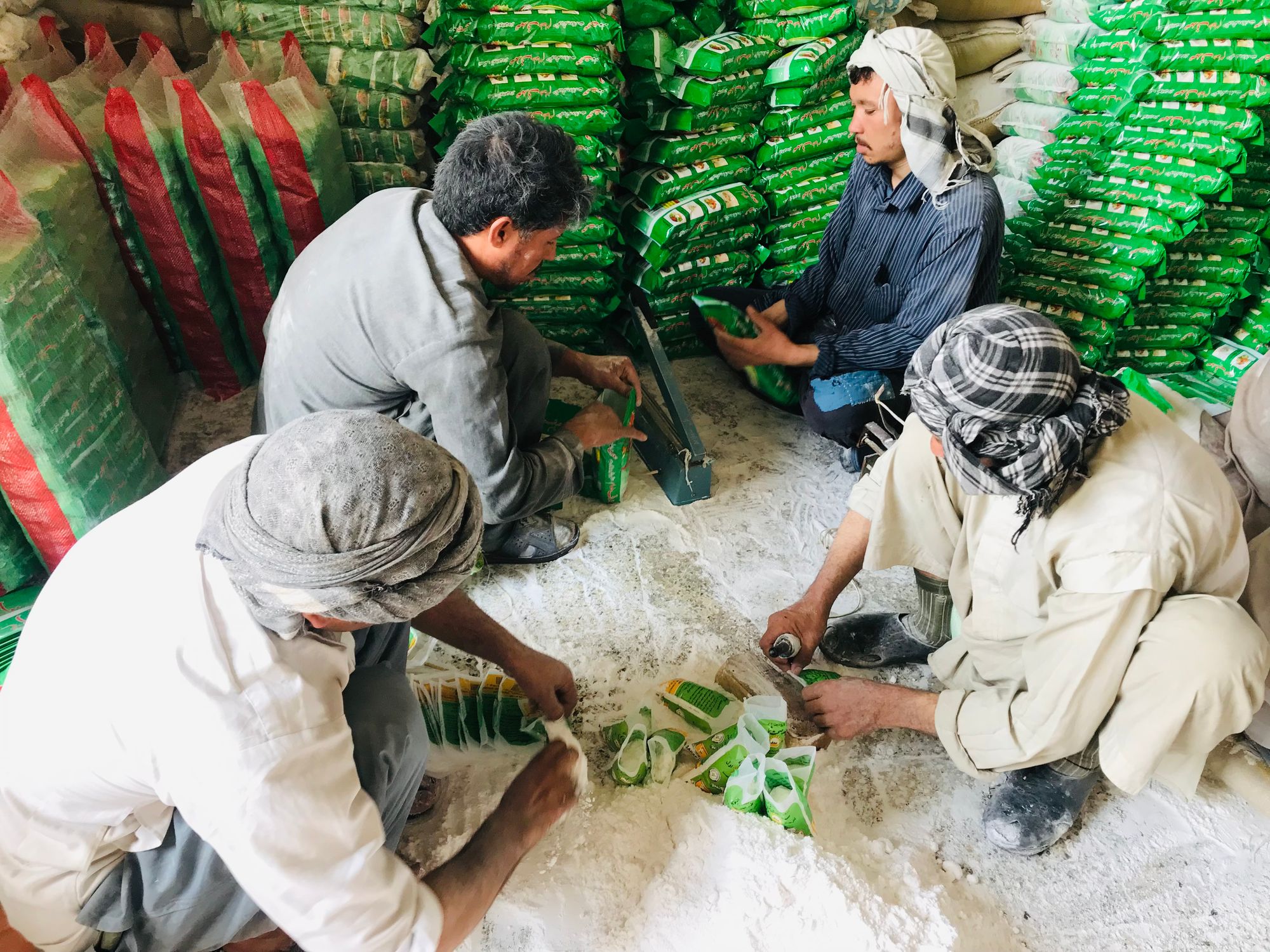 "Our production and sales were better during the previous government, but decreased exponentially following the Taliban takeover of Afghanistan," Mohammadi said.
Salim Hassanzada, a 27 year-old former part-time employee told Alive in Afghanistan, "I used to earn 800 Afghanis a day before the fall of the previous government. Now unemployed, I only come here on days they need salt to be unloaded and get paid 300 Afghanis for the day."
Even getting paid a small amount removes some of the stress and fatigue from Mr. Hassanzada's life. According to him, before he was hired part-time at the factory last year, , "I couldn't find any work for a week, there was no food in the house. Seeing two hungry children at home was very hard on me."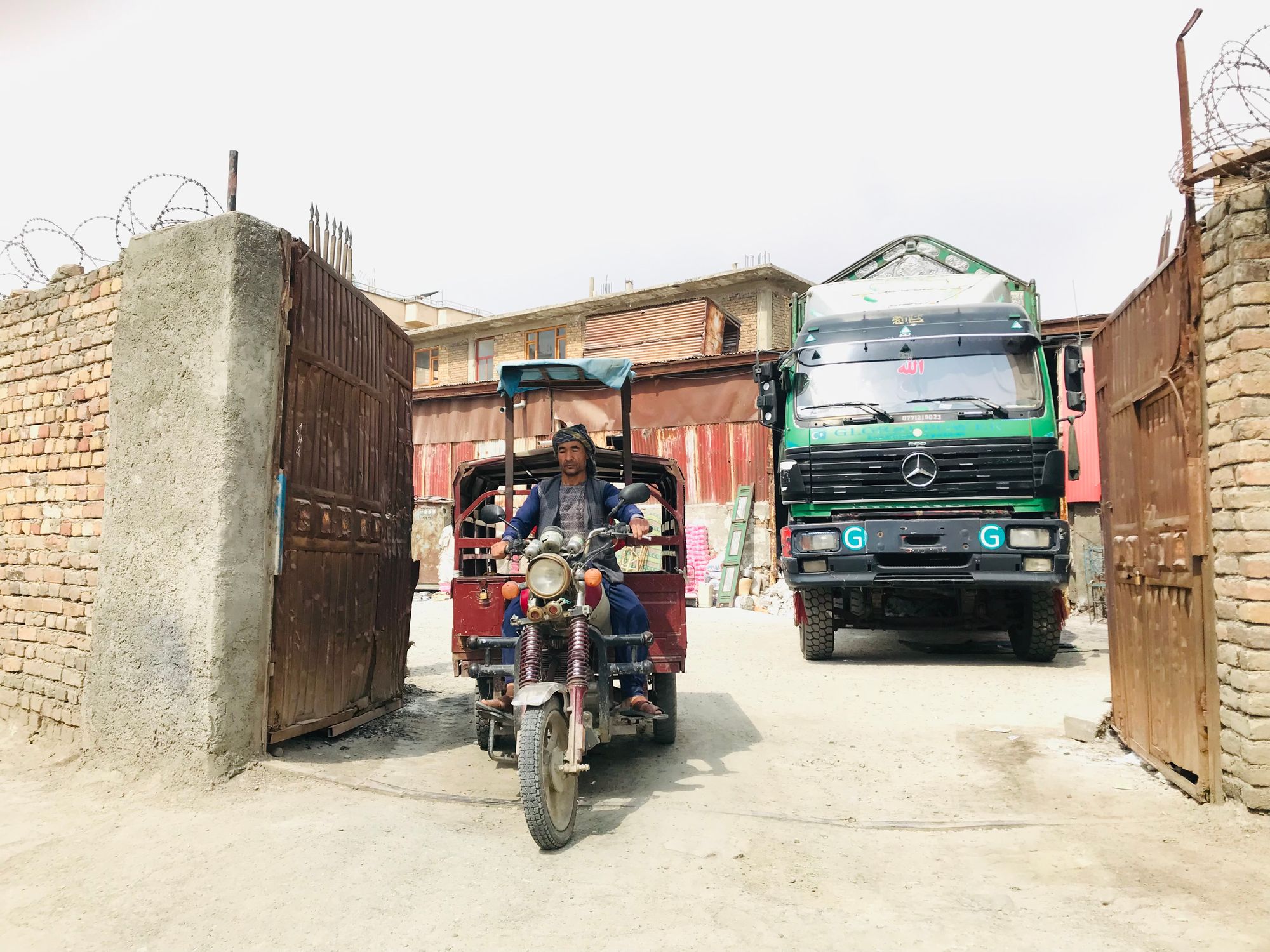 Following the establishment of Afghanistan's western-backed government under the leadership of former President Hamid Karzai, a number of businessmen and investors inside and abroad showed interest in investing and establishing new business in Afghanistan, causing a growth in the number of businesses operating in the country.
However, the fall of the previous government preceded an economic collapse that fueled unemployment within the country. Businessmen and investors, part of a large exodus of Afghans, chose to flee the country by any means possible, despite the risks involved.
In January the International Labor Organization (ILO) issued a statement  totalling Afghanistan's job losses at more than half a million in the third quarter of 2021.
The organization further raised concern that the number of unemployed Afghans, "[M]ay reach 900,000 by mid-2022." However, the organization  has not provided further updates on last year's estimates.