Salon Eliminates Hair and Ignorance
Customers waiting their turn at a salon in western Afghanistan's Badghis province could take the time to read a book from the small library, an initiative by the owner who regrets not finishing school.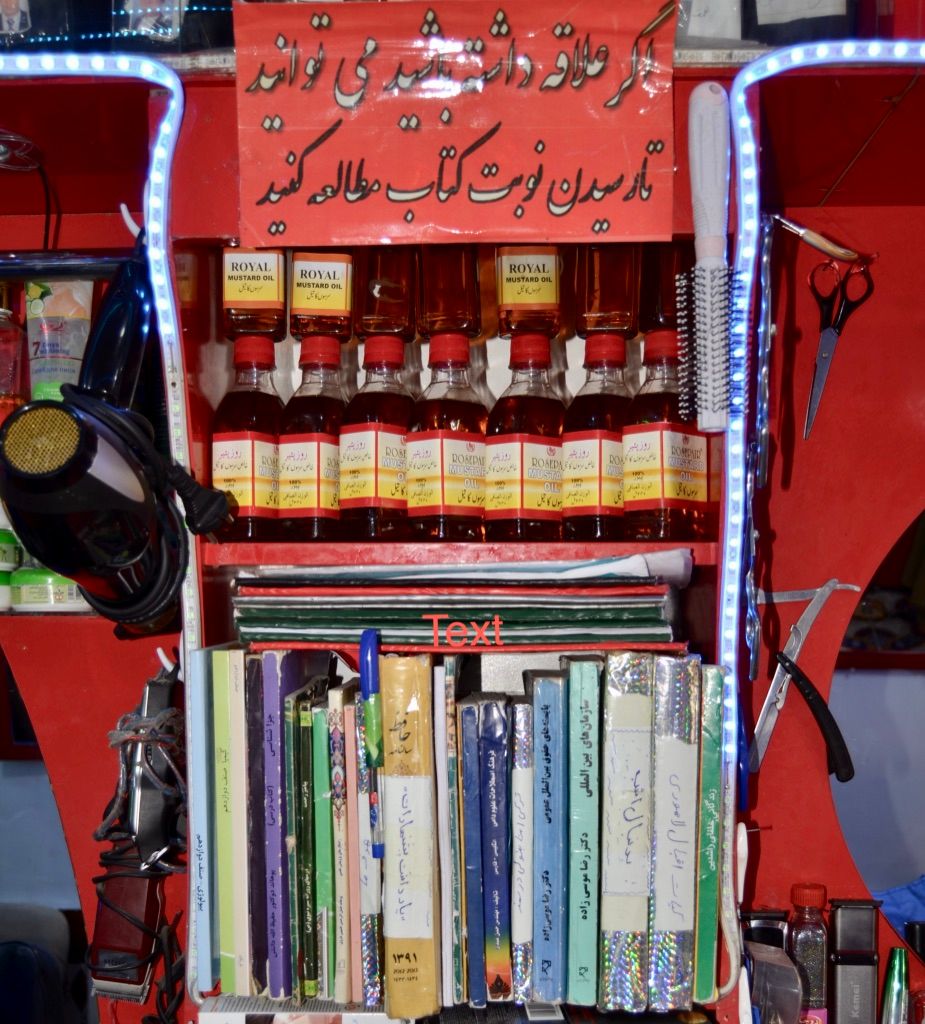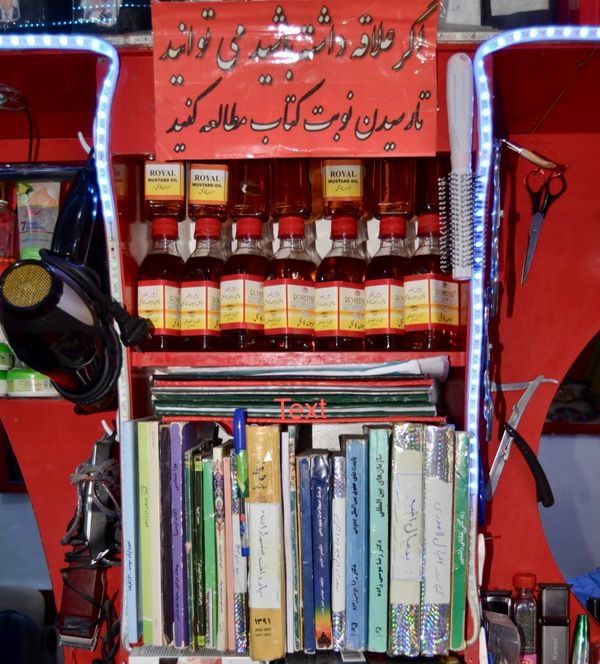 Written by Abdul Karim Azim
QALA-E NAW, BADGHIS — "If interested, you can read a book while waiting for your turn!" reads a sign perched on top of a shelf with a few books on display. This is the Amini Beauty Salon located in Qala-e Naw, the capital of the western province of Badghis.
The buzzing of electric razors and the snap of scissors cutting hair, mix with the occasional conversation. Several men sit waiting for their turn with a stylist, reading books instead of the usual; scrolling through their phones.
"I couldn't continue my education above 8th grade because of financial issues; this motivated me to promote reading [by opening the small library] so others like me, would be encouraged to read again," Wazir Ahmad Amini, hair stylist, and owner of the Amini Beauty Salon, told Alive in Afghanistan.
Amini purchased the books in the neighboring province of Herat and buys more every six months. Initially, books were lent to customers but he had to stop because some customers failed to return the books.
Mr. Amini learned the profession in Herat and has been a hairstylist and salon owner for the last 10 years.  This is perhaps one of the only stores in Badghis with a "Call for appointment" sign on the shop window due to its busy schedule.
But the library is not the only perk provided for Amini's customers. Each of his regular customers has their own personal bag. Their picture is stapled to the outside, while inside the bag are a number of dedicated tools including razors, combs, and scissors. The bags are kept together inside red lacquered cabinets hanging above the salon's mirrors.
In addition to cutting hair, the salon offers facials and provides the option for a shower after. In Qala-e-Naw very few people have access to fresh water for showering, which makes the Amini Beauty Salon extra special.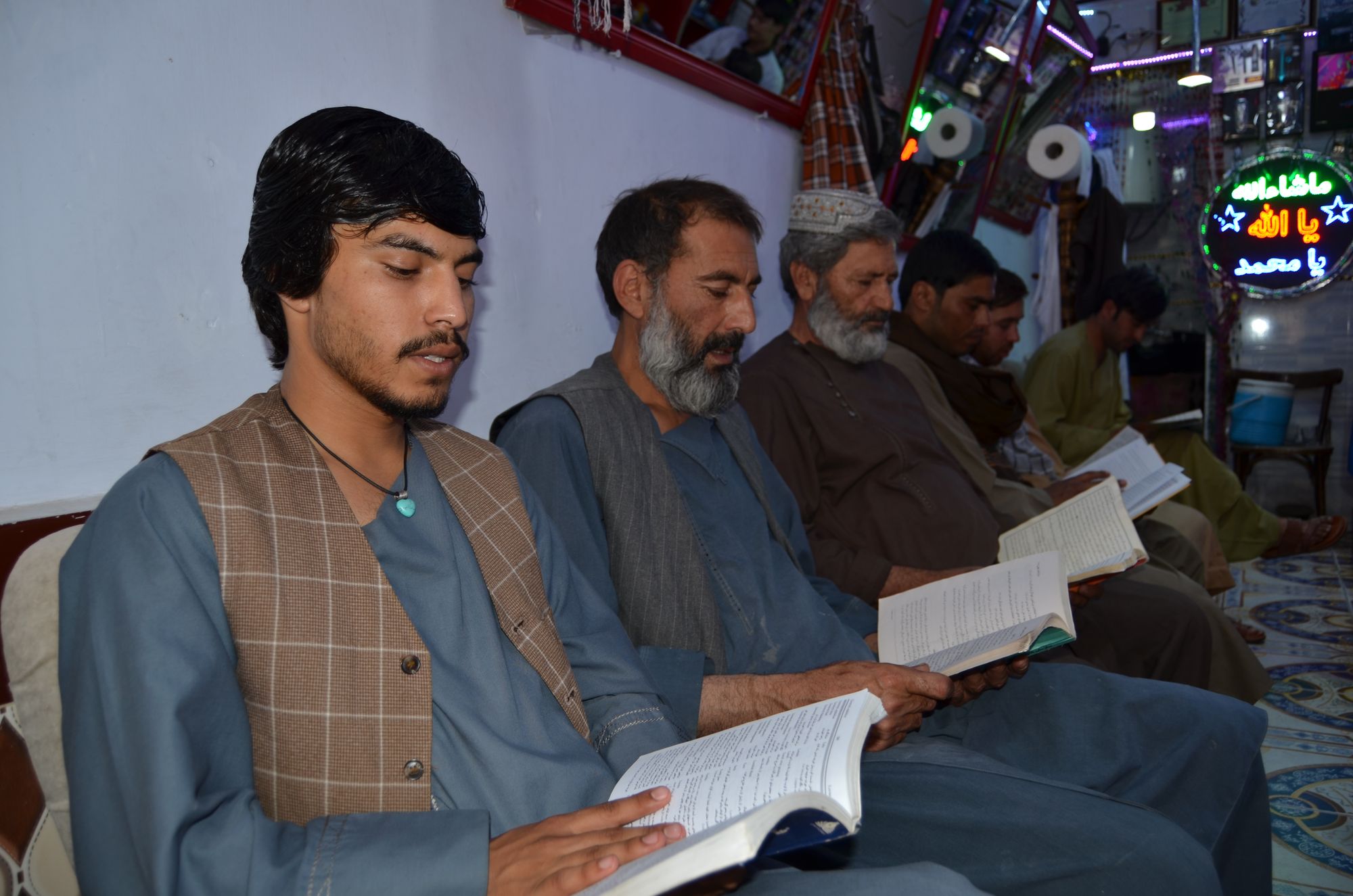 "I have been a customer for over a year. I appreciate his creative promotion of reading and I ask all businesses to foster this culture. I can use the half an hour of waiting to read," customer Abdul Karim said.
Amini's salon has five styling spaces, and each service is priced differently. The salon has five stylists on staff and earns between 2,000 to 5,000 Afghanis a month ($22.36 to $55.91 based on current exchange rates). Half of this is spent on staff salaries and the monthly rent.
Malik Shah, a teacher who is also a frequent customer said, "This is a very good move. It's the first store in Badghis that has taken a step to promote reading, raise awareness, and let people learn. I am very happy!"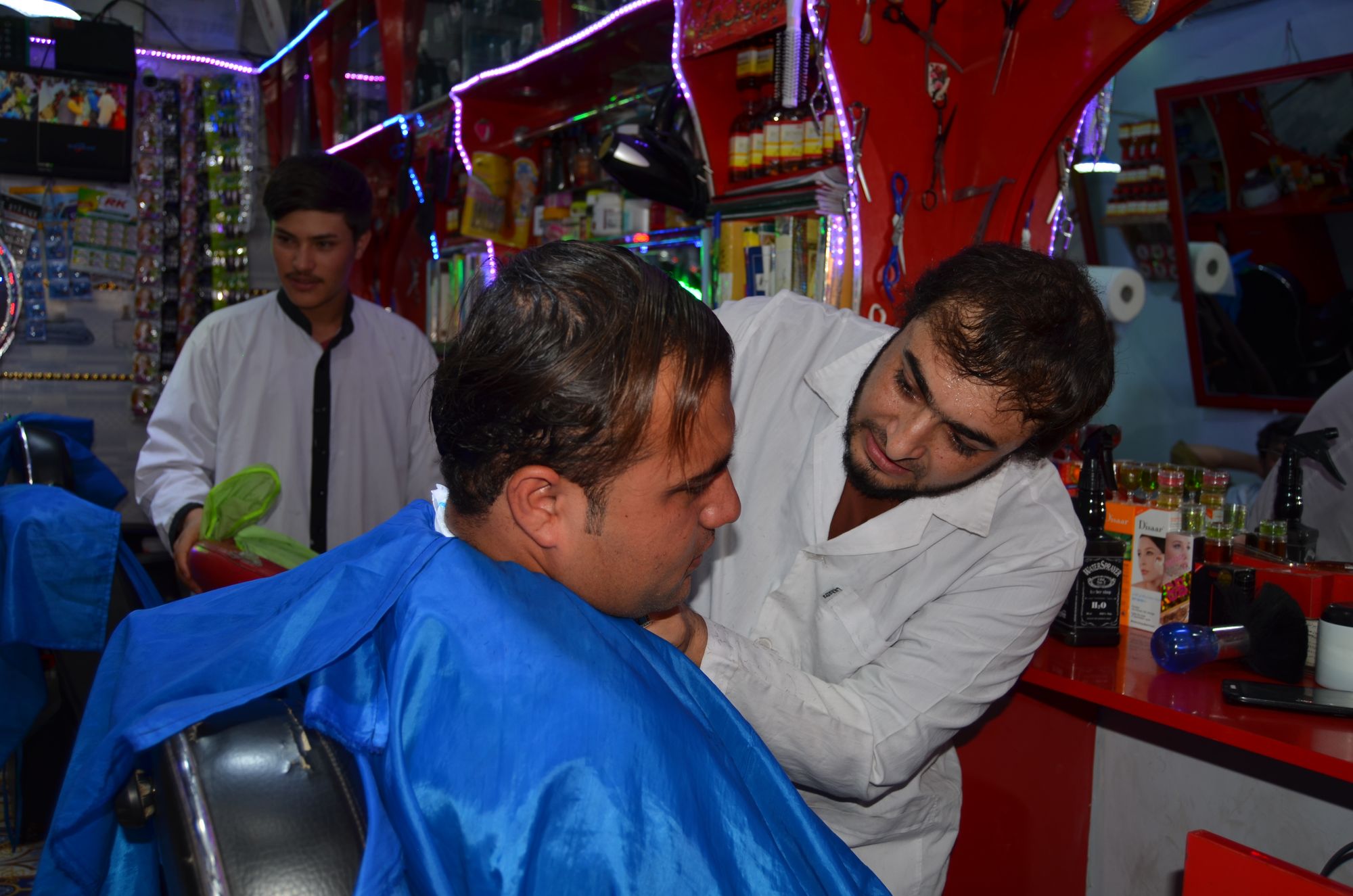 Malik  Shah wants other businesses to follow suit and hopes the Taliban government will encourage and assist such businesses.
Elyas, a customer who has frequented the Amini Salon since its opening said, "We use the 20 to 30 minutes of waiting to read books."
Elyas believes creating such spaces helps customer/merchant relationships and urged other business owners to do the same.
Owner Wazir Ahmad urged the Taliban government to work on creating employment opportunities for the Afghan youth and prevent illegal migration to neighboring countries which may risk the lives of Afghan youth.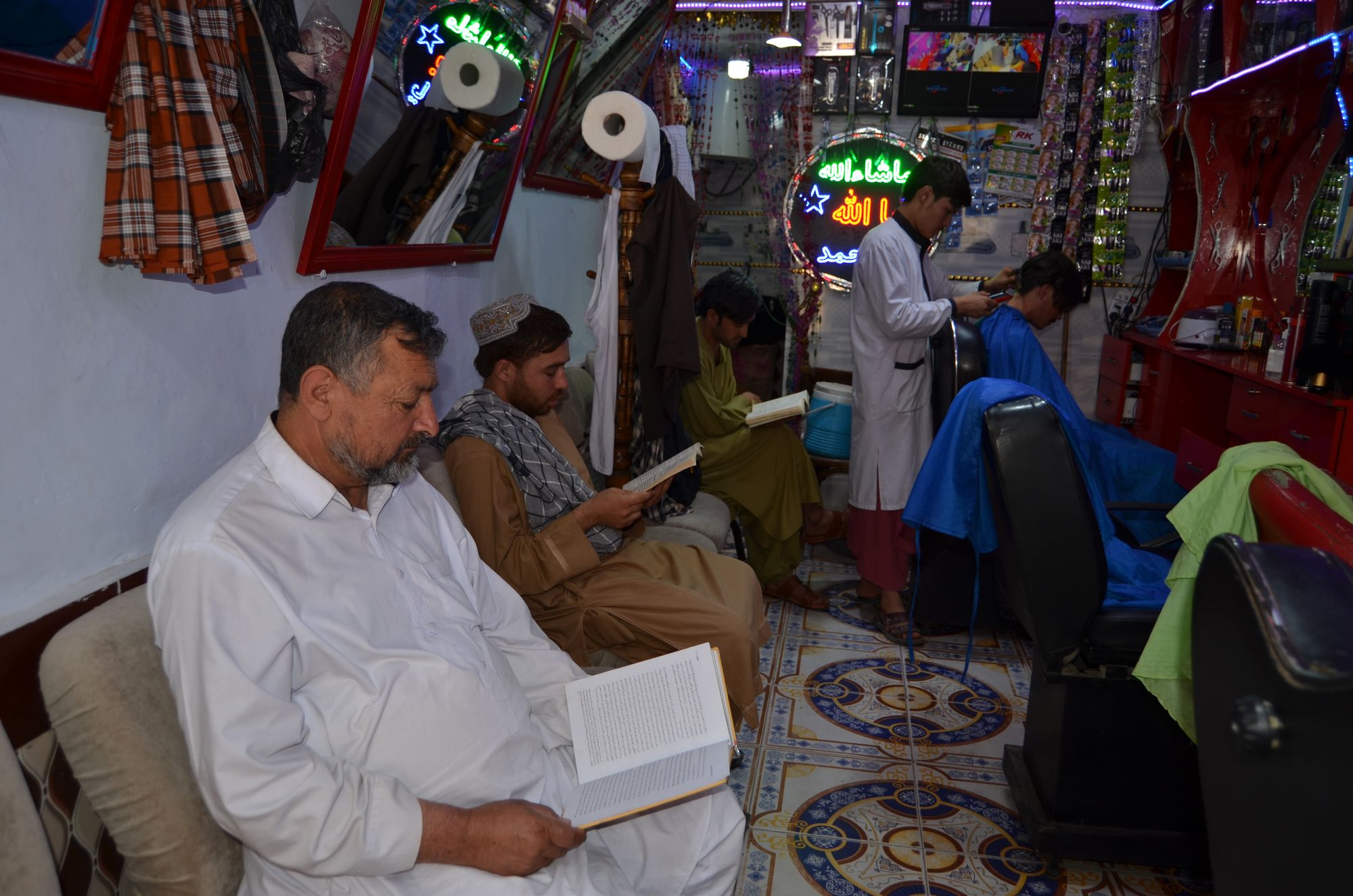 ---
Alive-in is a not-for-profit media agency that mentors journalists from underrepresented communities to increase local and national understanding.
If you are able to support our work financially, please click the button below.
---