Opium Harvest in Full Swing in Afghanistan's South
Opium harvest is in full swing in Afghanistan's southern region. According to traders, the Taliban decree that banned the cultivation and trade of narcotics, including opium, earlier the month is a new interpretation of the old tactic; to restore the falling value of opium in the region.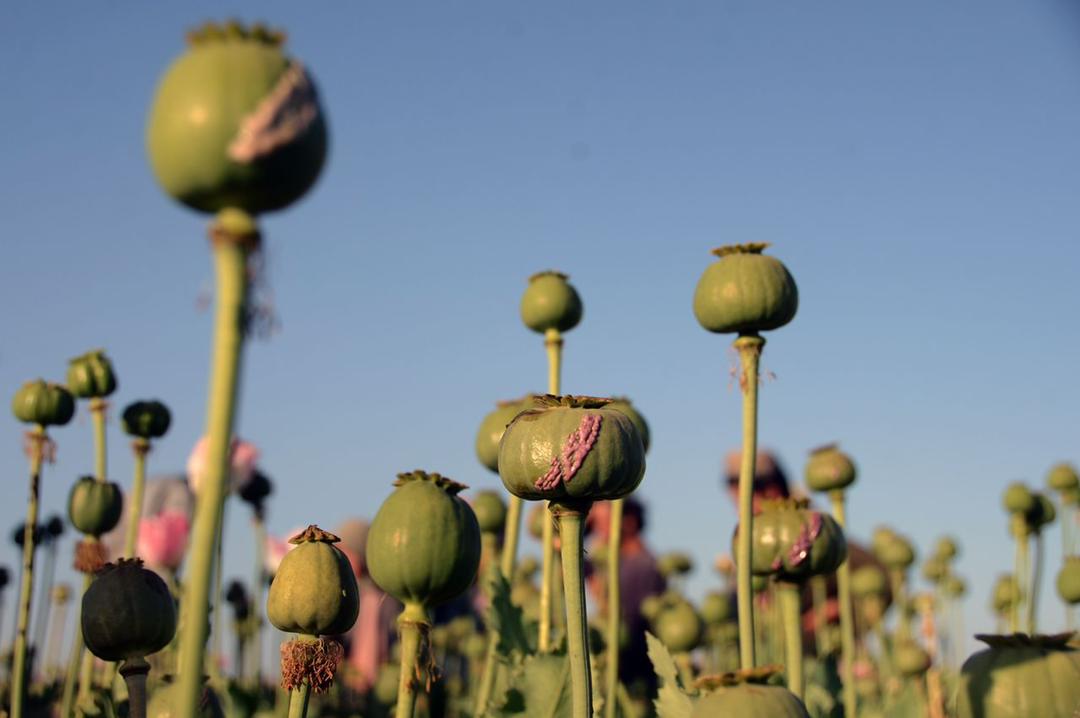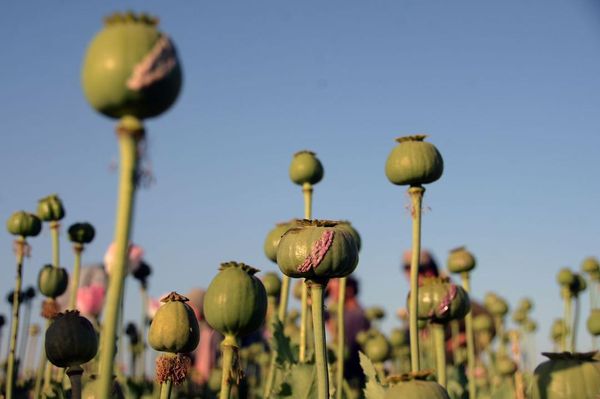 Reporter's name held for safety, edited by Mohammad J. Alizada, and Brian J. Conley
---
---
KANDAHAR – Opium cultivation in Afghanistan's southern provinces has been unprecedentedly high this year compared to the previous two decades. Kandahar, Helmand, and Oruzgan cultivate the highest amount of opium. Residents of these provinces told Alive in Afghanistan the current economic collapse and the persistent drought forced farmers to grow opium instead of other crops. However, farmers and traffickers say that the lack of a clear strategy by the Taliban over the past eight months emboldened landowners and farmers to grow more opium.
According to a UN Office on Drugs and Crime (UNODC) report on the drug situation in Afghanistan last year, "The 2021 opium harvest, completed in July, marked the fifth year in a row with production at historic highs of more than 6,000 tons, potentially yielding up to 320 tons of pure heroin to be trafficked to markets around the world."
The report said that income from opiates in Afghanistan amounted to some $1.8 to $2.7 billion in 2021. Kandahar and Helmand were among the highest producers of opium the previous year, historically, both provinces have been producing the highest amount of opium.
The Taliban leader Mullah Haibatullah Akhundzada announced a ban on the cultivation and trade of all narcotics, including opium, on April 3. However, the traders who spoke to Alive in Afghanistan said the decree is a new interpretation of the old tactic; to restore the falling value of opium in the region.
According to a report by the UNODC, "Despite a 13 percent increase in the national average of opium price, farm-gate prices at harvest time remained very low in 2021. This points towards an opium market that has saturated by sustained high levels of production in the past years."
Currently, the opium harvest is in full swing in regions with warmer climates such as Kandahar, Helmand and Oruzgan. This spring Kandahar's Zhari, Panjwayi, Maiwand, Khakrez, Ghorak, Nesh, Mianishin, and Shorabak districts were covered with the pink and white flowers of poppies.
In Zhari district, which historically has produced large amounts of good quality agricultural products, farmers have cultivated nothing but opium this year.
Abdul Salam, a resident of Zhari district, said he had used all 40,000 square meters of his farm for cultivating opium. Salam said, "There is no water in our canals because of the persistent drought, we have to take water out of wells using generators."
According to Mr. Salam, cultivating other agricultural products won't even account for the fuel needed to irrigate the farmlands, let alone other expenditures necessary for farming. Farmers also need access to cold storage to preserve the products they grow before sending them to market. Currently these resources are not available in their community.
---
---
Lal Mohammad, another farmer who cultivated opium on his 30,000 square farm on the Kandahar – Herat highway said he is growing opium poppies because the Taliban failed to announce a ban.
"It was difficult to cultivate opium in the past, we had to cultivate it secretly, and hide the opium in the ground after harvest until the buyers came and transported it. Now everyone can grow, transport and sell it easily," Lal Mohammad said.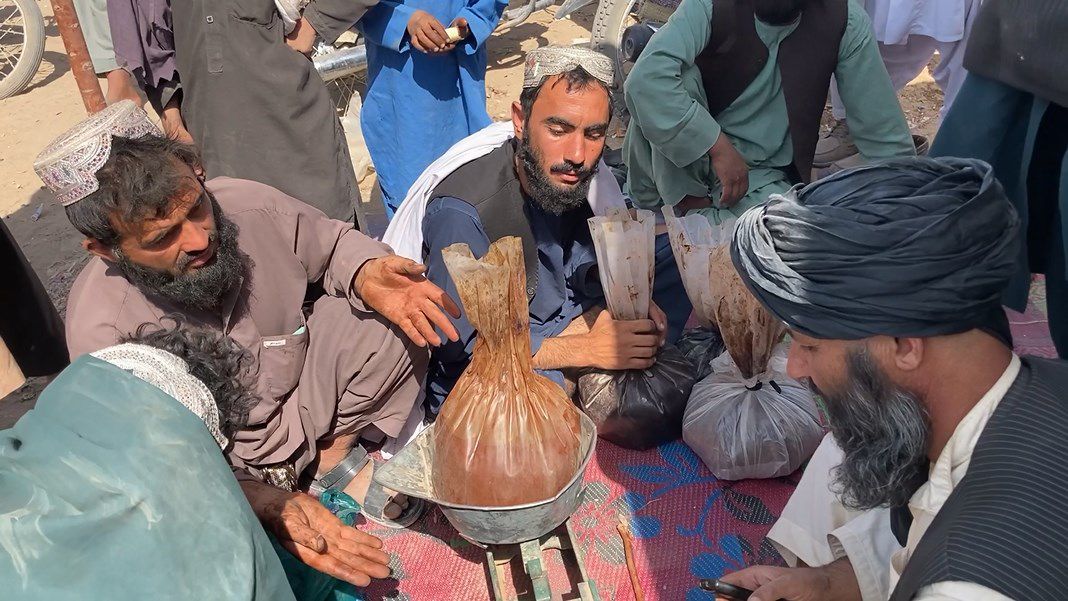 Fazel Mohammad, a resident of Maiwand district who cultivated opium on his land, spoke of the difficulty and risk involved in opium cultivation during the previous government that collapsed in mid-August of last year.
"Security forces and foreign allied troops would carry out military operations to destroy the plants and arrest landowners and workers. Now farmers can harvest without any fear of the Taliban, smugglers then collect the poppy, process it and then traffic it out through Bahramcha, in Helmand," Fazel said.

Bahramcha is an infamous bordertown in the south of Helmand where drugs like opium are smuggled to Pakistan. Opium is not only beneficial to landowners and traffickers, it also provides jobs to thousands of others from across Afghanistan who come to the southern region during the harvest season.
Many Afghans are able to find short-term work harvesting opium poppies. With rampant unemployment, and an economic collapse, the opportunity to work is a welcome respite. The workers, primarily young men, say poverty has forced them to accept the potential health risks and harvest opium.
According to the laborers, the health risks involved include the strong scent of opium during harvest and the material sticking to their hands, which they touch their faces with. Sometimes the odor can become so strong that laborers working on fields can go unconscious or poison themselves with the residue of the substance. Laborers who work the fields for many years can also get addicted to opium.
Niaz Mohammad, a laborer from neighboring Zabul province, who has been unemployed for several months, is in Kandahar to work during the harvest season and said, "There is no job. We don't even have 10 Afghanis to buy a piece of bread. All the young people are unemployed, we have been waiting for the harvest season for six months."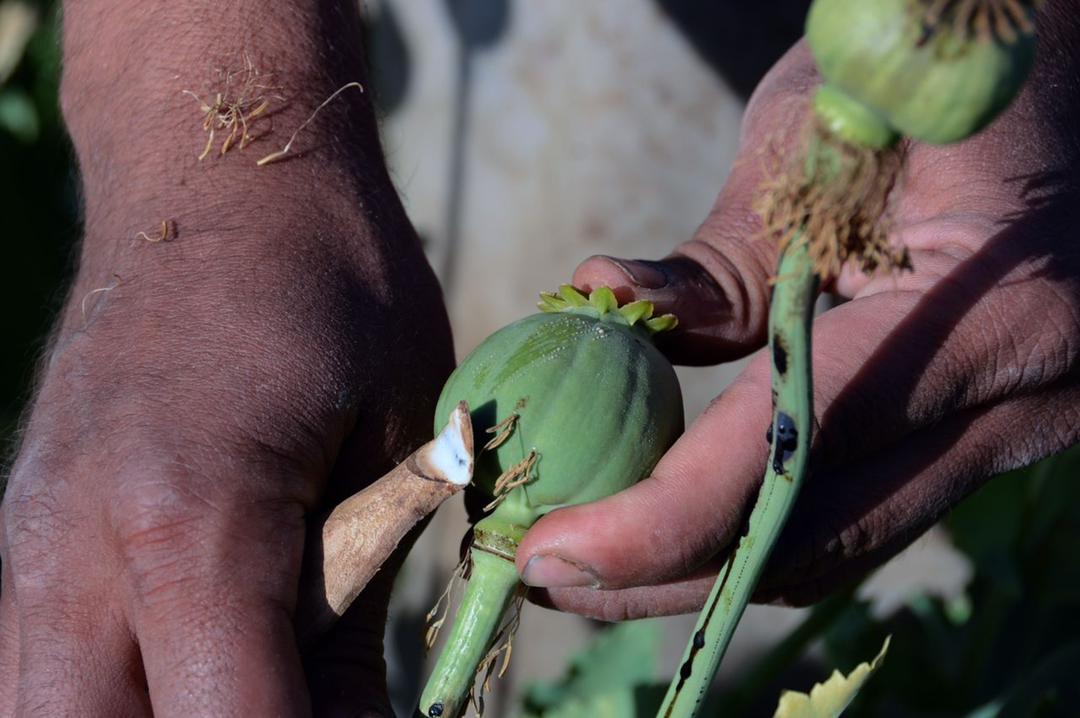 Janan, a laborer from Qarabagh district of southeastern Ghazni province said long term unemployment left him no choice but to come here.
The workers are paid not with money, but with opium, Janan told Alive in Afghanistan, "They are giving me 4kgs of opium in exchange for my work."
An opium trader speaking to Alive in Afghanistan on the condition of anonymity said that drug traffickers in Oruzgan, Kandahar, Helmand, Nimroz and Farah have been storing their opium for the past six months awaiting a decree by the Taliban.
"Opium prices have increased and our business has expanded following the Taliban's announcement of the ban," the trader said. He claimed that the price of opium per kilo skyrocketed from just over $70 before the ban to $238 after, over three-fold of an increase.
The opium market in Hawz-e Madad area of Zhari district used to be open only two days a week, it is now open every day, full of farmers, buyers, and drug traffickers.
Ahmadullah, an opium farmer and trader, claimed that opium prices have increased daily since the ban was announced. According to the traders and farmers, the Taliban told them that farmers can harvest their crops without worry and the trade will not be banned during the current season.
---
---
Farmers say if the decree is implemented, they would have to think of an alternative agricultural product to cultivate. Samiullah, a farmer in Panjwayi district said, "Farmers will face many challenges if an alternative crop is not recommended and poverty will increase further."
According to a study by Land Links, a Land and Resource Governance Division, "More than 80 percent of the population and nearly 90 percent of the poor live in rural areas, and agriculture plays an important role in their livelihoods. The country's farmland, pastures, forests and water resources have suffered from successive years of extreme drought and extended conflict."
Ahmadullah said the decree will create a major disaster if the government fails to provide an alternative.
"Our lives have been severely affected by past wars," he said, adding that, "This decision by the leadership of the Islamic Emirate [Taliban] will lead to huge economic problems."
Engineer Abdul Sattar, an agricultural expert in Kandahar, welcomed the Taliban's move but is concerned about the persistent drought and the public's poor economic situation. He also said that implementing such a measure will prove difficult with no alternative crops to replace opium.
According to Sattar, "The government should make serious efforts in providing alternative crops and consider ways to improve people's lives."
Officials at the Kandahar Agriculture Department insist that a focus on building fruit orchards instead of cultivating opium will provide sufficient revenue to support farmers' livelihood.
Zabihullah Mujahid, the Taliban spokesman, said that the Taliban are making efforts to attract aid from countries that have been suffering from drug cultivation and production.
"The Islamic Emirate is busy finding alternative products for farmers. We are in contact with many countries to help and cooperate, especially those affected by narcotics. Alternative crops such as saffron, aloe vera, and some other precious plants can replace opium. The drug has had a lot of damage to Afghanistan and many young people have become addicted. So, it was a big problem and was a necessity to prevent it."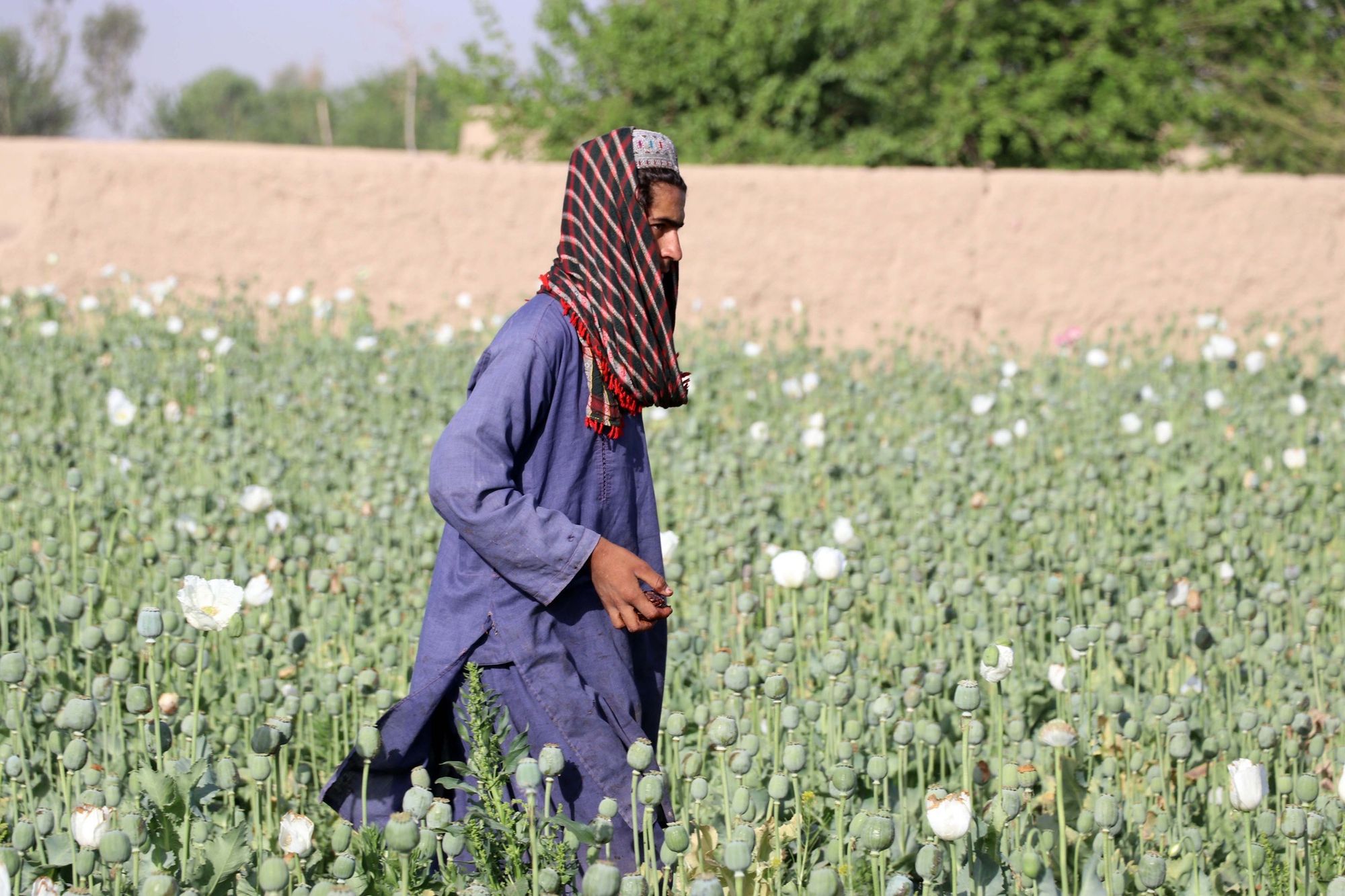 Although the previous government and aid agencies promoted the cultivation of alternative crops throughout several years, and paid cash to farmers, the push failed to stop Afghanistan from being one of the world's highest producers of opium poppy. It's unclear that the Taliban will succeed given the sanctions, the economic collapse, and the major reduction of aid to Afghanistan.
Dr. Zafar, a counter-narcotics expert, says that alternative products like saffron will never result in anything good. Mr. Zafar added that a development program needs to be implemented equally in all provinces of Afghanistan. A program that provides job opportunities and reduces poverty.
He said, "Farmers, drug traffickers, the government - or the previous government - have all benefited from programs aimed at poppy eradication. Instead, a balanced development program is needed to help all Afghans equally, not just opium farmers."
---
---