Nimroz Residents Suffer From Water Shortage
Prices for potable water have increased two-fold in southwestern Nimroz, one of the driest provinces in Afghanistan.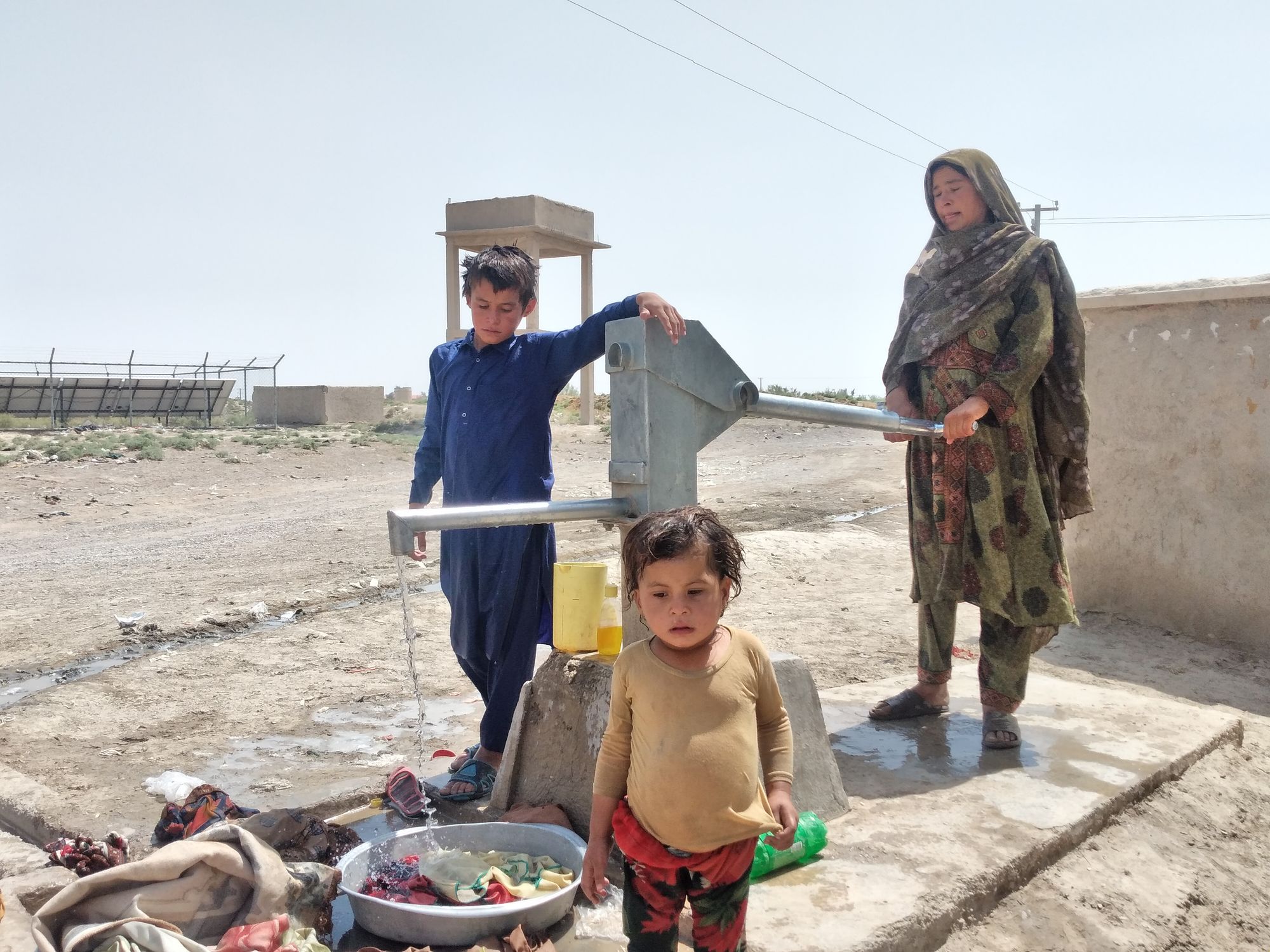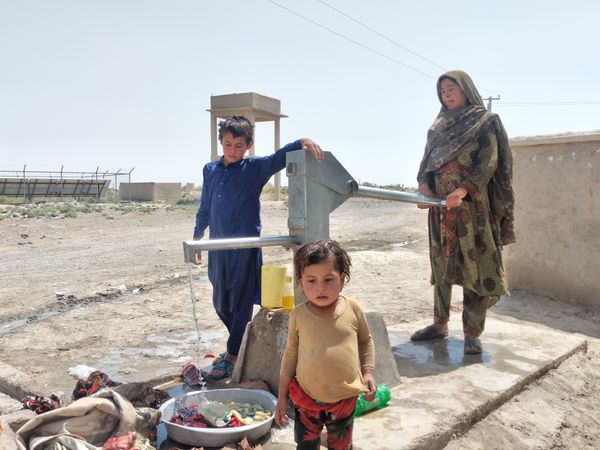 Written by Shaima Seddiqi, edited by Mohammad J. Alizada, Michelle Tolson & Brian J. Conley
---
Alive-in is a not-for-profit media agency that mentors journalists from underrepresented communities to increase local and international understanding. Subscribe to receive our stories directly in your inbox.
---
NIMROZ — The shortage of potable water in Afghanistan's southwestern Nimroz province has turned into one of the biggest social challenges that residents have seen in years, seriously worrying them. The people of Nimroz say that a combination of issues, such as the intense hot weather, persistent drought affecting crop yields and livestock rearing, and an increase in the prices of daily goods, and chief among them, a shortage of potable water, has made life hell for the residents.
"Recently the price for a tank of potable water has skyrocketed," Ms. Benafsha Barakzai, a teacher from Zaranj, the capital of Nimroz, told Alive in Afghanistan. She believes that the unprecedented increase in the price of water is connected to the global rise in fuel prices.
Most of the residents of Nimroz province do not have running water and must buy water by the liter. 20 liters of water is sold for 15 to 20 Afghanis ($0.17 to $0.23) currently, seeing a two-fold increase in the past few months.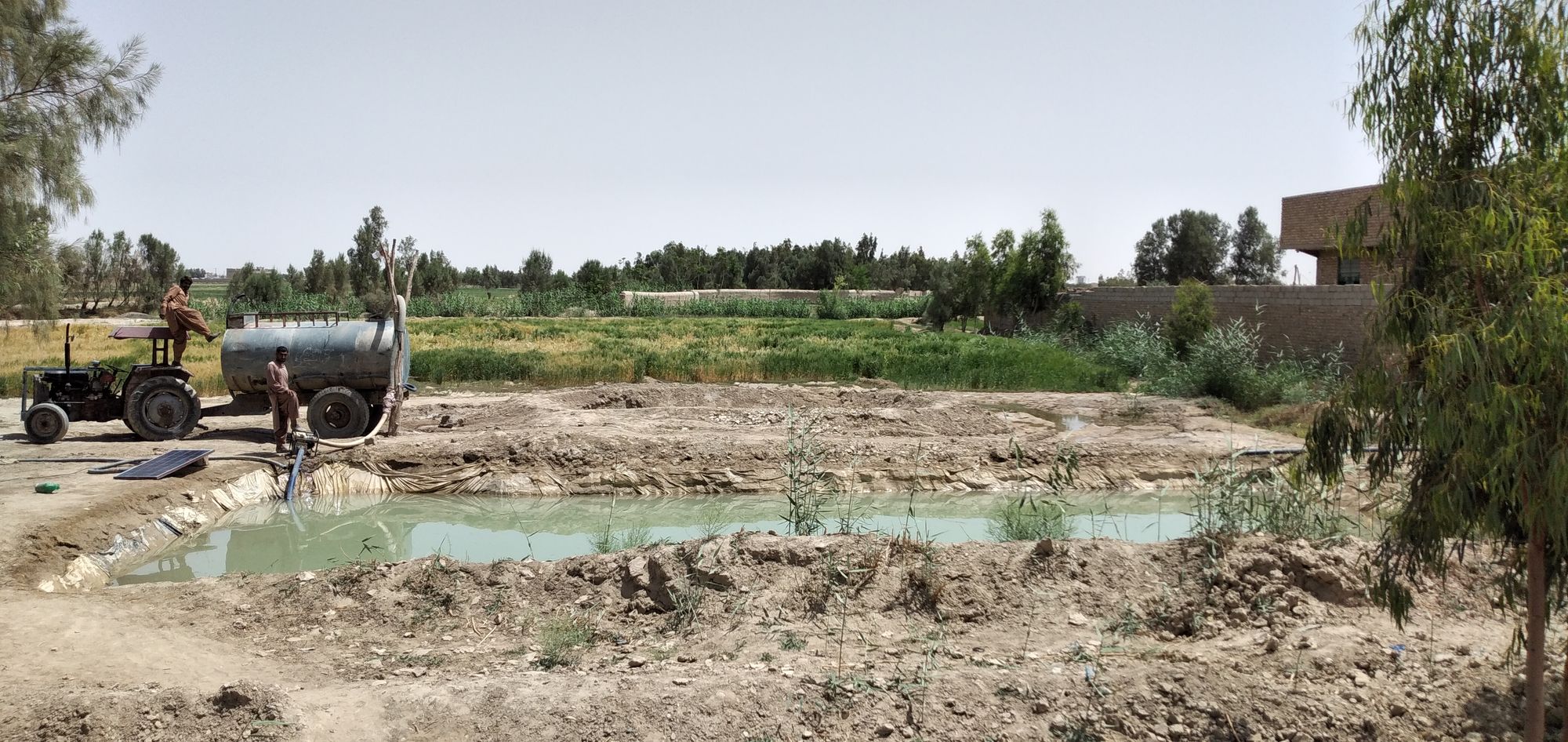 A survey conducted jointly by the United Nations Population Fund (UNFPA) and the Central Statistics Organization of Afghanistan in Nimroz (2016) reported that people living in the province experienced low levels of access to drinking water compared to the national average. For instance, according to the UN survey, the estimated national average for access to improved drinking water was 64.8 percent, while survey data showed that only 12.7 percent people in the four districts of Nimroz had access to improved drinking water sources.
The report stated: " In contrast, Zaranj had the lowest proportion of households with access to improved drinking water sources (4.2 percent). [The] majority of the households (82.5 percent) obtained their drinking water from carts with small tank/drum and tanker truck."
However, obtaining water from tanker trucks is not free, as explained by Nimroz's residents.
Masood Bahrami, another resident, said, "The people of Nimroz have been suffering from drought for years. A two to three-fold increase in the price of water has made more than 60 percent of people unable to use clean and safe drinking water."
Mr. Bahrami fears the spread of a variety of diseases due to a lack of safe potable water, adding that a lack of water management and a mechanism for water consumption, are behind the price increase in his home province. Nimroz is one of the driest provinces in Afghanistan. A story published in 2019 by Relief International, an aid agency, says the majority of people in Nimroz depend on farming. Rivers in the province are dry and sources of water are exhausted leaving limited access to clean drinking water and little water to spare for irrigation.
Khaliqdad Tajik, the owner of a water treatment plant, told Alive in Afghanistan, "The water in Nimroz is salty and water from the Helmand River is not safe to drink unless treated." Helmand is a neighboring province.
According to Mr. Tajik, there are 10 water treatment facilities in Nimroz that get their water from the Zaranj River and underground wells and then sell it to people after the water has been treated. Khaliqdad says pumping water out of underground wells using generators, the chemical substances used for the treatment, the transportation, and an increase in oil prices are all factors that play a role in the price of water increasing for residents of the province. Most, if not all, of those processes require fuel.
"The costs for water treatment are high, so we have to sell at a high price to prevent loss," Mr. Tajik stated.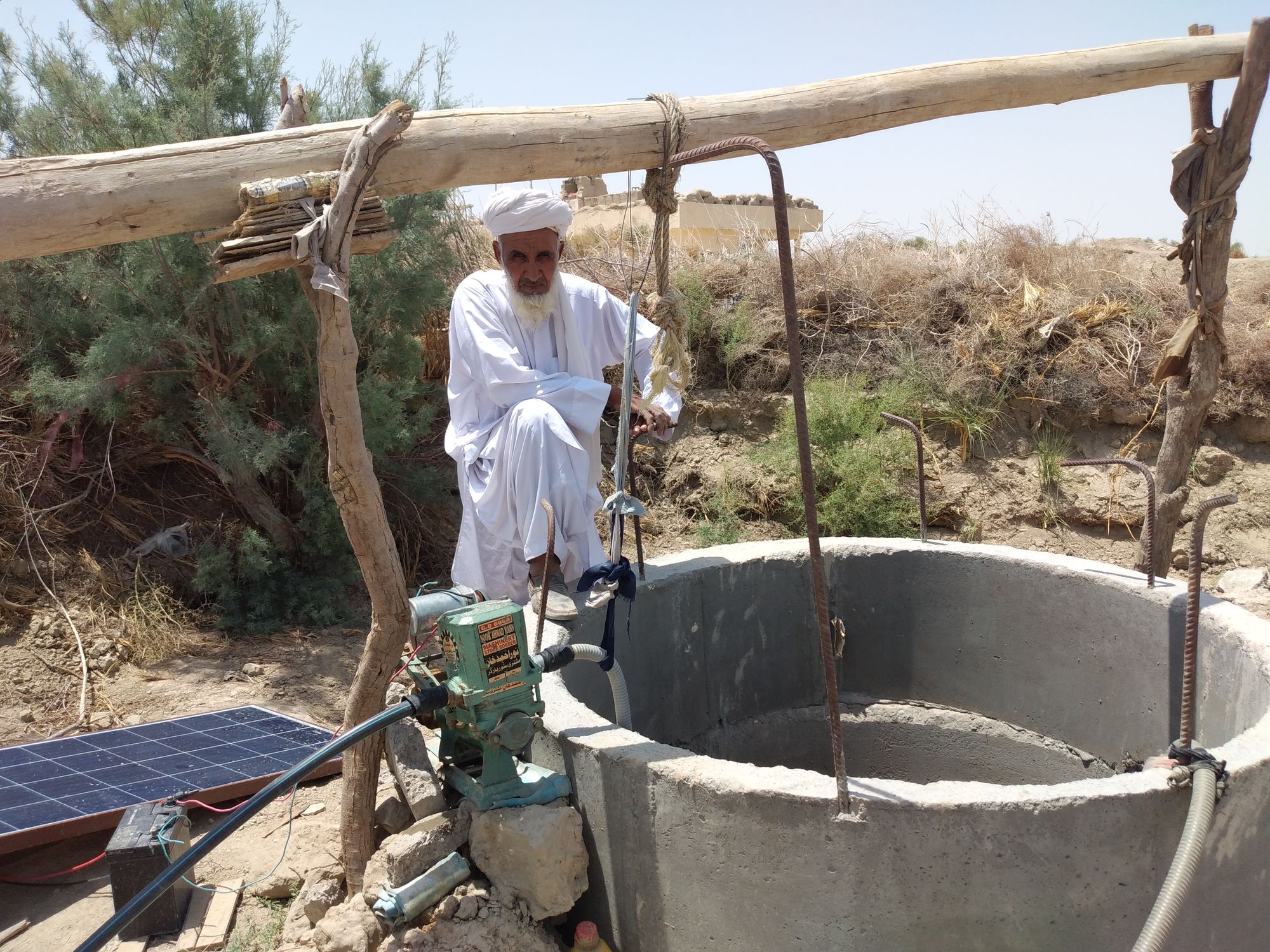 Afghanistan has been battling a worsening economic and humanitarian crisis following the collapse of the country's western-backed government in August of last year. The economic crisis has fueled a staggering level of unemployment and poverty with fewer and fewer people able to afford to purchase essentials.
Shahabuddin Timori, an employee of Nimroz's Water Supply Directorate, says that following the price jump of potable water, the municipality and Water Supply Directorate have tried to solve the problem by setting a 25 Afghani ($0.29)  price for each cubic meter of water that is periodically supplied to Zaranj residents but increase in their water consumption as the summer heat becomes more intense can increase the price quickly.
More and more streams and water sources run dry as climate change continues to affect the area meaning that these problems for the residents of this province are only going to increase. Additionally, water treatment facilities misusing the limited water supply will mean further issues for residents of the province.
Mr. Timori said authorities recently arrested a person who was using a water pipe inside a private home for his own treatment facility.
Sardar Habibullah Kakar, a municipality official in Zaranj argued that the water treatment facilities in Nimroz have arbitrarily increased the price of water, but the municipality has worked to control the issue by setting a price list for private water refinery factories.
---
If you are able to support our work financially, please click the button below.
---