Mill Town, Old Fashioned but Still Going Strong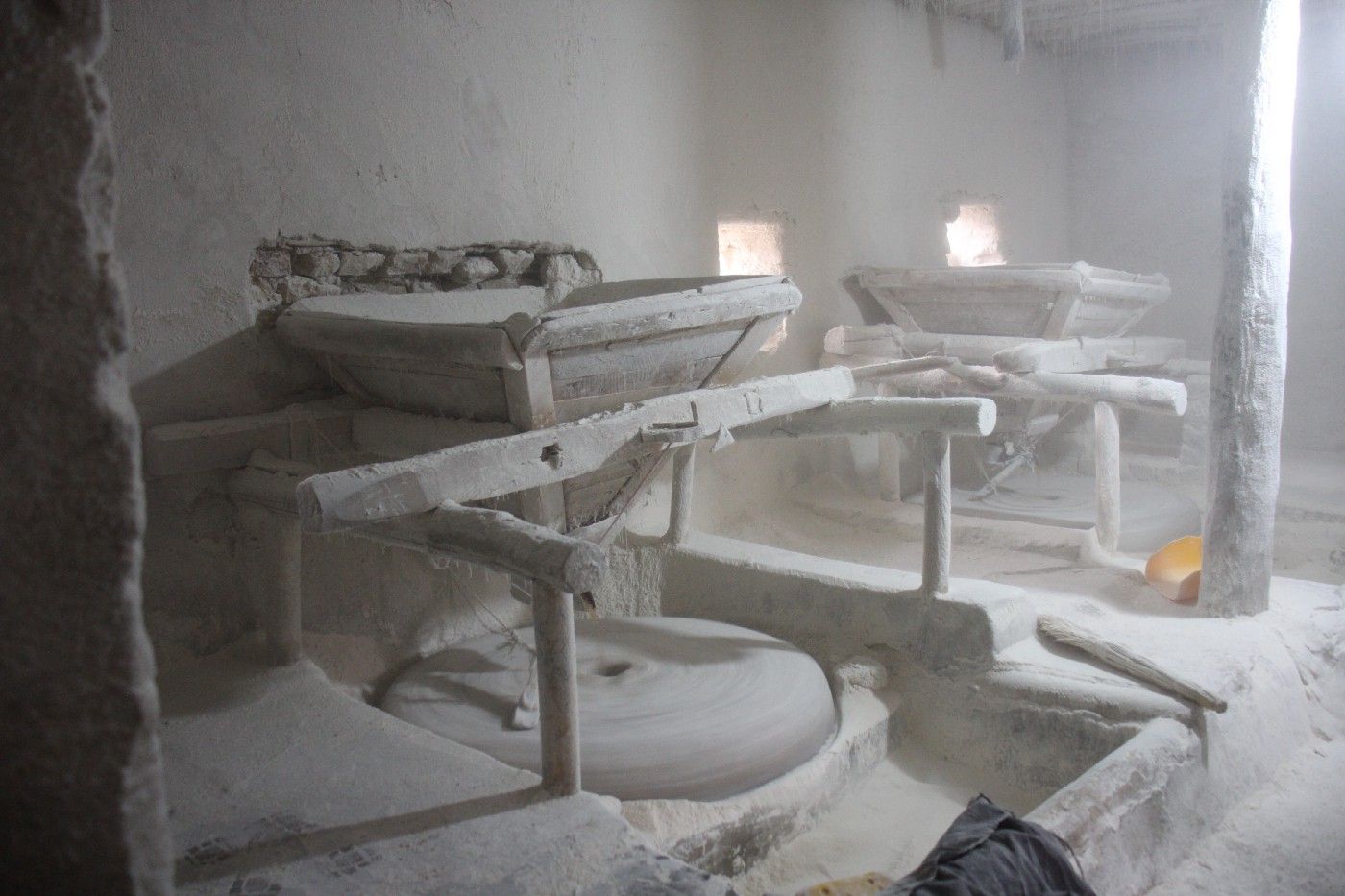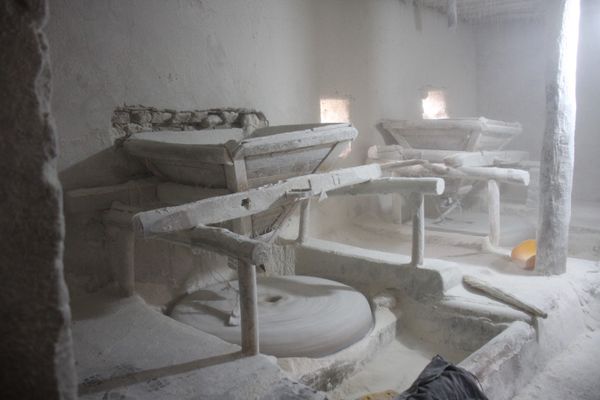 — One Day in Afghanistan —
Reporting By Qamaruddin Poya Aziz, written by Abdul Ahad Poya and Mohammad J. Alizada, edited by Brian J. Conley
SAR-E PUL — Although technology has taken over the world, in parts of rural Afghanistan, people still use tried and true methods that have existed for centuries, one example is a flour mill that is operated by water.
Today I am visiting the Asyab Abad village of northern Sar-e Pul province. This village is about 15 kilometers away from Sar-e Pul city. The name "Asyab Abad" which means "Mill Town" stems from the village having the most number of mills in the area, or province. The village has more than 20 mills, each between 5 to 300 meters of distance from each other. They vary in size but have all been built near the same stream that flows through the village.
I arrive at the home of one of the mill owners around 7:45 am after walking through farms and alleyways lined with mud huts. It's a rainy day and the birds are just leaving their nests, flying around and jumping from one branch to the other chirping away. Smoke can be seen wafting from the chimneys of homes in the village.
Sor Gul Khan Mohammadi, who has arrived at the mill before me, guides me to his mill by phone. As I approach the mill, children pass me by heading to the village mosque with books under their arm. A number of them wash their faces and hands in the stream. It takes me about 15 minutes to reach the mill and as I arrive Sor Gul has just taken a key out of his pocket to open the lock of the mill's old wooden door.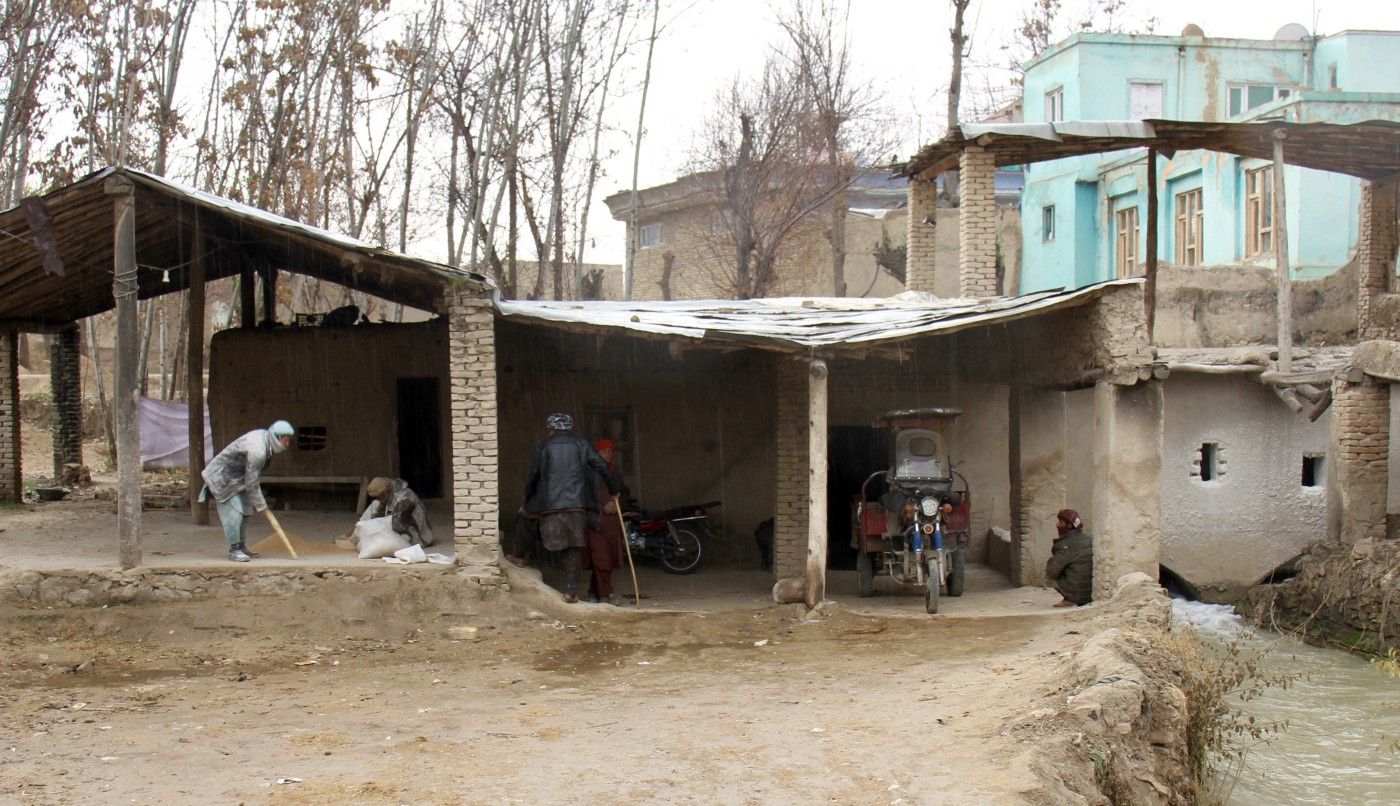 After greeting each other we enter the mill and I can hear the noise of the water, which brings a sense of calm. 30 year-old Sor Gul hangs his scarf and sweeps the floor.
The building was constructed some 20 years ago and is made of half cement and half mud bricks. It houses two mills, both of them operational.
"Those do the real work, the wheat and/or corn is crushed when it goes in between the rocks and is turned into flour, the rocks are from eastern Nangarhar and we buy them in Mazar-e Sharif," Sor Gul tells Alive in Afghanistan.
Mazar-e Sharif is the capital of northern Balkh province and the hub of business for the northern region of Afghanistan.
According to Sor Gul, each millstone costs 50,000 Afghanis ($526 currently). Although Jalalabad, the capital of Nangarhar province, is 574 kilometers from Mazar, they bring this stone in particular because of its density and durability. A circular shaped rock above and another thinner one below it is what produces the flour. The level of activity for the stones decreases every two months.
"We remove them every couple of months and sharpen and smooth them for like two or three days, this gives the round pieces of rock more grinding ability," Sor Gul says, adding that the piece of rope attached to a wooden mechanism that controls the amount of wheat poured into the rock.
Sor Gul's boss has leased the mill for 150,000 Afghanis ($1,578 currently) a year from the owner. "The mill is leased on an annual basis but we work only six months during the winter because there is no water during the summer months," Mr. Mohammadi says.
Sor Gul checks that everything is in working order before releasing the water that comes down a 10 meter long steel chute with a 15 inch diameter. The water will hit the wooden veined paddle, which will turn the grinding stone.
We enter the mill again and see that the stones have just started turning. Two 50 kilogram bags of wheat are already perched onto the grain feed hopper and Sor Gul is to begin his day's work by grinding these bags of wheat into flour.
He empties the first bag of wheat into the grain feed and it slowly trickles from the bottom of the feed onto the stone.
Though electricity-powered flour mills entered the market in Afghanistan a long time ago, "People choose our mills because the bread from the flour produced here is much softer and tastier; this is because a water-based flour mill is natural and doesn't burn the flour," Sor Gul said.
According to Sor Gul, bread made of flour from a watermill doesn't go bad for a week.
It's now 9 am and Sor Gul says customers will start arriving soon and bringing wheat. We wait around 30 minutes but no customers show up.
Sor Gul is from a traditional family of farmers who avoids taking his wife's name. He has been married for 11 years and has four kids, 8 year-old Zabihullah, 7 year-old Madina, 4 year-old Aisha and 1 year-old Samiullah. Both Zabihullah and Madina are in first grade. The couple is illiterate and Sor Gul says, "I spend a lot of money sending my kids to educational courses and schools so when they grow up they don't become a miller like me."
Sor Gul's youth has passed with a host of challenges, including poverty. Mr. Mohammadi could not go to school due to economic problems, had to work on his own farm, and labor for hire on other farms.
"I am paid 5,000 Afghanis ($52 currently) per month," Sor Gul says, adding that he is also given between 35 to 70 kg of wheat every month. His normal work routine is from 7:30 am to 10 pm. According to Sor Gul, the number of hours he works depends on the number of customers he gets.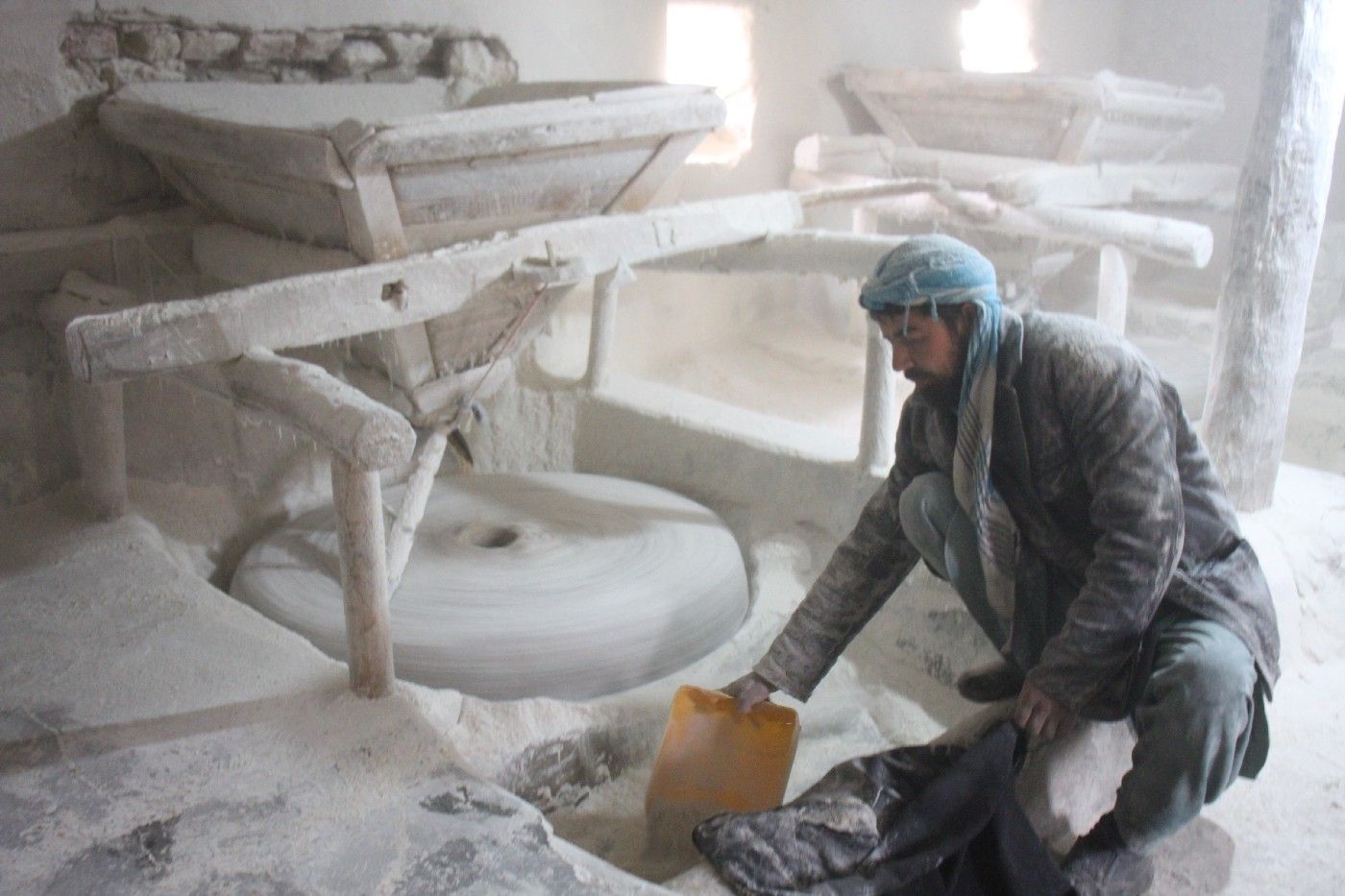 Its now 11 am and the first customer with two bags of wheat on a mule walks to the mill. Mullah Naim has brought around 100 kg of wheat to the mill to make flour. The wheat Sor Gul was processing to flour has almost finished and he tells Mullah Naim, "you are just on time and first in the line."
Mullah Naim thanks Sor Gul and asks him to make the flour softer.
Khal Mohammadi charges 10 to 20 Afghanis ($0.10 to $0.20) for every 7 kg of wheat he processes but if the person does not have cash, he takes 7 kg of wheat for every 140 kg of wheat. If the customer seems poor, Sor Gul does not charge him at all and mills the flower for free.
Persistent drought across Afghanistan over the past several years have hit farmers hard to the extent that most of the time the harvest does not make up the expenses spent on the farm.
The issue has put a damp on Sor Gul's business as well. He says due to poverty and decrease in crops, sometimes people bring only a few kilos of wheat to make flour. The other issue is that because the water dries up in the summer months, the mill is shut off.
After Mullah Naim, another younger man brings in a bag and a half of wheat for processing and requests that Sor Gul processes his wheat faster because they have no flour at home to cook bread with.
"Come back and get your flour after prayers," Sor Gul tells the man. The miller gets about six other customers until 1:15 and Sur Gul helps them load up the flour after processing onto their mules or camels.
"I weigh the wheat when the customers bring it in so it is clear how much I will charge for it," Sor Gul tells me.
It's now 2 pm but Sor Gul hasn't eaten yet, his home is about 3 kilometers away from the mill and he does not have any cooking tools inside the mill. He has to stay in the mill to observe the process and make sure everything is running smoothly.
Then I see a little girl carrying a platter, in it there are four pieces of bread. The girl is one of Sor Gul's neighbors and as we are hungry, we chow down on the bread like it is the most delicious meal.
It's now 3 pm and both of the mills are making flour non-stop. Sor Gul visits the maize and puts the flour into bags for the customers.
"Both maizes can make 7 kg of flour every 5 minutes," Sor Gul says. In Addition to the payment and wheat Mr. Mohammadi gets, he charges 2 Afghanis ($0.2) for every 7 kg of uncleaned wheat.
Sor Gul looks like a snowman with all the flour covering his face, his clothes and every exposed body part is caked with flour residue. As I bid him goodbye, I am sure I look the same.