Maktab: This School is Always Open
A mobile distance learning application emerged as a lifeline for Afghan girls and women who were prohibited from pursuing education after the Taliban's takeover of the country in August 2021.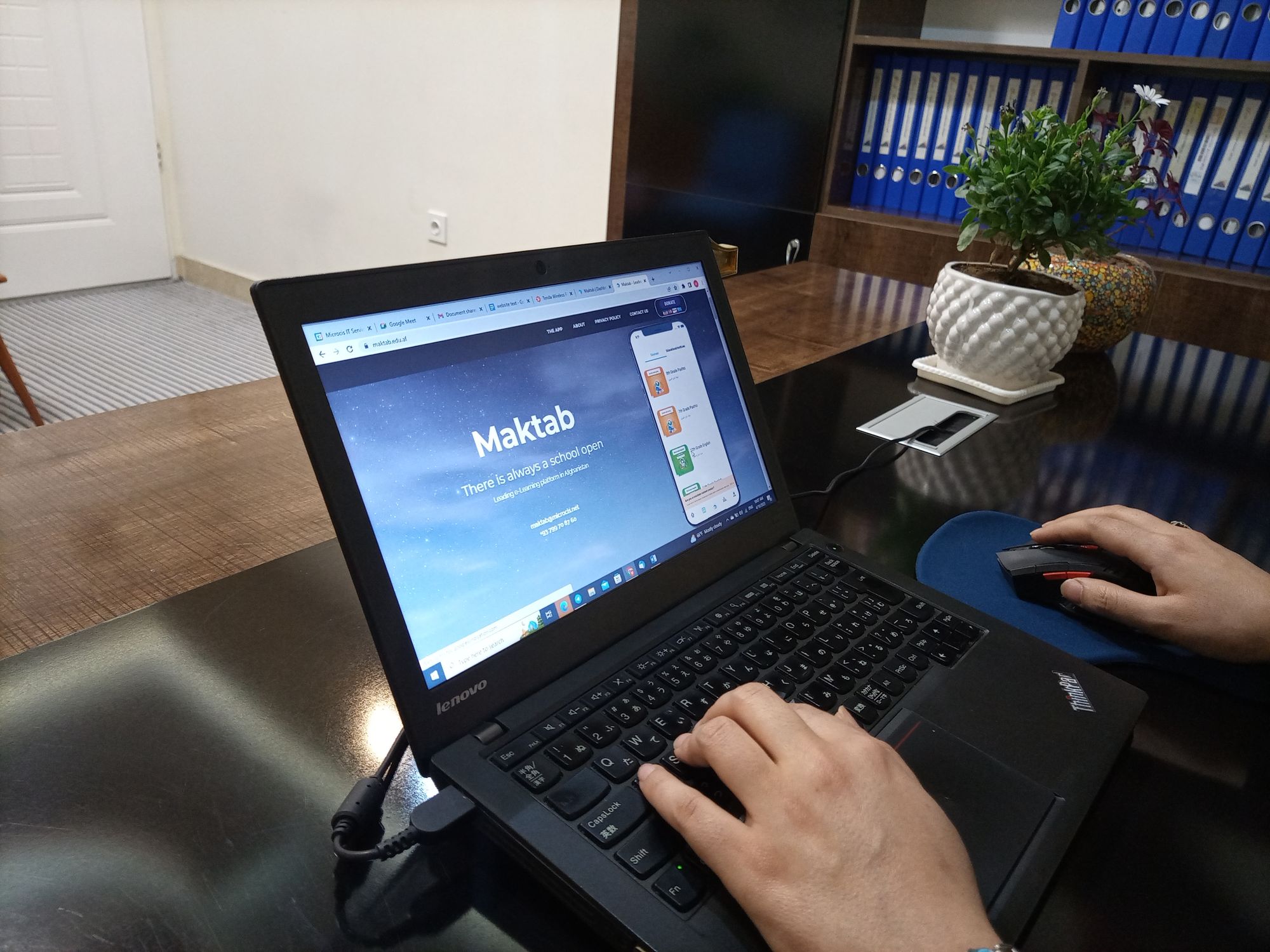 HERAT, AFGHANISTAN—"There is always a school open," reads the opening statement on the website of the "Maktab – School" mobile application. The application was created by a dedicated group of Afghan volunteers, consisting of men and women from western Afghanistan's Herat province. Through this initiative, they have ignited a ray of hope in the lives of marginalized and deprived Afghan girls, aiming to offer them remote education. This endeavor has gained significant traction, particularly in the wake of the Taliban's restrictions on girls attending schools and universities.
After the Taliban returned to power in Afghanistan, girls above the sixth grade were prohibited from attending schools and universities. However, it didn't take long for educators, both men and women, to defy the Taliban's decision and strive to find alternative ways for girls to access education.
Application developers state that their primary goal is to ensure that no one is deprived of education and that students can have access to all school subjects by installing this application on their smartphones or tablets.
Maryam Monib, the Executive Director of the Maktab app, told Alive in Afghanistan that a group of volunteers planned the program and launched Maktab in 2018, in collaboration with Microsis ICT, an app design and development company based in Afghanistan.
According to Ms. Monib, the application is primarily aimed at providing access to students who are not allowed to attend regular classes. On its website, the platform says it focuses on conservative families.
"The platform has an awareness module and a social interaction function so users can share knowledge and be connected with each other and try to promote education importance," the website explains.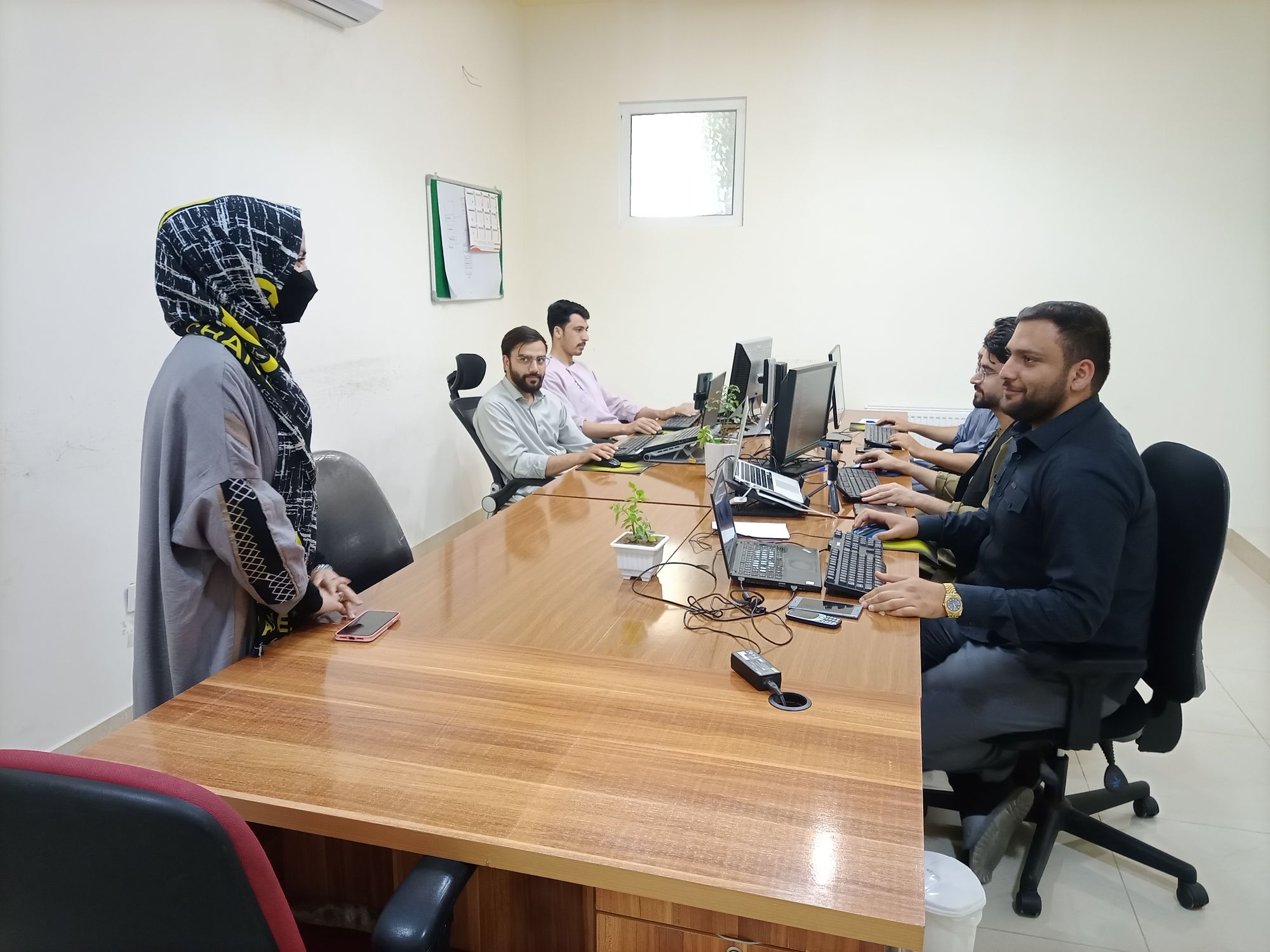 "With increasing restrictions imposed by the Islamic Emirate on women's and girls' education, the number of followers of the online school has increased. Currently, more than 35,000 users, with around 26,000 from inside Afghanistan, primarily girls and the rest, Afghan migrants residing in countries such as Iran, Pakistan, Tajikistan, and others, are following their lessons through this application," Ms. Monib told Alive in Afghanistan.
According to Ms. Monib, although this application is designed for all youth, gender discrimination [restrictions for male and female users] does not exist. The number of female users has been increasing since the Taliban banned girls from schools above 6th grade.
The target group, Maryam says, are students between grades 7 and 12. All subjects are taught according to the official curriculum taught during the rule of Afghanistan's previous government. Interested students can take language and computer courses in addition to the regular curriculum. Students can download the application on their Android or iPhone devices and register using their email address or Facebook account to access and benefit from it.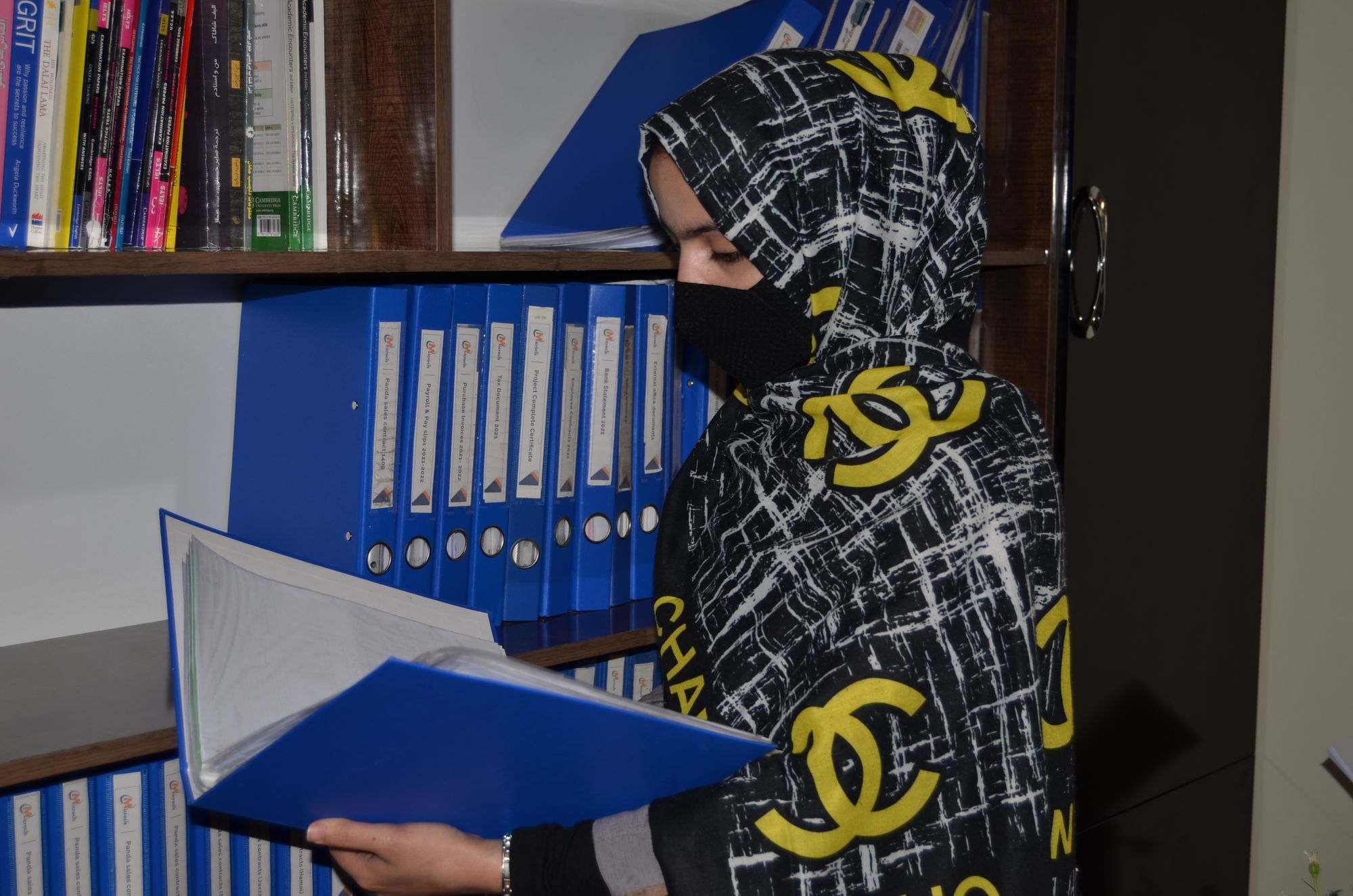 There are 13 staff, including 9 women and 4 men, working on the application. Ismail Moazami is the digital security officer for Maktab, tasked with system control and thwarting security breaches.
"We have a large number of young people using Maktab throughout the country," Mr. Moazami told Alive in Afghanistan, adding that while, "It is clear that online education cannot replace in-person education, but under the circumstances, it can still be effective. The Maktab application provides high-quality videos prepared by educational institutions or other organizations and makes them accessible to students."
Ismail stated that young people can utilize their time on the internet to download informative and educational materials and learn something useful, rather than aimlessly browsing Facebook or other social media platforms. Ismail urged the youth to make the best use of their time on the internet, "Because it is an online university where young people can acquire useful educational content."
Ismail also urged the Taliban to reopen schools and universities for girls and women, "So that a proper and healthy society can thrive."
Raihana Vakili, a female student barred from seeking education for the past year, now follows her classes through Maktab.
"In the beginning, I thought that the closure of schools by the Taliban was temporary, but when the decision continued, I started thinking about alternative ways for education," Raihana said.
Raihana found the application through a friend, "I have been following my lessons through Maktab for a year now. As an Afghan female student, studying online is a struggle and resistance against the Taliban's unjust decision that affects an entire generation."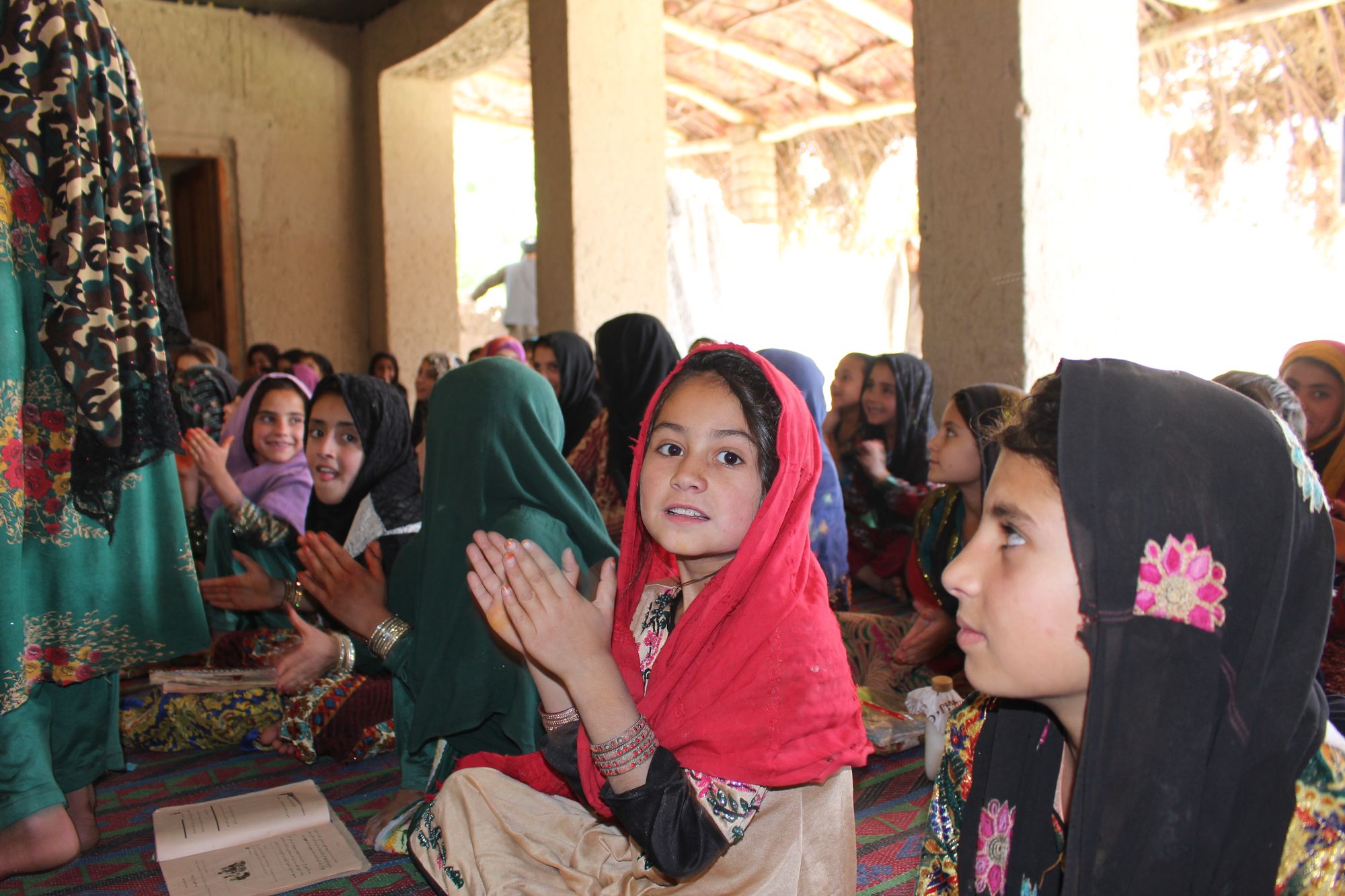 Raihana and other students in Herat mention that they encounter challenges with online education due to the lack of reliable electricity and their families' poor economic situation.
High school student Sahar Rahmani who has been using Maktab for the past two years, says, "The only source of joy in the current situation is this application, which allows me to consistently follow my lessons. However, I yearn for the restrictions to be lifted and the doors of schools to reopen."
Sahar and Ismail share the opinion that while remote learning cannot replace in-person education, the application, however, "Has prevented me from falling behind in my studies. Maktab has strengthened our motivation to continue our education."
Mozhdah Payman, the Designer and Advertising Manager of Maktab believes that the application is an excellent alternative for female students who are prevented from seeking education by the Taliban to continue their studies.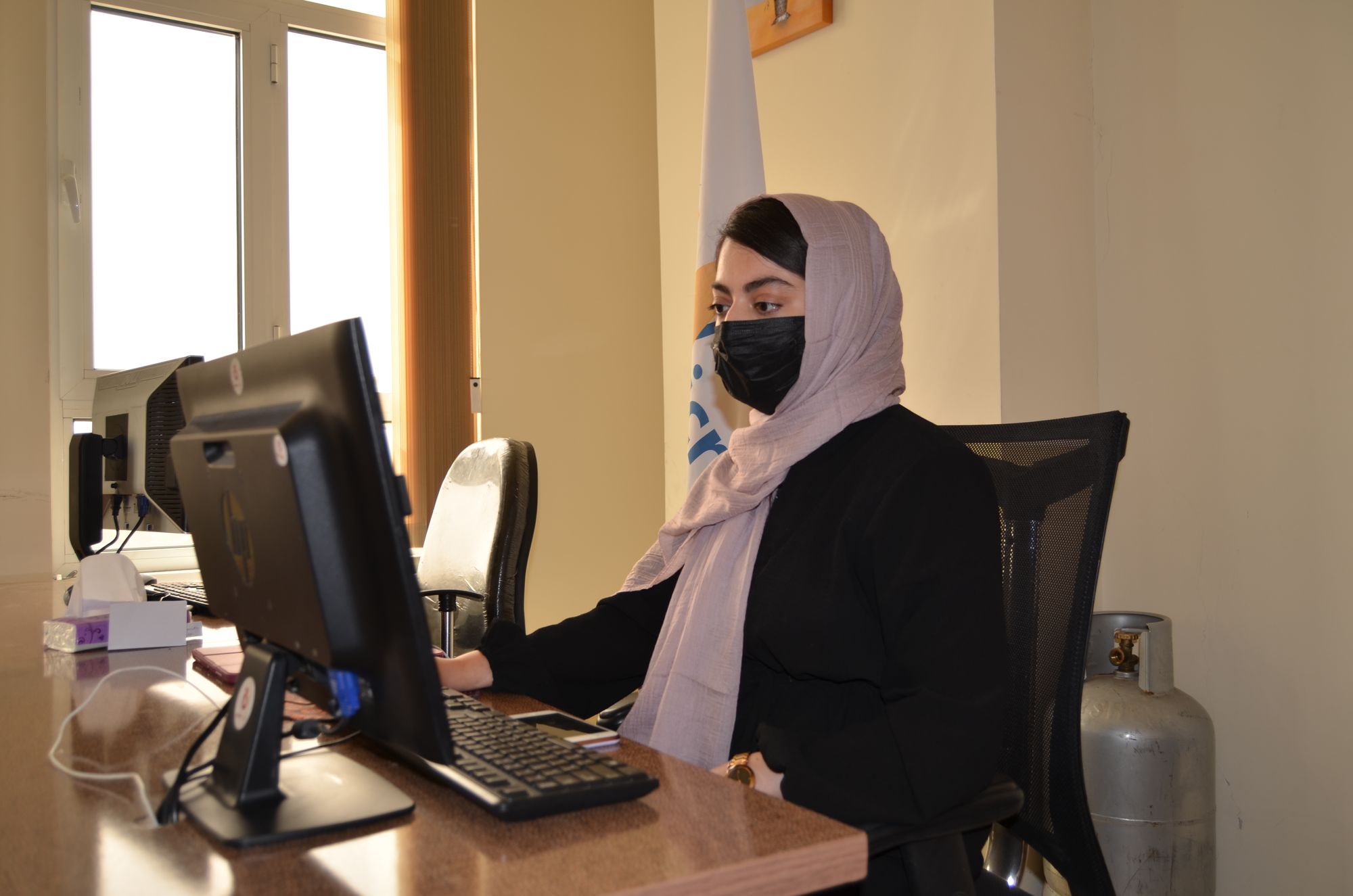 According to Ms. Peyman, Afghan girls and women have the right to pursue education and work. She considers it impossible to prevent girls from seeking education and believes that communities will be incomplete and paralyzed without educated women, causing irreparable damage to everyone involved.
Working at the facility has also helped reduce Ms. Payman's concerns. She told Alive in Afghanistan,"I used to stay at home and experience a lot of stress before I started working here. By fulfilling my responsibilities, my mental illness has decreased significantly."
She finds the actions of the Islamic Emirate against women to be deeply distressing and a historical injustice, "It is truly painful that we, as women, are denied education solely based on our gender and are unable to freely pursue our careers. I hope that these restrictions will be lifted soon, and Afghan girls will have the opportunity to continue their work and education, just like women in other countries."