Kabul Widows Struggle to Survive
Afghan widow breadwinners in Kabul struggle to make ends meet as the economic crisis continues in Afghanistan.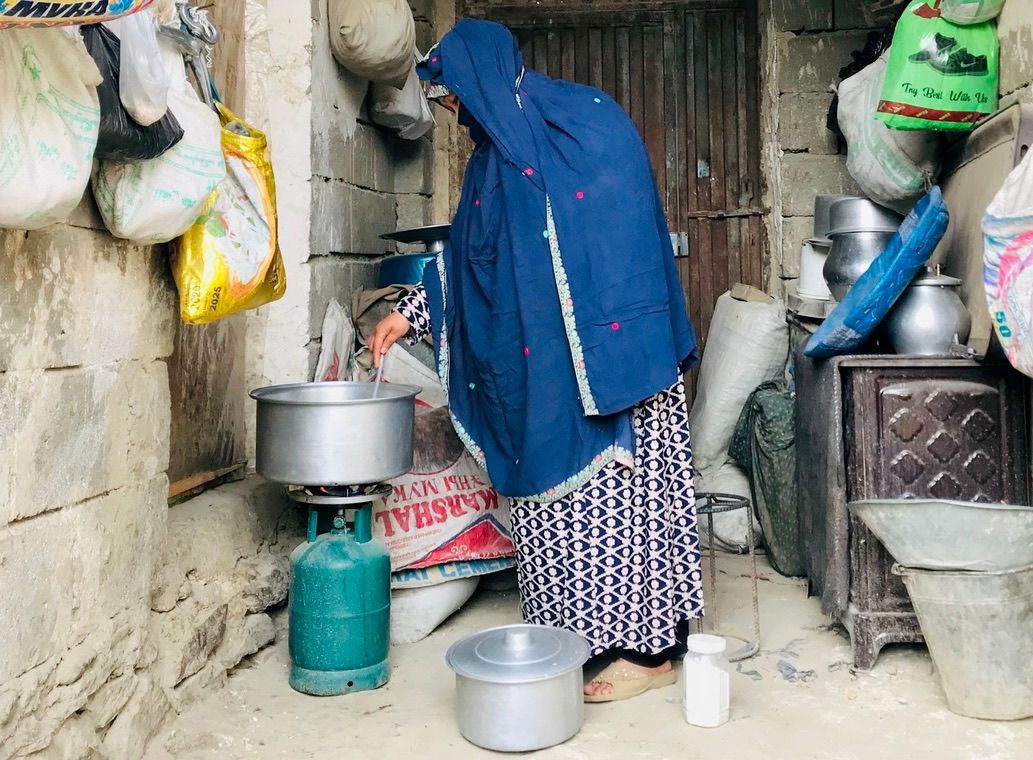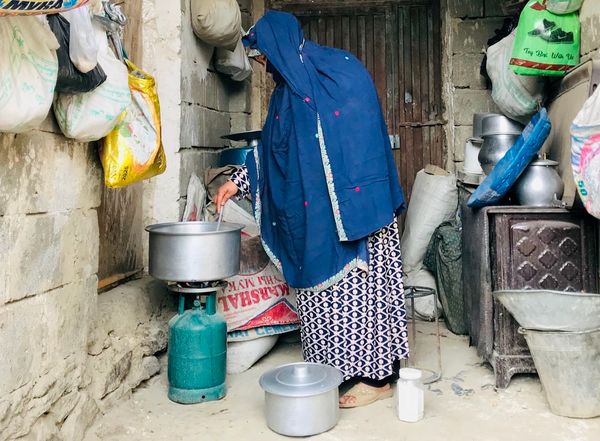 Written by Razia Jafari, edited by Mohammad J. Alizada, Michelle Tolson  & Brian J. Conley
---
Alive-in is a not-for-profit media agency that mentors journalists from underrepresented communities to increase local and international understanding. Subscribe to receive our stories directly in your inbox.
If you are able to support our work financially, please click the button below.
---
KABUL — Since the former government collapsed in August 2021, poor Afghan families have been selling not only their household valuables such as furniture, but kidneys, and even young children in order to feed themselves. With poverty and unemployment soaring, life has become intolerable for impoverished families, especially widowed breadwinners who lost their jobs following the collapse.
According to a UN International Labor Organization report in January this year, more than half a million people have lost their jobs in Afghanistan since the Taliban takeover.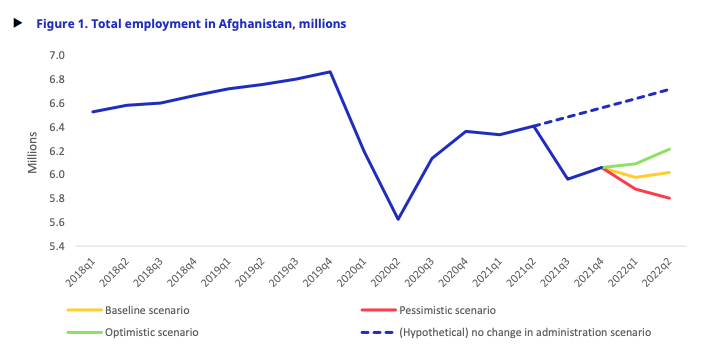 "Employment losses are expected to increase to nearly 700,000 by the second quarter of 2022, as enterprises struggle to stay viable and work becomes scarce," the report said, adding that, "If the situation of women deteriorates further and outmigration intensifies, employment losses could increase to more than 900,000 jobs by the second quarter 2022."
According to the report, the impact on female employment is severe. Unemployment among women increased by an estimated 16 percent to a total of 917,774 in the third quarter of 2021, with an expected 21 percent increase by mid-2022.
Another UN Development Program (UNDP) study published in September of last year said as much as 97 percent of the Afghan population is at risk of sinking below the poverty line by the middle of 2022. Although it is now June 2022, AiA found no additional reporting from UNDP.
"We are facing a full-on development collapse on top of humanitarian and economic crises," UN Assistant Secretary-General and UNDP Director of the Regional Bureau for Asia and the Pacific Kanni Wignaraja said in the report.
"Half of the population is already in need of humanitarian support. This analysis suggests that we are on course for rapid, catastrophic deterioration in the lives of Afghanistan's most vulnerable people[,]" Mr. Wignaraja said.
Without a male guardian, a single woman raising children in a religiously conservative and male-dominated country such as Afghanistan, is a success in itself.
Masooma Yawari is a 36 year-old widow, who has been an outstanding example of resistance and bravery in the face of ever increasing adversity. The wrinkles on her face show that she has endured countless challenges during her short life.
Masooma lives in a rundown rental home in Kabul city's western neighborhood of Dasht-e Barchi, where she pays 2,000 Afghanis ($22 currently) a month for rent. Although that may seem cheap, Masooma's family barely earns enough to pay her rent and take care of their living expenses. Her husband passed away three years ago due to cancer, leaving her to take care of their five children on her own.
Her oldest son Hussain is unemployed while her second oldest, Hassan, works as a waiter at a restaurant,  where he earns just 300 Afghanis ($3) per day. Previously, Hassan worked as a watchman at a dorm in Kabul city, but lost that job after the fall of Afghanistan's previous government in August 2021. Although he doesn't like being a waiter, he has no choice but to continue working, as finding jobs these days is hard.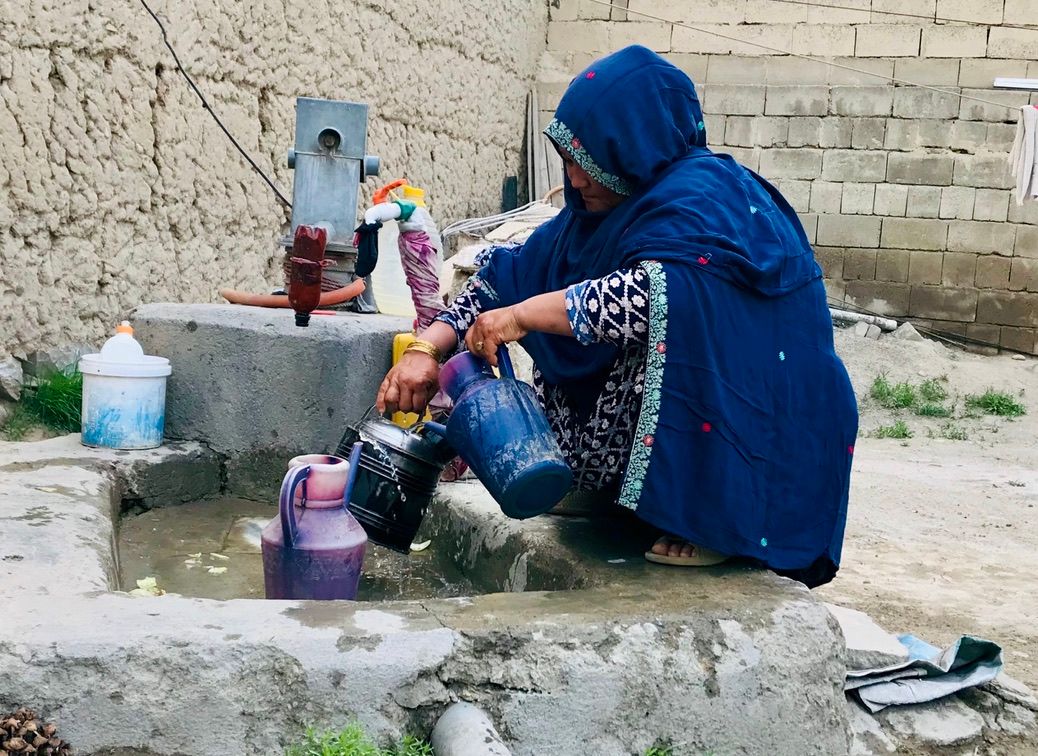 Masooma's daughter, 18 year-old Najiba, graduated high school last year but she cannot go to university due to the family's terrible economic situation. Instead, she cleans houses to help with the family's finances. Her hopes of continuing her education have been shattered.
"I used to clean people's houses when my husband was alive as well because he was a laborer who did not make enough money to take care of the family," Ms. Yawari told Alive in Afghanistan. After a while, she was hired as a clerk at Afghanistan's State Ministry for Peace, which paid her  14,000 Afghanis monthly ($154 currently). But she lost that job when Afghanistan's previous government fled.
Masooma explains that when the ministry was dissolved after the Taliban's victory, "I returned to living like we were years ago."
Returning to the previous life has meant she would have to do everything from doing laundry, to cooking and cleaning other people's houses. But the challenge now is being able to find any work at all, regardless of her or her family's willingness to take any available job.
"It is hard to find work now because most of those who were well off have left the country. Those who can still hire me to do something for them want a lot of work in return for very low wages," Masooma said.
Afghanistan's collapse has fueled a humanitarian crisis, as well as an exodus that has never before been experienced in the country's history.
A recent study by Gallup, a global analytics and advice firm, found that 53 percent of Afghans wanted to leave Afghanistan between August and September of last year.
"This percentage, one of the highest in the world in 2021, is potentially even higher now, with millions on the brink of starvation since the Taliban's takeover," the study said.
Besides struggling to feed her family, the other issue that she experiences, being a young widow, is people's negative perception of her and the stigma of how she lives her life.
"I am a young woman without a guardian. People tease my children for not having a father, which is extremely painful for me."
Masooma's biggest dream is to live in her own home. "Even if it's small, I can breathe easier there."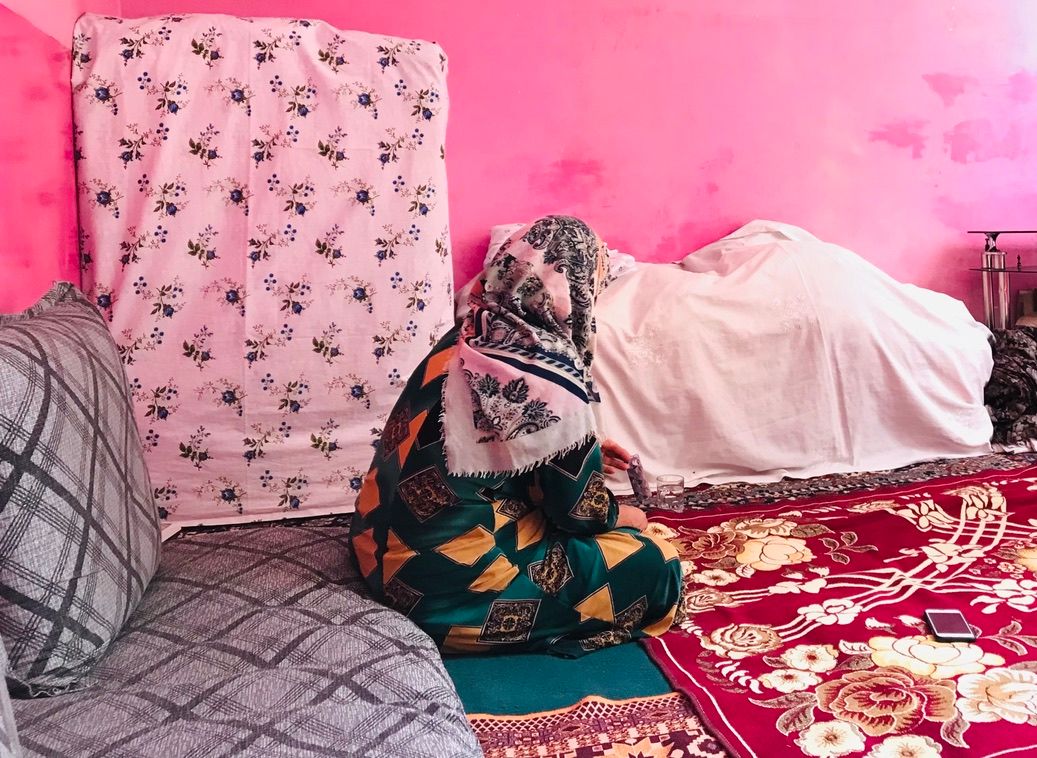 Another widow, 46 year-old Fatima Sadat, lost her husband to illness three years ago. She lost her job as a store clerk following the Taliban's victory. Her son, 22 year-old Mahdi, works as a waiter at a local restaurant but barely makes enough to take care of the family's needs. Although Ms. Sadat makes handicrafts, the process to make them is slow and the money earned from the trade is too small to cover her family's expenses, it does help a little.
Following her husband's death, Fatima's mother-in-law kicked her out of the house, not giving her anything or helping her at all. Her husband's loss and her concern about the family's economic situation made her depressed as she moved from one place to the other.
Over the past year, Fatima has been evicted from two homes she stayed in because of her inability to pay rent. The landlords confiscated household items that matched her owed rent in value. Her situation only got worse as she lost her job following the Taliban takeover.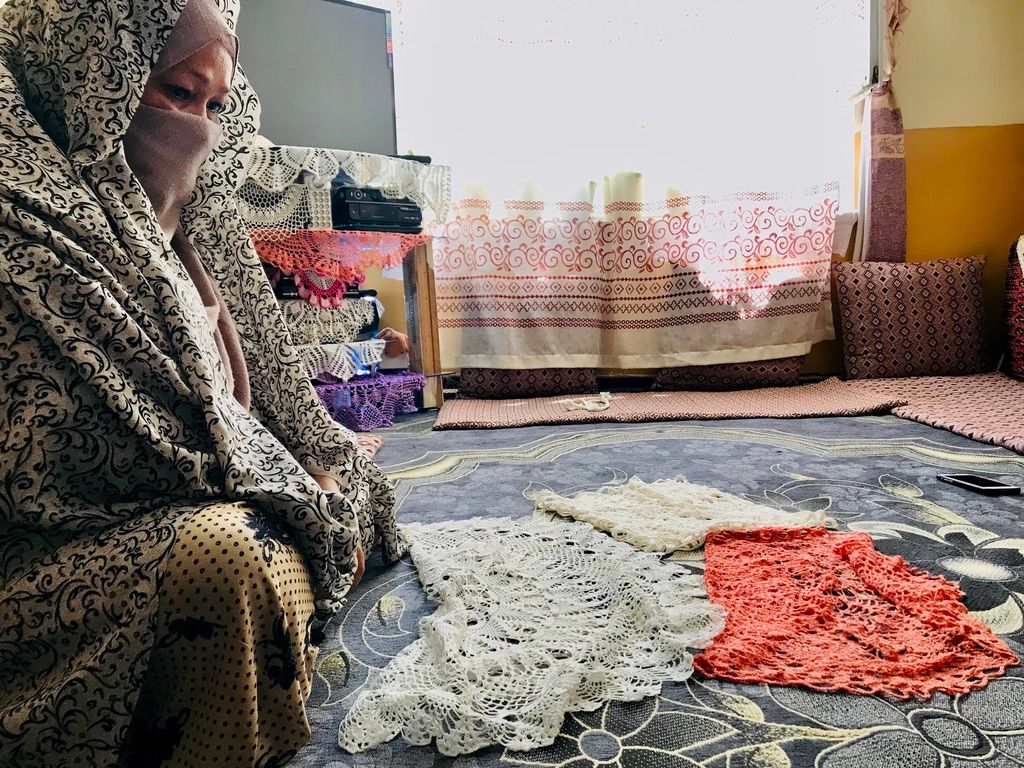 Another Afghan widow, 36 year-old Seddiqah Sharifi, lost her job as a school janitor following the Taliban takeover. She is the mother of five children, her eldest daughter is now 16 and can't go to school anymore because of the Taliban's ban on girls schools above 6th grade, nor can she find work.
Seddiqah used to make decorative bridal items for weddings but she says, "Not a lot of weddings happen these days, or they happen but less and less people are looking for decorative material, so my customer base has decreased."
Most landlords won't let her stay with them because she doesn't have a guardian. "I had to plead with my current landlord both to lower the rent and due to his reluctance to have a young woman with a young daughter stay with them in the absence of a male guardian," Seddiqah told Alive in Afghanistan.
"I am behind on two months of rent," Ms. Sharifi said. She pays 1,500 Afghanis per month for rent and doesn't know when her landlord might evict her because of her inability to pay rent. Her husband passed away seven years ago, leaving her to take care of children.
"I don't even have the money to make some bolanis or buy socks and have my son sell them on the street corner, plus the Taliban shoo away street merchants at every chance they get," Seddiqah said.