Infant Malnutrition Overwhelms Afghan Hospitals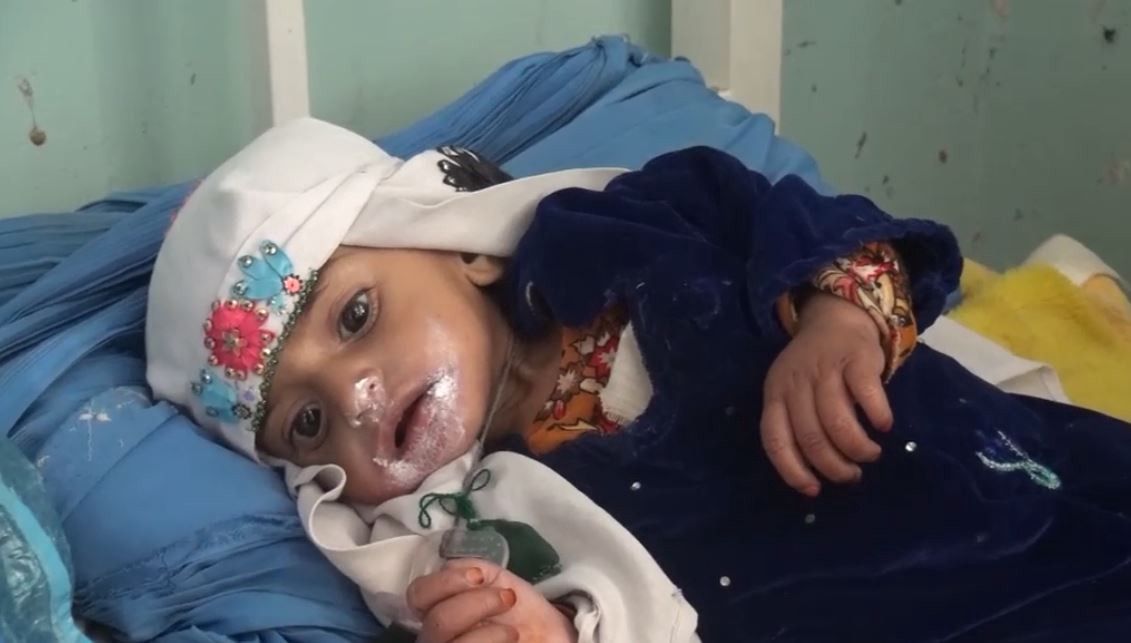 Written by Nazar Mohammad "Razmal Zaman," edited by Mohammad J. Alizada and Brian J. Conley
KANDAHAR — Health workers in Afghanistan's southern Kandahar province are combating increasing malnutrition among children while millions of Afghans lack the ability to feed their families on a daily basis.
The beds at Kandahar city's Merwais Hospital are full of malnourished children, some so thin that their bones are clearly visible under their skin.
"I cannot provide the necessary nutrition and food that the doctors recommend for my child due to extreme poverty," Aisha, the mother of a 2 year-old child admitted to the hospital, tells Alive in Afghanistan. Aisha is a resident of Balakarzai village of Dand district.
Aisha's husband, who is a day laborer, cannot earn enough to even buy bread. "My child's stomach has stopped working due to weakness, he didn't eat at all, all of his body is swollen, doctors say he is malnourished," Aisha says, adding "their father earns around 150 to 200 Afghanis ($1.50 to $2) per day, which cannot cover my children's daily meals."
Palawsha, another woman who has a baby admitted in the same ward due to malnourishment says, "I could only breastfeed him for three days after his birth, then I dried up and we didn't have the ability to buy formula or milk from the bazaar."
Palawsha's husband is also a day laborer who barely makes enough for the family some days while coming home empty-handed on others.
According to the infant's mother, no organization has yet offered to help.
Since Afghanistan's takeover by the Taliban following the fall of its western-backed government in mid-August this year, the country's assets were frozen by the United States and its economy has taken a nose-dive.
Humanitarian aid covers only a trickle of the actual need, as the economic crisis plunges millions of Afghans towards extreme poverty.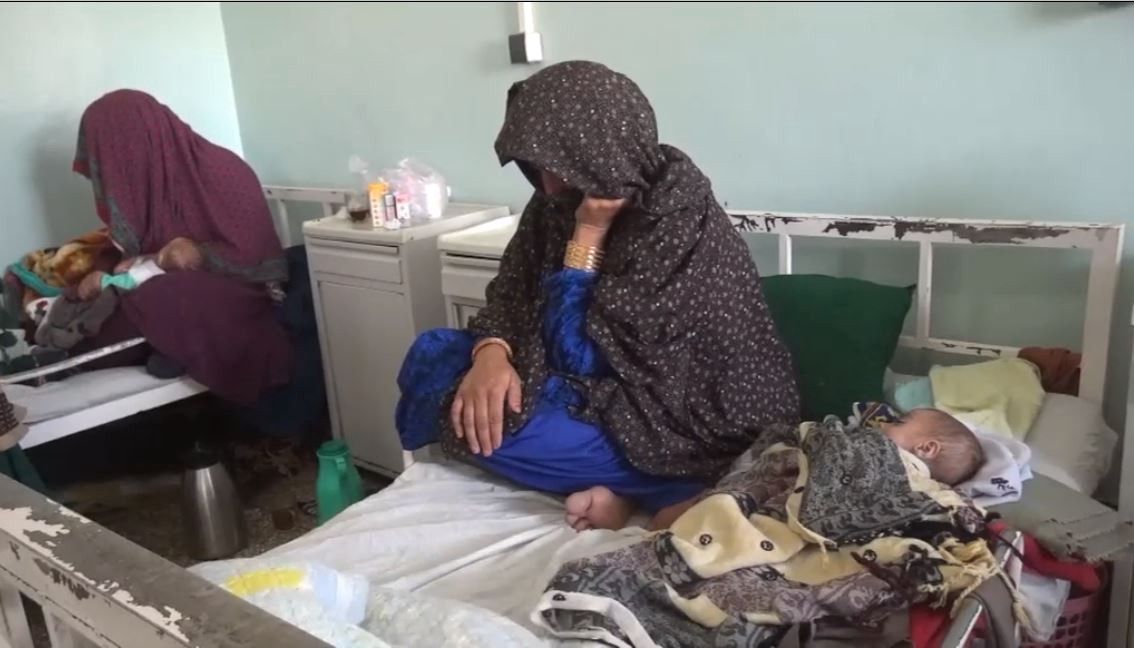 Asia is another woman who has admitted her baby in the hospital. Asia, who is from Kandahar's Zhari district, says her husband is a farmer but due to the persistent drought, the harvest from his farm and gardens are not nearly sufficient for their family.
"My child was hungry and my milk dried up, we didn't have enough money at home to buy formula/milk from the market, I gave my child cold water in his bottle rather than milk," Asia says adding that before the drought their farms and gardens used to produce a good harvest and their lives were a lot better.
This is the story of every mother and infant that has filled this hospital's children's ward. The challenge is not just economic, Afghanistan's main source of income is through agriculture and the drought gripping the country for the past several years has made a difficult situation unbearable.
Several challenges including drought, economic collapse, rising prices, and unemployment have combined to make the lives of millions of Afghans across the country unbearable.
Mohammad Ikhlas from Kandahar's Zhari district had to stop farming due to the drought, is now unemployed and his whole family is battling extreme hunger.
"We have spent the last two evenings hungry and cold, my children and I have nothing. I have asked for help from humanitarian organizations but no help has been provided yet. Our request from the government is to help us," Ikhlas told Alive in Afghanistan.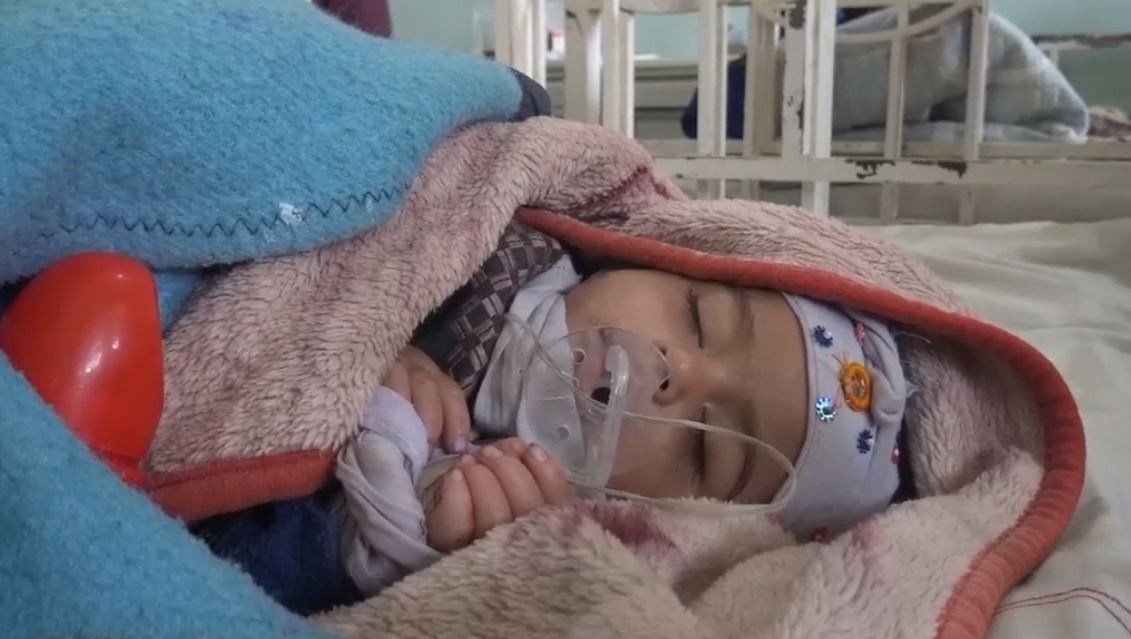 Dr. Mohammad Sediq, the head of the hospital's children's ward says the number of infants with malnutrition is on the rise.
"Nearly 500 malnourished children have been admitted to our hospital within the last two months, with 230 children in November and 250 in October."
According to Dr. Sediq, the number of malnourished children has more than doubled from previous months.
22.8 million people — half of the population — will face acute food insecurity from November 2021 including 8.7 million at risk of famine-like conditions, a recent survey by World Food Programme (WFP) shows.
The WFP says that 3.2 million Afghan children under five years old will face acute malnutrition until the end of the current year.
Dr. Sediq says that international humanitarian aid has increased but their biggest issue right now is not having nearly enough beds for all the children being admitted with malnutrition.
"Due to lack of beds, we have had to use a single cot for two kids, lack of space is our biggest issue at the moment."