Heavy Rainfall in Kandahar Brings Hope to Farmers and Nuisance to City Residents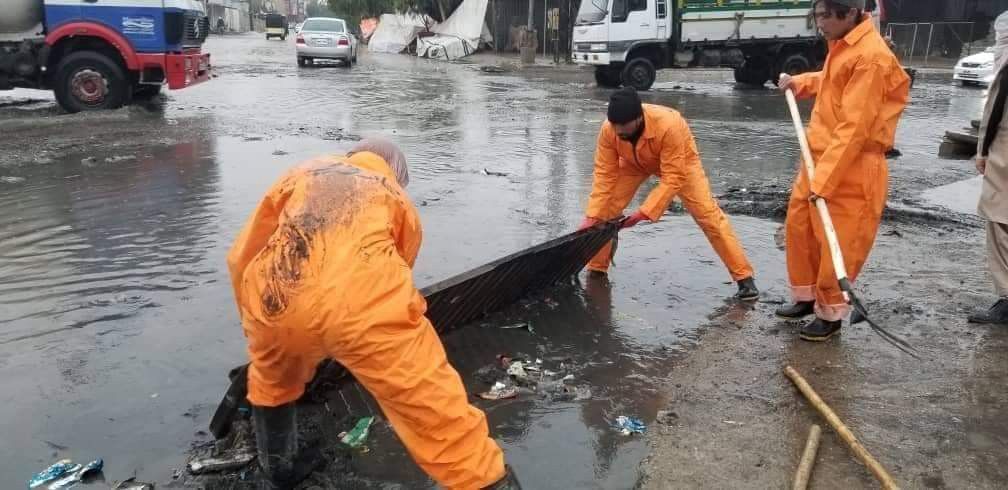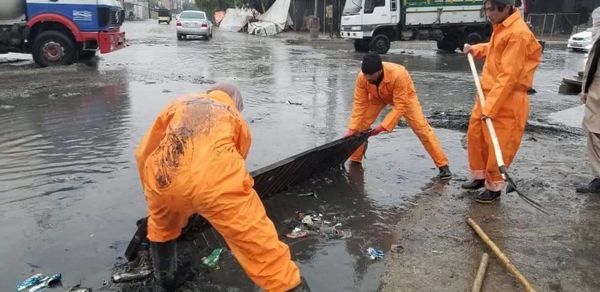 Written by Nazar Mohammad Razmal Zaman, edited by Mohammad J. Alizada and Brian J. Conley
KANDAHAR — Recent rainfall in Afghanistan's southern Kandahar province hit by persistent drought over the past several years have somewhat removed fears of continuous drought in the province. But the province is far from eradicating the issue altogether. So far, 90 mm rain has fallen while 180 mm rainfall is necessary to fully remove drought.
The continued rainfall has increased hope in the province removing at least 50 percent chance of a dry summer. Underground water levels in several areas across the province had fallen 10s of meters, which not only increased the issue for drinking water, but laid thousands of acres of agricultural land to waste and animal husbandry in some areas decreased by 70 percent.
Agriculture is the main source of revenue in Afghanistan.The persistent drought over the past few years across the country has raised concerns among farmers whose only source of income has been farming.
Back to back rainfall in the province has been a cheerful news for the residents who depend on regular rainfall to sustain their livelihood. for the continuation of life in the long term here and has made many very happy. Since the rain began social media has been awash with messages of gratitude to Allah and happy posts.
The rainfall means farmers might not face shortage of water in the year ahead. If the rain continues they believe there will be a good harvest season.
"Every drop of rain raises my hope," 50 year-old Janan Mama, a resident of Kandahar's Arghandab district, told Alive in Afghanistan.
Janan, who raises pomegranates in the village of Mohammad Yaqoob, was concerned about losing his farm to the drought but the recent rainfall dispelled his fears.
"The rain has irrigated my land, I am going to dig a well, find water and see my farm all green come spring," Janan Mama said with a smile on his face. Janan said he used to irrigate his farm by using well water but the wells were dry last year.
Kandahar's pomegranates are famous across Afghanistan and the world for their taste and high quality. Although pomegranates are considered a drought-resistant tree, they must still be watered regularly, especially during the growing season.
"We are really happy, the drought was really crushing us over the past three years, the rivers and wells were dry but the recent rains have been really good, we are hopeful that rainfall will continue until spring," Janan said.
Panjwayi is a district in Kandahar known across the country for its green grape vineyards and tasty grapes, which are the primary source of income for the residents of this district. But due to the harsh drought over the past few years, farmers are very concerned about losing their source of income.
"Water levels were dangerously low in the past four years and I was really close to losing my farm," said Mohammad Wali, a farmer who grows grapes on 18 hectares of his land. Wali also says that wells and streams went nearly dry due to lack of precipitation but the continuous rainfall over the past couple of weeks in Kandahar has made him hopeful and removed his fear of losing his farm.
"It was really hard for us over the past few years, there was no rain, underground water levels had receded very low, wells and canals had run dry. I was really afraid that god forbid I would lose my farm, but this winter god has been kind, our fear will be further decreased if there is more rain," Wali said.
Panjwayi resident Mohammad Sadiq also says underground water levels had receded dangerously over the past few years as a result of the persistent drought impacting agriculture and livestock across the province. But Sadiq believes that the recent rainfall will solve all issues, increase underground water levels and water will once again flow through the canals and streams across the province..
"I couldn't grow wheat and other crops on my farm last year due to the drought," Sadiq said but he is hopeful that there is enough water to restart.
Meanwhile Dand District resident Abdul Nafay also says that recent rainfall means they won't need to use wells to irrigate their farms.
Water levels in Dahla Dam, which provides irrigation water for district of Shahwali Kot, Zhari, Panjwayi, Maiwand, Dand and Daman, have also increased. Funded by the US, the Dahla Dam was built on the Arghandab river in 1331 (convert to gregorian) about 40 km northeast of Kandahar city in Shahwali Kot district, which irrigated about 76,000 hectares of land in the above-mentioned districts.
Abdul Bari, a farmer from Shahwali Kot district says, "The amount of water flowing into the Dahla Dam due to recent rain and snowfall across Kandahar has increased, more rain could fill the dam, which we are really hoping for."
According to Mawlawi Mohammad Mazlom, Kandahar's head of Agriculture and Livestock Directorate, Kandahar needs between 150 to 200 mm of rain for a year without any drought.
The drought has affected not only residents of Kandahar province but Kochis who migrate through the province have been forced to sell their livestock for half the price due to lack of pasture.
Kochis are pastoral nomads from the Pasthun ethnic group in Afghanistan who rely heavily on their livestock to survive. Kochis are also hopeful the recent rainfall will help their pasture so they will once again have enough food for their animals.
However, while recent rainfall has created an atmosphere of hope among farmers and residents of the wider Kandahar province, it has created nuisances for residents of Kandahar city, mainly due to the lack of sewage or irrigation canals to direct rainwater out of the streets.
Kandahar's streets were flooded with water from the rainfall as the small sewage canals aligning the streets lack the capacity to carry the flood of rainwater. The canals are often clogged due to the carelessness of city residents who throw their trash into them without any consideration.
"My home was flooded from the water on the street, causing property damage," Kandahar resident Jawid Ahmad Samimi said. According to Samimi, the residents can't afford property damage, especially with Afghanistan on the brink of an economic collapse.
Other residents are concerned that rainfall will cause many homes, markets and buildings in the city to collapse if proper flood water and sewage systems in the city are not constructed.
Kandahar's municipality agrees that the city's sewage system does not fulfill the need but says the city has been grappling with this issue has for a long time and building proper sewage canals cannot be done quickly.