Garbage, Garbage, Everywhere
The lack of a garbage collection system due to inattention from the municipality, as well as the public's lack of awareness have all joined forces in increasing Nili's problem with trash.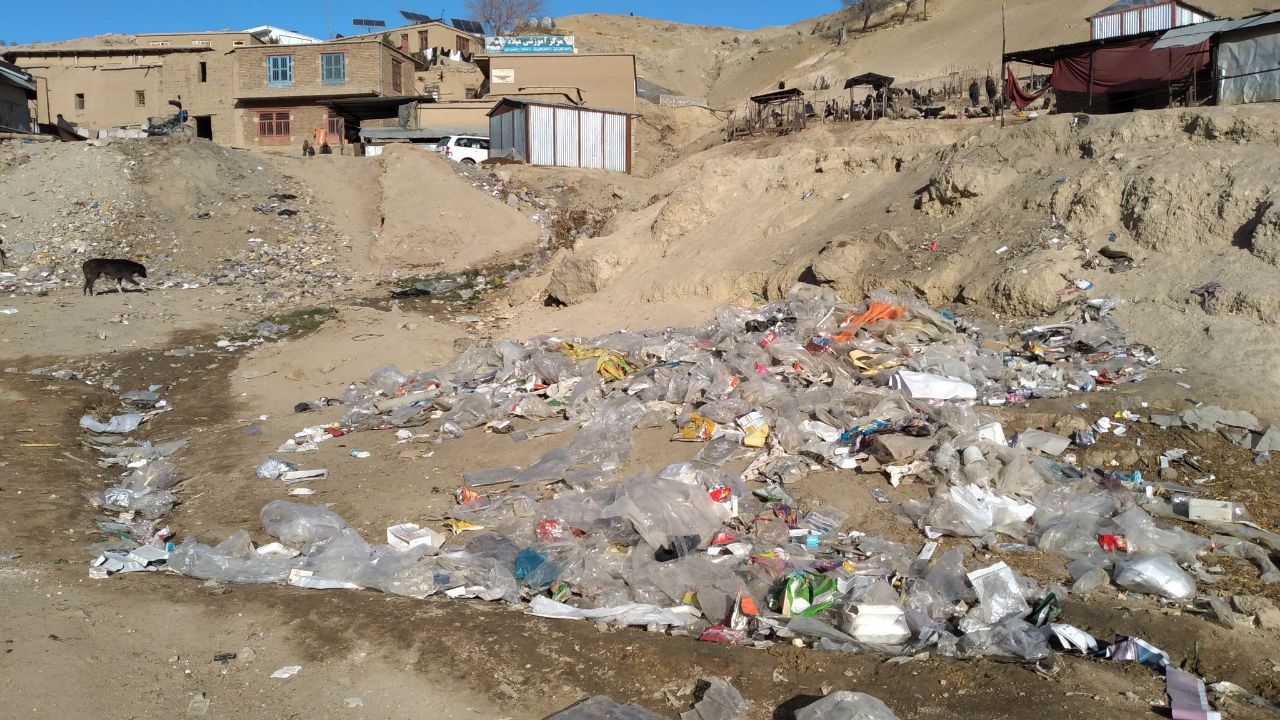 Written by Sima Siawash, edited by Mohammad J. Alizada and Brian J. Conley
As the drought persists in Afghanistan and society moves from farm-oriented to consumer-oriented, even in the less developed parts of the country, one of the issues that persists is where to dump the increasing loads of garbage.

One example is the small city of Nili, population 42,900 and the capital of Afghanistan's central Daikundi province. In Nili, garbage, including plastic bags, soda bottles, diapers, and empty cans fill every area in and around the bazaar, along the roadside and on public and private properties.
In the recent past many residents around Daikundi grew their own food and raised livestock to feed their families. But due to the years of conflict and the ongoing drought, their farms no longer provide enough to survive.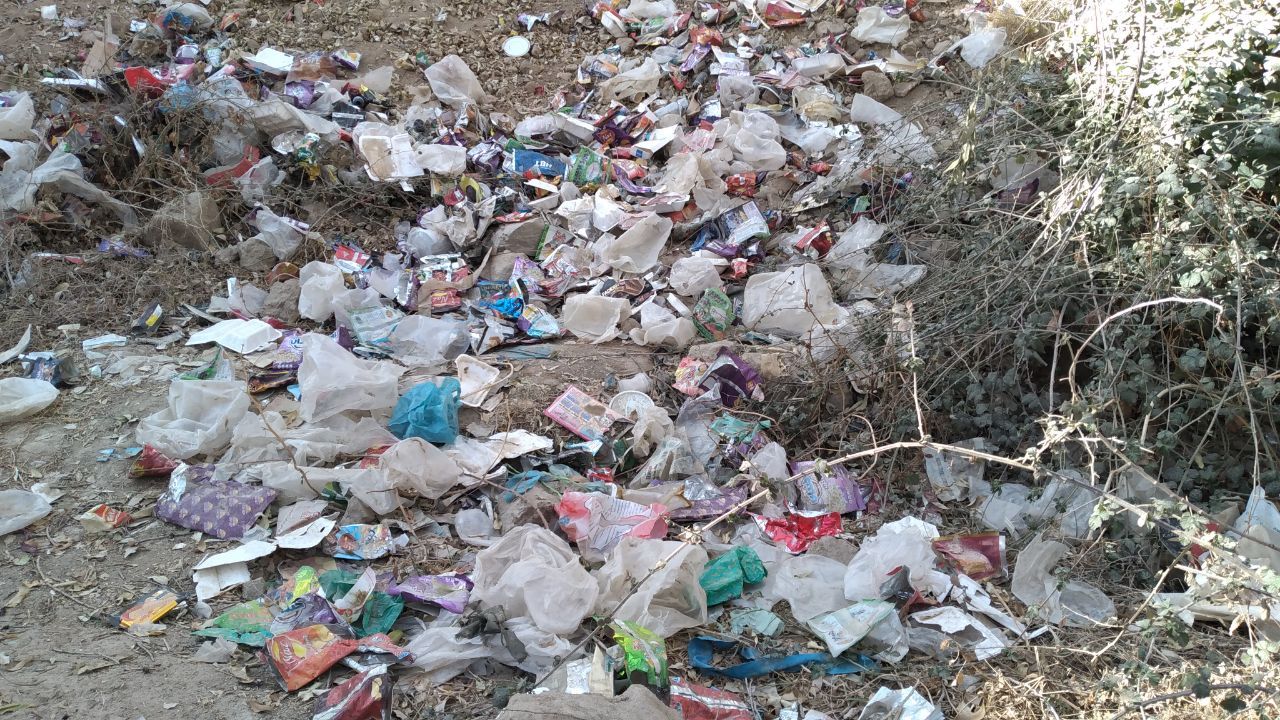 In the past few years, the revenue from agriculture has decreased tenfold, and a large number of people have migrated to other cities and/or countries due to poverty and unemployment.
Buying products commercially that used to be made at home led to a dramatic increase in garbage over the last few years, primarily in the form of packaging such as cans, wrapping paper, and plastic bags.
But this is not just a problem for Nili, it is evident in every Daikundi district.
The sight of trash in nearly every bit of open ground is the new normal. Garbage is no longer a nuisance for people. Instead residents pass by the garbage several times a day, some even contributing their own trash without giving the looming piles a second thought.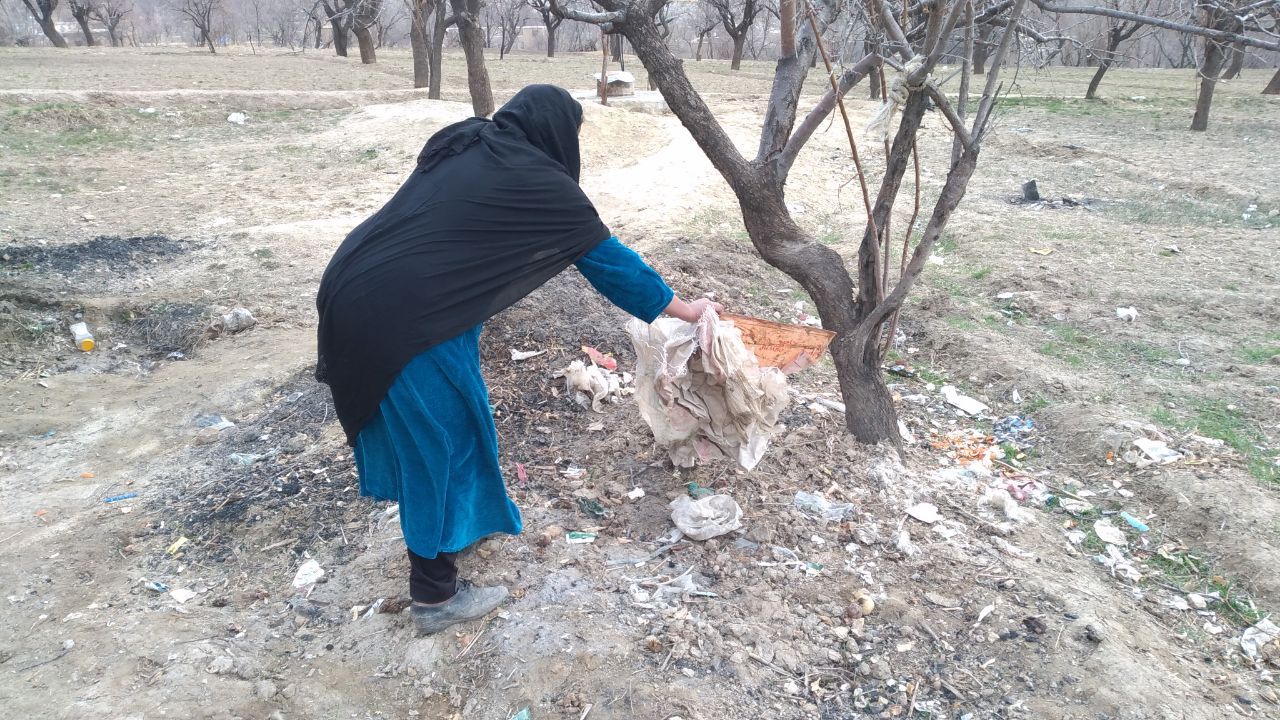 Mrs. Najiba Abdul, a 35 year-old resident of Nili has not thought seriously about the problem. She believes it is normal to dispose of trash by throwing it anywhere outside her house. She believes everyone contributes to the garbage problem, especially those with large families.

"I burn flammable garbage by putting it in the oven and heater to help keep my home warm, this also reduces the amount of garbage I have to throw out," Mrs. Abdul says.

Mrs. Abdul does not think garbage is something to be concerned about because it will be consumed by animals during spring.    

There is no particular place designated as a trash dump for people to take their garbage. This has turned the scenery in Nili and its surrounding villages into a very unpleasant and dirty sight. For citizens who feel guilty or have a sense of responsibility, they might collect the trash nearby and burn it. But this is only a temporary solution to the nuisance. It's impossible to do more than that.

There are no existing plans or workable solutions for getting rid of the garbage either by any government or non-government entities.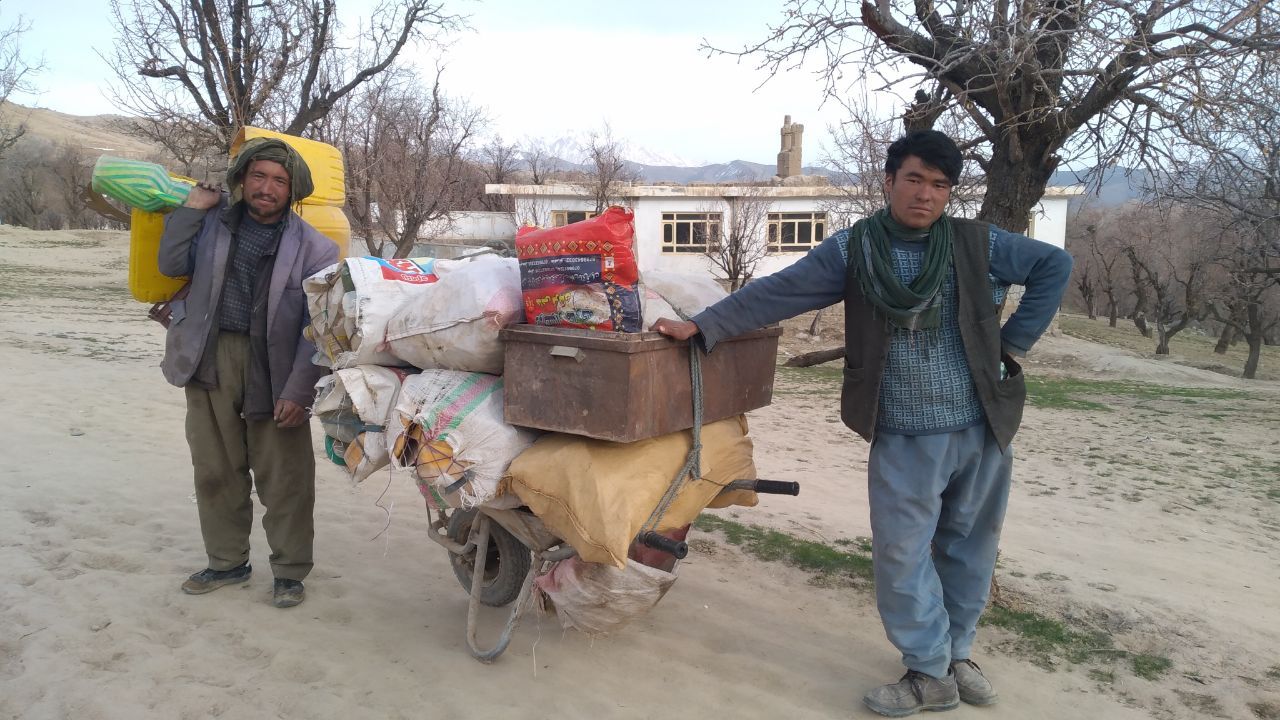 However there are  garbage collectors who make a living by collecting the scraps thrown out by others. 23 year-old Esmatullah Rezayi from Behsud district of central Wardak province has been running a recycling collection center for 4 years in Nili.

Mr. Rezayi works with two others who collect recyclable garbage. They rent two shops in the old bazaar where they store the recyclable material until the weight is about 7,400 kilograms, enough for a truck.

"My colleagues and I collect and separate the material here, it takes between 4 to 6 months for us to collect enough for one truck to take it to Kabul," Esmatullah says.

He pays the two men working for him between 300 to 400 Afghanis (about $3-$4) a day.

The garbage is taken to Kabul, the capital of Afghanistan, where different companies recycle them. According to Mr. Rezayi, before the Taliban took over Afghanistan in mid-August of last year, they used to send recycling to neighboring Pakistan as well.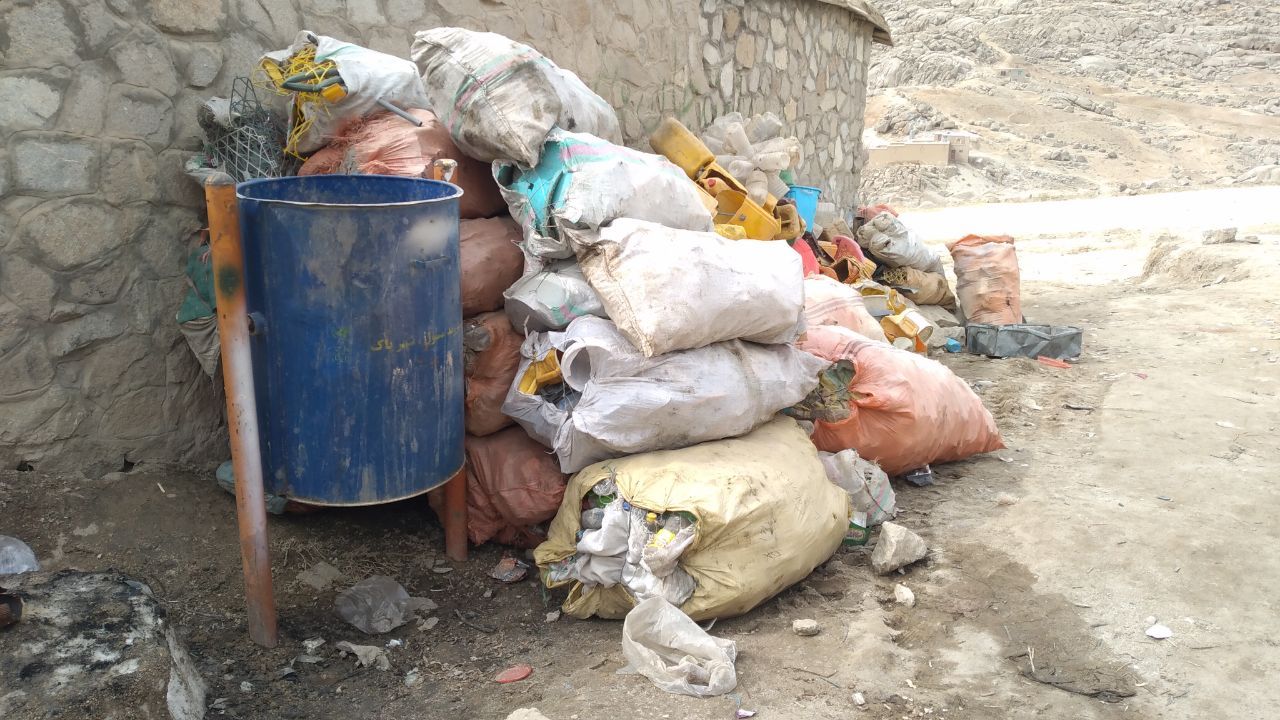 63 year-old Mrs. Zahra Hussaini separates her garbage before disposing of it. Food leftovers and vegetables are buried under trees and other garbage that cannot decompose are collected and burnt after a while.

"I want other families to think about it logically and help keep their environment clean, give it the importance and attention it needs," Mrs. Hussaini told Alive in Afghanistan.  

For the remainder of the garbage that cannot be recycled, buried, or collected by men like Mr. Rezayi, the only way to reduce the amount of trash is to hope for rain and flash floods to sweep the garbage away downstream and make it some other district's problem. But for the residents of Nili, the garbage is also a remainder that even rainfall and flash floods have become rare.