Female Teachers Face a World of Issues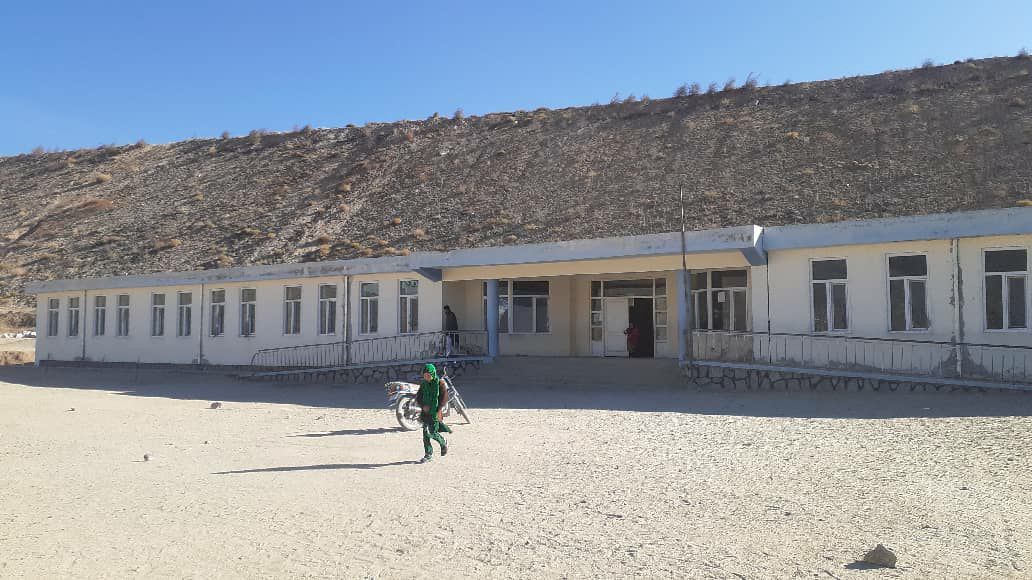 Reporting by Sima Siwash, Abdul Karim Azim and Mirzahussain Sadid, written by Mohammad J. Alizada and edited by Brian J. Conley
AFGHANISTAN — "I am not very hopeful, we received salaries for a single month after three months, we have no idea how long it might take to get paid for the three remaining months," Nazeefa Amiri, a teacher in central Daikundi province, told Alive in Afghanistan during an interview.
Teachers across Afghanistan have not been paid for three to four months now and are in a dire economic situation. Female teachers can only teach up to 6th grade and girls' schools above 6th grade are closed in most provinces.
Ms. Amiri says if Afghanistan's new government cannot manage the current situation, a humanitarian catastrophe will take place in Afghanistan very soon.
Since Afghanistan's takeover by the Taliban in mid-August, most women working in the public sector have been unemployed and remain at home awaiting an uncertain future.
The freezing of Afghan government assets by western countries, mainly the United States, has fueled a growing humanitarian catastrophe that is getting worse with each passing day.
Female teachers in provinces of Kabul, western Herat and central Daikundi have each voiced concern over Taliban's education ban for girl's above 6th grade and have said that both teachers and students are disinterested, scared, and hopeless due to the ongoing situation. Although girls have been allowed to continue school above 6th grade in a few provinces such as Herat and Balkh, in most provinces they must stop school after 6th grade.
Many teachers might not return to work if they are not paid retroactively for the months they've worked without a salary. The skyrocketing prices of daily goods are also a reason of concern for these female teachers whose families depend on their income to survive.
Hasina Azimi, a high school teacher in Herat, one of the few provinces where girls can attend high school currently, said a lot of restrictions have been placed on the daily lives of women and girls, adding to stress and fear among other increasing issues.
"My salary was 10,000 Afghanis ($103) under the previous government, now it is reduced to 7,000 ($72)," Ms. Azimi said, adding that the money is not nearly enough for her family of eight.
In addition to falling salaries, the value of the Afghani against the dollar has dropped significantly. Afghanis were exchanged at 75 Afghanis to $1 just before the collapse. Now the exchange rate has fallen to 96 Afghanis to $1, a nearly thirty percent drop in value.
Finally, prices for daily goods have increased significantly since the Taliban takeover.
This trifecta is making life very unbearable for educators, the torchbearers of Afghanistan's future.
In addition to concerns about education, female teachers who spoke with Alive in Afghanistan are concerned about the disregard for women's rights and daily challenges following the takeover. The Taliban areknown for having a strict interpretation of Islam, barringwomen from most public places, as well as work and education.
The teachers say the Taliban's arrival, coupled with the Coronavirus have hampered girls' ability to continue their education and the Taliban must soon allow girls in all grades to go back to school.
The first time the Taliban ruled Afghanistan, women were not allowed outside the house without a male guardian and were forced to cover up from head to toe. Education and work for women were totally banned.
Women achieved major milestones during the past 20 years since the US intervention in Afghanistan in late 2001 until the country's western backed government collapsed in August.
This time around women have not stayed silent, their demand for women's rights ever more vocal, they say Taliban must open schools for girls above 6th grade if there is any hope for a future of the country.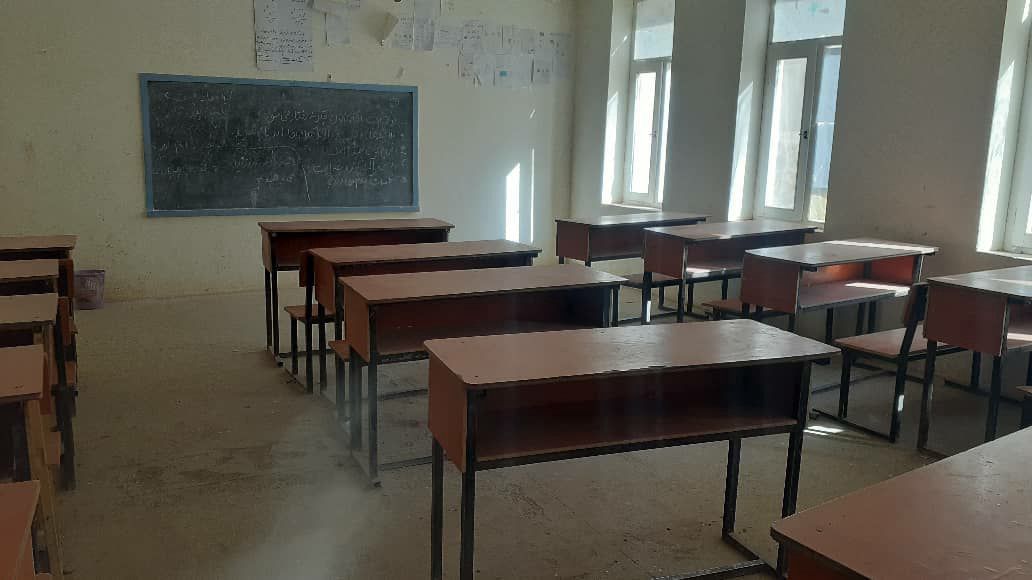 "The international community must put pressure on the Taliban not to sidestep women's rights," Bakhtarwar Danishwar, a headmaster in Daikundi province said.
According to Ms. Danishwar, "major changes" have taken place, especially in women's lives in Afghanistan since the takeover, among which are the right for education and work.
The inability to pay their rent, and buy firewood and/or coal as the winter approaches may mean eviction for some and spending the winter in cold for others or both in some situations.
"Issues have reached their peak," Nilofar Asghari, a teacher in Kabul, told Alive in Afghanistan. Ms. Asghari who has been teaching at a kindergarten for the past three years says she is the lone breadwinner for her home.
"5,000 Afghanis ($51.95) will only buy me a bag of flour and a can of oil, what do I do about my rent, and other necessities?" Nilofar said.