Fashion Changes with the Government
Afghans are transitioning more and more towards wearing Afghan clothes following the Taliban takeover of Afghanistan in August of 2021.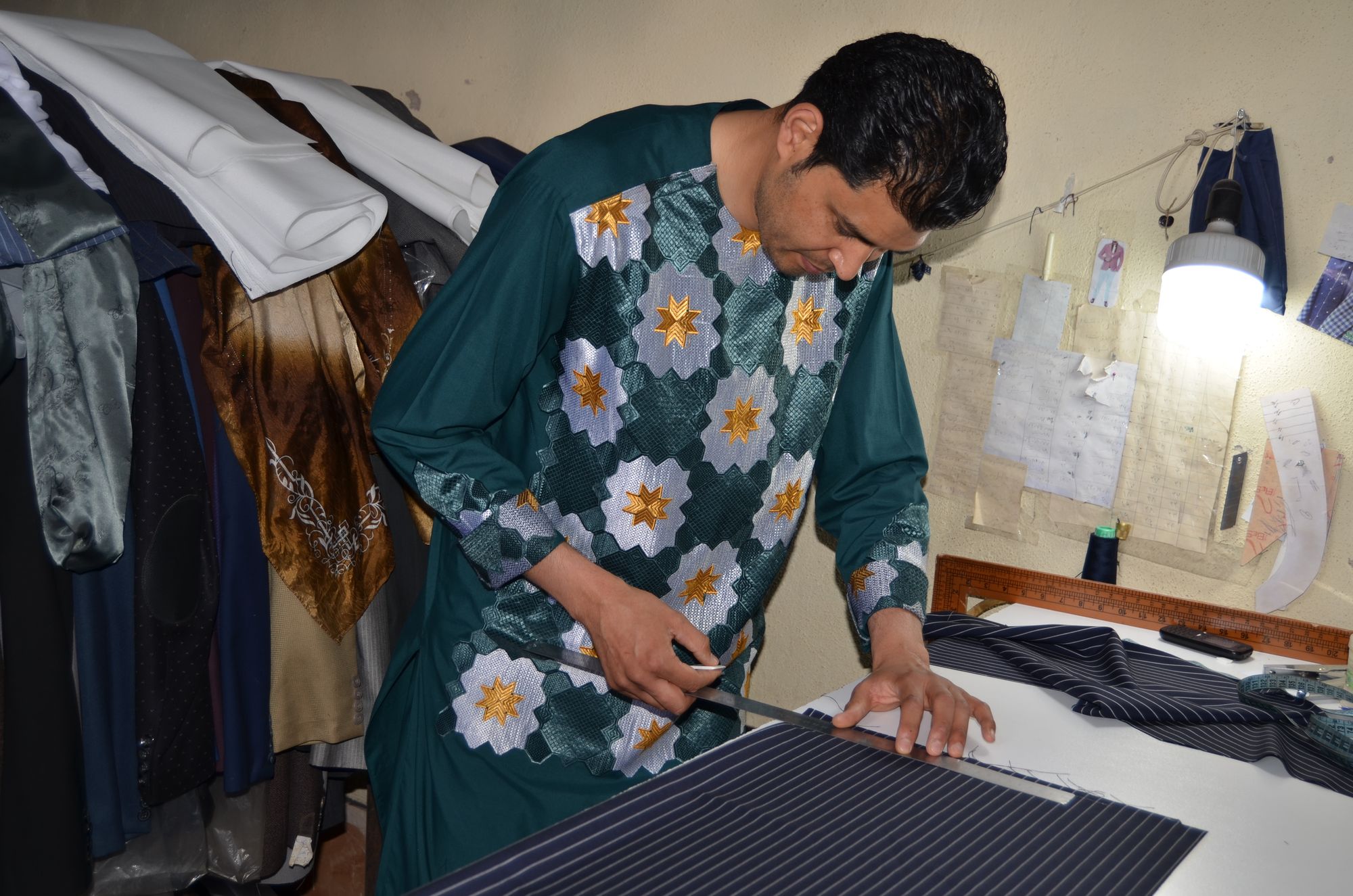 Written by Abdul Karim Azim
HERAT–The Shalwar Kameez, an outfit composed of a long shirt hanging to the knees or even ankles, combined with loose pants has been worn by Afghan men for as long as anyone can remember. So long that it has become a part of the cultural identity of Afghanistan.
However, during the reign of the previous administration western suits became commonplace when many Afghans wore them instead of the typical shalwar kameez at official ceremonies and events. But this change has shifted back since the fall of the previous government in August of 2021. Employees of the former Islamic Republic who used to wear suits now wear traditional Afghan clothes, especially embroidered shalwar kameez.
Abdul Majid Farhang is famous in Herat for his tailoring shop that employs 10 local people. Mr. Farhang learned the profession in Iran after his family migrated there and has been in the business for 18 years.
"The amount of customers ordering suits for weddings or official purposes has decreased, but has not gone away completely," Majid told Alive in Afghanistan from his store, "Farhang Tailoring".  
According to Majid, 70 percent of the tailoring shops producing suits have gone out of business since the fall of the previous government. It's unclear how much of it is due to the Taliban's influence versus Afghanistan's economic collapse. But Majid's change of strategy from suits to traditional Afghan clothes might have saved his business for now.
"However, our workload has stagnated and we have reduced the number of employees working with us," Majid said.
Customers previously ordered suits for different occasions including gatherings, weddings, and events, but only a limited number of people, including grooms, order suits now.
Expressing disappointment, Majid said, "15 employees used to work continuously at my store, sewing and stitching with eight sewing machines in use simultaneously. However, recent political development in Afghanistan had me lay off half of my employees and stop three of the sewing machines due to lack of work."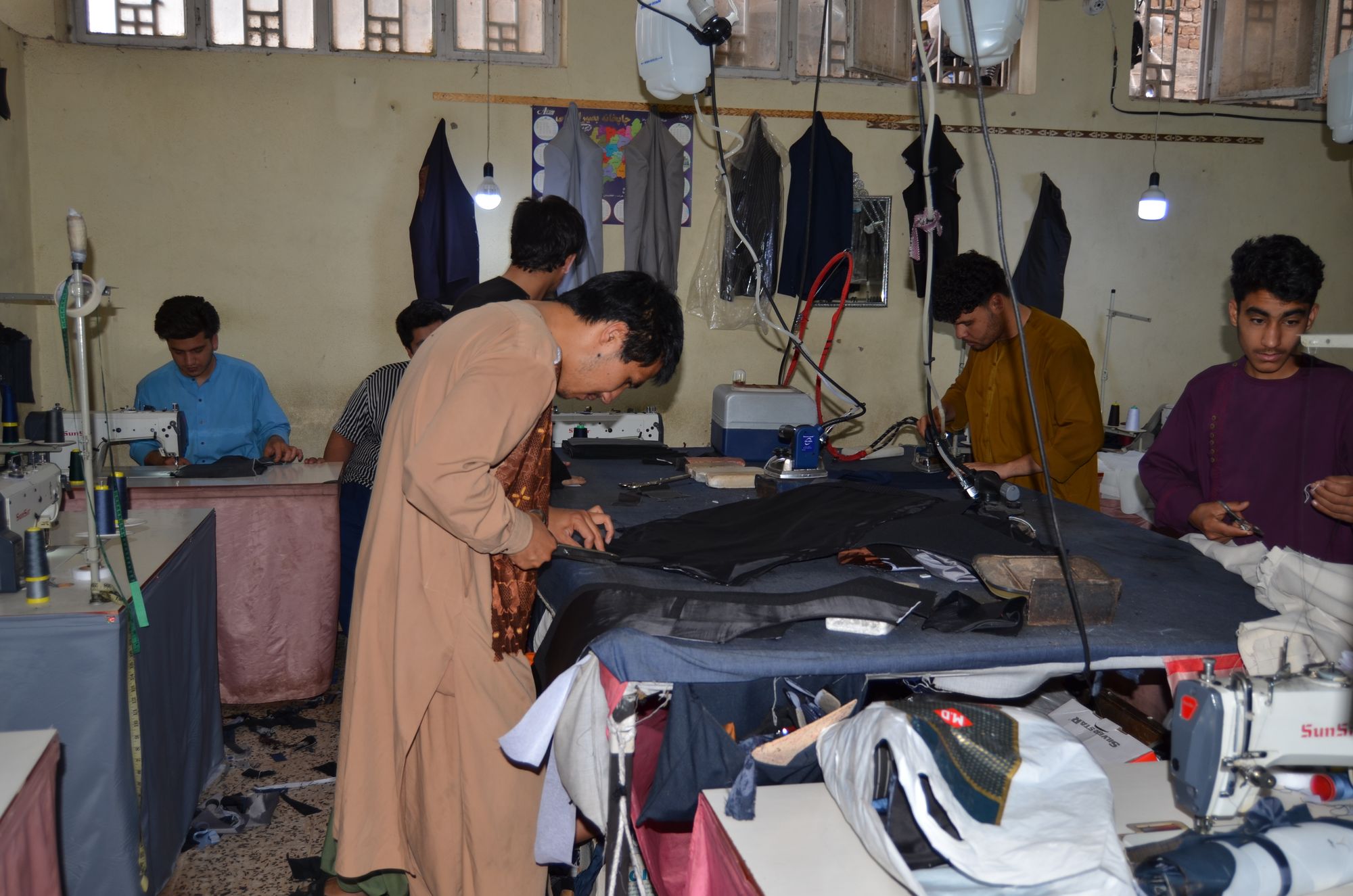 Mr. Farhang said that if work continues at the current pace, "We will face a lot of challenges and may have to close too."
According to Majid, business was so good that they couldn't accept any orders after the 15th of Ramadan, "Due to the sheer volume of orders before Eid."
Majid claimed that he pays 1,500 Afghanis ($17.45) daily for electricity bills, and employee wages. He had to pay out of pocket and at a loss for four months following the Taliban takeover, "But business is getting a little better just now."
"In addition to that, I have lost 50 percent of my customers," Majid said. The price of textile and fabric they have to buy has also increased.  
A single Herati-style embroidered shalwar kameez outfit ranges from 3,000 to 15,000 Afghanis ($34.90 to $174.51) each, a price most Afghans cannot afford due to the economic crisis caused by the elimination of international aid cuts and the freezing of Afghan government assets after the Taliban takeover.
The Herati shalwar kameez is defined by embroidery on the the kameez or shirt that stretches from the neckline all the way to the belly button, and sometimes lower.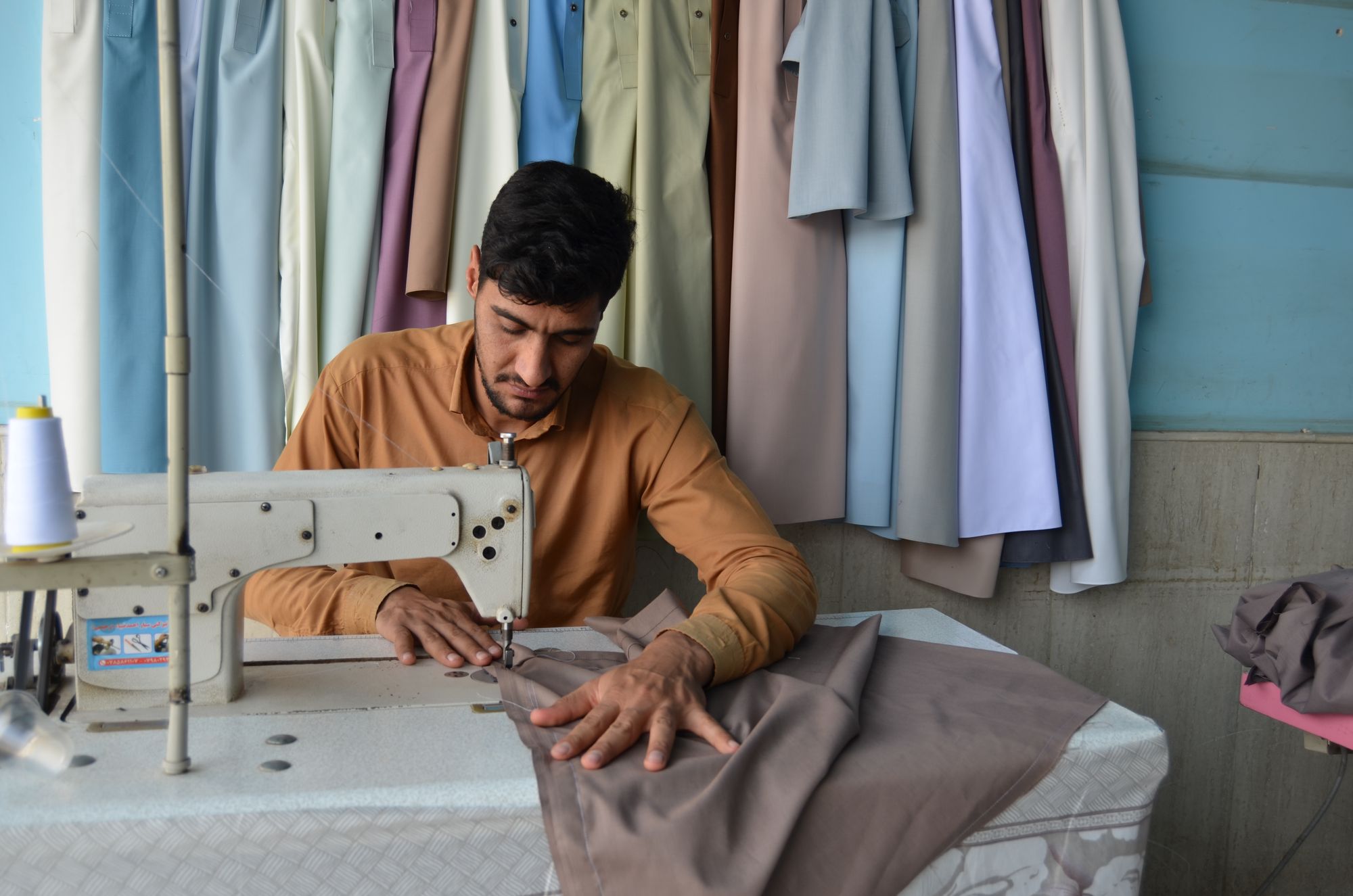 In the neighboring Badghis province it is not so common to wear western or European style suits, instead the fashion here remained more or less the same and the local residents are more accustomed to wearing the traditional Afghan shalwar kameez. A small number of people who wore suits before the collapse of the previous government have shifted to wearing traditional Afghan clothes once again.
Abdul Halim, a tailor in Badghis's capital of Qala-e Naw says that his work has increased since the Taliban takeover because now more people are ordering traditional Afghan clothes.
"The designs popular among the people of Badghis include Qasemi, Shahbazi, Pakistani and others. The cost of sewing for each of them ranges between 300 to 500 Afghanis ($3.49 to $5.82)," Halim told Alive in Afghanistan.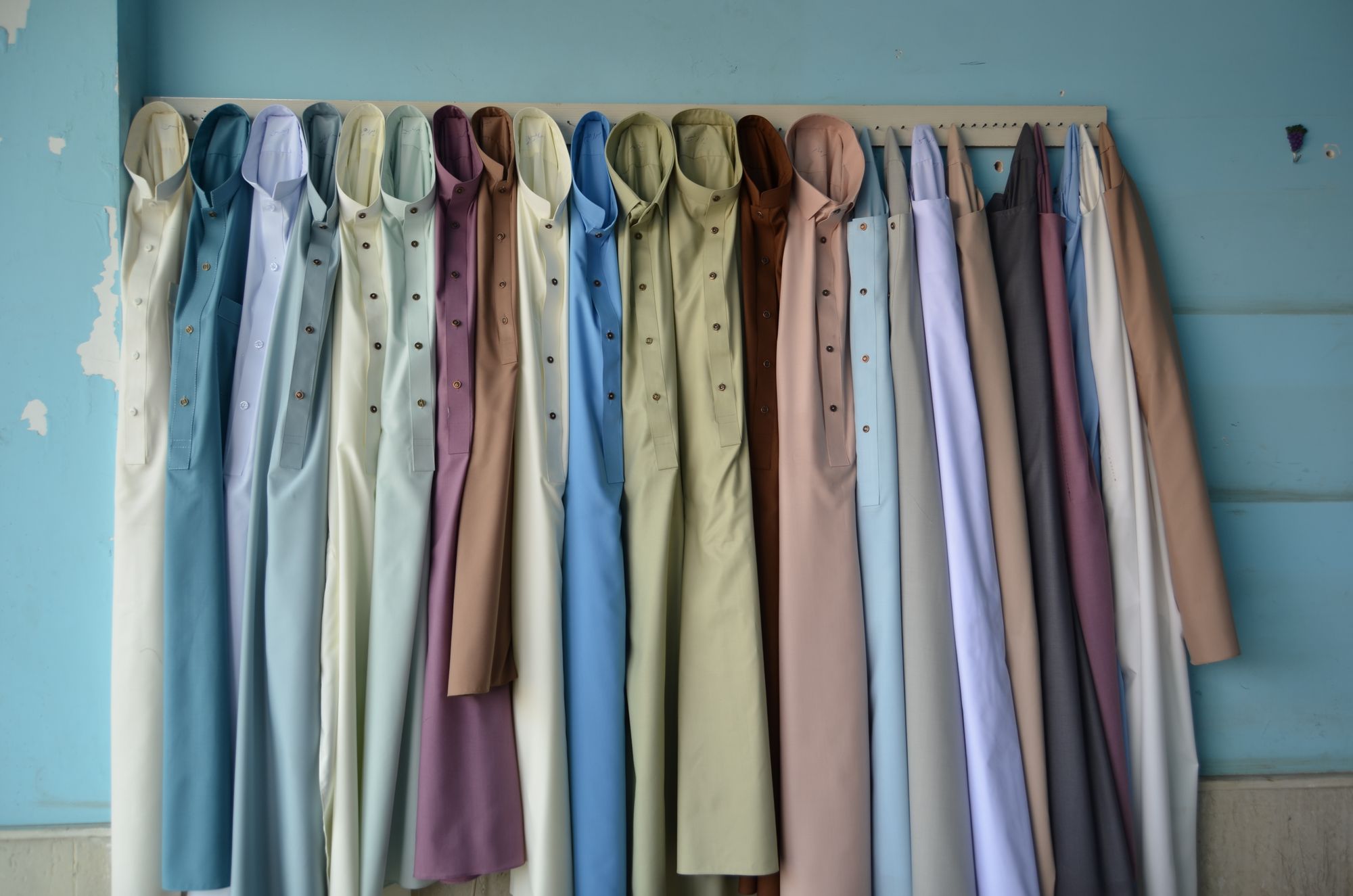 Gul Khan, another Badghis resident says that traditional Afghan clothes have stayed the fashion in Badghis with people ordering new clothes on the eve of the Eids, Islamic celebrations following Ramadan and the feast of sacrifice. Usually these celebrations occur about two months apart.
Although Gul Khan was able to order himself a new pair of shalwar kameez, he said unemployment is one of the reasons people can't afford new clothes.
"I used to order more than five pairs in a year, but with unemployment and revenue decreasing, I can't even order new clothes more than twice a year," Gul Khan told Alive in Afghanistan.