Every Death Leaves Someone Behind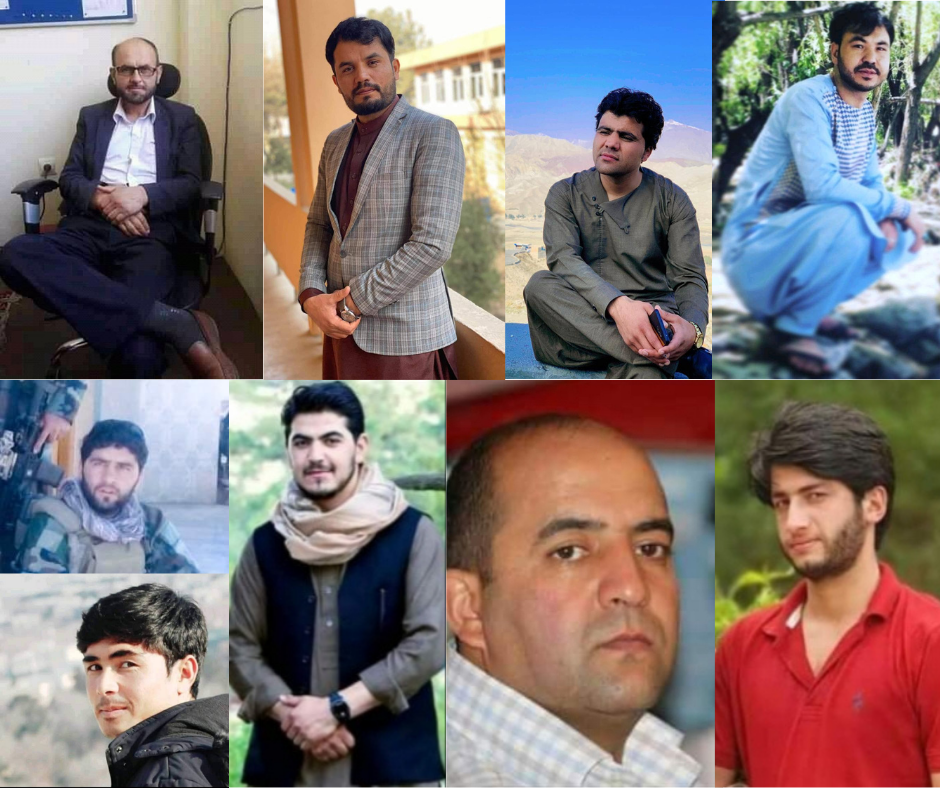 Written by Mohammad Jawad Alizada with reporting by our team in Afghanistan, edited by Brian Conley
KABUL — "Najibullah died after falling in the canal outside Abbey gate, his friends could not take him out of the area due to the chaos following the blast," his brother Irfanullah Safai told Alive in Afghanistan.
25-year-old Najibullah was one of the victims of the August 26th suicide bombing outside the Abbey Gate, an entrance at the main airport in Afghanistan's capital Kabul. The bombing left over 170 Afghans dead and more than 200 others wounded. 13 US soldiers were also killed and 18 were wounded, according to the US Department of Defense.
A former Afghan army soldier and a shopkeeper, Najib and his friends — who were part of Afghan National Army Commando Corps — crowded the airport for four days in hopes of fleeing the country following Taliban takeover of Afghanistan mid-August. According to his brother, Najib had been persuaded by his friends to go to the airport — although he did not hold any documents other than some army certificates and IDs.
As the US and its allies began evacuations of personnel, citizens and Afghans with Special Immigrant Visas(SIVs) who aided their mission, thousands of people, many without supporting documents descended upon the Kabul airport in hopes of escaping the Taliban. Many thousands had already been camped out for days, desperate to escape, despite mounting evidence that only a special few would be admitted.
Individuals traveling on SIV cases were required by US forces to provide several documents proving their eligibility, plus verification from the US embassy that the individual was cleared to enter the airport. For many this would be just the final hurdle after Taliban checkpoints and conmen.
When the blast took place, Najib was hit in the head by a piece of shrapnel and died after falling into a wastewater canal near the airport gate. His exact cause of death was not confirmed.
But Najibullah is not the only one who left a grieving family behind. Another family lost three of its members in the same blast. Cousins 46-year-old Ahmad Khalid Raheen, 28-year-old Ferdous Raheen and 24-year-old Milad Raheen had been waiting at the airport for two days.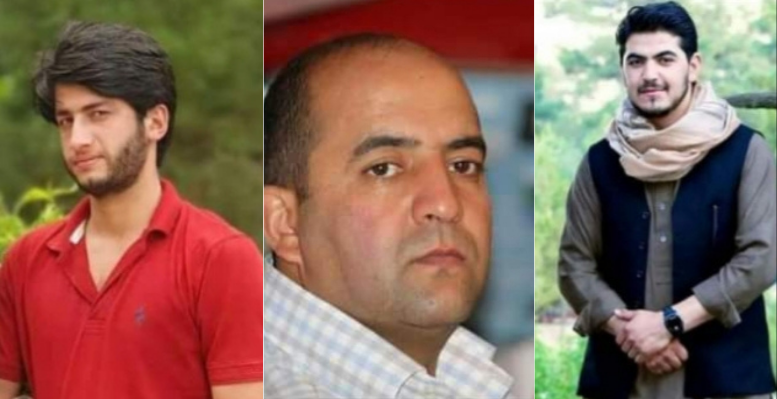 All three worked in the former Afghan government. Khalid was a physician in the Ministry of Public Health, Ferdous was an active army officer and Milad worked as a police officer. Khalid left behind a wife and six children, four girls, two boys, ages 4 to 23 years old.
Afghanistan's tragedy of civilian casualties does not just begin or end here, the conflict in the war-torn country has killed over 19,500 civilians and injured nearly 36,000 people since 2009, the year the UN Assistance Mission in Afghanistan (UNAMA) began recording civilian casualties. In addition to the 170 killed in the initial blast, at least another 10 civilian deaths, including 7 children, occurred as an indirect result of the bombing when the United States targeted a suspected member of Islamic State Khorasan (IS-K). A recent report by the New York Times now suggests the suspect was yet another civilian.
According to a report from UNAMA, 3,340 civilians were killed by airstrikes carried out by the United States, Afghan forces, and international allies. Another 2,588 were injured due to airstrikes. These numbers include drone strikes, though unfortunately the number of deaths due to drone strikes were not specified.
Each civilian casualty during the war in Afghanistan, whether at the Kabul airport, or elsewhere, left a grieving family behind who lost their loved ones. Each of those are individuals with different lives, whose paths ended in death and sorrow. The purpose of this feature is to bring to light that those casualties are not just numbers but people, that it's not just about politics but lives that matter to someone.
A life that mattered to a sister who searched for her brother across numerous hospitals in town yet never found him. To a mother who is grieving the loss of her son at the entrance of a hospital, unable to go inside and receive his dead body, although her son is on the list of those deceased.
To a wife who is looking forward to a husband's promise their children will go to school and be able to serve their country in the future.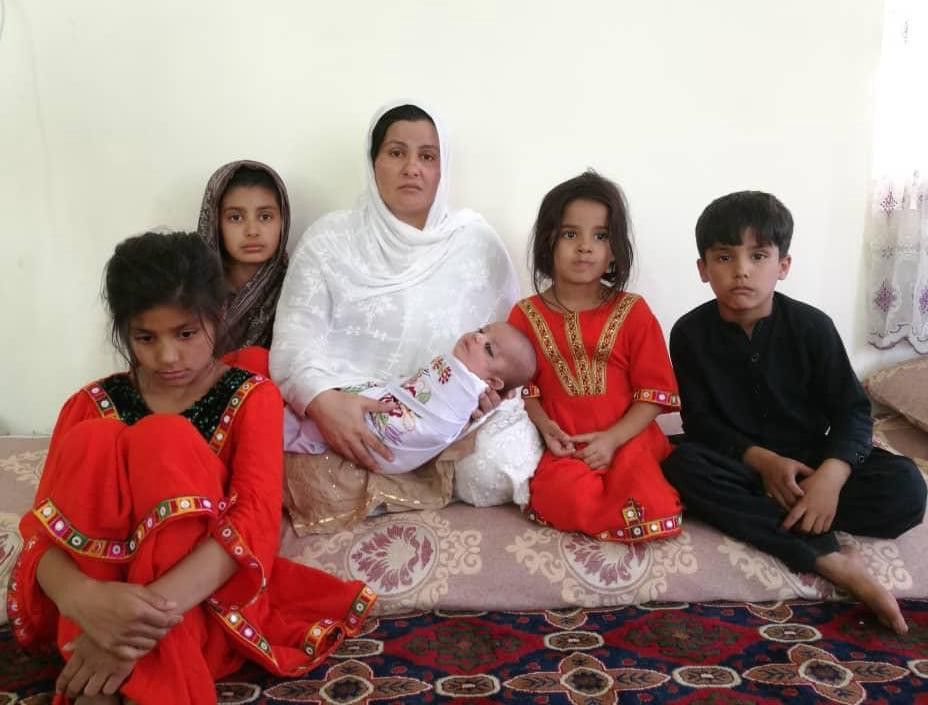 Special Immigrant Visa (SIV) applicant 32-year-old Mohammad Wali Safai made that exact promise to his wife. Safai worked for the US Forces for four years as an interpreter and he was facing threats and certain death if he would have stayed in Afghanistan.
But his life was cut short, leaving his wife Healay and five children grieving and broken, the youngest, Mohammad Ayub, just two months-old.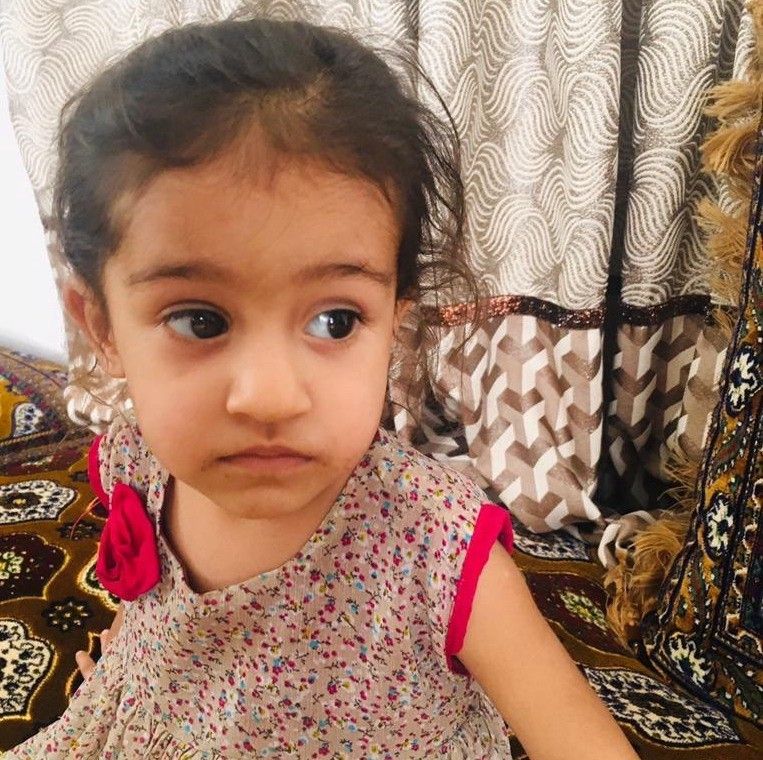 24 year-old Popal Walizada used to tell his wife Fatima that he didn't want his daughter to become an orphan like he was. Yet on August 26th his daughter, two-year-old Zaynab, was orphaned in moments, one of thousands of Afghan children left to grow up without their father or mother, or either.
Mohammad Baqir Ibrahimi left his wife Amina and 6-year-old daughter Aziz Gul behind. He called his wife Amina by the nickname "Khatunak" meaning "wifey" in the Hazaragi dialect.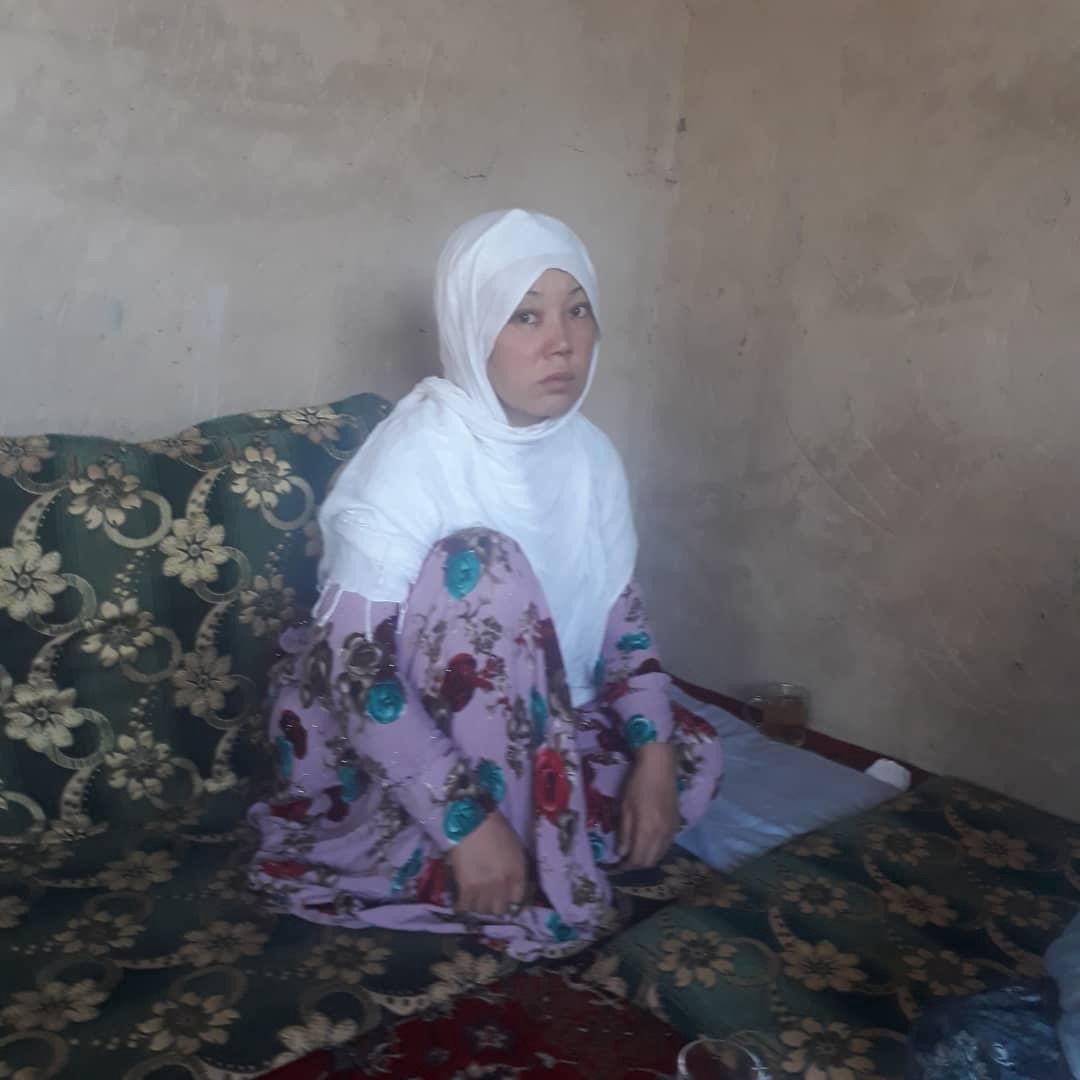 "Happy or sad, he called me Khatunak" Amina says with a distant look. Ibrahimi told his family that he would call them to join him at the airport when he knew they could enter, but of course that call never came.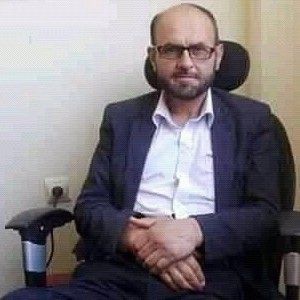 "His smile was our whole world," 18-year-old Abida said of her father, Dr. Dad Mohammad Mohammadi, a physician at the former Afghan Health Ministry. That Thursday morning was the last time she saw his smile. Mohammadi had seen many people heading to the airport and decided to follow, to test his own luck at entering the airport.
According to their families, not every victim died due to the bombing, some allegedly died after being shot, like 28-year-old Badruddin Safai who had applied for a Special Immigrant Visa but his case was still under review.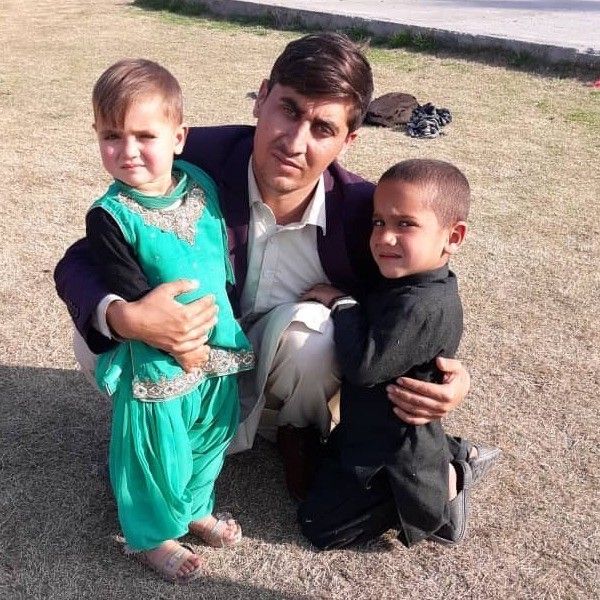 Father of three children — one girl and two boys ages 9 months to 7-years-old — Safai had been at the airport two days before the bombing took his life. He had taken his family with him on the first day but took them home because it was so crowded. He was alone on the day of the bombing."They [his supervisors] told him to wait for an invitation to the airport but he did not," Shabana, Mr. Safai's wife said, adding that, "He said he would notify us when it's our turn, but then we heard the news of the bombing."
Grief stricken and tearful, Shabana says that she now lives with her dad and hopes he will be able to support her and her children.
Another witness at the Emergency Hospital also said that many people waiting at the airport were shot following the bombing.
"Esmatullah called me two days before his death, asking for permission to leave Afghanistan but I didn't permit him," says Haji Zawar Shah, father of 23-year-old victim Esmatullah Irfan.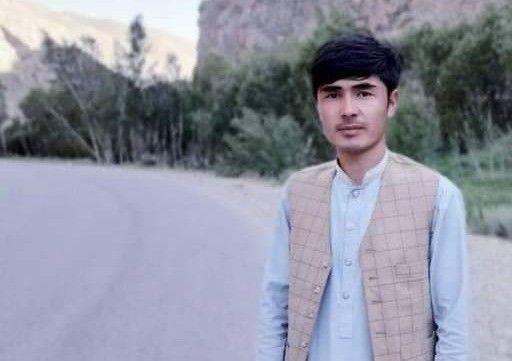 Esmatullah was a student who had been waiting at the airport for two days before his life was taken away by the bombing. He was just 13 when he left his home province of Daikundi to study in central Ghazni province.
Zawar Shah's dreams of a new life died with this son. Esmatullah was the first of seven children to go to university. Zawar Shah is a poor farmer whose crops will barely feed his remaining four daughters and two sons.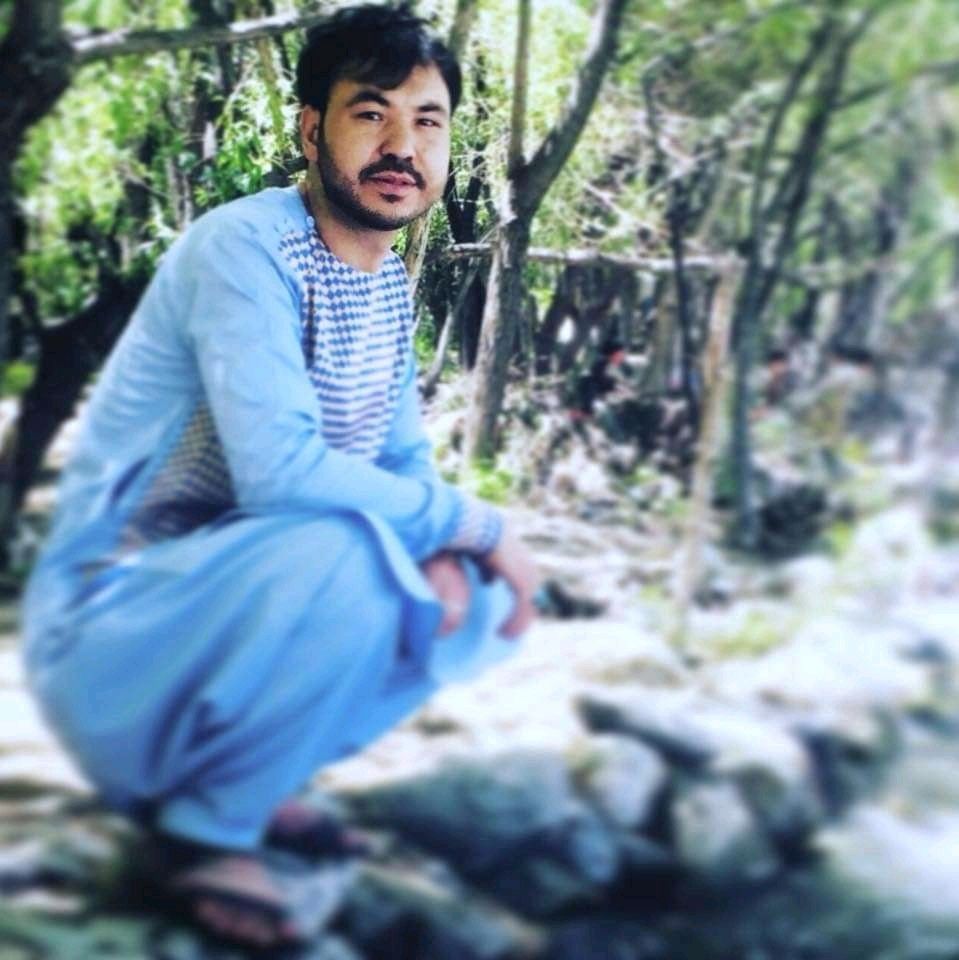 28-year-old Ahmad Zia had gone to the airport with his dad's documents who had worked with NATO Troops in Afghanistan. He wanted to see if his dad's documents would help the family get out of the dire situation in the country and he had previously been to several embassies across town.
When that didn't work, he went to the airport in hopes of finding another solution, but fate had other plans for him and his life was yet another taken by the bombing.
Each of these lives was lost because of the panic that ensued when Kabul fell. In the resulting crush of Afghans attempting to reach the airport, desperate to escape, many Afghans the United States promised to help were left behind. This surge of people made it nearly impossible for many Afghans with SIV applications in process, individuals and families who should have been able to reach the airport without difficulty. Individuals and families who, if lucky enough to have survived, are still waiting for the chance to leave.
---
Editor's note:
We've made the difficult decision to keep our reporters in Afghanistan anonymous. Although at first they insisted otherwise, due to recent events our reporters requested anonymity out of concern for their safety
Nothing can bring back those who were killed, but if after reading this article you find yourself moved to action, there are things you can do to help:
American citizens can call their representative or senator and ask them to push for more funding for the SIV process. Every Congressional office can be reached by calling the switchboard at (202) 224-3121, the operator can put you in touch with your Senator or Representative.
Engaging with your members of Congress really works, there have already been a number of success stories about how an individual congressional office helped advance a visa that was previously in limbo.
Additionally, there are already tens of thousands of Afghans being offered asylum or resettled, and not only in the United States. There is a lot community groups such as schools, churches, mosques, and sports clubs can do to support resettlement. If none of these options jump out at you, call your city council members and ask what your city is currently doing to support resettlement, and how you can help.
Finally, write letters to individuals and families still in Afghanistan. Alive in Afghanistan will make an effort ensure any letter sent to afghanupdate@protonmail.com with the subject line "A letter to Afghanistan" is translated as needed and forwarded to an individual or family.
Although these were all the stories our reporters could secure before printing, the list goes on, and our team obtained several lists of those deceased and injured in the Kabul airport bombing from several Kabul hospitals. Although not all names were legible and many more were killed than those named here, we've added the names we have below.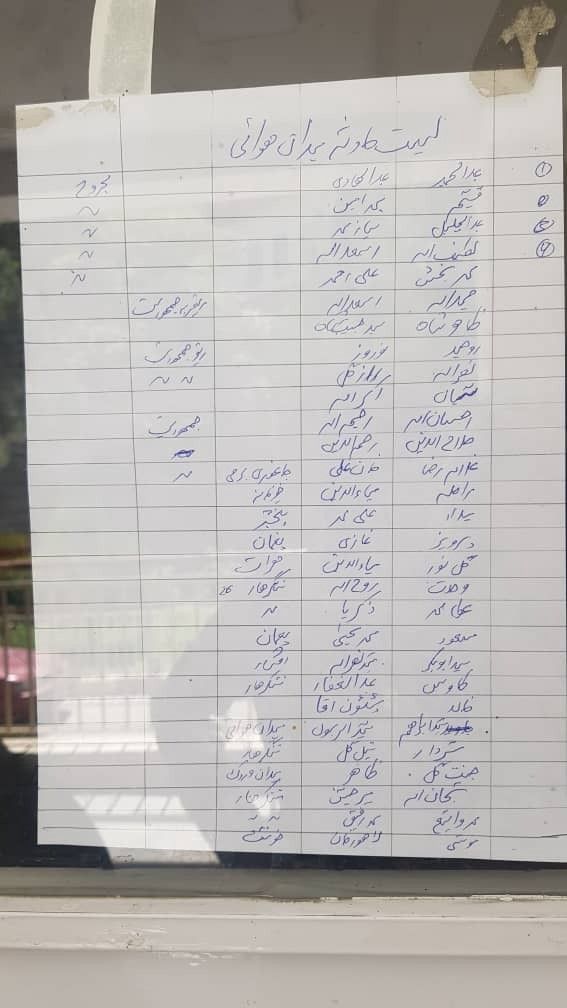 Abdul Hamid son of Abdul Hadi
Qasim son of Mohammad Amin
Abdul Jalil son of Niaz Mohammad
Mohammad Baksh son of Ali Ahmad
Zahir Shah son of Sayed Habib
Rohid son of Nawroz
Nasrullah son of Raz Gul
Sial son of Amrullah
Ehsannulah son of Rahimullah
Salahuddin son of Rahimuddin
Ghulam Reza son of Khan Ali
Rahila daughter of Ziauddin
Parwiz son of Ghazi
Gul Noor son of Siauddin
Wahdat son of Rohullah
Atta Mohammad son of Zakarya
Masood son of Mohammad Yahya
Sayed Abu Bakr son of Sayed Nasrullah
Tawoos son of Abdul Ghaffar
Khalid son of Pashtun Aqa
Sayed Ebrahim son of Sayed-ur Rasool
Jannat Gul son of Zahir
Subhanullah son of Meer Hassan
Mohammad Wasay son of Mohammad Rafiq