Displaced Once More
Pakistan has served as a second home to Afghans escaping their home country for decades, but the neighboring country's recent crackdown on and deportation of Afghans has left many with an uncertain future.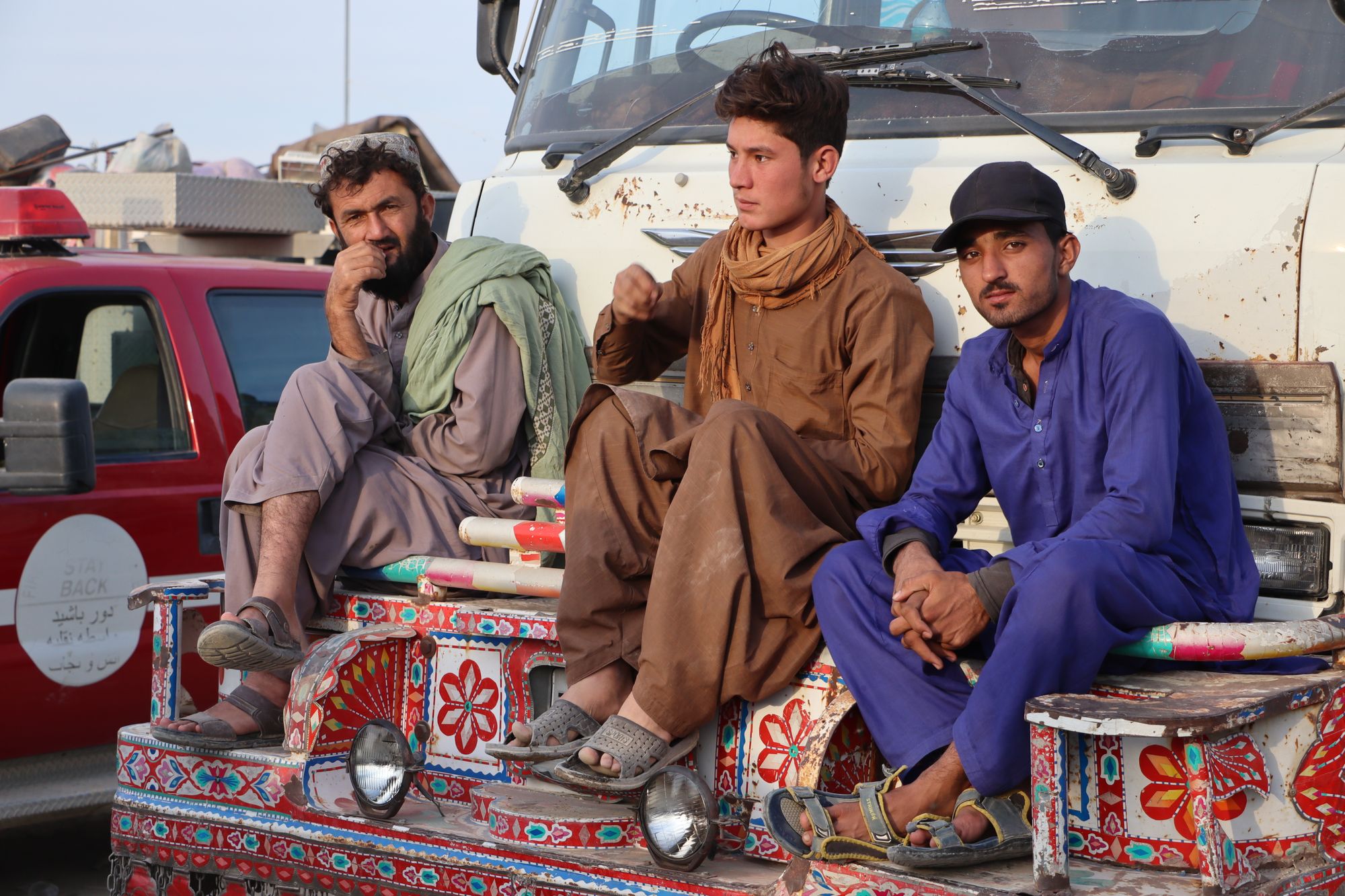 SPIN BOLDAK, KANDAHAR–Although the sky is clear, the air on the ground is filled with dust kicked up by dozens of colorful jingle trucks queuing at the Spin Boldak border post. Returning migrants wander aimlessly, exhausted and uncertain about their next move, knowing only that their time in Pakistan, for now, is at an end.
"I went to Pakistan to study, but was deported after Pakistani police entered our home and found out that we are undocumented," 22 year-old Shigofa Amiri, a native of central Afghanistan's Bamiyan province deported from Pakistan told Alive in Afghanistan.
Shigofa is one of thousands of Afghans deported from Pakistan in the last week. According to estimates by the United Nations Office for Coordination of Humanitarian Affairs (OCHA), between November 1 and 4, "[A] staggering 20,000 to 21,000 Afghans crossed at Torkham & Spin Boldak into Afghanistan. More than 60% of arrivals are children."
In their appeal on X, formerly Ttwitter, OCHA said that the conditions of those deported are, "desperate, with many having traveled for days, unclear of where to return to and stranded at the border.
Shigofa originally left Afghanistan to study in Pakistan in the hopes of becoming a teacher and serving her country, but her deportation crushed those hopes.
"We can't study or work in Afghanistan," Shigofa added, her red scarf covering her face and only showing her eyes. Women in Afghanistan are forced to cover up by the Taliban and are increasingly banned from public spaces.
Shigofa was deported with her family of nine and is planning to travel back to Bamiyan, her home province. She sits behind a cement wall providing shade. Buses, jingle trucks, and vehicles full of returnees and their belongings surround her.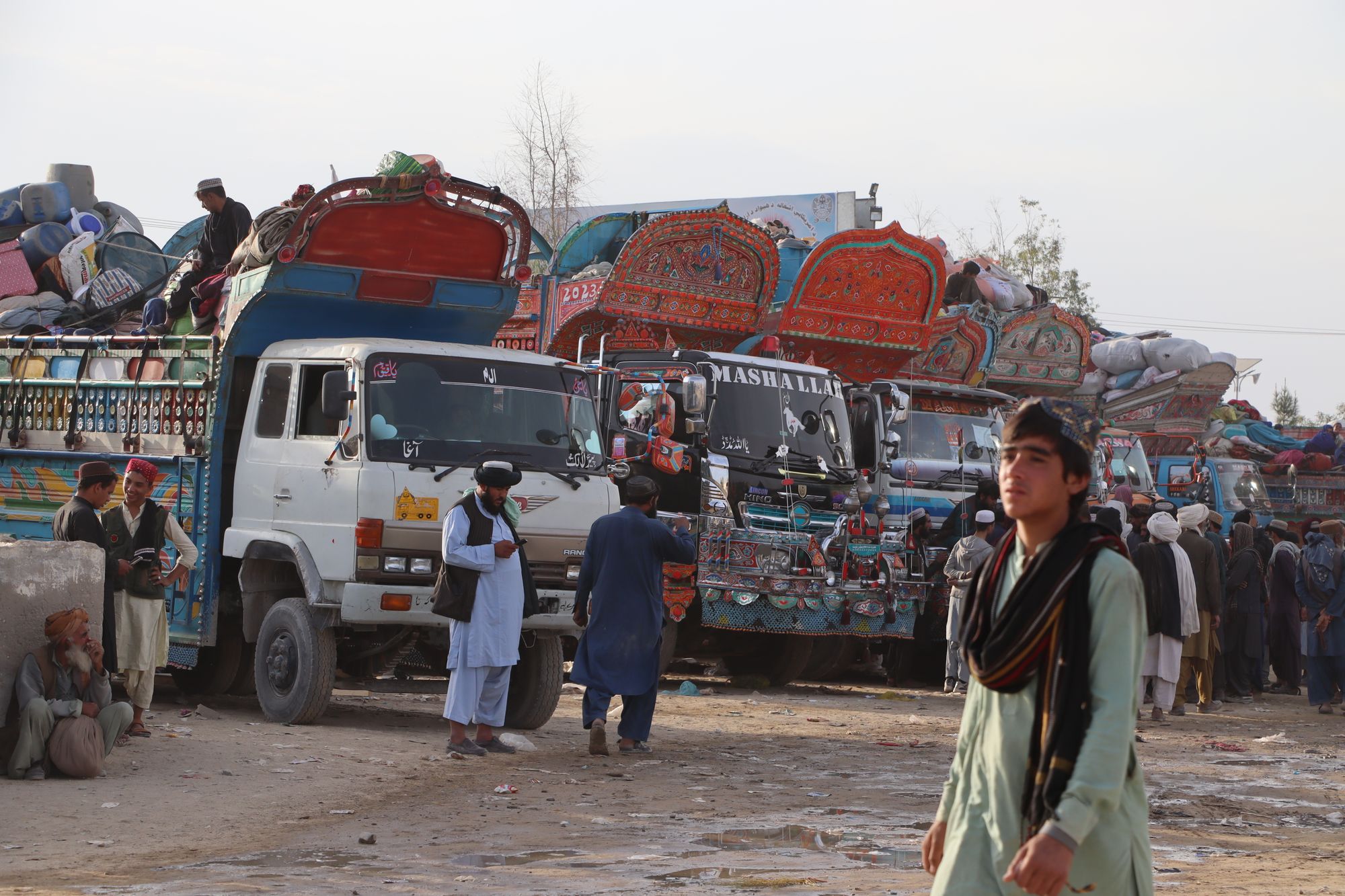 Pakistan's Interior Ministry announced on October 3, that all migrants living without legal status in Pakistan had 28 days to leave voluntarily or face deportation. The United Nations High Commission for Refugees (UNHCR) reported that as of October this year, there were 3.7 million Afghans living in Pakistan, 700,000 of whom fled Afghanistan following the Taliban's takeover in August of 2021.
The Human Rights Watch in a statement said that, "Pakistani authorities' threats to deport more than one million Afghans puts them at grave risk of being returned to persecution and other abuse."
The sea of people and vehicles flowing through the bordertown kick up dust withat every footstep orand spinturn of athe wheel. The look of despair on those deported is evident, some now uprooted from a life they had built and known over the past years, even decades. Vibrantly painted jingle trucks with cargo bags strapped to the sides by rope make a last stop at a station on the Afghanistan side. Shigofa's family and relatives are taking a break here before embarking on a journey to their home province.
Khudabakhsh, a relative of Shigofa, lived and worked in Pakistan for nearly three years before he chose to return to Afghanistan after hearing about Pakistani authorities deporting Afghans.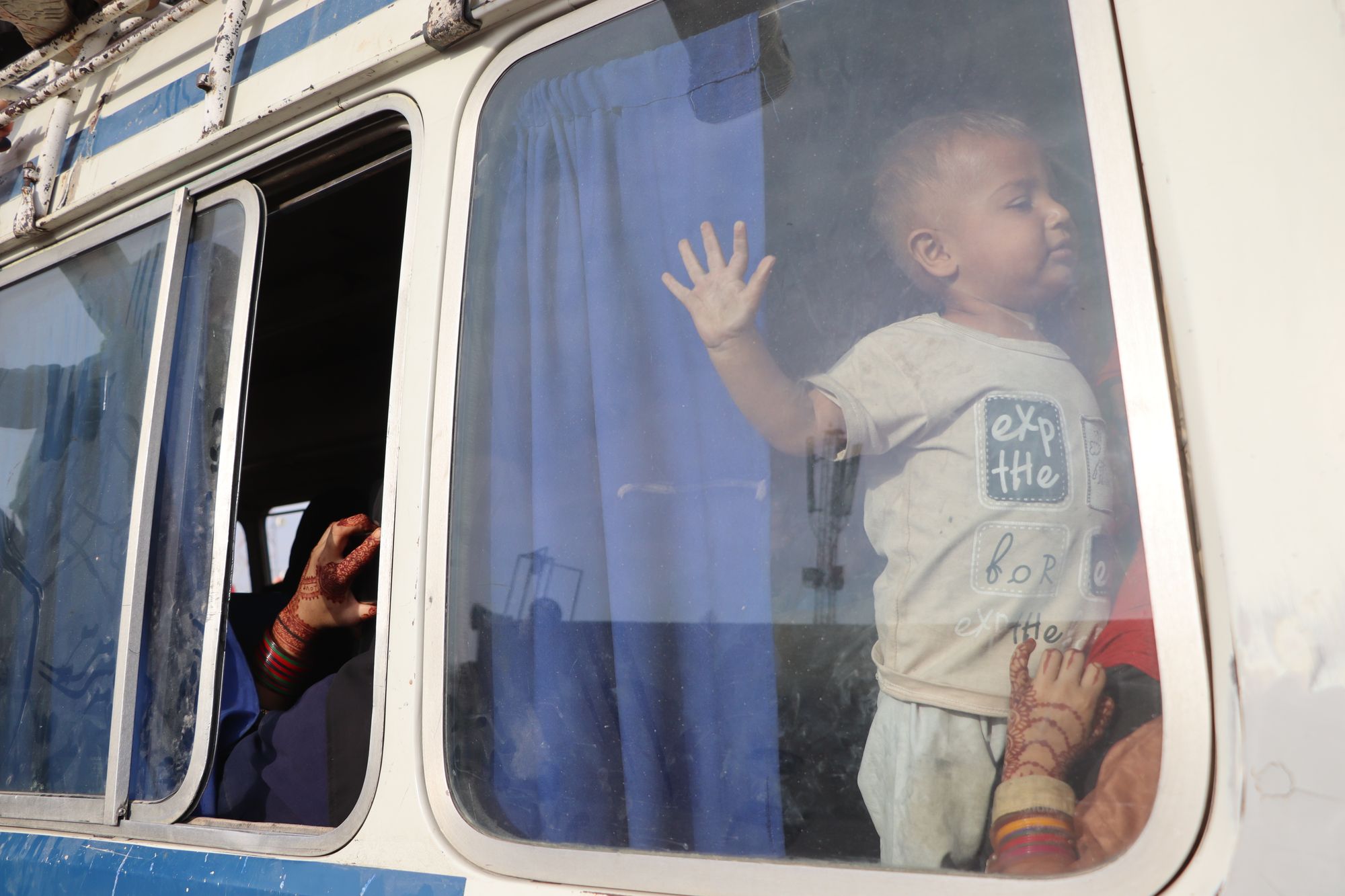 "We chose to return before they could enter our home," Khudabakh told Alive in Afghanistan from Spin Boldak, the bordertown on the Afghanistan side in southern Kandahar province. Khudabakh worked at a coal mine in Pakistan's Balochistan province before deciding to return.
Khudabakh said that Pakistani male policemen enter homes without permission and search their residences asking for residency documents. He claims the Pakistani police confiscate people's belongings both from their homes and on the way to Afghanistan.
Despite being deported from Pakistan, Khudabakhsh said he felt a sense of freedom on his return to Afghanistan because of the way they were treated in Pakistan.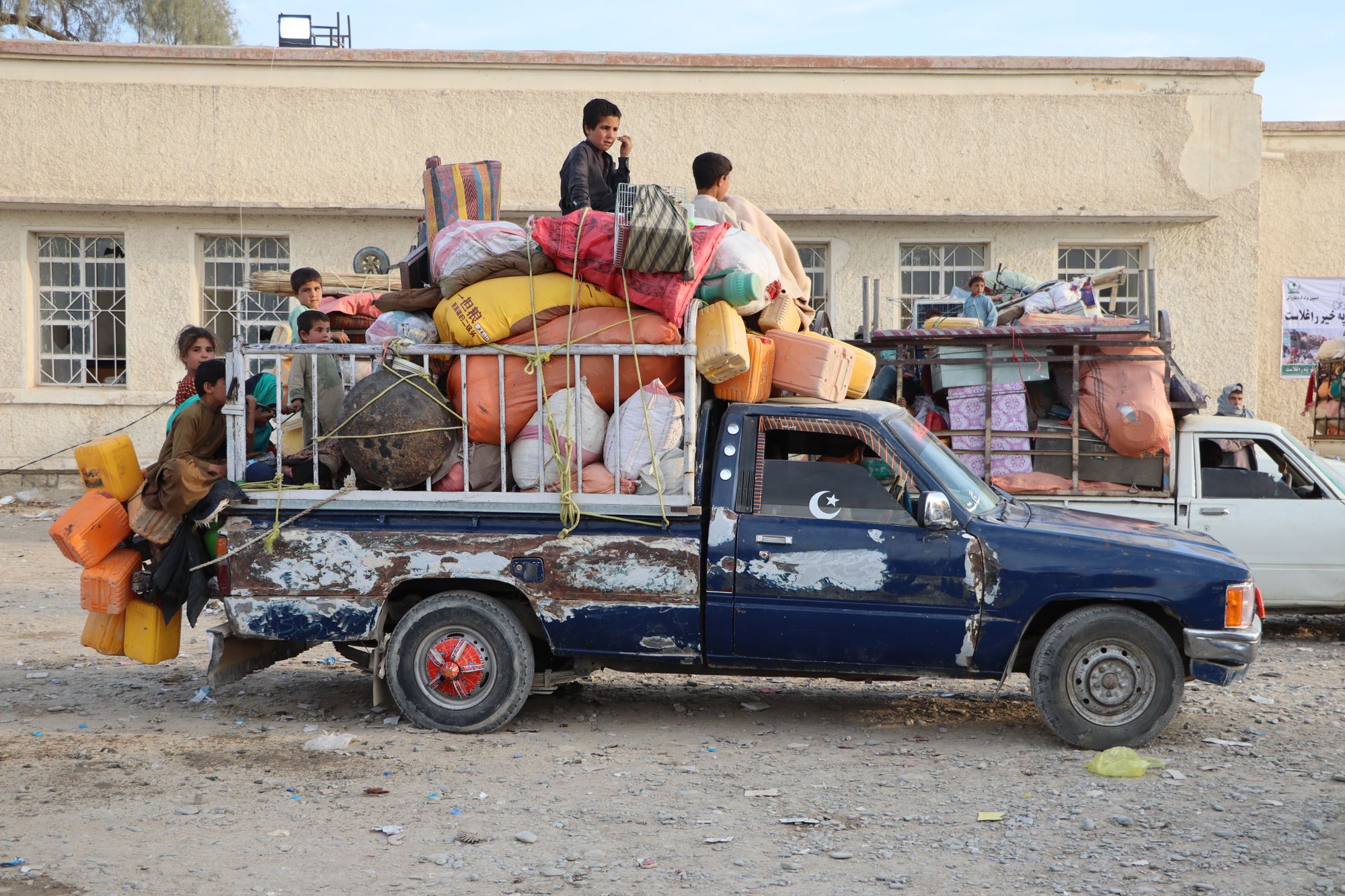 "We couldn't go out for a while and remained at home out of fear. I felt like I am free again, like a bird free from cage," Khudabaksh said.
Hussain, a migrant worker who lived in Pakistan for eight years, said he was deported from Pakistan after police found that he was undocumented. Hussain also worked at a coal mine with Khudabaksh and had to leave the country, leaving most of his belongings behind.
"I could only bring a few belongings with me, couldn't bring anything else," Hussain told Alive in Afghanistan.
According to Hussain, police would enter Afghan homes during the night and deport those undocumented. Hussain says he is still uncertain how he will get himself to Bamiyan without any means and requested the Taliban government to assist returnees in getting to their destination.
Hussain hopes to find work back in Bamyan but given Afghanistan's staggering unemployment rate and market decline over the past several years, it is unclear what fate awaits him.
However, Hussain is not alone in this feeling, many other Afghans returning to Afghanistan shared the same concern with Alive in Afghanistan.