Disability, Afghanistan's Hidden Scourge
The lack of government resources for disabled Afghans has left this marginalized group to fend for themselves, while the discrimination, humiliation and disrespect they face on a daily basis just adds salt to their wounds.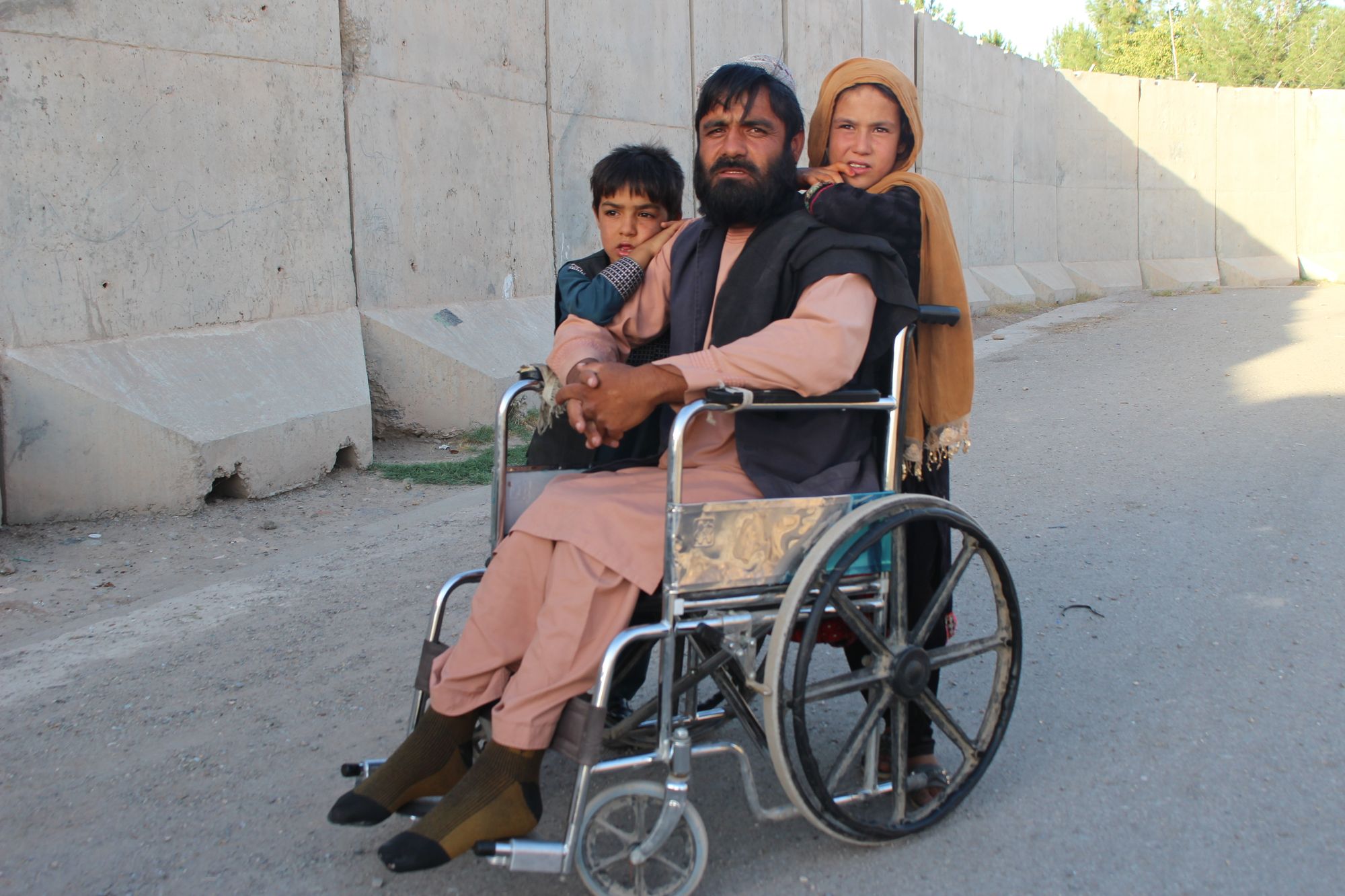 Reporting by: Baryalai Ansari, Shaima Seddiqi, Sima Yoldoz, and Abdul Karim Azim
Written by: Abdul Ahad Poya
AFGHANISTAN — "Even my family's behavior changed after I became disabled. People look at me in a demeaning way and do not take me seriously. It becomes so unbearable that I think about committing suicide at times," 27 year-old Abdul Hadi Ghamzada told Alive in Afghanistan.
Hadi lost both of his legs and left arm to an IED explosion 17 years ago on the way to visit a relative in the Sajaval area of Tarin Kot, the capital of Afghanistan's Oruzgan province. Hadi believes the IED was set up by the Taliban to target Afghan security forces.
A resident of Sajaval himself, Hadi now runs a small roadside booth selling mobile accessories near his home, a business he started with an investment of 20,000 Afghanis ($230 currently).
"I fainted when the IED exploded. Villagers took me to a hospital where I was in a coma for 18 days. When I woke up, I realized that I had lost both of my legs and an arm. I became hopeless and depressed after seeing that," Hadi said.
Hadi has not given up despite all the challenges, he is currently pursuing a degree in Pashto literature at the University of Oruzgan. His biggest wish is to finish his studies and be of service to his country.
But Hadi is not alone in his struggle. 35 year-old Abdul Nafi wanted to provide for his family so that they would not need to depend on anyone. Unfortunately, the former Afghan policeman was shot while manning a checkpoint in Tarin Kot seven years ago and, after waking up in a Kabul hospital 15 days later, was paralyzed from the waist down.
"I used to feed my family with the monthly government benefits I got until the fall of the republic. I now have no choice but to send my children to beg so we have a piece of bread to eat," Abdul Nafi told Alive in Afghanistan. Nafi has two children aged five and seven years old.
Afghanistan's previous government which collapsed in August of 2021 used to pay Nafi a disability benefit, but that all went away when the Taliban took control of Afghanistan.
On top of his paralysis, Abdul Nafi suffers from horrific bedsores from sitting in his wheelchair for long periods of time. The sores have gone untreated for so long that some of his leg bones are exposed, but he cannot even afford to go to a clinic and dress his wounds.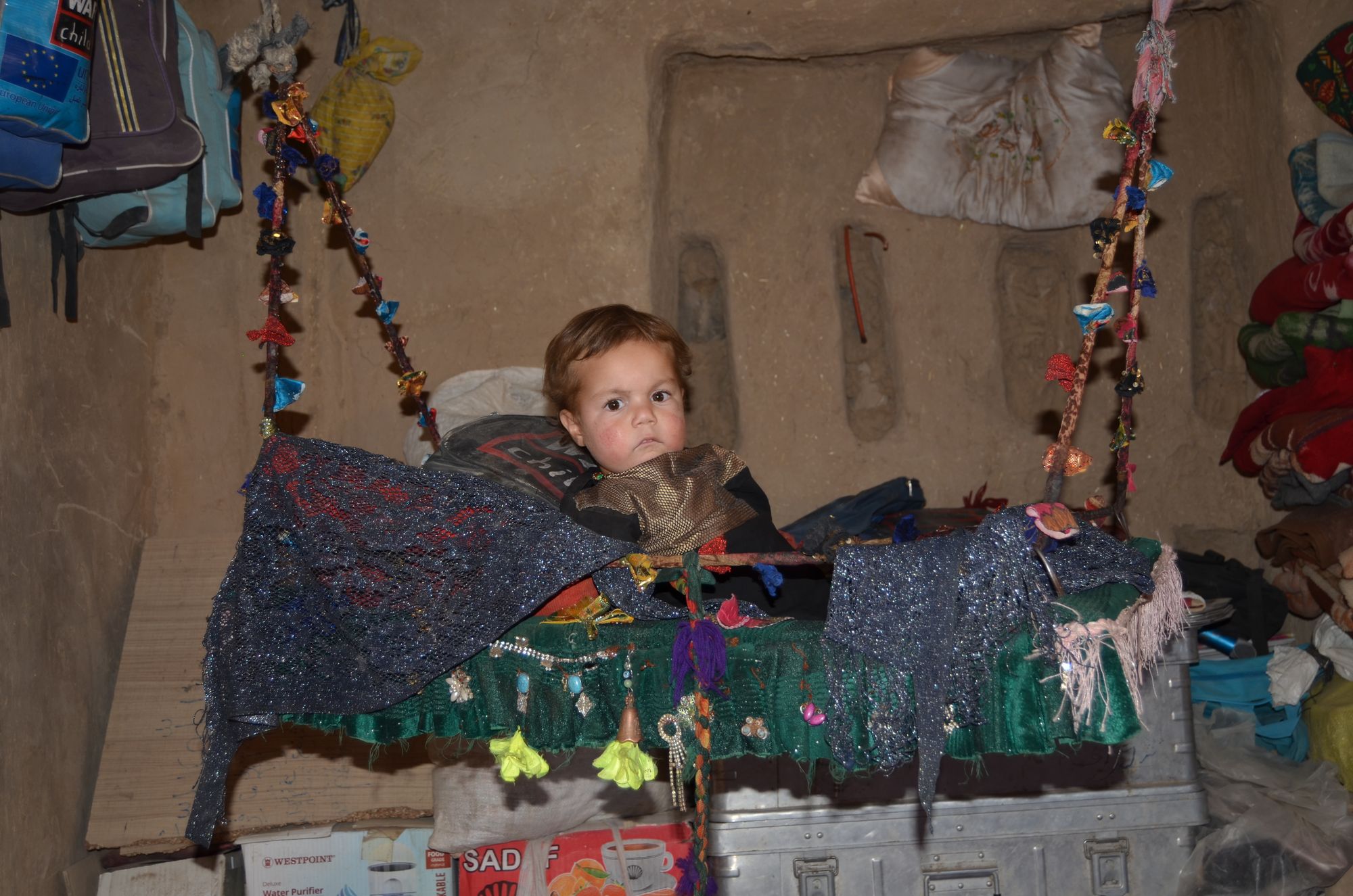 "People look at me condescendingly because I am disabled. They believe I can't do anything, which is why they won't help me out either," he said.
His dream is to be able to walk again so he can send his children to school and they no longer have to beg.
"I wanted to pursue higher education, become a teacher and teach the future leaders of my homeland before the dark day came," Nafi said.
50 year-old Shahgul, another disabled Afghan and resident of southwestern Nimroz province, said,"I was dropped while crossing a canal when I was one, injuring my hip and resulting in my disability," According to Shahgul, her family did not take her to a health facility for treatment following her injury due to poverty and by 14 she could no longer walk. When her mother finally did take her to a health facility, they told her, "I should be taken abroad for treatment, but poverty prevented that once again."
Shahgul's five siblings, including three sisters and two brothers, are married and live independently. Leaving her to live with her mother.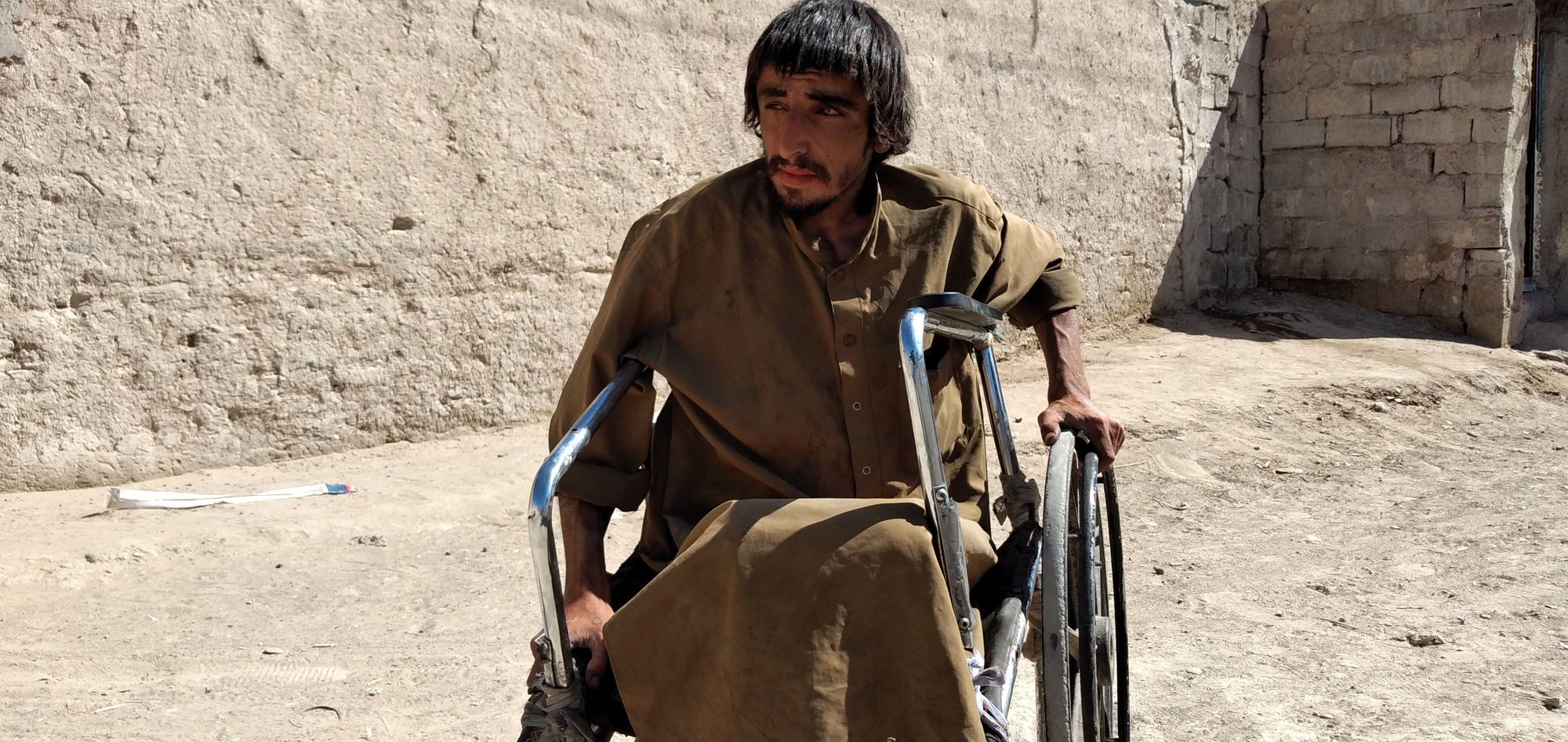 "My mother had no choice but to start begging after we were left to fend for ourselves," Shahgul said. But her family members are not the only ones that hurt her.
Disabled Afghans everywhere lament the discrimination they face on a daily basis.
"When I was a child, people would make fun of me, call me names and say things like – 'you can't learn', 'nobody likes you' – and they would flee and call me a freak when I would limp walk," Shahgul said.
Shahgul was wed to a 50 year-old man when she was 15, "Although my mother told him I am disabled and incapable of doing housework."
Mohammad Hussain, Shahgul's late husband, was a laborer with no permanent job. According to Shahgul, Hussain worked as a migrant farmer, sheepherder and took whatever type of work he could get his hands on until their first child, a girl, was born.
"We became poorer as time passed and Hussain also lost his ability to work. Ultimately, Hussain sold our five year-old daughter to the neighbor," Shahgul said. Shahgul's full story will be published in another detailed report soon.
Hussain passed away after the couple had four children, including three girls and a boy. Shahgul now lives with her only son, who is addicted to drugs. Both of her daughters are also married, their husbands also drug addicts.
Around 6 million Afghans are estimated to be addicted to drugs. Afghanistan is also the largest producer of opium poppies in the world. Alive in Afghanistan talks to those most affected by drug use, the individuals and their families.
Read Alive in Afghanistan's Struggling with Poverty and Trauma, Millions of Afghans Turn to Drugs to find out more.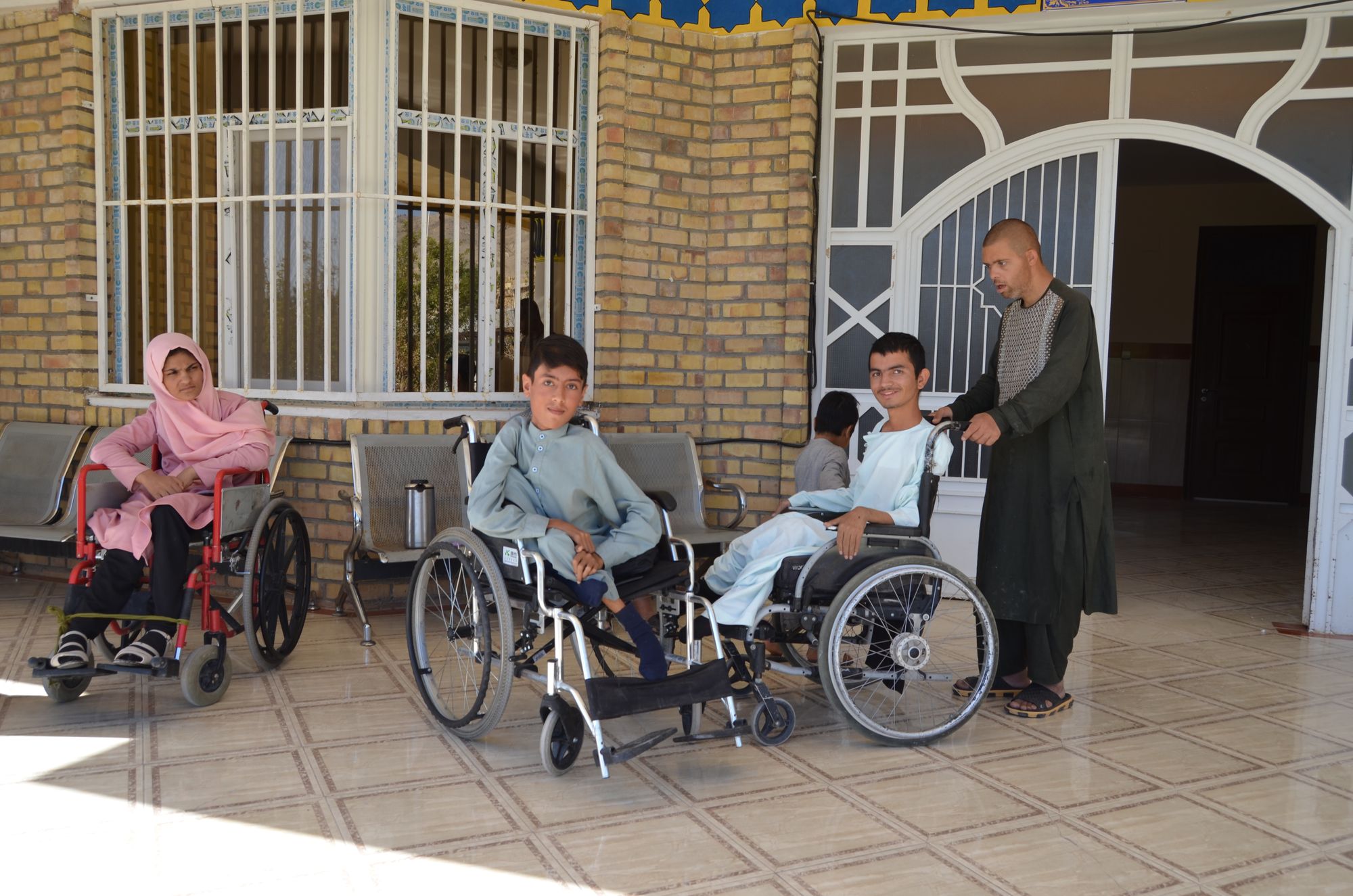 40-year-old Nader is a former Afghan army soldier who lost part of his arm after he was injured during a firefight with the Taliban four years ago. He currently sells gasoline on the outskirts of Zaranj city, the capital of Nimroz province in order to provide for his family of six.
"The wholesaler lends me gasoline and I pay him back after I sell it," the disabled veteran told Alive in Afghanistan. He makes up to 7 or 8 Afghanis ($0.080 or $0.092) per liter and a net profit of about 200 to 300 Afghanis ($2.30 to $3.45) per day. At least 3,000 Afghanis ($34.49) goes to his monthly rent alone.
Nader's life story is very painful, "I have a very difficult time opening the gas can lids and pouring it into customer's vehicles. Sometimes the cans fall off, and I lose money instead of making any."
According to Nader, it is very difficult to meet the needs of his kids, including providing them with school supplies. Nader was paid 102,000 Afghanis ($1,172 at the current exchange rate) annually as a disabled veteran until Afghanistan's previous government fell. He has only been paid 16,000 Afghanis ($183.93) so far this year.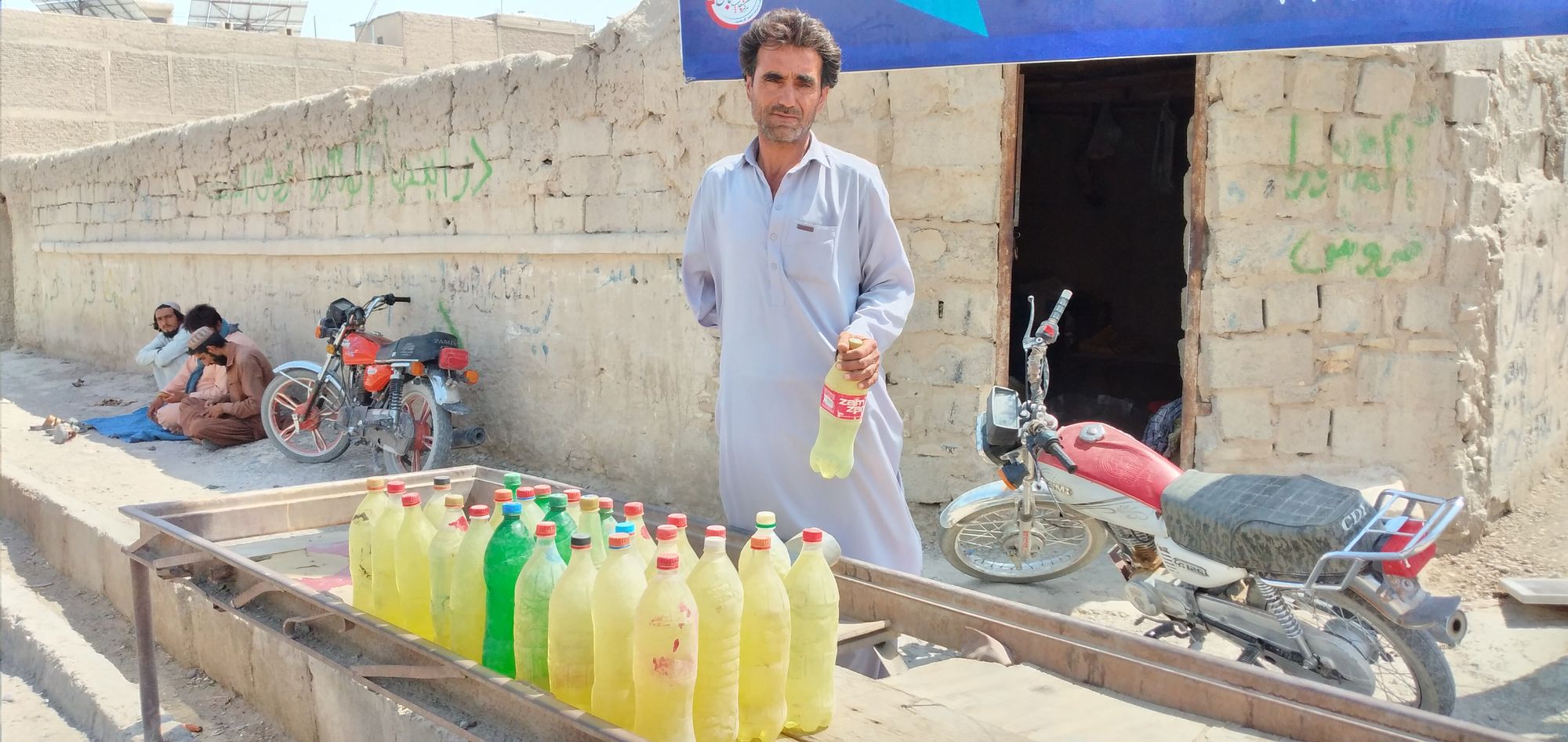 According to Abdul Salam Majzoobi, the Director of the Martyrs and Disabled Affairs in Nimroz, a total of 2,032 individuals with disabilities, including 115 disabled veterans are registered in Nimroz.
"1,472 disabled persons were registered with my department this year alone. This number is increasing every day," Mr. Majzoobi added. According to Mr. Majzoobi, a monthly salary of 5,000 to 8,000 Afghanis ($57.48 to $91.97) is being paid to disabled veterans based on the severity of their disability.
Meanwhile, if one were to roam the streets of Taleqan, the capital of northeastern Takhar province, you would notice that the majority of beggars looking for change on city streets are people missing a limb.
Abdul Ghafar is a good-looking 36 year-old man begging at the entrance of the grand mosque. Ghafar got married 10 years ago and has three children, two girls and a boy. Following the birth of his first child, he was forced to migrate to Iran due to unemployment.
"I was hit by an IED and lost my left leg on the way to the Iranian border in Nimroz," Ghaffar said, adding that he was taken to a hospital by Afghan security forces and was treated there.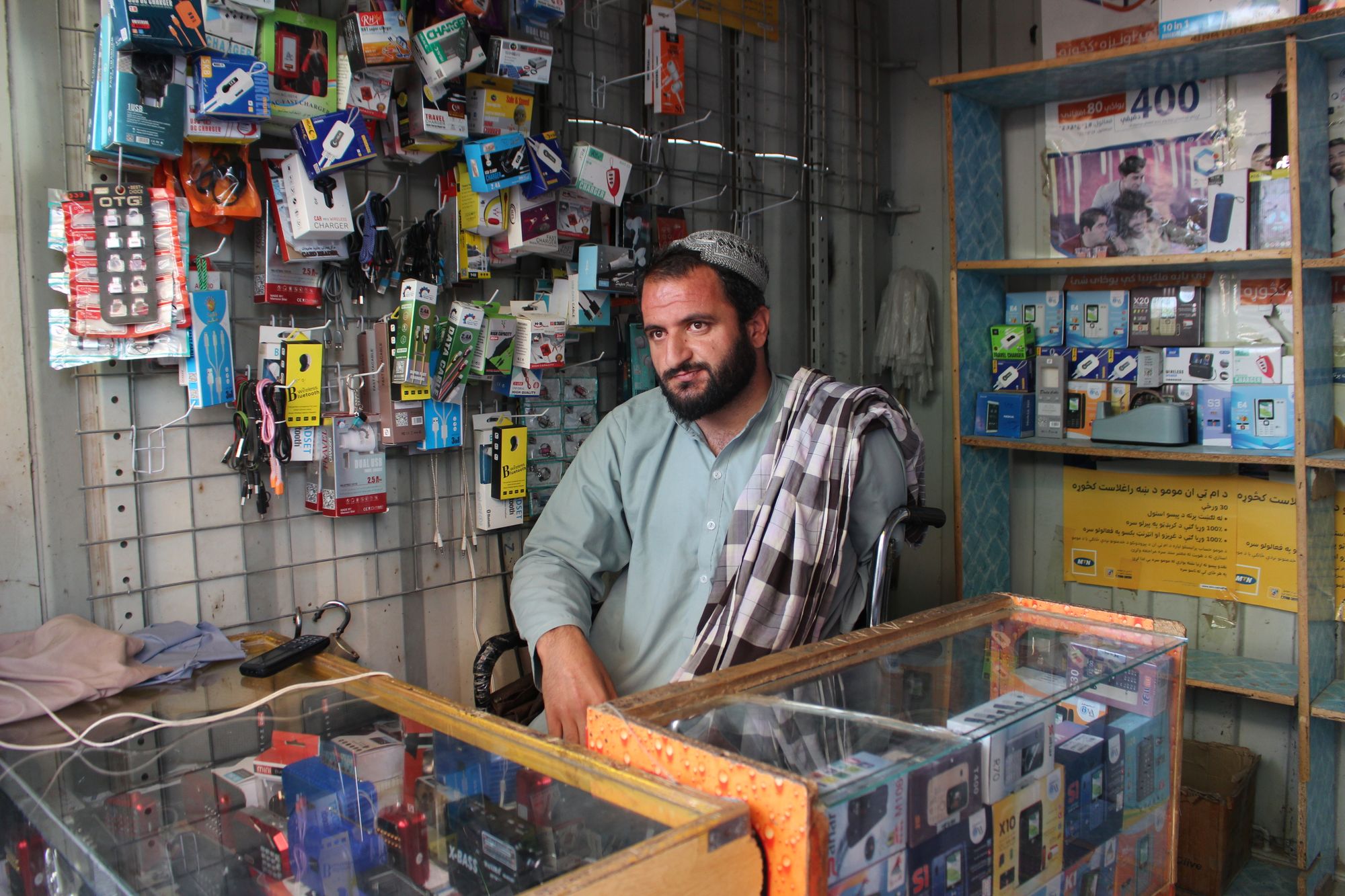 Ghaffar sought out work abroad in search of wealth and happiness, instead he returned profoundly disabled with fewer opportunities to provide for his growing family.
"Playing with their father is a dream Abdul Rahman and my two daughters carry with themselves," Ghaffar said.
Ghaffar was paid a monthly disability benefit by the previous government, but, since the Taliban takeover, he no longer receives any support.
While visiting the marketplace an old man from Khawja-Bahawuddin district approached Alive in Afghanistan's reporter. His name was Mansoor Shah and he had come to a Taleqan hospital to treat his amputated leg.
"I was caught in crossfire during a firefight between the Taliban and former Afghan security forces a few years ago and lost my right leg after army helicopters bombed the area," Mansoor Shah told Alive in Afghanistan.
Mansoor Shah is the breadwinner of a family of 10, but he has no fixed source of income to take care of them.
Mansoor says a journalist referred him to the Swedish Committee office in Taleqan to receive a prosthetic leg, "So I can at least walk easier."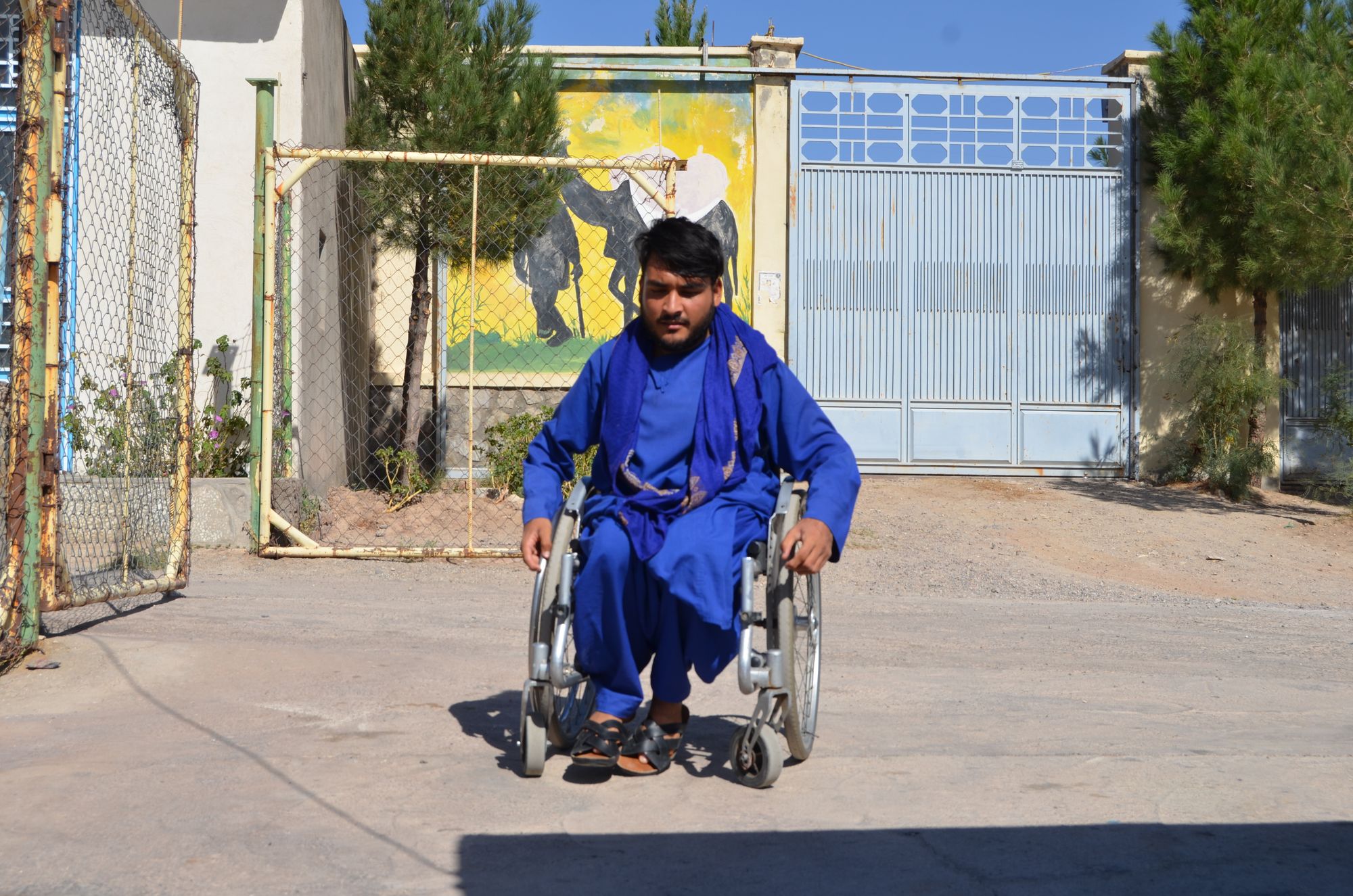 Abdullah is a 5 year-old boy born without legs or arms. He lives in a tent with his mother in the "Kharistan" Internally Displaced Person (IDP) camp in Qala-e Naw, the capital of western Badghis province. Abdullah cannot sit or walk.
Halima, Abdullah's 30 year-old mother is very concerned about Abdullah's future. According to Halima, Abdullah needs someone to take care of him because he does not have any legs or hands.
"Who will take care of him once he is older and I am no longer there?" she said while crying.
"I had severe pain while I was pregnant with Abdullah, but couldn't afford to go to a doctor. Abdullah was born in this very camp with the help of home-based midwives," added Halima.
Unlike in developed countries where midwives have become more and more popular, in Afghanistan "home-based midwives" or [Qabila-e Khanagi] are mostly women who have acquired the skill through experience rather than formal education.
The United Nations Population Fund (UNFPA) in a press release in August said that, "Afghanistan has the highest maternal death rate in the Asia and the Pacific regions with about one woman dying every two hours due to preventable pregnancy and childbirth complications."
UNFPA added that, "Women's lack of access to facilities for safe deliveries is one of the contributing factors to this grim situation."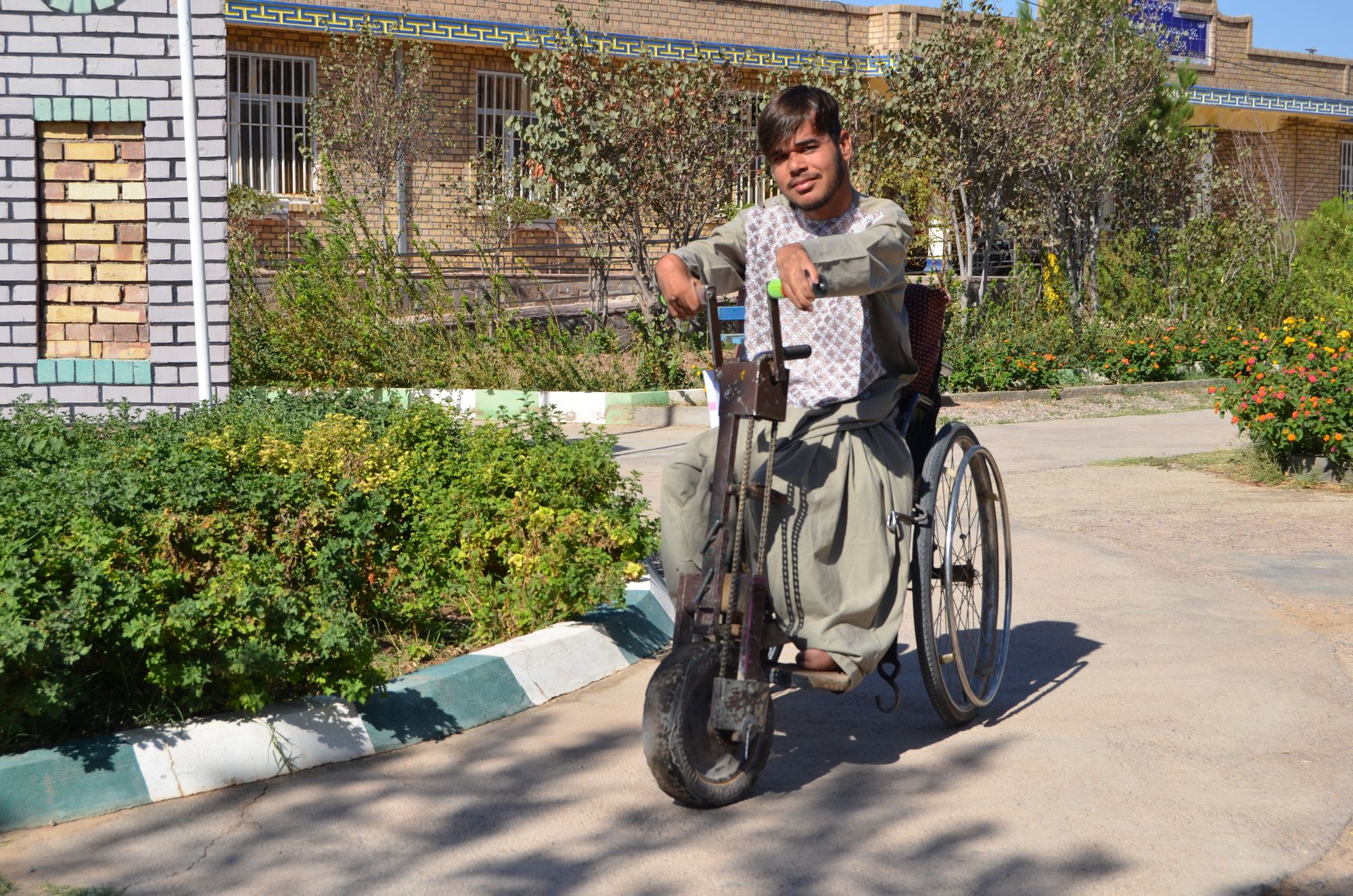 Halima and Abdul Rahman got married eight years ago and have three children, two boys including Abdullah and a girl.
They moved to the Kharistan IDP camp on the outskirts of Qala-e Naw some five years ago due to war and persistent drought in Qadis, their home district.
"About a year and a half ago, Rahman left for work and has not returned since. I don't know what happened to him, if he is alive or dead," Halima said.
"Do not hold our hands, instead pave the road so we can move," This is a motto inscribed at the Peer-e Herat hospice in Herat city, the capital of the province with the same name, that is dedicated to serve those otherwise-abled.
Sultan Ahmad Jafari, one of the disabled individuals at this facility says, "It is clear that disability creates limitations, but it is not inability. Therefore those disabled must not be deprived of their social and natural rights."
"We unfortunately face mocking stares, get insulted occasionally, which is intolerable. Families should teach and educate their children about the rights of those otherwise-abled. We are human beings too," Mr. Jafari told Alive in Afghanistan.Mr. Jafari is paralyzed from the waist down and uses a wheelchair to move around. He is in 9th grade, attending school through the hospice center, and has partnered up with a disabled woman to open up a small roadside booth that sells various snacks and household items next to the hospice.

The duo made an investment of 20,000 Afghanis ($229) and the store makes between 200 to 300 Afghanis ($2.30 to $3.45) per day.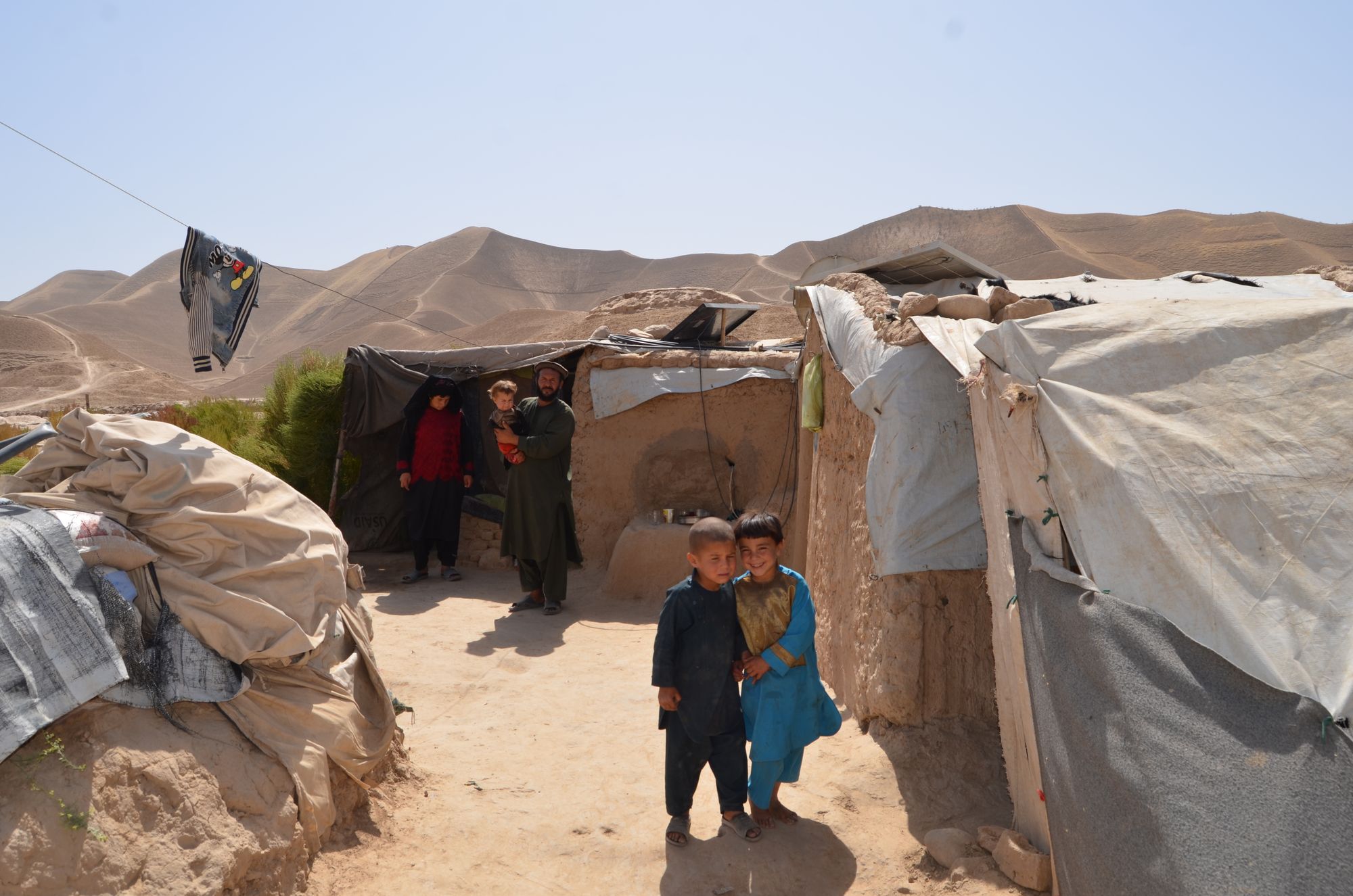 Afghanistan has one of the highest rates of disability in the world. According to the Organization for World Peace, disabled Afghans are arguably the country's most vulnerable cohort and, "[S]uffer from ongoing neglect, stigmatization and discrimination."
A study by the Asia Foundation published in 2020 stated that 80% of Afghan adults live with some form of disability – 24.6% mild, 40.4% moderate and 13.9% severe. There is no information on or detail about the ratio of natural disability as opposed to disability caused by other factors including the continuous conflict in Afghanistan, but according to the study, for every individual killed in conflict, three others sustain life-altering injuries, often resulting in long-term disability.

Humayoun Hussaini is an 18 year-old man without arms or legs who has been living at the hospice for the last seven years. Humayoun is a talented young man who paints with his mouth.
He asks people, "Not to use phrases like cripple, disabled, blind, etc to describe those otherwise-able."