Decades of Illiteracy; The Generations That Have Been Forgotten
Generations have gone without the opportunity to seek education in Abi, an area in Chora district of Afghanistan's Orguzgan province. In addition to that, no health centers exist in the area, exasperating the issues people in this area face on a daily basis.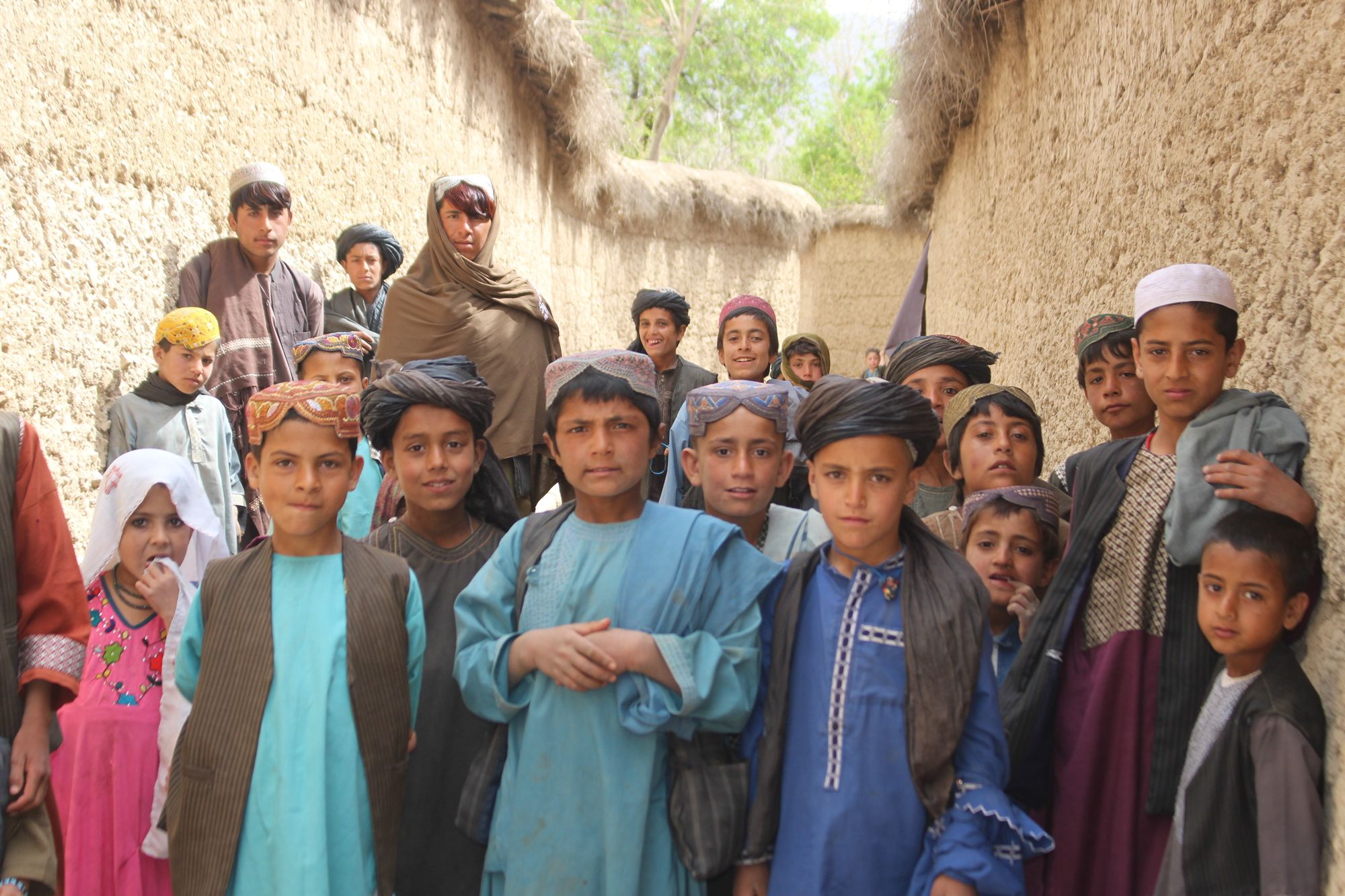 Written by Baryalai Ahmadi, and Edited by Abdul Ahad Poya
CHORA, ORUZGAN — "Abi" area is a collection of villages in Chora district in Afghanistan's Oruzgan province, located approximately 45 kilometers east of Tarin Kot, the capital of Oruzgan. Despite billions of dollars being invested in roads across Afghanistan, the construction never reached this area and the dirt road to Abi makes for a bumpy and slow ride. For generations no children here have received a formal education, and there are no health services available in the district. According to the Statistics Department, more than 5,000 people live in the Abi area.
In today's "One Day in Afghanistan" episode, Baryalai Ansari documents the lives of the residents of Abi, another part of Afghanistan where schools don't exist. Over the past two decades, Chora has been among the hotspots for insurgency and fighting between the Taliban and the previous western-backed Afghan government that collapsed in August of 2021.
It's 7 AM when we set off towards the Abi area. The drive to the Chora district center takes about 35 minutes and is uneventful, but the remaining 20 kilometers to the Abi area is a bumpy dirt road with a sharp right turn west of the district bazaar heading north.
Outside the bumpy car my view is littered with bullet-riddled buildings, Hesco barriers around a former military base, and blown-out walls—the remnants of the war between the Taliban and the previous Western-backed Afghan government. Signs of development and reconstruction are nowhere to be seen.
It's 7:45 AM. While on the way to the area, people are busy going about their day. It takes my colleague and me about an hour and 25 minutes to get to our destination.
Upon entering the neighborhood, we pass dozens of children either busy playing or performing chores, with one group playing Khosai, a local wrestling game. A couple of residents we pass walking through the neighborhood tell us that it is the first time a journalist has set foot in the area to ask about their lives. No local TV or radio station is available or operates in Abi, partly due to the steep mountains that surround the area.
Surprised to see us, a couple of journalists with cameras and equipment they may have never encountered before, they stare with wonder and curiosity in their eyes. An adult approaches us while we are busy talking to the children about their day. He is the first person willing to talk to us.
"You wouldn't find one person in the entire area who has gone to school in the past 20 years," 25-year-old Sayed Mohammad, wearing a hat with a patu wrapped around his shoulders, tells "Alive in Afghanistan" with a heavy heart. Sayed himself has grown up illiterate, just like the rest of his family, and every other family in Abi.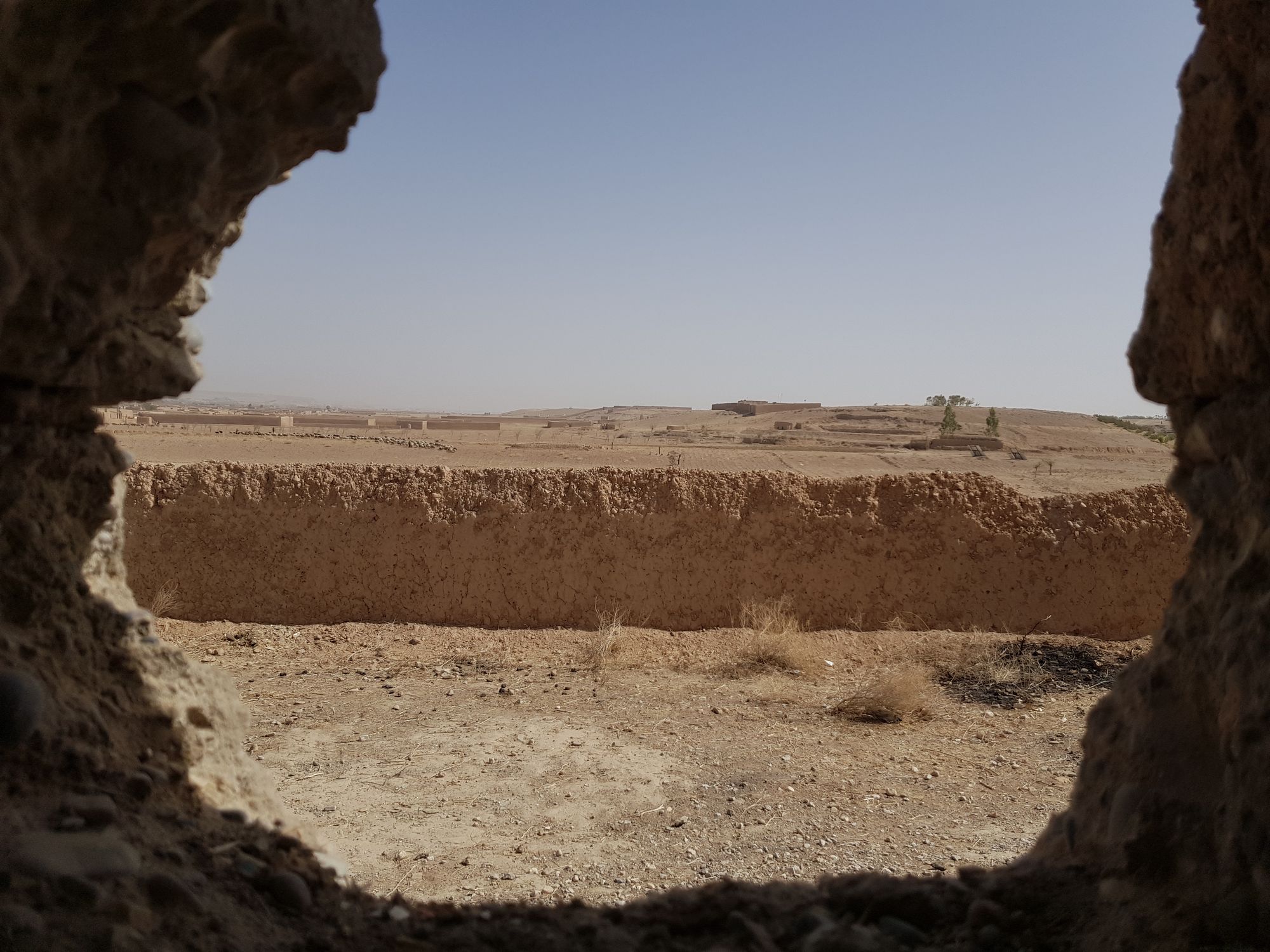 Pointing to the children, he says, "These are young men, you can ask them all! You will find out that none of them have received an education."
Sayed is not only worried about himself but is showing concern about the children living in his district, and he urges that their basic rights be provided.
Thirteen-year-old Jawid Ahmed, who is the son of the area imam, stopped to talk to us on his way home after loading hay on his donkey. He has a religious education, but he says that learning modern education is his biggest dream. Jawid came
"A school should be built for us, books should be brought to us, we should learn lessons, we should learn to write so that we can become teachers and doctors in the future," Jawid told Alive in Afghanistan.
His concern is that they will grow up illiterate and will not get any education. He says that no one has provided the children with pens and books or the opportunity to learn.
At 10:15 AM, we left for another location in Abi area. When we found some farmers working the fields we stopped to talk with them.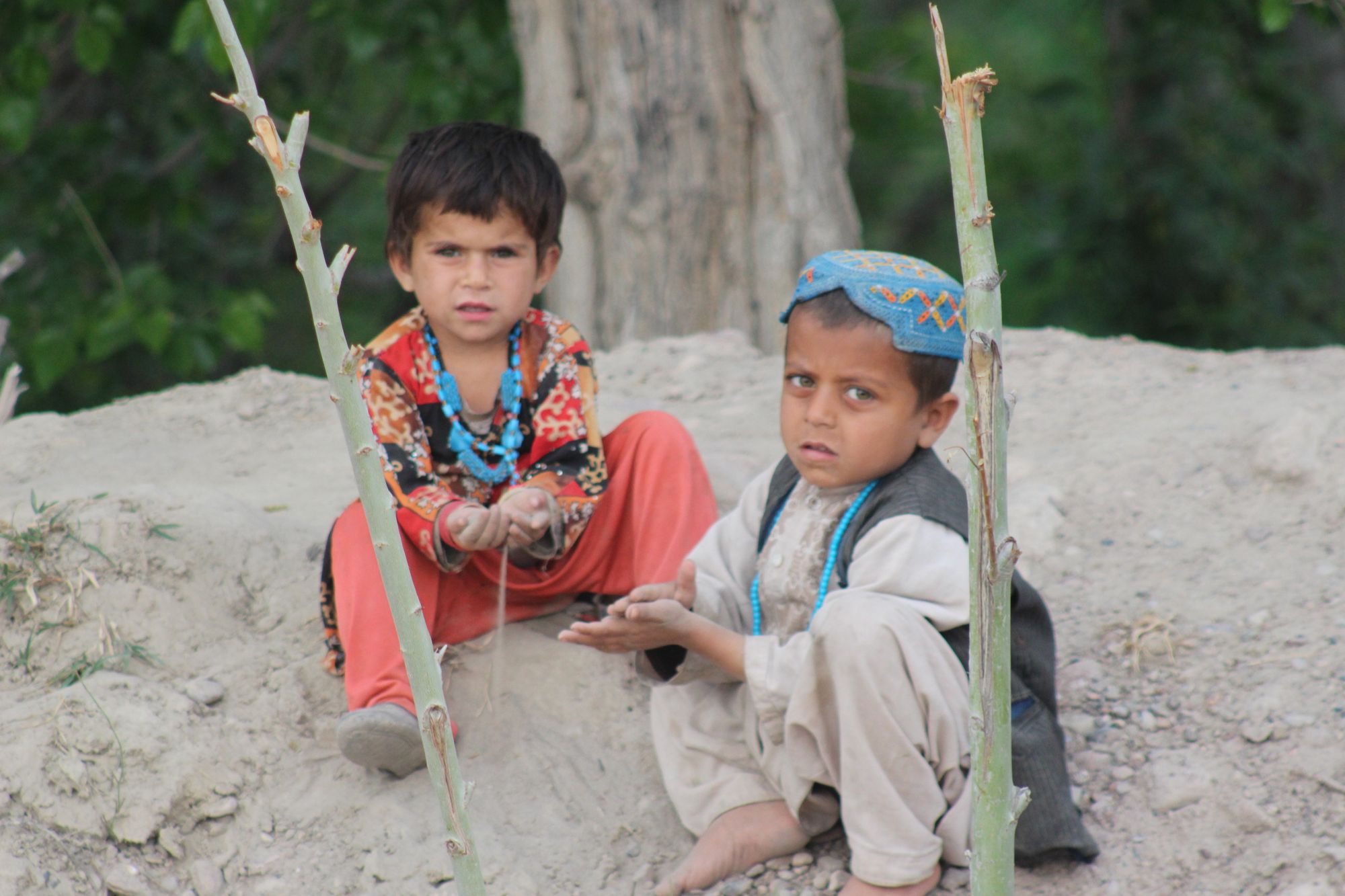 Fifty-six-year-old Khaliqdad, busy shoveling mud to clear an irrigation canal so water flows easier into his farm, says he grew up illiterate and has not seen any sign of education or effort to build educational institutions.
"I and hundreds of other people my age have remained illiterate, and now the next generation is also deprived of education and will grow up illiterate," Khaliqdad says.
"We need a school to be built, we need a Madrassa to be built, we have grown up in war. Neither old nor young people have learned a word," Khaliqdad adds.
According to Khaliqdad, residents have requested authorities over the past decades to provide them with this basic human right, but there has been no action yet.
Thirty-three-year-old Abdullah Jan owns a small grocery store in the northern market of Chora district center. Abdullah says that his life goes on without any positive change. He blames authorities in the former Afghan government, "Who were busy filling their pockets and never did anything for us."
Abdullah says, "Our children walk around the streets of the village all day without a purpose. Our whole life has been wasted."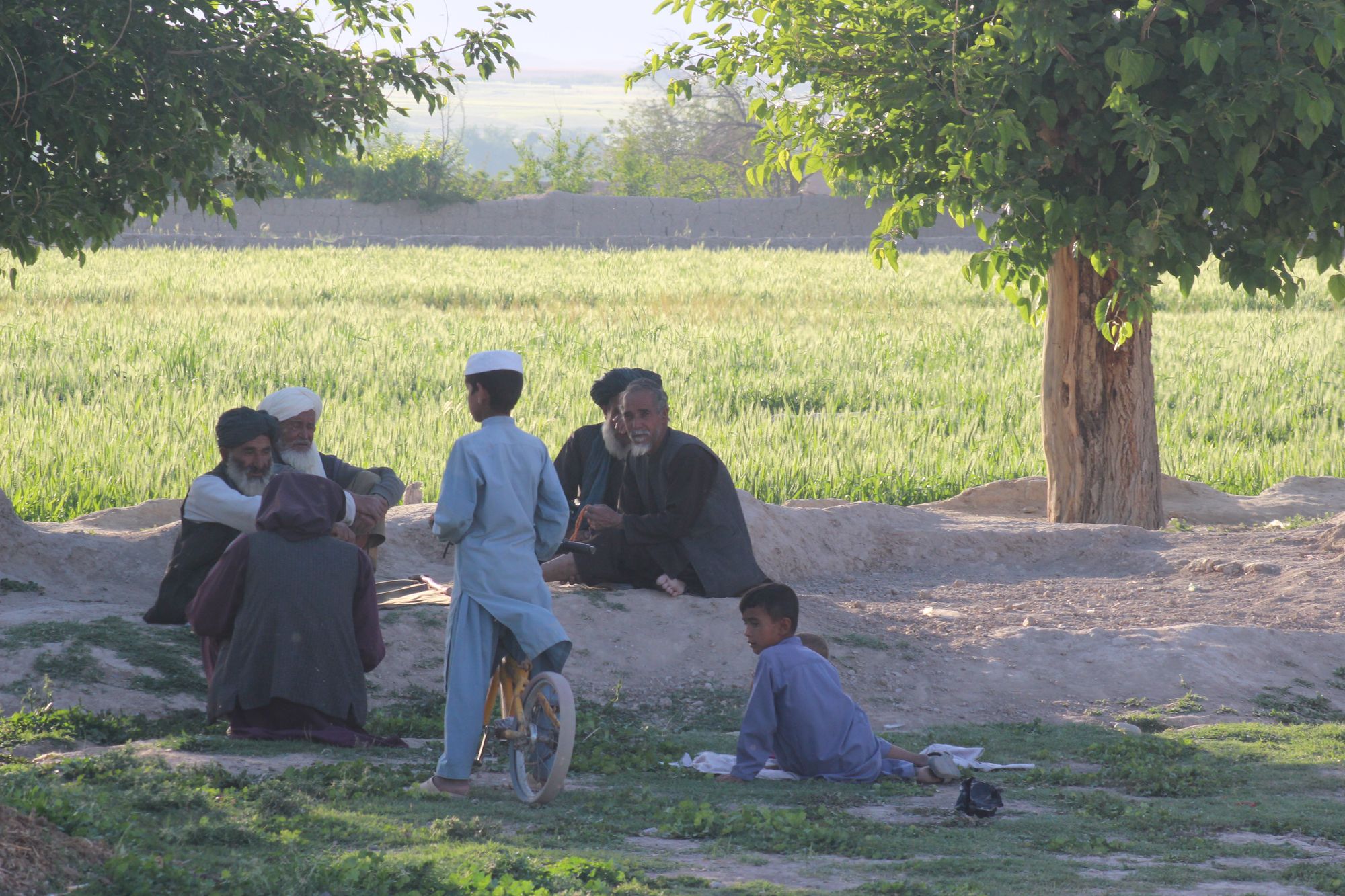 Abdullah is worried, saying their hopes for a bright future have plummeted, and they no longer expect a chance for development or improvement in their lives.
It's now 12:30 PM. We spent about half an hour in an almond farm talking to the villagers; then, it's time for afternoon prayers. We headed to the area mosque to offer our prayers, after which some villagers joined and talked to us about their area's problems.
Forty-five-year-old Lal Mohammad, a community leader, says around 2,000 homes are in his area, with thousands of people living in them.
However, there is no health center in the entire region. According to him, "Pregnant women either die while being transported to the provincial capital or give birth at home with help from local midwives, sometimes with dangerous results. This is an ongoing issue."
For more information, read Alive in Afghanistan's stories about Childbirth
"You can look, there are no standard hospitals in the whole area, there is no one, we are in big trouble, we raise our voice but no one has heard us," Lal says.
Lal Mohammad doesn't only lament the lack of health centers but the utter lack of reconstruction or any kind of development aid.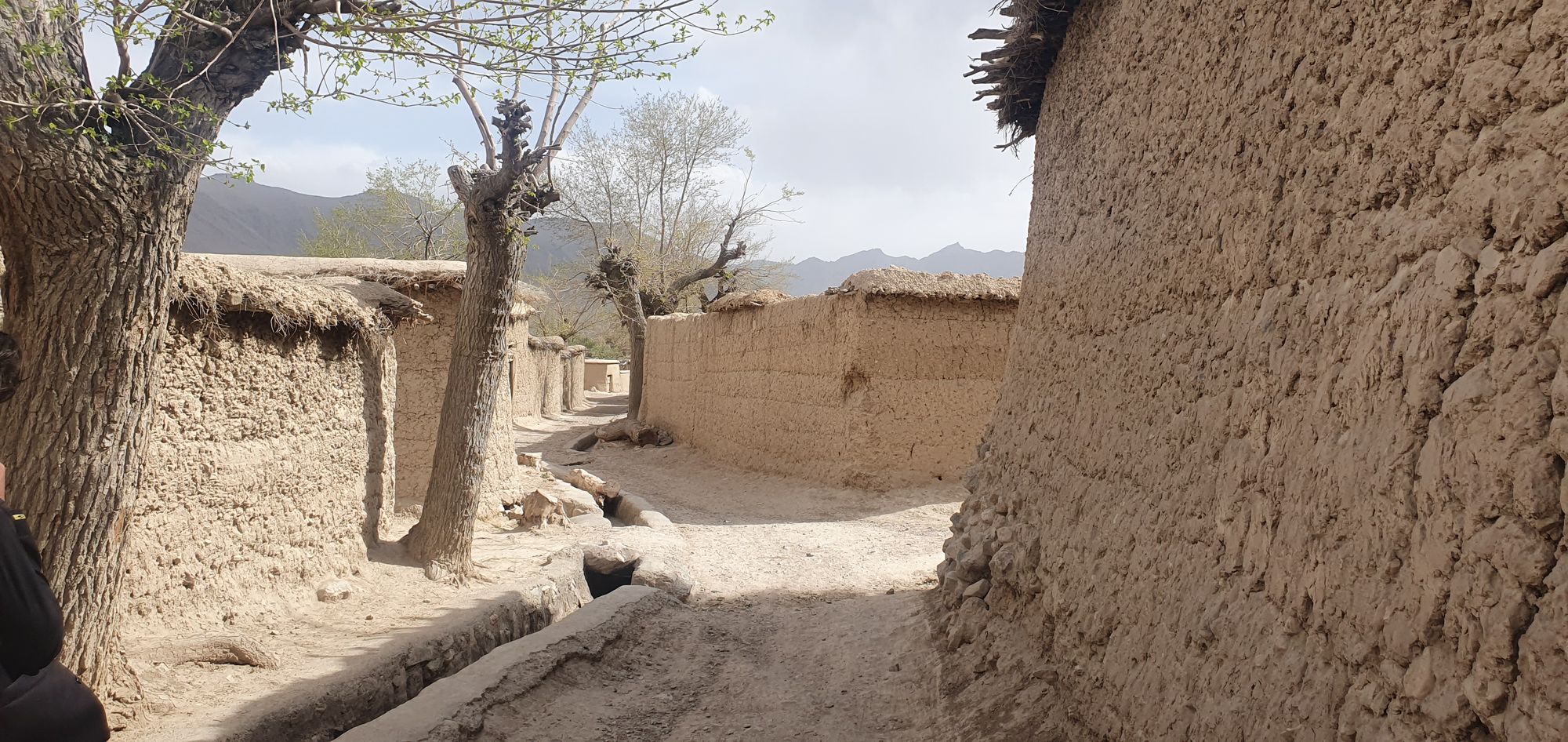 Fifty-one-year-old Sediqullah says in addition to the host of issues in the area, the lack of schools in the entire area is paramount as the people of the area are deprived of their most basic right.
"Help us! There are thousands of widows and orphans in this region; no one has helped them yet. We have not been given any attention in the health sector, neither in the previous government nor in the current," Sediqullah tells Alive in Afghanistan.
Aminullah, a farmer busy irrigating his farm, says, "On the one hand, there is drought, on the other, the price of food has increased so much that I cannot afford it. My crops dried up due to lack of water.
Unemployment has increased so much that we are struggling to find enough to feed our families, afraid that they might die of hunger."
The prolonged war over the past two decades is the main cause of the prevailing issues, hindering development work in the area and setting back the populous years behind.
At 2:30 PM, we bid goodbye to the residents of the Abi area, heading home to the provincial capital.
Provincial authorities, Education Director Khairullah Haqmal, and the spokesman for the Rural Rehabilitation Directorate, Sifatullah Quraishi, agree on the lack of schools and health centers in Abi. Although they state that they will work on the development of the area, it is unclear if that is ever going to take place.