Cold Winter and Colder Homes; Cash-strapped Afghans Brace for Winter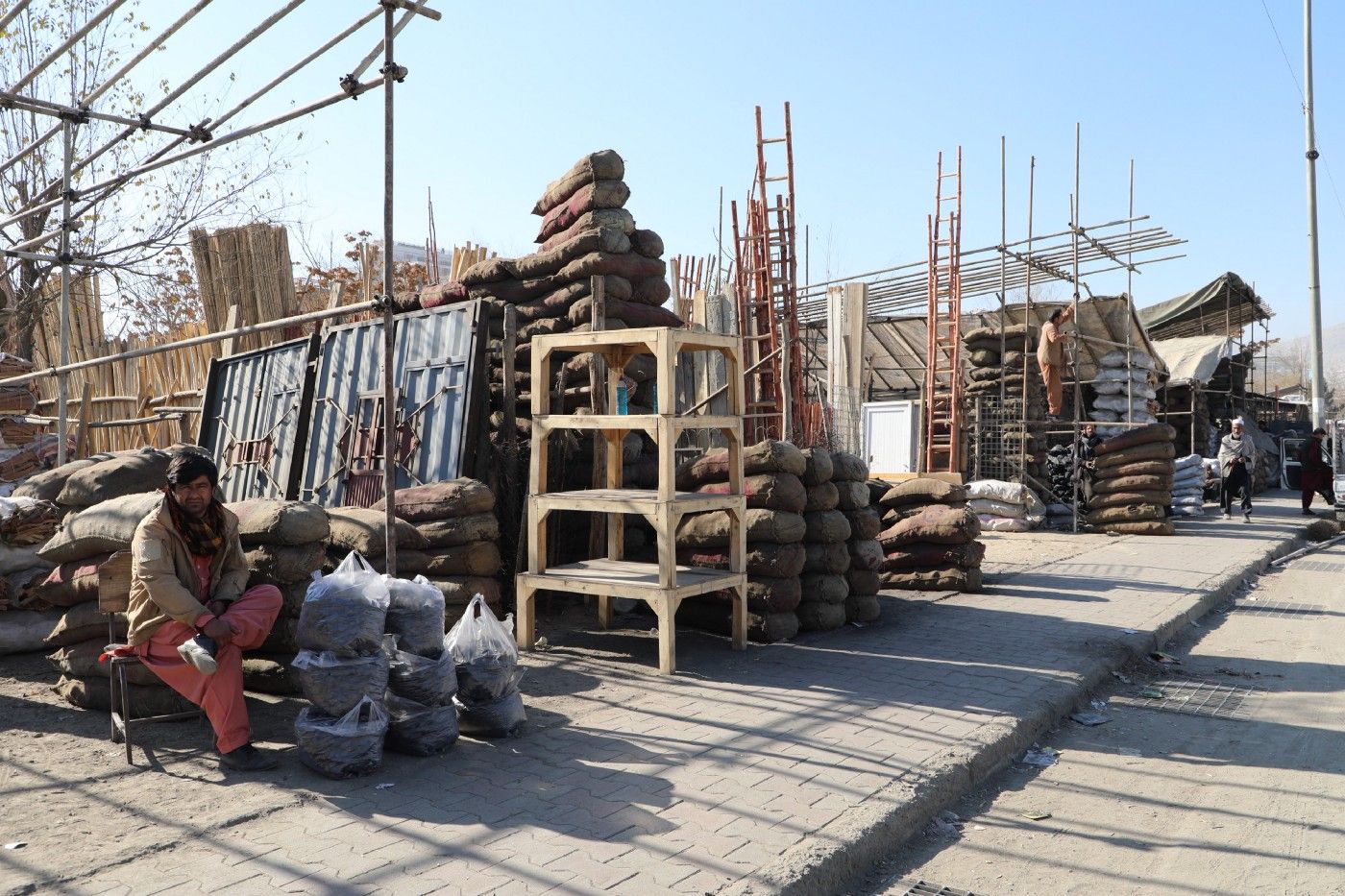 Written by Abdul Ahad Poya, edited by Mohammad J. Alizada and Brian J. Conley
With winter approaching, concerns among Afghans across the country and residents of capital Kabul are increasing. Unemployment, rising commodity prices, increasing poverty, hunger, skyrocketing drop of Afghani's value against the dollar and the increasing decline of monetary circulation are only adding to these concerns.
A piece of bread now costs double what it did before the economic collapse, petrol prices have increased from 70/liter to 100 and propane from 85 Afghanis to 110.
The value of the Afghani against the dollar currently stands at 95, a small increase since last week when the value dropped to 130 against the dollar.
It's noon and Fawad Sakhizada, who has a wheelbarrow for carrying goods, has been taking it around the Lecay Maryam and Qala-e Najara neighborhood (a trip of about 20 kilometers) since 7 am but has so far had no customers. Fawad is out with two of his family members and hasn't even earned enough to cover their lunch but says he cannot go home empty handed.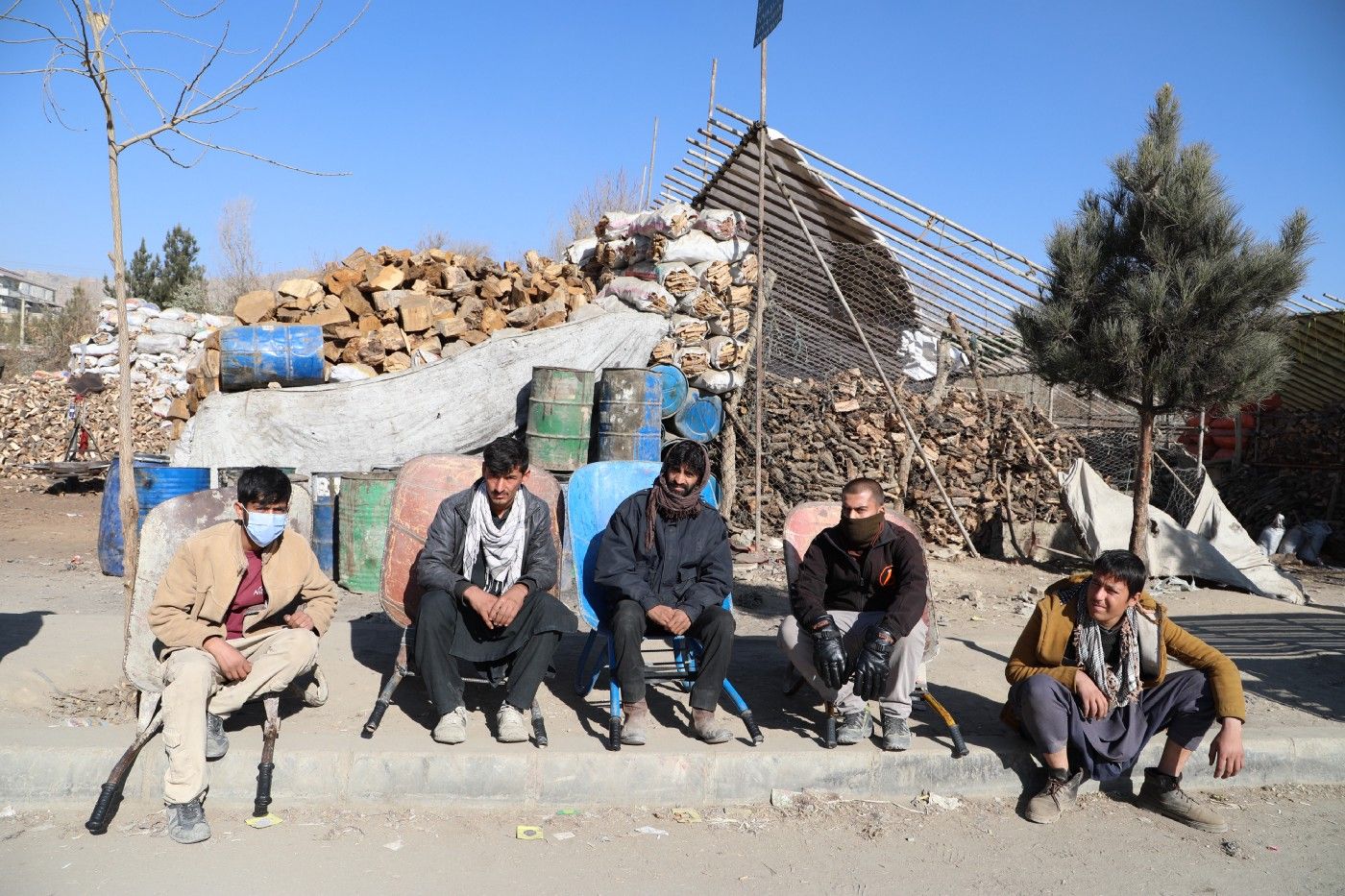 The sole breadwinner for a family of 6, Fawad only studied until 4th grade but couldn't study further due to the circumstances surrounding his life, a typical experience for millions of Afghans who are illiterate just like him. Mr. Sakhizada, who recently married, said, "I couldn't afford to get married, a businessman paid for my wedding."
The 28 year-old is battling a financial situation made worse by the country's economic collapse and had to sell the jewelry from his wife's dowry just 3 months after getting married to pay for his family's expenses. In Afghanistan it's considered shameful to sell your wife's jewelry as it showcases a man's inability to provide for his family.
"Not even three months after I got married, the Taliban took over Afghanistan and employment went downhill from there. I had to sell my wife's gold earrings because we didn't have anything to eat," Fawad told Alive in Afghanistan.
19 year-old Abdul Saboor Hashemi is another young man waiting for customers by his own wheelbarrow. Mr. Hashemi used to work as a waiter at a restaurant but lost his job when the restaurant closed. He now carries goods for people who come to the market to purchase household items. Saboor graduated from high school but was not able to get a job in any government or non-government agency.
Out of the five wheelbarrow attendants none have earned any money since this morning, they moved to wait outside a firewood store but so far no customers have come to buy wood for winter.
After a while, Hafizullah Panjsheri, a 72 year-old man who has come to the 500-Family area to buy firewood for the winter tells Alive in Afghanistan, "I am a mason but there is no work, people are tired of this situation."
500-Family is the name of a neighborhood in the northern part of Kabul city.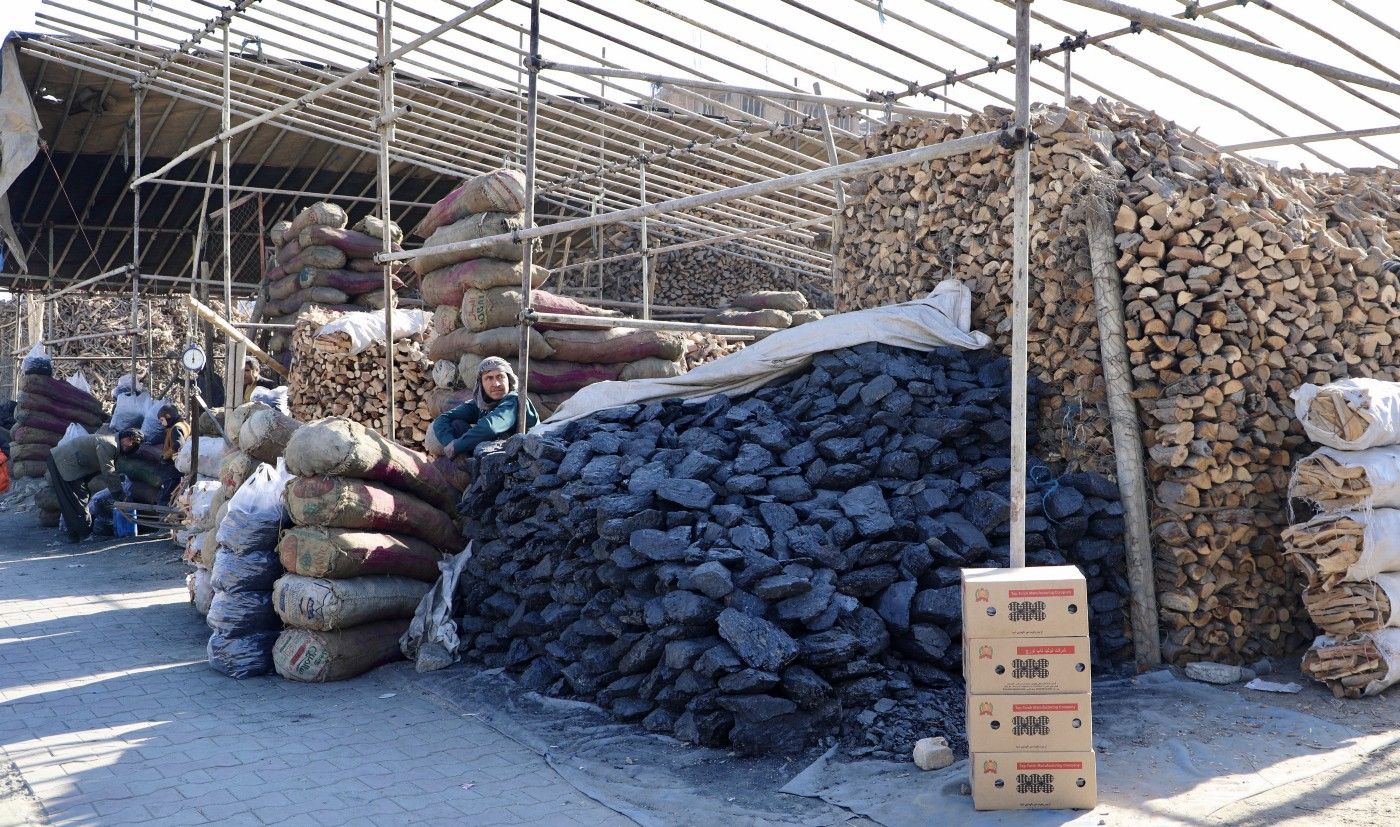 Hafizullah has very little money to spend so he can only buy a small amount of firewood to warm his home during the winter. Average temperatures during winter are anywhere between highs of 42F and lows of 22F in Kabul city. That amount of firewood won't even last him a month.
Most homes in Afghanistan are heated by wood or coal as natural gas does not exist and electricity is too expensive as well as inconsistent. Some well off residents may use electric or propane heaters to heat their homes.
Mr. Panjsheri has worked as a mason for 20 years and always had enough to take care of his family but he has no savings. According to this old man, the only member of the family of 12 currently working is one of his sons who works at a bakery and earns between 100 to 150 Afghanis ($1.05 to $1.57) per day.
"My oldest son was in the military in the previous government but is now unemployed," Hafizullah says.
"I have borrowed 2,000 Afghanis ($21 currently) from my sister so I can buy some firewood to keep the house warm," Hafizullah says as he pulls the money out of his pocket showing it to me. According to Mr. Panjsheri, he has not bought even a kilo of meat for his family within the past four months. He wants the international community to increase their aid to prevent a humanitarian catastrophe in Afghanistan.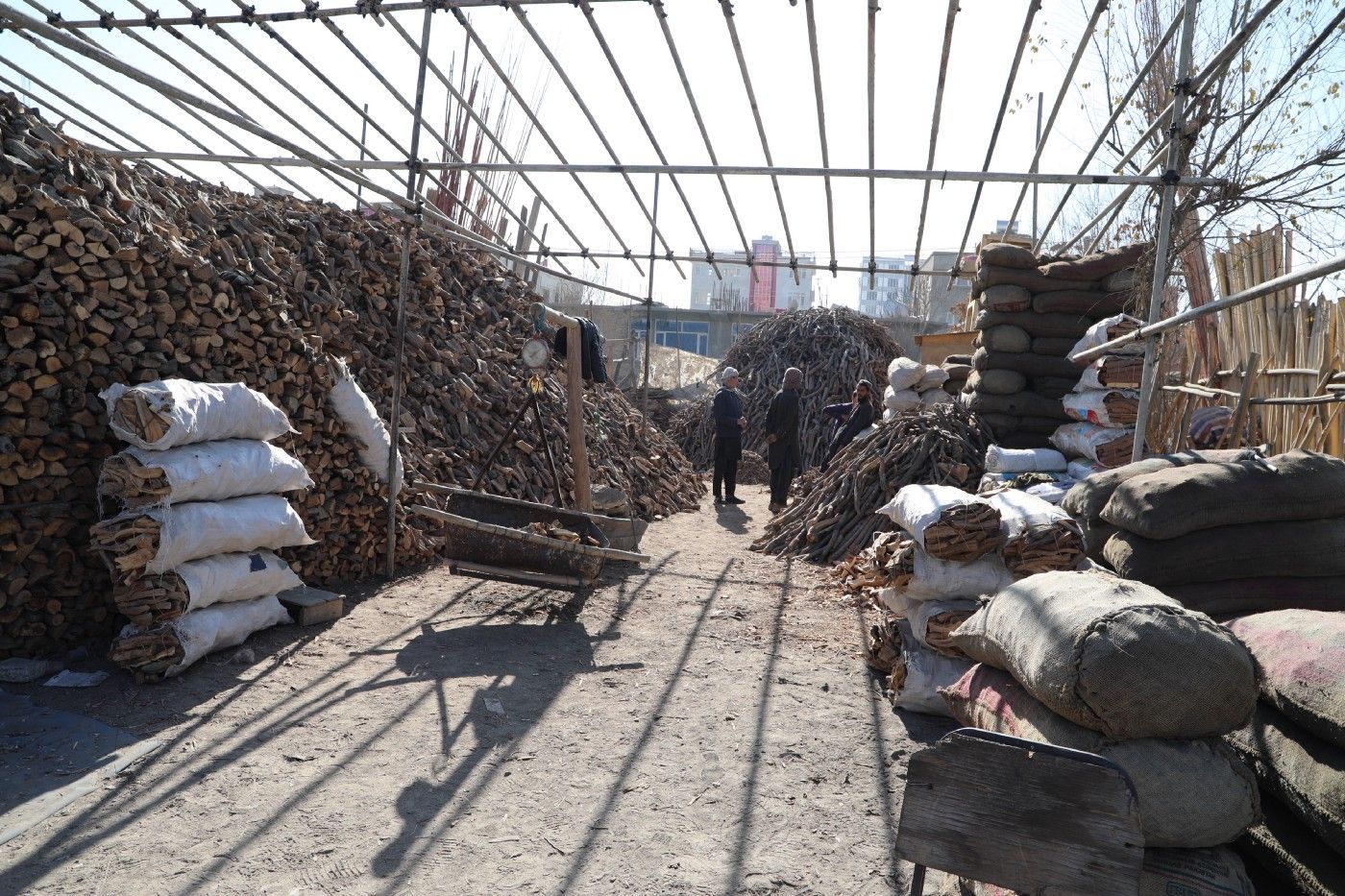 Alishafa Mirzada is another man who is waiting for customers with his wheelbarrow in Mandawi, Kabul city's main market for daily goods. The man has only made a 100 Afghanis ($1.05) with half of the day gone. Lying on top of his wheelbarrow, he says, "I am trying to rid myself of the physical and emotional exhaustion by drinking this tea and relaxing."
Since there is very little work to do, Alishafa has plenty of time for relaxing.
Yonous Sakhizada is a firewood seller in the 500-family area who is sitting with his back leaning against the stack of chopped firewood praying for customers to come in.
"Sales have significantly dropped compared to previous years, people even bargain over 10 Afghanis now," Yonous says of people's financial desperation.
According to Mr. Sakhizada, although prices for wood and coal have come down, people still struggle to buy the amount they need and only purchase a small amount, what they can afford.
Yonous adds that even beggars who used to ask for money now ask for wood or coal, it's an example of one of the many things causing him distress about the economy.
"In the past government employees would take wood or coal on loan and pay us back, but since no one is getting paid, we can't trust anyone will pay us back either, there is no hope," Javid Karokhel, another firewood seller in the market tells Alive in Afghanistan.
Shokran Kharotai is a taxi driver who works all day in order to take care of his family. The taxi is not his and he has to earn a certain amount for the owner of the car before he pays himself.
"I can't even earn enough to pay off the owner, let alone have enough for my family," Shokran says. According to him, all sectors have been hit hard following the collapse of the former Afghan government in mid-August.
"For two weeks I earned nothing, so yesterday I washed the car, took it to the owners house and told him I can't work anymore because I couldn't even earn 1 Afghanis but the owner was kind and brought down his payment share to 250 Afghanis ($2.63 currently) from 350 ($3.68)," Mr. Kharotai said.