Children Raising Children
14 year-old Somaya was married off to a 45 year-old man at the age of 12 and gave birth to her son at the age of 14. A girl who herself is a mere child, barely a teenager, now has to take care of another child.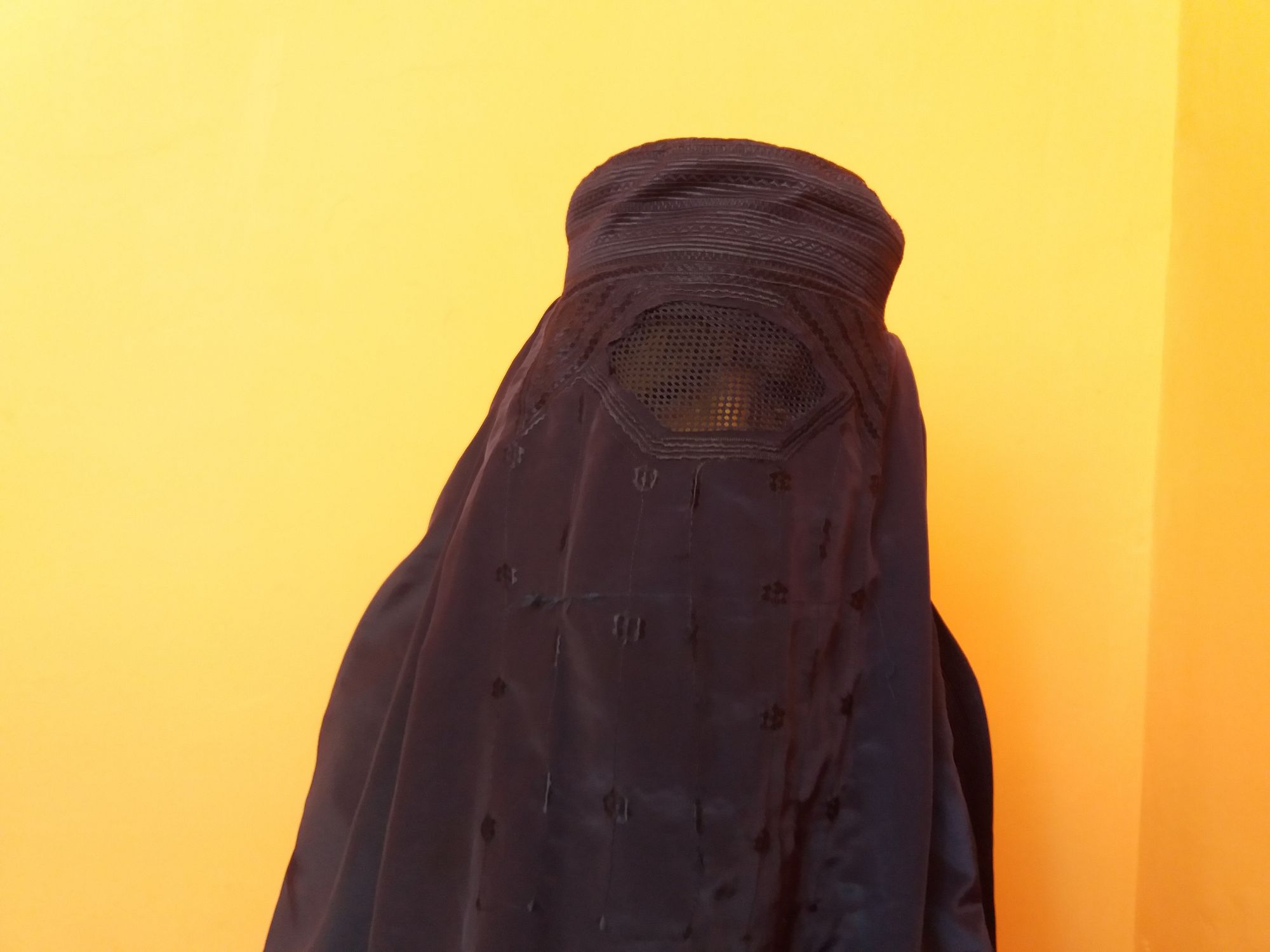 Written by Shabana Farahmand
Editor's note: Interviewees requested anonymity due to concerns for their safety.
BAHARAK, BADAKHSHAN — "The pregnancy was the most challenging period of my life. I had to undergo surgery due to a complicated birth that I haven't fully recovered from yet," 14 year-old Somaya (pseudonym), a teen mother married off at the age of 12, told Alive in Afghanistan from her home in Baharak, a district in Afghanistan's northeastern Badakhshan province.
Despite being married Somaya currently lives at her parents' house because after a difficult birth and c-section she cannot take care of Ahmad alone and her husband's first wife refuses to help. After Ahmad's birth Somaya's parents decided to bring her home and help her with raising Ahmad until he is a little older.
Her face is filled with sorrow, her eyes lack the sparkle of a normal child, and she looks more like a wiltingperishing flower. At the age of 12 SomayaShe was married off to a 45 year-old man at the age of 12, realizing only after their wedding that she is her husband's second wife, and is supposed to live together in the same house with her husband's first wife.
Somaya gave birth to her son Ahmad at 14. Her son is now five months-old. She [Somaya] didn't even have her husband's consent to inform her own family that she was pregnant, "I didn't conceive for two years after marriage. I had to do household chores as well. I wasn't allowed to visit my parents until I gave birth to my son. No one but my husband was by my side at the hospital when I went through labor. My family found out I had become a mother only after I came home."
A World Health Organization (WHO) report published in June said, "Adolescent mothers (aged 10–19 years) face higher risks of eclampsia, puerperal endometritis and systemic infections than women aged 20–24 years, and babies of adolescent mothers face higher risks of low birth weight, preterm birth and severe neonatal condition."
Somaya's dowry was set at 100,000 Afghanis ($1,113). In Islamic tradition, the Mahr or dowry is a gift or a promise of a gift to the wife by the husband, which the wife can demand at any time in their relationship, and the husband must pay the amount demanded. However, in Afghanistan, the dowry is seldom given to the wife and is instead spent by the woman's family as they desire.
"Sheer-baha", "gala", and "jaheezia" are terms used for bride price, an amount charged separately from the dowry by the women's families in some regions. Read Alive in Afghanistan's Hopeless Brides and Refugee Grooms for more information about Afghanistan's customs around dowries and bride prices.
A press release by the United Nations Children's Fund (UNICEF) in November 2021 estimated that 28 percent of Afghan women between the ages of 15 to 49 were married before the age of 18. In a 2022 report, Amnesty International said there has not been an assessment of nation-wide trends of child, early, and forced marriage; yet several indicators pointed to a sharp increase.
Arranged marriage is common in Afghanistan, often by the age of 18, if not before, and Somaya's family is no different. Mahdia, Somaya's mother, married Barat, her father, when she was 17. The couple have 11 children, three of them girls. Two others were married off at the ages of 18 and 17.
Tears well up in Somaya's eyes as she talks about her engagement, "I was taking a stroll in the lush green fields and fruit trees in our village when my brother arrived to take me home."
"He offered me sweets and said that I had been engaged and was going to marry a good man. I looked at him astonished and puzzled by his words. Me? Engaged and married?!" Somaya recounts the day she was told about her engagement.
Somaya's older brother is a Mullah, as is her husband, who was a friend of his. As the primary breadwinner and head of their household it was her brother who decided Somaya should marry his friend.
Before he arranged for her to marry his friend, Somaya stayed busy doing chores around the house and selling milk and bread to help the family cover their household expenses. These responsibilities left her with little time for school or being a child.
Sighing deeply, she continues, "Until then, I only knew the price for a pitcher of milk and a piece of bread. I knew nothing about engagement or marriage. They held my wedding ceremony a month later. Everyone was happy except for me. I didn't know what they had in mind for me and my life. They brought several new outfits and shoes. I was happy about the clothes, not knowing about the challenging days I would experience in them."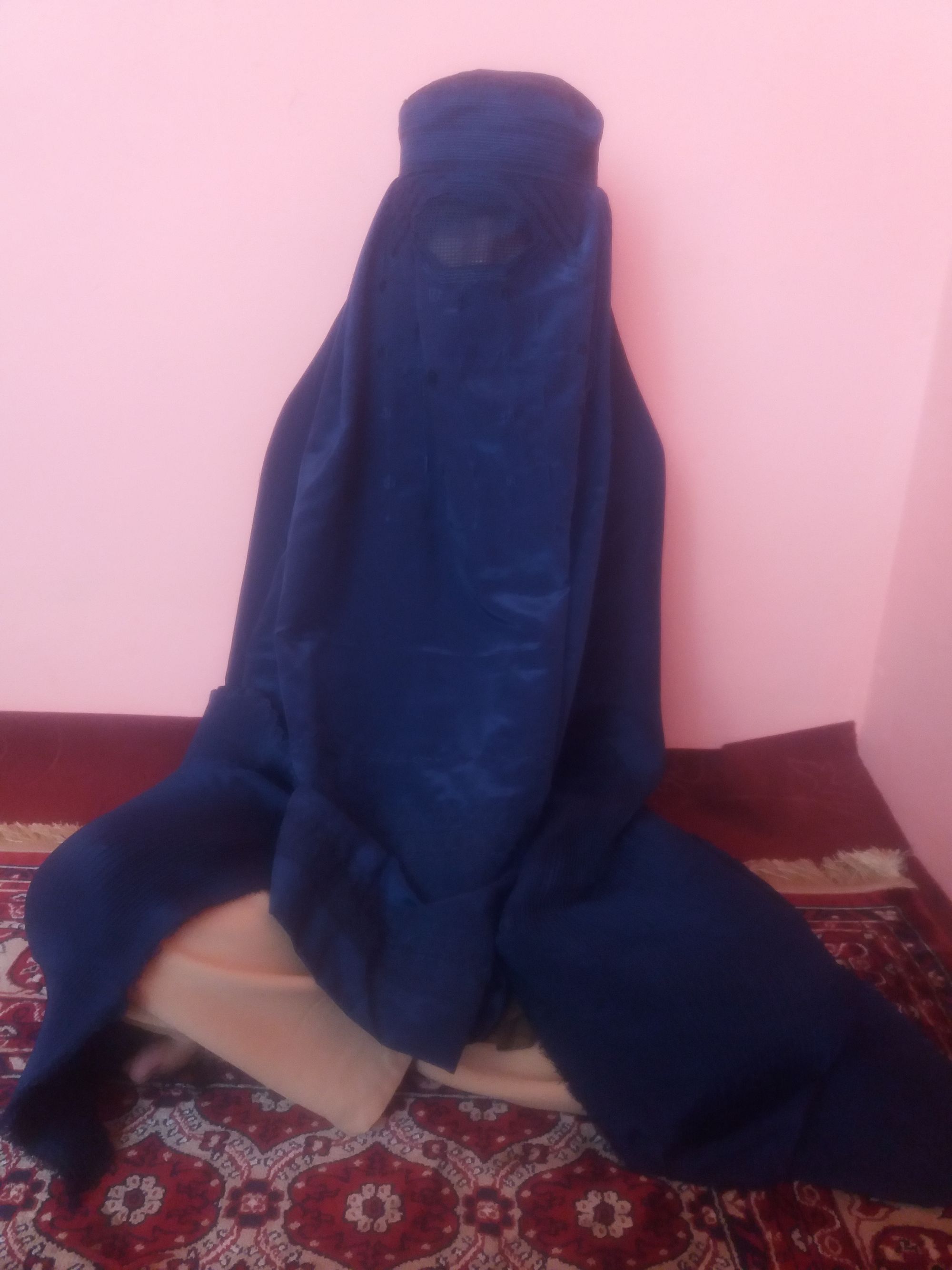 "I married the girls off early due to poverty and financial inability. I only married Somaya underage. Somaya was 12 when her brother found her a suitor, saying she must marry. The earlier a girl marries, the better it is. I had no choice but to accept and I regret that now," Mahdia, Somaya's mother, said.
Mahdia is a tall middle-aged woman with wrinkles on her face. She has worked alongside her husband to take care of their family in addition to raising their children, a responsibility perhaps too much for her to have taken upon.
"I had a comfortable life when I was single, but I experienced every wretched and unfortunate challenge there was to experience," Mahdia said, adding that her husband is an illiterate farmer refusing to work. "So I had to buy the cattle myself and make a living by selling milk, yogurt, and bread."
Previously a farmer, 55 year-old Barat, (Somaya's father) stopped working following Somaya's wedding, leaving Mahdia to take care of their family. Somaya currently lives with her parents, while her husband works in the capital Kabul.
Somaya served food and water to the guests on her wedding day, unaware that brides are not supposed to work on their wedding day, "Somaya was still a child when we married her off."
"I studied up to third grade and used to work while attending school; selling milk and bread. I stopped going to school due to excessive fatigue from work, in addition to my brother preventing me from seeking education," Somaya told Alive in Afghanistan.
"I saw my husband for the first time on the wedding day. He had a long beard, a protruding belly, and was taller than my father. I was scared when I saw him. But I decided to tolerate him because I had no other choice, he was my life partner. I felt like the world was collapsing on top of me, I couldn't escape, so I had no choice but to make due," Somaya expressed as Ahmad, her son, started crying. She cradled Ahmad in her arms as she breastfed the child.
Although she is still a child, the only thing that brings her happiness is Ahmad's laugh. A mother's delight at seeing her child healthy and happy.