Between Life and Death in Winter's Cold
Afghans across the country endured an unprecedented cold snap in January that left dozens of people and thousands of livestock dead.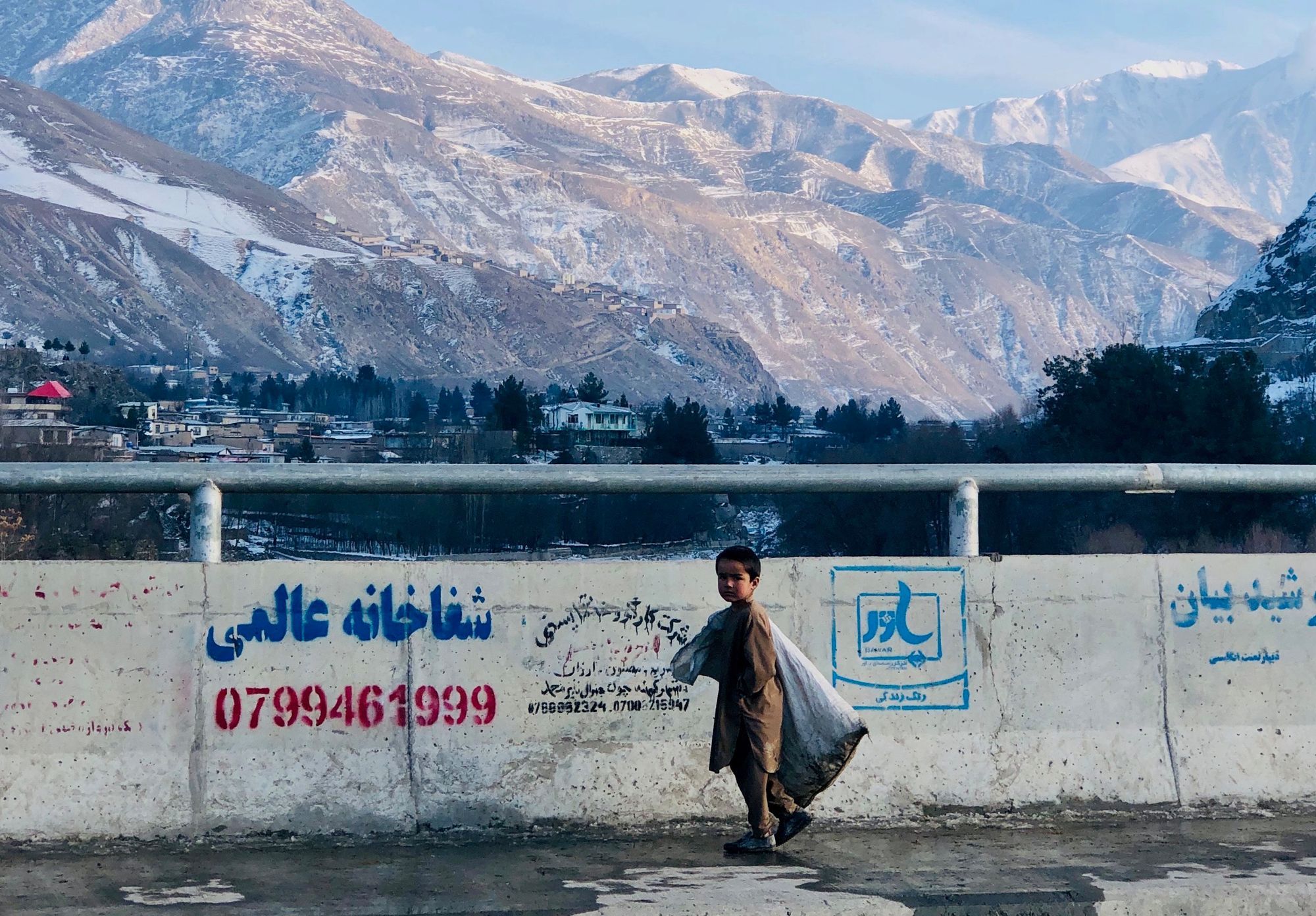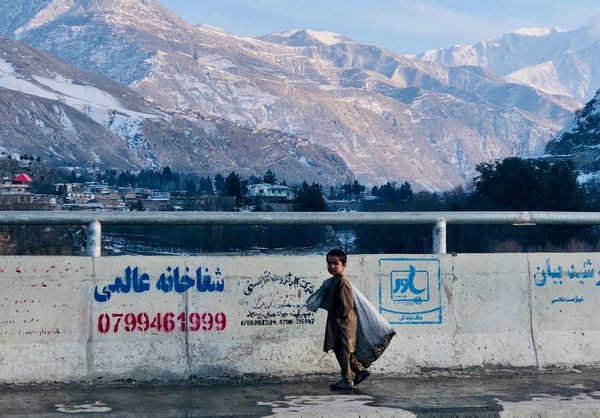 Reporting by Shabana Farahmand, Abdul Karim Azim, Samira Wafa, and Razia Jafari
Written by Abdul Ahad Poya
NIMROZ, AFGHANISTAN — Afghans from across the country, described January as one of the coldest months in recent history. Alive in Afghanistan reporter Shabana Farahmand reported that temperatures in Faizabad, the capital of northeastern Afghanistan's Badakhshan province dipped to -28C° (-18.4°F) on January 12.
In the capital Kabul, the lowest recorded temperature was at -20C° (-4°F), and in western Herat, at -23C° (-9.4°F), according to data by weather.com.
Alive in Afghanistan spoke to residents and government officials across several provinces who spoke about the challenges brought by the cold snap.
---
Child froze while collecting garbage to warm his home.

40 year-old Noor Ahmad Barakzai, a resident of Zaranj city, the capital of southwestern Nimroz province, said, "This year's cold struck when people did not even have enough to eat, let alone take measures to combat this bone-chilling temperature."
Noor is the head of a family of seven and is not financially well off. He is concerned about the lack of combustible materials such as wood or propane in his home.
Noor could not afford to buy combustible material – he was unable to afford 2,000 Afghanis ($22.61 at current exchange rates) to pay the month's rent for the house he currently lives in.
According to Noor, a neighbor's son who was previously forced out of home because of his substance use died due to exposure to the severe cold.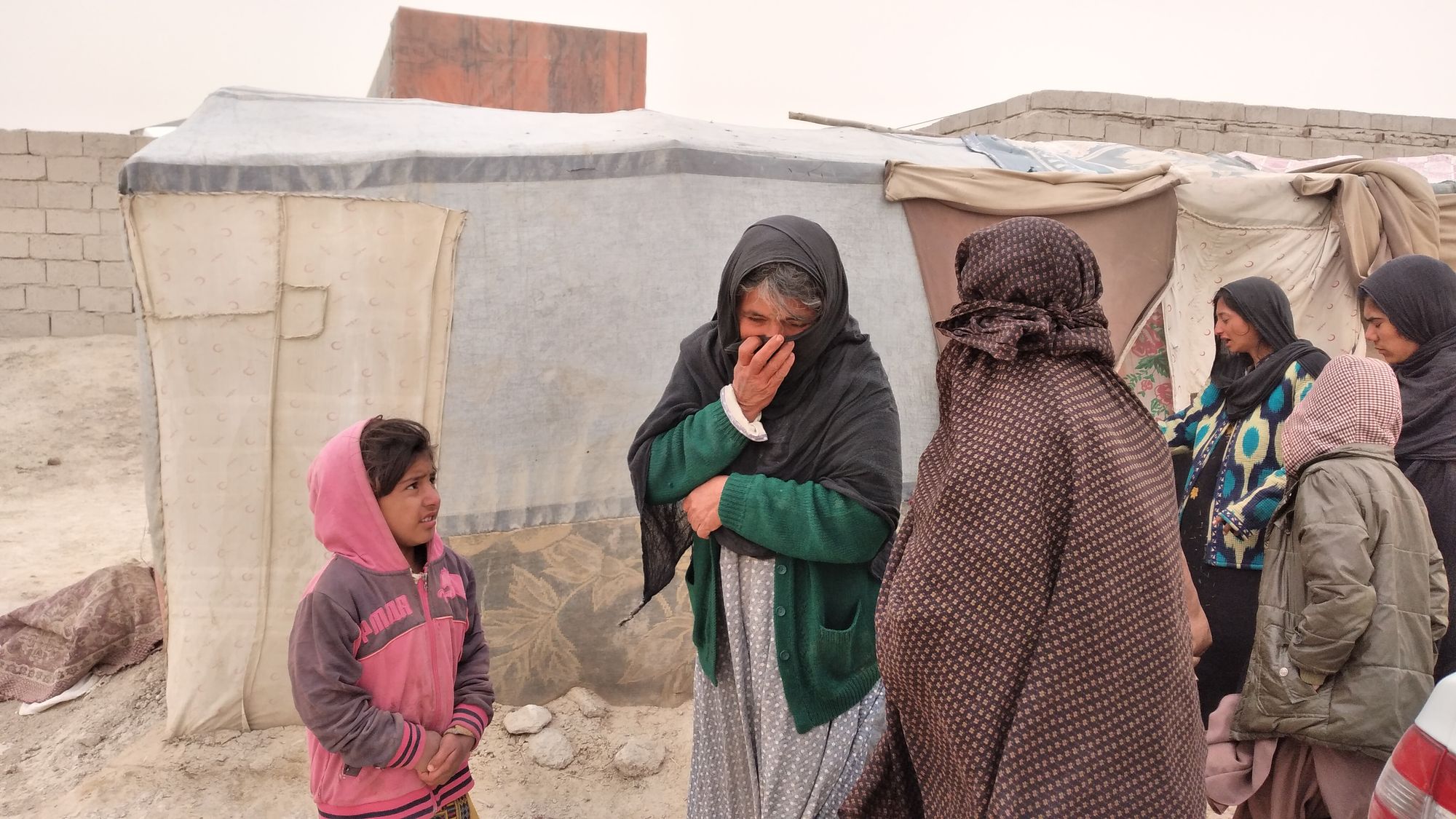 Nisar Ahmad Nahtani, another resident of Nimroz, said on average 5 to 15 people with a substance use disorder die during winter annually. According to him the number of casualties among those with a substance use disorder is much higher this year.
Individuals with a substance use disorder are often shunned away by their families and have no place to go but the open spaces where others with the disorder congregate.
"People using drugs die on the streets and inside abandoned buildings, their corpses are collected by the municipality the next day, then washed and buried, The burial costs are covered by local businessmen," Mr. Nahtani told Alive in Afghanistan.
According to the official figures, 42 people and 6,500 livestock died due to the bitter cold in Nimroz province alone.
Mawlawi Noorahmad Hamza, the Mayor of Zaranj, said, "Zaranj municipality collected 27 dead bodies [of individuals suffering from substance use disorders] from the city during the four coldest days."
Mawlawi Hamza warned of a possible increase in the death toll among substance users as winter continues. According to Hamza, his agency gathers, shelters, and feeds 1,500 individuals, including 200 underprivileged people a day.
In addition to individuals with a substance use disorder, child laborers and internally displaced people are also at risk of death due to the cold weather.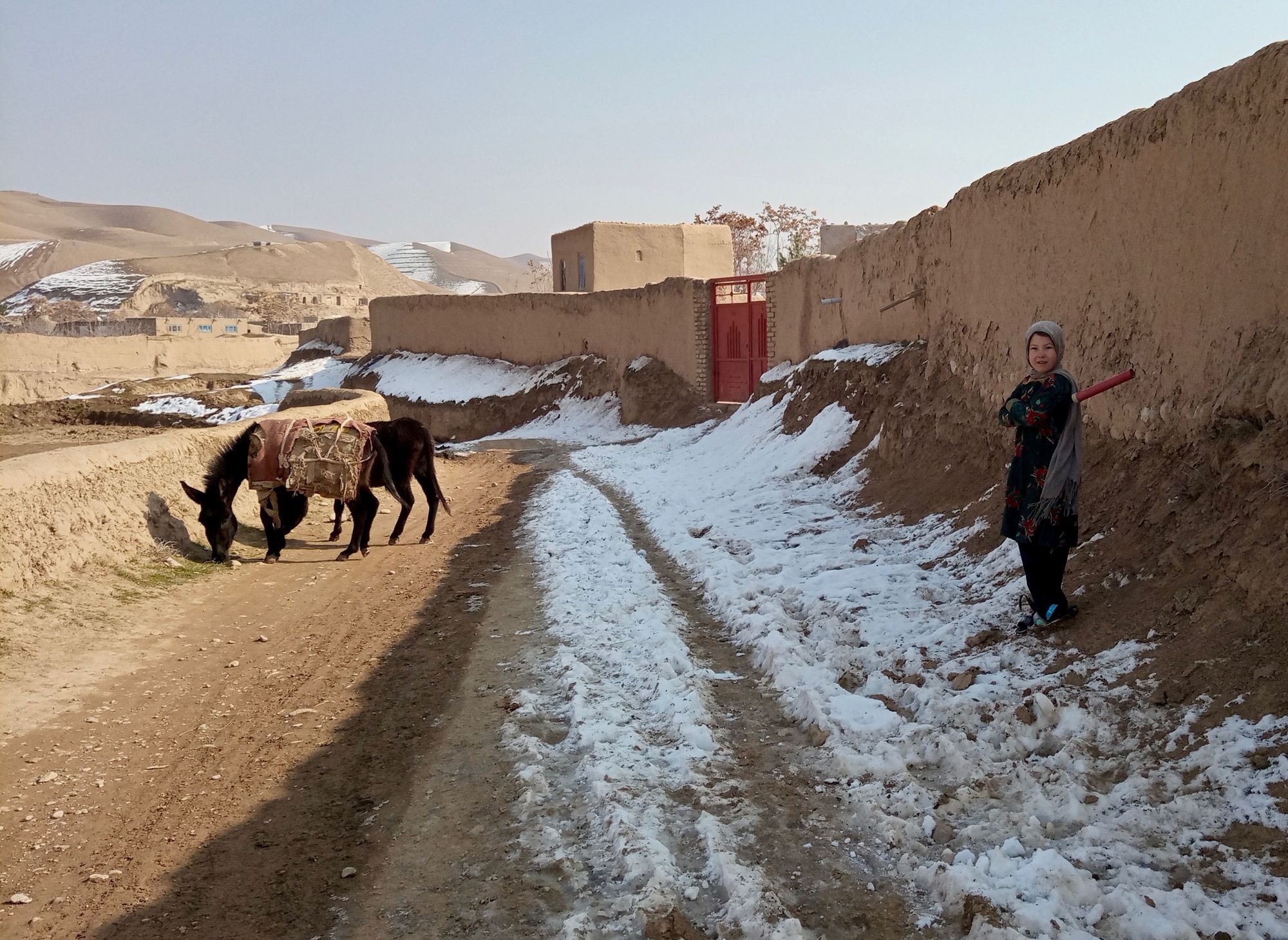 Maryam Sultani, a civil society activist said a displaced 65 year-old sick woman living in a tent, died due to the cold. Ms. Sultani wanted to call attention to the dire situation those internally displaced are in.
"These people are in between life and death in the winter's cold and are battling death every moment!" Mrs. Sultani added, asking the government and businessmen to immediately help those in need.
A nurse working at the Nimroz Public Hospital in Zaranj who spoke on the condition of anonymity because they were not authorized to speak to the media said, "An impoverished 12 year-old child who had no father and was the sole breadwinner of his home froze and died on the streets of Zaranj."
The incident took place while the child was collecting garbage to heat their home, according to the nurse.
Mawlawi Abdul Khaliq Hakimullah, Nimroz's Director of Agriculture and Livestock said livestock deaths include camels, cows, sheep, and horses. Khashrood district accounted for the highest number of animal deaths across the province, Mawlawi Hikmatullah added without giving a toll for the animal deaths.
Temperatures in Nimroz plummeted to -12C° (10.4°F), an unprecedented dive in the past 40 years, according to a statement by the Afghanistan Meteorological Department.
---
"I have never witnessed such cold."
Freezing temperatures in the western Herat province also resulted in the loss of life and affected a large number of people. Residents of Herat expressed their concern about the severe and unprecedented cold in their province and asked the Taliban government and aid agencies to pay serious attention to the situation at hand.
"People suffer from unemployment, the extreme cold; are facing poverty, and cannot meet their basic needs," Abdul Ahmadi, a resident of Herat told Alive in Afghanistan.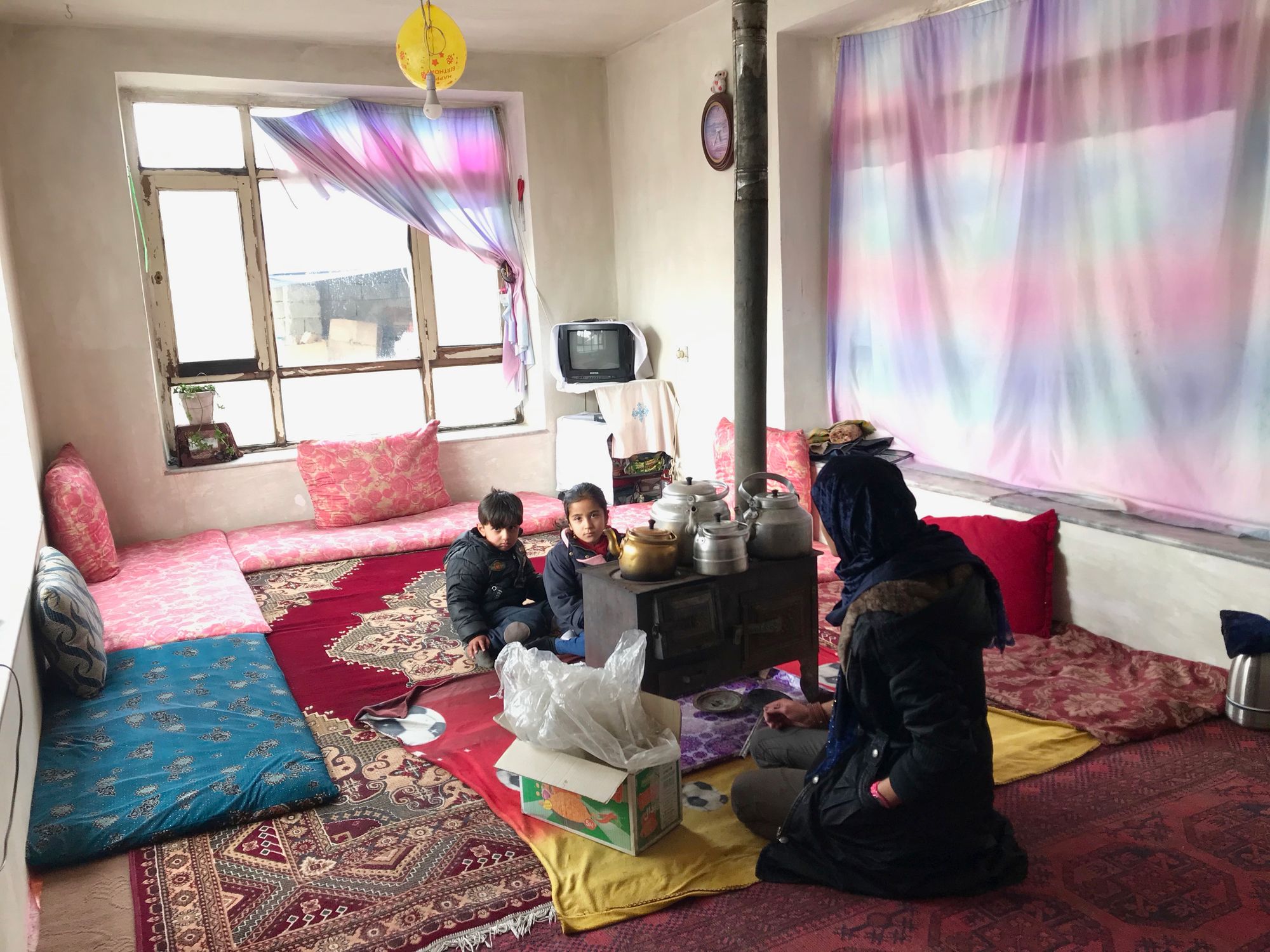 Mr. Ahmadi urged government officials and aid agencies to provide immediate assistance to those in need and prevent their children from perishing in the cold weather.
Ahmadullah, another resident from Herat said, "The public does not have full access to water or electricity. The economic crisis has also added to people's problems." Ahmadullah said that people cannot afford to buy combustible material adding, "The current government is incapable of dealing with people's problems".
A rehab facility official who spoke to Alive in Afghanistan on the condition of anonymity because they did not have permission to speak to the media said nearly 70 people with a substance use disorder died from the cold in Herat. The official added, "The number of deaths would have been unprecedented had there not been shelters and rehab facilities housing them."
According to this official, nearly 5,000 individuals with a substance use disorder have been collected over the past two weeks, and plans to collect more are underway.
Abdul Rahim, a resident of neighboring Badghis province, is concerned about the cold snap that affected countless Afghans.
"The weather is so cold this year that we all got pneumonia. We have nothing to eat or warm our homes with," Rahim said, adding, "I can't afford to buy a [7 kg] bag of flour or combustible material for my own home."
Shir Aqa, a resident of Badghis's Qades district said, "I have never witnessed such cold."
Abdul Karim complained about the excessive cold, and lamented the increasing price for food and combustible material, saying people are unable to buy what they need as unemployment and poverty increase.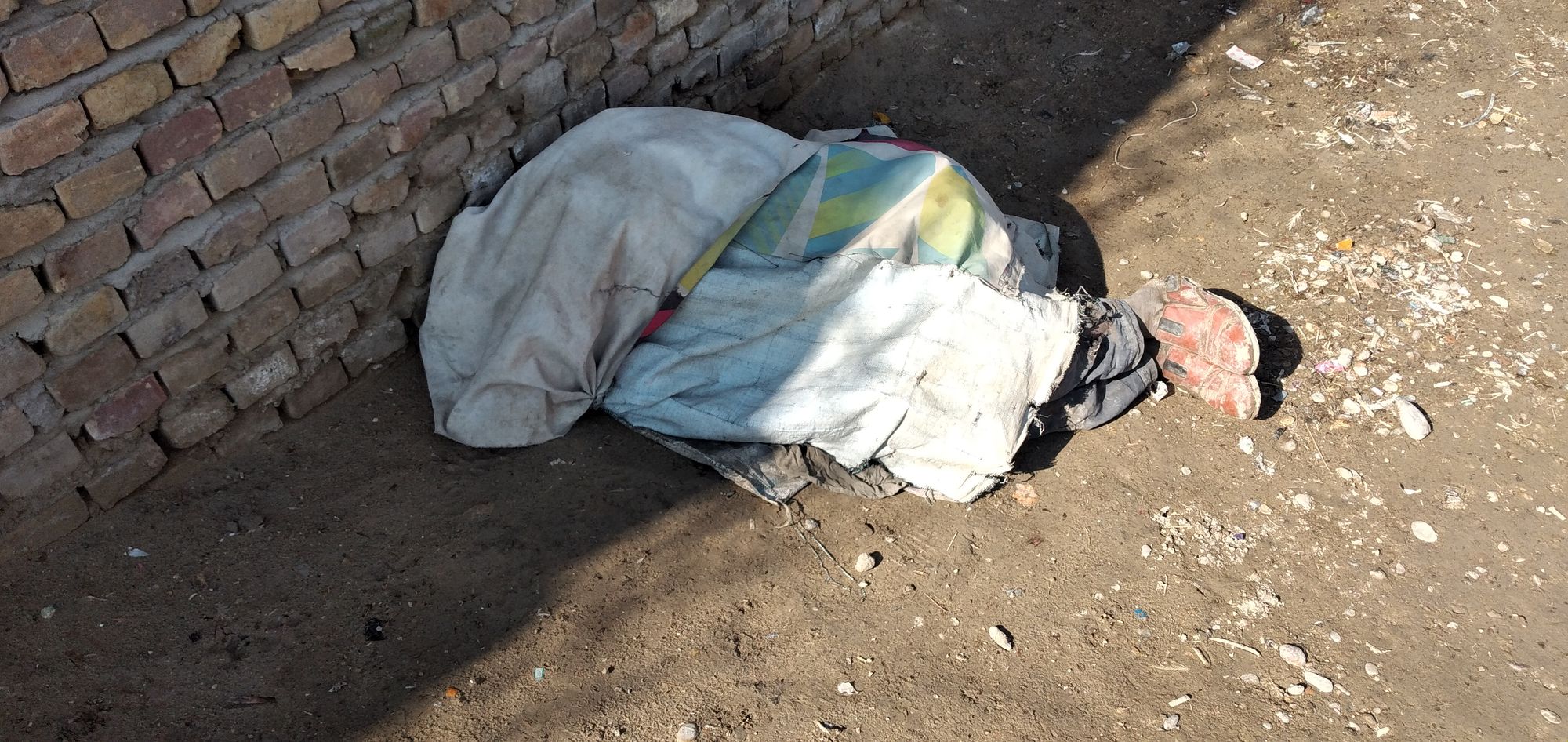 ---
"We lost everything!"
The unprecedented cold in the western province of Farah also caused life and financial losses. Mohammad Husain, a resident of Naw-bahar village said, "20 of the 100 sheep I owned died and the rest are sick. We lost everything!"
Naqibullah, a resident of the Pusht Rod district, said he lost 13 sheep in his herd and only 30 remain. "Cold, wind, and rain became torture instead of mercy. We have lost our wealth and are wondering how we will move on."
Baby girl sick and treatment far from sight!
Residents of Kabul are braving the cold while suffering from the ongoing economic crisis. Malalai Karimi, a resident from the city's 7th district said with almost half the winter gone, her family cannot afford to buy combustible materials to warm their home so far.
"We light the heater only at night, with plastic and paper collected from city markets by my husband," Mrs. Karimi told Alive in Afghanistan, adding that, "When my children wake up in the morning, I put warm clothes on them and make them stand in the sun to warm up."
Mrs. Karimi said she asks her neighbors for coal to heat her home, "Due to fear of losing my children to the cold."
Malalai's husband is a laborer earning between 100 to 200 Afghanis ($1.13 to $2.26) a day, "We don't know whether to pay the rent or buy combustible material."
Shirin Gul, who just had a baby, said, "My daughter is sick following the cold and we are unable to take her to the doctor for treatment."
55-year-old Mohammad Ali, who owns a grocery store in Kabul, complained about the lack of combustible material. He said that in the past years, the business was relatively good and they could afford to buy combustible material to some extent, "But this year business is not good and we are not able to buy wood or charcoal."
"The coal that the Islamic Emirates distributes at a low cost is not usable at all," Ali said.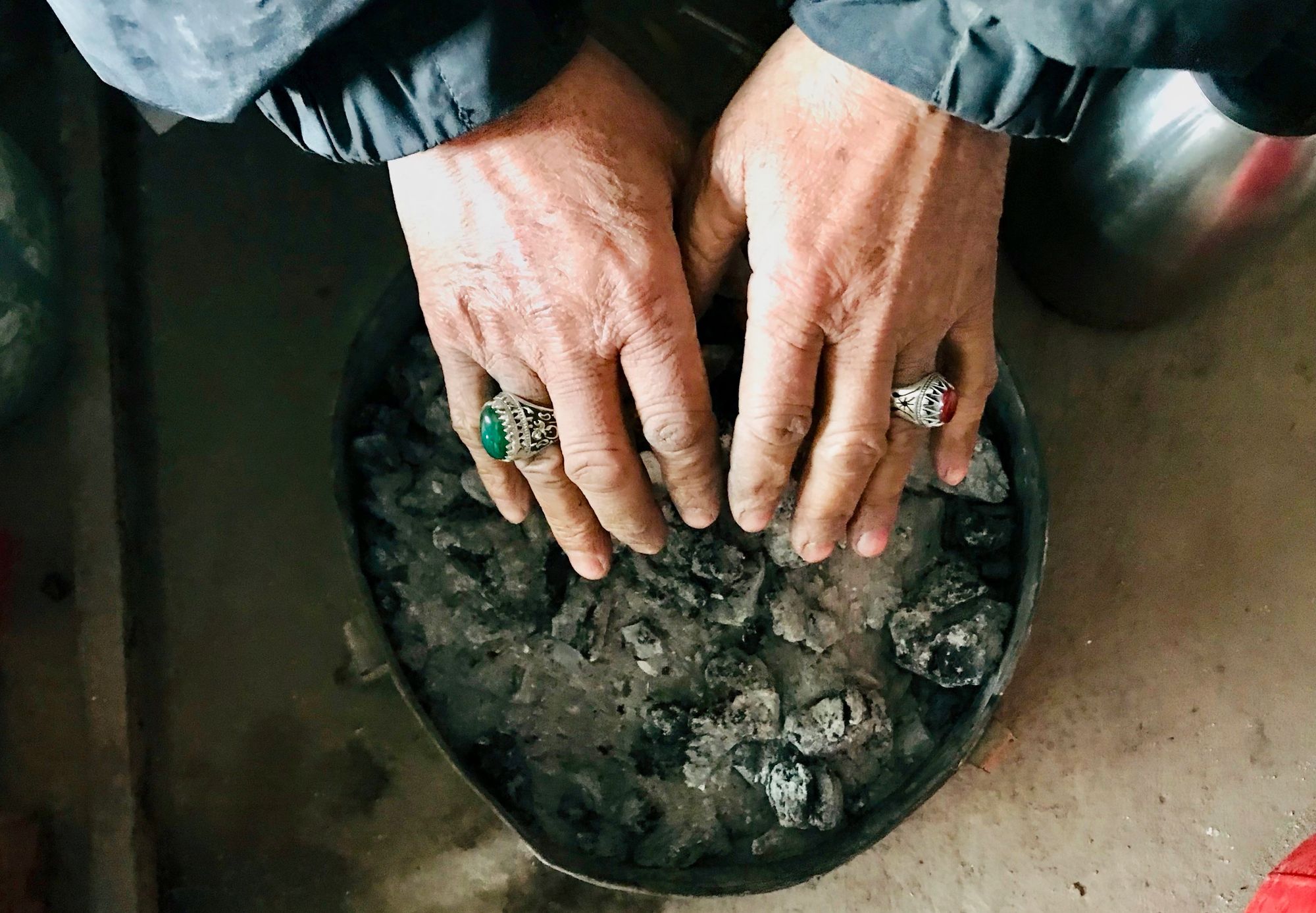 ---
"Help us survive!"
Central Ghor, one of the coldest provinces in Afghanistan, recorded the lowest temperature (-33C°).
Jawhar Shah spent the whole day hoping to find a job in Ferozkoh City's main square without success. Ferozkoh is the capital of Ghor province.
"We will die if not assisted. We don't have anything [to eat] for dinner currently. We hope that aid organizations or the government will help us survive," Jawhar Shah told Alive in Afghanistan.
Ghulam Rasool said that the extreme cold had made life very difficult for them, "We don't have combustible material, we don't have blankets or clothes, and our children are all sick. We live in a rental home and there is no work. If we are not helped, we will die along with our family."
He asks the government and aid agencies to help those in need.
---
"No place to live."
In addition to the cold, a sharp increase in prices for food and combustible material in northeastern Afghanistan due to heavy snowfall and the closure of the Salang Pass has put further pressure on the residents of these provinces. The Salang Pass is a vital artery connecting northern Afghanistan to the country's capital, east and southward to Pakistan, and westward, to Iran.
Nawroz, a resident of the old Baghlan City, in northern Baghlan province said the excessive cold generated serious challenges for the public, especially those living below the poverty line.
"People die due to poverty, lack of food, and combustible material. Even our animals died. We have not witnessed such a cold in our lifetime," Nawroz said.
Gul Nazar, a resident of Hasan Tal village said that he had known of several people dying due to the cold. "More than a thousand sheep and a shepherd died in the desert a couple of days ago," Nazar said.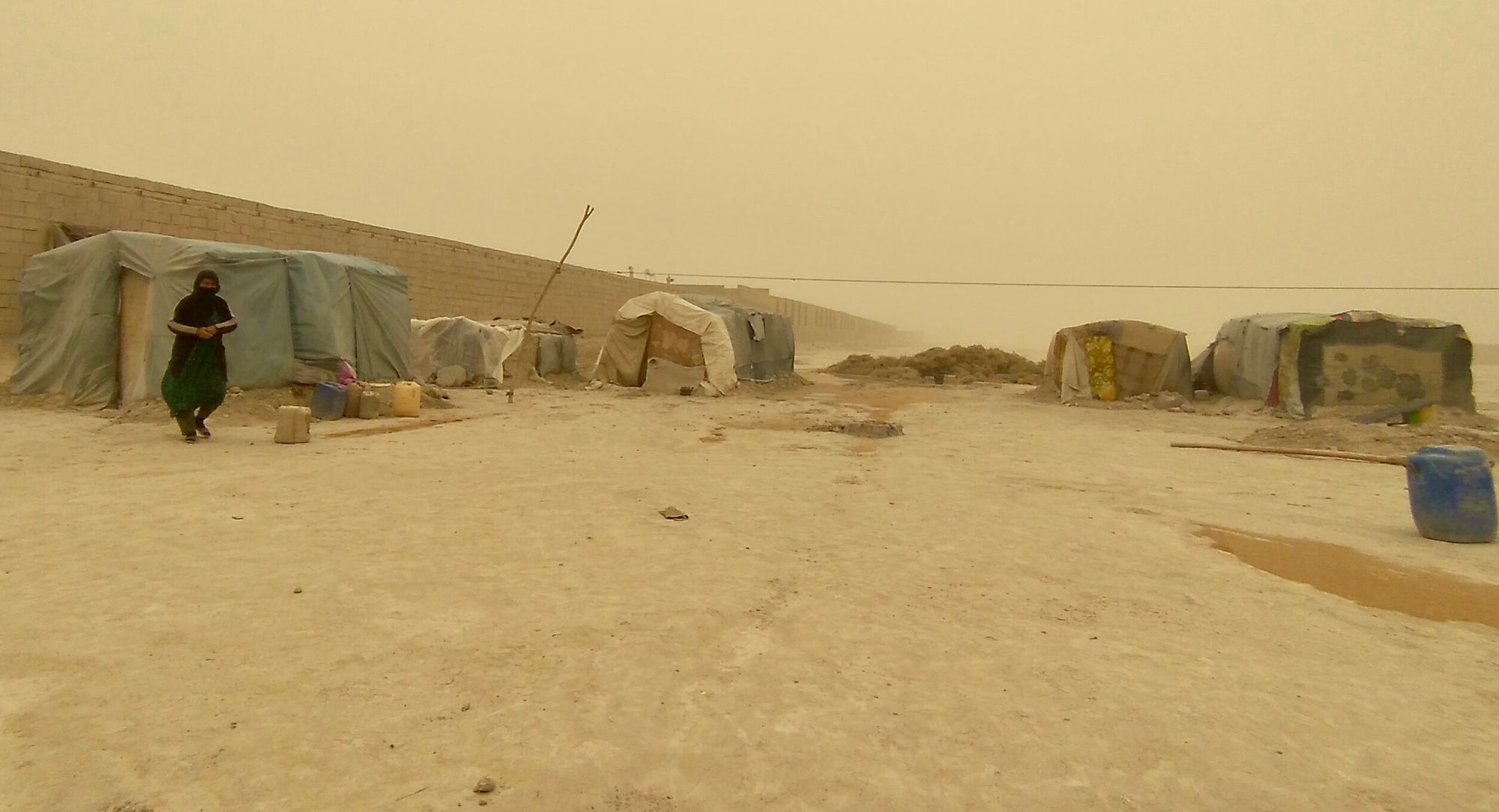 Zabihullah, a resident of Taloqan City, the capital of Takhar province, said his house was flooded and a living room was left completely destroyed following heavy rain and snowfall.
"We have no place to live anymore. The Directorate of Disaster Management arranged for us to stay at a neighbor's house, but how long will we be living at other people's homes?" Zabihullah said. He urged the Taliban government to pay serious attention to their plight.
Naweedullah, a resident of Eshkamesh district's Shar Shar village, lost many of his livestock due to the cold weather. He said, "18 sheep and goats died a few nights ago." Naweedullah added that the animals were housed in their barn.
---
Childhood; a game of survival.
The cold snap in northeastern Badakhshan has left 9 children dead so far.
Nine year old Hamid comes to Faizabad City every day to collect garbage for heating their home. He was born into a poor family and his father is sometimes unable to earn 50 afghanis ($0.57) daily. Faizabad is the capital of Badakhshan province.
Hamid's tangled hair and tired eyes speak of helplessness and an unfavorable living situation. While pinning a plastic bag filled with papers between his shoulder and the side of his face so he can warm his frozen hands with the heat from his mouth, Hamid says: "Every day from 6 a.m. to 5 p.m., I walk all over town to get something for warming our house. We spend the entire winter burning garbage and scrap paper. My father's income barely covers the cost of our bread. It is not enough [to buy] warm clothes and wood."
Hamid's life has become a game of survival at an age where he should have been playing children's games.
"We have not burned wood once or felt the warmth of burning coal all winter. We always burn paper; which only reduces the burning caused by the cold in our hands and feet and that's it! We don't get warm."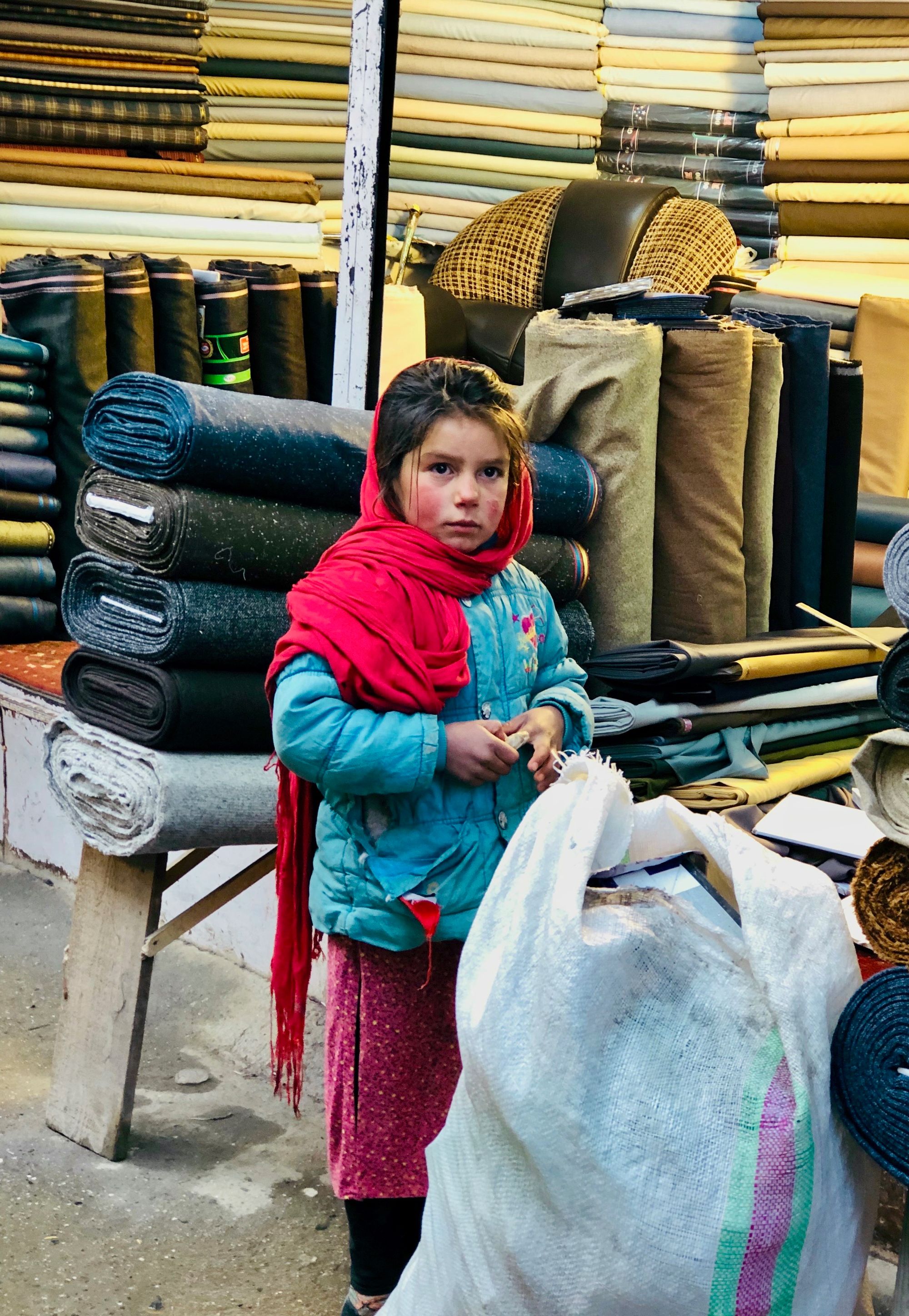 Nilofar is an 8-year-old girl who came to Faizabad women's market with tangled hair and frozen hands to collect cardboard and plastic to heat their house. Every day, instead of going to school, she comes to the city to help her unemployed father provide for their family's expenses.
"I come here every day to collect plastic and scrap paper from Uncle Shopkeeper and take it home then we make a fire with it to get warm with our siblings," Nilofar said. The little girl leaves home every day at 8 in the morning and returns home at 4 in the afternoon.
Little Nilofar continued, "Every night I fall asleep thinking whether I will collect a lot of paper in the morning or not. Some nights we lay down in a tight fetal position (Qooz) due to the cold and can't sleep until the morning." [Qooz is a popular term in Badakhshan that means to press or squeeze yourself together in a fetal position.]
On top of the bridge that connects the new city with the old city of Faizabad, a woman wearing a burqa sits begging on the cold, damp ground. 45 years old Amina, looks at everyone with pleading eyes and extends her hand so that someone might help her with 10 or 20 Afghanis ($0.11 to $0.23). She has 5 children, and her husband is paralyzed from the waist down.
Amina sighs deeply and says that begging was the most bitter experience of her life. "Currently, we do not have food and wood for heating at home. I can only find enough money to buy bread and tea."
This family spends the winter burning old clothes, beverage bottles, plastic, and cardboard collected from anywhere they can find it.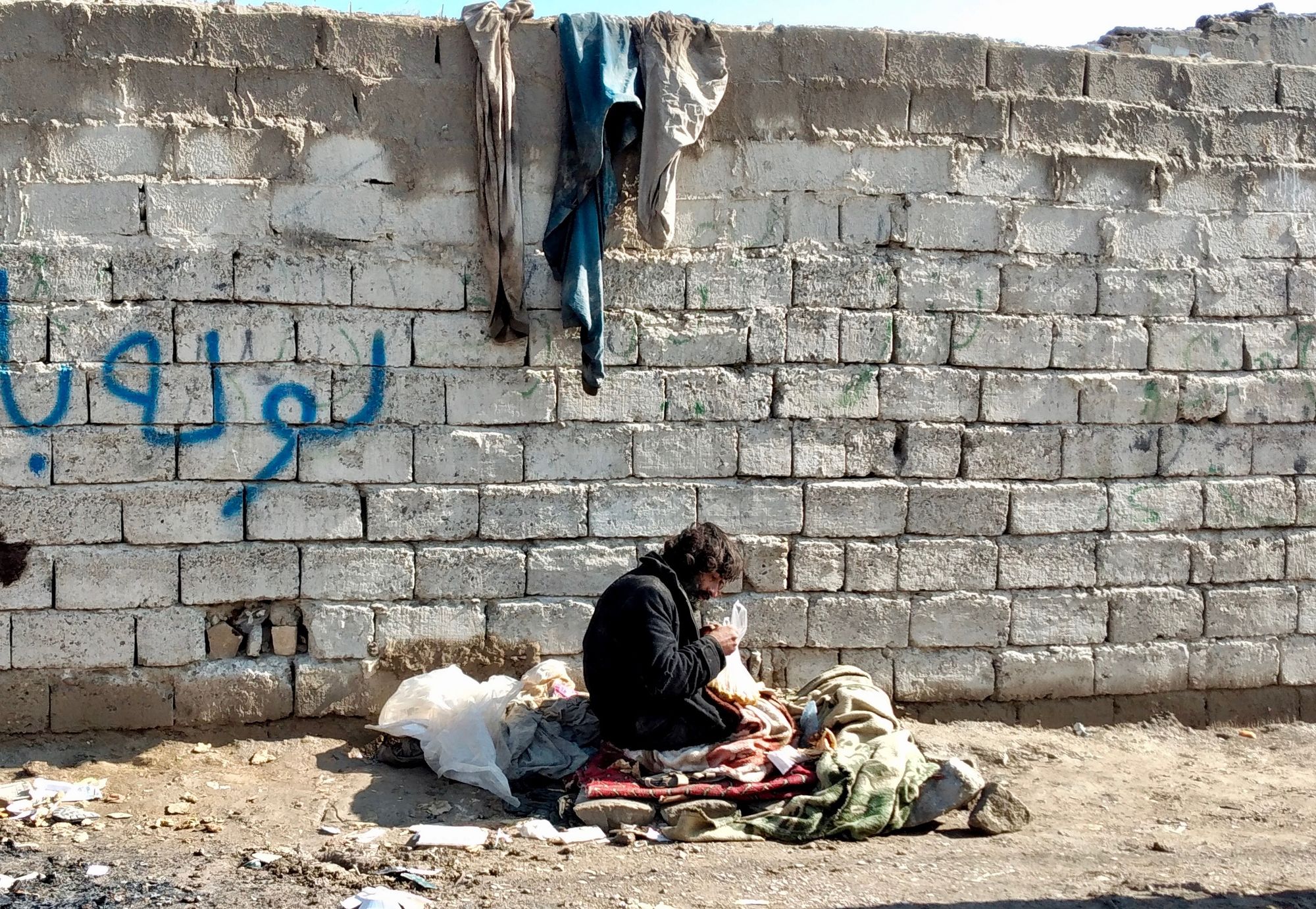 Moazuddin Ahmadi, Badakhshan's Director of Information and Culture said 6 children had died in Shahr-e Bozorg, 1 child in Jorm, 1 child in Baharak district, and 1 in Faizabad City.
Shafiullah Rahimi, the spokesperson for the Office of State Minister for Disaster Management, said at least 104 people and nearly 70,000 livestock have died in the past ten days due to cold, floods, and propane poisoning in 16 provinces of Afghanistan.
Takhar, Badakhshan, Nimroz, Kandahar, Laghman, Ghazni, Uruzgan, Jawzjan, Sar-e Pol, Faryab, Paktika, Balkh, Samangan, Bamyan, and Herat are provinces suffering casualties in the recent cold snap.
Alive in Afghanistan reporters and Afghans across the country reported power cuts lasting days, only to return for a few short hours throughout the last few weeks. Water was frozen and families were left without access to any water for days on end in several Afghan cities across the country.
The Taliban takeover of Afghanistan in August of 2021 and the subsequent economic crisis worsening by the day, increasing unemployment has created a humanitarian crisis in the country. Additionally, increasing limitations on education and work for Afghan girls and women, prompted international aid organizations to halt their activities. The organizations provided critical humanitarian assistance to impoverished Afghans, the halt of which resulted in millions of Afghans being deprived of much-needed aid.
---
Alive-in is a not-for-profit media agency that mentors journalists from underrepresented communities to increase local and national understanding.
If you are able to support our work financially, please click the button below.
---