After Quake, A City of Tents
A devastating pair of earthquakes coupled with numerous aftershocks starting on the morning of October 7 in Afghanistan's Herat province has left 1,300 people dead, and more than 17,000 others affected.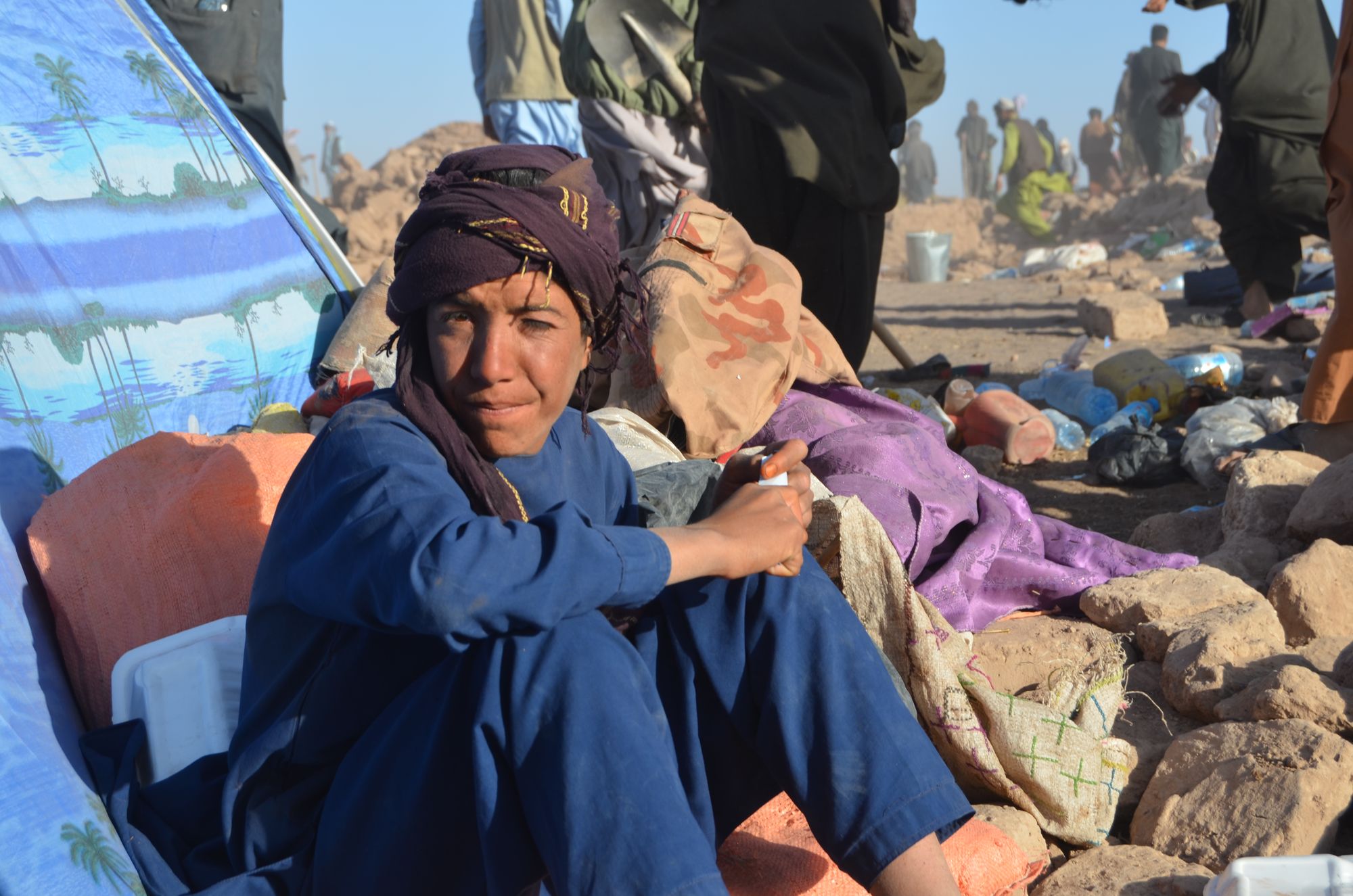 Written by Abdul Karim Azim and Samira Wafa
Editor's Note: Two more earthquakes and multiple aftershocks have shaken western Herat and neighboring provinces since the October 7th quake, with the most recent one of October 14. All three quakes have been at 6.3 magnitude. Afraid further earthquakes will collapse more buildings, people all over the province are living in tents under squalid conditions as the weather gets colder.
HERAT/NIMROZ, AFGHANISTAN — A devastating pair of earthquakes coupled with numerous aftershocks starting on the morning of October 7 with the epicenter in western Afghanistan's Herat province that was felt in the region has left 1,300 people dead, and more than 17,000 others affected, according to the most recent update by the United Nations mission in Afghanistan.
Entire villages have been flattened and thousands have been injured, the World Food Programme in Afghanistan said in a tweet. Another tweet by the United Nations Office for the Coordination of Humanitarian Affairs (OCHA), estimated that 2,500 homes had been completely destroyed.
The number of casualties vary from agency to agency as the swathe of flattened structures is being dug through for bodies.
Residents of Herat City, the capital of Herat province, pitched tents across the city's open spaces in squalid conditions terrified of the continued quakes. Two of Alive in Afghanistan's reporters, Herat native Abdul Karim Azim, and southwestern Nimroz native Samira Wafa, were in Herat during the first 6.3 magnitude quake. Following the earthquake, Alive in Afghanistan asked each of them to provide a personal account of the first quake and the aftershocks that followed, in order to help our audience understand what it was like to live through these earthquakes.
Karim, "The fact that I have to reflect on the misfortunes of my fellow countrymen during the day and at night, sleep in the open air on the roadside due to excessive stress, is one of the worst experiences of my life; it breaks my heart!
On Saturday I went to a telecom company's office in the main city to register a SIM card for my phone. I waited in line for my turn. I waited in line among over 100 people. At 11:05, it was finally my turn. When the company employee requested my identity documents, the voices of both customers and employees suddenly grew louder.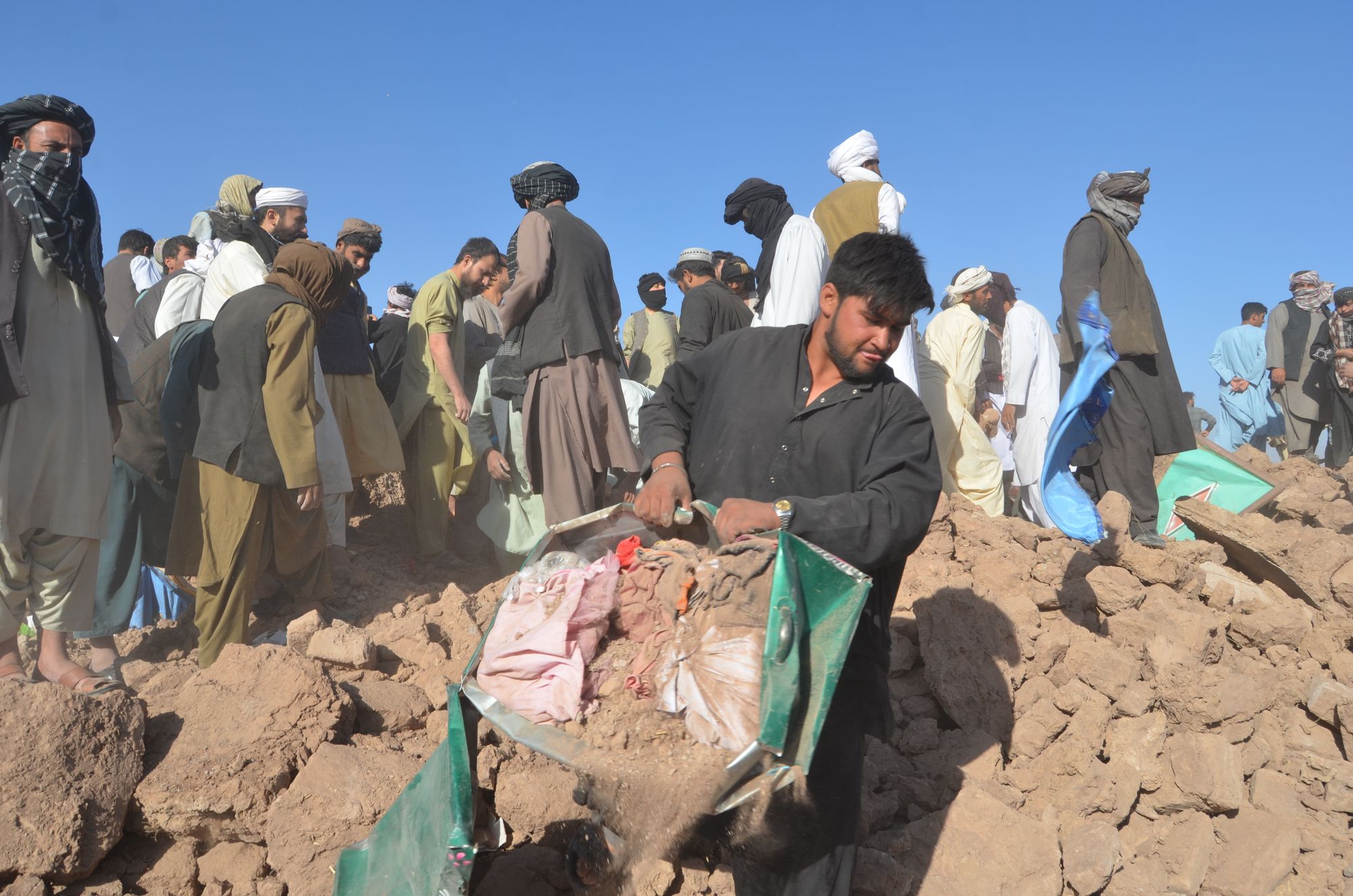 I noticed that the desks and chairs were moving by themselves. We were on the second floor of a four-story building, and the structure was producing peculiar sounds, as if construction machinery was in operation. It was quite terrifying; all the visitors hurried to escape through a one-meter-wide gate. While evacuating, a man with white hair stumbled and was being stepped on, so I assisted him to safety. The initial earthquake lasted for approximately 4 to 5 seconds, and we all quickly exited the building.
I was deeply concerned about my family, so I ran hastily to the parking area. I grabbed my motorcycle and raced toward our home. No matter how hard I tried, I couldn't reach my family on the phone. I was extremely anxious and nervous.
My primary concern was for my daughter, Nabila, who was studying at Milad Noor University, located 10 kilometers away from our home. I tried calling Nabila repeatedly, but her phone was turned off. She had also reached out to me, but I couldn't locate her.
The scene was extremely dangerous; and we were all very scared. On my way home, a third quake struck, bringing all the neighbors, women, and children to the streets.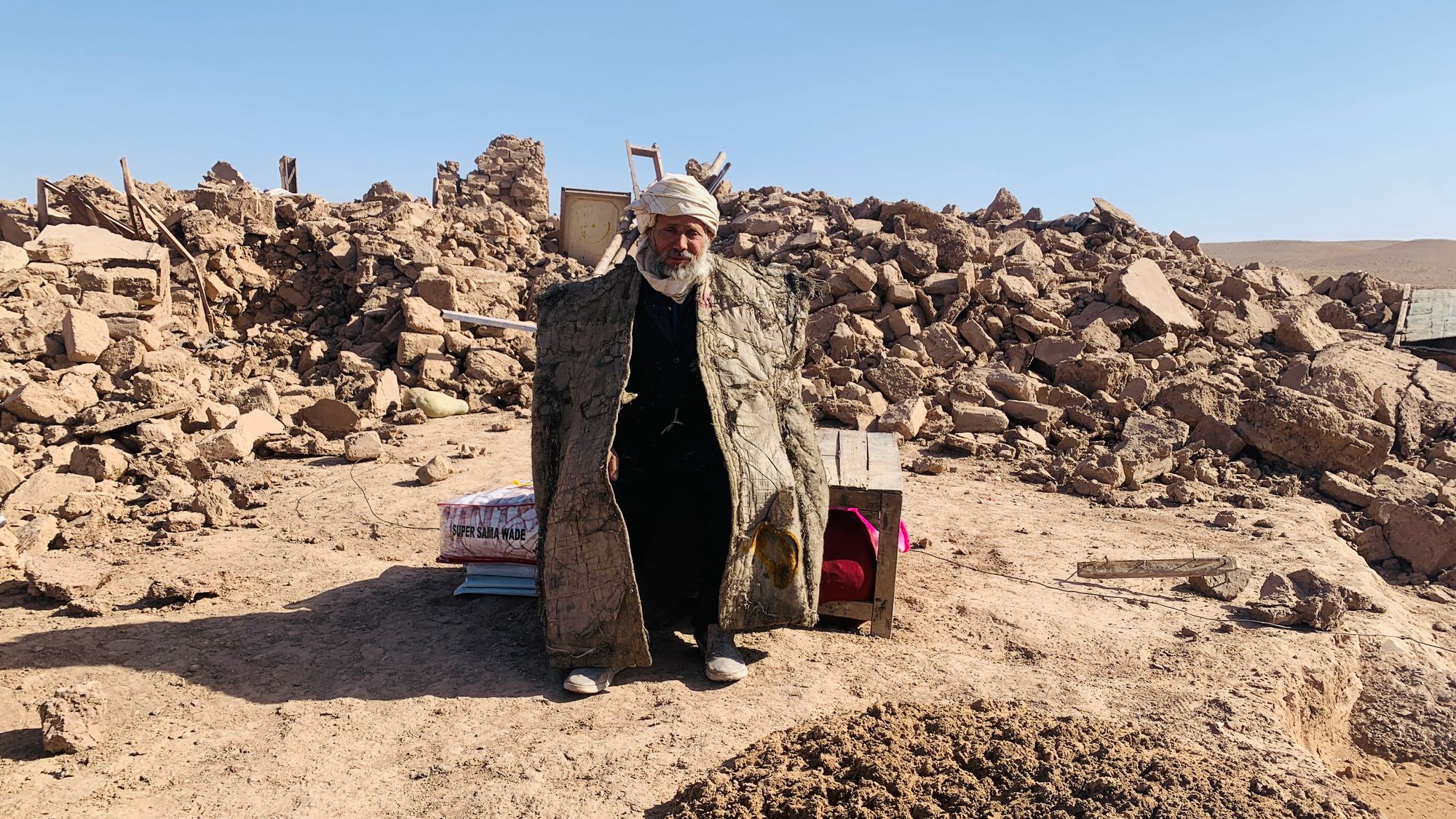 At home, my family members were all in a state of shock and crying. My 14 year-old daughter Asil's had been at the neighbor's house during the earthquake, and she had rushed outside during the tremors. Simultaneously, my wife had dislocated her leg.
We had all experienced an extremely dangerous situation that we'd never witnessed before. Now, all of us and our neighbors from the street were sitting under the scorching sun in the streets and open fields.
My wife and I were concerned about Nabila. I got up several times to go to her university, but my wife wouldn't allow me. She said, 'God is kind, and I hope nothing bad has happened to her. Be patient; she will come.'
It was 12:30 when Nabila finally arrived, looking disheveled, pale, and terrified. I asked her why she was so late, and she replied with frustration, 'Dad, I had to walk from the university to here. There were no available cars or rickshaws.'
Our concern for Nabila was over, but we were still worried about our son, Naweed, who was working at a local pharmacy. Once we made contact, Naweed said the shelves had collapsed, burying him and his colleague under medicine and equipment, but they were safe and had managed to escape.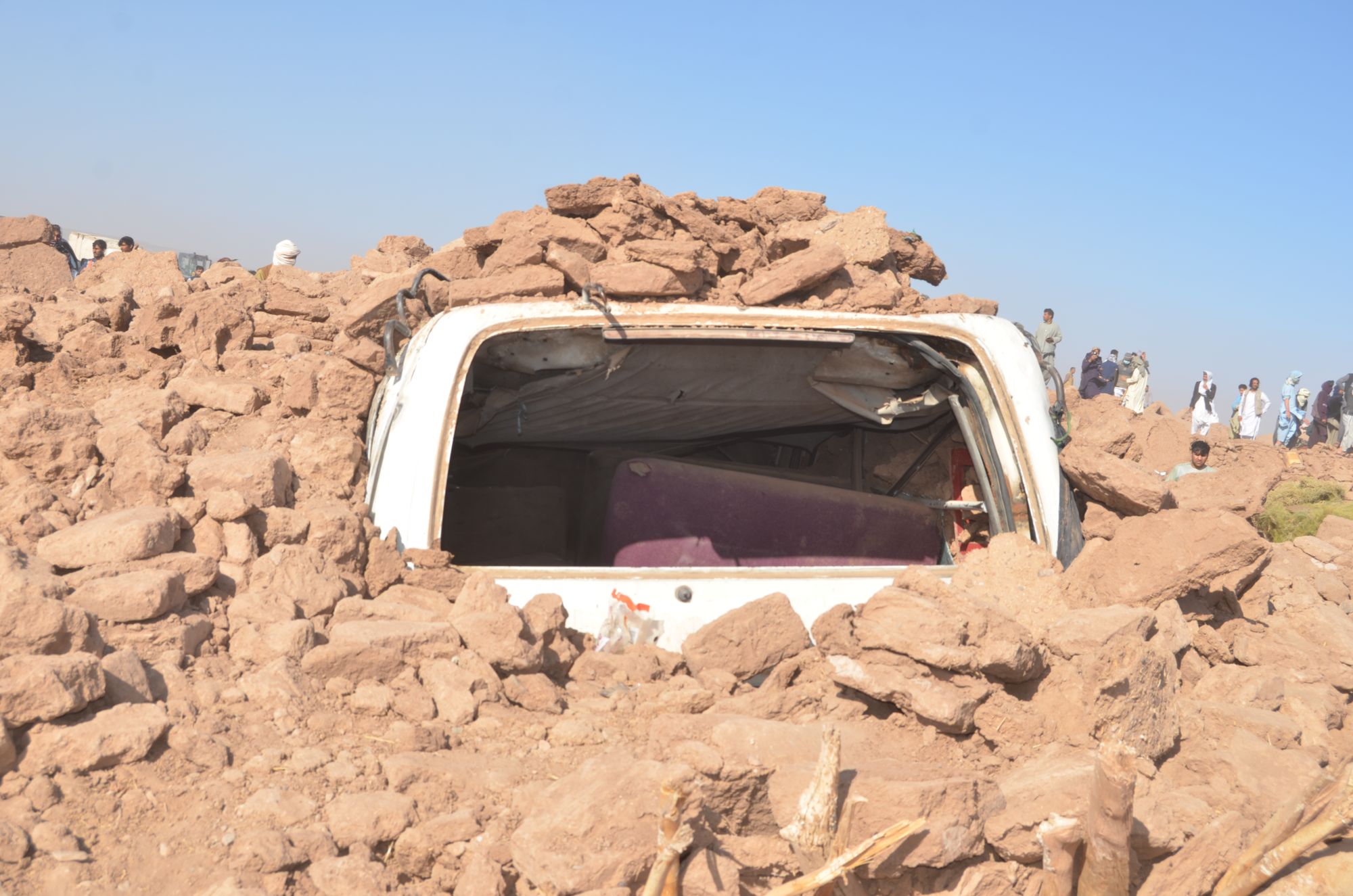 After our worries about our children had subsided, we set up a tent with a few blankets and a thermos of tea in a location 10 kilometers further from our home, on farmland. We joined dozens of other families who had erected tents in different parts of the farm.
There were seven aftershocks, the last one occurred just before sunset. Night fell, and we endured a very cold night under the tent. My 11 year-old son Waheed was terrified, more than all of us. Families in my province have spent several nights under tents since the earthquake."
Karim added that his youngest son still refuses to go inside buildings because he is afraid there will be another earthquake.
The following is an account by Samira Wafa, AiA reporter in Nimroz.
"I went to Herat to seek medical treatment for my two children, Yusra and Yasir. After visiting the doctor, we wanted to buy clothes, shoes, and supplies for them. It was 10 in the morning when my husband, mother, children, and I visited a market in the central city by rickshaw.
We entered a market that had both clothes and shoes. The market was not very solidly constructed, and its ceiling was covered with metal sheets. We purchased some winter clothing and were inside a shoe shop, where I had selected a pair of shoes to measure Yusra's foot size more accurately. She was trying the shoe on her first foot.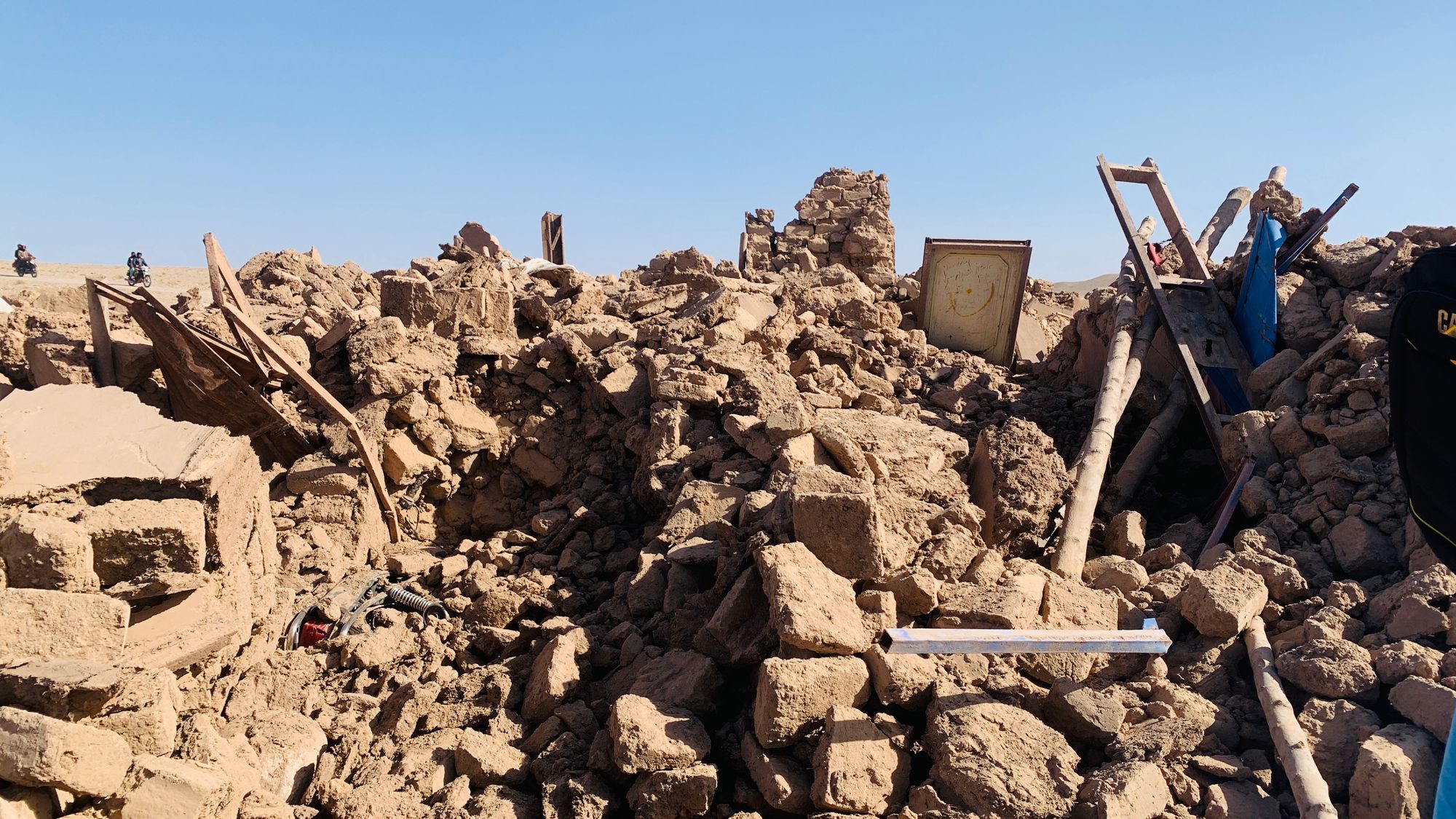 It was 11:10 a.m. when the ground and the sky started shaking. It was the first time in my life that I experienced an earthquake, so I didn't realize it at first. I thought the metal sheets on the market's roof were being shaken by laborers trying to dislodge them. The rods protecting the sheets were crashing into each other intensely. The sound was terrifying, and it felt like the earth itself was screaming. Our feet moved with the trembling ground.
The shopkeeper signaled to the other shopkeepers to ask what was happening, and he said, 'It's an earthquake; run!' All the shopkeepers ran out of their shops. However, because I had a shoulder bag, a long veil, and high-heeled shoes on, I could not move quickly. My mother and husband had already fled, leaving me behind. I froze, urging one of them to grab Yasir. Both of them rushed out, and at that very moment, a pair of shoes fell from the shop's shelf and hit me in the head.
Desperate, I threw the plastic bags filled with our purchases on the ground, picked up Yasir, and grabbed Yusra's hand. I rushed out of the market. The sound of the earthquake was louder than the shaking. It was as if the earth was roaring, but my daughter wasn't very scared.
However Yasir was shivering and said, 'Mother, I don't want to go into that market anymore. I'm afraid. Why did we come to this darn market?' The child trembled for about ten minutes, while I was fuming over my husband and mother. I said, 'Great, you left me alone with these clothes, long veils, and two children. You ran for your lives.'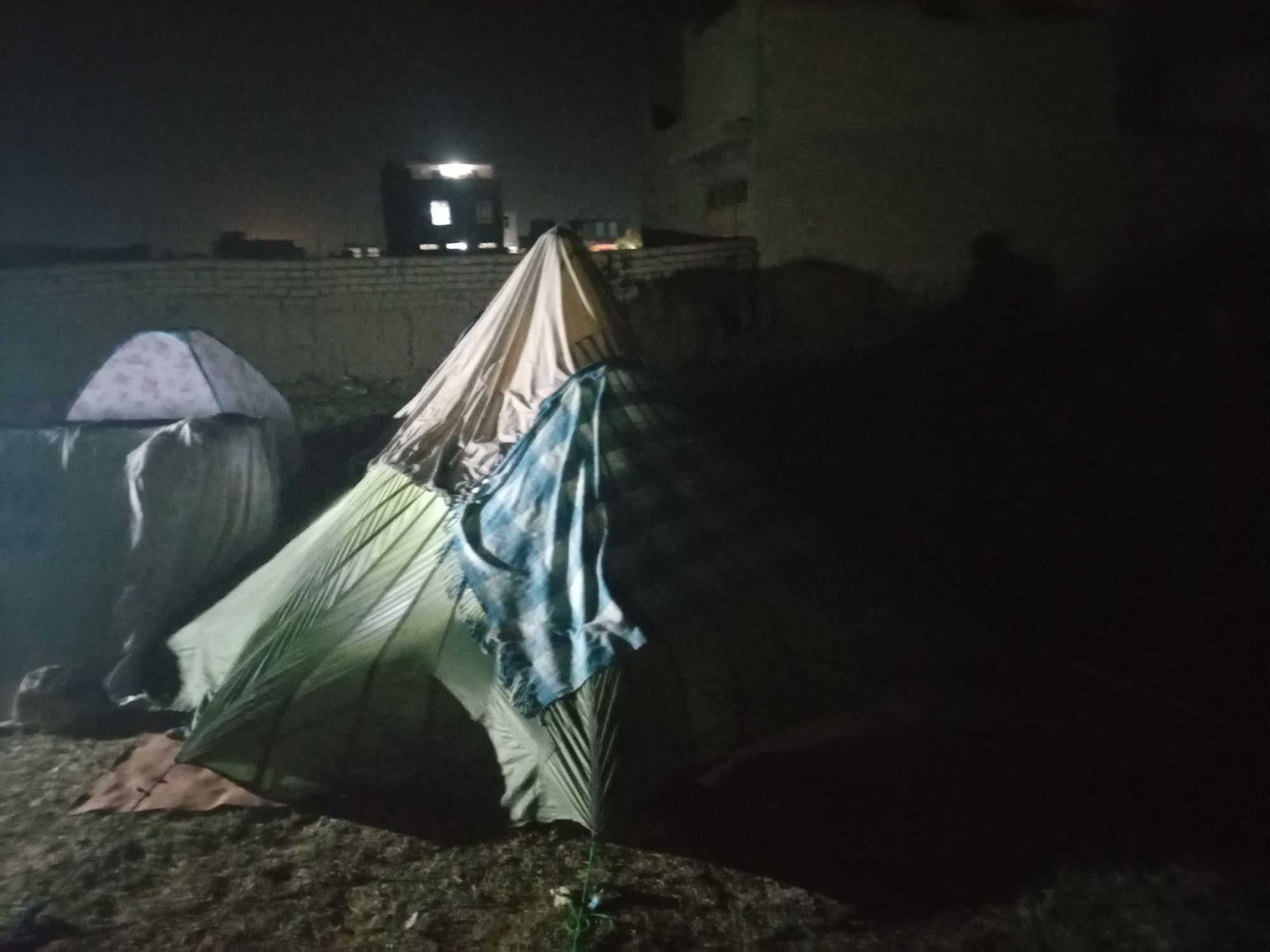 After a few minutes, we stayed in the market until the children's fear lessened a bit. People closed the shop doors and were worried about aftershocks. When we arrived at the car park, it was 11:30 a.m. At my sister's home, The kitchen wall and corridor of our house had cracked. My sister had also come from the Institute, extremely terrified. She said, 'We were on the sixth floor, and when the earthquake struck, the teachers immediately fled. Later, we ran too, but my leg got a little hurt. Some girls stumbled over each other, and our headscarves fell off our heads.'
What greatly surprised me was that, after two years of restrictions on women's recreational activities, the Taliban had reopened parks for everyone, encouraging people to leave their homes and gather at the parks. However, when I reached the Kazargah area of Herat, I saw that cars were coming from the city and going to the Eidgah area. People were setting up tents there to spend the night, as the place had a vast open field.
When I started heading back to Nimroz around 5 in the afternoon, I saw ambulances transporting victims from the earthquake's epicenter in Zinda Jan district of Herat to the city. Unfortunately, so far, due to the lack of standard facilities, the extent of the tragedy remains unclear, and the world has so far not provided much help to the earthquake-stricken people."