Afghanistan's Red Gold; High Quality and Global Credibility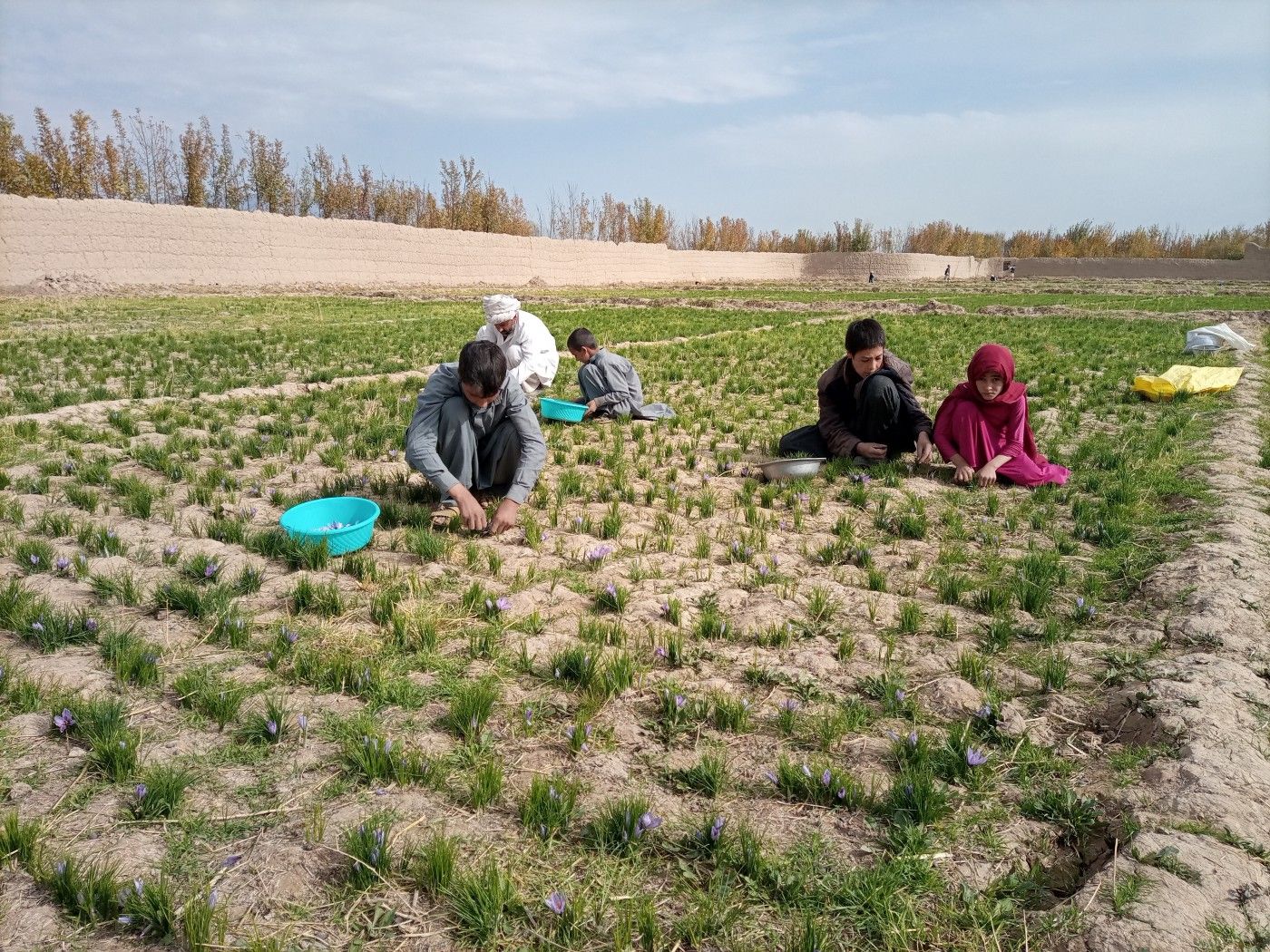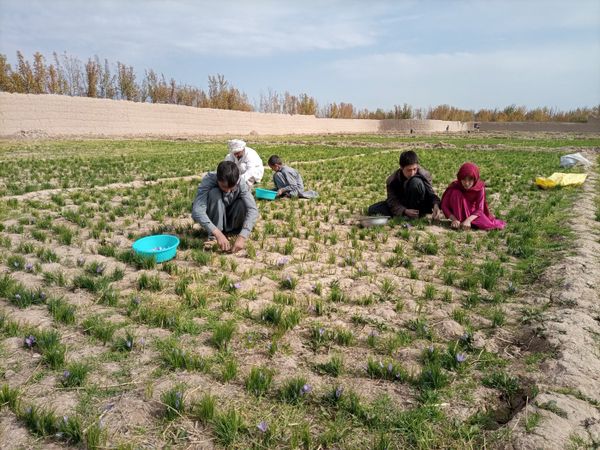 — One Day in Afghanistan —
Reporting by Abdul Karim Azim, written by Abdul Ahad Poya, edited by Mohammad J. Alizada and Brian J. Conley
HERAT — "Saffron farming is time consuming and requires patience," Wazir Ahmad Azizi, a saffron farmer in Afghanistan's western Herat province tells Alive in Afghanistan. Mr. Azizi has been in the saffron business for the past five years and employs a number of other people for the work beside himself.
Saffron farming does not have a long history in Afghanistan, however the high quality has put it among the best in the world.
29 year-old Wazir Ahmad Azizi has a bachelor's degree in Pashto literature, but chose this profession due to the interest he has in the field. He is a resident of Manzel village of Pashtun Zarghun district of Herat province, about 50 km east of Herat city, the capital of the province.
Mr. Azizi married his wife, Nargis Azizi, about two years ago and has a daughter named Moqaddas. They live with his parents, 50 year-old Haji Basheer and 45 year-old Behnaz. 26 year-old Madina, 24 year-old Sharifa and 22 year-old Nazeer Ahmad are Mr. Azizi's siblings.
Wazir Ahmad not only harvests saffron, he also sells the flower, crocus and pure saffron to his customers, who are all residents of this district. Mr. Azizi also is a member in the village development council in education.
It's now 8:30 am, I arrived at Wazir Ahmad's home a little while ago and we are ready to head out to the farm with Mr. Azizi.
Wazir Ahmad describes the lengthy process of saffron farming."We first put the saffron crocus into the soil and irrigate it after a month. Usually in October, when the cold months just start, we remove all excess vegetation from the field and irrigate it again. The saffron is irrigated again in June and August, the hottest month of the year. After three years, the farm can be harvested for the first time, usually in December of the third year."
"No job is bad and no job is without its challenges," Wazir Ahamad says. Although saffron farming is very interesting to Mr. Azizi, the drought in Herat has him concerned about the future of his business. However this does not stop him from working hard. His hard work has not only encouraged his family but others in the village and nearby areas to also farm saffron.
Mr. Azizi has used two acres of his father's land to farm saffron and buys the product from other farmers. He employs 10 men and women for the farming process. For every kilo of saffron harvested on the farm, Wazir Ahmad pays 25 Afghanis (25 cents) and for plucking the pure saffron from the flower, he pays 50 Afghanis (50 cents) per kilo, the amount helps the employees continue to earn enough to cover their daily expenses.
"Previously, 1 acre of land would give 1 kilo of pure saffron but due to the drought, we only get half that amount now," Mr. Azizi says.
It's now 10:30 in the morning and I look around to see an elderly man who is busy collecting the saffron flower in a corner of the farm. His name is Sayed Ahmad Ahmadi, one of Mr. Azizi's employees who provides for a family of 7.
"I am the only breadwinner for my family, I don't have an older son, my three oldest kids are girls and two of the youngest are boys," Sayed Ahmad says. He can only collect about 2 or 3 kilos of flowers per day. He hopes that one day his girls are wedded off and he gets a dowry, which will help him and his family.
It's now 11:20 am and one of Mr. Azizi's brothers, Nazeer Ahmad, who has just finished high school, comes to the farm to help. Nazeer usually studies till 10 am and comes to help around the farm after his classes. He stays till noon and returns home for lunch. He also helps purchase saffron from other farmers and pays them for the product they have sold. After tending the store, Nazeer usually plays soccer until around 3 pm and studies more for the Kankur exam.
Kankur is an entrance exam for students to get into universities in Afghanistan.
It's now 12:30 pm and Wazir Ahmad beckons to me that we should head back as it is lunch time. We leave the farm filled with light purple flowers sprouting from the ground to have lunch . We are served dishes of rice and curry and Wazir Ahmad talks about his life during lunch.
"Beside helping me with the store and the farm, my wife has a tailoring and beauty salon right next door," Wazir Ahmad says of his wife, who is also the head of the District's Women's Council as a volunteer.
It's now 2 pm and saffron farmers one by one bring in their products, weigh it and receive a check that they can cash in the city. Wazir Ahmad buys a kilo of saffron flower from farmers for 650 Afghanis ($6.50).
While Nazeer Ahmad is busy with buying the product, a four man team dressed in a special uniform are busy processing the newly purchased saffron in a designated room. Two of the employees are tasked with cleaning the saffron, then drying it under a set temperature, boxing it and getting it ready to be sent to the city.
Mr. Azizi buys about 30 kilograms of saffron flower every day, which produces about 1.5 kilos of pure saffron. This family has three sources of income, earning around 2,000 Afghanis ($20) per day.
"The drought has had a highly negative effect on our business, in some cases the lack of water has resulted in total burn of the crop while in others, it has highly reduced the quantity of the product," Mr. Azizi says.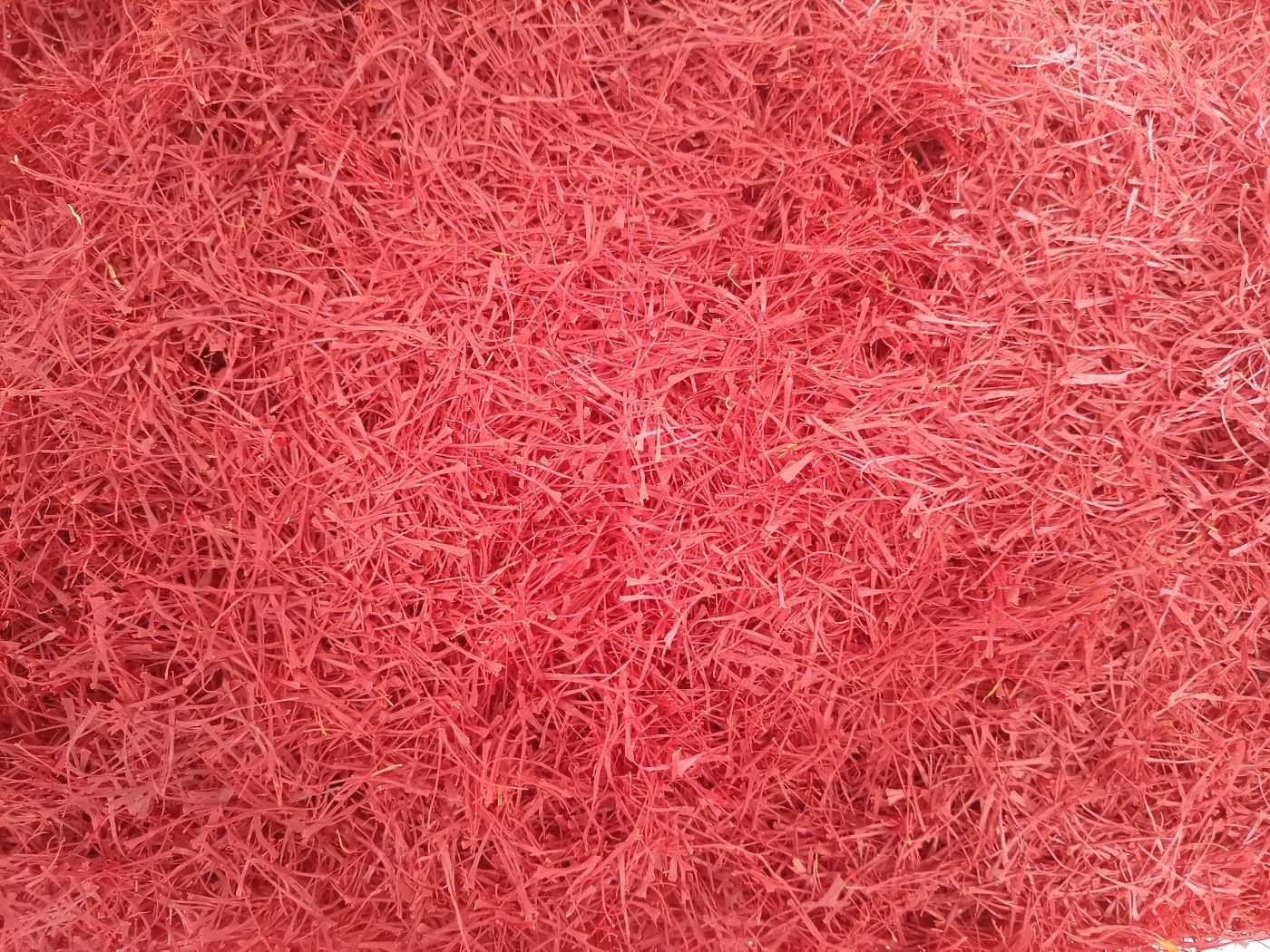 The Coronavirus pandemic and the closure of ports have only added to the challenges facing the farmers within the past year, to the extent that a number of farmers have lost interest in saffron farming. These challenges have resulted in a decrease in saffron production. This has tripled the price of saffron from 25,000 Afghanis (around $330) last year to 90,000 Afghanis ($900).
Since the collapse, the value of the Afghani has dropped significantly against the dollar. As of Tuesday this week, 104 Afghanis was exchanged for one dollar, the lowest since the American intervention. Just before the collapse, the Afghani was exchanged 75 against the dollar.
Afghan saffron is exported to Iran, China, India, the Arab world and western countries. Currently the highest quality saffron dubbed as "Super Negin" sells for around 90,000 to 100,000 Afghanis ($900 to $1,000) per kilo. Lower qualities sell for around 70,000 to 80,000 Afghanis ($700 to $800) per kilo.
"I earn about 50 Afghanis per day for harvesting the saffron flowers, it's not great but still a blessing because of the unemployment," Sayed Ahmad Ahmadi says.