Afghanistan's Problem With Dogs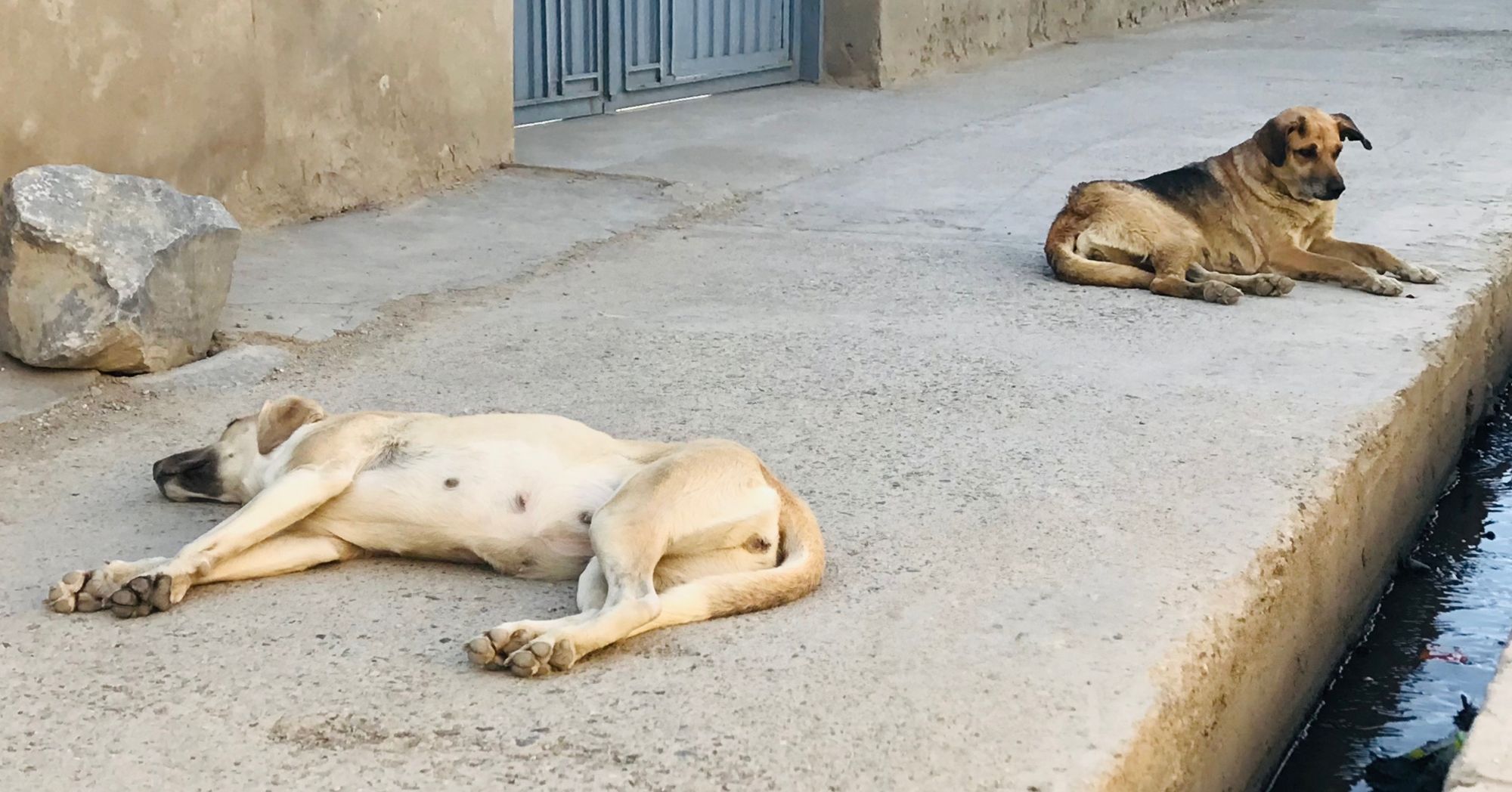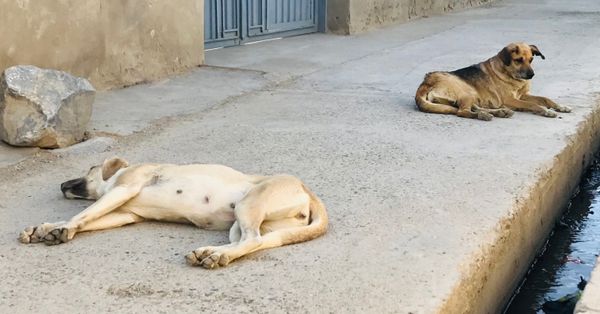 Reporting by Razia Jafari and Abdul Karim Azim, written by Abdul Ahad Poya, edited by Mohammad J. Alizada & Brian J. Conley
---
Alive-in is a not-for-profit media agency that mentors journalists from underrepresented communities to increase local and international understanding. Click the button below to receive our stories directly in your inbox.
---
KABUL, HERAT — "I was bitten in the leg by wild dogs a few days ago when I went out to buy bread. I somehow got rid of them, came home and my father took me to get a rabies shot," Yasir Haidari, an 18 year-old resident of Parwan-e Du in Afghanistan's capital Kabul, told Alive in Afghanistan.
Mr. Haidari couldn't go to school for a few days after the attack and is afraid to walk out at night or early in the morning. He warns that if attention is not paid to the issue, the problem could increase by the day.
Recently residents of Kabul and several districts in Herat province, including the provincial capital, have been complaining about the increasing number of wild dogs, and dog attacks. They accuse their municipalities of incompetence, and lament the lack of action by the Taliban government. They believe the government should immunize, sterilize, collect and/or euthanize these dogs that own the streets at night, making it difficult for people to pass through any area without the fear of getting attacked by wild dogs.
Residents add that wild dogs used to be collected once a year to be sterilized or vaccinated during the previous government, but since the Taliban took over these programs are no longer implemented. Afghanistan's economic collapse due to the freezing of aid and the country's assets following the Taliban takeover is worsening by the day. In the current situation it is nearly impossible for the caretaker government to allocate funds for this purpose.
Wild dogs can transmit a variety of diseases to humans through their bite, including rabies. Residents say that rabies shots are often unavailable at public hospitals or clinics. Given the economic crisis they can't afford the price for the shot at private clinics and health facilities, which can cost up to 6,000 Afghanis ($66) in some provinces.
In Islam, dogs are traditionally thought of as dirty or impure, and it is forbidden to keep dogs as pets, but keeping them to guard a property, livestock or farm is permissible.
Mohammad Ali Mohammadi, a resident and shopkeeper in Doghabad neighborhood of Kabul said, "I have been attacked by dogs three times in alleys when going to or returning from work. I am old and cannot run, so I do my best to scatter them with my cane. They would tear me to pieces otherwise."
Mr. Mohammadi said it's difficult and scary to go to the mosque for morning prayers, open his shop up too early, or close late in the night because walking to and from home may be life threatening.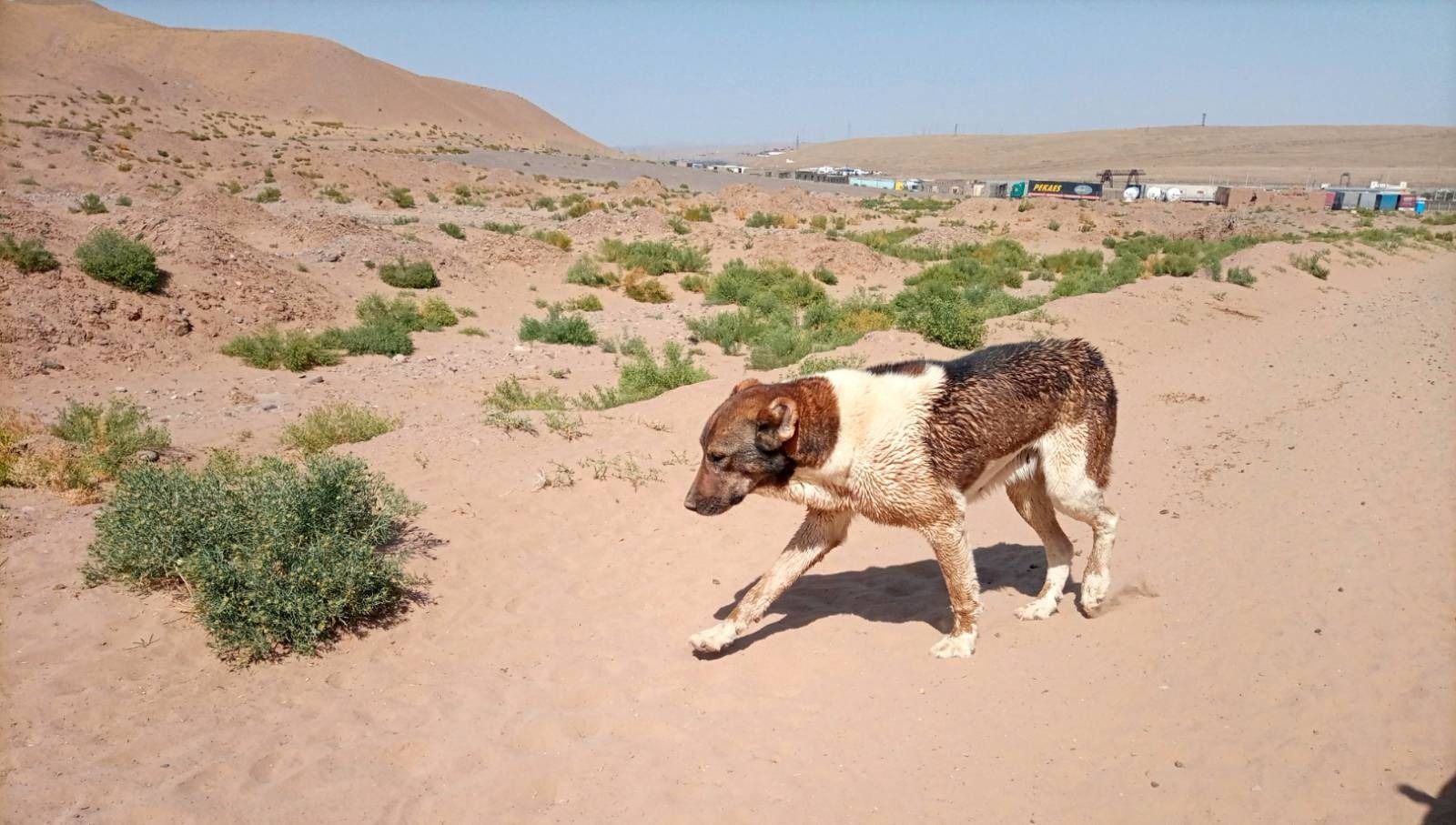 Abdul Wali Hashimi, a resident of Dasht-e Barchi, a neighborhood in western Kabul says, "Children in my neighborhood have been attacked by dogs several times. The public hospitals we have taken them to have said they don't have rabies shots and people like me who are day laborers cannot afford to pay for vaccines at private hospitals."
Abdul Wali added that there is an open area near his house where people throw their garbage. "Both dogs and drug addicts come there to eat from and collect the garbage. We pass by them every day and the dogs attack us."
Kabul Municipality spokesman Wasiullah Zahid confirmed to Alive in Afghanistan that complaints have been lodged about the increase of stray dogs. "There are many reasons for this including the increase of buildings, and throwing garbage on the streets which makes the dogs gather around the garbage."
"Kabul Municipality killed many dogs in the past, but we do not have such a decision. We have spoken to some companies to sterilize the dogs and prevent them from reproduction," Mr. Zahid said.
According to Kabul Municipality, the number of wild dogs in Kabul city alone is estimated to be between 25,000 to 30,000.
"About 70 percent of the dogs were collected and a number of them have been vaccinated so far," Wasiullah told Alive in Afghanistan. But he was not clear on the exact number of dogs vaccinated by the municipality so far or the timeline in which the collection and vaccination process was conducted. According to Wasiullah, no deaths have so far been registered in Kabul as a result of dog bites.
Dr. Shoja Mahmoodi, a private lab technician in Arya township located near the Kabul airport told Alive in Afghanistan, "We have clients coming in to receive vaccines against dog bites every day. We currently have two kinds of vaccines available at the lab, an antiserum which is injected once and costs 2,000 Afghanis ($22.47). The other one is a vaccine given in four doses according to the height and weight of the patients. Each dose cost 700 Afghanis ($7.87)."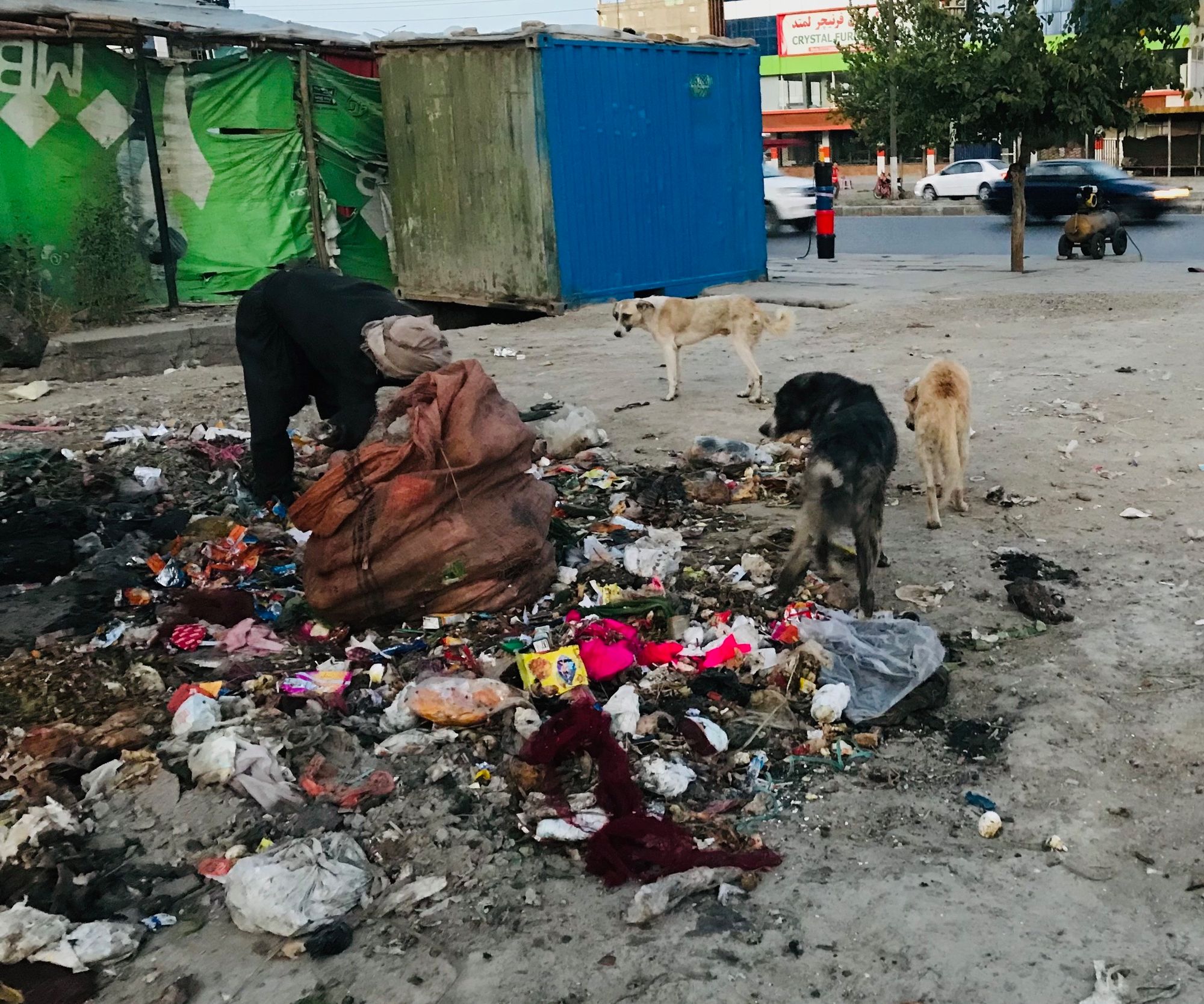 But even those amounts are unaffordable for the majority of cash-strapped Afghans who can hardly find enough to put food on the table, all while unemployment increases.
However, the spokesman for the Ministry of Public Health Dr. Sharafat Zaman denied there is a shortage or lack of vaccines in Kabul, saying, "We have enough vaccines in all our centers in the city [Kabul], people should not pay a high cost at private hospitals."
But wild dogs are not only Kabul's problem, residents of Herat are also concerned about the increase in the number of wild dogs.
Abdul Raziq Yosufi, one resident said, "People will face a lot of danger if no measures are taken to prevent the increase."
According to Mr. Yosufi, the collection of stray dogs has stopped since the collapse of the previous government.
While expressing concern about the existence of wild dogs, Herat resident Marjan Wafa said she has to be escorted by a male family member when leaving for work early in the morning, "So I don't become a prey for the dogs."
"I am afraid of being attacked and bitten by dogs to the point that I cannot dare walk to the market," Hadisa Yosufi told Alive in Afghanistan. Ms. Yosufi wants health officials and the Herat municipality to collect the wild dogs from city streets.
Haji Nazir Ahmad, a community leader in Shakur Khani village of Herat province's Guzara district, also expressed concern about the increase of wild dogs, saying no measure has been taken to collect the animals.
Meanwhile Dr. Sayed Mashooq Sadat, head of the Guzara district hospital said, "We admit 10 to 15 people suffering from dog bites daily but we don't have the rabies shots."
Sadat said the health facility, in coordination with the district municipality, has decreased the number of stray dogs but refused to give specific figures about the number of stray dogs in his district or how they get rid of the dogs.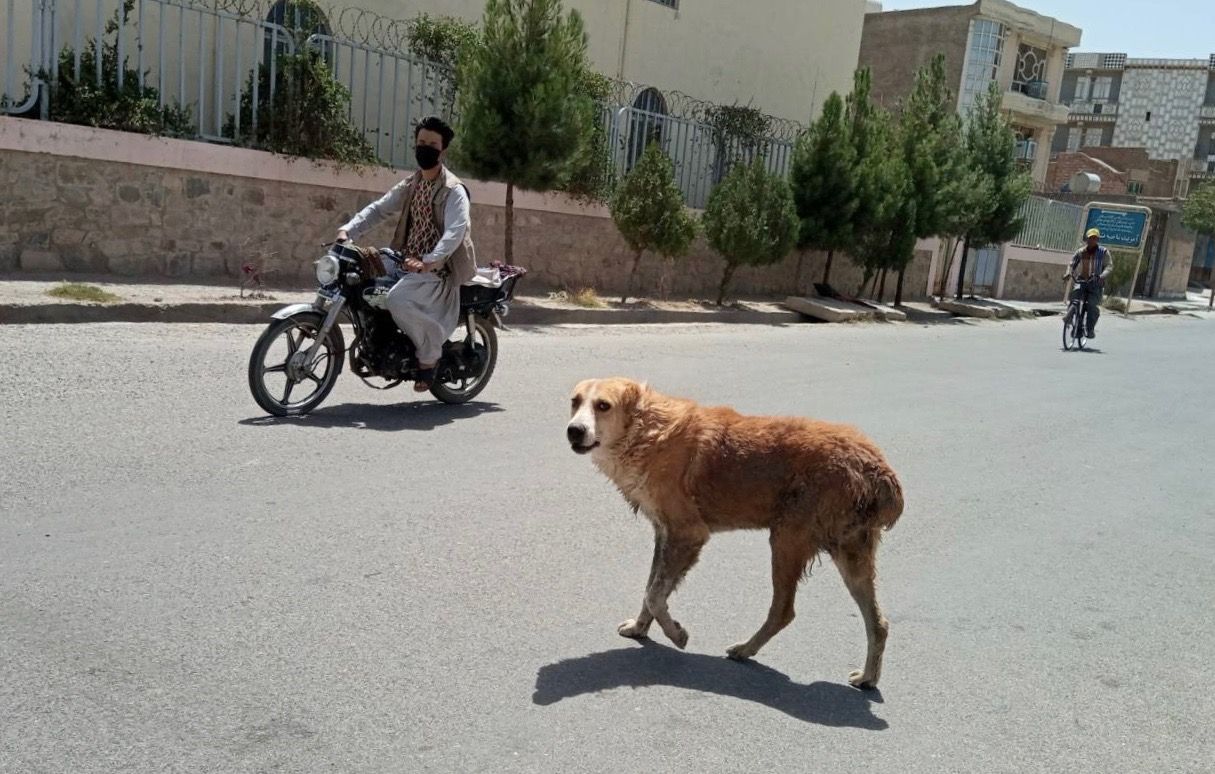 In Injil, a district surrounding Herat city, Dr. Noor Ahmad Tahiri, head of the local public health center said, "Between three to five patients are admitted for rabies shots every day, they receive the vaccine for free." The health center in Injil is one of the only facilities in Herat's 19 districts to have the rabies shots, Dr. Tahiri added, but did not comment on the number of vaccine kits available at the center.
Lack of funding from partner agencies such as the World Health Organization (WHO) and the United Nations Children's Fund (UNICEF) has resulted in the stoppage of campaign programs aimed at collecting or sterilizing wild dogs, according to Dr. Mohammad Rafiq Rahimi, an official at Herat's Environmental Health Department.
Dr. Rahimi said his department used to receive a compound from WHO in the past, which they mixed with meat and fed to the stray dogs. The compound prevented reproduction in dogs, according to Dr. Rahimi.
"We have requested our partner organizations to provide the compound several times," Dr. Rahimi said, adding that his department has yet to receive a positive response from the UN agencies.
The official emphasized that rabies is dangerous and recommended that Afghans bitten by a dog immediately go to a hospital. He added that dog saliva, which carries rabies, transmits into the human body through the bloodstream following a bite.
"If patients are not vaccinated, they will lose their lives within 10 to 40 days," Dr. Rahimi said.
According to statistics provided by the Rabies Department of Herat's Public Health Directorate, there were eight deaths as a result of dog bites in 1400 (2020 - 2021), and three deaths in 1401 (2021 - 2022). The department's log from public health facilities across the province shows that 11,040 people were admitted to health facilities due to dog bites in those years.