Afghan Universities Reopen with New Gender Rules
Afghan students return to universities six months after the Taliban took over the country. But the atmosphere is both of despair an hope among students.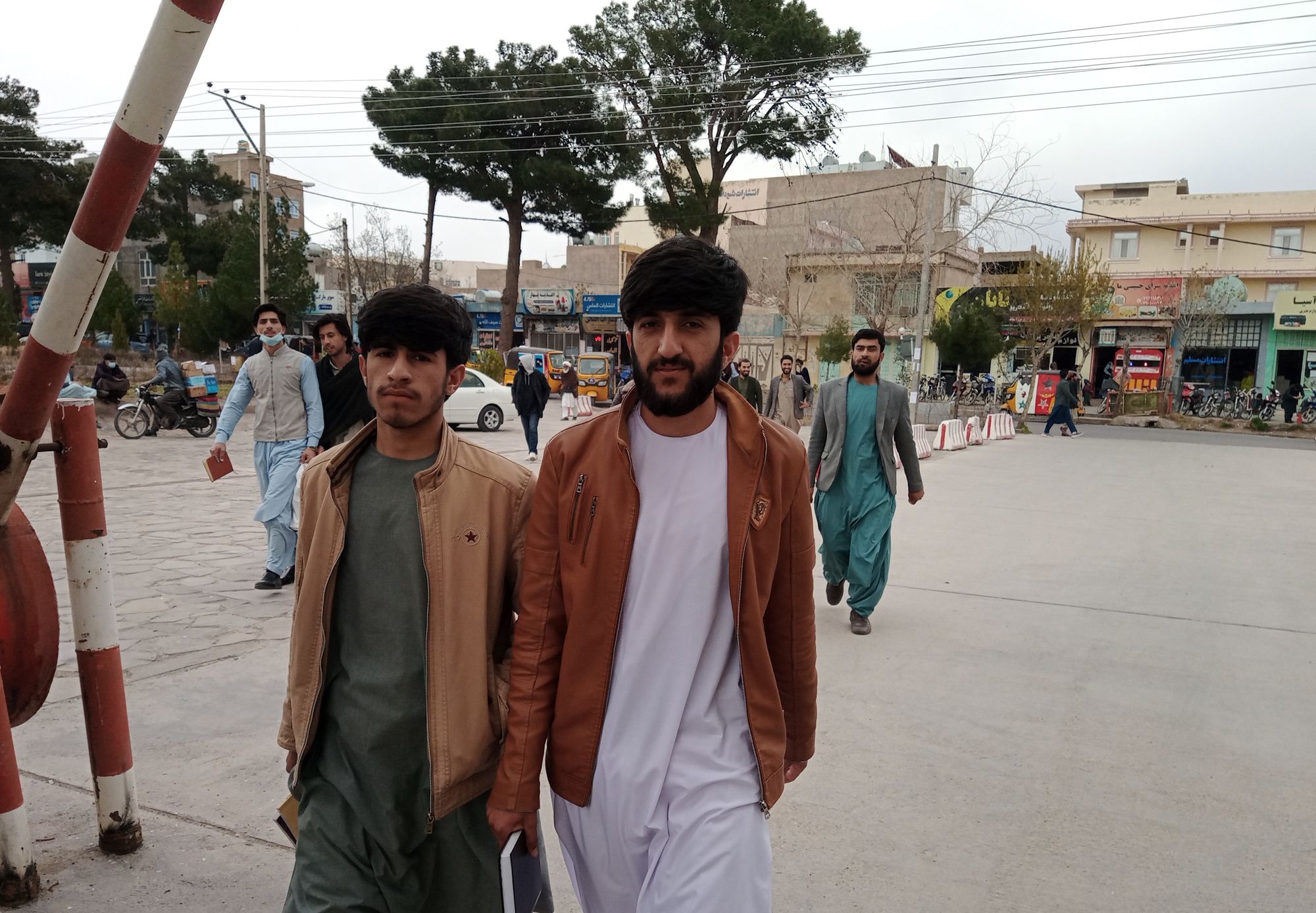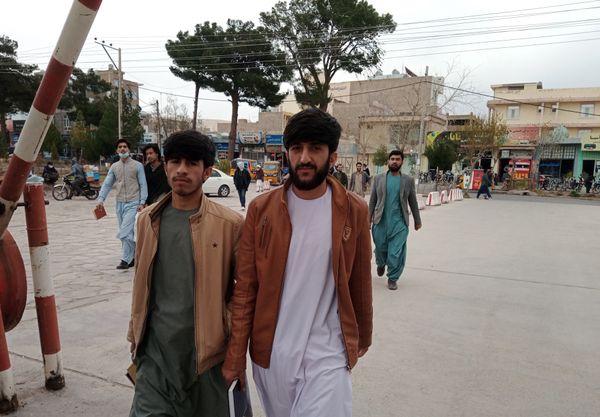 Reporting by Sima Siawash, Mirzahussain Sadid, Abdul Karim Azim, and additional staff. Written by Abdul Ahad Poya, edited by Mohammad J. Alizada and Brian J. Conley
After a long sabbatical following the Taliban's victory last year, universities have reopened across the country over the past three weeks. So far students say that attendance has been low, and they do not show the same interest and hope for the future as they did before the collapse.
Afghanistan's education system, like the rest of the world, closed down completely during the coronavirus pandemic. Most universities across the country ceased classes without offering any alternatives like online classes – mainly due to the unstable internet connection.
Alive in Afghanistan asked students across six provinces for their opinions about the reopening of universities, and their views about the restrictions and new rules set by the Taliban.
Shamsia, a student of the Public Administration and Policy Faculty at Kandahar University, is one of only three female students in her class that returned to university after the announcement by the Taliban–of a total of 118.
Although a number of female students in the southern province of Kandahar have been allowed to enter the university, the schedule has been adjusted such that women will attend in the morning and men in the afternoon. The students at Kandahar are concerned and frustrated by these added restrictions.
According to Shamsia, female students have been told not to come to class with their faces showing or without the proper hijab."
"Students are not as interested in studying as they used to be because everyone has fear in their heart," Shamsia told Alive in Afghanistan.
The Taliban made the decision to separate male and female classes in universities and apply mandatory Hijab for female students. Female students have also been asked not to bring smartphones with them or take pictures on university campuses.
Men have been advised to wear the traditional Afghan shalwar-kameez, however students and staff, both male and female, have not followed the dress code set by the Taliban so far.
During the Taliban's previous era ruling Afghanistan (1996 to 2001) women were not allowed to be outside the house without a male guardian, and could neither seek an education nor work.
Night classes are no longer an option for female students in Kandahar, which is  a deterrent for some students.
Before the previous government fell, Qadria, a female student of Public Administration and Policy at Kandahar University, attended evening classes at her university because she worked at a private organization during the daytime.
"I am the lone breadwinner of the house, therefore I must work during the day and study at night," Qadria said. Qadria must either not go to the university, which she doesn't want to do, or leave her job and study during the day, which she cannot.
"I cannot pay the expenses at the university or take care of my family if I leave my job," Qadria told Alive in Afghanistan.
Meanwhile Jawad Rezayi, a student of Herat University's Computer Science Faculty, welcomed the reopening of universities but criticized the quality of teaching at his university, and the lack of interest among students in continuing education.
"We were a class of 30 before the collapse, but less than 10 of us attend class now, this shows the level of disinterest towards education among the youth. The experienced faculty have left the country, making it difficult to compensate and adding to the challenges facing students," Mr. Rezayi said.
Mullah Abdul Ghani Baradar, Taliban's Deputy Prime Minister has asked the youth to stay and study in Afghanistan and serve their country while millions of Afghans are trying to flee.
Currently more than 18,000 male and female students attend the Herat University. More than 60 percent of the student body comes from other provinces. According to statistics provided by the university, 430 professors and lecturers with doctorates, masters and bachelors' degrees were teaching at the university last year, nearly half of whom are either not showing up to their jobs or have migrated out of the country.
Students say the new restrictions by the Taliban include asking girls not to wear makeup, short dresses, or record male lecturers while they are teaching. Herat University hosts women in the morning and men in the afternoon but the entrances for both genders are separated despite the time split.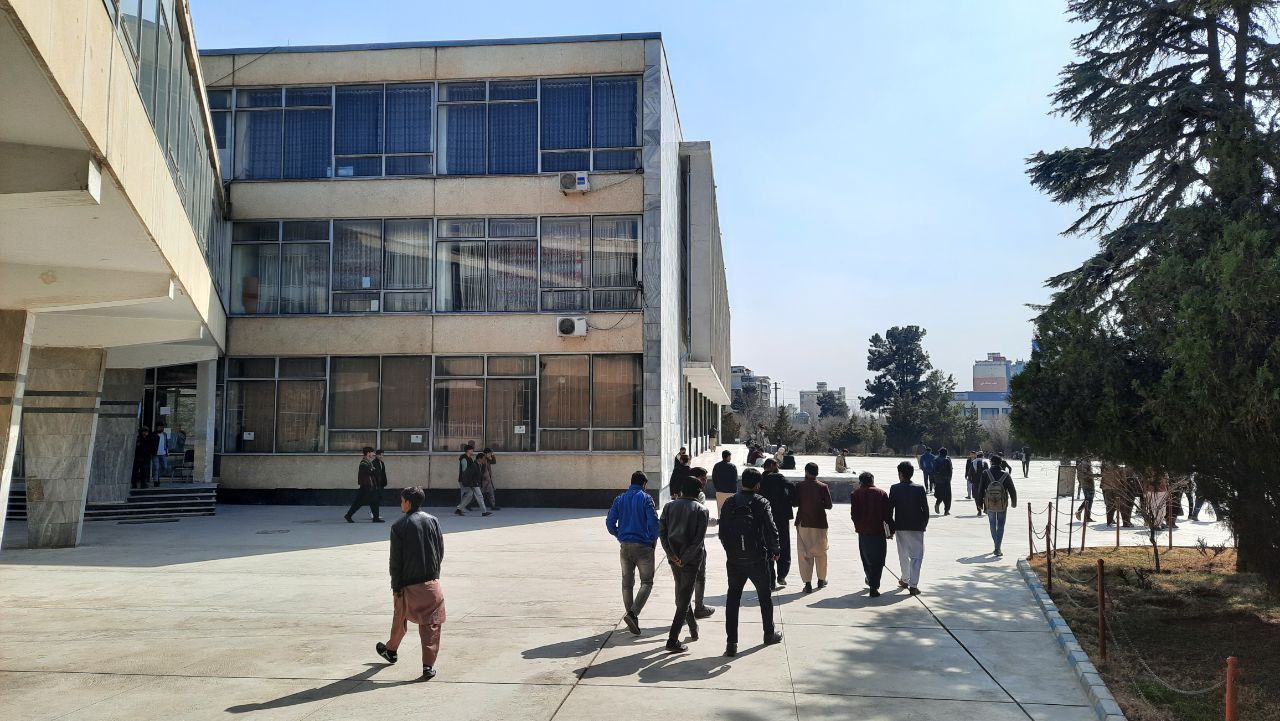 Royina Rahjo is a student of the Journalism Faculty at Kabul University who is concerned about the restrictions placed on students.
"Students cannot study in the current environment. How can we focus on our studies when we are not safe," Ms. Rahjo told Alive in Afghanistan.
According to Royina, the number of professors have significantly decreased and they cannot tend to the students' needs. A large number of the professors have left Afghanistan or simply aren't showing up to their job.
Study times have decreased as students spend much of their time getting through the entrance checkpoints.
Ms. Rahjo says, "The presence of Taliban soldiers on the university campus is scary for us, because universities are a place for knowledge, not a prison where we need to be controlled!"
According to Ms. Rahjo, students attend classes with fear and some do not show up because of the fear.
There is also a large number of students who are trying to get out of the country.
"If more restrictions and constraints are implemented, we have no choice but to leave the country," Ms. Rahjo said.
A Kabul University of Medical Sciences (KUMS) Lecturer who requested to remain anonymous told Alive in Afghanistan that the KUMS building has been split in half, labs have been turned into classes. Although male and female lecturers can teach the opposite gender, getting past the Taliban soldier standing guard at the gate that separates them is a hurdle no one wants to face.
According to the professor, female lecturers have been visited by Taliban authorities from the Ministry of Vice and Virtue, lecturing them about Taliban's interpretation of proper Hijab and abstaining from meeting the opposite gender, which is considered "haram" forbidden, unless it's a male relative.
Female students are constantly berated by the woman searching them at the entrance and shunned away if they are not up to the Taliban dress code but this measure has yet to be applied to lecturers.
Hawa Majidi, a student at the Faculty of Literature at Kabul Education University, worked very hard to get through the university entrance exam, known as Kankor, last year.
"I faced a lot of challenges to get into my desired field of study, but I have no interest in studying or hope for the future in my first year. This is because everyone, including myself, is trying to flee. The atmosphere is full of fear, I do not feel calm even when I am home, it's like fear is raining down from the wall of my home," Ms. Majidi said.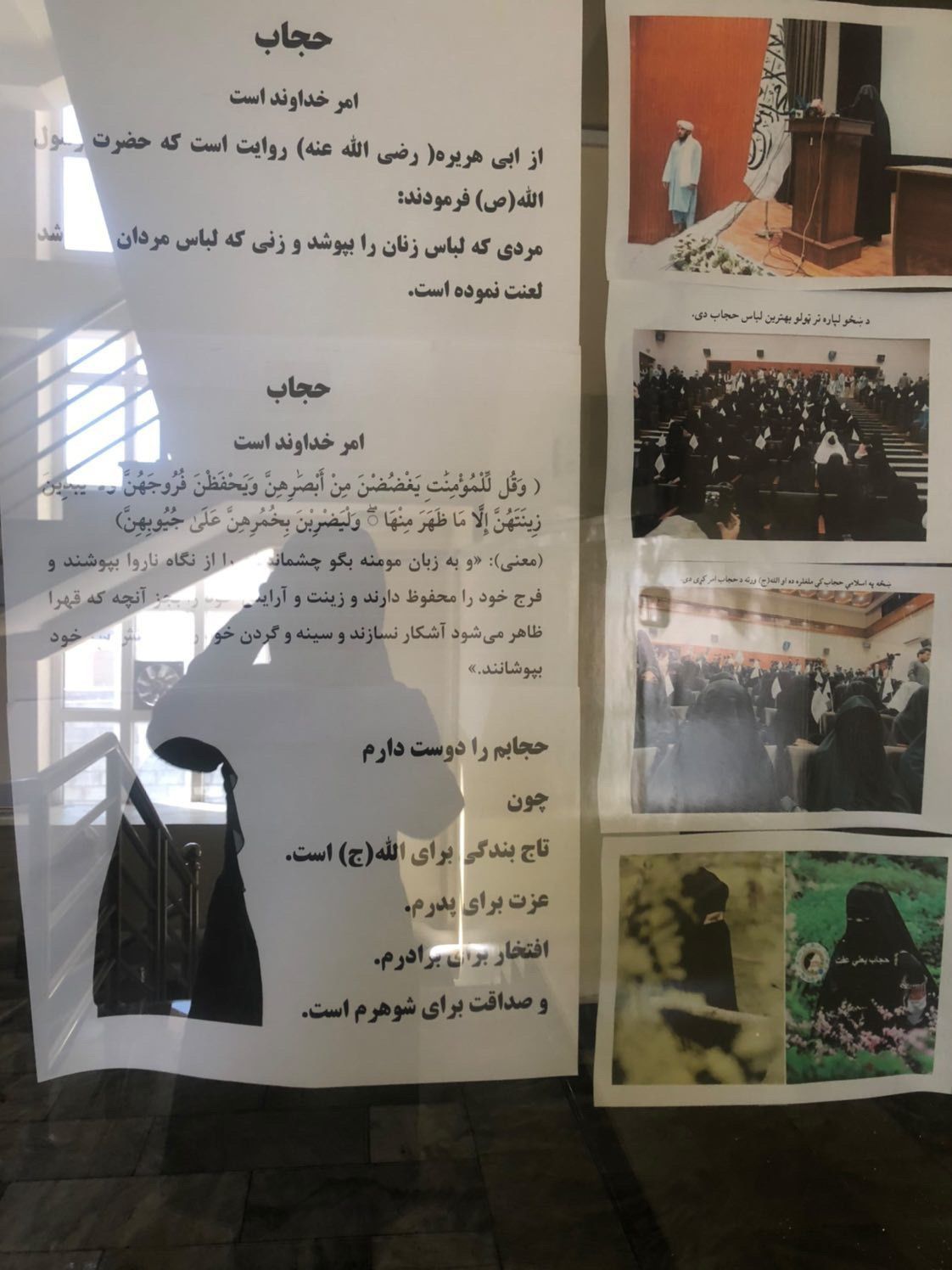 However, there are a number of students who think differently and are happy with the implemented restrictions and constraints.
Yalda Sadat is an engineering freshman who has just started her classes at Kabul University.
"It is a natural change after such a transition, but the university environment has been very pleasant for me," Yalda said. According to Ms. Sadat, a number of families did not let their daughters study in the same class with men, but that has changed now that classes are segregated.
Afghanistan is a deeply religious country, families with conservative values do not allow their daughters to attend classes with men. The separation of men and women by the Taliban's decree may remove that concern. It remains to be seen whether this move will increase the number of women seeking higher education in Afghanistan.
Iqbal Shahab is a student at the Faculty of Agriculture at Kabul University. Mr. Shahab is also happy with the new Taliban rules but is concerned about the lack of seasoned and professional lecturers.
"The atmosphere at the university has improved a lot, male and female schedules and times have changed too but unfortunately a number of professors have gone abroad or are not showing up out of fear,"
According to Mr. Shahab, a number of departments have been merged together due to the decrease in the number of teachers.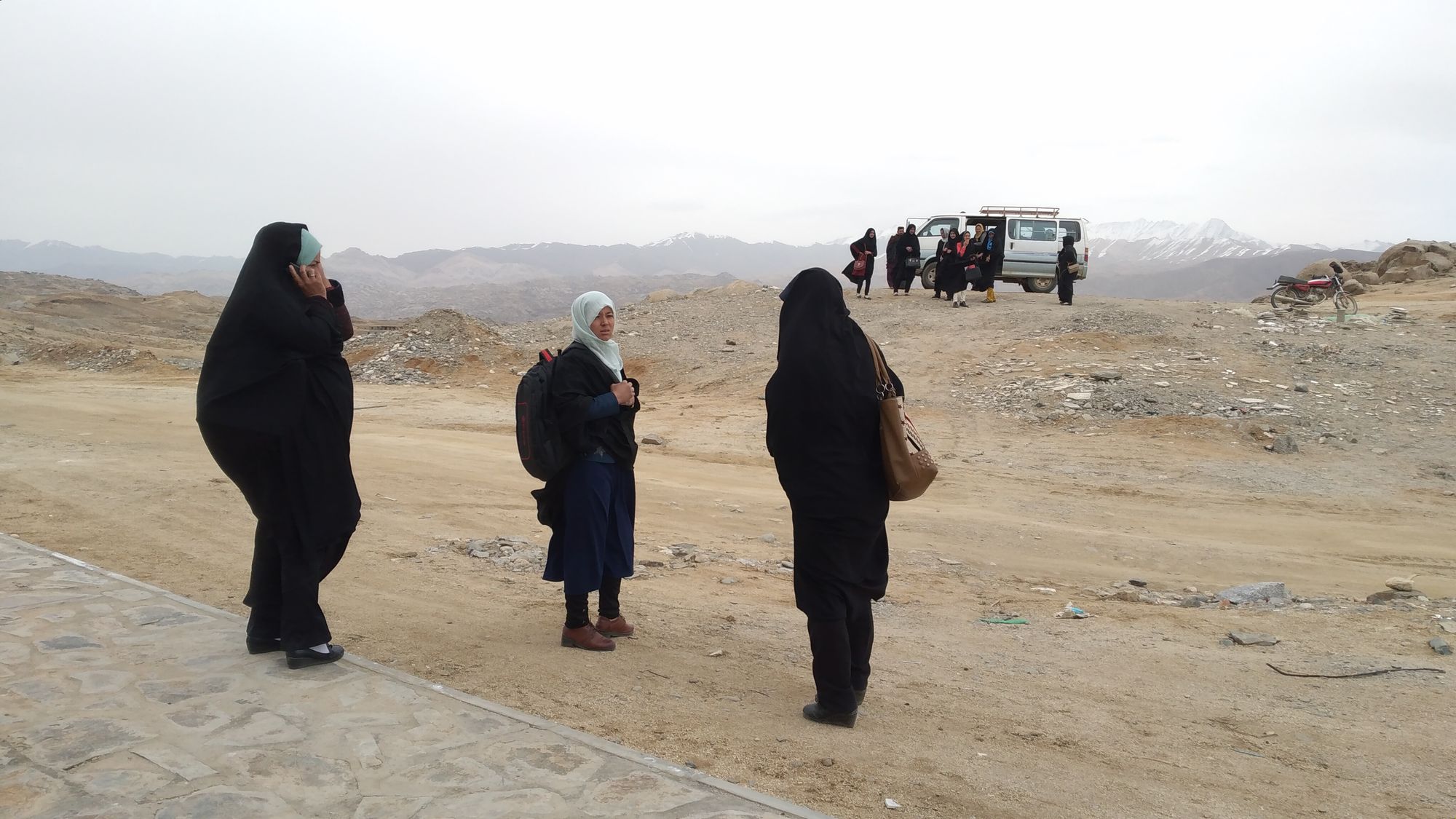 Dad Mohammad Alakozay, a student at the Journalism Faculty of the Nangarhar University in eastern Nangarhar's Jalalabad city, said, "It's been a month since the Nangarhar University reopened and everyone is attending classes as usual."
Mr. Alakozay adds that all professors  are coming to their classes, but girls and boys have been separated–which is something he is not opposed to.
"I am happy that I can study under the new regime as I was before. Previously women and men used to study together, but now we study separately," Shawkat Zaheer, another student at the university told Alive in Afghanistan.
Public universities are not the only ones affected by the situation. Private universities and higher education institutes have had to reduce semester fees to keep their students.
"A large number of experienced professors have left the country, out of the 56 classmates, only 33, including men and women come to classes," Mirwais Farzam, a student studying economics at a private university in Kabul said.
According to Mr. Farzam, 8 of his classmates have gone abroad while the others cannot attend classes due to economic issues despite the university slashing the fees in half.
Students attending university outside their home provinces endure unique challenges not faced by those who take classes while living at home.
The university professor who spoke to Alive in Afghanistan on condition of anonymity said women studying at Kabul University and the Medical University from outside of Kabul have been told not to attend classes.
Since the dormitory building is inside Kabul University, women who live at the dorm will be seen by men, which the Taliban oppose. The women have been told that they will be transferred to their provincial universities in their field of studies, but they are not aware if those universities have space for them to attend.  
"There is no food service for students living at the dorm," Najwa Niayesh, who studies economics at the University of Badakhshan said. Ms. Niayesh is from Parwan province, just north of Kabul, about 450 km southwest of Faizabad, the capital of northeastern Badakhshan province.

Although many Afghan students remain excited to return to  university the Taliban and all of Afghanistan face many complex challenges. It remains to be seen whether these new regulations will reinvigorate attendance at Afghan Universities.