Afghan Teen One of Financial Times' 25 Most Influential Women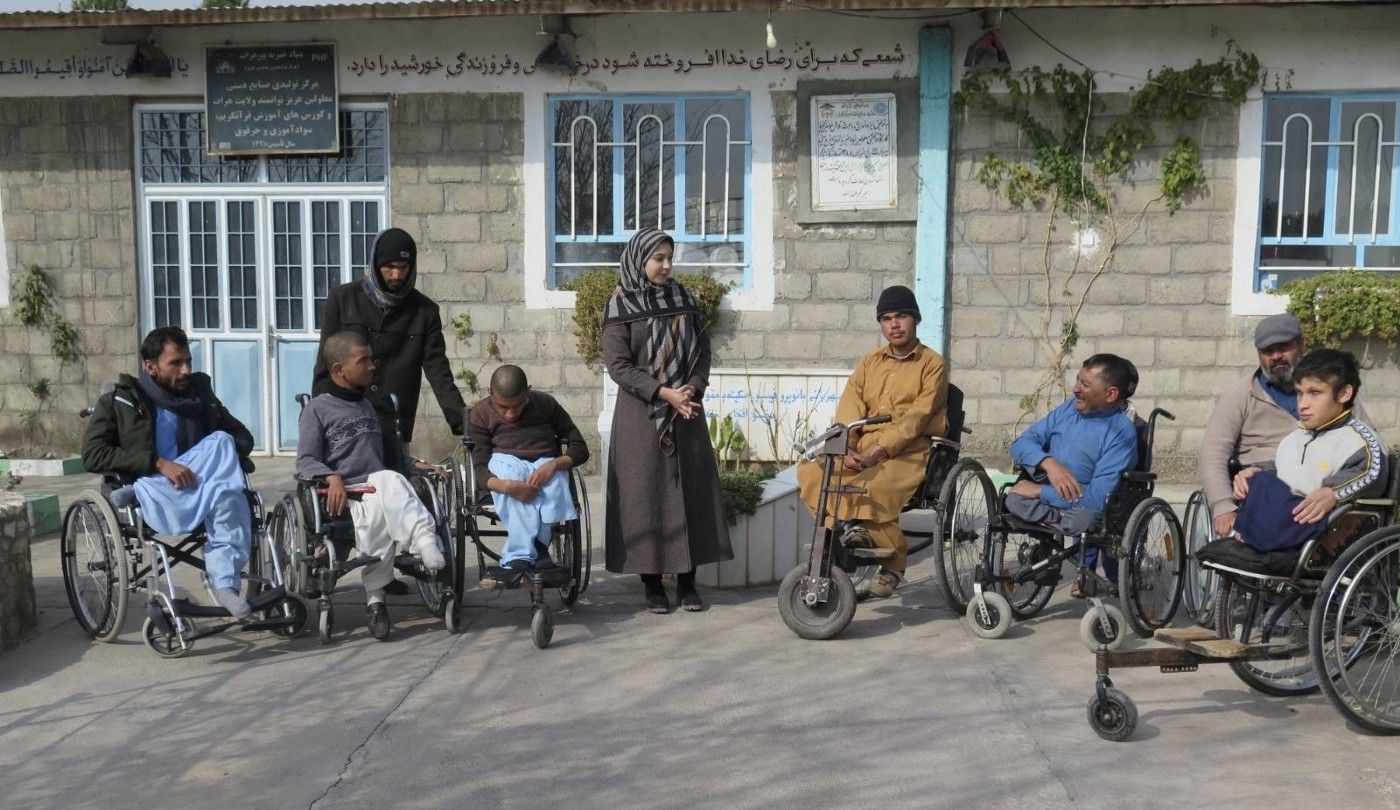 Reporting by Abdul Karim Azim, written by Mohammad J. Alizada, and edited by Brian J. Conley
HERAT — "Good Day!!, what's up, how are you?," a teenage girl says as she enters a classroom of around 15 people who are sitting down on wheelchairs behind white desks.
The girl is 15 year-old Sotooda Forotan, who teaches English to the differently abled in Afghanistan's western Herat province as a volunteer. Today, she is greeted with beaming students who sprinkle her with rose petals because Ms. Forotan was just recognized as one of the 25 most influential women in the world of 2021 by the Financial Times.
Ms. Forotan is a civil rights and women's rights activist whose goal is to "serve women" in her society in any capacity she can so she can give "hope" to other women.
" I never thought that I would achieve such a status at this time and in this situation, which makes me very happy," Sotooda says of her recognition by the Financial Times.
Ms. Forotan is a 10th grade student who says the Taliban must allow girls and women to seek education and work. Herat is one of the few provinces where schools for girls above 6th grade are open. Since the Taliban takeover of Afghanistan in mid-August this year following the collapse of Afghanistan's western-backed government, schools for girls above 6th grade remain closed in most provinces, including public universities, and women have been dismissed from government positions.
Sotooda says if the Taliban fail to allow women to return to work and seek education, "This society is incomplete and will never improve."
Ms. Forotan is among 15 other volunteers who work at a differently abled charity in Herat city, the capital of Herat province, which houses about 100 differently abled individuals. Most of those housed at the center are born differently abled, according to Ms. Forotan.
According to a survey by the Asia Foundation, 13.9 percent of Afghans lived with severe disability in 2019, an 11.2 percent increase from 2005.
"Afghanistan's perilous context and conditions for health care including the ongoing violence and conflicts, land mines, birth defects, and malnutrition, among other factors, may have contributed to an increase in severe prevalence from 2.7 percent," the survey said.
The data gathered by the foundation suggested that almost 2.5 million Afghan adults have severe disabilities, with children at 17.3 percent experiencing some form of disabilities.
Women across Afghanistan await an uncertain future as the Taliban prevent them from seeking work and education. Yet women like Sotooda continue advocating for women's rights despite the risks. It remains to be seen whether her advocacy and that of many of her peers in Afghanistan will succeed.