Afghan Shepherd Faces Economic Collapse & Drought
For this episode of One Day in Afghanistan, we have gone to the far reaches of western Afghanistan to bring you a short story about a shepherd's life in the #Afghan countryside.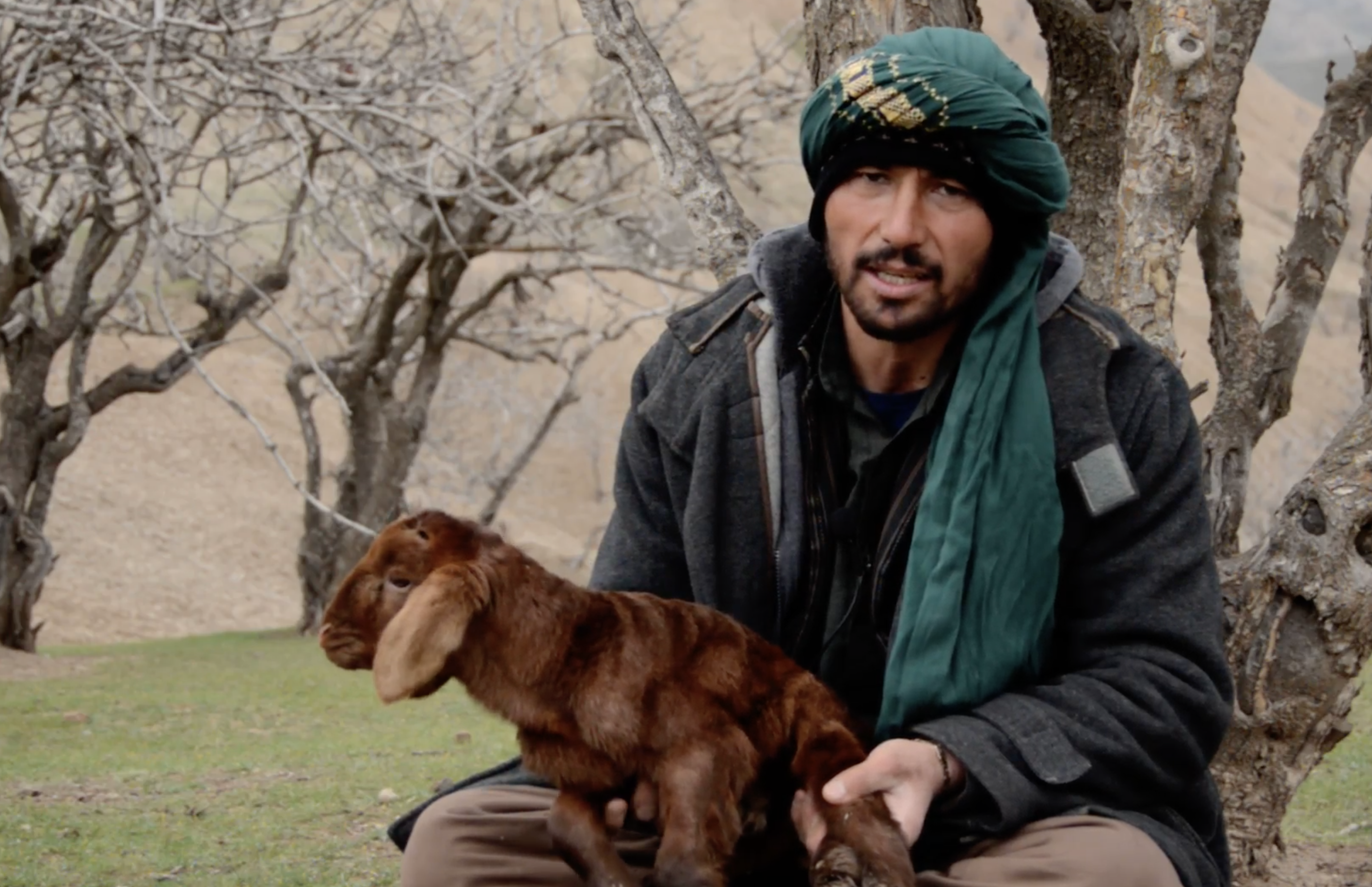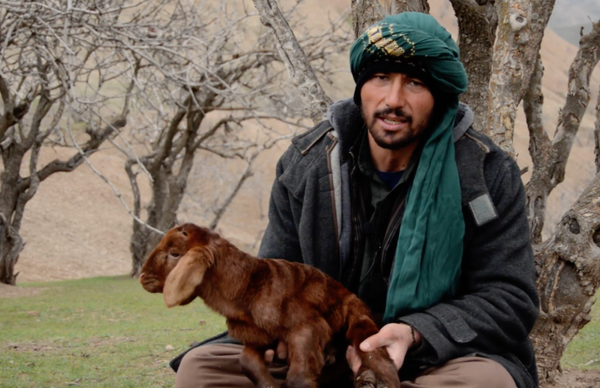 — One Day in Afghanistan —
Written by Abdul Karim Azim, edited by Mohammad Jawad, Michelle Tolson, & Brian J. Conley
---
---
Afghanistan has 30 million hectares of pastoral land, making up 47 percent of its total landmass. The valleys between the Hindukush and Pamir mountain ranges provide permanent natural pastoral land. In western Herat province, the lands near Baba Dam, better known as "Sabzak," are where people bring their livestock to graze during the spring.
Animal husbandry plays a significant role in Afghans' livelihood, 80 percent of whom live in rural areas. The skin and wool from animals such as sheep are exported abroad, creating another source of revenue for its rural population.
In this episode of One Day in Afghanistan, we profiled Mir Ahmad Seddiqi, a livestock owner and shepherd in Kushk-e Kohna district of Herat. I had arranged our day with Mr. Seddiqi a couple of days in advance.
At 9 a.m. on a Saturday, I hitched a ride to the Kushk-e Kohna district center, about 125 kilometers northeast of Herat, with only half of the road asphalted, and arrived at the district center at 2 in the afternoon. Since Mir Ahmad's village is another 15 kilometers from the district center and there are no cars available to go there, Mir Ahmad needed to give me a ride on his motorbike. The road to his village was bumpy, and the ride was slow, so it took us about another hour to get to Mr. Seddiq's village.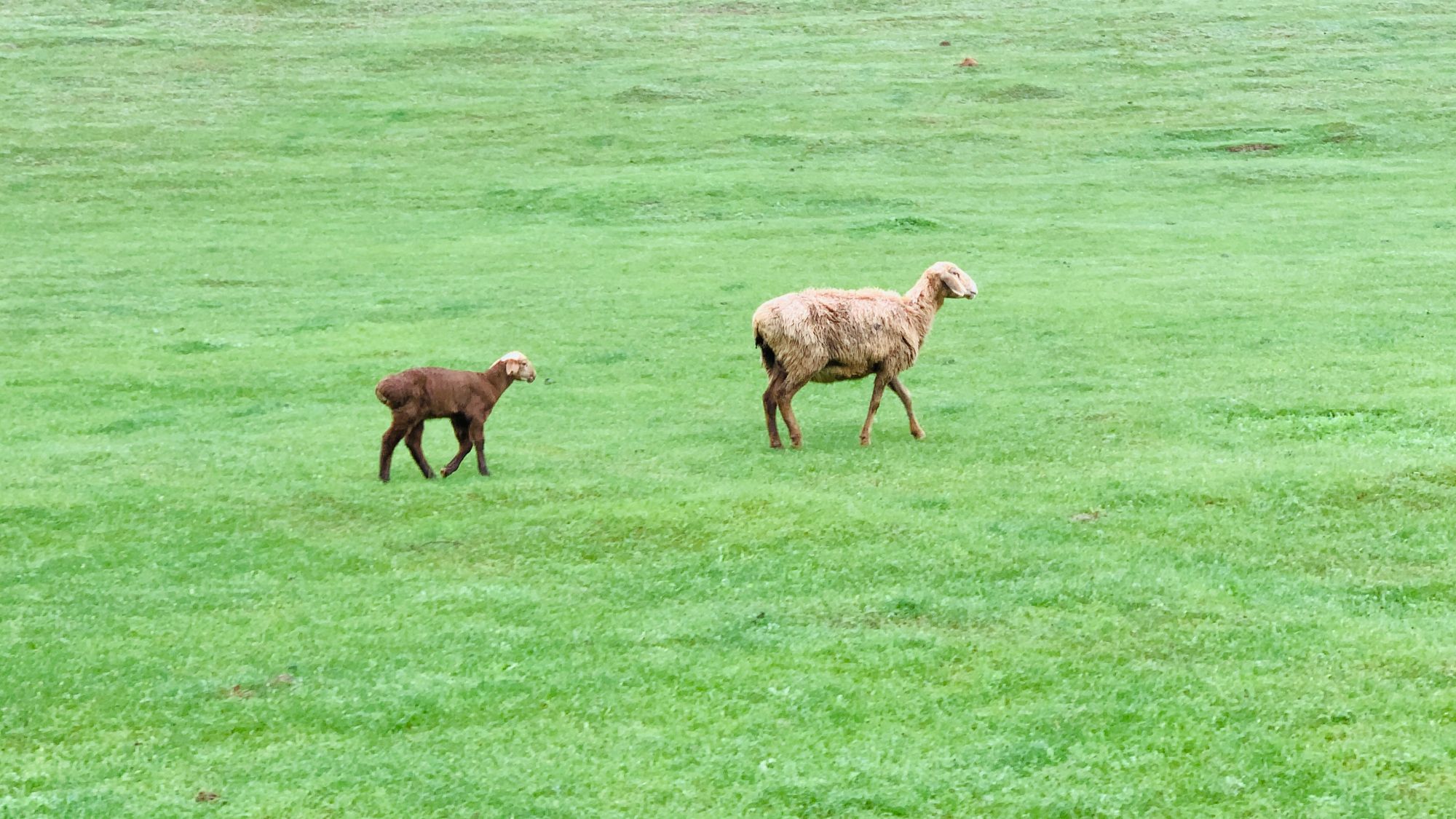 Mir Ahmad, a 25 year old shepherd, married his wife Jawahir, who is three years younger than him, some five years ago. They have three children together, their son, Ahmad and daughters Maryam and Marwa. The couple live with their father, Mullah Mohammad and mother Gulchin nine months of the year, and spend the remaining three on the pastoral lands.
On Sunday morning, Mir Ahmad and I set off towards the desert, a 20 kilometer ride from the village, where he keeps his livestock.
As we rode towards the north, the landscape kept changing from dry to green slopes where pistachio trees surrounded us on the drive. The scenery was so breathtaking that I forgot about the bumpy ride and the cold that enveloped us this crisp winter morning. By the time we got to Kaftarab valley, it was around 10 am.The ride and cold air had made a shivering mess of me, as I came quite unprepared.
But to my luck, the desert is not as desolate as I thought. The shepherds have made makeshift mud huts and tents that they use for shelter with their families when their livestock are grazing on  this green landscape until they have to move back to their villages.
---
---
Pistay-e Legh is a government-owned natural pistachio orchard where shepherds can graze their livestock  for no more than three months out of the year.
We entered one mud hut made by Mir Ahmad, who immediately put a couple of dung cakes on a fire (animal feces made into cakes, then dried and used for heating homes in Afghanistan)  to heat up the room. We sat there for a while warming ourselves up before heading out to tend to the livestock.
We don't have to walk far to see the herd of livestock munching on the grass all around us, the slope of hills give the impression of a green wave  passing through the valley. The bells around the necks of the animals chime, like a piece of music with only one instrument accompanied by the occasional bleats filling our ears. Mir Ahmad currently owns some 85 sheep and goats.
Mir Ahmad perched himself next to a pistachio tree, took a 15 day old brown lamb into his arms and explained, "The mother does not have enough milk, so we have had to raise him so  far by feeding him powdered milk."
"Raising this lamb is going to be expensive," he said.
He told Alive in Afghanistan that he must spend between 4,000 to 5,000 Afghanis ($45 to $57 currently) for every sheep or goat raised, yet can only sell them for 6,000 or 7,000 each ($68 to $80).
But a lack of milk for this lamb and baby goats is not the only issue facing shepherds like Mir Ahmad. The widespread unemployment, persistent drought, and aid cuts have significantly impacted shepherds like Mr. Seddiqi as well
According to him, aid agencies used to assist shepherds such as his family with hay and grass through the Afghanistan Ministry of Agriculture, but this stopped following the collapse of Afghanistan's previous government in mid-August of 2021. This left shepherds like him to fend for themselves, while a persistent drought due to climate change has shrunk the available pastureland for shepherds over the past several years.
"The death toll among the babies is high, with five out of ten babies dying. The reason behind their death is the persistent drought that leaves little for the mothers to feed on," Mir Ahmad said.
Moreover, the staggering unemployment rate means that less Afghans can afford to buy animals for food. Over the past year, Mir Ahmad's herd has decreased 25 percent, from around 120 to about 85 animals.
By 10:30 am, back inside his mud hut, Mir Ahmad boils a pot of water to make some tea. While there, he tells me about a normal day.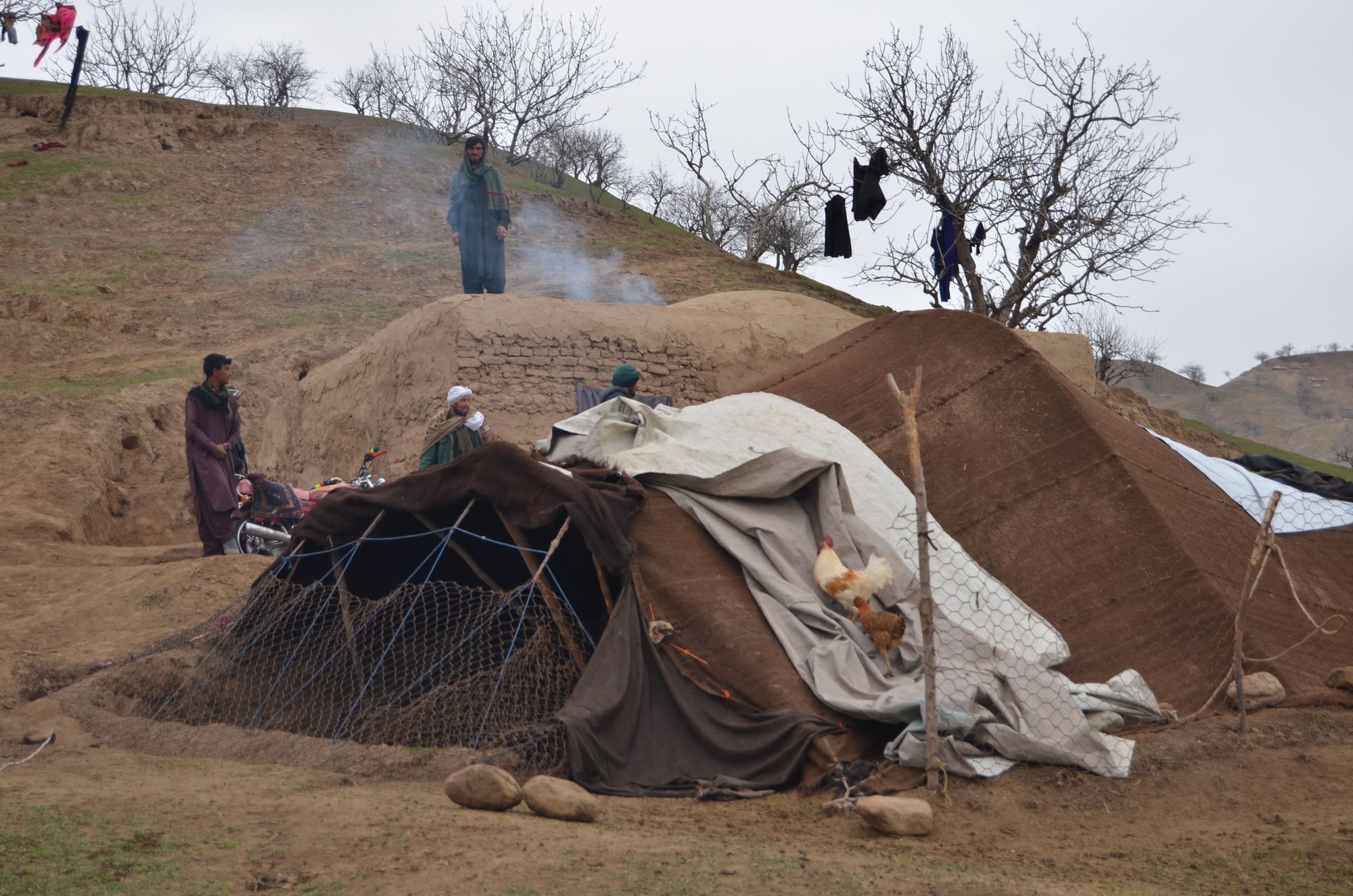 On a normal day in his life, Mir Ahmad wakes up early for the morning prayer. After prayers and breakfast, he rounds up the herd, brings water using a mule from the stream, which is a kilometer away, and feeds the lambs and baby goats. He then takes the livestock out of their tent, and grazes them.
He returns around noon, puts the herd back in the tent, gives them water and fodder, then goes to take his lunch. He keeps the livestock in the tent until the next morning and spends time with his family.
It's now 11 a.m. As customary, shepherds always sing when they have their herd out, so I ask him to sing but he is camera shy and only agrees to do it if I put the camera away.
I graze the herd
I graze the herd
I graze the goats, the sheep, and the lambs
If not for my sweetheart, I wouldn't do it!
We returned to the tent with the herd around noon. I joined him for lunch as there are no restaurants, shops or groceries to feed myself here in this remote desert. After lunch and prayer, both of us take a walk in the green hills.
"I go back to our village once a week for supplies, using a mule or my motorbike," Mir Ahmad said. He keeps two guard dogs to protect the herd so they don't become food for the wolves. He also keeps a shotgun with him so he can scare away any wild animals who come to prey on the herd.
As it nears the mid afternoon prayers, I must leave Kaftarab to head back to his village, where I spend another night before heading back to Herat. But Mir Ahmad's days will continue as he and his fellow shepherds struggle to keep their trade alive amid an economic collapse, persistent drought and many other challenges that Afghans face on a daily basis.