Afghan Artist Struggling to Survive
Afghan artist Qasim Jawad is struggling to make ends meet after his unemployment since the Taliban takeover of Afghanistan in mid-August of last year.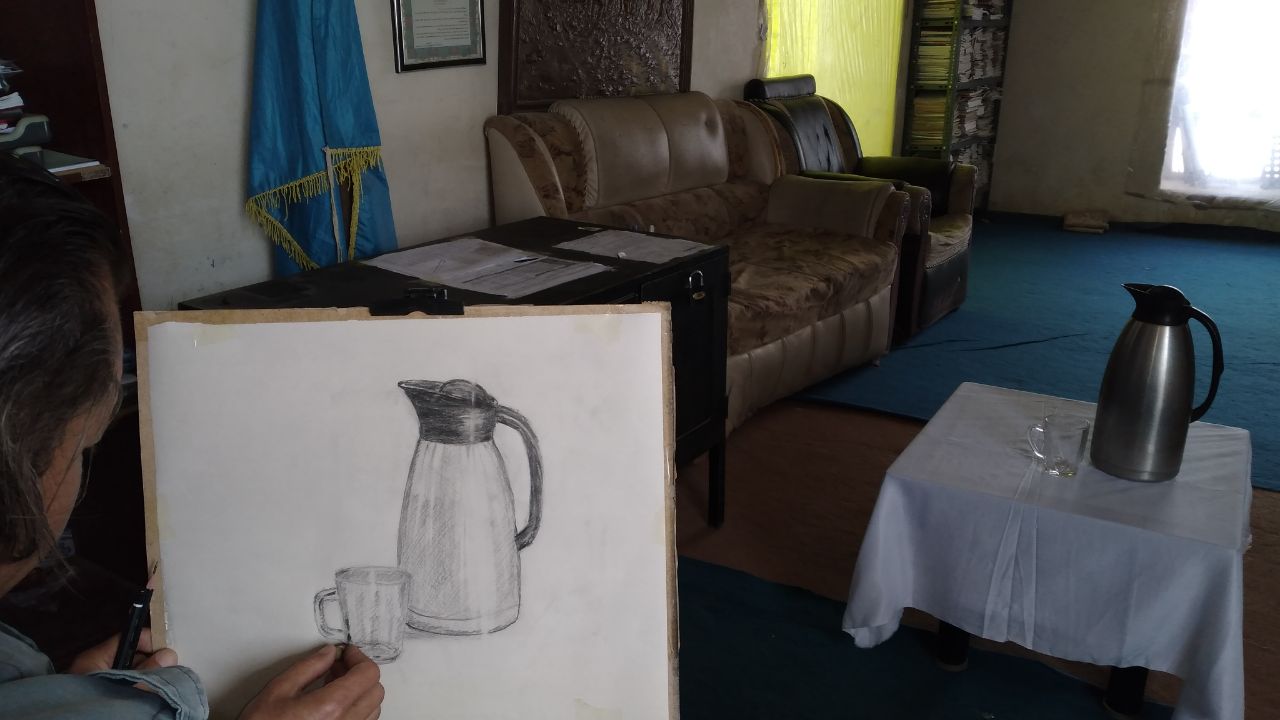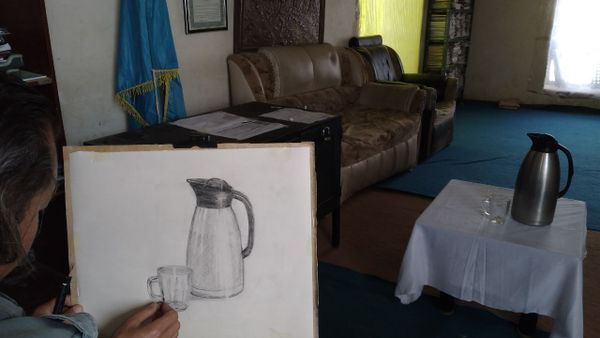 Reporting by Sima Siawash, written by Mohammad J. Alizada, edited by Brian J. Conley
Qasim Jawadi is a 37 year-old struggling and unemployed artist living in Afghanistan's central Daikundi province. Mr. Jawadi is married and has a 2 year-old daughter named Zohra. He studied school in Daikundi province till 6th grade before he had to leave school due to economic issues.
Qasim has been interested in art since he was a kid but started to pay serious attention only at 24.
"I felt really calm when I was drawing," Qasim told Alive in Afghanistan in an interview.
Following leaving school, he went to neighboring Iran to work. With the help of his uncle he started going to school again in Iran's capital of Tehran while working part time. Qasim finished school in 2007 and returned to Afghanistan. After a successful Kankor entry exam, he started studying at the visual arts faculty of the Kabul University and graduated in 2018 with the highest number among all faculty students.
The proudest moment in his life was when he graduated from Kabul University's art faculty because as he puts it, "I achieved my inner wish."`
Mr. Jawadi started teaching at Dianat private high school after his graduation as an art teacher. Following the Coronavirus pandemic and schools being off most of the time, he had to abandon the hopes of teaching and tried his hand at getting orders for art pieces. That has not so far been successful either and Qasim is still unemployed while having to take care of his family.

"I have no hope now, these days I am looking for labor and work but can't find any," Qasim told Alive in Afghanistan.
"I had a deep interest in visual arts, that's why I started studying in the field and graduated in first place. When I was selecting visual arts as a minor I consulted my friends who said not to choose visual arts because it has no use in Afghanistan, but I still studied in the field because of my interest. Right now art has no future, no one will give art value on an empty stomach, maybe if the regime and the political system changes there will be some difference."
Mr. Jawadi says he does not have any hope for the future if the Taliban were to stay, "especially in the art sector."