Affordability and Quality of Medication Questioned by Afghans
Afghans in the capital Kabul lament the recent increases in prices and low quality of medication while the authorities & pharmacists point to several factors.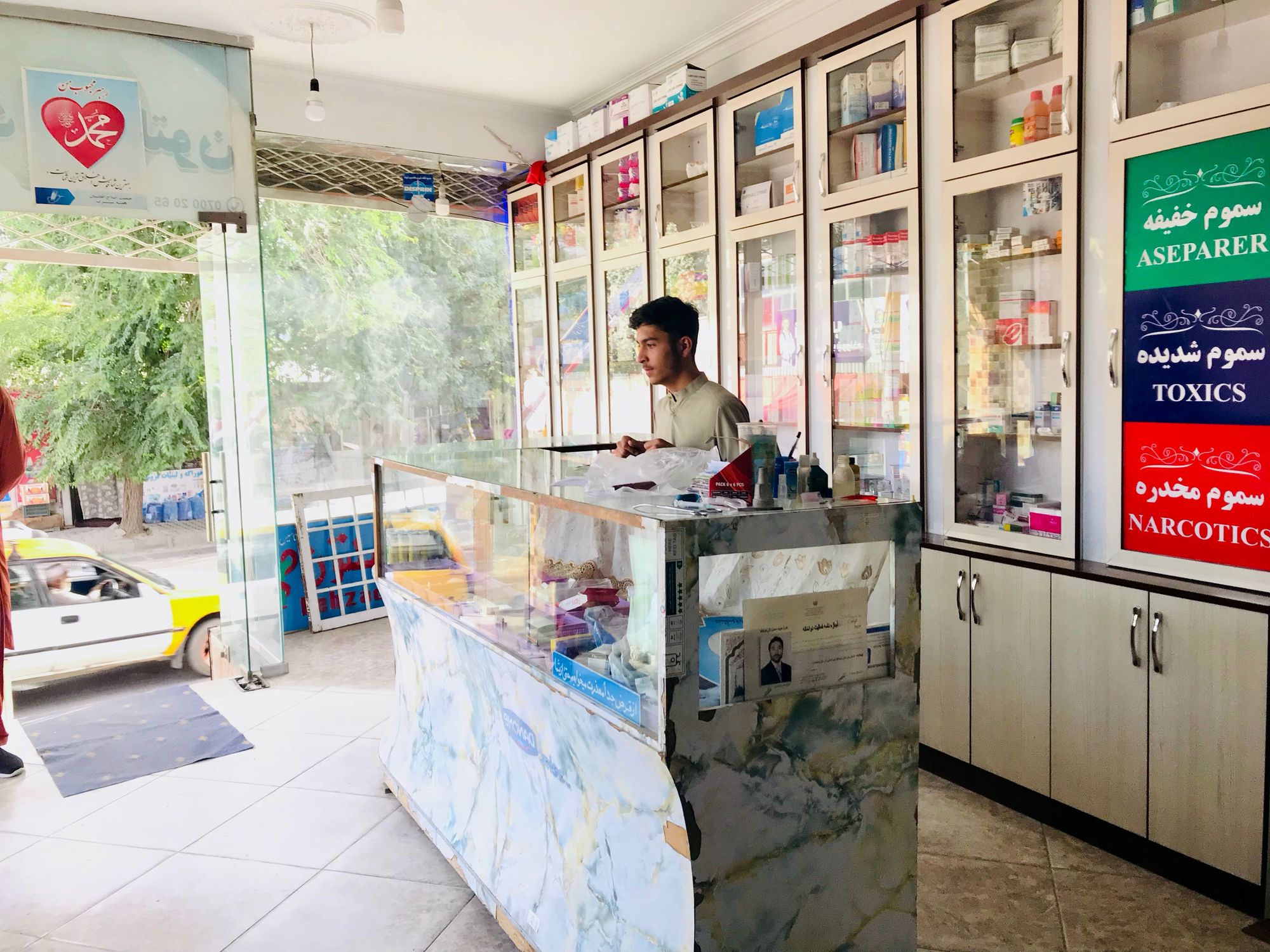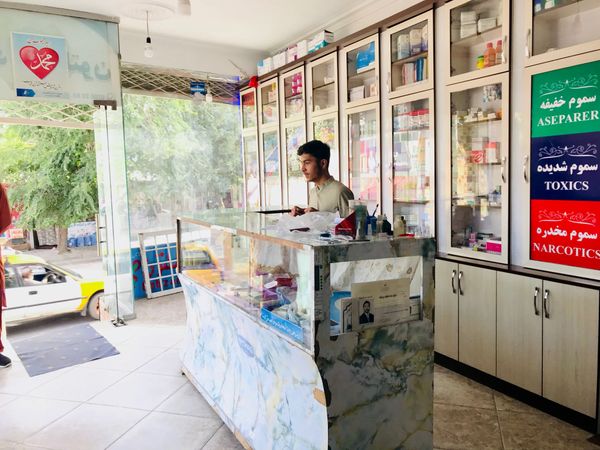 Reporting by Razia Jafari, written by Abdul Ahad Poya, edited by Mohammad J. Alizada & Brian J. Conley
---
Alive-in is a not-for-profit media agency that mentors journalists from underrepresented communities to increase local and international understanding. Click below button to receive our stories directly in your inbox.
---
KABUL — The trade deficit in Afghanistan, a country that relies heavily on importing goods, has historically been huge. According to statistics from the National Statistics Information Authority of Afghanistan (NSIA), Afghanistan export value was estimated at 850.1 million US dollars in 2021 while import value was at 5,307.8 million US dollars. The report does not make clear what portion the import quota is pharmaceutical supplies.
Afghanistan imports one hundred percent of its medication and pharmaceutical supplies because the country does not have the facilities to manufacture its own medication.
According to pharmacists around Kabul, most of the medicine used in Afghanistan is imported from neighboring countries such as Iran, Pakistan, India, and Bangladesh. These pharmacists say that imports dramatically decreased following the Taliban takeover of Afghanistan in August of 2021, which resulted in pharmacies increasing medication prices. The closure of borders and halt of trade with Afghanistan following the Taliban takeover is perceived to be another reason for the increase in price of medication.
This increase takes place while Afghanistan is battling an economic crisis and cash-strapped Afghans can barely afford to eat, let alone buy much needed, increasingly expensive medications for their sick family members. For more information about Afghanistan's economic situation, read Alive in Afghanistan's articles on and about Economy.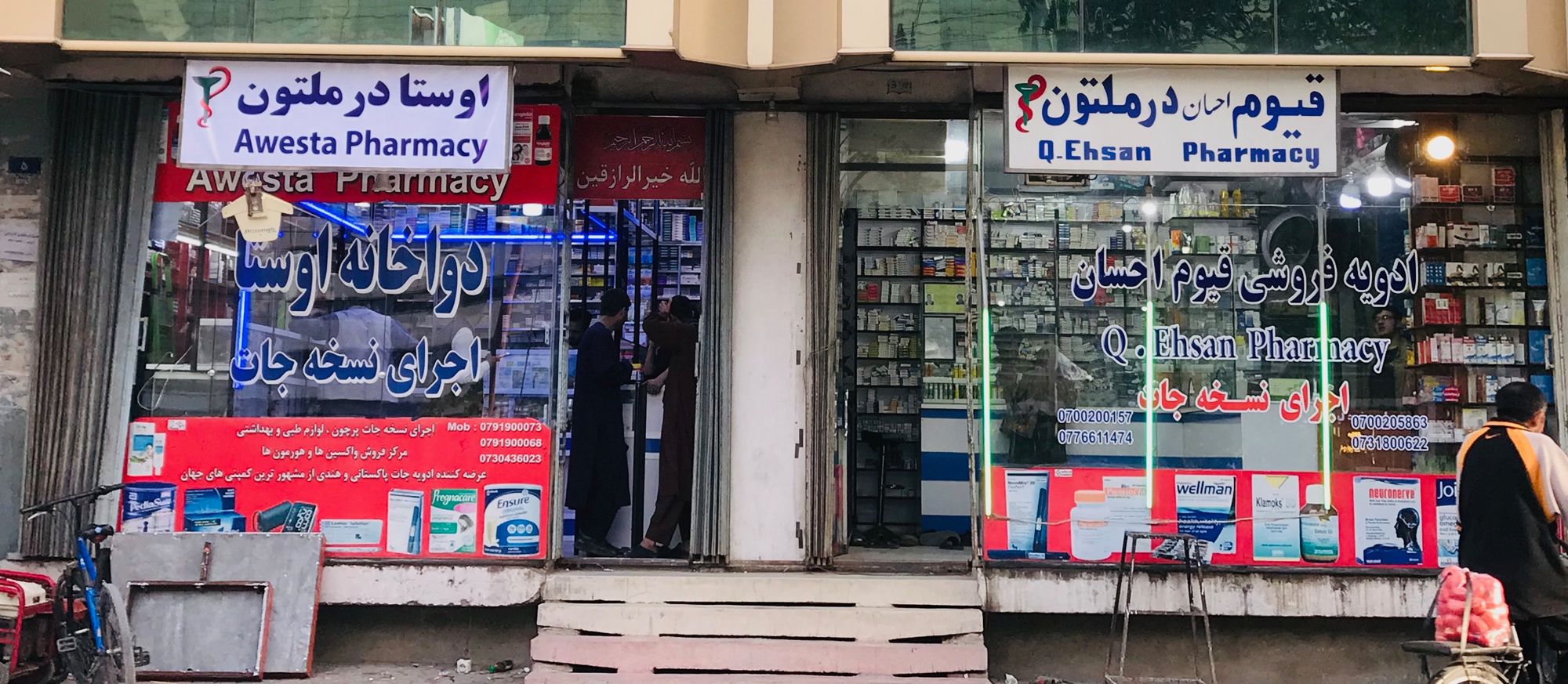 Farzan Quraishi, a private pharmacist in Kabul says the falling value of the Afghani currency also plays a role in the increase of medication prices.
"We used to import the highest quality medication for low prices from India, then sold them to patients and customers for a meager profit. Currently we buy them from importers at the same price we used to sell them at, so we have to sell them for a higher price," Mr. Quraishi told Alive in Afghanistan during an interview at his pharmacy.
Meanwhile, pharmacists including Farzan blame traders and wholesalers for the steep prices, saying the traders "Trade at a high price without caring about the people's economic situation. Everyone is thinking of their own interests. Poverty is driving patients to buy over the counter, cheap pain medication instead of the ones prescribed by their physicians," Farzan said.
The collapse of the previous government and its adverse effect on the job market also drove many Afghans to the brink of poverty, rendering them unable to treat their sick relatives and watching them die in agony.
Even before the collapse, many Afghans able to do so preferred to travel outside Afghanistan because of the country's weak healthcare system. India, one of the main benefactors of medical tourism from Afghanistan, reported a 9 to 10 percent loss in revenue following the collapse. According to the Indian press, India's annual revenue from medical tourism out of Afghanistan was previously estimated at around 2 billion Indian rupees (25 million US dollars) annually.
A report by Human Rights Watch (HRW) in May said Afghanistan's banking crisis and loss of funding has meant that most healthcare workers have not been paid for months, and clinics and hospitals are running seriously short of essential medicines and supplies.
Prescription in hand, 14 year-old Mohammad Ali, his nose broken in a fight with one of his neighbors a few weeks ago, walks from one pharmacy to another to find medication in his price range.
"I went to Sehat-e Tefl hospital to treat my nose, but they didn't have any medication. The doctor gave me a prescription to buy the medicine myself outside the hospital, but I cannot afford that," Mr. Ali told Alive in Afghanistan.
Sehat-e Tifl, also known as the Indra-Gandhi hospital in Kabul, is a state-run hospital formerly funded by the World Health Organization (WHO). But one doctor who spoke to Alive in Afghanistan on the condition of anonymity said staff have not received their salaries in months and medical supplies were running low.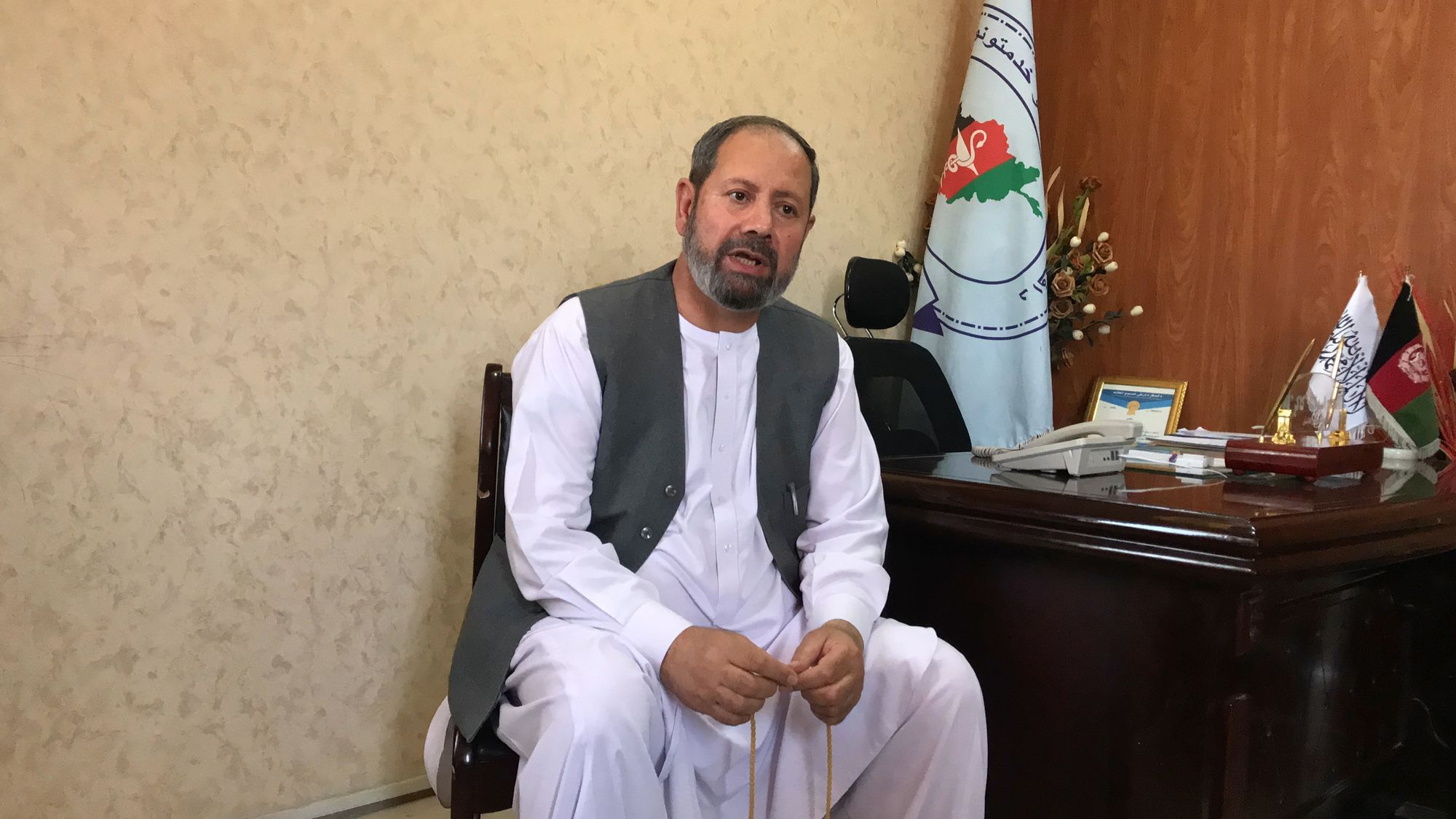 Meanwhile banking restrictions, including limitations on money transfers to and from Afghanistan following the collapse have meant that many traders and government bodies cannot easily or legally transfer money to buy medication abroad.
Mr. Askarzada, a pharmacist for 22 years says, "Customers bargain on the price of and often cannot afford to buy all of the prescribed medication. The price for a packet of tablets before the collapse was 10 Afghanis and has increased by two or three-fold now."
Dr. Mohammad Aziz Shafiq, the head of Afghanistan's National Medicinal Service Union told Alive in Afghanistan that, "Money transfer has been closed since the collapse and money cannot be transferred to factories producing medication abroad."
Mr. Shafiq added, "If we are unable to legally transfer money to the manufacturers, they will not hand over the medicine to us. As a result, the prices of medication will increase much more than this. When demands are high and supply decreases, prices naturally and automatically increase."
This means that medication cannot be purchased through legal means and regulated by an internationally recognized state with a functioning bureaucracy. This has given rise to illegal, black market imports of medication. Dozens of pharmacists in Kabul including Mr. Quraishi and Behzad Askarzada say that a large amount of medicine is now imported illegally. But the lack of medicine and steep prices are not the only problems Afghan patients and families face. Recently dozens of patients and consumers have been complaining about the low quality of the medication they purchase.
Ajmal Niyazi, a Kabul resident who has had gonorrhea for less than a month, told Alive in Afghanistan he has visited the most famous urology doctors in Kabul repeatedly but has yet to be treated.
"I have been infected with gonorrhea for 25 days, but do not know what the main problem is. I have paid 850 Afghanis ($9.50) for a urology test, and 1,550 Afghanis ($17.32) for three items on my prescription but I am still in pain," Mr. Niyazi said. In Ajmal believes pharmaceutical traders direct manufacturing companies to produce low quality medicine using a brand name that will cost them much less.
"They then import the medication illegally because they know there is no oversight and regulations to check the quality of the medicine," Ajmal said.
Dr. Abdul Bari Omar, head of the Afghanistan Food and Drug Authority (AFDA) in the Taliban's acting government blamed the current issues on a situation inherited from the previous government, adding that, "When we conquered Afghanistan, we inherited a host of problems and challenges. Among them, the AFDA in the previous administration had done nothing to benefit the public. The low quality of medicine now is because they were left in [warehouses controlled by Afghan customs] for a long time during the previous government."
According to AFDA, since the new government took power the agency has confiscated and burned 92 tons of medicine in Kabul alone. At least 50 tons of medication has been confiscated in other provinces. Despite these actions, Dr. Omar denied that there is a shortage of medicine in Afghanistan.
Dr. Omar claimed that his agency will conduct a survey of customs' offices across Afghanistan to determine and identify companies that import low quality drugs, as well as launch laboratories to sample the quality of medication. But the Taliban's struggle to secure funding for running their government and Afghanistan's current economic crisis suggest this work will not occur any time soon.