A Small Farmer with Big Dreams
Pascaline Miburo only wanted to raise a family and make her parents proud. Although she has a bachelor's degree, Pascaline lives in poverty, surviving on subsistence agriculture grown on her small plot of land.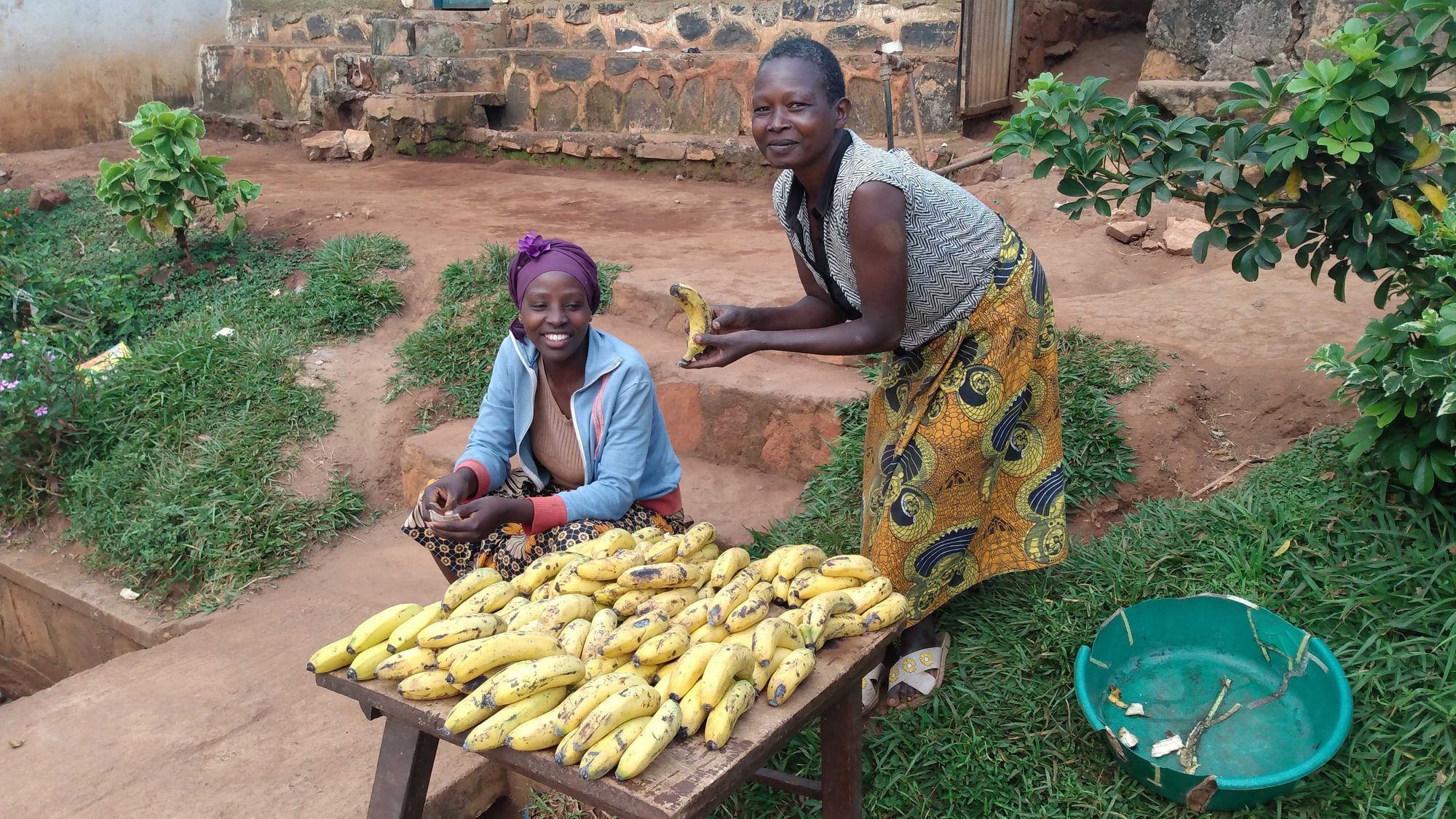 written by André M.
BUSHAZA, KIRUNDO — She has a university degree but she is a cultivator and street vendor. For now, Pascaline Miburo, mother of 2 children, wants to make an honest living, feed her children and cover their educational needs. To achieve this, the 34-year-old woman practices agriculture but also sells bananas in her working-class neighborhood of Bushaza, in Kirundo province. This part of northern Burundi, however, is full of opportunities in the agro-pastoral field.
"It's a Burundian way of living, our parents raised us this way". This is the simplest way that Pascaline Miburo found to express to us her gratitude to this particular profession which she says "has made her raise kids and pay tuitions." Dressed in a dust-covered jacket, the young woman keeps her smile in this harvest season.
Alone in her bean field, towards the evening hours, Pascaline put off ending a day that had been so diligent. Since morning, she has been harvesting the beans she sowed three months ago. Her face expresses satisfaction with the production.
The day started at sunrise. She didn't have time to sell ripe bananas as usual. From the bean field to her home, Pascaline was busy moving back and forth carrying sacks full of freshly harvested beans on her shoulders. "There is nothing more satisfying in life than having the fruit of your efforts," says Pascaline, as she placed the last batch in the courtyard of her small house. Her bean crop will never be sold on the market, it is reserved for family consumption, to supplement the cassava she farmed on another family's tiny plot.
In a report by the UN agency, the International Fund for Agricultural Development (IFAD) claims that family farming provides 95% of food in Burundi, but does not meet the country's nutritional needs. Agricultural production covers an average of 0.5 hectares per household.
A pseudo-store
"Life gave me no other choice", Pascaline says, sitting on a stool in front of her house as she waits for customers. Most days she sells ripe bananas to passersby and neighbors at the 1st Street of Nyange-bushaza in the urban center of Kirundo province. Here, life is not so easy that everyone can afford a dozen ripe bananas. Pascaline offers a banana at 300 Burundian francs ($0.35), "an affordable price", she says, that allows her "to quickly sell and get some income."
Her nightmare is running out of food for her 2 kids in a country where unemployment remains high and two-thirds of the population lives below the poverty line. Pascaline is definitively part of the 90% of Burundians who derive their livelihood from agriculture and she plans to continue her growing and selling activities/opportunities.
The northern province of Kirundo is one one of the provinces included in a 20.15 million dollars funded project of the Ministry of Agriculture. However, Pascaline is not among the 138,000 local farmers or beneficiaries of cooperatives experimenting with intensive and mechanized agriculture.
Cooperatives appear to be such an opportunity that Pascaline "would like to seize" as the PADCAE-B project seeks to improve revenues for and the welfare of coop members by supporting farming activities and facilitating their access to the market. Nevertheless, Pascaline's family needs one million Burundi francs ($200) to acquire cooperative membership, a "huge amount to raise under the living conditions of households here", she says.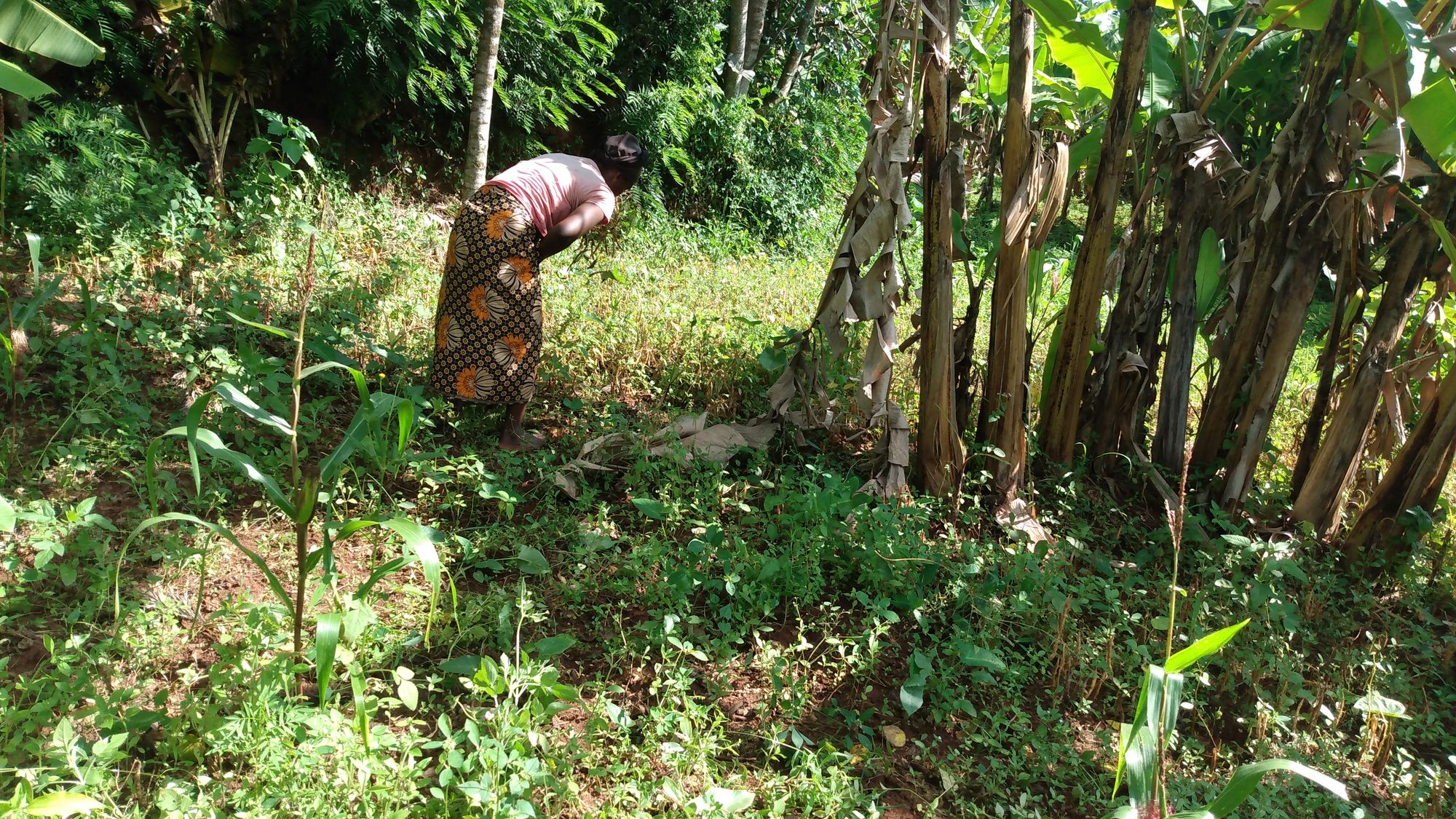 With her bachelor's degree, Pascaline hopes to one day find a job matching her skills. But to be hired in the public service she believes she must campaign for the ruling party, a type of corruption that many Burundians have experienced. "It's a shame that clientelism has become a modus operandi here, but I will remain apolitical", Pascaline insisted.
In Burundi, the vast majority of the poor live off subsistence agriculture, while 43% of the population suffer from food insecurity, especially in the densely populated, northern provinces such as Kirundo. Pascaline's life highlights the potential of small farmers, simply because even long dry seasons for the province of Kirundo, once called the breadbasket of Burundi do not prevent cultivators from farming several hectares of state-owned land to produce maize, rice, wheat, beans and many other cereals.
Pascaline says she dreams of becoming part of a "well-conceived project to move from subsistence agriculture to business-oriented farming", recalling the potential proved by cooperatives in their community.