A Free Library for Women to Learn
A female-owned library in Afghanistan's capital Kabul recently opened its doors hoping it could provide a space for girls barred from seeking education to study there.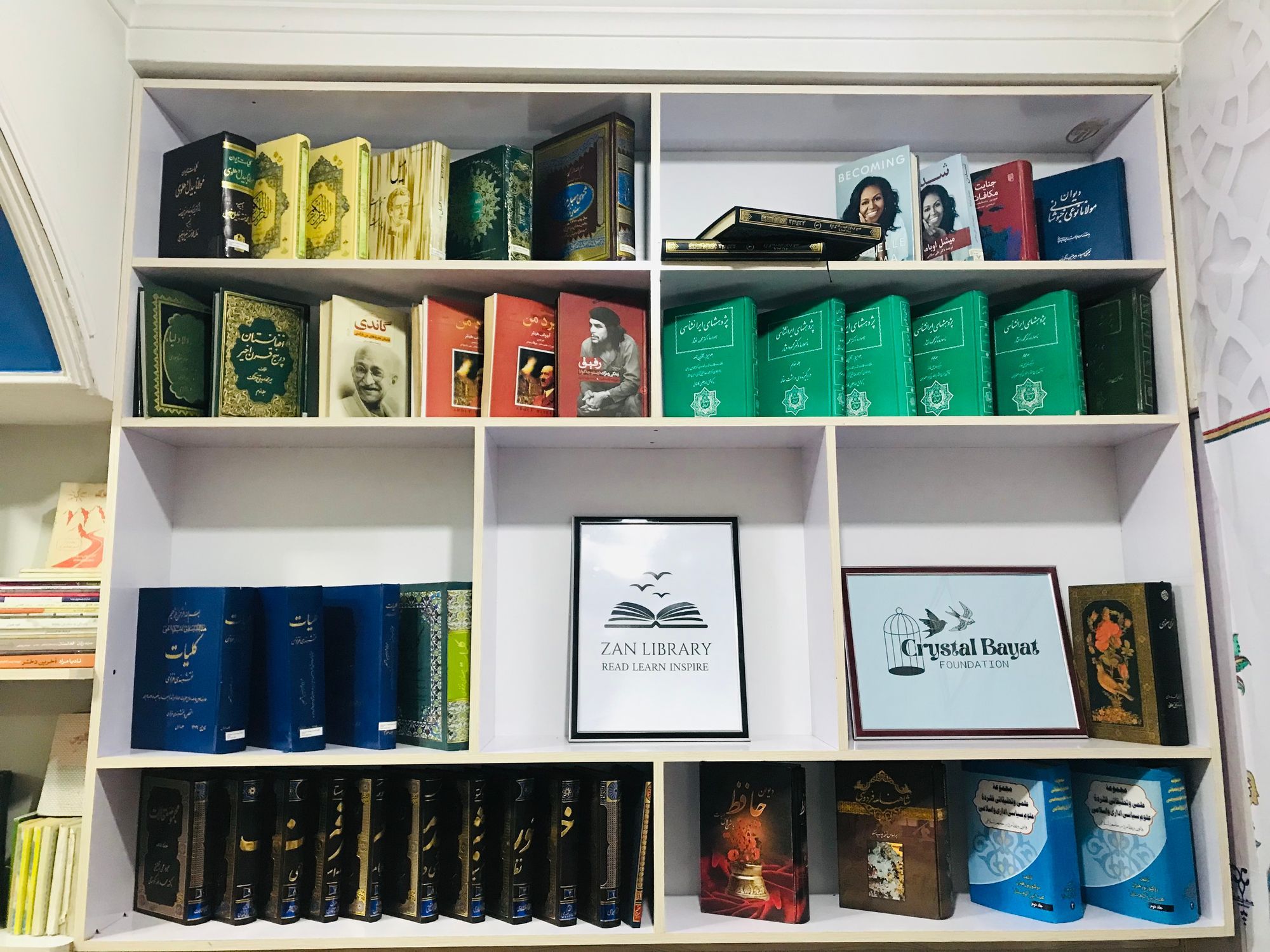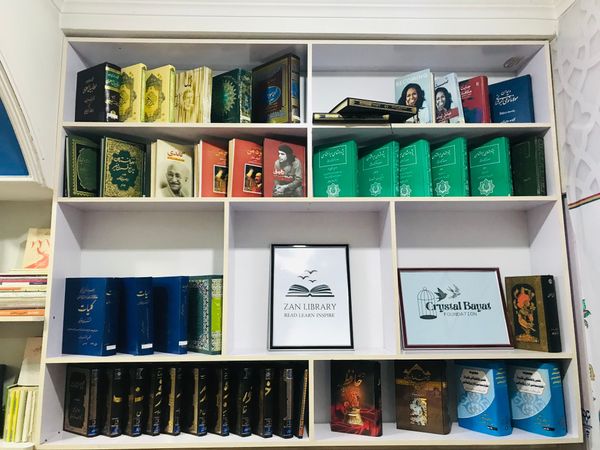 Written by Razia Jafari
KABUL, AFGHANISTAN — A year has passed since the Taliban retook control of Afghanistan in August of 2021. Their return to power meant a return to confinement for the women of Afghanistan, many of whom experienced the Taliban's brutal limitations on the female populace during their first rule (1996 – 2001).
During the Taliban's first rule, women were not allowed to work, seek education or go outside without a male guardian. Although this time the Taliban have not implemented their regulations to that extent, girls above 6th grade are still barred from going to school in Kabul and most provinces and women are increasingly restricted from working in the public sector.
However, sometimes in the waves of despair, there is a little light and hope for the future. It takes a lot of courage for Afghan women to stand up and fight for their rights in this chaotic situation. This fight can sometimes be led with books and pens.
Recently women activists opened Zan "Woman" Library, a library in Pul-e Sorkh, known as Kabul's cultural hub, a spot full of cafes, libraries and restaurants catering to Afghan youth pre-collapse.
Laila Basim, the library founder and a member of the leadership team for the women's protest movement in Afghanistan says, "The purpose of opening the library is to provide a space for girls who have been barred from seeking education to read here."
Activists say the movement is spontaneous and women from across Kabul have taken part since the collapse, demanding "Nan, Kar, Azadi"  Food, Work, Freedom. Many of the protesters have been imprisoned for days and months, claiming the Taliban tortured them and forced them to sign agreements that say they will no longer take part in protests against the Taliban
Ms. Basim adds that it's been a year since girls above 6th grade were barred from going to school in most Afghan provinces, while space for women working in public offices are shrinking by the day.
"Our girls are stressed and we hope to remove some of that stress in this space," Ms. Basim told Alive in Afghanistan.
The books were collected by the women in a collection effort that took months. "We gathered 2,000 books from libraries and individuals who donated them," Laila said, adding that genres include history, management, novels, legal, culture, etc.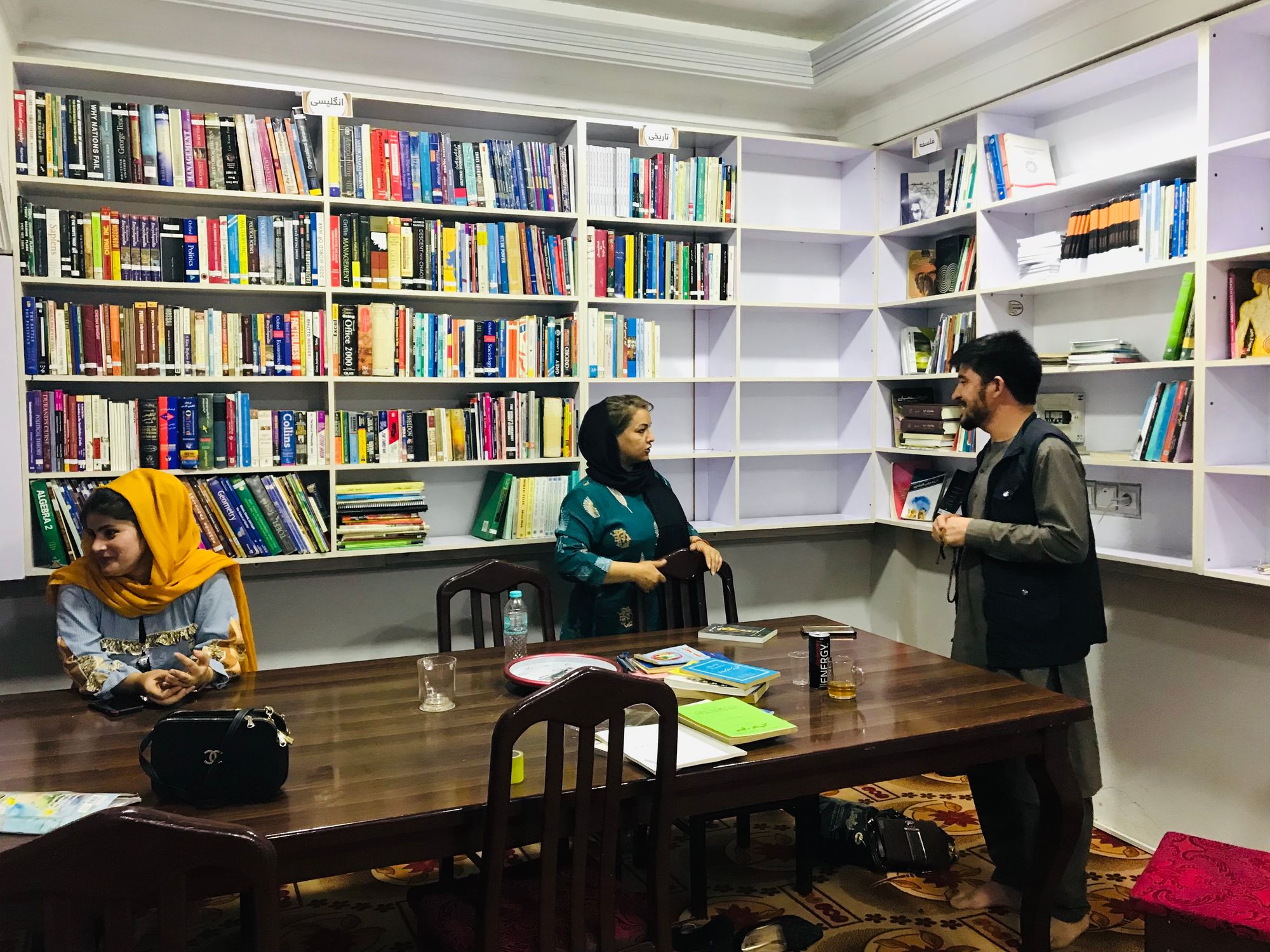 Laila said although the library was established by women, male customers are welcome to read as well. So far the Taliban has not made any comment about the library.  However, elsewhere the group has tried to prevent men and women from gathering in unsegregated spaces.
"Although we know the Taliban do not allow men in the same space as women, we still wanted to battle this rule," Ms. Basim said, in itself a brave statement.
Ms. Basim was a government employee before Afghanistan's collapse, but lost her job following the takeover.
"Although I am threatened for protesting women's rights, I stayed and will continue fighting," Ms. Basim said, adding that, "This is only the beginning of our fight!"
While I am viewing the books, the decor, simple white bookshelves, a large reading desk with chairs, a framed photo with the library's name and "READ[,] LEARN[,] INSPITE" written below it, and a dark yellow carpet with flower patterns throughout, a father and daughter walk in.
When I ask him his name, he says call me, "Padar-e Farzana!" or 'Farzana's dad!' Traditionally Afghan fathers are called by their eldest son's name, not their daughters.
"My daughter has been unable to go to school for a year, so when we saw the library's coverage on the news, my daughter requested that we come here," the father told Alive in Afghanistan.
Padar-e Farzana added that both Farzana and himself hope schools reopen for girls above 6th grade.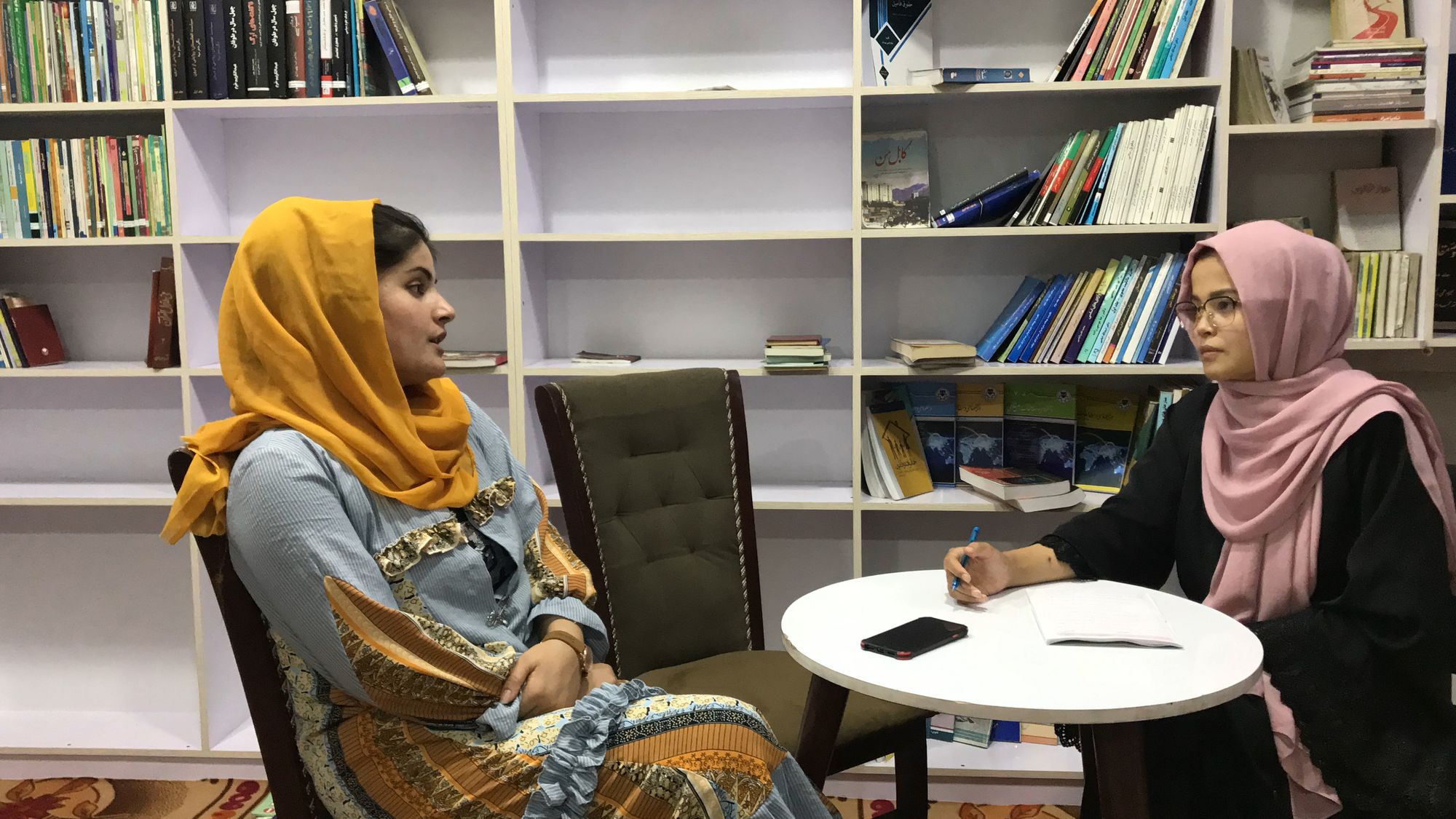 Halima Hussaini, another visitor living in Kabul's 3rd district said, "We have been deprived of education for over a year. This knot will always remain in our hearts that our unstable government caused us to bury our dreams!"
According to Ms. Hussaini, although private educational institutions remain open, "Families will not allow their daughters to go out after what happened to Elaha."
Elaha is an Afghan woman who posted an emotional video plea on twitter claiming that a former Taliban official had forcibly married her, repeatedly raped and beat her for months.
"I had to beg my father to come here for a few days to read," Halima told Alive in Afghanistan. She added that she was happy to be at the library, "I want our youth to fight against these meaningless restrictions!"
Fraiba Barazkai, another visitor said, "Our fight and protests for our rights didn't have any tangible results. I stayed home for a while but now come here for a few hours every day to read and keep my brain active."