Prevalence of Blood Cancer Increasing in Kandahari Children
Health officials in Afghanistan's southern Kandahar province say a number of children diagnosed with thalassemia, an inherited blood disorder, may have been affected by the use of airstrikes during the drawn out US led intervention in Afghanistan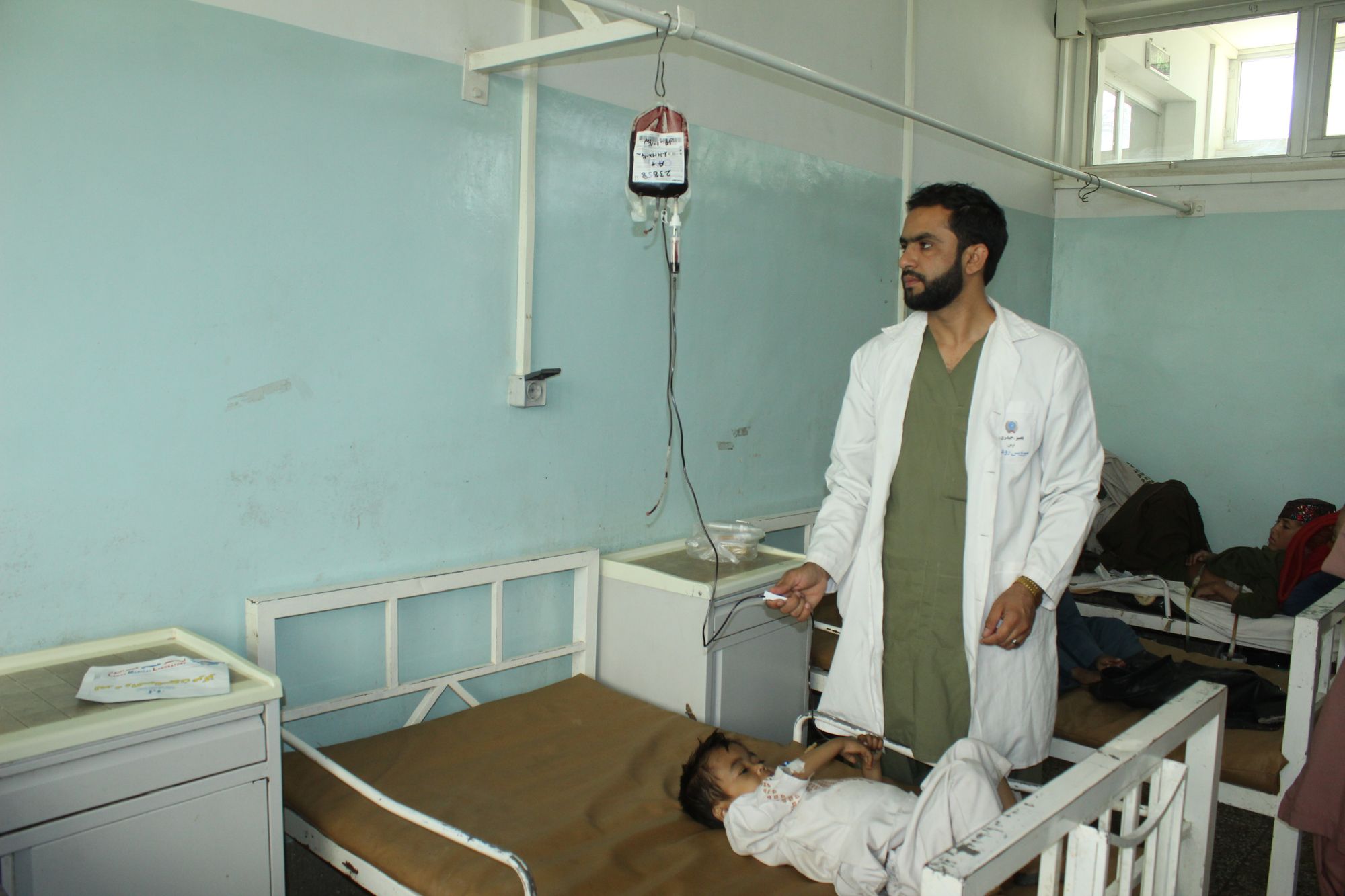 Written by Nazar Mohammad Razmal Zaman, edited by Mohammad J. Alizada, Brian J. Conley & Grace Morgan
KANDAHAR – Next to each cot in the children's ward of the Mirwais Hospital, pints of blood hang bedside, attached to long transfusion tubes and carrying the life-giving substance intravenously to most of the children staying there. The hospital is in Afghanistan's southern Kandahar province and the patients, aged between five and thirteen, are receiving blood transfusions for Thalassemia, a disease that has been increasing in frequency over the past decade.
---
---
Thalassemia is an inherited blood disorder that causes the body to produce less hemoglobin than normal, which hinders the red blood cell's ability to carry oxygen. Dr. Musa Jan Sultani, the former head of Kandahar's public health department, and Dr. Payinda Mohammad Arghandabi, a physician working at the hospital, both say they have noticed an increase in cases where parents living in areas hit by US and Afghan airstrikes have passed the disease on to their children.
According to health officials in Kandahar, 750 children suffering from blood cancer are currently receiving treatment at hospitals in the province. Most of these children are living below the poverty line, and their families cannot pay for their treatment.
Halima, a resident of Kandahar, has brought her 12 year-old daughter, who has been diagnosed with cancer, to the hospital for a blood transfusion. Through tears, she tells us her daughter's life is dependent on blood donations from strangers, adding "My daughter has had cancer since birth, and I've brought her here twice a month since then to receive blood transfusions."
She notes that oftentimes the hospital's blood bank is empty, leading to her having to ask  friends and family for donations.
Halima has brought her daughter roughly twice a month to this hospital for many years now  and says "We are elated when the hospital has blood for transfusions, though that is not always the case. When they are out, only Allah knows the pain in my heart. I have to give her father a call, then he has to beg the people he knows to donate blood."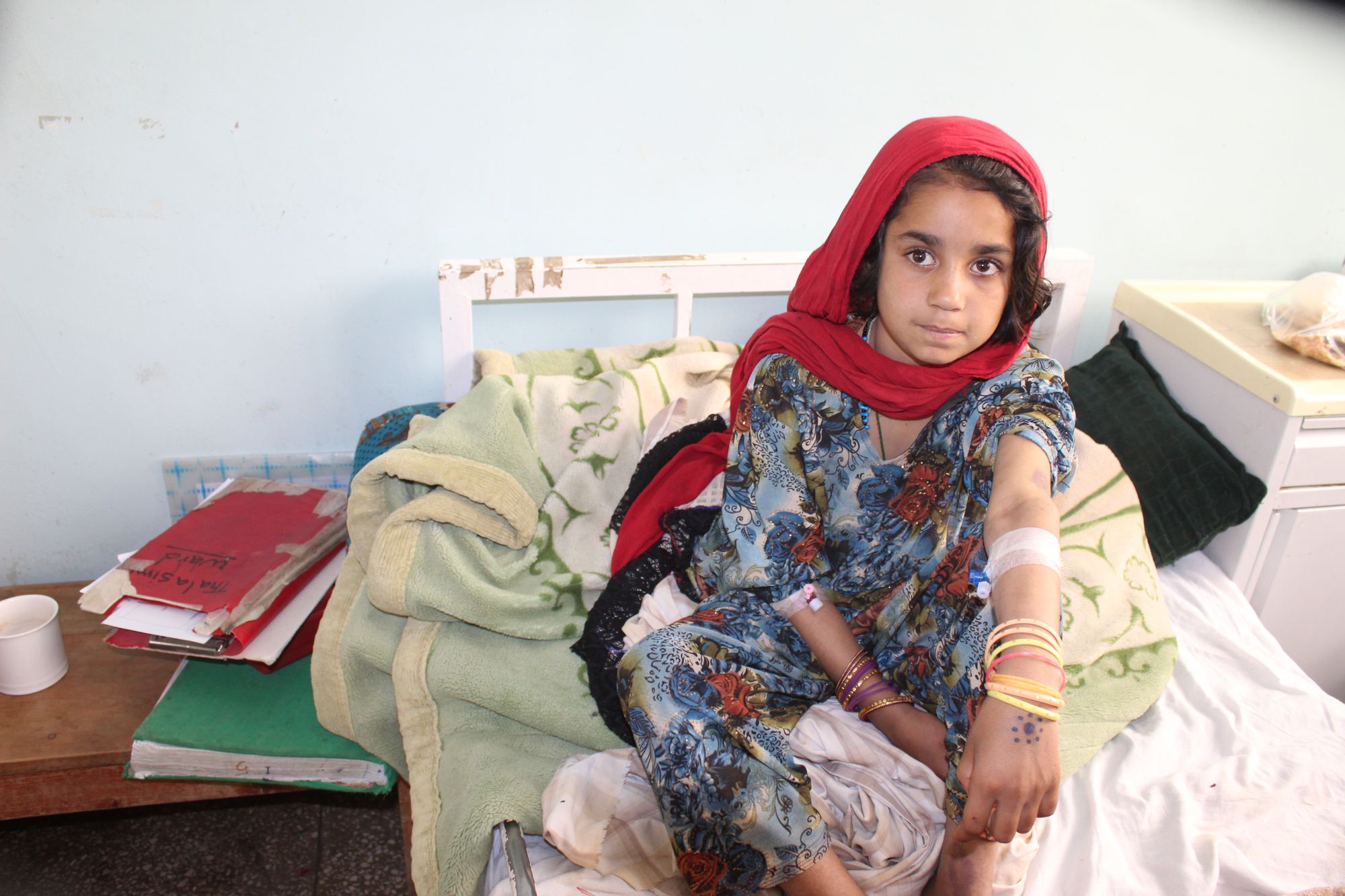 Doctors at the Mirwais hospital say that some children with thalassemia need around 5,000 to 7,000 cc of blood every ten days, but oftentimes there are not enough donations in the bank to suffice, and families then have to purchase it from other hospitals.
8 year-old Khadija sits on a hospital cot as she awaits her discharge after a blood transfusion. At first glance, she doesn't appear ill, but Khadija has had thalassemia since birth.
"We found out my daughter has blood cancer when she was six months old," Sharifullah, a resident of Kandahar's Zhari district, tells us. He has brought her to the hospital once every 10 days since then to receive blood transfusions, and she is now eight years old.
According to a recent report by The Lancet, a peer-reviewed general medical journal, an estimated one out of every forty Afghans are thought to carry the thalassemia gene. Additionally, the report says that little research has been done on the disorder in Afghanistan, and significant delays in diagnosis and treatment are common.
---
---
"I am a farm worker and cannot afford to take my daughter to other countries for treatment. I've asked the government, as well as aid agencies, to help facilitate basic treatment for these illnesses, here inside the country, " Sharifullah adds. He urges the public to help by donating to the blood banks.
Dr. Mohammad Sediq, head of the children's ward at Mirwais hospital, tells us "the number of children suffering from blood cancer is likely to be much higher than our recorded figures." According to Dr. Sediq, 95 percent of children registered with the hospital receive blood transfusions.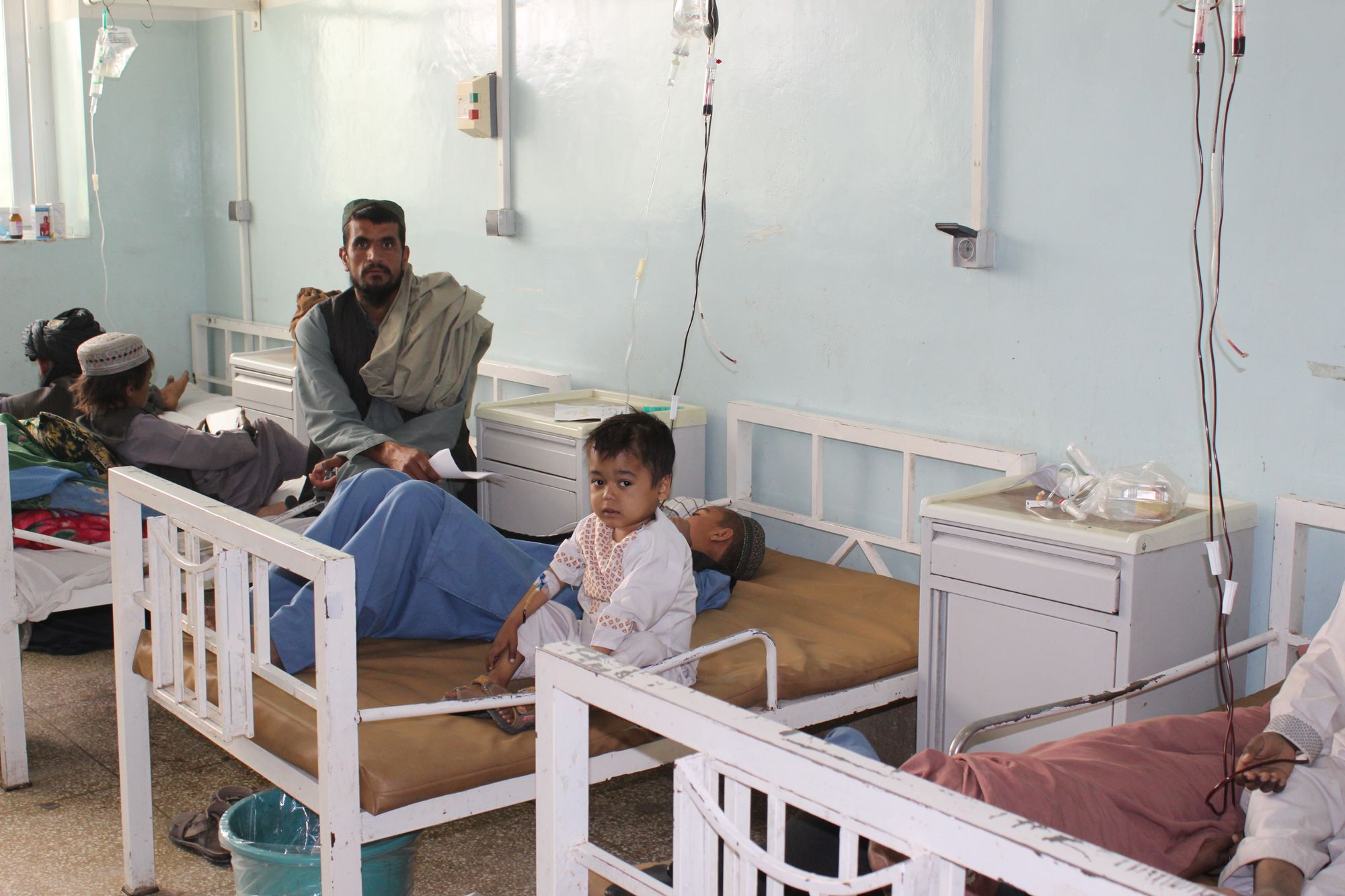 Dr. Sediq adds "We register children diagnosed with thalassemia frequently here, but know that the number is likely to be higher than what we record, and the documents we have here are just according to our official registration records."
Cots line the wall of the children's ward  here, where exhausted faces wait endlessly to receive the life saving blood transfusions for their disorder.  Children with mild cases of thalassemia need 6,000 to 7,000 cc of blood transfusions roughly once per month - but those with more severe diagnosis need the same amount, but twice as often.
Dr. Sediq tells us "The disease is caused by a disorder in the red blood cells (RBC) and doesn't allow the body to produce its own blood any longer. Therefore, it's necessary to give transfusions to patients at very specific times, or it is likely the patient will die."
Dr. Sultani says that most of the children registered with blood cancer at Mirwais' local hospital are residents of high combat zones, that saw a large amount of conflict over the past two decades.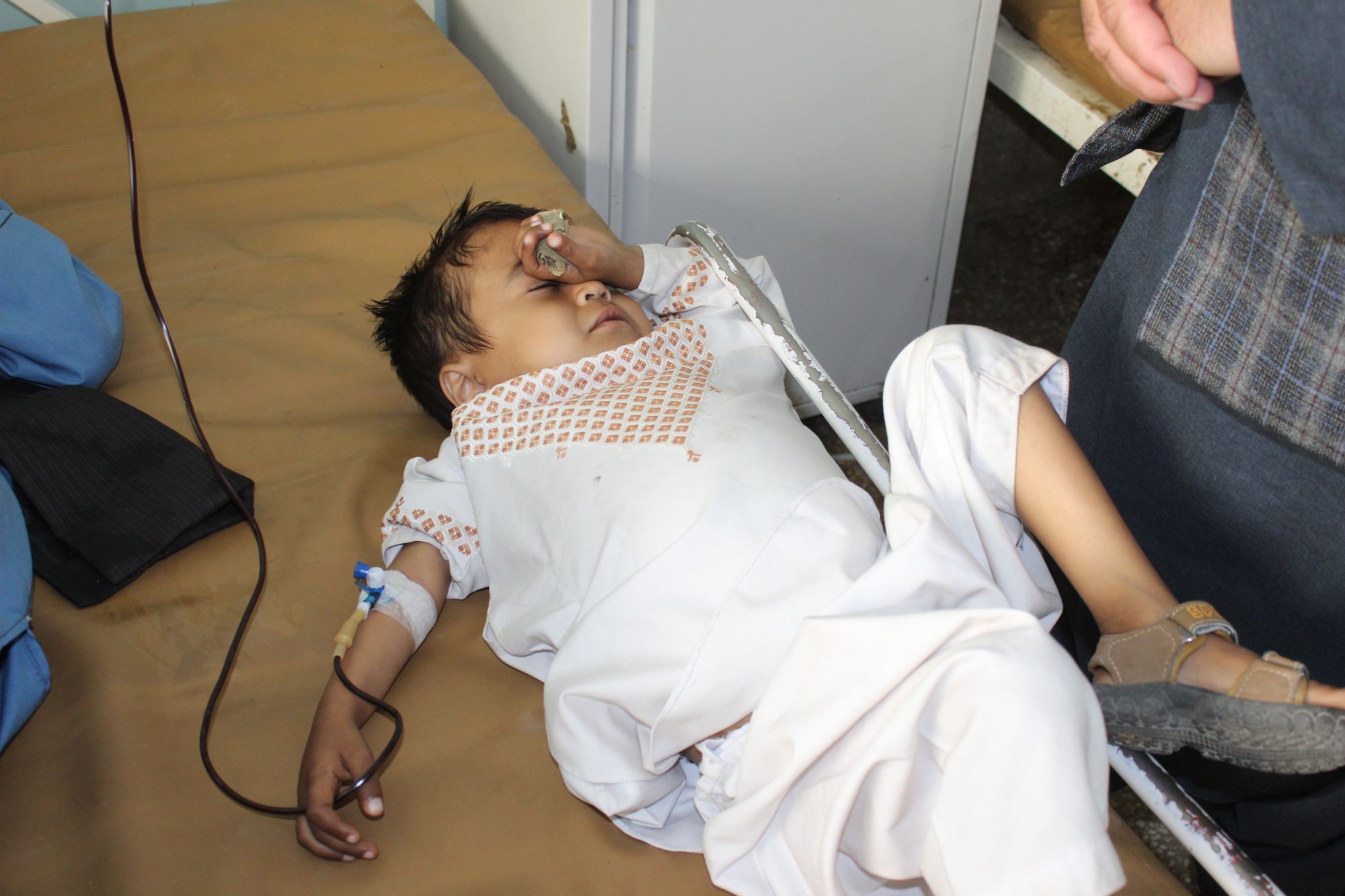 Razia, who has brought her five year-old grandson to the hospital to receive a blood transfusion, says she discourages her daughters and daughter-in-law from getting pregnant, after she was made aware of some of the causes of thalassemia by the doctors at the hospital.
She adds, "I'm highly concerned about more children in our family being born with this disease. I've advised my daughter-in-law and daughters to avoid getting pregnant for some time."
According to the World Health Organization (WHO), between 2001 and 2021, 140 in every million children in Afghanistan under the ages of 14 have had cancer, a rate that has increased by 13 percent.
---
---